banners

yours very truly, vincent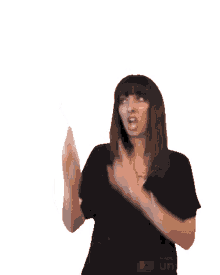 - Blursed_sign

Money money money 💵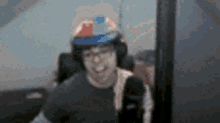 - Got in trouble for being out of uniform, if they only knew 😂

→Camilo Madrigal
🐇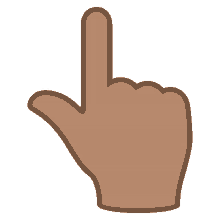 - Hybrid school with remote Wednesdays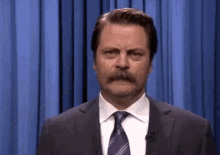 - Mick Jagger looking super cool in Paris, February 1966

Tord brush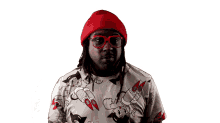 - Thoughts?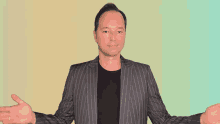 - fumetti
FrogNotFound😎
`🍮 - itsumi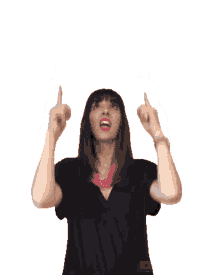 - Big Dick for a small bottom😏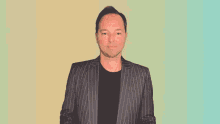 - School girl lingerie

When someone with an ahegao profile pic calls furries degenerates in the youtube comments | Spider-Man Pointing at Spider-Man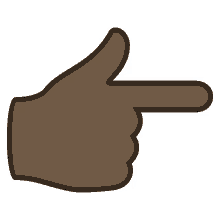 - Derriere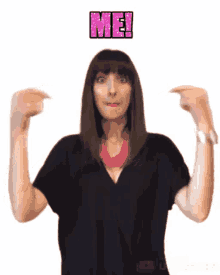 - Heres your sign.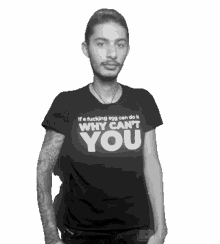 - Who would suck this for me?

worst names💀🤣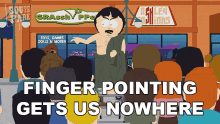 - The system is making more and more mistakes these days.

Blank Pfp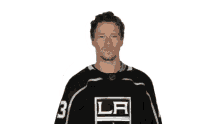 - I know Im not the only person thinking this.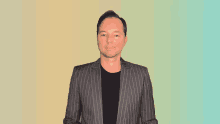 - Would you stop if you saw me? Let me know.

𝒊𝒄𝒐𝒏𝒔
ArtStation - Explore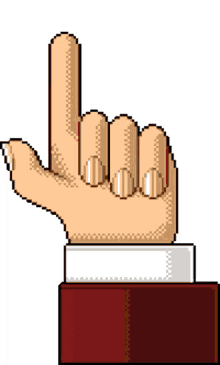 - kings Of Leon


- Pubic hair

13 oct 2020...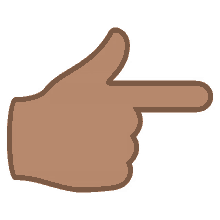 - The incredible Sarah Peachez


❀˚ˑ༄ؘ.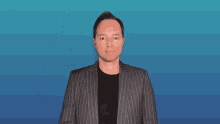 - This absolutely spectacular specimen of a French fry.
luiz felipe on Twitter

ArtStation - Explore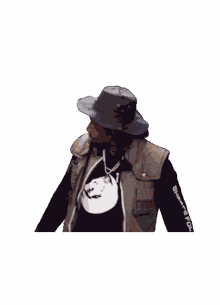 - Just got done fucking my wife raw. Who wants to suck her juices off?
S o f i a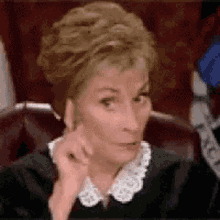 - Getting ready for fun

Woman Pondering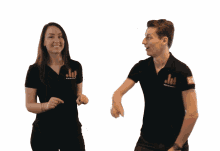 #coffee #vagabondcoffee #caffeine #coffeefresh #freshcoffee #coffeefit #coffeelifestyle #coffeeemergency #lovecoffee #instacoffeelovers #instacoffee #relaxingcoffee - @vagabondcoffees on Instagram

ghost MWII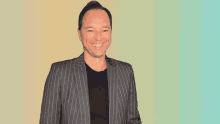 RIP IAN MITCHELL ❤️✨ In the mid 2000s my band the S'cool Girls opened up for his version of the Bay City Rollers at the Derby in LA. They wore plaid kilts and had cordless guitars 🎸:) They marched around the circular bar in the center of the place during Shang-A-Lang!! (Or maybe it was SATURDAY NIGHT) Was a fun night and he was a nice guy! He also did some solo stuff and was in a band called Rosetta Stone (named after a Barry Blue song) #ianmitchell #baycityrollers #rosettastoneband - @hammeredsatin on Instagram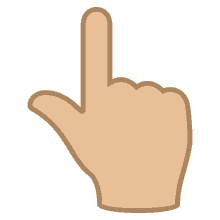 - Couldnt wait to get home and whip it out


an art piece i love.

- Wish I was there licking his firm sack as he was wanking and squirting his load.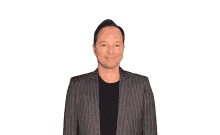 - [23M] Can someone help me in ending my 8 month dry spell ?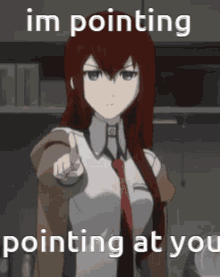 - me irl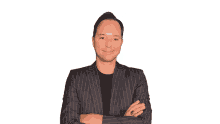 - Anybody wanna help carry the load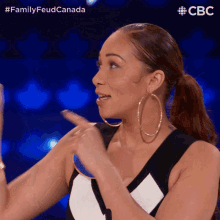 - All the nasties you so fucking love...in vintage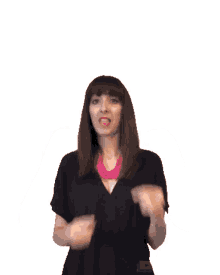 - Took this on my lunch break today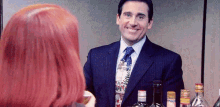 - High af at Waffle House 1995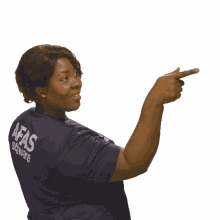 - Like my locks?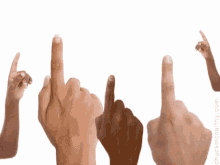 - [M21] i dunno, i think my penis is pretty nifty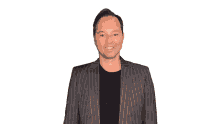 - Metal flower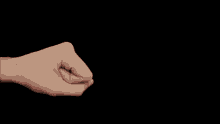 - Too Dark for my Taste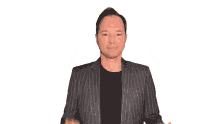 - Just got out of the shower ;) 18yo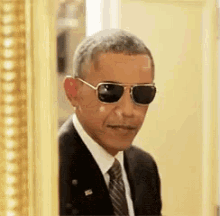 - Straight up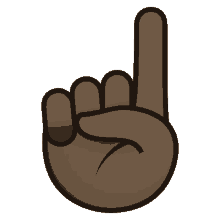 - Let's start this online lesson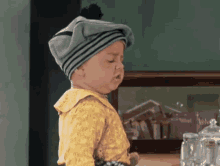 - Is it weird that pictures of my cock get me hard?


- Its the little things im going to miss the most about living in New York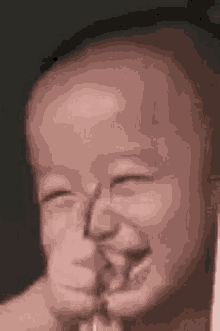 - frank sinatra poster


- Back at it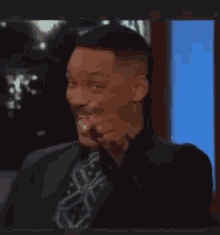 - wish I was having fun, but I'm stuck at home 18yo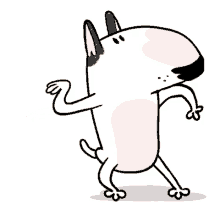 - I miss those awesome highs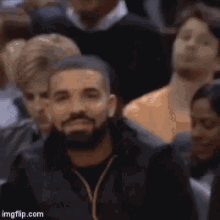 - Feeling sick today. Dick is fine though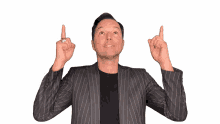 - This cock ring is awesome.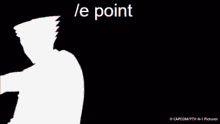 - automaton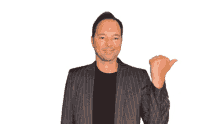 - How Soon Is Now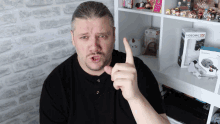 COMO FAÇO MEUS VÍDEOS PRO YOUTUBE #CanalLuAzevedo 1. Sou eu quem faço tudo. Arte, roteiro, filmagem, narrações, edição e thumbnail (capa). 2. Todos os vídeos de bate-papo costumam ter roteiro, senão acabo falando demais e fugindo do assunto. 😅O roteiro me ajuda a ter foco, coerência e garantir que a mensagem vai ser clara. Dependendo do tópico, a pauta pode ser mais detalhada ou conter só os pontos chaves. 3. Os vlogs (que são vídeos mais soltos mostrando o dia-a-dia) são totalmente espontâneos e não têm roteiro. No entanto, na hora de editar, tomo bastante cuidado pra história ter um início, meio e fim. Aliás, acho isso muito importante pra qualquer vídeo, inclusive de viagens. 4. Todos os vlogs que faço são gravados somente com o celular. 5. Pros vídeos de bate-papo uso uma Canon 70D e uma lente Sigma 18-35mm. Como o auto-foco dela faz um barulhinho, sempre gravo o audio no celular mesmo e depois sincronizo tudo na edição. 6. Eu edito com o Premiere Pro da Adobe, que é um programa pago e não tão intuitivo, mas que te permite fazer muita coisa legal. Pra quem tá começando, sugiro usar programas mais básicos como iMovie ou Movie Maker pra você ir pegando o jeito antes de passar pra um mais complexo. 7. Eu assino o Epidemic Sound, que me libera os direitos autorais das músicas. Se você usa músicas no YouTube pras quais não tem o direito, seu vídeo corre o risco de ser desmonetizado, bloqueado em vários países ou ser tirado do ar. O próprio YouTube tem uma biblioteca de uso público, basta buscar por Biblioteca de Audio Youtube. 8. Chego a passar horas tentando achar "A" música ideal pra cada momento dos vlogs. Acho essencial pra envolver as pessoas e fazer com que sintam o que senti vivendo aquilo. 9. Dependendo do assunto, posso passar até 2 dias no roteiro e até 3 dias editando. Os vídeos mais fáceis de gravar são vlogs, mas são os mais difíceis de editar, porque gosto que a história tenha coerência. 10. Após subir o vídeo no YouTube ainda gasto entre 1 e 2h fazendo a capa, escolhendo o título, adicionando, links, tags, cards, tela final e depois, divulgando. Por fim, vídeo pronto! Bora descansar? Que nada. Hora de começar a pensar no próximo! 😱 - @lua_zevedo on Instagram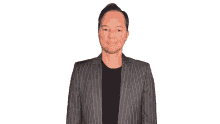 - A LEVEL EXAM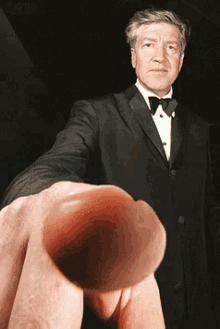 - Damn What A Stud!!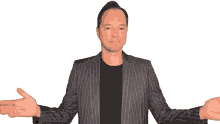 - My Dad on the cover of Ellery Queen magazine in 1985. He worked in the building, and was asked if he would pose for this shot on his lunch break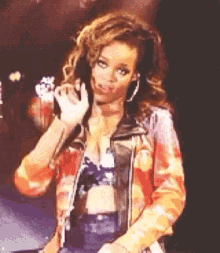 - Montgomery County Maryland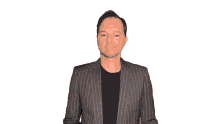 - Sneaky boner at work pic.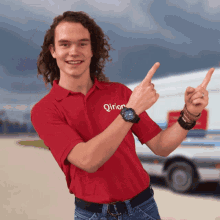 - This coffee shop that uses pasta as a biofriendly straw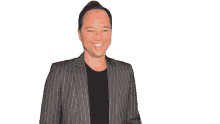 - Lost a few pounds and finally starting to like my body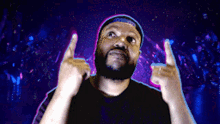 - Just my hard dick 😉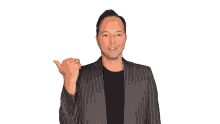 - Soft and still intimidating (18)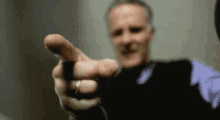 - STAR CAFE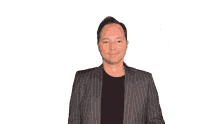 - Bed spread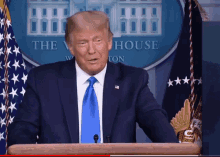 - Bea(m) me up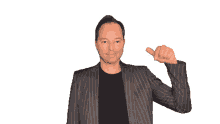 - Eugene Hutz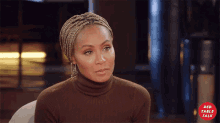 - This single rusted chair abandoned on the top of a mountain. Interesting find at the end of my hike.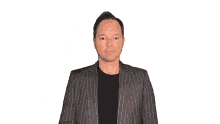 - Any ladies on here that want to talk 🤪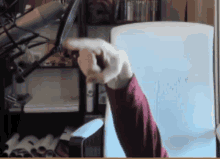 - One direction tattoos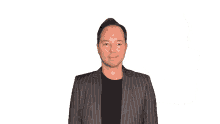 - Burning one in Malibu for Donny, Donny who loved bowling.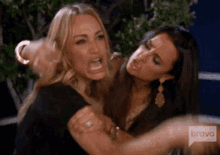 - ⬆️ If you need it in your mouth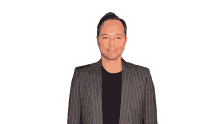 - Rock band photos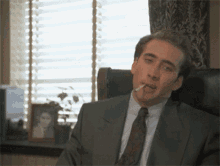 - The things I would do and let this guy do.....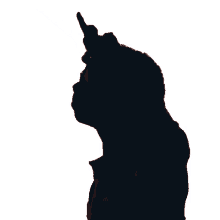 - Blursed. Nothing blursed about jamming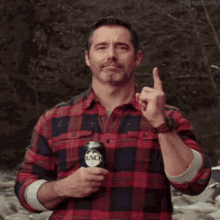 - Setup for Finding Something in the Toilet 🚽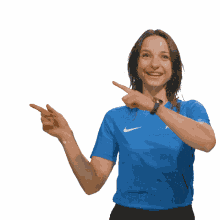 - In Amsterdam watching the world go by😆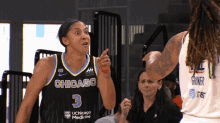 - naked lounging :P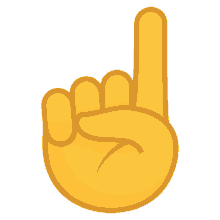 - Can't be bothered with a witty title, here's a cock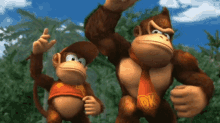 - [OC] Overdressed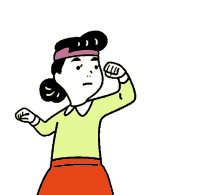 - So horny this morning! Cu[m] take a seat ;)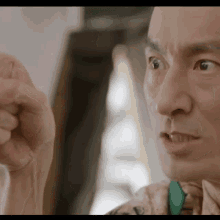 - Guns n Roses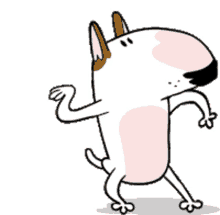 - Ill do anything for positive reinforcement so heres my first full nude ever. Just follow my V down to my D and keep the positivity flowing!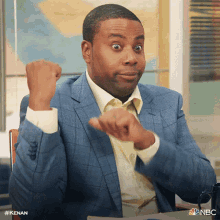 - This stop sign can fold up and be locked when its not in use.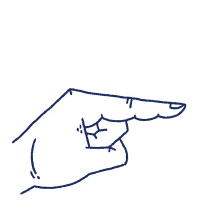 - Oops, must have slipped out!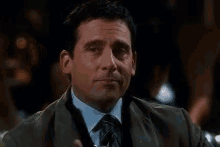 - Everyone name one of your favorite kinks! (: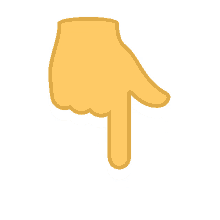 - Cant wait to fill you up with every inch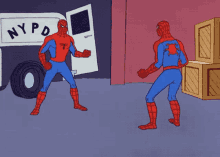 - The chairs at my school are quite happy.
- Butt 😝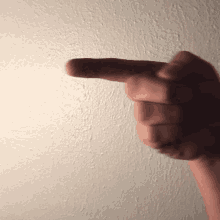 - Bringing Sexy Back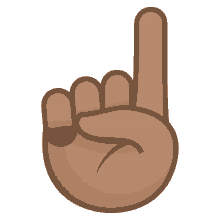 Professional on top, comfy on the bottom. Sounds familiar? 😜 With TENCEL™, lets do zoom calls from home like a pro in the most comfortable and sustainable way! #TENCEL #FeelsSoRight 🎨: @juliabe - @tencel_global on Instagram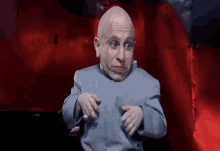 - Classic Peanuts Gang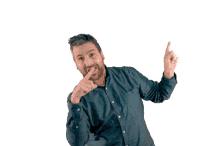 - Just wanna say I take a hit for any other out there going through a break up atm. Some where out there were in the same ship under the same sun light with ya sending you mad love.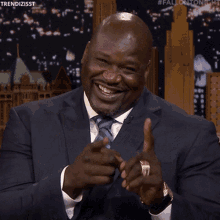 - Someone made this traffic barrier into a cigarette butt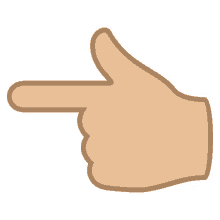 - Well, shit. Now where do we go to get ideas?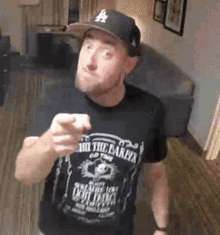 - Leave him sis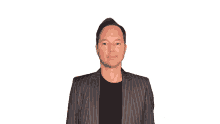 - Life quotes deep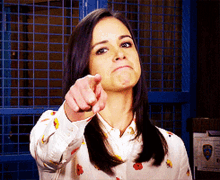 - My view for the next two weeks. Getting stoned in a place this beautiful is unreal.

- Ready for landing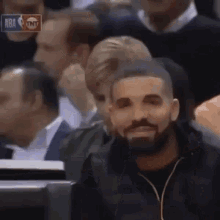 - Hotness..This is the reason i love Yoga Pants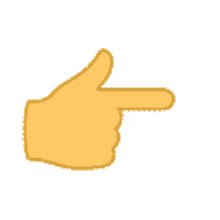 - The Fratellis!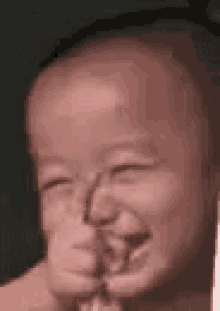 - February Revolution


- PsBattle: This picture of Chris Ray Gun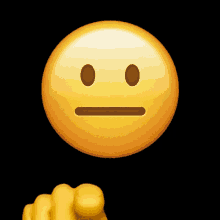 - What would cause a 22 casing to crack like this when firing out of a Ruger 10/22?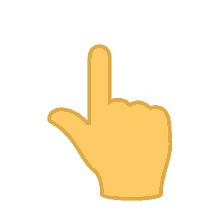 - What do you think?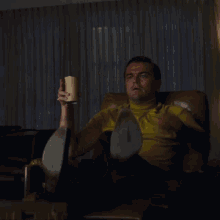 - I kind of like the lighting in this pic. What do you think?

- good morning yall

Anyone else this happy to see their docs?😊🐶 Via:@cockapoosmile . . #cockapooclub #cockapoopuppies #redcockapoo #cockapoonation #cockapoopuppy #apricotcockapoo #cockapoopup #cockapooclubuk #cockapoocorner #cockapoolover #cockapoolove #cockapoolife #cockapoocrazy #cockapoocuteness #ilovemycockapoo #chocolatecockapoo #cockapoosofinstagram #cockapoosofig #cockapoo_corner - @cockapoosmile on Instagram

- comedy

- I thought my buddy was joking when he mentioned this at dinner a few weeks back. Boy, am I happy he went through with it.

- flex on my ex

- Like if you'd ride this!
- Ready for bed... rate me to sleep?
- Face down ass up

- We out here showing off wang? 21, 62

- 29 y/o
Beside the rain, which we were already used to from other northern destinations, there was one thing very characteristic for the Faroe Islands, namely very strong wind. It was sooo much wind that on the third day not only once I was pushed from the road deep into a ditch.⠀⠀⠀⠀⠀⠀⠀⠀⠀ ⠀⠀⠀⠀⠀⠀⠀⠀⠀ My head was roaring from the sound of the wind whistling around my ears for hours. When Max and I came to a petrol station on the island of Esturoy after a long windy stretch, I can tell you, I was so exhausted that even the petrol station hot dog tasted like star cuisine … #mymountain #greatoutdoor #adventurebike #adventurejunkie #adventurelover #adventuresession #travelstroke #loveadventure #mountainhike #mountaibike #cyclinghype #mountan #mountanbike #mtbislife #mointain #bikerider #goexploring #exploretheoutdoors #gooutandride #cyclingadventure #cyclingphotography #mtblove - @tobiaswoggon on Instagram

- I dont wanna get dressed, can I stay in my robe all day?

- Just chillin..

- 1am cum shootingbsession
- Sheamus
- Im too tall for this mirror, so I had to set the verification paper down, but whatever! Peace signs!

- A day off means a happy cock 😉
- Larry Clark ca 1975. Armed Robbers, Oklahoma City
- ...and the Stars

- Cursed_Xmas

- My AC is only keeping me so cool...

- June 1972 Where it all began. This is where my fathers love for nature and camping became a lifestyle
- newspaper / magazine articles, clippings, covers, reviews etc... with Alice in Chains

- quarantines got me cumming sooo much 19

- No hiding this thing once it wakes up 😜
- Any comments
- Lee Mead

- Upvote if you would suck me dry
- This guy always gets me hard. That perfect cock of his makes me jizz myself every time.

- Chairs

- Fuck AIDS: an HIV/AIDS prevention and awareness poster [1990s]

- Trickle

- Barbi Benton

- I was spray painting a shelf for my plants. It's official I have a green thumb.
- 🔝if you would suck my Cock ❤🔝
- # Photos of the week

- Wish you were here🤙🏼 love♥️
- Opinions welcomed
- Two freckled hotties undressing

- Handsome wolf
- Been a while

- My towelholder acts as a perfect phonestand!

- Any love for a [22] twink with a fat cock?
- Sam Paige by chrishajjar

- Mood :) who want to suck ?

- I love a three day weekend
COOL EVENT ALERT! Join @schwartzdesignshowroom on June 6th, 10-12pm, for lunch + conversation with Phil Miller VP of Sales and Marketing for @thayercoggin He'll walk us through design history starting with the Arts & Crafts movement to the introduction of Mid Century Modern and all the influences along the way. RSVP to megan@schwartzdesignshowroom.com! . . . . #midcenturymodern #interiordesign #eameschair #artsandcraftsmovement #designdistrict #stamfordwatersidedesigndistrict #interiors #designinfluencer #styleinspo #tradeshowroom #schwartzdesignshowroom - @tracey_heinemann on Instagram

- Anybody up for going to Tina's benefit gig ?
- So...if its that big when its soft, what does it look like hard?

- Some dabs for a windy day.

- Class got canceled

- one of my favorite smoke spots

- No chance lol
- Been riding my bike too much, need someone to ride me
- 🔝 if you wanna feel it in you ❤🔝

- Upvote if you would suck my Cock 🤤🤤🥰🥰🇨🇭🇨🇭

- Humor Musical
- Erotic Fashion Shots

- Fork in the road

- @supersusilein on Instagram
- Is this where all the ladies subscribe? Heres [M]y 66 self being cocky... (x-post from /r/tallgonewild)

- The best part of meetings from home

- Getting ready to have some fun off the beaten path (barely!)

- Man attempts to meet underage child through computer (2001)

- Winning the genetic lottery

- Dinner is served
- cursed_corndog
- Having my balls out kinda makes it look shorter then it is
- Avery

- The Bypass Play, 1966, critical of government funds to anti-poverty groups. Picture is from book Pass The Poverty Please by Patty Newman.
- I'm bored, here's my dick

- Aspen Parker

- Maybe a slight dad bod going on?

Pines... Photographer @johnmcnairn #dunkeld #scotland #pinetrees #forest #artmodel #touringmodel - @sduboisartmodel on Instagram

- I don't want to go to work...should I stay home?

- Write me if youre intrested 😍😍❤❤🇨🇭🇨🇭

Cant get enough of that air time!✈ 🎥 @katie_beaver_87 . . . . . . . . . #chromagbikes #chromagstylus #mtb #millbrookmtb #mtblife #mountainbiking #ontariomtblife - @aaronrasenberg on Instagram

- Excited because it's Friday 😏

- Would you suck my Cock? 😛💦💦❤
- Sup bros?
- Come lay with me

- Anyone else been conkering with the kids this weekend?

- looking back

- Im glad you all like my photos heres another :D

- What airlines think humans look like
- Bareback Mountain

- You arrive at your buddies house to play some fortnite and walk in to find him like this... whats your next move

- Ginger Bush and Blue Jeans [OC]
- Texas Law

- Kneel down and suck 🍆

- Picnic

- Wild in the Streets

- Random Web Selfie #2

- Tis the season to be bulky...

- Eri Hirasawa

- Taylor Swift Lyric Quotes

- half man, half donkey
- NPHET when they drafted their letter today.

- Much needed rest and relaxation
- If you wanna blow... (🔝)

Christopher, septembre 2019 #picoftheday #photography #noiretblanc #blackandwhite #frenchmen #frenchboy #frenchmodel #garconfrancais #cheminee #miroir #sourire #pectoraux #abdos #fessiers #regard #nude #nudeartphotography #nuartistique #nakedboy #tatoo #tatooboy #muscle #shape #motivation @kilgharrah52 - @clrkphoto on Instagram

- Reflections

- Emily Bloom
- couples

- 31(m) Farm front porch sitting. We are a bad couple.

- Bite

- Just can't seem to relax my cock on a Tuesday . Maybe it's the nice weather that's got me so hard .

When I'm not training, or working out you could find me here. A spot in the woods. A place that is off the grid. Most likely, I'll be shirtless, rolling around in the mud, playing in the snow, or jumping in ice cold water. I go there to connect. With the trees, the rocks, the dirt. I come back with more energy, rejuvenated if you will. Ready to bring more to the table for those I serve. Take moments to reset your brain. Giving you the opportunity to reach down deep and find what it is you were put on this earth for. Your purpose and passion. The woods can help bring it all to light. Stay focused, have fun, and move forward. - @garycgall on Instagram

- Dinner with a view in Red River Gorge

- Breakfast is ready.

- Poop Jokes
- Nature is Healing, Blue Hills Reservation, Massachusetts, USA
- Hard At Work. Had to sneak off before I ripped my pants.
- how's this supposed to fit in a speedo?

- Grinding

- Like if you want to suck it!😜

- Hahaha xD lOl

- My gaming chair is getting lots of use during quarantine

- Youve heard of an elf of the shelf, heres a dick on stick

- better view of length, as impressive as girth was?

- Meet me in the storeroom in 10 minutes
- More fucking around with a DSLR 😏
- Guess what happens next...

- Dont think I am massive but was suggested that I post here. You guys are HUGE.

- Hopefully you're all having a great Monday ;)

- Take it easy

- Victoria Rae Black fits in here.

- Hello :)

- 🔥

- Anyone like skinny boys?

- Had to break away from class to deal with a massive distraction / 28 #DC

- Rachel Harris

- Zsanett Tormay - Tarca

- Thirsty for a comparison?
- A queen

- Vacation vibes

- who is this twink?

- Who wants my BWC? 😳😚

- Total cutie amongst the flowers

- First post here! Let me know what you think!
- Yall sitting on milk crates while Im out here on my throne.

- 29 [m] on a train back home. Do you like it in public?
- lol poor kid

- By the Water

- A little nervous but definitely ready and wanting

Year ago Sunday was my first standup show @thecomedystore... My parents were in the audience and so were some very dear friends. After that, I got to share my brand of potty humor in 76 more shows including on a cruise ship in Alaska!! HUGE THANK YOU TO EVERYONE WHO HAS COME OUT AND SUPPORTED ME, to all the AMAZING comics and bookers whove embraced me like one of their own diarrhetic wolf pups... And to you, internet, for tolerating all the show posters in my stories like 24/7. There WILL be more shows soon. Working on ALL NEW material. Cleaner material. In the meantime, Ill keep on trying to make you laugh via screens. Despite all thats going on right now, Im believing that 2020 is going to turn out to be a GREAT year! 📸 @dave_isnt_cool - @kevinmhorton on Instagram

- Son and futa-mom[red7cat]

- Left the room and came back to this
- Pale beauty Caitlin McSwain
- Eames

- Blursed restricted reading

- Mel - Summertime Blues

- Sock Monster!
- Wait, what?

- A PERFECT Match!

- Are you sure youre straight?

- Murica

- Small enough for you?
- M4F NC come play with me ;)

- Alexandra Smelova

- Spread those legs

- gangbang

- 😛💦

- sit or suck ?
- Faye Reagan
It's nice to be 1min from a park. - @christopher_southall on Instagram
- Who wants to finger me

- sit on my huge dick
- Im so big

- Emily Bloom
- That finger.. That pose.. All of it! 😍

- It's green tea, not coffee
- Tobacco/Coffee/Alcohol free day

- A girl who reads
- Forbidden bratwurst

- Shooting for distance.
- Hot ass💥
- Good morning :)

- I hope my roommates don't see me😛
- so hot …omg
- Passionate ass eater

- Outdoor swing

- Big cock or small sink?

- Bring it on

- get off to my huge dick

- Rate it
- big dicked dude

- People kept mentioning I was out of toilet paper in my last post, thanks for the heads up!
- Twink exploring his ass #3

- lakeside bush
- Heavy weight
- Innocent-looking babe on swing

- Feeling relaxed...
Oslo-based design studio @poppylawman is longlisted for this year's @dezeen Emerging Designer of the Year Award! Lawman's "Papirstein" —seen here photographed in the spruce forests from which it's paper pulp material originated—has also been longlisted in the "Seating" category. 💫 - @norwaynewyork on Instagram

- Some Lapa love for you
- Morning coffee, Morning wood

- A Wow Girl
- Adorable bath babe
- Fit
- He may look inexperienced but he is obviously ready