Red Sexy Casual Solid Backless Spaghetti Strap Skinny Romper (red/2XL)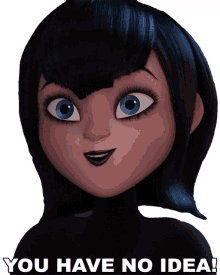 - Arthur Loves his new Swinging Chair... [OC]

Red Sexy Casual Solid Backless Spaghetti Strap Skinny Romper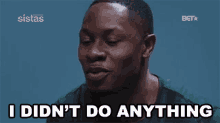 - It's like the system is structured to entrap us to work or something...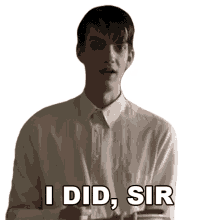 - The cutest spotted belly I ever did see



- First finished project! Basic garter stitch scarf for my best friends birthday 🎂

Vintage 3D Stereoscopic Images From the 1800s and Early 1900s Turn to Stunning Gifs

There was a hidden purpose behind the PlayStation 2s startup screen.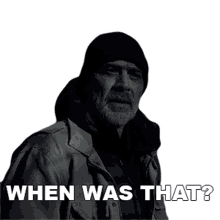 - Let whatever you do today be mough?

Cute Shark Bliss

This Pic-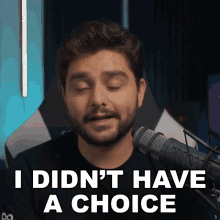 - The best SO she could ask for
billie eilish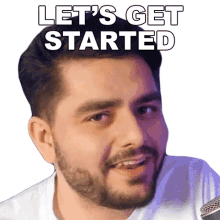 - Lily on a lamp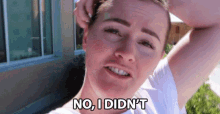 - Indiana... let it go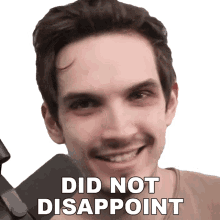 - Long day of keeping the house in shape and eating all the bugs. Just crashed.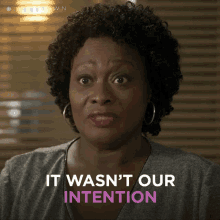 - That leg...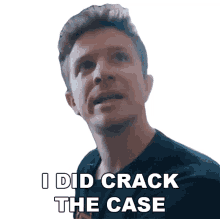 - PsBattle: This cat stretching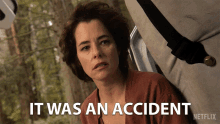 - When you feel like you're being watched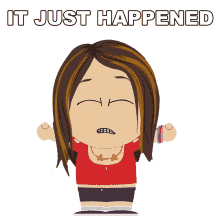 - I am comfy!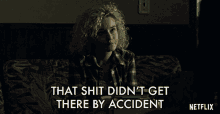 - The guy doesn't take a bad picture.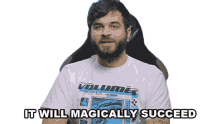 - Happy kitty with yarn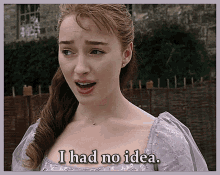 - The Cat Trap is Working.... but she knows I'm thinking "I told you so!"

- Meet Cooper, the newest member of our little family 😻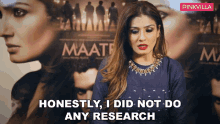 - PsBattle: This cat laying on its scratching furniture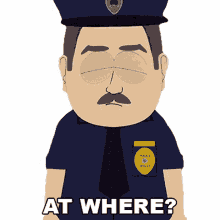 - GREEN Living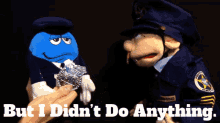 - Helping with knitting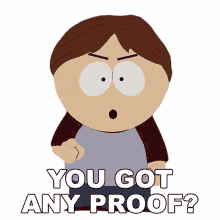 - Warm folded laundry always gets her.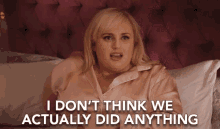 - Someone was a very good boy at the vet today!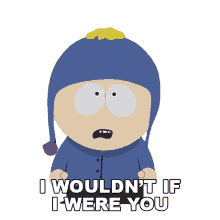 - Good to Know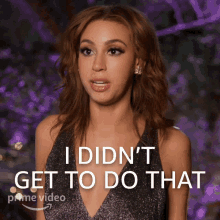 - We just had our first baby 3 days ago, and this was the day we brought him home.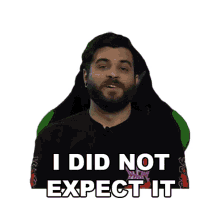 - Body 2.0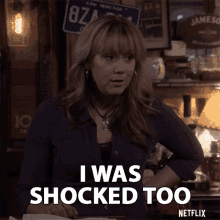 - THE PARTY AND JUST TOLD YOU TO REMEMBER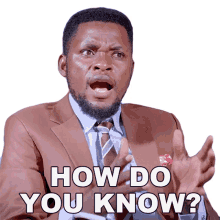 - Snuggle Buddies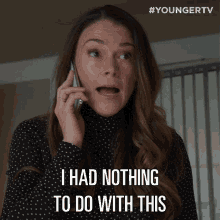 - Little leaves (toddler arm for scale).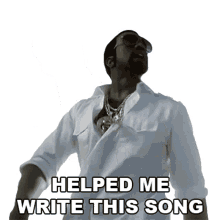 - If this blanket is knit...any ideas of similar patterns?!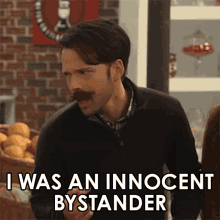 - He is ready to consult with his lawyer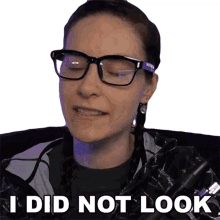 - Knitter gifts, yarn gifts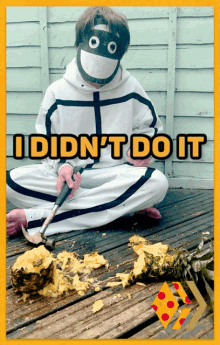 - If looks could kill 😺🔪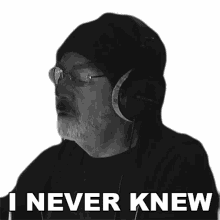 - This is Butter. He apparently learned how to climb out of his own tonight!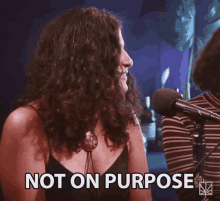 - She somehow reached the summit
- I don't think she knows how to use the new hammock but at least she's trying.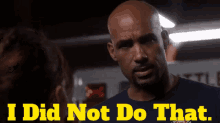 - Mrs. Scratchy scratchy getting a manicure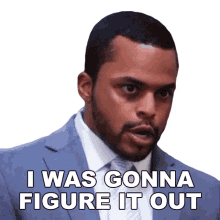 - Found this pillow and I knew my cat Lasagna would appreciate it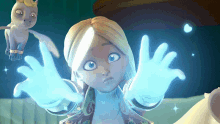 - Couldn't find my cat, walked into my bathroom and saw this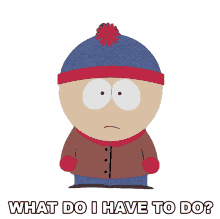 - I like taking pictures of my Tortoiseshells face. Her name is Cali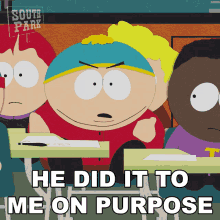 - When the heat gets turned on for the first time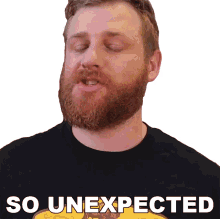 Feeling all the Target love 💓 this #TargetTuesday! Check out our classic scents at Target.com. ⁠ #JustMyType #LiveTypeA⁠ ⁠ 📸:@Target - @typeadeodorant on Instagram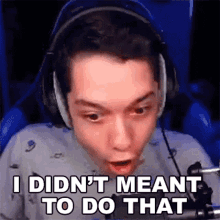 - My cat camouflages very well in this carpet


- [Help] As soon as I started my stockinette part it became really hard to shift and arrange the stitches on the needles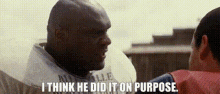 - My cat as a kitten bathing himself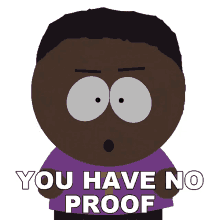 - Impact imminent... 3..2..1..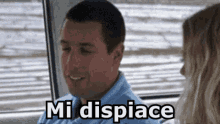 - His FUPA is overflowing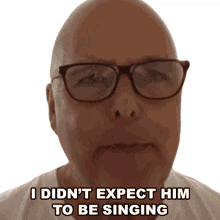 - Why howdy there, pardner.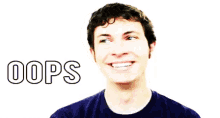 - Got myself a black and white Hobbes for .50¢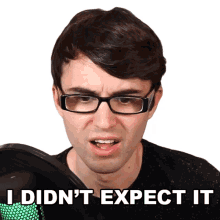 - Credit to caroliner416 on r/aww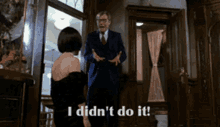 - Big and long boi.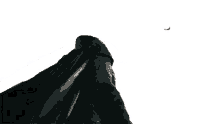 - Cinza the Cat. 3 y/o, brought home from SPCA two weeks ago.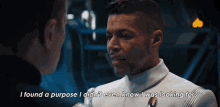 - Mathcat does a heckin right angle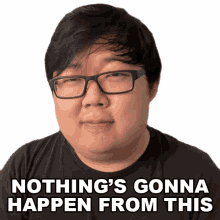 - I had to keep kicking him out of my office all day cause he wouldn't stop pulling on my pant legs. So NOW when I'm shutting everything down he settles for a nap...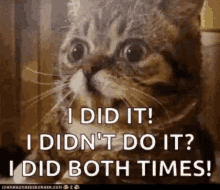 - *yelling cat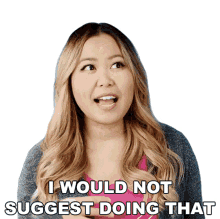 - blursed_chair??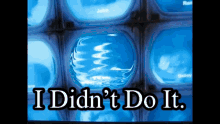 - The hell kind of gym rules are these?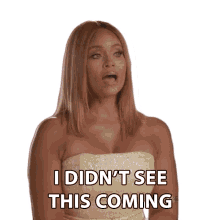 - [Image] just do it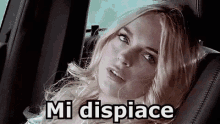 - The king on his new throne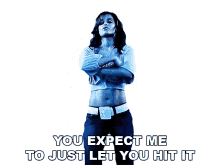 - Loves a good armrest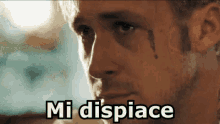 - I put the fake Stinky Fettuccine and the real Stinky Fettuccine was having NONE of it !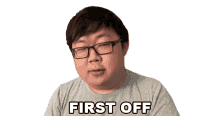 - ...struck her in the jaw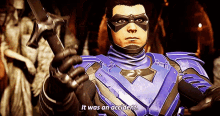 - Majestic lounge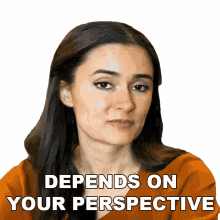 - My moms chonker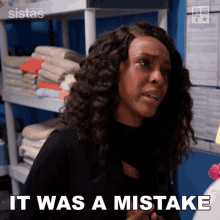 - Presence of The Lord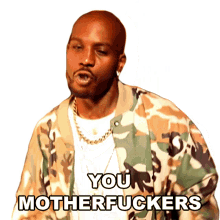 - Sixhirb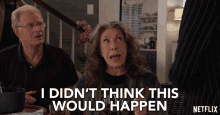 - He always sleeps like this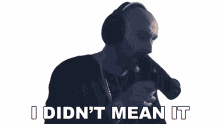 - My pretty girl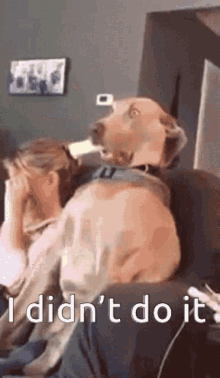 - It feels good when the cat likes and uses her homemade Christmas present!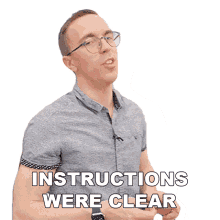 - I love this pic of my cat when she was little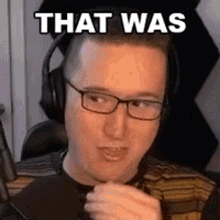 - It's getting a bit on the cold side here in Florida, so my cat has developed a new habit of cuddling and I love it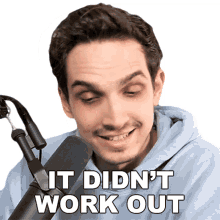 - Instead of buying a gift I decided to try my hand at making a blanket for my girlfriend. It may not be perfect but hopefully its at least warm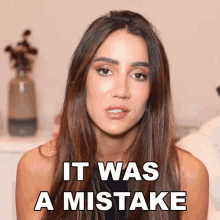 - Saw this at Joann Fabrics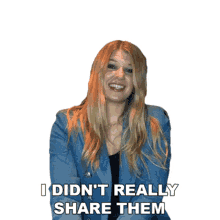 - Francis looks like a renaissance painting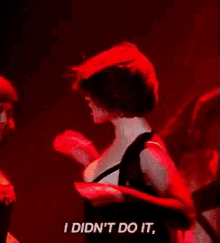 - Working on my second project and noticed this, do I need to frog it to fix?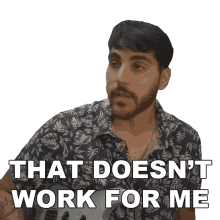 - Let me just grab some str....hmm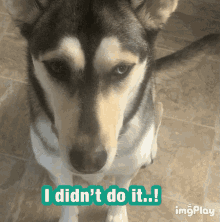 - Kicking back and enjoying the spoiled by grandma life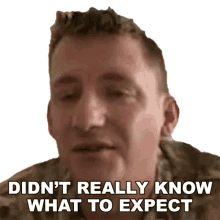 - Mia hiding out in her fortress of solitude.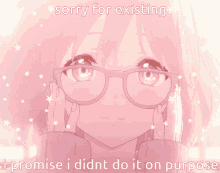 - Its safe to say she greatly enjoys the awesome quality bathroom rug I just got.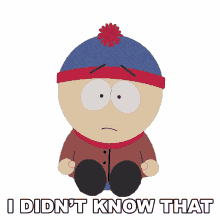 - So the suggested needle size is 11 for this yarn... does that seem right for this size yarn? It doesn't to me.. hand for reference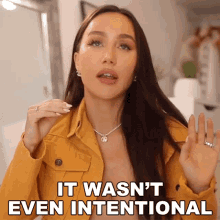 - Potter is actually awake for once!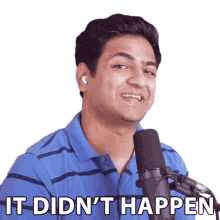 - Chevron baby blanket/throw!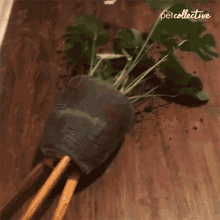 - My local bike shop is selling floor matts made of bike tubes, something that is usually thrown away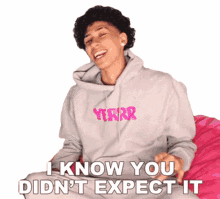 - Not sure if my cat is a super model or super villain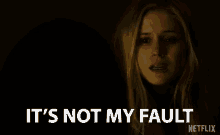 - Mocha choca latte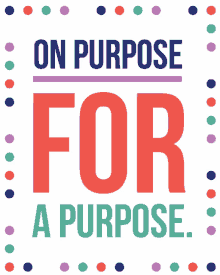 - Spending my nights with Hallmark Christmas movies, and big honkin yarn! Making a blanket for my Pops, so he can stay warm on his trip to Miami (that lucky duck).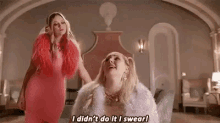 - Cat is officially a royal king

- She loves her new leash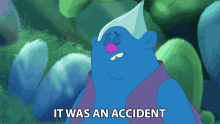 - [WIP] A thank-you scarf for my roommate!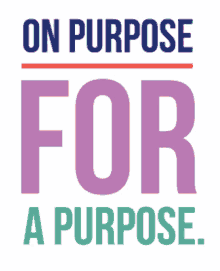 - My cat is obsessed with hair ties. He loves to fetch, bite, cuddle, hoard, and wear them.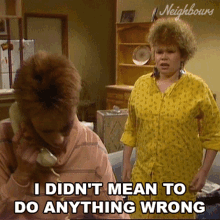 - Reminder that this is a real thing someone said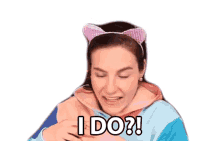 - I've been found 🙀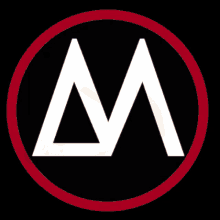 - Cats don't care if you're working from home.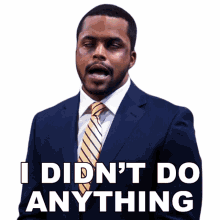 - I see no God up here.....Except Me!!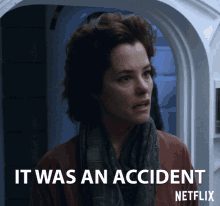 - This little nugget is jumping into her big girl paws! She turned one today! 😻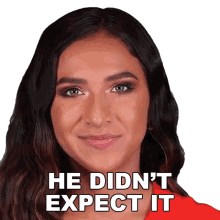 - The "tail" of how Nibbler Godzilla got a luxury bed: Nibbler was told the grotty old mattress topper she had claimed was bin fodder. She looked sad.... so so sad. The human was commanded to buy a big dog bed for teeny kitty! Winning!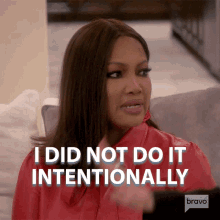 - Bought a Cat Tree for our cat it's a little small but he loves it!!!!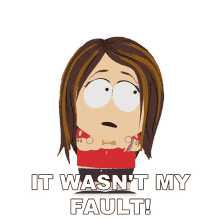 - I was sent to target to get my mom another heating pad because this sweet lil butterbean somehow gets a little chilly after feeding time. 11/10 would do it again, in fact this is the 2nd heating pad we've surrendered to the chonk.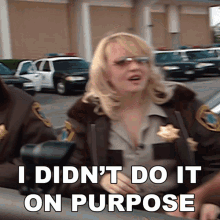 - He's got T-Rex arms in this one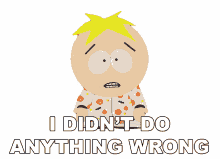 - A very sleepy cat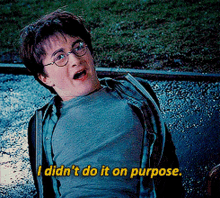 - Check me-owt.

- She decided to revert and I honestly cant be mad 🌟
- I usually have the yarn store roll it for me. We will see how this goes. Suggestions welcome. I have two more after this.

- Made a fancy cat tree out of leftover plywood and 2-by-4s

- She loves her tower
- Found my cat sleeping like this lol

- Those eyes.

- Dusty in a blanket
- oh lawd he cleaning

- Knitted - Dark Mark illusion scarf💀🐍
- The fruit bowl under the heat pump is my cats cozy place on a cold, rainy day.

- Just sharing this cuteness, her name is Ningning
- Superhero birthday cake
- PsBattle: cat peeking out of a felted raddish

- Trying out the knitted blanket
- washing a wine-soaked WIP?
- Just finished two of four scarves for Christmas
- Shiva nails the RBF look

- Dat paws 😍 (my baby)

- What would be the best way to continue on and make the fabric go the way of the red lines while covering the green part as well? Short rows? I feel like that is the only way to do it without making it too poofy.

- Note to self: when starting a project, make sure you're using the right color

- Another Cowboy Tapestry by me

- You called??
- What I do with those pesky ends hanging down...bread tie bobbins.

- Congrats, Lucifer! Your insatiable snuggles and all around friendliness toward all species in the house have earned you Julys PET OF THE MONTH! (Photo of the moment Luci realized she won!)
- My first huge colorwork project! I have my charts in sheet protectors and marking my row progression with a wet erase marker. Definitely the hardest project I have undertaken and I am loving it!
- hmmm

- The whole store looked like this.

- View when I lean back on my couch....

- So I gave him catnip and he looks at me like this

Want to know what the #1 barrier to women's growth/ success is? Themselves!!! "In 2005, the National Science Foundation published an article about research that found that the average person has about 12,000 to 60,000 thoughts per day. The alarming part? Eighty percent of those thoughts are negative and fear-based." Negative self talk is a real thing. And a real PROBLEM that many of us still haven't fully solved. Including myself. Let me put it this way: ❓Why did you not start that business you so badly wanted to start? ❓Why did you not apply to that position (or promotion) you knew you would be a great fit for? ❓Why did you stop working towards that goal that was finally going to get you out of that rut? ❓Why did you have that amazing idea but did nothing with it? ❓Why did you settle for a less paying job? ❓Why did you slave away at your business only to charge extremely low prices? Let me take a wild guess.. You were too afraid so you talked yourself out of it. You doubted your potential. You doubted your own skill set and you were afraid of the outcome. You were afraid of what people may think of you. Shall I continue?😂 Let me ask you ONE question: What would you do if fear and self doubt did NOT exist? What would you accomplish if you knew there was NOTHING to hold you back? Man, the opportunities for you would be endless!!! Want to know why? Because women are truly BRILLIANT, INNOVATIVE, PASSIONATE, PERSISTENT, and the list goes ON AND ON!!! Yet we hinder our OWN GROWTH!!!! WHAT?!?!? It literally blows my mind. Lol. So today I challenge you to THINK BIGGER and ACT on that idea you've always had. That business you've always wanted to start or that promotion you've dreamt of. TODAY, I say JUST GO OUT AND DO SOMETHING ABOUT IT. And if you fail? Great. That's just another step in the right direction. #FailureIsPartOfSuccess #MomBossMentality __________________________ Follow @MomBossMentality __________________________ . . . . . . . #setyourgoals #mombosslife #mombosses #mombossliving #mombossbabe #mombosshustle #girlbosslife #girlbosshustle #girlbosses #girlbosstribe #bossbabequotes #bossmom #businesscoaching - @mombossmentality on Instagram
- Macrame moon with titanium quartz

- things to crochet
- I couldnt ask for a cuter face to wake up to every morning.

- My first successful time knitting, looks like someone is also interested

- Took care of this adorable 2 year old Bengal

- When i tried to tighten my garbage bag, the handle just stretched instead of tightening the bag

- Just chillaxin

- Our girl has been attached to my daughter since she was born. This is the nightly attempt to sleep in her bed.

- The most niche facebook marketplace post yet?

- It Lives Within the Bin

- Gdzlla, me, rubber bands, 2020

- My cat looks like she's about to beat me up

- Queen of [destroying] the phone charger cords.
- Now that's a memory to keep!
- She's had a rough day .....

- His head tilt tho

- Idk what she's doing
- I crochet bath mats from old, stained or ripped jersey clothes

- Since these signs are trending; images are from a 1950s knitting catalogue! Knitted the striped one last year

- My girlfriend and I celebrated our 1-year anniversary. We met on tinder, so naturally I had our first conversation printed on a blanket.

- cat tube
- Yesterday I posted my boyfriend and a giant ball of yarn today here is the man and his hand knitted blanket
- Mom: when you gonna have kids? Me:

- My baby
- My Heckin Chonker is too chonk for his perch
- The fiercest string murderer

- My little guy made a blanket fort!

- 5 minutes into foot-licks and chill and he gives you this look

- Doing some work and I look over to see Murdoch showing me his smoothest pose.
- Must maximize ps4 warmness exposure.

- The way how my wife arranges all her head scarves

- Chasing Lasers
- Fifteen minutes frantically searching, thinking she'd slipped outside when I let the dogs out, and nope: just the laundry basket
- Met this big guy while at a animal shelter, he was there to greet people

- She is so proud of herself!
- Peanut was looking extra chonky this morning in her cat tree

- Adopting him was the best decision I made in 2019. I hope he's as happy about it as I am. ❤️

- How my kitten likes to sleep in her bed (yes it's on a shelf)

- He barely caught himself falling off the dresser above the scratching post

- Husband bought a giant Ugg boot for the cat

- Alfie got a couch today .
- After 4 years my cat just started using his bed
- Exuding sass

- I'm very proud of this hand towel!
- Reddit, meet Cookies, a stray we took in one year ago today.
- It's a little blurry but I love her so much

- Favorite nap spot doesn't change with age
- My cat has reversed legs

- Soooo I knitted up a cat couch for some reason

- Detonation sequence activated
- Large neutral off the loom and steamed today!

- In a attempt to learn how to do cables, I made this headband for my sister! I'm super proud of it

- Mat for baby
- Just another reason to not fold laundry

- My laundry is sorted
- My cat has a slight overbite

- "Daniel-San, remember lesson about balance. Lesson not just karate only. Lesson for whole life. Whole life have a balance. Everything be better." Mr Miyagi

- Come here often?

- She loves her new hideout.

- Decided to create mini weavings for Christmas this year!
- My baby kitty loves his new Closet Box!
- Found this at a second hand shop today and absolutely had to take it home. 5$

- The eyes of a killer

- $12. It's brand new.
- My first kitten, Audrey. Shes putting my old doll bed to good use.

- Cracks me up how he likes to sit. Often find him (Toby) lounging like this.

- hello, did i go wrong here?
- My sweet little Catboi giving me moral support while I work on a sweater.

- My cat wants to be a towel

- She thinks shes a baby :)

- Second project ever! A MUCH better scarf compared to my first one.

- He thinks he is hiding.

- Health & Fitness
- Still Life with Murray and Pink String
- My cat, Avogadro, says HAPPY MOLE DAY!!!
- The bed thief

- He thinks its for him, hes got a rude awakening in 2 months lol
- Got this baby at the shelter this week. My new coworker.

- The work car Alfie has found him self a Christmas friend!

- Grey's ready for bed.

- Your authority is not recognized in Fort Kickass.

- My little goomba man.

- Got this amazing rattan cat basket from a jumble sale for £3 - Carol loves it!

- Adopted this little cutie this weekend. Meet Daphne!

- Stella was even less thrilled about it being tax day then I was, so in honor of this wonderful holiday, here she is in all of her rage inducing glory.

- Obviously this was intended for me hooman
- Cleaning up my space
- I got this cute kitten today

- This cat sleeping in a basket on the wall

- Trying out the double seed stitch pattern. I just think it's so pretty! 1 of 2 WIPs

- Luna loves to sit like this

- My kitten sleeping with her favourite toy.
- My cat found a hidey hole 3

- Relaxing in her window perch

- My mom is slowly knitting a scarf made completely from tea bag strings.
- Cheese fell asleep in her tree last night while waiting for the humans to go to bed

- Reddit this heart shaped puddle is my two cute tabby kittens Phryne and Dot. They are sisters and always sleep cuddled up together.

- The feline storage system is working well

- King of the cat-sle

- Giant Roving* Blanket Success! [FO]

- I've posted this bed before, but this photo was just too good.

- Something about this is just pleasing

- Our sweet rescue, Millie.

- The best moments of a kitty photo shoot..
- Someone couldnt wait for me finish the blanket

- [FO] set that i have just finished making for a friend made with DK baby bliss yarn pattern will follow in comments
- A CHONKY boi I found in a cat cafe that rescues abandoned cats

- This is Luna, I rescued her when she was approximately 6 weeks old. She is now 10 months old. She doesn't like the tornado siren that unfortunately is directly behind our house, it's very loud. She lets me coddle her every time.

- Why have you woken me, human??

- Double the beds, double the comfort.
- DIY

- [FO] I also knit a big pillowcase!

- Second color work hat underway! I call the color scheme "stained glass aesthetic" (pattern/ yarn in comments)

- Hello Reddit! Meet my new kitten, Merlin. He is 3 months old

- [FO] My cat loves nothing more than clawing up my knitted blankets... so this one is for her.

- I made this macramé piece last night! I love the color!

- Just a kitty and her chimpunk.

- She is...helping?
- Stella is 17 and hangin' on strong.
- Odd numbered seed stitch help
- PSA from the fatboylittlehead

- My mom's 19.5 y/o cat, Sheba - still going strong. She's obsessed with this electric cat warming bed that I got her.

- My sister gifted me this macrame plant hanger. I couldn't be more in love!

- So smol. Much criminal.

- Rare cat doesn't like boxes over bed

- I also learned to hand knit and made myself a throw. It is superbly warm and soft.

- One of my Facebook friends is a little too excited about her new kitty ♡

- Visited the worlds largest pair of knitting needles and crochet hook yesterday! Thought you guys might enjoy :)
- And here I thought she'd forget my birthday! She's extremely proud of herself, it's her first bird! (bird is fine, flew away after a few minutes set outside in the shade)
- Our cat, Wally really loves burlap.

- I didn't make this, but this is the sign for the yarn shop I work at 😊

- My 16 yr old girl, Trixie cat. She was a going away present from my sister 16 years ago.

- First ever attempt at knitting. I made a scarf!

- He learn to love that carrot as time passes by...

- Duchess hit the nip a little to hard last night

- Animals

- Something I crafted in school✨

- Guess I wont be doing laundry today

- I think I'm being judged for smoking, she doesn't want to come out anyway

- Giant dream catchers

- The most precarious naptime
- Bookshelf kitty

- Cous Cous addressing her people

- These hanging chairs for cats.

- Thanks for the laundry advice, HuffPost!

- (Sorry, reposting with a better picture) What is this stitch? I've had this for years and it's looking really worn out. I'd like to try and recreate it, but don't know how to do the multi-row stitch part...

- 75cents for this basket. Cat was found for free at the dump 5 years ago.
- Raise your hand if you're 100% That Bitch.

- Lo o o o o ng boi. (Milo)
- He may have outgrown his bed...

- A rare insult with a taste of r/insanepeoplefacebook

- This little guy needs a fair amount of prayer as well...

- Then and now

- I recently moved and banned paper towels from my new house. Ive been using thrift store and scrap fabric, plus my extremely rudimentary sewing ability, to make cloth towels to take their place!

- So fierce
- Basket kitten
- Craft Ideas

- My street gremlin's two month glow-up. Mr. Biscuits has come so far with a little TLC 💕

- Peter, I can relate.

- New bed? No, change of clothes for son's school bag.
- S t r e t c h

- As promised, an actual cat on said cat sofa!

- Bags made from reused plastic shopping bags

- DAMNIT WOMAN I TOLD YOU ITS KNIT!

- Circulaire thick carpet. My cat makes my house look so fancy
- Growing up, my mom didnt care much for all of my random crafts I was into. But lately she has gotten really sentimental and all she wanted for her birthday was a blanket. I hand knitted it and she loves it so much.

- Going in for my first formal knitting class/group at my local library tomorrow! I made scones, but other than snacks, any pointers for getting the most out of it/ etiquette I should know??

- When you come to see that your cat is ready to get washed

- PsBattle: This empty laundry basket

- Smol criminal has been apprehended