Dunno the creator, but here ya go!

6,6k followers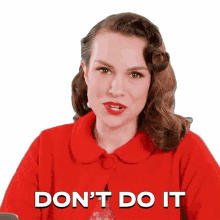 - been fed pets now?

Here you go, a flower just for you

Wallpapers 33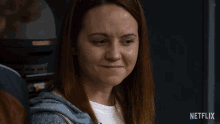 - My moms super adorable polydactyl cat. Jasper 😍

no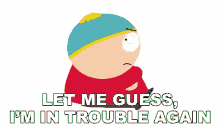 - Raised by his dog-mommy, her bed is his favorite place to be.


Picture memes bSYrqa6u6: 44 comments — iFunny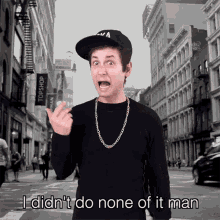 - That look

Sexy anime boy pfp

Snapchat stickers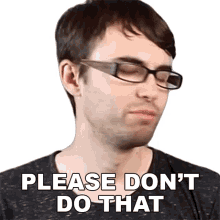 🚨 NEW MEMBER ALERT 🚨 Esta coqueta paticorta es de nuestro nuevo grupo de miembros del club! A esta chica le encantan las 🍏 🍎!!!! Yuuumm!!! Bienvenida @cristithecorgi !!! #corgi #dogsofinstagram #newmember #newfriends #newpawsontheblock #welcome #dapawclub - @dapawclub on Instagram

We luv polo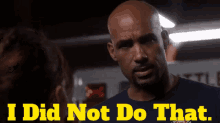 - Happy dreams ❤️
Cute cartoon bear pfp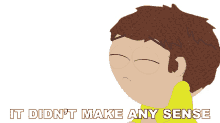 - What you got there, Mum?

Aesthetic bubble girl pfp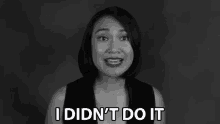 Had to post this little pup🐾 Repost from @charlieruff_thecorgi🐶💜 Follow @corgisofthegram for more cute corgi posts like this one!😊💘 - @corgisofthegram on Instagram

Demon Slayer Girl pfp
𝐓𝐨𝐦𝐦𝐲𝐢𝐧𝐧𝐢𝐭 ༉‧₊˚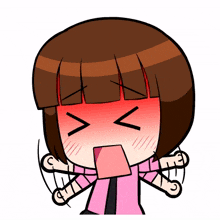 - This is a first for me, knowing the date of birth of a rescued animal..happy first birthday Willow Lucifer Z..

sexy blushing anime girl pfp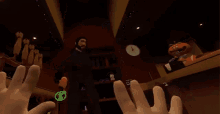 - My little dude isn't so little anymore!

White Haired Bitch :D
🤦‍♀️!@#$%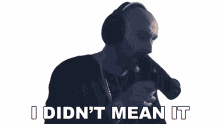 - Papa' don't let them take me

Annoyed girl tt pfp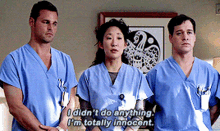 - Brought home this little one and this is her first sploot since getting home☺️


catboy jerma as lucifer by alk0n0st on ig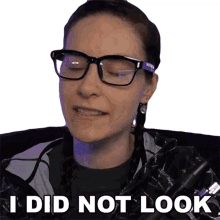 - Smooshy floof face 😊

the black phone oneshots and preferences🤷‍♀️ - hi 🤙

Kids Who Exposed Their Parents Through Art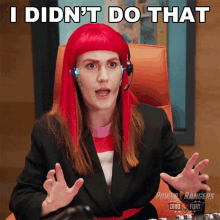 - Animal Awareness.

221024 Jihyo Bubble Update 📸 She changed her profile picture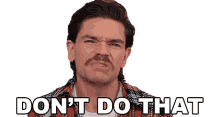 - Thanks for the new ball mom, really tasty

Green Cow

Epic Tattoo Blunders That Have Us Shaking Our Heads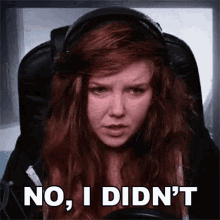 - Best Funny Pics

I love Carti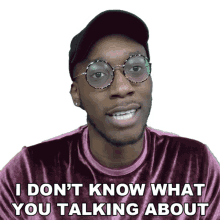 We know were cat crazy, But we did it again. We rescued a beautiful black kitty, To add to our clan. Please help us welcome our little princess Ink(Inky). 😻 #newkitten #welcomehome #ink #inky #rescuekitten #rescuekittens #rescuekittensofinstagram #inktherescuecat #blackcat #blackkitten #blackkittens #weloveyou - @zane_masala_ink on Instagram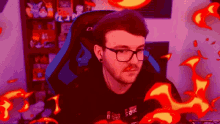 - This Corgi puppy is a teddy bear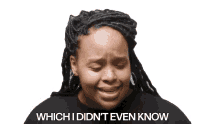 - .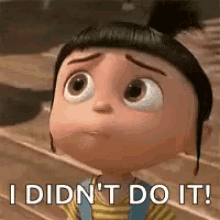 - Grey's ready for bed.

Cute kitty girl pfpf
self promote of my spotify 😳😩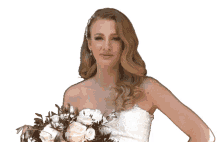 - [FO] My cat loves nothing more than clawing up my knitted blankets... so this one is for her.

Decorated tt pfp
221024 Jihyo Bubble Update 📸 She changed her profile picture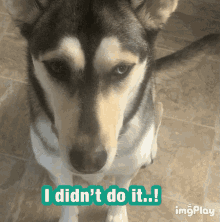 - Awesome!
Cute blushing school girl pfp
I love Carti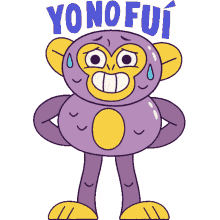 - The way my angry cat lays

☆*: .。. pfp.。.:*☆

sponge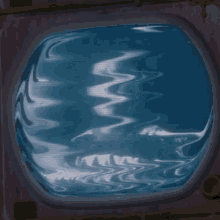 - It's a good thing you're cute, even though you're killing my plants!

Justice for Liam profile pic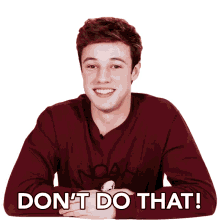 - A serios study on wether cats are a liquid or a solid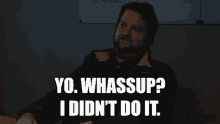 - "Young man.... Its fun to stay at the YMCA"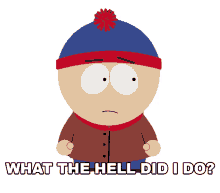 - Lexus before and after I called her a cute chonker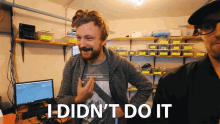 - Meet Smiley, although I think we should have nicknamed him sleepy instead! He loves nothing better than cuddling up and snoozing the day away. This is his "rub my belly please" look, if I ignore him he will reach over and tap me with his paw until I pay attention to him lol totally smol 💖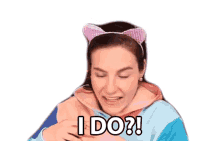 - Sassy from birth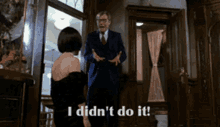 - Sleeping panther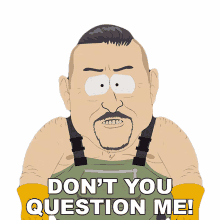 - PsBattle: Cat that an allergic reaction to its food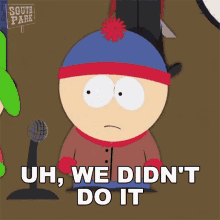 - A king on his throne.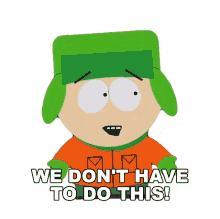 - A Sunday, snoozin', Steve.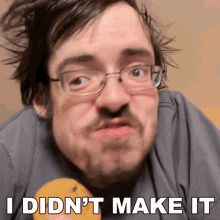 - This is Taco. He's a polydactyl kitty.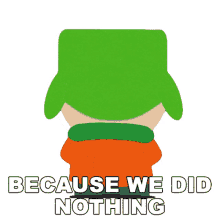 - Corgis: If you're gonna take a photo, make sure you get my good side.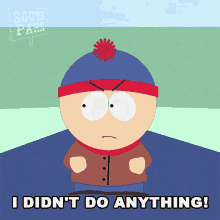 - A Collage of Belenus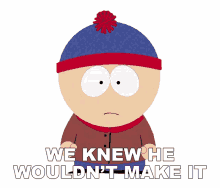 - I have once again been betrayed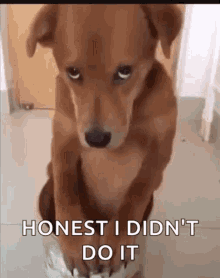 - The king on his new throne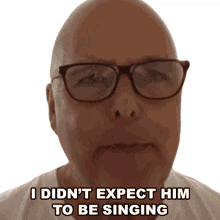 - My kitty before and after healing...too sad for r/aww apparently but I think its a happy picture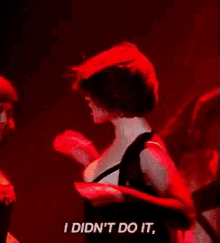 - Passed out on my couch, woke up to this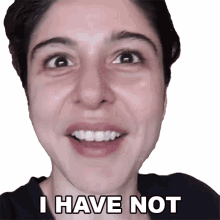 - We call this road kill corgi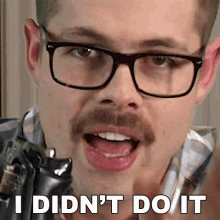 - I put the fake Stinky Fettuccine and the real Stinky Fettuccine was having NONE of it !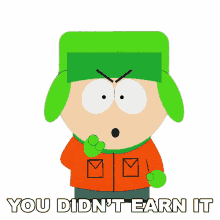 - Guardian of the stairs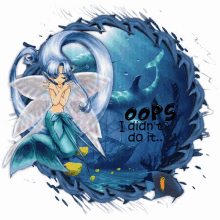 - Ein 6 years ago, one of my favorite potato pics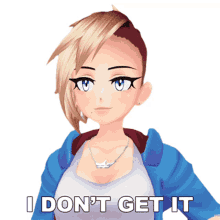 Rue loves the camera 😻#catsofinstagram - @natureandcatsandthings on Instagram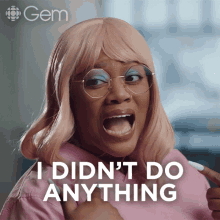 - Captured mid-yawn, but it looks like the flash scared her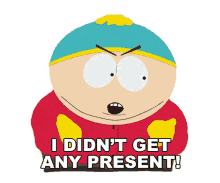 - Playtime?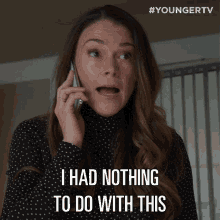 - A little privacy, please!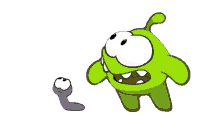 - Hey ladies, uhhhhh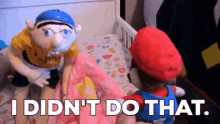 - Ha watches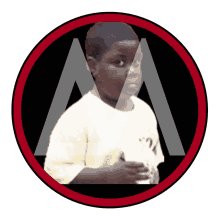 - This girl used to be a chonker but then the new cat came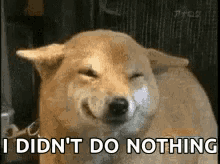 - When its 38.5C outside and you just don't want to move away from the aircon.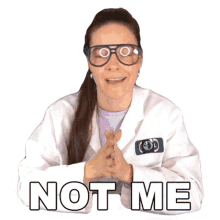 - Why does after my cat gave birth to 3 kittens she started to shed a lot of her fur? Currently her furs is still not the same before pregnancy.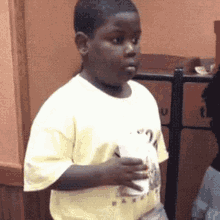 - Draw me like one of your French cats.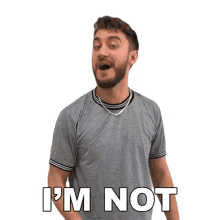 - Cous Cous addressing her people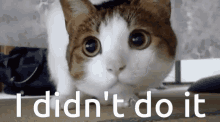 - Gidgys little brother Figaro. Hes a pain in the rear for his big sister.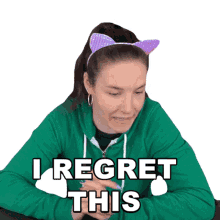 - She loves her tower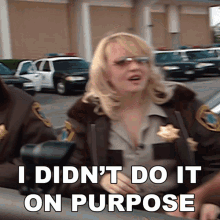 - Last year I posted a picture of Maui (aka sgt fluffers) here he is now all grown up!!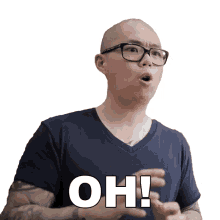 - *Record Scratch.... Yea... that's me*
- My little chonker is officially down 2lbs!! Happy 2020 everyone!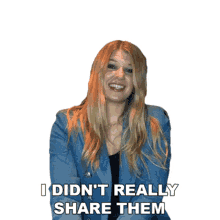 - ruff life for this handsome boi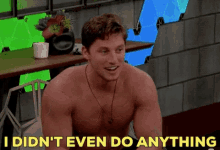 Dog days of summer, amirite• • • • #kevinonstmarks #corgisofnyc #corgisofinstagram #corgigram #corgilife #corgi #corgis #corgicommunity #pembrokewelshcorgi #corgination #corgiplanet #corgiaddict #corgiworld #corgistagram #puppylove #puppy #puppiesofinstagram #puppyoftheday #puppylife #dog #dogdays #dogsofinstaworld #doggo #bestdog #doglife #dogsdaily #dogsoftheday #doggylove #dogsofig #dogmodel - @kevinonstmarks on Instagram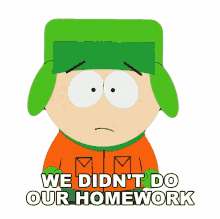 - He is so frigging adorable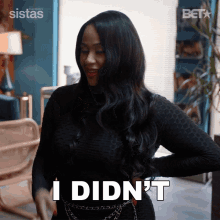 - Get your own pillow
- Before and after! Might not look like much but this chunky monkey lost 6kg since we adopted her! So proud of her progress and how much more mobility she has gained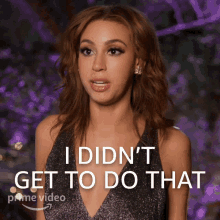 - lil miss twinkle toes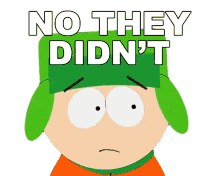 - my wonky eyed kitty caught mid-meow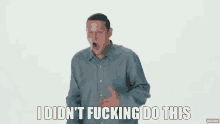 - My roommates dog takes naps in funny positions.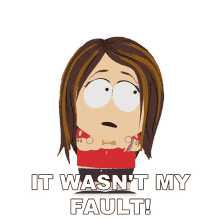 - Catnip: not even once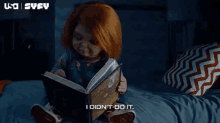 - The hungry kitten we found in the backyard in May has grown into a handsome guy in four months!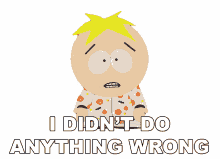 These beautiful Siamese litter is available now to be part of your family. Go to https://www.yvpr.org/cat-adoption-application - @yakimavalleypet on Instagram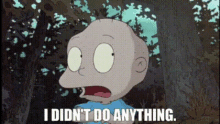 - I thought it was actually impossible for something to be this cute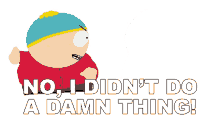 - This adorable Corgi pup I met the other day. Figured he was a crossbreed with something else, but the owner said no, straight Corgi!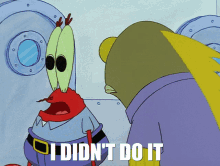 - Life is ruff.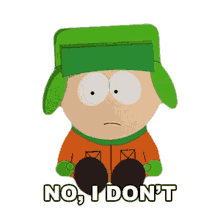 - Still Life with Murray and Pink String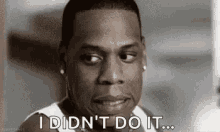 - FINE! I'll turn up the darn heat...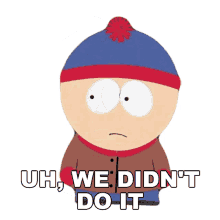 - Tucked beans 3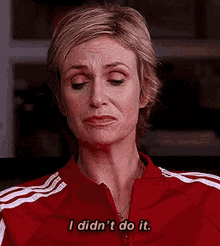 - Reformed chonker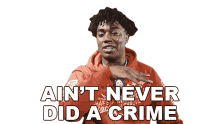 - What do tigers dream of, when they take a little tiger snooze?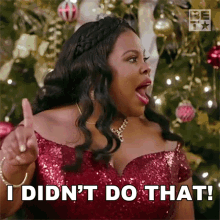 - Majestic lounge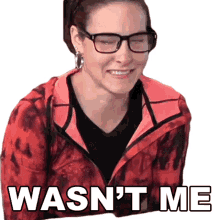 - My two little fluffernutters 3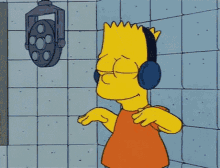 - Hell lay like this for hours while I rub his belly!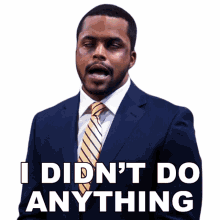 - Oh no, its happening!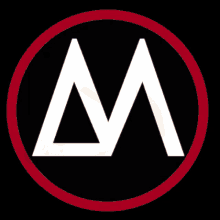 - Bought a comfy rug to stretch on but had to donate to my cutie cuz she loves it most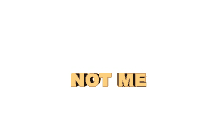 - Still can't believe my princess was that chonky!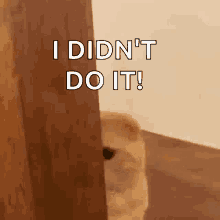 - Radagast thinking he's a sloth, he started doing this as a kitten and never stopped


- My SIL has been fostering a cat with FIP. They tried an experimental treatment and he has been officially FIP free to two weeks! They also decided to adopt him ❤️. Go Team Mahomey!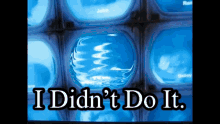 - My baby Alice, its our 10 year adoptiversary!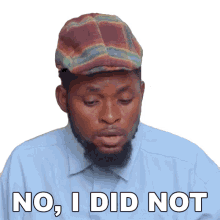 - Husband bought a giant Ugg boot for the cat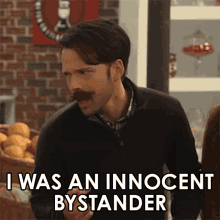 - Luna loves to sit like this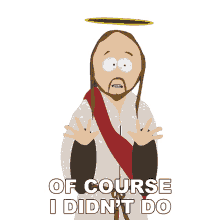 - He learn to love that carrot as time passes by...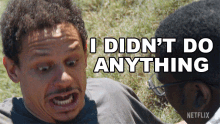 - We got a new family member today, his name is Jedi. We like his tuxedo.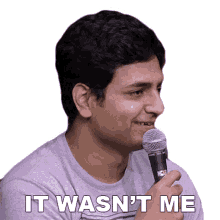 - Kirby had a busy morning in the yard.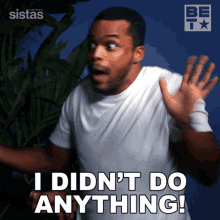 - After seven years, my family bought a new dog. Meet Bailey.
- My dog was sitting like this for a while.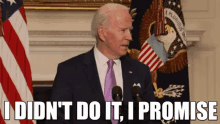 Mika #husky #huskiesofinstagram #huskygrooming #groomersofinstagram - @paws_fordays on Instagram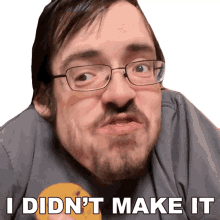 - Im a back sleeper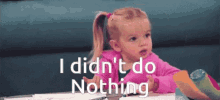 - Just adopted this sweet cat, so far he's getting along with his doggo brothers and LOVES their beds ☺️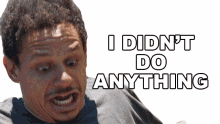 - How to trick a cat into sitting on your lap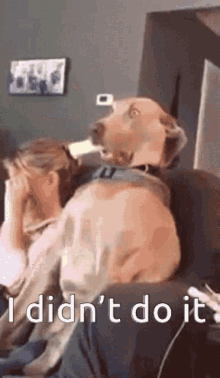 - Penelope enjoying her favorite tiny chair

- Oh lawd he loungin'

- sIcK mAn StArVeS pOoR aNiMaL tO nEaR-DeAtH

- Habibi has a heart on her side ❤️

- Everyone meet BMO. Just picked him up at a healthy 8 months old!

- Shake= treat

So incredibly proud of our Fionny! Today he was able to help a very sick dog by being a blood donor for him. Fionn is home and just a little sleepy! He's my hero! ❤️🩸❤️🩸#donordog #itsinyoutogive #herohusky #huskiesofinstagram #superfitdog #dogathlete #helpingothers - @irishhuskybros on Instagram

- "I am annoyed"
- Ghost is patient, sweet, and, as this pic shows, confused, whenever one of our new kittens tries to suckle HIM
- 5 minutes into foot-licks and chill and he gives you this look

- i like em big, i like em chonky

- First day home from the shelter, acting like she owns the place (she does)
- Side running

- Fierce puppy

- My first pet. It's been two weeks and she now lets me snuggle her. Say hello to Mikasa!

- Dis is my mostest fave slep position
- I tried to get some cute photos of my cat, but then the dog ran in
- i caught him in the middle of a yawn

- PsBattle: This cat sleeping in an unusual position.
- Bowser's Met Gala Look
- I know I've been spamming this sub with pictures of Hershey but I finally have another side by side of Hershey (left) the new baby and Monty (right) my baby that passed. I've accidentally called him Monty too many times now.

- Crazy (but sweet) corgi!

- Happy boi

- Preparing to launch a vicious upside down pupper attacc
- Someone had a long day.

- I claims it

- My two girls as kittens. They each did the floppy kitten sleep position.
- he sits like this alot
- My pouting girl covering her eyes because the light is on. She is such a spoiled cat

- Kitten.
- My sisters cat, Scar, living up to his name

- I sitz like a hooman!

- When they wait to feed you, until you have passed out from lack of food.

- Shes very chill.

Dum Dum is calculating if its sleeping time or its maybe time to do some stupid things👀✨. . . Follow for more photos and vids @adventurous_cats_life❤️ Follow for more photos and vids @adventurous_cats_life❤️ . . If you like a photo📷,give us ❤,for support😽. . . . #cat #catsofinstagram #catlife #catstagram #catlover #kittens #catstagram #catday #prittycat #ilovecats🐱 #cutecat #kittenlovers #mycat #kittensofinstagram #catsoftheday #animalplanet #animals #meow #petstagram #pets #lovepetsforever #caturday #catworld #catractive #catolicos #cats_of_world #catscatscats #catnap #photogenic - @adventurous_cats_life on Instagram

- Sweet dreams are made of this.
- 15 year old Scooty in her new bed.
- Reddit, meet Gus Gus, the fluffiest fluffer! Hes 5 weeks old today!

- Has anyone seen my cat? He looks like this pillow.
- Blursed_office.cat
- On his perch! :D

- My baby Luna - 2 years from adoption
- Hello

Picatso! #ifpicassowasacat #ferndalecatshelter #catfelounge #toebeans #catsofinstagram - @catfelounge on Instagram

- This whole pic is a mood
- If a year ago you told me I would not only have a cat, but be absolutely obsessed with her I would have called you crazy.

- Her faces make me laugh

Boop my #tbt toe beans - @sir.bentley.corgi on Instagram
- Every day he lays like this and gives me the most intense eye contact

- Found a perfect sized couch for my cat!
- Lo o o o o ng boi. (Milo)

- I absolutely love my clef lip kitty.

- Getting Mycroft, my 7 months old ragamuffin kitten to take a bath might just be the most traumatizing experience for both of us. Likely, we were able to reconcile few minutes after with the help of a few treats.

- Some things never change.

- The only one who likes getting Amazon packages more than I do
- I'm adopting this bonded pair this weekend!! Meet Sora and Kairi!
- Ninny with the yawnz

- Me: "Do you really need to be on all 3 pillows?" Steve: "Do you really need that 10th quarantine snack?"

- Linus is always serving up hamb legs and toe beans
- back at it again with the snoozin

- Catnip ruined my life

- Stella is 17 and hangin' on strong.
- sChrÖdInGeRs cAt fReEs hImSelF tO eXaCt rEvEnGe oN mAnKiNd

- I think he likes his new toy

- Its amazing I get anything at all done when working from home

- birthday boy

- She's over it.

- Sleeping corgis x2
- A few months ago I messaged a bunch of you guys asking for some advice on finding a Corgi. Because of how helpful you all were, we're only a few more weeks away from getting Kevin! This community is amazing - thank you everyone!
- I used to be a dog-only person before fostering a kitten as a favor to my friend... I think she broke me
- Large Marge is practicing social distancing unless it's a food bowl.

- Trying to go to sleep with a cat in your bed.
- Big girl

- When you think the villain was defeated at the end of a movie

- Glowup!!!

- Molly Mae says good morning everyone ☺️

- There are two types of reaction to catnip.

- George was upset he couldnt go on vacation my Mommy and Daddy.

Boop 🤍 #dog #dogsofinstagram #dogstagram #dogsofinsta #kleekai #akk #alaskankleekai #minihusky #smolboi #boop #boopthesnoot #doglife #doglovers #dogmom - @katethegreat23188 on Instagram

- Wonder what she's dreaming about...

- First borkday to me
- Coco having a snooze
- Revan's little face.

- Passed out after too much partying

Another day at the office⁠ 📷 @brooklyn.the.corgi⁠ ⁠ ⭐ tag a friend⁠ ❤️ Follow @the_corgi_society⁠ ❤️ Follow @the_corgi_society⁠ ❤️ Follow @the_corgi_society⁠ ❤️ Follow @the_corgi_society⁠ 👍 Tag @the_corgi_society for a feature⁠ ⁠ ⁠ ⁠ ⁠ ⁠ ⁠ #corgisofinstagram #corgination #corgistagram #corgi #corgipuppy #puppy #puppiesofinstagram #puppies #myfavcorgi #cute #dog #corgis #corgitherapy #corgithings #corgigram #corgithings #corgilife #dogsofinstagram #doglife #dogstagram #corgilove #corgicommunity #corgi_mob #corgisftw #corgis_of_instagram #cutedogs #cutepuppy #adorable #corgilove⁠ - @the.corgi.society on Instagram

- Further proof that cats are liquid

- A picture can tell a thousand stories... this one, I think is just one!
- Chillaxing corgi

- Got this amazing rattan cat basket from a jumble sale for £3 - Carol loves it!

- A face of sheer stubborness and refusal to admit defeat after being told That box is too small for you.
- Life is just so frustrating

- Kittens first time experiencing catnip

- Animals ❤️❤️

- Anyone know what breed Totoro could be? He was a stray when he found him.

- Rivers when we adopted him vs 1 year later!

- I volunteer at an animal shelter and we had this sweet little derpy boy today

- Some chonks refuse to cooperate

- Brother and sister

- My cat, Coffee, snuggled up in her favorite spot with the blanket I knitted for her. I think she loves it
- They grow up so fast :')

- More cuddles, please???
- Got my order from Petsies in and so happy that it looks almost exactly like my boy Calvin!

- So cute

- Super comfy

- Like mother, like son...and daughter...and son...and daughter...and...
- It feels good when the cat likes and uses her homemade Christmas present!

- Happy 2nd Birthday Baby Cat!

- Then and Now

- His caught in the act face after he's clearly done ripping apart my chair

- The moment she realizes you left your charger unattended

- My big girl

- He Thinks He's People

- I caught a perfectly timed yawn today from my Miss Daisy
- Kitty and her blankie
- My little buddy, Red.
- Adopted this little cutie this weekend. Meet Daphne!

- My almost 15 week old pup, she's grown so much in 5 weeks

- Dr. April Kepner today and two years ago

- S t r e t c h

- Boudicca loves to sleep sprawled out like this. She will let you hold her paw too while she sleeps!

- He's a cuddle fluff, gets pretty moody if he doesn't get cuddles actually XD

- A year of love with our little girl

- Inara is not social distancing but I couldn't tear her away
- Rockys gotcha anniversary! We have survived puppyhood!
- Ole peg legs Milo!

💜Rizzo behaving for some blueberries 😋 . . . #corgisofinstagram #corgis_of_instagram #corgisftw #myfavcorgi #dog_features #dogsofinstaworld #corgiloversclub #corgi #corgisharing #corgilife #corgilove #corgibutt #cute #love #dogswhocook #cutecorgi #food #dogs #corgigram #cookingwithdog #fridayvibes - @healthysnackswithrizzo on Instagram

- This is what he does if you make eye contact. Such a derp.

- Very chilled Dylan

🐾 super cute doggo looking for a cuddle, any interest furiends? 😏😝😇 📷 @pumbaa_the_corgi ~~~~~~~~~~~~~~~~~~~~~~~~~~~ • • #corgi #corgis #corgidoggo #corgination #corgilove #corgistagram #corgilovers #corgisofinstagram #corgicommunity #corgipup #corgiplanet #corgiworld #corgiderps #welshcorgi #dogsofinstagram #dogs #puppy #instadog #instadogs #puppies #instapuppies #puppiesofinstagram - @corgidoggos on Instagram

- This cat is perpetually sad

- He thinks he is hiding.

- Naps had a little too much cat nip.

- Frank's back. This time in style 🍃

- Surrounded.

- You'd think this is all he does.

Faye's papasan is comfy. #babylyfe4eva #corgi #corgipuppy #corgisofinstagram #dogsofinstagram - @cerealthecorgi on Instagram
- This is Brian Purrlacher. I had to put him to sleep yesterday. RIP lil buddy.

- Big pupper with his rare floof offspring

- The Look of "I Could Use a FIFTH Bed"

- my doggos eyes givin me heckin good scares

- Penny sure is a sleepy Loaf after our walk in the rain

- Kitten: Il just use my favorite toy as a bed
- Jenny does this most of the time

- Ready to pounce
- I see all of your cats and raise you a Bat Cat aka gabriel

- Roomba demands a tummy rub

- Corgo Duality

- Milhouse, a former feral rescued from the streets. Now she's living (and straight chillin') like the queen she is. 💁🏻‍♀️

- I think I'm being judged for smoking, she doesn't want to come out anyway

- ˢᵐᵒˡ ᶜᵒʳᵍᵒ
- My kitty was wanting to take part in that meme going around...i couldnt resist.
- Then and now

- My Adorable Little Football Cat!

- Mama Corgi watching on her babies as they sleep peacefully

- The best sploot from our newest family member, Crumpet.
- Springtime with a husky! Willow is a husky mix and is just starting to blow her winter coat.

- Stay at home order is now in effect for the city of Denver. Luna is unconcerned.

- Pupcorn

- It's okay Winston, you're safe now. Winston was found in a Walmart parking lot days before a big snow storm rolls in.

- My cat loves to have his mouth open.
- Proper fellow!

- My little corgi loaf

- Oh LAWD he.... wait. Oh. Oh, dear. He tryin' to dance, dance, dance.

- My buddy was to tired to make it all the way, after a long day of play.

- Another thanksgiving corgi food coma *sigh*

- Cat Jokes
- Using your dogs instagram account to express your political views
- I sleep like dis
- Seems like my cat is broken..

- She thinks she's a cat
- Maximus enjoying morning treats

- Sushi contemplating his life while inside a box.
- AAAHHHHHHHHHHH!!!!! ....Okay, I'm good. (Feat. Milo)

- One of my Facebook friends is a little too excited about her new kitty ♡
- I guess Im not doing laundry today

- A new (here) heckin chonker, Mango Pie Fuller.
- They sleep like this all the time 😻

- She always sleeps with her head hanging off the side of whatever she's sleeping on. Is it just me or is it adorable?
- The night I found Moxxi vs her 7 months later. Isnt she beautiful yall?!
- My street gremlin's two month glow-up. Mr. Biscuits has come so far with a little TLC 💕

- My parents bought their cat a new catnip fishie. I think he is very happy with it!
- A little late, but this little one did well for her first fireworks day. Unimpressed, really.
- It's the 11 year anniversary of when I adopted Pickles. He's been going through some medical issues lately and has been in and out of the hospital but has finally made a turn in the right direction. Here's 3 photos of the day I brought him home and him today.

- Sleepy stretches

- Instructions Unclear.

- Still just as adorable

- Love this peanut. Eyes were removed to prevent recurring infection; he was born blind. Named him Keller ❤️

- Already droppin some oz's
- 9 weeks to 12 weeks.

- Despite the photo on the right, she loves tummy rubs.
- I only wake up for treats.

- Max made a bunk bed
- Step up!
- It's so nice when they finally use the bed you got for them.

- Oliver is almost five months and splooted (on his own) for the first time today (that I witnessed)
- Miss Muffin the Manx Chonk

- Chonk in Repose
- Sleepy pup

- Poppy was not a morning doggo when she was a puppy.
- My other pets are starting to sleep like my corgi.
This is my sister Adelaide, she sleep protects her rawhide bones....she's weird! - @brumbydog on Instagram