Trans Prince Philip pfp

Fuck why did I make this 💀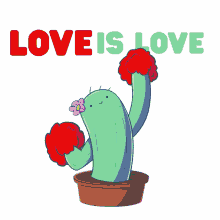 Kief Duggie™ . . . #drag #face - @kayduggs on Instagram

Imgur

𝐄𝐃𝐃𝐒𝐖𝐎𝐑𝐋𝐃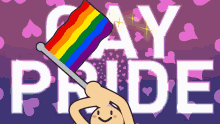 Ellas. Foto de @xarocastellaphoto - @bausantoni on Instagram

Frog pfps (credits @math.lis)
young kya icon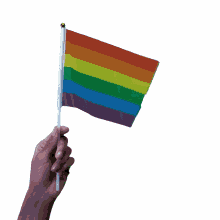 Ellas subiendo al escenario anoche antes de actuar. Gracias Alicante 💙 @nochesmediterraneas 🙌🏼 - @tania_lozano on Instagram

Yumeko Pan Pride Profile Picture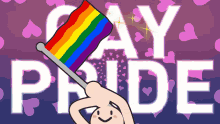 Ações de Erodir - @osmar_goncalves_filho on Instagram

Wilbur neopronouns pfp

Gay Pride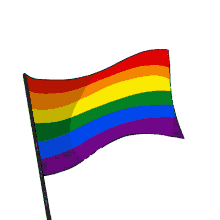 Jarrones Rotos💔 or trashy Disney princess wearing @pobreperomoderna ✨✨ 📸by your local diva @ariadnaoski - @jplujan on Instagram

Aro prince Philip pfp

We are all a little gay-Rainbow Brooch Fashion Inspiration Badge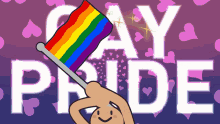 Very excited to announce that @selvemusic will be opening for @washingtongram at her new album launch at @thetivolibrisbane !!! We are very excited to get back on stage doing what we love, and are very grateful to be performing with such an awesome artist. I'd invite you my dear friends to come, but I think with covid capacities and such it could be a bit of a squeeze...but to satiate you until the fatal hour of Selve contact.... Please swipe right to enjoy 17 seconds of a shirtless yellow @jain.rhys partaking in a 3am shred during our residency at @thepinkhotelcoolangatta 🏨 Photo: @capucinemerlant - @loki_liddle on Instagram
PRIDE FLAGS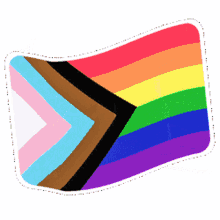 Special guest @en.aart @en.who in collab with @madsmilano & @monki ° ° ° ° ° ° ° ° ° ° ° ° ° ° ° #contemporaryart #artists #handmadecollage #collage #collageoftheday #surrealism #contemporaryartist #galaxy #pinup #fluo #ambassador #yesmonkistyle #monki #mfw2020 #mfw - @madsmilano on Instagram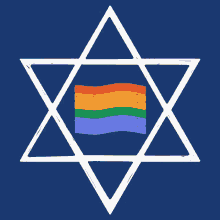 Slice of life~ -Cè un perché al disordine? -Quale disordine? -Intendo quello interiore. 🎠 -cappotto e giacca sono stati disegnati e costruiti da me. 🌪️ #disorder #snapshot #reportage #quaranteenlife #snapshotstyle #photography #photoproject #nomakeup #nofilter #reality #bigbrother #iseeyou #jimihendrix #guitar #soul #crazy #diaturbed #disaster #rock #rocknroll #coat - @martywewe on Instagram

Catra Lesbian Flag Icon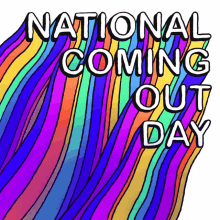 Falling in love with me has been a slow moving, marinating awakening. Accessing the stories within myself that were inherited by society, and family that were not serving me has been a slow, intentional practice of deep listening. My body now is a place of curiosity, exploration, and discovery. Not a war zone of shame, guilt, and pain. I am developing a new depth of knowingness and worthiness of myself through this vessel I carry with me. I am grateful. A landscape of infinite information and communication. I am falling deeper in love, and as I access new depths, I understand that the love never ends. The body, the mind, the heart is endless communion. Every breath is a peice of me that means more than I ever thought it could. Every breath being a new way to access peace and connection. 🦋 - @lucaxponce on Instagram

credit daydreamycrustacean on tumblr

Napstablook Non-Binary Pride Profile Picture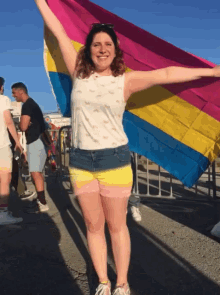 Gothic Wild West. Going through my vest years. Pics @pikagreen - @ogenesisrecords on Instagram

intak & keeho
plushie ready for war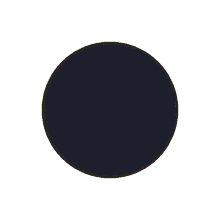 Como diría Stromae Entonces bailamos 🇪🇸 . Photo : @dthlila - @d3_collectif on Instagram

Purple Crewmate Gay Pride Profile Picture

Transgender Icon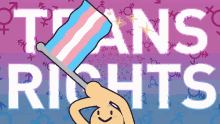 (P)ride or Die 🏳️‍🌈🔥 - @n_avocado on Instagram

Papyrus Pan Pride Profile Picture

KURTIS NOOooO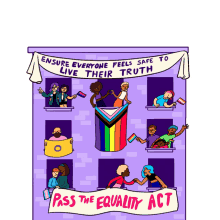 C9s biggest fan - @jensenliquid on Instagram

ˏˋ°•*⁀➷

Napstablook Non-Binary Pride Profile Picture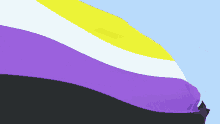 Takk, 2019! Over 130 utgitte innspillinger hvor jeg bidrar med låtskriving, arrangering, produksjon, mixing, mastring og spilling. Noen ganger en av delene, andre ganger flere av delene! Har fått gitt ut masse fantastisk musikk på mitt plateselskap @blancarecords ! 🎼 Har fått besøke nye steder i Norge og verden som musiker i bandet til andre artister. Møtt nye fine folk. 🔭 Vært med å starte musikkselskapet @lekkerfett og @lekkbar . 🍻 Begynt på ny @youngdreamsband plate. Kanskje vi spiller en konsert neste år? Takk for at jeg får lov til å være med på så mye gøy. Gleder meg til alt det gøye som kan deles i 2020! - @matiastellez on Instagram

DSAF dave genderfluid icon!!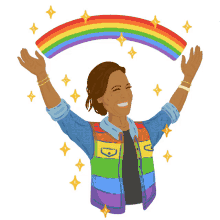 Silly faces with the adorable @ju_majin (swipe for the fit of giggles after this pic was taken) ✨✨✨ ✨ ✨ ✨ ✨ #dragking #drag #dragkingsofinstagram #wellingtondrag #wellingtondragkings #clown #vintage #dragartist #queerarts #queerartists #dragkings #rainbow #glittermakeup #italianboy #rhinestones #vintage #rainbow - @mx_eddie_damore on Instagram

Pan prince Philip pfp

mark. wtf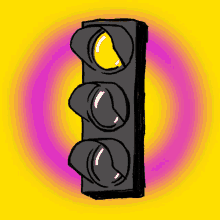 Anyone down for a breakdown? - @jack___house on Instagram

Napstablook Non-Binary Pride Profile Picture

Queer cat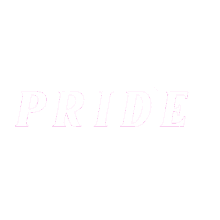 Congrats to our daughter, @olivialopes, and the awesome #Kenyon #americanidiot cast! "the patron saint of the denial with an angel face" #saintjimmy - @chrislopes13 on Instagram

johnny orlando.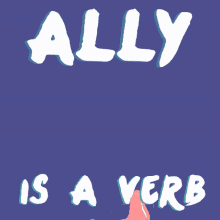 Andy Mountains y los niños puercos próximamente en tu ciudad - @carlosbergen on Instagram
Napstablook Non-Binary Pride Profile Picture

anime pfp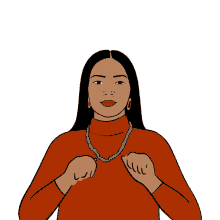 A picture's worth a thousand words. This one from last night sums up our relationship nicely. 🙄😂 📸: @_no_jelly - @thebrewkidontheblock on Instagram
‹𝟹
Rainbow Dash Queer Icon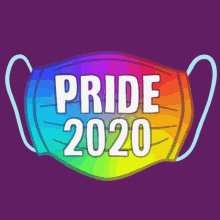 "Carta milleusi" Ok. - @felisja_piana_merda on Instagram

Asexual Artwork (Not mine)
hbsbhdsjokscbh


Tomorrow ✨ Queer poets share work on clothing, gender, and fashioning the self. Organized by Iris McCloughan, this event will bring together several readers to examine the many ways Fashion embroiders lives and bodies. Readings by: Wo Chan @theillustriouspearl Mercy Kelly @fatasskellypryce Iris McCloughan @immcclou Image Description *** A rosy mixed media flyer. The background is layered scraps of peachy tie-dye, lilac, tan, and caramel fabric and paper pieced together with brown stitching and tape. The top left holds blue wobbly, bubbly text reading, I Drape Myself In Language. Three portraits hold the central space. From left to right, a high-femme presenting person of asian descent in a velvet royal blue gown, with white stoned gloves holding back black hair from their face and velvet blue ornate heels. A peachy bubble holds the name Wo Chan. The next portrait is a black & white bust, above a bubble with the name, Mercy Kelly, and shows a black person gazing cooly at the camera through wire-framed aviator glasses. They wear a black turtleneck, a septum piercing, and a graphic swirl tattoo on their hand, which holds back their long braids. The third portrait shows a pale-skinned white person, presenting feminine, with long wavy black hair, a silver earring, red lipstick, grey smoky eyes, and a black shirt. The bubble below them reads, Iris McCloughan. Blue bubbles hold peach text below all three portraits reading, September 29, 7-9pm EST. - @flux_factory on Instagram

enby cat

I'm DJing on twitch tonight at 9 and I bought a jumpsuit. These two things are mostly unrelated. Twitch.tv/krim666 - @justin_krim on Instagram
chaotic party weirdcore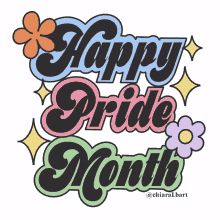 Let me take a #selfie. #golden hour # # # #nofilter #goldenhour #quarantine - @lolycornejo on Instagram

Bisexual Profile pic

cred: bland_boy on ig !!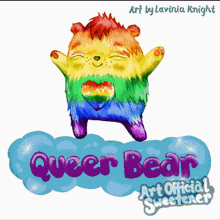 Club Nowhere long sleeve + short sleeve tees are now up for sale ✨ this is the tour shirt for the tour that never was. All dates on the back were real ones, but 2020 had other plans. So now we're taking it to Club Nowhere 😘 Link in bio, always. #friznerelectric #clubnowhere - @ladymonixx on Instagram

Bow Bi Pride Profile Picture

hello i am gay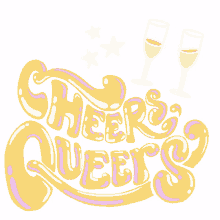 Cedrata Tassoni + Chiaravalle La base - @beatricevesprini on Instagram

purple. | Shot by [the extremely talented and wonderful] @freefire.photography —swipe— - @procrasti.nate_ on Instagram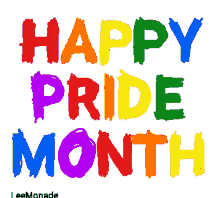 Esth. 2021SS 展示会 9/25-26 10/3 13:00-19:00 10/2 13:00-17:00 Comcord TOKYO SHOWROOM 2-6-10 B1F, Jingumae, Shibuya-ku Tokyo, Japan 150-0001 Designer:Mayu Yukishita @_mognemu Direction:BABYLON @BABYLON Photographer and film direction: Idan Barazani @meltdowndotcom Styling:Tatsuya Shimada @tatsuyashimada1984 Casting and production TAKA @takaresaka Model Yo @yo____official Azuri @mbikomahda Make-up:Ebara @ebaramakeup Hair:Kunio Kohzaki @kuniokohzaki 目を瞑ると意識だけがそこに漂う。 指先の感覚は繊細なレースの様に ジンワリと空間に広がり溶けていく。 そこには自己の存在への受容がある。 時間などは存在せず、全ては繋がり、 巡っていることに気づく。 すると受容は他者へと広がる。 目を開けば狭い世界が在る。 視覚は限界を齎し感覚の次元は一つ下がる。 肉体は二次的なものに過ぎない。 - @esth.official on Instagram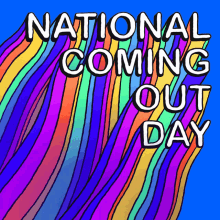 hi 💕 i've been off here for a couple months but i'm delighted to be back to share a virtual collab with @sofiabolt - we did a cover of alain bashung's "la nuit je mens." i've been in a bit of a music rut the last few weeks, apologies if i owe u a response on a collab or other work! but i've been practicing drums every day and got them mic'd up in my garage - this track is actually my first public drum performance 🧜🏻‍♂️🧜🏻‍♂️🧜🏻‍♂️ i hope everyone is thriving the best they can and being gentle with whoever is on the quaranteam. would love to catch up on the phone sometime missing yall!!! 📸 from the vault by @alexfree_hii - i currently have no hair - @yesdustrider on Instagram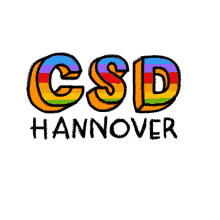 The state of the world has me feeling like Im losing it. The current political environment has me feeling angry all the time. It feels like our country has no justice, no respect, no honesty... it feels more and more dire every day. Do you sense that, too? Some days it takes all my energy to just focus on the task at hand. Im just here to remind you to take a breath and be silly for a second. Not because there isnt work to do, but because the only way we can do all that work is if we care for ourselves. The revolution must include self-care. Unapologetic healing. #mondayvibes - @goodluckmatt on Instagram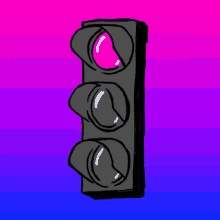 🍒 @bubble____t @bushwig - @nnnvvvaaa on Instagram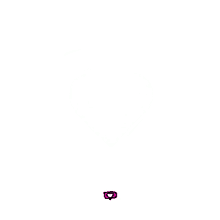 Name a more iconic duo🥺🥺🧡 - Lol this is not a fan account but I can't promise I won't draw more lol #umbrellaacademy #theumbrellaacademy #benhargreeves #klaushargreeves #tua - @cskmamamia on Instagram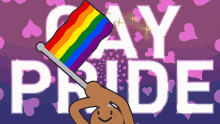 deranged quarantine photoshoot of my cover story w prince of the north @aitch from today's @guardian guide. we chatted frubes, white chocolate, pop and ~those comments about grime, link in bio 📸 @louis_browne 🙏🏽✨ - @tjoshi234 on Instagram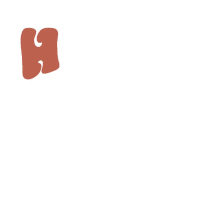 These photos from 2009-2010 have helped me realize that I did the following things very well this decade: 1)dressing as prince for Halloween 2)@paistecymbals , basketball tshirts, & intense drumming 3)emotional talks with @theokatzman over vaguely brown food 4)cookies&giraffes 5)ducklips & weird faces - @allenju on Instagram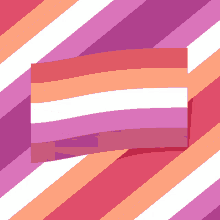 Unc Vibes for your whole ass Friday 📷: @covrtney - @_a_chanel on Instagram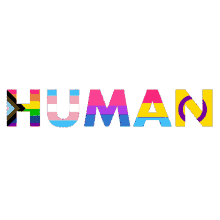 🖤 - - - #black #fashionstyle #styleinspo #styleinspiration #fashionista #instafashion #styleoftheday #mensfashion #guyswithtattoos #guyswithstyle #stylemen #instadaily #instagood #instalife #lifestyle #minimalism - @erdierren on Instagram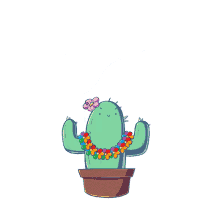 pynk - @sandyzip on Instagram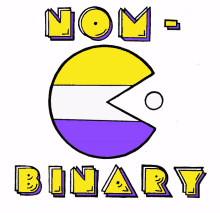 HAPPY APPRECIATION (BIRTHDAY) DAY TO MY SIS @cindycolondam Stay safe and keep being who you aree - @michaelcolondam on Instagram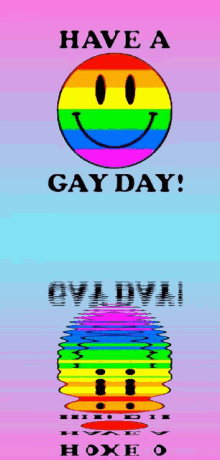 Happy @wear_it_purple day! Growing up, I didn't get to see representations of queer (and gender non conforming) people thriving. So here I present: a queer cutie, thriving 💜💜💜 - @madfrey on Instagram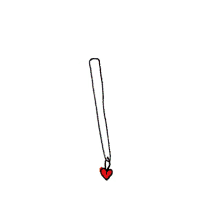 @shakykneesfest 2018 - @desotophoto on Instagram

tus amigos ft. @41v1l ⠀ xx/06 - @bronquiobronc on Instagram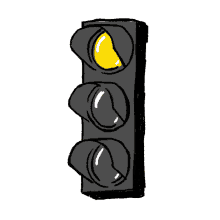 happy prïde & happy sïx mo 🤠 - @earthdwellerderek on Instagram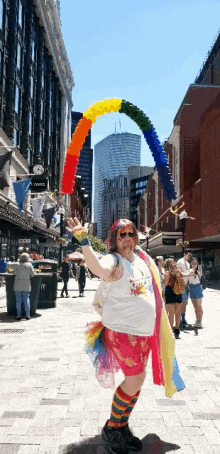 Fruitloop🍇 - @belissaurio on Instagram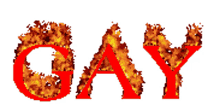 Md/mua: @suki_saan _________ ________ _______ _____ ___ #rafflesia_ph - @rafflesia.amorphophallus on Instagram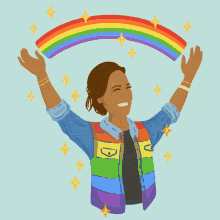 Loving life. Loving the sun. #nature #gooutside #fourdogsfarm #underarmhair 😁 #naturalhairstyles #croptank #layout #NC #JoCo #mybodystory - @sassypantaloni on Instagram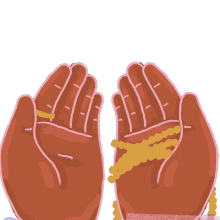 You have to be ODD to be number ONE. - @mr_adi.thya_27 on Instagram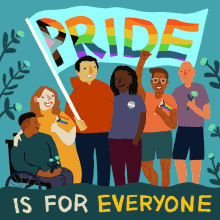 no justice no peace Vote for the future, vote for more than your tax bracket, vote against injustice. Vote in support of Black people, of indigenous people, of marginalized people across this country, who are marginalized because of white supremacy + white privilege. Vote because every vote counts and all Black lives still matter. Shirt artwork by @amara__davi shirt printing by @bonfire thank you @veroocampos for sharing it with me - @sacra.space on Instagram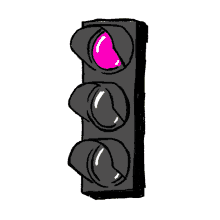 A Giant Jim @barracudaclubaustin by @helainebach Maybe it was snowing that night and @andrewcashen was catching snowflakes. - @agiantdog on Instagram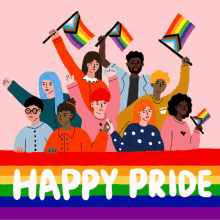 'Nunca me has querido' sweatshirt 💔✨ para el nuevo videoclip de @lospunsetes - @alvarickoke on Instagram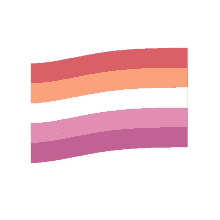 never forget my immaculate serve - @neonpurgatory on Instagram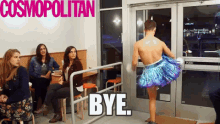 Beautiful moments captured from the EP Launch Party we had last week ✨👻 What a blast! Girl Gang Gang Gang! Thank you bb @adammunnings 📷📷📷 EP Break My Heart, Take Me Slaughter Out Now, link in bio ✨ - @burnthebaby on Instagram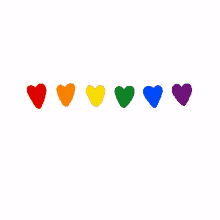 2010-2020 I just noticed a couple big, deep wrinkles on my cheek while doing this experiment. I think its from smiling and laughing so I dont mind it. In 10 years Ive progressed from doing visuals at a club, to serving drinks at a bar while crossdressing. - @mariongo_tres_hongos on Instagram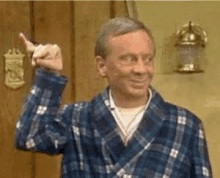 EMPATH @empath.jpeg 🦋 styled by @brattyofficial 🌈 × @levis @levis.vintage.clothing . . . #empathband #empath #brattyofficial #musicphotography #lamusic - @sade.img on Instagram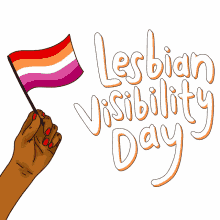 « When life gives you lemons, put some glitters on it » We are back on track 💎 @faithconnexion - @mralexbertrand on Instagram

- emma from blue is the warmest colour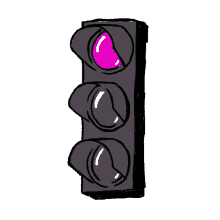 Camouflage pour échapper à la police - @ccsava303 on Instagram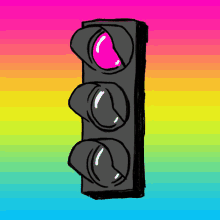 Love you 💜 - @all.natural.with.alya on Instagram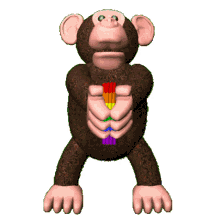 ××× Toulhouse - Love Sick [ Filth Inc Premiere ] . -- . PREMIERED ON Filth Inc @filth.inc LINK IN BIO! . --- . Stream: https://soundcloud.com/filth-inc-official/premiere-toulhouse-love-sick-cocadew-records?ref=clipboard . --- . Artist: @toulhousemusic Format: Digital Streaming. Release date : 1st September 2020. Label: Cocadew Records. PREMIERED : @filth.inc . --- . #lofihouse #cocadew #toulhouse #DeepHouse #filthinc - @cocadew on Instagram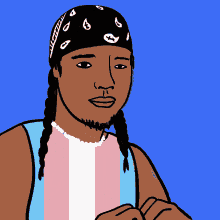 A big thanks to @fbiradio and @synmedia for adding 'Manifest Protagonist' rotation! Have a beautiful day everyone 🌻 snap by @nick_mckk - @wilsonsprom on Instagram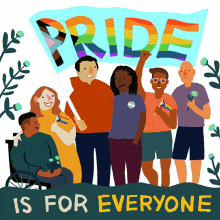 Marla is making cocktails for Happy Hour! From 3-6 PM, 2$ off all cocktails 🍸 #cocktails #dinner - @tallestpoppy on Instagram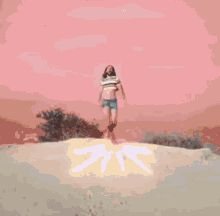 hiya ☺️ thank u to everyone who has listened to my album "i'm doing it" (and if u haven't yet that's ok, there's still time hehe), and thank u for the rly sweet msgs... i feel super encouraged and overflowing w appreciation and love for y'all. this album is my proudest work, i love it so much. every song is so special to me, and i'm so glad it's not just me who gets to listen to it now. i hope this album can be there for u, the way it has been for me. lots of love friends 💛💙💛💙 - @iameastofficial on Instagram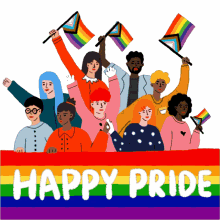 Delujazo - @fonte___ on Instagram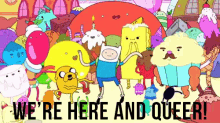 Forever wont be long enough! - @krebentisch on Instagram


com deusas que eu colo, nada para. tu aguenta? - @malunevss on Instagram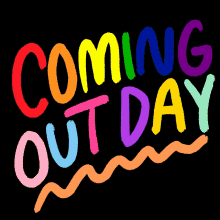 M333333°°°°• Full vide0 on my y tube Link in bi0 •°•☆¡¡¡¡¡ - @roberto_soria on Instagram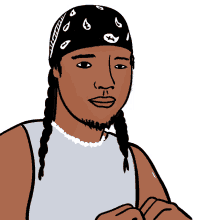 Mi limón, mi limonero 🍋🍋 Foto de mi favorita @freepinusflash - @gaguasch on Instagram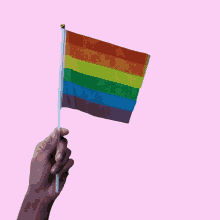 Styled by me. Yungblud for @rollingstone wearing @moschino. Photographed by @christaanfelber. Grooming @jennieredd. #Rollingstone #Moschino #Yungblud - @danyulbrown on Instagram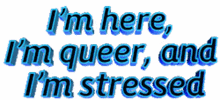 pit stop w/ @lockedclub 📸 @patrickhinton - @hespermen on Instagram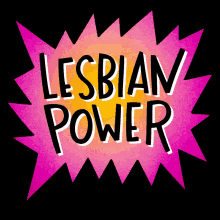 Robes with pockets, shorts with pockets, pants with pockets, nightgowns with pockets. @ilovemynighty fulfilling all your pocket dreams! ♥️ Nightgowns & Loungewear ♥️ Luxuriously Soft ♥️ Eco-friendly ♥️ Made in USA ♥️ Woman Owned Business ♥️ Designed With Love & Healing Vibes . . #sustainablefashion #ecofriendlyfashion #madeinusa #yogalifestyle #loungewear #luxuryloungewear #nightgown #sleepwear #comfortablefahion #tencel #pajamas #nightgowns #madeinusa #madeinamerica #womenspajamas #consciouscloset #coviduniform #quaratinelife #lockdownlooks #comfyclothes #homeimprovement #getdressed - @ilovemynighty on Instagram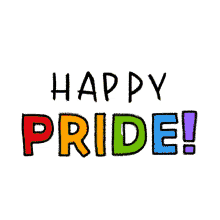 Throw back to @freepinusflash expo at www.houseofmaricas.com Miss you all 💔 - @maricxsmxricxs on Instagram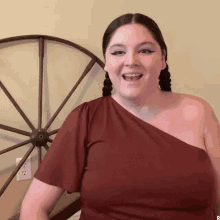 Damn Brooklyn what a fun night thanks for making our first couple shows in town so special 💛 the next bop is 7/16 at @mercuryloungeny ✨throwback photo by @_carsun - @disco.blood on Instagram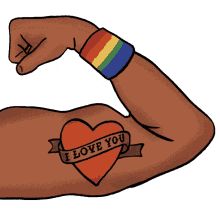 #tbt to these outfits!!! 🤩 Slamren & Auntie's night out 🎆💖 - @shablambrose on Instagram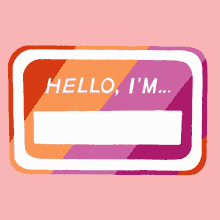 😌🌍🙌🏻 - @amariabaro on Instagram

After four long years of waiting and constant hold backs we finally got to see New Mutants. Ethan got to live his dream and I got to enjoy a great movie. Please give this movie a watch because I feel like no one is gonna give this movie a fair shake with it being delayed for years and with no one caring about these characters. 4/5 🙏 Bless this movie. #thenewmutants #newmutants #marvelsthenewmutants #newmutant2020 #marvel - @nightfall_cosplay on Instagram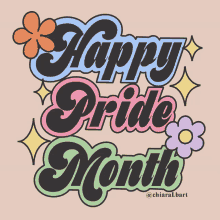 feeeeeliz dia de san valentin 😻🌹 - @valeriapvz on Instagram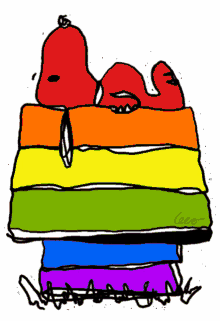 trees leak sky and bloom stone petals. Jacket and pants made in collaboration with the wonderful @ellenluvsmellons 📷 shot by them as well! - @house_of_christah_belle on Instagram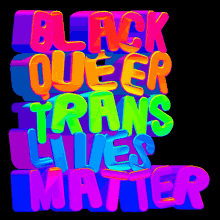 El suelo quedó limpito - @carlotapuncer on Instagram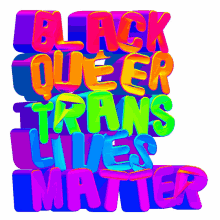 Vampire 🧛🏻 . . Un gros merci (encore une fois) à @tbotattoo pour cette séance. (Pour des règles d'hygiène j'ai bien mis un masque pendant la séance, tout est clean) 🤝 - @d3metrios on Instagram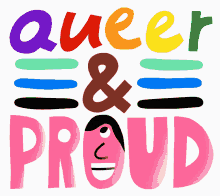 #nodescriptionneeded #friends #deis #70s #bandadellamagliana #narcos - @danielelusso on Instagram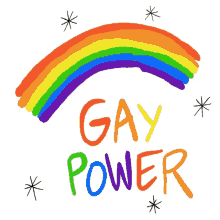 💋⚡️💋⚡️💋⚡️ . Tem q fazer uns carão de vez em quando pra não perder a pratikah néamm 💅🏻 . Ache o gato na primeira foto 🐈 kkkk . Makeup imspired by @laur_elyse 💕 #makeup #makeupinspo #graphicliner #aesthetic #maquiagem - @huylson on Instagram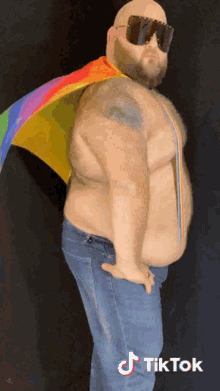 It's a blue phase 💎🧿💙🎽🥏💦 @stacey.desilier - @laurie_deraps on Instagram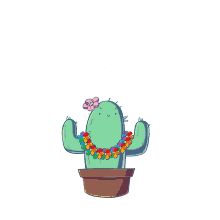 - @themessthatyouwanted_ on Instagram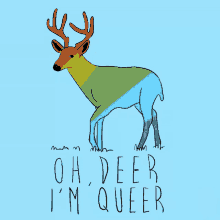 patrocinado não pela adidas, mas pelos melhores daniela com danielle #adidas #daniellecathari - @danielasousasantos on Instagram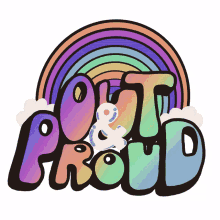 I'm not feeling myself When I'm in my head The sexuality and the movement gets me going Miss dancing Clubs Sweetness Sweatiness Queerness hiding, Revealing itself in dark cushioned corners Waxing and waning I'm Priscilla queen of the night Walking like a corpse No life Running from ego Instead it finds me scrolling Watching for exes On my feed Blocked once or twice But somehow they always find their way back to me Am I lost Or just living Am I knowing Or just another distraught child walking alongside the river bed Not sure Knowing though - That my power comes through the birth of my own movements Of my Originality I walk that path Though I get lost And find myself ina. Room full of men Holding briefcases , looking important ? And back again To the corners , or fullness of myself In the world that I am clumsily creating of my own - @pearlspringvoss on Instagram

•Runaway Photographer: @bubblyblably @dtales_creativeagency Styling: @s_dbarbara @dtales_creativeagency Model: @_zafy_ @dmodelagency - @s_dbarbara on Instagram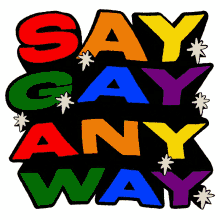 Ahora vivo la vida loca loca loca. Marikas ever - @lachakalanius666 on Instagram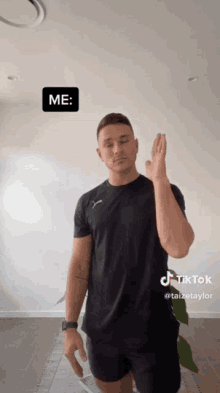 Thank you @kxsfradio yesterday was fun! 👕 @plastic_foliage - @alleyes_manifest on Instagram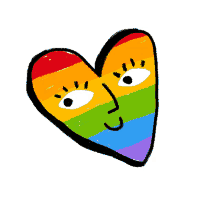 A pesar del arroz quemado y todo, se pasó bueno 🤙🏽 Por cierto, brownie mojado en café es el mejor invento que ha salido de esta cuarentena ☕️ - @alejo_ochoa1 on Instagram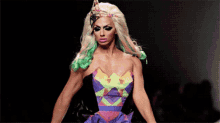 Hello? Is anybody out there? Wishing you love and goodness on your journey today and always. I am going to the fabric store and @partycity today. My friends & I are dreaming up some very special livestreams for you next month. In the mean time, lets continue to work together to make things better for each other? Dont forget this is a long battle were fighting to end hate, systemic racism, misogyny, war, economic inequality, environmental instability and all that we must fight against. If you get tired, take a rest and I will take your place until you feel better. We can all do this for each other and we must. Ill have your back the way youve always had mine. Keep going. Well get there together. ❤ Photo from one of my fave @americanafest parties ever thrown by the one and only @thislifeinspired taken @rletrud - @aaronleetasjan on Instagram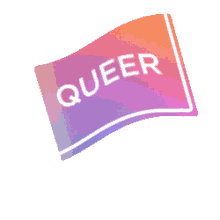 Sometimes .... I wonder #sunset #sand #summer2020 #reflecting #atthebeach - @alexis_kraniou on Instagram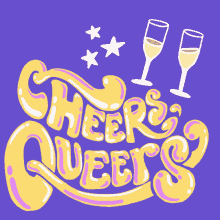 🍬 #Jugendkultur braucht #Freiraum, #Kultur nicht für alte Säcke (@frederikaaa) sind Plakate aus dem letzten Jahr und nach wie vor on Vogue. Leider - deshalb gab's am #heldenplatz einen Platz für alle #raver #Heldinnen und people der #klubkultur um für unsere #raving Rechte einzustehen. Die #Subkultur und #subwirtschaft der im #club tätigen wird derzeit massivst ausgegrenzt und bei den #covid_19 Maßnahmen und Lockerungen, Rettungsschirmen und mehr nicht mitgedacht. Link in der Bio für meine Reportage auf @radiofm4 • endlich wieder fetten #bass und #tanzen können dank @zwidemu & @oeh.akbild mit music support von @thereseterror @maier_mareia @basstrace @juliagldfrb war ein unglaubliches #feeling und #demonstrieren ist fast so gut wie #Festivals #feiern - lel Bussibaba, deine Zuckerlkettenfrau • #SaveTheRave #KulturBrauchtKohle enough said - @die_zuckerlkettenfrau on Instagram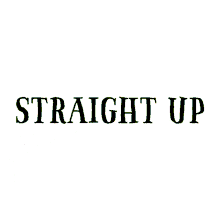 Live from quarantine - @lava_ava on Instagram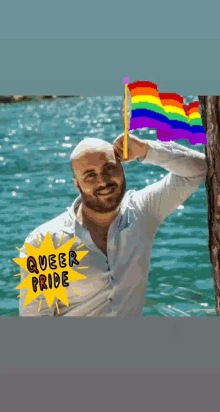 time to plant the veggie garden - @willthomasnz on Instagram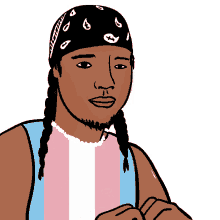 Thanks for being the real one 💪🏼 - @youknowme1011 on Instagram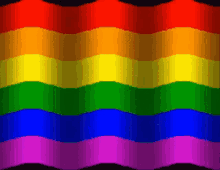 workin lotsssss on new music!!!! can't wait to show it to you!!!! - @heyloveyoulater on Instagram

🍁☀️🗽🍏📚📚📚this time of year! Today we share some happy moments of last year's NY Art Book Fair. We miss the publishers and all the wonderful people we meet there each year. Luckily books can still travel! We will try to order books we would otherwise have brought back and stay close to the (work of these) publishing friends. @printedmatter_artbookfairs @sonelbreslav @soberscove @pjpjpjpjpjpjpjpjpjpjpjpj @sudo_wu @other.forms @giuggla @hardworkinggoodlooking @clara.balaguer @davidseniorjr @endlesseditions @queerarchivework @soulellis @halfletterpress @inventorypress @issuepress @smingsmingbooks @8ballcommunity @onomatopeenet @4478zine @newdocuments @roma.publications @jeffcheung1 @stefanmarx @stefanie.leinhos @gloriaglitzer &&& sending ❤️💕💖🌈💙❤️ to you all!! - @printroom_rtm on Instagram

Amo nossa sincronia! Amo vc sis! 💕 Muito bom mais uma vez poder te ter por perto hihi - @arawn______ on Instagram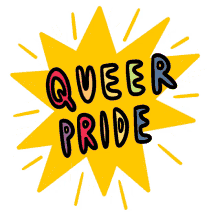 Creative fashion designer @aniseljamal_design 😍 #7kine_art #photooftheday #fashionblogger #fashiondesigner #creative #creativity #creativefashion #creativephotography #artistsoninstagram #artistsupport #artistic #fashiondesignerlife #artisticfashion #creativedesigner #likeforlikes - @7kine.art on Instagram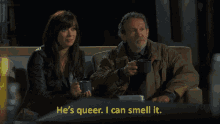 mess? we hardly know her - @mm3nz on Instagram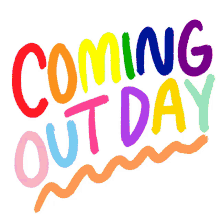 247DH @popkulturberlin 2020 🖤 By @camille_blake #popkulturberlin2020 #fuzz #session #PK2020 #berlin #fendergang #fender #sovtek @musicboardberlin @fender @sovtekfanclub - @247divaheaven on Instagram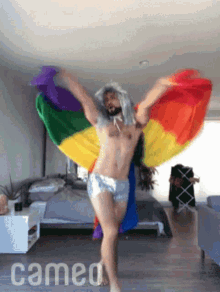 BREAKING NEWS: IT IS THE BIRTHDAY OF THE ULTIMATE LEO @genderclown IT IS ADVISED TO GO WISH THEM A MARVELOUS, ECSTATIC, HAPPY, LOVE FILLED BIRTHDAY! —- Cheers to many more years filled with precious moments like these 💕 Thankyou for being the friend, mentor, party disciplinair, care taker, teacher, person everyone needs in their life❤️ because of you so many people got introduced to a queer way of life and for that Im ever grateful. It really is a blessing to be able to celebrate you today🥳🥰💕 - @undercoverover.lover on Instagram

Fê, meu amor, minha miga, miga mana, que ri alto como boa e iluminada leoa com gêmeos que é, divertindo até as baratas que encontra no meio caminho, tô com saudade da sua risada, das suas intromissões muito bem vindas na minha casa, dessa presença forte e leal, de pisar no terreiro, das dez mil leituras sobre nosso passado-presente-futuro e de fechar uns bares por aí, fazendo jus ao título irrevogável de inimiga do fim que você carrega. que esses 29 te tragam ainda mais pra perto de você e de mim, que sou peixe na sua rede e por do sol no seu horizonte. te amo muito♡ - @miti.luizamitidieri on Instagram

🍓 AVAILABLE NOW! 🍎 LINK IN BIO! I hope u guys can see the time and effort I spent the last two months+ putting into this collection! FRUIT is my nickname and this collection represents everything I love and everything I want Angel Brains to be! Tell me what you think!!!_______________________________ #womensfashion #streetfashion #angel #kawaii #harajuku #youngbrand #smallbrand #illustration #artist #cutegirl #sustainablefashion #devil #angelbrains #emptybrains #babygirl #kidcore #egirl #freeparty #neongreen #billieeilish #reworked #secondhand #bristolfashion #anime #animegirl #animebabe #kawaiifashion - @angel_bra1ns on Instagram

🍋 📸: @carlospinavz - @danopardo on Instagram

if i have to be honest then high school wasnt that great of a time. there was a lot of people i met, friends and foe alike but i wish all for a better future to achieve what they consider success to them. senior year was a test to determine my growth and only like 2 people saw that (and i told them) and they might not even be the ones pictured here. honestly i was a person who wasted their time trying to feel validated. I slowly climbed myself up from a mess and was lucky to graduate. high school is something i dont ever want to live again as it brought misery and sleepless nights but it really gave me a glimpse of what reality can be. Thank you BSSCA. 📷:@joeycollazo_ - @saul17.jpg on Instagram

giardino dei visionari ci vediamo il ventisei settembre. - @dada__________ on Instagram

It's Yeet or get Yeeten with Sangwoo (Thank you @crybbycos for taking the pics!) #sanguwu #sangwoo #yoonbum #sangwoocosplay #yoonbumcosplay #killingstalking #killingstalkingcosplay #yeet - @whole_snack.cos on Instagram
au naturel - @m_e_v_l on Instagram
Happy birthday amor! Love you forever x - @ulaulagustiula on Instagram

🤎 - @vibora.losangeles on Instagram

Shoutout coronavirus and racists for ruining 2020! Thanks! - @ralph_castelli on Instagram
@guytang_mydentity @guy_tang #shieldagainstdamage 💥My collagen repair powder💥 #cosmoprof #cosmoprofbeauty #licensedtocreate #guytang #mydentity #collagenrepair #superhero - @cosmoprof_campbell on Instagram

Las Poetas sigue en @wearekabinett hasta el Domingo! - @lau_cita on Instagram

Marie // Hair by Florian - @modulorhairsalon on Instagram

"A few years back, in a period of crisis, I made this vow to myself. At that moment, I hadn't made anything in months. I felt grey and faded, like an old piece of newspaper. I was blocked up...nothing was coming out of me, not words, not cartoons...not even an idea - I've found that the only anecdote to feeling uninspired is to make something, anything, every day. Some days that's a new chapter in the book I'm writing, others it's a new batch of kombucha, and sometimes I sing and strum at my guitar or uke for an hour or two. I don't always make something I'll publish, I don't always wind up with a piece of art I want to share, but I do show up before the muses so that they know where to find me. - The act of creation, in itself, is enough, because when I'm creating, I'm my fullest self, and that's what makes me wake up every morning to greet the gold light of day" #vanlife - @samtrillo on Instagram
- @mariaambaccent on Instagram
a pessoa que aprendo a viver junto te amo nesta data querida - @macosteus on Instagram

sunKISSED - @tranquilauji on Instagram
I PROMISED. I promised to take action. I promised to get to the end. I promised to go beyond my limits. I promised to you that I'll make it. And I'm keeping my promises. . . . Ph. @marica_gallo - @beatricesparacino on Instagram
🦄✨gℓιттєя ¢αяℓι✨🦄 - @cm_make.up on Instagram

#taktatopojdesamspac #jednakchybanie #spanko #samemu #jeszczenie - @beniamin.onaszkiewicz on Instagram

A veces hay que hacer un poco el tonto, y otras, tomarse las cosas con calma. - @michelinico96 on Instagram

Once upon a time - @redshirtgab on Instagram
Beyond words horizon Sticks and stones may break my bones but words will never hurt me. This performance is about how the verbal bullying whether its intentional or not affects people lives and how they look on themselves. It is not necessarily physical blows that are the most harmful. Words can reduce a person's self-esteem to next to nothing in an instant. we're bound to meet people who hurt us but their opinions have no power over our minds and emotions ,those things are in our control or at least thats how they should be. Choose not to be harmed—and you won't feel harmed. Don't feel harmed—and you haven't been. -Marcus Aurelius facilitated by @taghmees @theroccafamily @ibrahim.raed Link in bio for the full video - @ihk.v on Instagram

I honestly didn't bank on having this much "me time" for a while. ✌🏼🥴✌🏼 ••••••••••••••••••••••••••••••••••••••••••••••••••••••••••••• I haven't been posting on here for the past couple months because I've been experiencing some issues with my mental health. What's interesting about this whole social distancing thing is how much closer it has brought me to myself. We spend so much time worrying about what hasn't even started existing that we often neglect ourselves in the process. So far what I'm learning in my little room isolated from the world is that I am, indeed alright where I'm at. We're all doing what we can, in our time and that is enough. So in response to my experience in "quarantine" so far, everyone practice reflection. It's refreshing to start feeling close to me again and start to think of ways I can improve for when these scary times subside. Love you all very much xoxo 💋 - @jonahpetty on Instagram

Selamat hari perempuan sedunia :v ° ° ° 📸Ib?all 🌚ac?@owngtg 👑if? @beaconcream ❄️coloring?@nazaazhr 🌠Sv? Izin ;3 🌻~~~Tags~~~🌻 #creamteam #beaconcream #ccp #ccpedits #ccpedit #ccptransitions #ccpedits🎥 #ccpindo #ccpindonesia #ccpbeaconcream #orangtamvan #bcdedtz #creamteamsq #all - @laa.dtz on Instagram
Unas fotos sacadas por Silvia A la mini Silvia de pelo corto Allá por el 2014 en el Recoleta . Y la foto a Silvia, sacada por mi. . Esto sería un tbt? Pero sin ser el día de tbt? #recoleta #ccrecoleta #photo #mother #doughter #motheranddoughter #mujeres #tbt #nottbt - @merlinaleila on Instagram
💛💛💛💛 - Moments to be greatgull for, Count your blessings 1, 2, 3, 4. Tasty chords, and saturation, Deeper we go in exploration. Slowly exposing this explotation, Lets sing our way through this devostation. Check out this knife lodged in her chest, How do we continue to love our best? Just keep on counting, 1, 2, 3, 4. - 📷 @j_squidge - @juman_music on Instagram

Orgulho de mim, orgulho de você, orgulho da gente. 28.06 #lgbtqiaplus #pridemonth - @isadorars on Instagram
- @paulallenmorris on Instagram

Les invito a escuchar este podcast hecho con muchísimo amor por Violeta Ospina y Anna Ramos para @macba_barcelona Tuvimos esta conversación con Anna Ramos en Julio 2019 antes de un concierto que también recuerdo con mucho cariño 🖤 hablo de un montón de cosas que nunca dije en ningún medio y atraviesa mucho de mi proceso en los últimos años. así que acá estoy, toda re grabadah para quien me quiera conocerrr 🌪 pueden escuchar acá https://rwm.macba.cat/es/sonia/sonia-310-tatiana-heuman - @qeeiqeei on Instagram

holiday - @itsdaniel_ditch on Instagram

I've had the song Debbie stuck in my head for the past 3 days so naturally I went back and edited some shots of @yoursmith while listening to it on repeat . . . . . . #yoursmith #baileybluesmanagment #neongoldrecords #hometownshow #minneapolismusician #concertphoto #concertphotography #concertphotographer #musicphoto #liveauthentic - @steph.nardi on Instagram

Bye bye Sacramento 👋🏾 @cagovernor you gonna sign AB2218 or wha? This bill isn't going to solve all of our community's problems, that wasn't the intention. But we are demanding the resources we deserve and sustaining the orgs and groups that keep our people alive. It was also an opportunity to be in the faces of those who create the laws that we have to live by and show them that we exist and we are powerful. Policy is such an ableist, violent, and gatekept process, so the fact that trans and gnc ppl wrote this bill from start to finish is pretty fuckin amazing. There's still going to be a lack of trust to this institution and state even if the bill is passed, so we'll continue to push to change and chip away at these oppressive, white supremacist institutions. Like I said today, this bill is not for the LGBTQ+ community - it's for TRANS PEOPLE! ✊🏾✊🏾✨🔥💕 #AB2218 #InvestInTransLives #transgenderwellnessandequityfund #trans #gnc #girlcock - @_singenero on Instagram

Is this a flattering photo? Absolutely not. Is it a super accurate representation of me doing stand up? 100% 📷: @funnyazzbitch_kp #durangocomedy - @psychoscribe on Instagram
We at Fossil Free UW have been fighting for years to convince @uofwaterloo to divest. As the climate crisis grows worse and worse, universities across Canada and around the world have taken action by divesting from fossil fuels and refusing to put money into the industry that is supporting our planet. For us, #FossilFreeIsMe because there is no other option. We need to keep the carbon in the ground and embrace sustainable options, or there will be no tomorrow. @uofwaterloo when will you be ready to be the innovators we claim to be and work towards a brighter, more sustainable future? #DivestNow - @fossilfreeuw on Instagram
just put a bunch of merch up on my bandcamp!!!!!!!!!!!🦋aware that money is tight for people right now. I've got steady income outside of music so I'll be sending all merch proceeds to mutual aid funds in LA 🦋 ty to all the generous ppl who have ordered this week - @lilspoonerism on Instagram

nikomouk le mois de Aout - @remibesse on Instagram
Nuestro equipo representando a @munimardelplata en el Primer Encuentro de Ciudades Solidarias de la Argentina organizado por @acnur @acnurargentina - @desarrollosocial.mgp on Instagram
Closing Gala 11. LGBT Film Festival 2020 #lgbtfilmfestival #star #gala #happytime #happiness #closing #closinggala #kinoteka #kino #cinema #poland #lgbtq🌈 #greattime #friends #pride #proud - @lgbt_film_festival on Instagram

Welcome!! 2020!! I'll smash my toes into a papaya with you any day @loud_sun 💕 - @torresveronica on Instagram
Thank u so much 4 listening to cry! We're 11k across platforms in less than a week & that shit feels surreal. I couldn't have done that by myself. Thx for being so kind 2 me it means more than u know. I love my team, I'm so out of body 💧❤️ - @middle.part on Instagram

Hey y'all, I am so excited to announce that the #HomelessBlackTransWomenFund has now become the Trans Housing Coalition (THC) (@transhousingcoalition) — we are officially an organization! The Trans Housing Coalition is dedicated to helping Atlanta's chronically homeless Transgender and gender non-conforming people move from the streets into long-term housing and on to the lives they want to lead. We envision an end to chronic homelessness and support a better quality of life for the Trans & gender-nonconforming community in the greater Atlanta area. You can find us online at www.transhousingcoalition.org. Since our inception, we have helped 28 Trans women of color get off the streets of Atlanta and into both transitional & permanent housing, which is also helping them stay as safe as possible in this raging pandemic. Further, we have taken many steps forward in solidifying this project and building sustainability for the future: -To date, we have hired Cortez Wright as our Interim Co-Director, Jayme Steger as our Lead Case Manager, Avery Willis as our Assistant Case Manager, and Sam Tsemberis as our consultant. I will continue working on as Co-director on a volunteer basis for the foreseeable future. -We have hired an accountant to help create financial infrastructure and help us to be accountable and transparent about how funds are used. -We are hiring an attorney to facilitate transitioning into a 501(c)3 nonprofit organization. Due to the increasing need we are seeing, we are hiring an additional Case Manager. -We are hiring a Co-Director with experience leading an organization working with chronically homeless people. We are prioritizing the leadership of Trans and gender non-conforming people. To apply for the Case Manager or Co-Director position, please visit our website for full job descriptions and qualifications. We are excited and will have many more updates in the coming weeks, so please follow our instagram page, check out our website and feel free to contact us with any questions or suggestions! Thank you once again to the amazing donors and organizers who made this possible. (Image: ReVon & Jesse on the Stroll) - @transhousingcoalition on Instagram

My 20/20 vision is to wear more mesh and give less fucks. #NewYearNewMesh - @bang4yourbucky on Instagram
a todos 🙏🏼🕊 - @greg_maya on Instagram

A summertime flex.. PS we raised 25k in 5 hours for @booksthroughbarsnyc @forthegworls & @nurseneazer THANK YOU @sorrymydude for organizing & bringing the raddest & baddest together. Community driven mutual aid is THE answer❣️Fuck 12! Fuck Trump! we got each other! - @haleywollens on Instagram

- @jacosolis on Instagram
I sing, compose & produce ♾ - @luizaluzzz on Instagram

🚨new vid alert ... 'Find Someone Sexy' official video coming soon.. it's a hemisphere romance starring @zeesw and explores romantic rush in times of isolation. - @sam_wave_ on Instagram
im not rich im smart - @cyb_god on Instagram

Life's a PARTY 🕺 @babyyors in PAOM x @assumevividastrofocus x @tomoffinlandfoundation ❤️. . Photo @haleyvaracallophotography. Style @skirtsuit. Hair @iamalelu. Hat @kangol_headwear. Watch @swatch. Shoes @shopsyro. - @printalloverme on Instagram

Good Omens is cute and so are we ✨we had an excellent Halloween month this year 😍 #goodomens #goodomenscosplay #haloween #crowleyxaziraphale #crowleycosplay #aziraphale #aziraphalecosplay #casualcosplay #femaziraphale - @baileybiy on Instagram

My workshop is THIS SATURDAY! Come say hello at the @tomleemusiccanada Langley location at 11:00am! It's FREE! . . 📷 @yhanson_photography . #music #musicvideo #dj #djlifestyle #djlife #femaledj #djs #vancouver #langley #musician #musicians #musiciansofinstagram #portraitphotography #audioengineer #recording #artist #vancity #musically #musica #musical #serato #traktor #turntable #mix #model #mood #pink #purple - @juliamonizlecce on Instagram

👢 k a y l a • d e s i g n s 👢—————————————————- Get ready fashion industry, @ikaylastarr is comin for yaaaaaaa #gay #gayboy #fashion #gayboyswag #gaysnap - @ryangbraun on Instagram
✨Shparkle shparkle✨ Models: @barbi3alx @danielclaypoole Creative director: @danielatguevara Photographer: @liamhaehnle Photo assistant: @lanceblangel Makeup artist: me! @radiant.nightfall . . . . . #makeup #mua #makeupartist #euphoriamakeup #euphoria #euphoriaedit #model #camera #mood #egirl #y2k #undiscoveredmuas #scadmakeupartist #radiantnightfall #scadsavannah #scadatlanta #scadfash - @radiant.nightfall on Instagram
still in denial that summer is over - @official_rebrand on Instagram

neu year, neu Daryl.... - @sweet_joseph_ on Instagram

🖤 @jeremy_piningre et les petites bêtes - @aela.mai.cabel on Instagram
Can't believe i'm saying this but.. here are my photos for @calvinklein ✨ Shot with my love @richieshazam for the pride collection. I'm so happy and honored to be a part of this project❣️ Figuring out what you like and how you feel in your own skin is never easy. We get caught up too often in feeling small or ashamed of ourselves for being different than others around us, which is why it's so important to remember that we need to feel pride, year-round. It's taken years for me to get comfortable with myself, and this is still the beginning of the journey. If there's one thing i know it's that change and growth are beautiful and necessary. Be yourself, proudly, and help others around you to do the same. #proudinmycalvins - @bendraghi on Instagram

- @jasonaaosborne on Instagram

flowers in garden ~ now on spotify & streaming services everywhere. stay waaaavyyy babyyyyy - @staywavy.baby on Instagram
- @djmrbobby on Instagram

Hey all you Cool Cats and Kittens!🐯 I think it's official - Carole Baskin is the patron saint of 2020 🤪 • • • Dress: @ilovehollyday Hair: @jaymesmansfieldbeauty @jaymesmansfield #carole #carolebaskin #tigerking #bigcatrescue #heyallyoucoolcatsandkittens #dancingwiththestars #carolebaskinkilledherhusband #drag #dragqueen #impersonation #localqueen #localdrag #missclairvoyance #clairvoyance #foryou #carolebaskintiktokchallenge #dragrace #rupaulsdragrace #rupaulsdragrace - @missclairvoyance on Instagram

Lil numbers - @jzzhallett on Instagram

VagabonD - @tomlipka on Instagram

I drew sketches of this character until my iPad died during a power outage in my apartment this weekend. BUT AS OF AN HOUR AGO MY POWER IS BACK ✨WOOHOO✨ COLD AIR NEVER FELT SO GOOD 🌬🧊❄️ #characterdesign #digitalsketchbook #oc #laheatwave - @cachava on Instagram

e aí meus amores vamo q vamo q as festinha online NÃO PARAM pq elas estão mortas de saudade & estão no corre de ajudar gente que precisa 💛 ⚜️ então amanhã me junto a esse line foda no aniversário de 7 anos da @mamba.n e no domingo participo do @xepafestival ambas as 22h ! na mamba se vc comprar seu ingresso pelo sympla, vc ajuda muita gente e no XÊPA FESTIVAL se vc doa, vc tbm ajuda muita gente faz seu look e vem comigooowww babies tomorrow I'll be part of the 7th @mamba.n anniversary, buy your ticket and help a whole community ♻️ and Sunday, I'll be playing at @xepafestival instagram, so get up, get dressed and come with me ✨ the two at 10pm brazilian time or 3am CET Então, te vejo there? 🥵🪐🤩🍃🔥 - @badsista_ on Instagram
When you nature too hard . . #snowlaughingmatter #canberra #australia #fairytaleforest #canberraphotographer #canberraartist #aussiephotographer #australianphotographer #stopadani #itsjustabum #bodypositive #bodypositivity #hippievibes #hippiesoul #gypsysoul #wanderlusting #metoomovement #consentissexy #consentculture #rapeculture #NoMeansNo #DrunkYesMeansNo #silenceisnotayes #keepitinyourpants - @okroadie on Instagram
Vol III - @hot.iyo on Instagram
creature in @ellixcain by @ionlyhavethighsforyou - @unsaverie on Instagram

Photo cred to @alphabulldog #downtown #portland #foodcarts #backtoback - @_afroninja_ on Instagram
Happy Birthday for me 💔🌈🌈🌈 - @chatamarial on Instagram

📸 @fought_off_ya_dogs - @__hibbs__ on Instagram

Tour is over 😢 so much love for these fools. See ya soon New York ! 💕 - @hashbrownmami666 on Instagram

Whose man am I about to take? [27] 🎀🌸💕 Beat By: @duckybyducky. - @theyclaudae on Instagram

30 @_isa_vibe such a vibbbbbe. Daring, caring, intelligent, indulgent, woman of everyones dreams. So proud of you showing the world who is boss. You are the best accessory, may I always have you on my arm. - @larafisher on Instagram

i forgot to post this 😔 - @archival.k8 on Instagram

tú dolor no es solo tuyo 🥀 - @mik0land on Instagram

remember guys if you don't sin a little jesus died for nothing - @okkimberley on Instagram

OOOUUU - @dannijuhl on Instagram
I miss Pride. I miss performing on stage. I miss screaming for my friends while they perform on stage. I miss getting sweaty in a warehouse with a mass of beautiful queers. I miss my community. Right now is hard- but LOOK at all these BEAUTIFUL queers I have the privilege to know. I miss you all. @king_fisher_drag @emflemmefatale @gender.spice @hellofukumoto @rose.butch @caillou.sexy.ass.cousin @homo.hardware @hotmale.dotcom @_satanix @bo.dyp @theponyest @doenjaoogjes also not pictured everyone's best drag aunt @unicornriverchild - @milygrams on Instagram
i didn't even get to see the bean - @_scoottheboot_ on Instagram

My first drag show! Meet @earlgaye. #wellingtondragkings 📷@mouldyjuice - @earlgaye on Instagram

I love Marseille (I used to live there 10y ago) because you need to deal with shitloads of contradictions (ugly/beautiful, relaxed/frantic, and so on...), it feels like life... photo @kariclarine - @clementinemarch on Instagram

We made Flowertown t-shirts featuring our towns #1 flower 🌸 Florida Rights Restoration Coalition is a grassroots, membership organization working to restore the voting rights of over 700,000 Returning Citizens (Formerly Convicted Persons) with felony convictions in the state of Florida who are currently unable to register due to outstanding court fees / financial portions of their sentences. The voter registration deadline in Florida is October 5th (so ASAP !!). All proceeds will be donated to FRRC 🌸 - @tonytonijay on Instagram

¡Oye! Guess what?! We're going to go ahead and make tonight's Second Chance Quince FREE to get in! So bring all your friends, tios, tias, even la comadre! If you already purchased a ticket, no worries. We'll either issue a refund or extra drink tickets at the door! We will have a cash and card bar. There's no ATM so come ready. SPREAD THE WORD! We'll see you tonight! - @laqaustin on Instagram
Capítulo seis ᴍᴜᴅᴀɴᴢᴀs ᴘᴀʀɪsɪɴᴀs 🧳 . Una de las cosas más difíciles de vivir en Paris fue, para nosotros,conseguir alojamiento! En el tiempo que estuvimos en la ciudad nos mudamos 5 veces!!! El encargado principal de todo eso siempre fue fitti porque yo trabajaba por la mañana y el se tenía que ir con todo el equipaje en el metro para así llegar a la nueva casa! . Pasamos situaciones de bastante estrés buscando casa! Pero llego el día que finalmente encontramos nuestro hogar y pudimos estar allí bastante tiempo! En las historias vamos a darle más detalles de nuestra hazaña. . Tuvimos la suerte de vivir en uno de nuestros barrios preferidos de Paris: Montmartre 🥰 . #grupoargxarg #mudanza #paris #casa #hogar #montmartre #distrito18 #francia🇫🇷 #mudanzas #metro #valijas #estres #busqueda - @sueltos_de_equipaje on Instagram

I'm Harry Styles 😅 - @ericbelladonna on Instagram

mañana a las 00:00 MODO AVIÓN con @cariniopop videaco de @jeanlafleurr y su team increíble 💖 temón producido por @hartosopash el mejor 🥺 ATENTXS TODXS - @natalialacunza on Instagram
🐸😵 - @t0s_k4 on Instagram

dear fans, we recorded 4 songs last night 😁❤️ - @trapfone4ever on Instagram

you guys ever talk on the phone with one of your brothers and your dad in the same day and the separate conversations make you v emotional for different reasons and all the sudden you're done just sitting in the post-conversation thought and you're like wow how powerful is it that both these humans have had such a tremendous effect on me and wow how lucky am i that i get to communicate with them and wow the things that make these people individuals makes me reflect on what makes me an individual and part of that is that i'm never not thinking about a lot of things at once and maybe i could appreciate that more about myself and also appreciate the wonderful amazing people i have in my life and whoa gratitude is moving - @sandyzip on Instagram

- @jamesesdaile on Instagram

(Instrumental) - @zwalshphotography on Instagram

Paquita dice que si la vida te da limones, te pongas un Larios. - @paquitasalasps on Instagram

WE ARE LIVE 🔗💥 @aspfair til 19 🐍🐍 link in biiooo @ozziline @brennahorrox - @bodyodorstudios on Instagram

Com a mana Alice Azevedo em gravações para um filme a lançar dia 28, chamado Tágides, exemplares, no âmbito do projeto ESSENCIAIS. Esta obra foi escrita por nós, produzida em conjunto com o TBA e realizada com o apoio maravilhoso e imprescindível da @margarida.botelho e da @crishaylinn 💖 - @fadobicha on Instagram

✨✨✨ catchin your frecuencia - @veganflexxzone on Instagram
Aca metiendole a todas las teclas, sembrando notas me tengo. Este comienzo de año estoy cerrando cosas pendientes🎠 - @so.mirandamusica on Instagram

give me one good honest kiss and ill be alright - @guadadagua on Instagram
Day 3 @printedmatter_artbookfairs | We have the new Fake New Yorker and #pigeon screenprints . . . . #sybilpress #laartbookfair #printedmatter #la #losangeles #fakenewyorker #prints #baltimore #bmore #sanantonio #satx #tx - @sybilpress on Instagram

I got a drawing by Viv in the mail It made my day I asked her for permission to get it tattooed she said yes My friend @echalbaud tattooed it on my skin now it's better because 3 friends are involved ( including @beastinshow thank you for the letter and giving birth to such an amazing kid 💕) - @andrea.algaro.reset on Instagram

omg die Wand hat mir so Lizzie McGuire vibes gegeben - @konsicantstop on Instagram

i've been pretty silent over here and will remain pretty silent beyond anything that isn't movement related. . that being said, today is #internationalnonbinaryday, so i felt the need to post. it's been a super long road to come to terms with myself. (if you've been friends with me the past few years, you know) validation fueled me. i spent majority of my life forcing myself and swallowing my own identity in fear folks would not like me. and thanks to the support from my spectacular friends, my loving partner, and a fantastic therapist - i'm finally at a place where i feel genuine comfort and home in my body. i feel like myself and other people's perception of that is not my business. . olive/ollie they/them 🌸 - @oliveeloise on Instagram
Mace and I celebrated our anniversary tonight and after several heartfelt conversations over a period of a few days, and me being so nervous I spilled water all over their lap, we decided to say YES to a lifetime of love. We're engaged!! I get to date this dream boat forever! #theysaidyes - @cloverrofficial on Instagram

[ Rejoignez léquipe ! ] . Le #festivaldemarseille recherche un.e super chargé.e dadministration et gestion comptable pour compléter son équipe . CDD en temps complet à pourvoir le 19 octobre. Rendez-vous sur notre site pour découvrir la fiche de poste. . Vite, la fin des candidatures est le 4 octobre ⚡ . 📸 Pierre Gondard - @festivaldemarseille on Instagram

🤷🏻‍♂️ - @mcaleavey on Instagram

Hey! Me, all my stripes 🦓🦓 ... and some jewelry #weekend #stripes #pink #glasses #myjewelry - @jana_miklosova on Instagram

This is a preview of my coffee table book titled Accidental Shaving Selfies. - @joeybragg on Instagram

Spent today snacking and reading on rocks overlooking the Big River with a person I love. Third person to comment on this v queer porch selfie: I will buy and ship you Ibram X. Kendi's "How to be an Antiracist," in honor of his Leo bdayyyy. - @ohnounooneoh on Instagram

Serious moments ! - @ravenhbbx on Instagram

Big things in the works ! October is gonna b fun :) oh yeah and I can't cartwheel 😂 - @romanceplanet on Instagram
Le vrai visage de la maturité - @alicebocq on Instagram
fast och alla är på kräftskiva, it is what it is 🦞🤷🏽 - @johanulfsparre on Instagram
POV: we wake up in an alternate reality where the government took COVID and climate change seriously or ever cared about protecting human life over profits at all. Don't mind the psychiatric medication in the background. - @malblum on Instagram

🌊 - @canelonely on Instagram

Mars 2020, Paris. . . . #ThePartyDiary #Analog #film #35mm #filmphotography #kodak #ishootfilm #filmisnotdead #pointandshoot #pfw20 #paris #fashion #party #pigalle #techno #club #love #afterparty #dance #model #portrait #photooftheday #instaphoto #thomassmith - @the_party_diary on Instagram

Oh the things we do in the name of art... thanks to @jack.christoph for his creative direction and patience with my utter silliness ✨🔥👯‍♂️ Tune into @kellyfornianz Future Nostalgia digital drag show on Sunday 30th of August to see the absolute chaos we have created. Link in bio. You may or may not regret it 🥵😘 #drag #dragking #nzdrag #wellingtondrag #babydragking #queerperformance #dragperformers #dragkingmakeup - @mrdavidblowie on Instagram

A couple months ago we made a thing at a place. Big thanks to @mamahotdog for taking our picture. There's more coming. - @pxssy_gillette on Instagram

I am pretty good at it - @alessandrofran on Instagram

Happy trans pride ❤❤❤ you will never keep us down 💋 - @yourlucky_star on Instagram

Me and ma boo hiking to Wineglass Bay in Freycinet, Tasmania 18,000 steps . 6kms . Mission Complete 🤙😈❤🌼🌱💪 @ilyadeeee . . . #coupleretreat #loveofmylife #hiking #tasmania #roadtrip #birthdaycelebrations #whatatrip #travelbuddies #love - @lunarmusicofficial on Instagram
If not now when? This was my first time doing a bunch of stuff (wearring dress, makeup, modeling, being in super big magazine) love exploring and I am excited that this is just the beginning of @xryouth.nyc (even though there were a few models there were soo many people who put A LOT of time and energy into this!) - @va1ejandro on Instagram
Gracias @exosound por mimarnos tanto , nos divertimos muchísimo tocando con @mecacherock en la edición especial del mes de la niñez en @festikidsencasa Sonamos bárbaro y nos sentimos muy cómodas , gracias por la buena onda 😎😎😎 Un espacio divino Gracias @elmulti.eventos #rockinfantil #mesdelaniñez #festikidsencasa #festikids @audiotechnicaar - @lastateti on Instagram

Introducing a few new things: this week's beer specials, our new added outdoor seating + sweater vests !! The new space is just across the way + this week's specials are the sweet @northernmonk patrons project collab w @leimai_lemaow / @garypowerproductions the Rainbow Astro Belt Sour 6.5% IPA; @marblebrewers 'ALF' hazy pale 5.4%, the original @galipettecidre organic 4% cider + @tailgatebrewery's 5.8% peanut butter milk stout mmmmm - @wildernessrecs on Instagram

Buñuelo, bucanera, burocracia, bulto, burguesía, burla, buscadora, bulla, bucle, butifarra, bulbo, bueno bueno bueno (pero qué tenemos aqui), buitre, burbuja, bucear, bucofaríngeo, bucólico. Sigue tú. - @bu.paula.bu on Instagram

- @_renatabade_ on Instagram

- @misscandytwist on Instagram

we love sweater weather! - @cristian_marqueezy on Instagram

superstar and croc lady - @boyish on Instagram

Desfile Afeto⁣⁣⁣ ⁣ Make: @rudsonmotta⁣⁣⁣ ⁣⁣⁣ ⁣ Foto: @vailvcas⁣⁣⁣ ⁣⁣⁣ Afeto é troca ⁣⁣⁣ Carinho em tempo... presente ⁣⁣⁣ Ainda que não palpável ⁣⁣⁣ Afável delícia de ser em conjunto ⁣⁣⁣ Fomos privados de olhares longos ⁣⁣⁣ Jantares e trocas verdadeiras por séculos ⁣⁣⁣ Tentaram trancar nossos corações e jogar a chave fora ⁣⁣⁣ Para que morressemos secos ⁣⁣⁣ Não puderam cortar a árvore velha ⁣⁣⁣ Esquecendo que revolução é pular janelas apesar do trauma somos reforma ⁣⁣⁣ Raízes muito bem plantadas outrora⁣⁣⁣ Resistem por milênios ⁣⁣⁣ Fomos privados do toque ⁣⁣⁣ Do tupi : cafuné ⁣⁣⁣ Do fazer amor olhando nos olhos ⁣⁣⁣ Vivemos no tempo do medo ⁣⁣⁣ Se perderam entre trilhas e nesses poços profundos de Iris arredondas alguns aventureiros ⁣⁣⁣ Mas foram os que não chegaram ao final que voltaram pra contar a história ⁣⁣⁣ Das dificuldades e dos anseios irrealizáveis ⁣⁣⁣ Não se apercebendo da viagem ⁣⁣⁣ Nem de que o afeto é caminho sem volta⁣⁣⁣ ⁣⁣⁣ Trança dor para domar o caos ⁣⁣⁣ Faz do peito casa e travesseiro ⁣⁣⁣ Em um Tum tum tum tum tum tum que silencia cada ruído lá fora⁣⁣⁣ ⁣⁣⁣ Afeto é aqui e agora⁣⁣⁣ ⁣⁣⁣ Leite de mãe como tear pra armadura, guerra silenciosa,⁣⁣⁣ travada com a vida desde o início,⁣⁣⁣ se vence no sussurro ⁣⁣⁣ O abraço apertado, ⁣⁣⁣ A lágrima que é seca dos olhos,⁣⁣⁣ É o poder de duas vaginas que se encontram⁣⁣⁣ ⁣⁣⁣ Afeto é o toque despretensioso no braço seguido de um sorriso repleto de calor ⁣⁣⁣ São homens se beijando no rosto... e onde for ⁣⁣⁣ É o gargalhar de crianças ⁣⁣⁣ A chuva caindo no corpo por gosto ⁣⁣⁣ em meio a risadas , danças, quedas e carros desavisados ⁣⁣⁣ É aquela comida quentinha preparada depois do trabalho ⁣⁣⁣ Por você ou não⁣⁣⁣ Alimento é carinho no estômago ⁣⁣⁣ A marmita pra quem vive em meio aos escombros ⁣⁣⁣ Afeto é dentro ⁣⁣⁣ É fora ⁣⁣⁣ É dentro ⁣⁣⁣ É carinho na nuca ⁣⁣⁣ No pé ⁣⁣⁣ Enroscar das mãos ⁣⁣⁣ É dialeto ⁣⁣⁣ A confiança no toque⁣⁣⁣ ⁣⁣⁣ Afeto também é se sentir incrivel em uma quinta a tarde ⁣⁣⁣ São as palavras que aquecem o coração⁣⁣⁣ São os pés em contato com a terra ⁣⁣⁣ Afeto gera vida em todos os sentidos ⁣⁣⁣ - @lojaafeto_ on Instagram

#pride - @_cidocido on Instagram

consecutive and overlapping global crises ~~ keep transforming, systemically and personally. much love to all 🖤 Black Lives Matter, end the fascist police state. - @rivernavaille on Instagram

Mama me decia ya disponible link in bio Shot by @raven.av Artist @veerre.bnh St&art @ludmilatodoro Clothes @thevoxofficial @cosmic.company13 @brontearg Prod. @tinchobenitex - - - - #trap #filmaker #adobepremiere #aftereffects #argentina #buenosaires #sonya6500 #colorgrading #vx #musica #trapargentino #video #videoclip - @raven.av on Instagram

𝓐 𝓫𝓻𝓲𝓮𝓯 𝓬𝓪𝓽𝓪𝓵𝓸𝓰𝓾𝓮 𝓸𝓯 𝓯𝓲𝓵𝓶𝓼 𝓽𝓱𝓪𝓽 𝓱𝓪𝓿𝓮 𝓫𝓮𝓮𝓷 𝓶𝓸𝓼𝓽 𝓲𝓷𝓯𝓵𝓾𝓮𝓷𝓽𝓲𝓪𝓵 𝓲𝓷 𝓶𝔂 𝔀𝓸𝓻𝓴🖤 - @monsieursadowski on Instagram
Stay Safe ⛑️ - @u.r.a.m.i on Instagram

Encara que no ho sembli, aquestes som nosaltres fent classe. @eltimbalbcn A seguir fent teatre!🕸️🕶️🔥 - @biombos_teatre on Instagram

🎥 1 DÍA! Mañana a las 20hs estrenamos el videoclip de Adiós Viejas Máscaras🎥 #techno #musica #pop #bjork #aphextwin #cine #filmphotography #filmakers #laplata #laplataciudadcultural #music - @piscisvicius on Instagram

- @labaisdama on Instagram

Virgem + Peixes ❤️♍❤️♓❤️ #opostoscomplementares #casallindo #fotodecasal #virginiana #pisciano #boanoite - @mundodadandara on Instagram

Finding new paths and sorting out my feels in this gorgeous choker by the very talented @alysia.myette !!! It's the perfect combination of glitter and metal! Go check out her beautiful work and give her a follow!!! . . And huuuuge thanks to my love @jamesjonesdoeshair for this sweet chop! I just adore my mop! . . #drag #queerart #yyjdrag #yyjart #localdrag #choker #fashion #canadiandrag #dragqueen #funk - @infinite_cats on Instagram
Don't mind the stache, it's for a surprise coming soon. Stay tuned folks... - @hanz.solo on Instagram

El Museo de Bellas Artes fue el escenario ideal para la inauguración del Festival "Caracas Baila Caribe 2020". 💃 . Este miércoles 16 de septiembre, en horas de la tarde, el productor general del evento, Reinaldo Mijares, dio inicio al encuentro artístico con una pieza de danza contemporánea, cargo de la bailarina Alexandra Martínez. . El Festival "Caracas Baila Caribe 2020" este año le rinde homenaje al maestro de maestros de la danza contemporánea venezolana, José "Negro" Ledezma, a quien la alcaldesa del Municipio Bolivariano Libertador, Érika Farías, acompañada del ministro del Poder Popular para la Cultura, Ernesto Villegas; de Anaísa Castillo, presidenta del Instituto de las Artes Escénicas y Musicales (IAEM) y demás autoridades presentes, le entregaron un reconocimiento, expresaron su respeto y extendieron sus felicitaciones a todos los involucrados en el evento. ❤️ - @minculturave on Instagram
New Pelada photoshoot / interview / feature in Ukraine's @tight_magazine. This conversation was mostly conducted last October, the photos are from Berlin the weekend of our Berghain debut although we actually took them at Tresor after sneaking in through an open 🚪 one afternoon with photographer @lizakin link in bio - @tobias_rochman on Instagram

a faux gâteau et amour - @purplepissenlit on Instagram

📸 Happy to shoot lovely friends @drihiev • • • Their debut album release party is on May 24th at @palominosmokehouse • • • - @m.grondin.photo on Instagram

Querido Instagram, más likes y menos bullying 👉👈 . . #GLITTERMASK by @pansymag with @eduardojairycovich . . 3D Design x @femininfilms Location x @eklektikosroom Styling x @eduardojairycovich Gloves and purse x @404studio.es Earrings x @_devaya . . . . . . #music #singer #cover #fashion #fashioneditorial #makeup #gay #lgtb #queer #gayboy #hairychest #drag #scruff #dragqueen #gaytwink - @mario.summers on Instagram

you might remember us from past Instagram posts - well these hot and dangerous fools have started a theatre company!! Go follow it!! Go support it!! PLEASE VALIDATE US @frenetictheatre - @brooke.simmonds on Instagram

🎥 CAMERA 🎥 - @nixopia on Instagram
Ya salioooo brujeria bandaaaaa, link en mi biooo 🧛🏻‍♀️ Muchas gracias al @german.gf @ronchasss @nana.bersa @thegr8kevink @elandrewww Y pues asi alch los amoooooo 🥺🥰 Estamos estrenando canaaaaal skrrrr Ppvt Fuimos punks PF Un besote - @blnko.mp3 on Instagram
I don't got time for the extra Ima rock this Doo-Bee an keep it Movin 💁🏾‍♀️ - @neicybaby on Instagram

we felt RLY cool in these outfits HUGE thanks to our dear friend Abbi Tetreault for doing our looks and makeup for the Imagination video shoot!! 🌻 announcement coming this week!! 🍳🍳🍳 . . . . . . . #lomelette #yycmusic #yycevents #yycnow #yycscene #yycbuzz #yyc #calgary #indierock #artrock #progrock #music #musician #band #livemusic #calgarymusic #curiositycalgary #albertamusic #canadianmusic #canadianartist #peace #love #localmusic #localart #art - @l.omelette on Instagram

Waiting 2020 like .. 🗽 📷by @lalievergne - @munenotmoon on Instagram

Check out Lina's new work station her and her partner Conner made! She's making some magical stuff! Follow @greenwitchshit 🌱 #greenthumb #greenhouse #witchywoman #naturalwellness - @melonsalon on Instagram
Take *THAT* 20s! Im getting older and it doesnt suck! Im thrilled to be here, actually. 💁 I do not feel 30, but I also dont feel any other age... Im just feeling incredibly me in my own skin. Finding acceptance this year has brought me so much gratitude, and vice versa. 🙏 Thank you to all you incredible friends who showed me love yesterday, and especially on the not-birthday days. 🥰 ✨ Thank you mom, for (my whole existence and) handing me down this dress so I can exercise some Filipino pride. ✨ I remember a time when I would shy away from letting anyone know its my birthday, while secretly wishing so hard for attention. My thinking was that if others didnt give attention without me asking, I wasnt being a good enough person in my life to deserve it. It was always on me, and I needed to work harder or if I didnt want to, disappear entirely. Im finally at a point in life where I am seeing and changing the narratives Ive agreed to, in order to forgive and comfort those inevitable parts of me Ive tried to discard. I truly believe that whatever you want in life is available to you, all you gotta do is ask. Ask your network and ask yourself. Theres so much more I would love to say about that, but Ill trust that the simple thought hits home in a different way for you than I could impart. Thank you thank you thank you for sharing your love with me. Loving freely inspires only more love! Just step back and make sure to fill own cup first. 📸 by my sexy Panda for life @priscillacr14 - @hellocamia on Instagram

primeira cabecinha do meu colar de Kali hihihi - @lauramayumi on Instagram

The rhythm section having a quick chat about the importance of white claw and slammin' hoe-ism. - @itstailee on Instagram

🔥 A F T E R P A R T Y 🔥 . . . . #mhercksworld #mherckdelacruz #mhercksfuckinworld #artizians #model #fashion #beauty #raw #sexy #edgy #fun #style #losangeles #newyork #london #body #creative #fun #crazy #friend #art #love #equality #roof #naked #merch - @mherckdelacruz on Instagram

Very happy @thisisransomnote world premiered my contribution to beautiful comp LP Modern Intimacy vol 1 curated by @__carista on @united.identities - "Dribble" is now available on Spotify (lol !) and for sale on unitedidentities.bandcamp.com 🤗 - @marylakeworld on Instagram
BRESH X @fiestabresh 🌸 se hizo historia. - @juan.frran on Instagram

Out of everything Ive lost, I miss my mind the most! - Ozzy Osbourne Photographer: @berryface - @connorxjerome on Instagram

Hi my name is Joey and this is how I feel about the patriarchy. 👆 ✨Thank you for 1000 follows!✨ It's so nice to meet you. Here's a little about me anyway. I am a full-time artist based in New Orleans, LA, and a chunk of my heart is in Philly too. (My other work is @usandweart) I use she/her + they pronouns. Fun fact: the last thing I did out in the world before my pandemic-induced isolation was the Working Women's March here in New Orleans ✊ The first portrait I did for this project: Shirley Chisholm 😍 The most badass thing I've done: probably bicycling across North America, in 2013, but I hope my answer keeps changing 😎 Thank you for following, and stay badass! p.s. These photos were taken by my good friend and one of my favorite male feminists @nunnink #thankyou #hello #womenartists #neworleansartist #fuckthepatriarchy #supportwomeninbusiness #shopsmall #artistfeature #smashthepatriarchy #womenwhodraw #nastywomen #badasswomenproject - @thebadasswomen on Instagram

stay at home 🥊 🏡 - @cramps_killthevibe on Instagram

⚡️TOMORROW (9/27) ⚡️at Tompkins Sq! ⚡️ 1-7 pm (pray the 👮🏻 don't kick us out)! ⚡️Full band + surprise guests! ⚡️ YES YES YES!!!! ⚡️🌸⚡️🌺⚡️🌸 📸 @cafitch #pinclouds #inthestreet #busker #busking #nyc #alphabetcity #eastvillage #livemusic #covidmusic #autumninnewyork #itsgoodtoliveitagain - @pinclouds on Instagram

When prepping for top surgery I spent hours and hours looking at other folx results online, trying to imagine the infinite possibilities that I could wake up with post surgery. Looking at pics of post-op transmasc babes with six packs and flat hips that flood the hashtags wasn't very helpful for me. It began creating a narrative in my mind that I needed to attain a certain body before getting surgery, and had me feeling unsure of whether I'd ever even want to take off my shirt if I didn't. It felt important to me to spend a lot of time with my body before surgery. Through that time loving on myself, I realized that I needed to let surgery meet my body where it was. These unrealistic expectations I was setting were going against everything I had worked toward improving in my relationship with my body over the years. I realized how unfair I was being to myself and that I didn't actually have the desire to change my body in that way- and that was okay! Through patience and kindness to myself I was able to stop the endless comparisons and scrolling through the top surgery hashtags and got excited about MY body and MY results. Now, my post-op body is all up in those hashtags as well, taking up the space my belly and I deserve. Each time I go to post, I get that voice in the back of my brain telling me I'm a little less desirable because there's a little bit more of me to love. So I'm challenging myself to see my body as worthy of taking up that same space, even though I see so little of myself reflected in transmasc representation. Each of these pics feels like I'm pushing back against those insecurities and the outrageous standards of beauty set for trans folx. My trans is beautiful!! All my trans & enby babes with bellies, I see you and I love all of you 💗 #topsurgery #transmasc #nonbinary #nonbinarytopsurgery #trans #drgarramone - @saaaavv on Instagram
Fasciné Photographvic #pen #ombr #nightphotography - @fatraspaul on Instagram
when u and ur boo show up to the function with different understandings of the dress code but it's ok because the only thing that matters is to #defundthepolice - @lunagetsdressed on Instagram
An extra big HB in these trying times to our very own Erik S!!!! Bass whiz, producer and mixer extraordinaire, entrepreneur, son, brother, mum (to 23 beautiful plant babies), chef, sous-chef, Masterchef, story-teller, great kisser and the only one we know who has clocked Super Meat Boy 100%. We love you forever Erik! Zoom him before midnight for good luck and infinite album mixes - @hobsonsbaycoastguard on Instagram

Me arregle, ubiqué la cámara, practiqué el discurso, grabé el pitch de un largo que estoy escribiendo; me gustó, pedí opiniones y ahí sí, me dijeron que ya no había más cupo para mandar el proyecto 🤡 🤡 Dejo un frame del vídeo acá así por lo menos sirvió de algo. - @flortundis on Instagram
Come (virtually) sit at my table at @bartschland's On Top!! *Bottle service not included* - @jeffrescott on Instagram

LATELY - i'm in love! been writing a lot of songs about it! wearing a lot of green bc it's my fav color! seeing a lot of nature! spending quality time with fam & friends bc life is too short and social media is only temporary! i promise i haven't forgotten about you all, just trying to be extra present with the world. i love you! what have you been up to lately?✨✨✨ - @heyloveyoulater on Instagram
my body is my journal, and my tattoos are my story 3 - @alexloveless69 on Instagram

this one's for the kids 💙💚💗 - @fmnieves13 on Instagram
🧜🏼‍♀️🧜🏼‍♂️ - @ossimo__ro on Instagram

💙 - @marionhillvisuals on Instagram
Esta vez no lo deje niun rastro de evidencia a mi amá d q agarré sus cosas - @deme_kuku on Instagram

Italy 🇮🇹 with @jacquemus and healed ones by @maison_hefner @yacinton_tattoos @animauxsauvages.tattoo @shalvanikvashvili @yardenman_tattoos #jacquemus - @dariojdamme on Instagram
Appropriated one of my moms 70s-cocktail-party-in-Bangkok thai silk custom jumpsuits! Guess we were the same size... - @b.lin.yeo on Instagram
Did you come to the Cruel Summer dance party? Tag yourselves in the comments! Thank you!!! Everyone who came out to this years Cruel Summer dance party at @bellhouseny, we appreciate you! You were a ridiculously fun crowd!! More amazing photos from @tuckerwmitchellphoto to come... . . . @theskint @secretformulany @figgsrock @stephenpitalo . . #80s #90s #00s #dance #brooklyn #cruelsummer #theengagements #sweat #dancelikenooneswatching #style #friends #fridayiminlove - @the.engagements on Instagram

The best of times with the best of buds 🤪EDC🎉 Every Day Cold! - @saintmitan on Instagram
I met this goon a year ago today at @midsummafestival. I had more hair then. @thetheythem had less. #midsumma #pride #queer - @thebrewkidontheblock on Instagram
Summer is almost gone but you didn't show up!! 📸 Nasa Hadizadeh - @soul.fiinger on Instagram

✨ anjo trans alien intergaláctico ✨ arrasta pro lado pra ver detalhes e outras combinações de cores disponíveis para tatuar 💕 • • • agenda aberta! bora tatuar . . . . #transboy #ftm #trans #angel #angeltattoo #anjo #ipad #ipadpro #engel #tattoodesign #nonbinaryartist #nombinary #queerart #queer #qttr #digitalillustration #digitalart #digitaldrawing #design #drawing #illustration #transpride #transrights #transrepresentation - @anoxic.cosmonaut on Instagram

Cry me a river (Ill teach you how to build a boat)🛶 . ft. Hoes - @lachlan_timblick on Instagram

🙂 - @krislavin on Instagram

Remake/Remodel. Thinking live @thebroadwaynyc and @the_dance_nyc missing the mess of it all! Heading out of town with an idea in mind... - @_promiseland_ on Instagram

#Editorial @analcancer2009 🌪 - @juanlegua on Instagram
One of the recent success stories to come out of Inside Out's LGBTQ Finance Forum (2017) and Telefilm's Talent to Watch program (2018), Jump, Darling is an offbeat family drama set in the heart of Eastern Ontario. When rookie drag queen Russell, a.k.a. Fishy Falters (Thomas Duplessie), escapes to Prince Edward County to fulfill his wine country fantasy, he reunites with his ailing grandmother Margaret (Oscar and Emmy-winning actress Cloris Leachman) to discover that he isn't the only one dealing with drama. Margaret is determined to avoid the local nursing home, but Russell knows she won't be able to take care of herself anymore. Torn between his career aspirations and helping his family, Russell is given the chance to decide what really matters the most. Featuring, among others, legendary Toronto drag queens Tynomi Banks, Miss Fiercalicious, and Fay Slift, Jump, Darling blends comedy and drama as seen from the colourful viewpoint of a newcomer to the world of drag. #drag #lgbtq #telefilm #toronto #film #queerfilm - @jessegriffithscasting on Instagram

pure fucking glory with @thesmilingeyes_ come see us at the Howlin Wolf this Friday for the WTUL showcase 👀🤩👀 - @aneurysmturkey on Instagram
imagine justin vernon singing "feeling whitney" by post malone... - @heyglorydaze on Instagram

El día de ayer fue un día importantísimo en mi vida. Tras muchos años, finalmente habiendo sentido la confianza y la valentía, con el apoyo de personas que adoro, amigues, compañeres, me armé de valor y logré hacer mi cambio registral, tanto de nombre como de género. En un mes más debiera tener en mi poder el carnet de identidad con el nombre Maximiliano Pilar Naturali Contreras. Gracias @jotyta y @jotapecanales por ser mis testigos, y a @musa_de_lirio por simplemente estar y ser tú misma, y apoyarme en este viaje... y también por el apañe a @fernandoramirezfoto.cl , quien se ha hecho presente en momentos tan tremendos como éste: eres el mejor. Ya espero celebrar con todo, e iniciar la siguiente fase. #transman #queer #nobinarie #leydeidentidaddegenero #cambioregistral #amor #amistad - @ethan_sword on Instagram
we're like two kids in a trench coat trying to sneak into a movie, classic + meant 2 be! i love you ♡ happy one year :o) - @chloeabler on Instagram
- @sebshirts on Instagram

NOVEDARKSSSSSSSSS Backstage de BUBUBÜ que ya casi llega casi casi @____ma.ria @matiguait @chainatahun @aquaman_de_pecera @alex.dimarzo 📸 @_cecib_ - @ddddanzi on Instagram
La Fiera y la Presa - @bby_myside on Instagram

30 anos de novo☀️ #itprin #princezando #niverdoprin #soublogueirademoda #niverdeblogueira - @carolcaixeta on Instagram
you registered to vote yet? we are. - @bex_tk on Instagram

Biden|Harris 2020 💋 - @nathankpearson on Instagram
Filmed a video for my new single this weekend!!! All of the fashion will be served to you by independent queer labels and designers. Tigers are my favorite animal🐯 • • • Clothing by @lockwood51la Boots by @demonia.shoes Props by @rosalindhussell Makeup by @womak • • • #lockwood51la #lockwood51 #queerfashion #fashion #independentartist #calebdecasper #music #musicvideo #queermusic #speedo - @calebdecasper on Instagram
Look do dia, calor 🥵 #melissastreetbaw #melissastreet #alg_brand #melissa #melissaoficial #melissandoporai #melissando #melissasquad #plasticlovers #sociadoclube #sociodoclube #melissasquad #plasticboys #homensdemelissa #melissas #melisseiradecarteirinha #amomelissa #melissaplasticlovers #ootd #ootdfashion #ootdstyle - @leodemelissa on Instagram
De quando a gente era feliz e sabia 💕💕💕💕💕💕💕 - @maavello on Instagram