I ❤️ Your Mom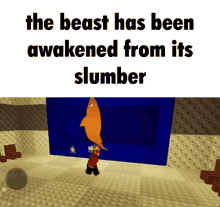 - Yay one less Toxic player

Oml

vlox burg codes!!!

- Babylon 5

Gon is being Sussyy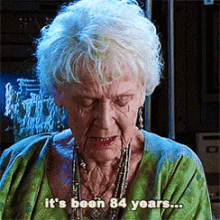 - My dead cat is more famous than me.

Pretty Little Liars: Original Sin s1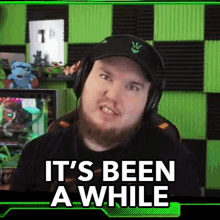 - Here is a pic of the troll in better quality since my last one was deleted for bad quality. I found the troll from last years frostnite event while playing today. Hes still here :)

Pong

Coffee Required - Premium Shirts, Unisex / Medium / Black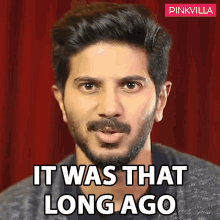 - Ett ypperligt svårt val

people these days

gang fr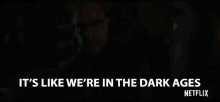 - Hope this Stan looks great in person!!
shabadabaduba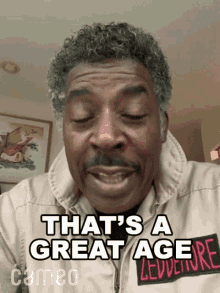 - Uhmm guys are you sure?

UwU

Fun icons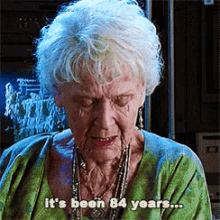 - Art by Aleah Chapin

Me
DORA!!!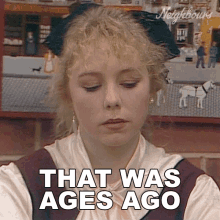 - I see alot of people struggling with explosive damage and explosive accolade. Here is a simple trick. Lake canoe has around 18 fireflys, thats 40 damage per body hit, around 10 damage burn, so say 50 a hit is 900 damage.

Swag

Wallpapers 33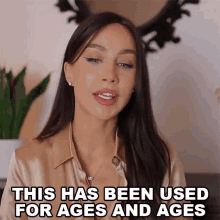 - Chests of Inscriptions/Insignia now stack

Keep slayy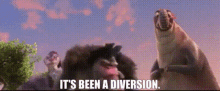 - My UI redesign - Quests section

Tristan Pravong

Flower Boy T on Twitter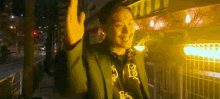 - This fella on Tinder


shabadabadoo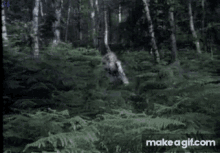 - Metal Gear Solid

Then And Now: What The Original Cast Of Baywatch Is Doing Today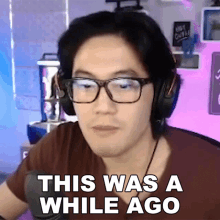 - Probably one of my favorite quotes in this game so far!

goku 🩸 on Twitter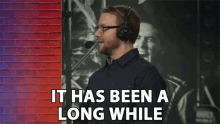 - im in this picture and i dont like it

the black phone bts 📞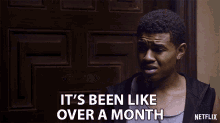 - Implement the ability to sort items by tradable


Tristan pravong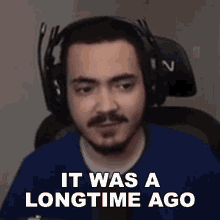 - Coffee Bug (concept by Greg Baldwin)

Wallpapers 33

I found this and I can't stop laughing 😂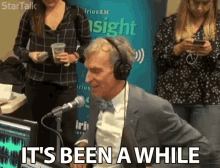 - oof!
Fuck you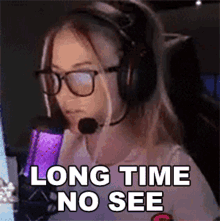 - I want to channel my inner 4 year old.
Tristan pravong
Bootiful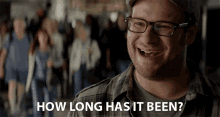 - The fact that Youtube no longer considers 720p as HD, when 720p IS HD.

no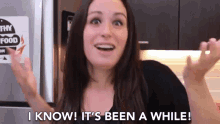 - Elders - Canada, UK, USA

★ tristan pravong
I love Carti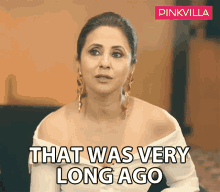 - Fate Twirl Two-Stone Ring - My best craft to date, the only 5x T1 ring with these mods in Blight.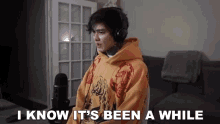 - Cursed_Job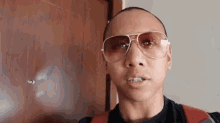 - New Fallen Love Ranger pack available in NZ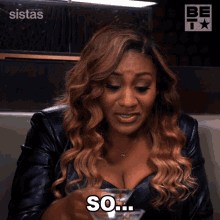 🤭🤭🤭🦈🦈🦈🌊🌊🌊#wotblitz #blitz #worldoftanksblitz #tanks #shark - @wotblitz_official on Instagram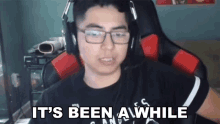 - Orb of Sorrow - stats in comments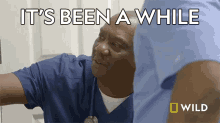 - I said the game was ok even though I have wasted 10 years of my life on it please laugh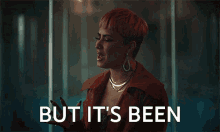 - Fun fact: the 3rd faucet of the 3 is rotated 180°!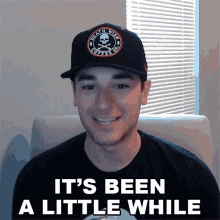 - yes, we are challenging you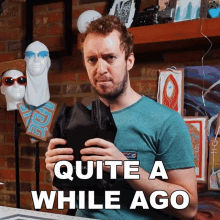 - I can see only darkness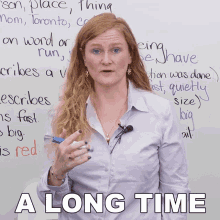 - me irl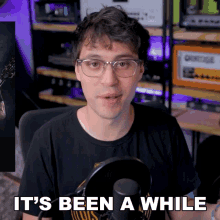 - Bomber COULD have tied T.T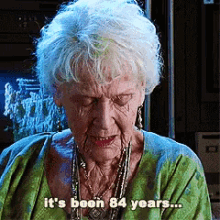 - Home from a Halloween party, horrrrnnnny! [M]28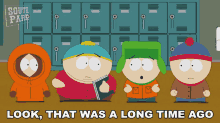 - r/im14andthisisdeep but this belongs here as well.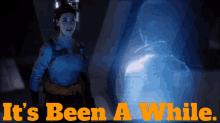 - Improving the look of Armadyl armour with the help of the community

- MOP timewalking in a nutshell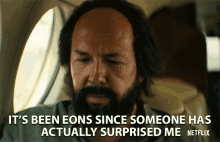 - Alice in wonderland flowers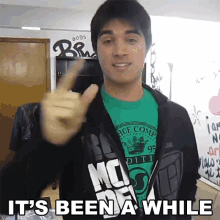 - /r/FortNiteBR posts these days...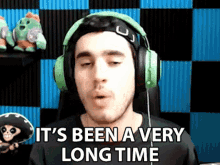 - It really do be like dat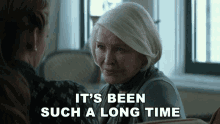 - These new Scream Fortress cosmetics do be lit tho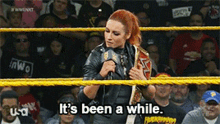 - Im scared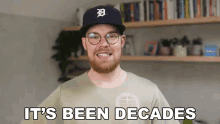 - Does anybody else remember this emote?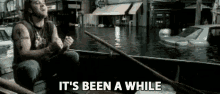 - Just a small meme from stw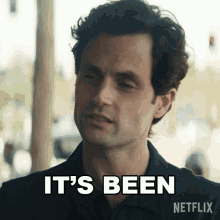 - People still playing dex stacking?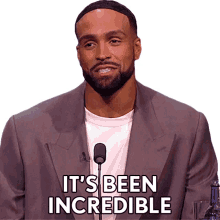 - Make it happen Ninja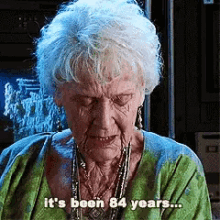 - I wish the Legacy of kain series would make a comeback, i love the games literacy and storytelling. This is a comparison between two healing items found in skyrim and blood omen, and their description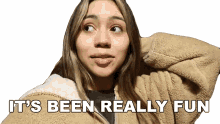 - 😯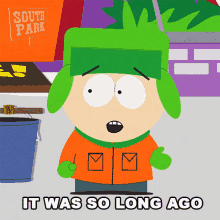 - They copy and pasted the Bomber design from Clash of Clans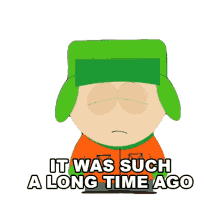 T-Rex - @jurassic.fanpage on Instagram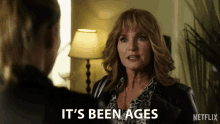 - [GOAL] I maxed my walls for townhall 11, and now I just got 10 levels between my queen and king, and 13 defenses left, 7 taking over a week, and only 1 thing left in lab. Yay max storages :)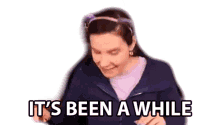 - I designed my own Level 4 EDrag... [MISC]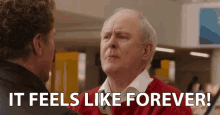 - Paint me like one of your French girls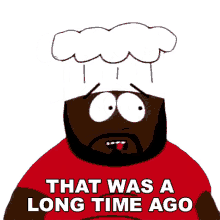 - If this gets 8192 points, I shall use my gauntlet to reduce the number of Thanos' in this picture by half.. yet again..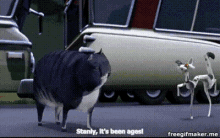 - [Misc] Im so close to th9 and I have a 7h shield so I wont get attacked until I spend what I need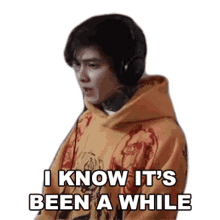 - [Repost] A look back to the prehistoric memes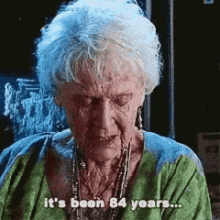 - Prayers up for Aqua who has been diagnosed with tendinitis
- Auntie

- Sam Elliott, by me

- hmmm
- Still a better re-colour due to some glitch than all the GREEN skins coming for every legend. (Pathfinder has two skins whose re colour is f=green :( ... )(P.S : I am the pathfinder)
- Pugged SotT last night and saw the best priest ever.

- Isnt this SAD after six years, 9 GPs and 9 EPs?

- My life in a nutshell [humor]

- My first time renaming something

- So a while ago we encountered this legend
- Sadface of Malygos-US summons Prince Thunderaan; December 31st, 2005
- When your dead wife calls you to comment on your friendship with your shared daughter
- Tough decision
- a very nice killcam
- Blursed_bros (credit to a friend of mine)

- Nobody except Roblox owns this hat...

- Heres a concept: Pets! They help you and your team to fight and collect!

- Old Lady drawing

- Say Michael Caine in a British accent
- Every game has a Tome hoarder

- We were on the verge of greatness. We were this close.
- My Magnum Opus: Which table would you sit at?

- 2020-2021 Content roadmap from Steam post

- Wish her guys! Its her birthday

- [HUMOUR] I guess he really didnt wanna fill the cc

- The RG/GG,RG,GG,GG,IG,GS,GY,GH deck.
- Emet-Selch is such a mood.

- Editing the cygor every year until Beastmen get their update year 2020
- First mission of the day, time to grind those ticke...

- Banner Icon/Emoticon Concept: Savour the W

- Amazon is being super hip on Twitter

- The Frost Giant!

- Youre old, but are u this old?
- None of my friends play, but I wanted to share my first ever self-linked 6L in 4 years!

- we have made the oreo
- Just $5! Daily posts✨FULL length vids✨1-1 chats✨Live streams✨Squirting, anal & role play! TOP 3%! SEE COMMENTS FOR LINK & REVIEWS!

- Suggestion: Jar of Spirits (Corporeal Beast display)
- Its not much, but heres a template for you hunters. Lol

- Whats the most insane scorecard youve seen? I saw one in the 70s range, but its been deleted.
- Gotta hunt em all

- Beautiful Old Faces
- Gnome Update #2 they are trying to get my sim fired now!!
- [IDEA] Petition to remodel max level elixir collector

- Finally 6Ld my Soul Mantle after 2k Fusing. First map testing it, better rolled 6L Soul Mantle drops. Goddamnit...

- You can help!!!

- Archaeology fragments

- 3d character
- Blursed_jesus

- SOMEBODY PLEASE TELL ME WHATS GOING ON!!!!!!!!!!

- With the next expansion being rumored to be set in Shadowmoon Valley I made i quick mockup for a Yrel as a new paladin skin

- Speaks for itself
- BfA Horde Bias Confirmed
- low effort, title something like uhhhhh guam boutta get blown up and uhhhhhhhhhh
- Im pretty sure tourists also need to follow the law!

- This supposed to be like that?

- Humble bee
- I...

- The new makeup definitely doesnt work with custom content skin.
- Concept of what i would like to see in the Fortnite map!

- stronk

- WHO LIVES IN A PINEAPPLE IN THE DEEPEST CORNERS OF HELL
- Ageless

- You can cut yourself on that chin!

- I got my first no damage win ! [Not sure if allowed, remove if not]
- 3.9.2 Coldboi is Let It GOOO

- Season 3 map leaked! (spolier warning)
- One of the best parts of it being near end of the season!

- Is it me, or are Legendary Vending Machines more common then the Common Vending Machines?
- That was fast
- Skinny dipping

- Its been 7 hours and my teammate still wont ready up
- Found an interesting Oracle pose for the Heroic Effigy...
Do you dare take the idol? #TempleRun #TempleRun2 #Idol #EnchantedPalace #LilyPad #Zen #Calm #Mindfullness #ImangiStudios #PlayMobile #PlayTempleRun #Gaming - @templerun on Instagram
- Worst thing Ive ever received in a Final Fantasy game

- People who thank the Gryphon Master

- 300 V-bucks for some makeup

- For real tho he is

- I hear t̻̬̪ea҉͍̺̻̟̟ͅp̢o̟̟̟̦͔tş̭͙̞̻͈̟̳ are I N N

- what really happened
- Five BBCs for every Piper Perri. Its not even fun at this point.

- Toilet roll hair?
- If you're in this group I want you to know you were great and thanks for the jumps and matching global emotes and a great game 😁❤️ -Chibi Medusa
- 😳

- I have brought peace, freedom, justice and security to my new Empire

- some pickaxes bypass heat detection

- Volvo, i dont think DK works this way.

- Found a wild Gek
- ...I didnt know aliens could get abducted by other aliens lmao

- new Malphite HUD
- The immortal face off

- The ultimate troll emote.

- Fragile but proud

- Dragon/Hybrid Egg back bling concept with multiple color styles!

- Thought I was gonna get a cool, standard shot of the 2019...found out I'm a hologram instead.

- [GOAL] my clan hit level 5 after 3 months!

- Mans fist is legendary

- Turn All the Backpacks Weve Had In the Game Into A Buyable Item

- i was hungry...

- When your warlock is militantly anti-capitalist.

- Hmmm
- Suggestion: Make damage dealt to zombies appear purple so we can tell when we are hitting a zombie vs a player
- When I went to go claim my PvP artifact skin reward, the Anduin had me present them to everyone in attendance... by making me automatically stand on top of Varians casket NOOOO IM SORRY KING

- The land is not right.

- Sims 4 Mods
- Using life Fruit in Nectar has the same effect. One day added per glass (Used 9 life fruit and 1 pomegranate)

- You can make Demonhunters look like off-brand Humans in PTR

- When you get a notification for someone elses comment, even though youre not subscribed to the thread

- Well, well, well. Ironic...
- me_irl
- Blursed_expectancy

- TFW Longboi is bored sitting at the mailbox all day
- poor adcs
- Hey Epic, whatever happened to skin specific emotes?

- Possessed vampires are so creepy!

- It's been an honor

- The huns have arrived in SA, and their prices are wild.
- Come visit there is lots of space

- Beauty

- I reached the ultimate number of blood points
- Forced diversity in 2008?!?!?! 2 out of the 8 characters are BLACK, Im LITERALLY shakin and cryin rn. How can a game so OLD fall to the SJWs, AAAAAAAAAAAAHHHHHHHHHH
- I made Season 4 map better

- A smoothie
- We will never know

- Ghoul Thread, Deadeye ascendency on boots

Foto em HD do nosso querido Ramón Valdés, o Seu Madruga, em um episodio de Chaves. 💚📷 __________________________________ #Chaves #Chapolin #RV #SeuMadruga #TinTan #ElRatonValdes #ElLocoValdes #DonRamon #RamonValdesCastillo #DonRamon #ChespiritoManíaco - @ramonvaldesreal on Instagram

- You said it

- ಠ_ಠ

- CombatEX is actually doing really well at WCG Canada.
- How the new pet couldve looked like. How about getting a little creative, Zenimax?
- When u just started playing and you need to get rich quick

- Theres only one thing to do after this
- Have you seen my Stormkit? I really cant leave without it!
- New Map is Live.. Water Level dropped 1 tile - New Changes!

- Westchester County
- Pokemon GOs Egg menu distance counter is inaccurate and rounds up for no reason.

- Steam achievements be like

- Animal crossing
- The wait times at my vet were so short a customer died while waiting...

- 😫

- Thumbs Up! Challenge Banner
- Started playing consistently earlier this year, and Ive finally peaked

- Squat Kick Thanos
- No no, Rubick. To be honest, i cant even tell the difference.

- [FOR HIRE] Looking a artist for your card game, cover or character design? Hit me up folks !

- When you're trying to take the blue flame to the Ancient Tech Lab and it starts to rain halfway there... gotta love it!!

- Leopold passive aggressively insulted me by looking at the trash can I had outside and saying whod customize a garbage can; found this today

- How do I describe this
- Literally Unplayable
- Weekly Challenge Maps 2#: Search Challenge 2: We Cannot Hold on the Arcade (More info in comments)

- me irl

- Looking for a planet to call home? Come check out r/NMS_HabitablePlanets ! We are a group dedicated to exploring the universe for the most perfect planets, that travelers can settle on. Every planet posted is available for rides. Most importantly - NO STORMS NO SENTINELS !
- The leader of Socialist Finland in Hoi4 Millennium Dawn

- Finally mastered the no-makeup makeup look. Right in time for Ramadan 😁

- Fun fact: The Penny skin is the only female skin that has its custom pose on the hero screen
- Hoarding universities like it aint nobodys business: +50 Learning just from being famous

- Fortnite is trying to copy PUBG once again... They really deserve to get sued...

- I have a fresh install of cities skylines with a map imported from an old computer. Why is new game and load game greyed out?

- Guys i found it

- Smh epic tsk tsk tsk

- Mfw pet battle
- [HUMOR] I have now become focused.
- The Greatest Crater Lake
- Settlers of Ceinov 4.4.0 Release

- It was like that...
- EZ For Eeyore

- As they say.. every little bit of gold counts.

- Blursed Profile

- Considering this was 2 years ago the release is just around the corner

- Grandmas, Emilyena, 2019

- Warframe on switch be like:

- Holy Paladins Have a Secret

- Mysteries of the Battlefront

- Team Ahri
- cursed_clash
- Kyle transformed into stretch armstrong

- it feels good to have all my dream items show up reminding me i have 4 robux

- Caught this first try with my harpoon gun!

- After whole 282h of gameplay... finally I have them all. No I didnt use the exploit for angler quest... I used mods that delete this ridiculous 24h timer on quest. Well Im leaving terraria until update will came out and Im counting on new achievements.

- What a year. 4 Cosmetic drops, 1 Name tag drop and to top it all, 1 Paint drop that i got yesterday
- Thank you Island Living for allowing these two to exist 🧜🏻‍♀️🧜🏿‍♀️

- Blursed Knights of the Round Table

- Illidan Stormrage (kinda)
- Blizzard for the love of god, please give mechagnomes some pants.

- Heres the part 2 of the leaked hero concepts.

- Paternity test time! Is the kid his?

- Joe has ligma.

- Look what hatched from the egg

- CBPFS analysis

- [CONCEPT] infinity gauntlet pickaxe

- feels bad man

- Top ten moments before disaster struck
- Thanks, I hate Juggernaut Unmasked

- Open crew can be a little stressful 😂
- Sweet Jesus I finally got them! Worth every penny 3

- Fortnite Map Split Into 5 Regions of Equal Population

- My nan is 80 this year. She didnt know what it meant.

- Brewmaster 7.23 buff prediction
- You sure about that?

- Eye of rend causing eye infection.

- oh god oh fuck

- Dont get fooled Exiles !

- Gotta love Ark Mobile

- arthur in the chelonian shirt was requested

- Halo 2 is out on PC now, in case you guys forgot. It still has the Breaking Benjamin, too!

- Tonight
- And true panic ensues...
- Hot Scoop
- any first person shooter: allows you to have the gun in the middle of the screen. Me:

- This game sucks lmao

- When you havent played Clash Royale for a month and see the new Executioner art...

- Smile

- Recreated some of the corrupted gems in Spore

- Basilisk Knights...

- [FOR HIRE] Character design, environments, art for card game, comic. Rates start from USD $ 40.

- The Best Lore In Dota 2 History
- *Anet adds a mount skin as an in-game reward* Us:
- Seems fair, dont you think so?

- A planet of L I E S

- A part of me will never grow up (Beyond the Beyond, PS1)

- You hate to see it -.-

- Best talent combo

- Blursed Gandalf

- Adventures in Animal Jam

- An abomination has been discovered

- So i finished my personal 50 lips challenge.

- When you throw up at school and you're waiting for your mom to pick you up

- I was leveling a new Death Knight for fun and noticed this interesting looking NPC. I honestly wish Blizz let us customize our Death Knights like this a little bit more.

- The definition of champagne taste on a beer budget... or no budget
- blursed_ chicken Battle Royale

- me irl

- It was that moment that Jess had a sinking feeling...

- When the enemy is diving me for the third time in 5 minutes.

- My eyes...hurt

- Capcom really had to let Magnamalo brutally murder poor Tobi-Kadachi in the Rise trailer and then give us this adorable Kadachi Scarf right after that!
- BP behind you!!!

- Love the new Draenei options, but I dont get Blizzards fascination with full beards without a mustache (Human, KulTiran) ... Its alpha and they probably intend to update some hair/beard styles, but theres no shame in posting feedback early!
- New custom awards added now!

- I put Nazeem through FaceApp and now I wont be able to sleep for a week.

- When you land your heir and he joins the faction for gavelkind

- I like making supernatural ladies 3/4

- Looks like I can turn the boot I got while fishing into a smoothie... but should I?

- what I want most in 7.23
- OH NO BEES!
- Not much mate, you?

- Me_irl