YO

Animated gif about gif in anime by seri on We Heart It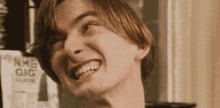 🍻🎸 Rock out to your favourite Aussie hits with us tomorrow night at @musicland_fawkner 🤘🏼 #ozrockexpress #aussie #music #ozrock #liveband #livemusic #coverband #thescreamingjets #inxs #icehouse #coldchisel #acdc #theangels #noiseworks #midnightoil #mondorock #hoodoogurus #choirboys #babyanimals #australiancrawl #chocolatestarfish #powderfinger #jet #dragon #supportlivemusic #guitar #drums #bass #vocals - @ozrockexpress on Instagram
Lütfen
stuff by yuria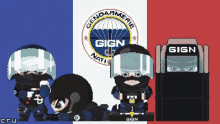 Good times last week w/ @lovelytheband 📸@photosbywolfy - @seansobash on Instagram
Baddies GIF - Baddies - Discover & Share GIFs
꒰ 80scult ू ✧・゚* ꒱
comment if u want to rule the world, like if u wanna shout shout let it all out - @tearsforfearsmusic on Instagram

Among us
Muse Dash GIF - Muse Dash - Discover & Share GIFs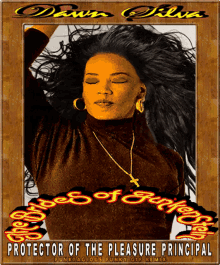 #tbt palenque de Aguascalientes con @jasdevael . Increíble. . . . . . #jasdevael #bassistsofinstagram #musicosmexicanos #palenquedeaguascalientes #tbt #show - @cesarsallas on Instagram
Poster of Surfer Joe Summer Festival 2015: Steve Nazar comes to surf music!
dream over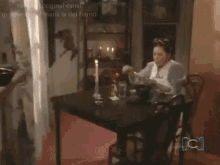 The Deceiver Live Stream turned out so awesome!!! If you missed it, fear not! You can purchase a replay of the stream via the link in my bio! You have 24 hours so don't hesitate! - @matthorndrums on Instagram
اي والله احبه واعشقه 🥺❤️❤️.

Genshin Impact Paimon GIF - Genshin Impact Paimon - Discover & Share GIFs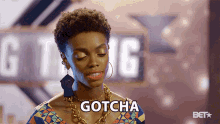 Ci siamo: prima volta all'Arena con una certa emozione! Tra qualche minuto sarà il nostro turno. Siateci 😁 - @marlenekuntzofficial on Instagram
I will draw fun and original cartoons based on your ideas

Winnie Schrader - Wozwald gif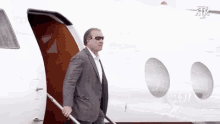 Rockanrollnené @mariobrossbro - @matata.alvarez on Instagram
اديت اصالة نصري (نكتة بايخة)
𝐒𝐄𝐍𝐏𝐀𝐈 𝐈𝐌𝐀𝐆𝐈𝐍𝐄𝐒- - 🄼🄸🅂🄰↠ 𝑰𝒎 𝒊𝒏 𝒍𝒐𝒗𝒆 𝒘𝒊𝒕𝒉 𝒚𝒐𝒖..?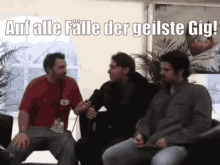 Wow 40K followers! Thanks for being my pals on here. Sorry I don't post more but here's some photos from the week before we packed up the tour. Photos mostly by @vdwyer - @shanetold on Instagram
baby khai
charlotte matching gif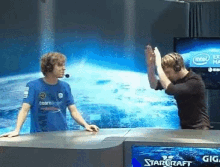 Feels Good! First time the band playing together live in 5 months. Brushing off the cobwebs and getting back into those high energy grooves. This was a filmed live set for a virtual festival that will be streaming in September. Check out @junelakejamfest for the details. • #livemusic2020 - @mestizobeat on Instagram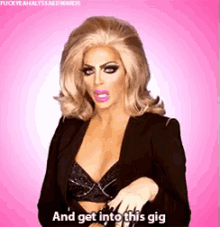 #TBT! Who caught us on the Sounds of Summer tour with our brothers @slightlystoopid @iration & @jboogmusic 3 years ago? 📸: Stage Media @seanmccrackenphoto #ThrowbackThursday #MVMTvibe - @themovementvibe on Instagram
Tune mujhe kahi kho diya h✨
aaa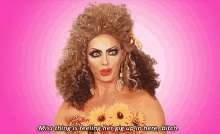 Last show for a while tonight. I expect some fabulous recorded music to emerge from all of this uncertainty. Huge love to @lewiscapaldi et al - @freddysheed on Instagram
I will design a signature logo and social media kit and branding
DREAMIN ON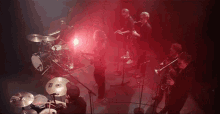 - @logansrunband on Instagram

Jay
Cute Anime GIF - Cute Anime Aesthetic - Discover & Share GIFs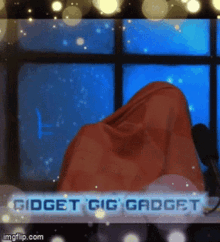 Luck hasn't been on our side if it comes to rescheduling shows 🤪🤦🏻‍♂️ Once again we are forced to postpone these dates for 🇨🇱 Chile, 🇪🇨 Ecuador and 🇵🇪 Peru . Due to other scheduled tours we had no choice but to push it back to end of 2021. Tickets remain valid, and since this is still part of the 'Design Your Universe 10th anniversary tour' AND we'll have a brand new album out by that time, we've decided to have an extra long setlist for those 3 shows. Your patience will pay off eventually 😉🤘🏻 Needless to say that we absolutely cannot wait to play these special shows! 🥳 . Get your tickets through the link in our bio! . #epica #dyu #designyouruniverse #10thanniversary #santiago #chile #quito #ecuador #lima #peru #patience - @epicaofficial on Instagram

Anime GIF - Anime - Discover & Share GIFs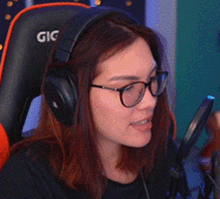 Foto de nuestro único show en 2020 pero valió la pena 💙💙💙 Se siente como si fuera hace años. Los extrañamos ✨ 📸 @angeligv - @clubzclubz on Instagram
ستوري تاخذونه فولو 👈🏻👉🏻
Kurumi↝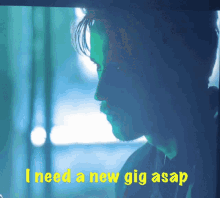 Jesteśmy platynowi! Fot. @marzenachustak_foto_my_passion #niemożliwe #platyna #kwiatjabłoni #operaleśna #łopanie - @sienkiewiczjacek on Instagram
ثق بنفسك 💛
Miyachinen Sk8 GIF - Miyachinen Miya Sk8 - Discover & Share GIFs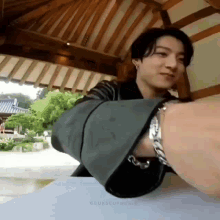 Our feed returns to the hawaiii era all this week in preparation for our streaming show on Friday Oct 2. There's one story in particular I'd like to tell but I'm trying to figure out the right way to tell it. Stand by... In the meantime, tix for the show available at tickets.saidthewhale.com, clickable link in bio! - @saidthewhale on Instagram
love takes tyms🌎👆💙

mine, give creds (cropped by me) on We Heart It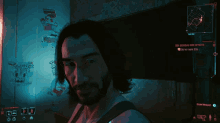 thnks fr th mmrs. - @claretastic on Instagram
..
Fate Stay GIF - Fate Stay Night - Discover & Share GIFs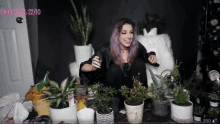 Thank you San Diego!!! It's an absolutely honor that I get to claim this city as home. Born and raised. My youth was relived many times over this weekend, in every way imaginable. Big thank you too everyone involved, especially my brothers in @unwrittenlawofficial and @pivitmusicofficial @custarroz @laserpunk @joemarlett @gentlegiantdigital @alexxskylark @radandcool @danny2783 @ilovecashews @boykinlights and everybody @observatorynorthpark !!! Big shout out to the @91xsandiego click as well!!! @thelocalpyle @adam.lisicky Thank you!!! I love you all always and all ways. ❤️🆑 - @chrisalewis on Instagram
I will design animated twitch or facebook or youtube stream overlay
Hu Tao Genshin GIF - Hu Tao Genshin Impact - Discover & Share GIFs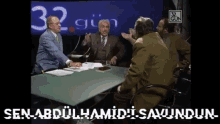 https://youtu.be/zy_blLjUUus - @nemanusoficial on Instagram

Www.Instagram/kirstinnn_x
𝘮𝘰𝘰𝘯𝘭𝘪𝘨𝘩𝘵 - kny oneshots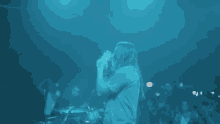 And thats a wrap - @marcearley on Instagram
PIR mustard tights

⌗gif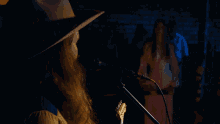 THANK YOU ALL ❤️ @heavymusicawards - @polarisaus on Instagram
Best frends
Genshin Impact GIF - Genshin Impact - Discover & Share GIFs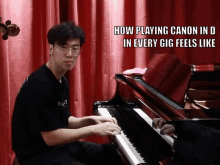 Great time in Kokomo, IN last Saturday! Trying some new material out from the upcoming @iamjoshkaufman record! Also a big thanks to @ernieball and @music_man for the support as always!! - @jmac.gtr on Instagram

୨🍥୧ gif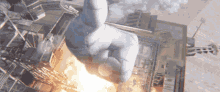 Woo - @erikrudic on Instagram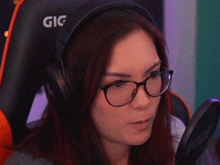 💣 Yes we did it again! 🤘 After months of silence and waiting, we have finally hit the stage again for a show in our town, Nuoro 🖤 🙏 Its been a great pleasure to see many friends and give a little light on this crazy sad moment! We havent and well never give up 💪 🖤 stay Awake🔥 - @awakefordaysofficial on Instagram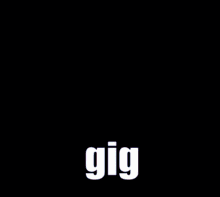 @le_mystere_des_couleurs aujourd'hui c'était encore complet ! C'était beau c'était dingue ! Rendez-vous demain à 12h au théâtre @arrachecoeuroff !!! - @le_mystere_des_couleurs on Instagram

Zjawiskowa @juliamarcellmusic podczas szalonego weekendu w Alpach Francuskich. 3 ___ #music #lovemusic #concert #gig #gigphotography #musicphotography #livemusicphotography #live #livemusic #liveshow #poland #htbarp #sony #sonya7iii #sonyalpha #emotions #igerspoznan #koncert #fotografiakoncertowa #event #show #lights #sonyalphapl #guitar #guitarsolo #poznan #stage #wroclaw #ikonymuzyki #rock - @wujamaciej on Instagram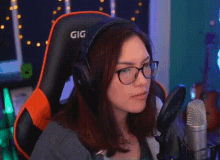 Take me back to August 18, 2018- the night we recorded Broadcasting Live. It was put together "independently," but we had lots of help making it happen! @audio_andy @tomisnotangry @pleasetagmeinyourskaposts etc... And it's crazy to think how much our world has changed since that night! Thanks to all of you who showed up and made this such a great memory! Thanks to @tomisnotangry for sending us this pic! There are still some copies of this on vinyl- link in bio. 📸 @edenkittiver #slickshoes #broadcastinglive #livealbum #punk #livemusic #toothandnailrecords - @slickshoesband on Instagram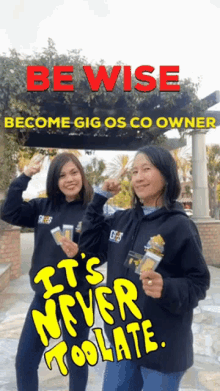 This is us last Saturday! Shooting a music video for our single "FEAR FLOWS" which is out October 2nd! NEXT WEEK! 💥 The video will be released a little later and is directed by the very talented @logihilmars 🎥 Photo by @ghosty_blanco who also worked on the video with us 🙏 We are very happy with the result and we thank our good friends at @instagaukurinn for offering the room! #danielhjalmtysson #dhjalmtysson #band #onset #suit #sharp #focused #rocknroll #photography #blackandwhite #smoke #guitars #boys #bar #venue #music #musicvideo #jazzmaster #stage #lights #icelandic #brothers #friends @fender @ludwigdrumshq @thero_agency - @dhjalmtysson on Instagram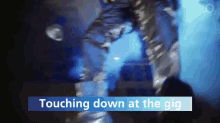 Il y a un ciel qui s'ouvre pour ceux qui cherchent à porter la couleur de Jésus pour leur vie. - pasteur Mathieu Blairy - @eglisemomentum on Instagram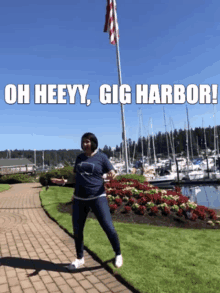 #ENIGMA RETURNS TO PARK THEATER IN 1 WEEK #GAGAVEGAS - @gagavegas on Instagram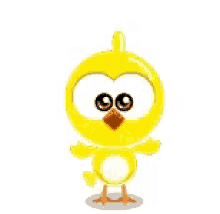 @swimdeepbaby | 19th December 2019 | Photos by @daisydenham - @themilldigbeth on Instagram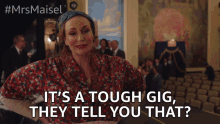 @twiddlemusic makes their triumphant return to Drive-In Live in just TWO days. Whos going to be there? Photo Credit: @erichemphillphotography - @drive.in.live.nh on Instagram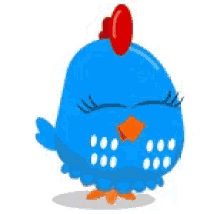 Remember our sold out show in Leeds? 04 Feb 19. We'll be back. 📸 @olivia_johnston_photography - @rivalsons on Instagram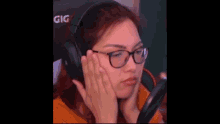 Her live performance, it just comes from feeling an energy and emotion from the crowd. Shot Form Monali Thakur Live at Mahabalipuram, Tamil Nadu, India. @monalithakur03 @startistmanagement #mumbai #mumbai_uncensored #streetstyle #streetphotography #travelphotography #travellovers #instagram #india #cameras #cameraman #cinematographer #videographer #mymumbai #filmmakers #filmsetlife #videomaker #filmmaking #film #filmmaker #filming #setlife #filmproduction #onset #production #filmschool #director #setlife #videoproduction #photography #photographer #mainbhiphotographer - @mainbhiphotographer on Instagram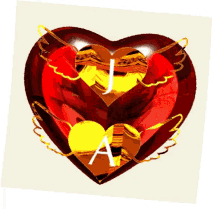 We are absolutely delighted to share some fantastic news from camp These Wicked Rivers! The band will finally get to take their critically acclaimed new album Eden on the road next April/May as guests to the brilliant @blackwater_conspiracy_ for the UK mainland leg of their Love & Revolution Tour. "We were stripped of the chance to take "Eden" out on the road in the Summer of 2020 by the Covid-19 pandemic so to now have the chance to get this album out to fresh ears by travelling the country with a band like Blackwater Conspiracy is something we're really excited about. It feels long overdue and we really cant wait to see everyone." - Dan Dates: Wed 21st April Liverpool, Arts Club Thu 22nd April Edinburgh, Bannerman's Fri 23rd April Glasgow, Hard Rock Café Sat 24th April Carlisle The Brickyard Sun 25th April Newcastle, Trillian's Tue 27th April Stoke- On-Trent, Eleven Wed 28th April Birmingham, O2 Academy3 Thu 29th April Oxford, O2 Academy2 Fri 30th April Blackpool, Waterloo Sat 1st May* Sheffield, Corporation Heretic Fest Tue 4th May Leicester, The Musician Thu 6th May London, O2 Academy2 Islington Fri 7th May Newport, The Patriot Sat 8th May Kent, Leo's Red Lion *BWC appearing May 2nd Tickets available from www.thesewickedrivers.com To celebrate the good news the band have just dropped a 40minute documentary Life After Lockdown giving an up close and personal insight into all things Rivers! A few words from Arran Coming back to the rehearsal space was such a weird mixture of emotions. Aside from band meetings over video call, the four of us had not engaged for several months and we really wanted to document this first experience. The documentary also gives an insight into the band for those that are yet to indulge, with exclusive interviews around the bands origins, influences and how our debut album 'Eden' came to be. We really hope this builds on our connection with the fans in such disconnected times." Grab yourself a cuppa and a biccie and tune in NOW: https://www.youtube.com/watch?v=K1CenFzuR6U&feature=youtu.be #uktour #rocknroll #tour #eden #loveandrevolution #rockumentary - @rockpeoplemanagement on Instagram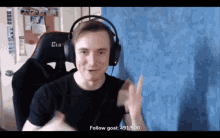 What's that? A gig in the flesh??? Yes you heard, we will be playing in the beautiful St Matthias Church next month! It's been too long, we can not wait to see you again! Tickets limited- link in bio. @stmatthiasmusic @nighthouseuk @alexandercarsonmusic #stmatthias #stmatthiaschurch #gigsinlondon #akpatterson - @akpattersonmusic on Instagram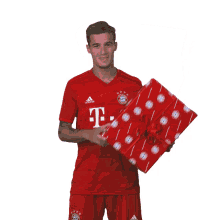 Cleveland was a blast. Thanks to all my friends and family that made the trek. - @joeylarosa_ on Instagram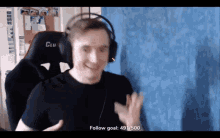 With everything thats going on - we feel extra grateful for the opportunity to play Rockelingen festival past Saturday. What a great day - exactly what we needed. ❤️ It seems like its going to take a while before we can do this again.. But we have stuff planned. Lots of it. Lets keep heavy music alive - in whatever way possible. . 📷 Awesome shots by the great @cathy_verhulst . #offthecross #rockelingen #2020festival #missedthis #metal #livemusic #belgianbands #belgianmetal #kemperamps #tamadrums #artbeatdrumsticks #darkglass #sabiancymbals - @offthecrossofficial on Instagram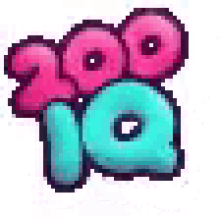 It was a great day of fellowship, worship, learning, and sharing at #CWVFF20 today! Thanks for all of you who joined us on the livestream. Check out the livestream schedule and join us tomorrow for more sessions starting at 8:30 AM (details at the link in bio). - @cwvff on Instagram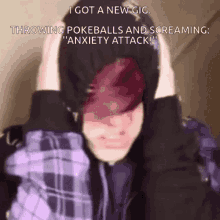 🤿 - @pablobenitor on Instagram


@marlenekuntzofficial @heroesonfuturissima #live #music #musicphotography #love #michelepiazza - @michelepiazza on Instagram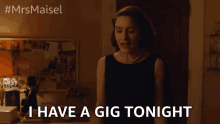 RX Jan 24 2020. So happy we managed to play a show in 2020 even with the demise of so many other plans. 📸 @daniel_orona_89 - @rxchoi on Instagram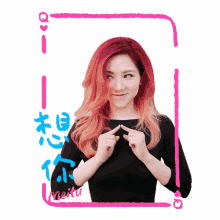 Immense sound from #tacomanarrowsbridgedisaster - @leedsmusicscene on Instagram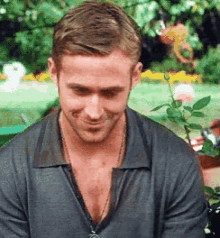 Last act of the night on Sunday! Lady Starbeast will run circles around you! . . #austinlivemusic #atx #canon #canoneosr #concertphotographer #livemusic #austinmusic #concertphotography #concert #music #livemusicphotography #artist #band #instamusic #art #singer #musica #ladystarbeast #theparishaustin #darkpop - @christopheroftherose on Instagram

I really needed an 😇 tn - @carlyonwhite on Instagram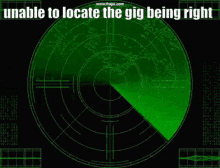 Final do concerto de ontem no Festival @radiofaneca com o Hélder em modo voador! 📷@nunomarques.me - @cla.musica on Instagram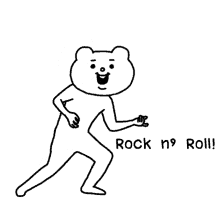 Make some ruido! ❤️🎸 @ruidofest #Chicago - @_plastilinamosh_ on Instagram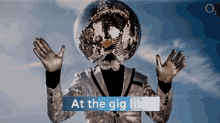 Tune into @4zzzradio at 7pm if you'd like to hear us to fumble through some of our songs live 💁🏻‍♀️ 📸 @smakphotography - @beingjanelane on Instagram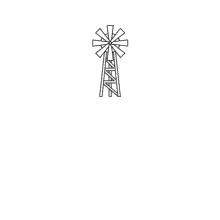 -ENG- Had a blast yesterday at Sala Breakout in Sabadel!! It was so awesome to see so many friends headbanging to our new set list ❤️❤️❤️ Thank you all for coming!! 🔥We want to thank as well the live house staff and sound tech for the awesome work, and also the other bands @pycaya_oficial & Sirius for providing such fun live shows too! . . -ESP- Gracias Sabadell por la increíble noche ayer en Sala Breakout!! Fue genial ver tantas caras conocidas y amigos haciendo headbanging a nuestro nuevo setlist ❤️❤️❤️ También queremos agradecer el trabajo del personal de sala y del técnico de sonido y a Las otras bandas @pycaya_oficial y Sirius que nos ofrecieron conciertazos de buen metal 🤟🏻 . . . #liveshow #metal #deathmetal #djent #deathcore #livehouse #sabadell #salabreakout #kylmä #Kylmaband #strandbergguitars @strandbergguitars @fractalaudiosystems #barcelona #folkmetal #metalcore #metalboy #live #love #music - @kylma.official on Instagram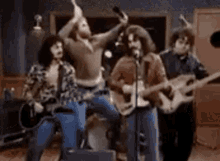 En el Hipódromo. Con @fitopaezmusica, @oliverodiego, @baremberg, @juaniaguero, @anita_alvarezdetoledo, @lamariacampos, @lafemmeargent y @leogarciaartista. 📸 @adlerguido - @juanabsatz on Instagram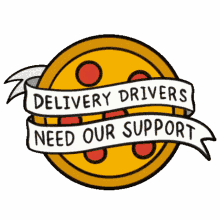 new song out 8.18, pre-save the song on Spotify for a chance to win a bag! link in bio - @wilmetteband on Instagram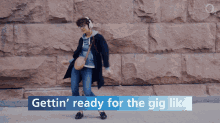 Never posted this....twas fun times on stage with my homie @daley in Pittsburgh! #kieselcarvinguitars #line6helix - @waltwizard on Instagram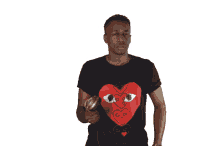 @moonhooch is performing a livestream next Tuesday, September 15th at 8pm. Tune into @ardmoremusichall 's channels to watch us rage it. - @michaelwilbursax on Instagram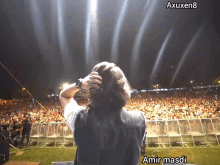 Toronto gave me all kinds of good feelings that I don't usually get from cities. If I could share them I would but I'll just share these pics instead 🇨🇦 @nathanielrateliff First 📷 by @rettrogers - @rachelsliker on Instagram
Dear Europe, when Im with you, Im always tired. ❤ #veilofmaya #attila #kieselguitars @marcsharpvisuals - @dhauser911 on Instagram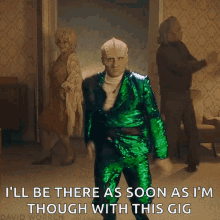 Nog een kleine throwback naar onze vorige editie..💭 Hebben jullie al zin in de Disco Special? 🕺 EVENTLINK IN BIO! #planetgroove #disco #special #planetgroovepresents #house #disco #techhouse #classics #funky #groovy #gigant #apeldoorn #pablodiscobarsoundsystem - @planetgrooveofficial on Instagram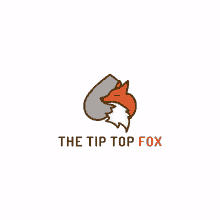 Light shower... . . . . . #adjieahmad #adjiedygta #concert #dygta #dygtaband #instagood #instamood #instadaily #instalight #instamusic #instamusician #life #love #live #livestreaming #music #musician #newnormal # - @dygtaband on Instagram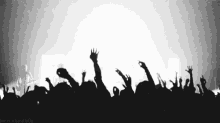 Increíble Live Streaming! Cerrando grilla del @cosquinrock . Gracias! @molotovbanda @molocrew @pro3lighting - @hacemosmucho on Instagram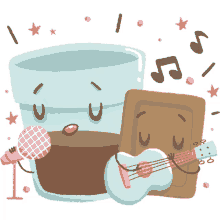 Music Escapades: In Orbit H ανεξάρτητη αθηναϊκή μουσική σκηνή αποκαλύφθηκε στο κοινό μέσα από το φεστιβάλ Music Escapades: In Orbit που πραγματοποιήθηκε στις 04-05/09 στον Θόλο του Πάρκου Σταύρος Νιάρχος. Οι Noise Figures, Whereswilder, Dury Dava, Daphne and the Fuzz, Cayetano, Lip Forensics, S.W.I.M. και Danai Nielsen, μας κάλεσαν να εξερευνήσουμε τον ήχο της πόλης, σε δύο συναρπαστικές μέρες γεμάτες μουσική. // Music Escapades: In Orbit The independent music scene of Athens was revealed in the festival Music Escapades: In Orbit that took place on the 04-05/09 at the Dome of the Stavros Niarchos Park. The Noise Figures, Whereswilder, Dury Dava, Daphne and the Fuzz, Cayetano, Lip Forensics, S.W.I.M. and Danai Nielsen invited us to discover the current sound of the city, in two exciting days filled with music. Thanks to @snforg 📸 @marizacaps - @snfcc on Instagram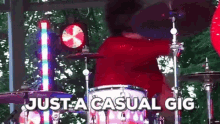 Sunrise, FL - What a night! (📸: @matt__le) - @_ryanhughes on Instagram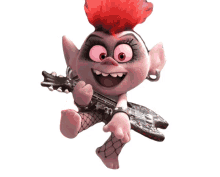 These guys though! @sickofitallnyc #punkrockholiday @punkrockholiday - @silvymaatmanphotography on Instagram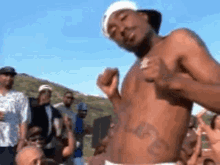 . 昨日7/11は、生配信ライブ" THE STREAM "でした。 ご視聴いただいた皆さん、ありがとうございました! . "リアルライブの代わりではなく、配信ならではのライブをお届けします"とお伝えしてきた通りの、スペシャルなものをお届けできたと思います! . アーカイブは7/13(月)19時まで! チケット購入は7/13(月)15時までですので、まだの方はお早めに!! ※ストーリーからアクセスできます。 . 最高の1分1秒を、ぜひ体験してください!! . photo by @nekoze_photo . . #ACIDMAN #灰色の街 #THESTREAM - @acidman_official on Instagram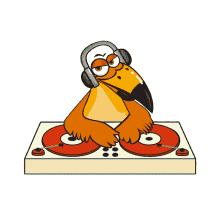 The feeling to be back on stage is truly irreplaceable. Rock in the city festival in Pori treated us well and we had an amazing time! We all hope for the world to recover and return to fully normal asap. But for now : One more to go! Sold out headline show in Ravintola Messi Open Air, Sotkamo. Doors 20.00 Lähiöbotox 21.00 Beast In Black 23.00 📸 By @isoahontimo #Beastinblack #FromHellWithLove #Fire #Metal #Pori #Sotkamo - @bib_band on Instagram
Finally back at home after 7 weeks on the road. Thanks to everyone who was apart of it. Europe is up next this fall! - @christhompsondrums on Instagram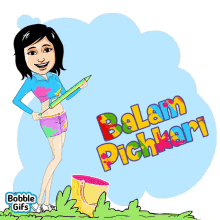 Good News! We are pleased to announce more officially rescheduled Boz Scaggs tour dates for 2021.  These dates have been rescheduled due to the on going COVID-19 Pandemic.  Currently held tickets will be honored for rescheduled shows.  Click Link in Bio for more information.  RESCHEDULED DATES 2021 June 8 Riverside CA-Fox PAC June 16 Sandy UT-Sandy City Amph June 18 Indio CA-Fantasy Springs Resort June 21 San Diego CA-Humphreys July 23 Ft Lauderdale FL-Broward Center July 28 Auburn AL-Gogue PAC July 30 Biloxi MS IPCasino Resort Aug 12 Greenville SC-Peace Center Aug 14 Wilmington NC-Wilson Center Aug 17 Morristown NJ-Mayo PAC Sep 16 Napa CA-The Uptown Theatre Sep 17 Napa CA-The Uptown Theatre Sep 30 Lawton OK-Apache Casino Hotel Oct 9 Shipshewana IN-Blue Gate PAC Oct 10 Skokie IL-NSCPAS Oct 15 Tallahassee FL-Capital City Amph  Please contact your point of purchase for all information on refunds. Policies for refunds vary from venue to venue.  Thank you for all your patience. We can't wait to be back out on the road and play for you!  Be safe, stay healthy, and look out for one another. #bozscaggs - @bozscaggsmusic on Instagram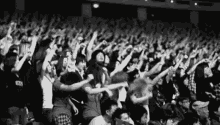 We can't wait to play this week's @rootsradiowmot #finallyfriday at @3rdandlindsley along with @jonladeau and @cocooconnor 🎉 🎄 12-2pm You know you can leave your office early the Friday before Christmas! And don't you dare go to Green Hills to get your last minute shopping done...you'll sit in traffic and it will not be fun. Nope. BUT if you must go sit in traffic in Green Hills you can still tune in to 89.5 fm and listen to the show LIVE. If you are not in Nashville and you don't know what I'm talking about then you can listen online at www.wmot.org 💥 📸 @kylesomers from the #cominghome music video 🤙🏻 - @brotherandthehayes on Instagram


⚡️ Theyre BACK! @youmeatsixofficial are hitting the road again in May 2021, to celebrate their new album SUCKAPUNCH 🔥 Tickets on sale Friday 2nd October at 9am! #youmeatsix #ymas #music #livemusic #gigs #tours #suckapunch - @gigsandtours on Instagram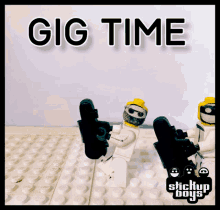 📸 Me 🎙 @baciamolemani_official 📌 @gentsefeesten Gent, Belgium #band #igersbelgium #belgium #gent #festival #music #italianband #baciamolemani #summer #summervibes #travelphotography #photography #colours #nikon #canon #sony #igersitalia #saxophone #bassguitar #trombone #guitar - @mariachiarafreddura on Instagram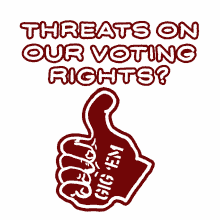 Paloalto Frost Party - @vjyogi on Instagram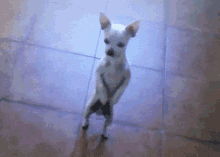 We are absolutely thrilled to announce that were partnering up with @bluewaterhwy for The Rustics Safe Sounds Music Series in all 3 Rustic locations all over the state! Tickets to these super safe, super comfortable shows are at the link in our bio and see below for date information for a 3 cities. Absolutely cannot wait to play for all you in a super enjoyable/stress-free environment! . 10.30 - @therusticsa 11.5 - @therusticdallas 11.6 - @therustichou. - @gsandthework on Instagram

EMPEROR WILL HEADLINE INCINERATION FEST 2021 Tickets available from www.incinerationfest.com Photo by @voidrevelations #emperor #incinerationfest #incinerationfestival #voidrevelations #blackmetal #roundhouse #london #festival #instagram #instamusic #extrememetal - @incinerationfestival on Instagram
8.7.19 #ALTimateTour. Who was there? 📸: @alexvnder - @bush on Instagram
Stoked to be playing w/ @jwail & others at @cervantesmasterpiece April 22nd. Join us at Earth Day miniFEST for a very special evening and an out of this world lineup up of special guests! A portion of proceeds and raffle to benefit The @greenway_foundation, a Non-Profit that is focused on revitalizing rivers and reconnecting communities. - @richvagner on Instagram
Things I learned: Love God. Love thy neighbor. Love Charlotte. @johnmarkmcmillan is a beast. @ahrosser doesmt know her bible basics. I should never ever sing along when recording an acoustic part! #bodyandghosttour - @lyndsey.bee on Instagram

Looking forward to doing this again SOON 💜⁠ ⁠ (This is from a tiny club show in Europe last year, pic by @elinejduijsens)⁠ - @kryzreid on Instagram

Due to the pandemic, its with a heavy heart that we must announce that WE MOUVE will be moving into hiatus. Thank you for your support over the years. Much love ❤️ - @wemouve on Instagram
⠀⠀⠀⠀⠀⠀⠀⠀⠀⠀⠀⠀⠀⠀⠀ ⠀⠀⠀⠀⠀⠀⠀⠀⠀⠀⠀⠀⠀⠀ Jinjer live in Munich, 09-22-2020 ⚡️ ⠀⠀⠀⠀⠀⠀⠀⠀⠀⠀⠀⠀⠀⠀⠀ ⠀⠀⠀⠀⠀⠀⠀⠀ What a blast! Had my first live concert experience since March, 11th with Jinjer playing Backstage Venue (for an additional show) on Tuesday, 22nd of September. It felt somehow unreal but a 100 percent entertaining and I really enjoyed that event to the fullest. There was a whole new venue set up on the Backstage area which consisted of a large tent with beer tables and benches with a concept to meet all Covid-19-restrictions. All three bands – Jinjer, Ghost Iris and Aeris – gave 200 % to come up with intense shows and there was a strong community vibe amongst audience and artists from the very beginning. See further posts with lots of pics. I would like to thank the following people for allowing me to experience this truly unique event: the representative at Napalm Records for bringing me on the guestlist with a photo pass, the whole backstage crew for their tireless efforts to bring counterculture to Munich for so many decades (can't thank you enough for that), and, of course, Jinjer, who took the risk to dive into the unknown by touring as the first international act across Europe during that dramatic Pandemic. THANK YOU! Don't miss Jinjer's "Alive In Melbourne" album coming November 20th! ⠀⠀⠀⠀⠀⠀⠀⠀⠀⠀⠀⠀⠀⠀⠀⠀⠀ ⠀⠀⠀⠀⠀⠀⠀⠀⠀⠀⠀⠀⠀⠀⠀ ⠀⠀⠀⠀⠀⠀⠀⠀⠀⠀⠀⠀⠀⠀⠀ ⠀⠀⠀⠀⠀⠀⠀⠀⠀⠀⠀ #Jinjer #AliveInMelbourne #NapalmRecords #Metal #ProgressiveMetal #Metalcore #TatianaShmailyuk #TatianaShmayluk #TatiBooyakah #live #Konzert #concert #Munich #München #089 #Backstage #BackstageMünchen - @thefreelenser on Instagram
Hey guys hope youre all safe out there, were dying to be back on the road again! Our team is working very hard to reschedule all our shows of 2020 and 2021 and its looking killer. Its not easy and well have to be a bit more patient, but were seeing the light of the tunnel. Who wants to see us soon? 🔥Check our website with updated shows of 2020-2021: (link in bio) www.crisixband.com Pic by @marmophoto - @crisixofficial on Instagram
Kos på @100dagarfestival med @skaarofficial og @cavegomusic 🥁💥#drums #music #generellhygge #trommelomme 📸: @petertubaas - @alfmusic on Instagram
Yikes we would have played rod laver yesterday lol. Can't wait to play gigs again when it's safe. Pic from our show with Pixies by @nervous_twittch ❤️ - @rvg____ on Instagram
Had a blast so far and can't wait to play shows in the baltics! huge thanks to @behemothofficial @whoredomrife @intwilightsembrace shot by @svartheim - @zealandardor on Instagram
@hiriemusic - @edgarg760 on Instagram

The face of an excited child. What a moment, shout out to the Jimmy lads for being the best. 'A song for a heart so big, god wouldn't let it live.' Gunnersville 19' - @chewymeatsix on Instagram

🤘 Dont you miss concerts? Well, @alltimelow do! The band announced their Basement Noise Concert Series., a five-night streaming event, filmed in Nashville las July: ☀️ On the first event - October 9 - the band will perform their new album Wake Up,Sunshine in its entirety for the very first time. Setlists for the remaining four shows are curated by each band member. 📆 BASEMENT NOISE CONCERT SERIES 📆 October 09, 2020 - Wake Up,Sunshine Full Album Show October 23, 2020 - Rian's Choice Set November 13, 2020 - Zack's Choice Set December 04, 2020 - Alex's Choice Set December 18, 2020 - Jack's Choice Set #wearekinda #alltimelow #basementnoiseconcertseries #streaminglive - @wearekinda on Instagram

Anthony Green with an amazing solo set with Circa Survive coming up soon! 📷: @troyacevedo - @chainfest on Instagram
We are happy to announce that we are STILL on the @mediabasecharts Active Rock Radio Charts at Number 37 which makes this our third week on the Top 40 Charts. We have also moved up from 40 to 39 on the @billboard Active Rock Charts all while doing this unsigned! A huge thank you to all of the radio stations that have been supporting the band and all of the new ones that added us this week, @900management , @landsharkpromotion for their hardwork, @spotify and Allison Hagendorf for playlisting Forget Me Not, Joe Alfano and the street team, and all of the fans that keep supporting us ! . . 📸: @cy_mx5 . . #anotherdaydawns #forgetmenot #radio #billboard #rock #hardrock #rockband #mediabase #dreambig - @anotherdaydawns on Instagram
Mashing up the tings, swipe to the last pic for Uncle Leroy's starring moment 📸@etranter - @paije3 on Instagram
Empieza la gira 🇲🇽 !! - @anfeleal on Instagram
O coletivo Real Rap Banca, agradece pela oportunidade de subir ao palco da noite de abertura, no 14° Festival Se Rasgum. Confraternizando ao lado de quem corre e faz o corre. Contrate nosso show: Realrapbanca@gmail.com Égua & Foda$e! - 📸: @caiojcbrito - @realrapbanca on Instagram
Got stuck in the west Texas desert for a few days.. didn't hate it Can't wait to show you what's in the oven ⚡️🎥🎻🔥 📸: @aqptx - @shanesmithmusic on Instagram

An unbelievable night to mark 10 years as a band. Thank you to everyone who came out last night to make it a SOLD OUT show. We couldn't be more thankful for everyone who's been alongside us for this musical journey. 🎶 We'll see ya when we see ya 👋🏼 📸: @blakejohnsoncsp - @siderealmusic on Instagram
Manija nao tem fim... Quiero volver a rockear esos temones, quiero que salga ese descaaaaaaaaah 😩 #larecoviddiecinuevisimaconchadelalora - @joacotdeb on Instagram
Sweaty pics from our show in Toulouse Hometown one month ago, thanks for the memories @rabophoto ! Cant wait to crush the wah again ! 🌚 #ummontour #ummon #live #blackandwhite #mixartmyrys #daguetguitars #loudamps - @sliftrock on Instagram
New song out next week! Wrote this with my bros @deanlewismusic @martingarrix @albinnedler - @iambonn on Instagram
We're ready to kick off our 'Halfway to St. Patrick's Day' live-streaming acoustic event tomorrow! Which songs off our Swagger record do you want to hear us play? Let us know in the comments, and get ready to tune-in tomorrow September 17, at 2pm LA • 5pm NY • 10pm Ireland/UK • 11pm EU. We've got some special #Swagger anniversary offers in store for you, so be sure to join us on our Facebook/YouTube page, or floggingmolly.com! ☘️ - @floggingmolly on Instagram

Kami sangat berterima kasih kepada pihak @we.the.fest, @ismayalive dan @yurayunita karena telah diberi kesempatan untuk tampil di acara We The Fest 2020. Pencapaian terbesar dalam karir kami berempat bisa sampai di panggung ini. Memang kami belum tampil maksimal karena satu dan lain hal, tapi justru dengan adanya hal tersebut yang membuat kami belajar untuk terus berkembang di panggung-panggung dan acara berikutnya atau karya-karya kami selanjutnya. Terima kasih atas bantuan vote dari teman-teman, bantuan masukan yang membangun agar kami bisa menjadi band yang lebih baik lagi dikemudian hari. Terimakasih juga untuk tim Paralone yang terus mendukung dari awal hingga sekarang dan semoga terus kedepannya! @reryrisgyana @cukski @ars_nazri @di.dingin.in @benlatuihamallo @cleverdjoseph @dindrardp Terimakasih -Rifqi- - @wearelone on Instagram
Sending love and good vibes to everyone. #pengshui #live #gigs - @pengshuimusic on Instagram
First set from @maidenfest 19.9.2020 @rytmikorjaamo Full gallery in my facebook page and @musicalypse . . . . #maidenfest #rytmikorjaamo #musicalypse #ironmaiden #ironmaidencover #concert #concertphotography #concertphotographer #concertphoto #musicphoto #musicphotography #musicphotographer #livemusic #livemusicphotography #livemusicphotographer #gig #gigphotography #gigphotographer #nikonphotography #nikond600 #nikond750 #metalhead #metalmusic #keikkakuvaaja #keikkakuvaus #livekollektiivi #samihinkkanenphotography - @kamikazefin on Instagram
@theairwaymusic will be giving away even more merch to promote our upcoming single 🎶Way Too Far🎶 which will be released this Friday. Head on over to our page for details. @newindustryentertainment - @lukasmagyar on Instagram

Det svingte godt på @storgata.camping i går kveld! Tusen takk til @swingit_dixieband og @hollowheartsband for show og nydelige toner! 📸: @baardmathisen - @tromsojazzfest on Instagram
Greenfield, IN you guys killed it last night! We had a blast! 📷: @JeremyDKeeney Come see us this Thursday with The Devil Wears Prada in Bloomington, Illinois. TICKETS: AuthorsMusic.com/tickets-tdwp - @authors on Instagram

It's been one year since the surreal night I played at @theo2london with @koolandthegang. Were you there? Please share your memories! I still remember exactly how nervous I felt behind the curtain waiting to come on, & the sudden feeling of serenity staring at 10,000 people, knowing I was about to do what I do best! Blessed to have my friends with me as well as the new friends I made there (after party with Kool, what?!) Hope to be back on that stage again before my time is up. . . . . #soulfestival #koolandthegang #soulmusiclovers #soulartist #londonlivemusic #o2arenalondon #livesoulmusic #londonmusician #londonlivemusic #soulfunk #funksoul #electricsoul #londonfestival #dannytoeman #northlondonsoul #londonsoul #britishsoul #uksoul #classicsoul #soulsinger #funkmusic #startime #londonmusicscene #modernsoul #northernsoul - @dannytoeman on Instagram
@porteroficial nos deslumbró a todos con este magnífico show en #Streamtime 🤩⚡️ - @mystreamtime on Instagram
We're in it for the music! Our local talent pours their heart and soul into their craft and so do we! • • • • • #NJ #AsburyPark #LocalBands #concertphotography - @fromeastmedia on Instagram
Long Post Alert ! Im a few days late here, but I just wanted to really figure out what I wanted say. Im really going to miss this place. I cant even begin to start with all the stories..all the memories. The Corral was my first Country Bar. I remember how nervous I was the first time I played it. I cut my teeth there. So many of us did. I looked forward to getting on that stage every single night, and when the room filled up, that place was special. Seeing everyone show up week after week to support us is a memory Ill always carry with me. Everyone on the dance floor night after night singing those songs back to us at the top of your lungs is unforgettable. No matter where I end up, Ill never forget those nights. Leave a comment with your favourite corral story ! @thecorraloshawa Thanks for the memories. #Oshawa #ontario #countrybar #covidsucks #era #thecorral - @kris.barclay on Instagram
King Krule /// @iiipoints 2015 • 📷 @waslegit • p.s. tix are on sale for III Points 2021. Lineup and link in bio. 📡 • #kingkrule - @showsigoto on Instagram
📸: @kiurkaasik - @frederikkyyts on Instagram

We will now be working with @heavynoises on some upcoming stuff for you guys 🥳🎉 - @jameskbarbosa 📸 - @ernieball @vocalzonehq @heavynoises @blackstaramps @bleakworldclothing - - - - - - - #metal #rock #music #heavymetal #metalhead #deathmetal #guitar #metalmusic #blackmetal #thrashmetal #metalcore #punk #hardrock #band #metalband #guitarist #metalheads #art #rocknroll #goth #concert #alternative #hardcore #metalgirl #live #s #livemusic #drums #deathcore - @jack_eod on Instagram
Merci iad pour cette très belle Convention à Paris La Défense Arena🇫🇷 Et merci à toute ma Team pour tous ces moments de partage. Des instants tellement inspirants ! En route... #iad #nosrezo #iadfrance #iadportugal #iadespana #iaditalia #cafaitdubienalimmobilier #karineferri #parisladefensearena #conventionnationale2019 #unite #iadfaitsonshow - @vincentmorin19 on Instagram
- Gothic Festivalberichte
#LiveOlympia • @thestrokes à LOlympia le 18 février 2020 🎸 Photo 📷 @emilieradiofr #thestrokes #olympia #liveolympia #concert #music #musique #show #paris #instagood #musiclife #musiclovers #ilovemusic #musicforlife #picoftheday #concertinparis #musicislife #concertjunkie #concertphotography #rock #rockmusic - @olympiahall on Instagram

Tonight we welcome the rain and the transition into autumn with some psychedelic rock and roll. We'll be on @bandinseattle at 7 PM PDT with @smokeybrights, streaming on @liveconcertsstream. Tune in for some live, stellar, double drum, double guitar, super Mojo action. Join us as we wave goodbye to summer and embrace the darkness of the months to come. #pyschedelic #goodbyesummer #autumn #tv #livemusic #seattlemusic #pagan - @generalmojos on Instagram
From special guests to playing songs off her new record, we wish @missmargoprice were taking the stage again this week 💃🏻 Designed by @mikeyofyore Operated by @carrierav 📸: @ohrockandroll - @pulse_lighting on Instagram
Curtindo uma excelente peça na companhia do mozão. @ibistylesriobotafogo - @guigopotratz on Instagram
Ieri esplosione blues al #pnbluesfest con @budspencerbluesexplosion @boogiebombersband e le invasioni di palco di @davideltofo 😉 🎶🔥🔥🔥🎶 - @pnbluesfestival on Instagram
- @shararshayor on Instagram
A message from the band: Due to the pandemic, we are now entering a challenging phase when many listed shows will be labeled as postponed. We are, however, looking at alternative dates for these performances. This situation is unprecedented and incredibly dynamic with a continually moving target. We, the band and our team, are working diligently to establish new time frames for the concerts. Please note - where possible original tickets will remain valid for the new dates. We thank you for your continued patience. Please keep safe and we look forward to playing again as soon as it is possible. Please watch this page for updates and imminent announcements. WE LOVE OUR AUDIENCE! 📷Gary Bandfield/Tour Bus Live - @petermurphyofficial on Instagram

How many fingers am I holding up?! Now that I have your attention, my next single 'Take Me Away' comes out in 4 days! It will be available on all streaming platforms. Music video to follow soon after 🤓 #TakeMeAway #Lønewolf #ThisIsLønewolf _ #musicvideo #metal #hardrock #metalheads #metalhead #rocknroll #newmusicalert - @iamchinomarin on Instagram
Epicness @pukkelpop ! ❤️ 📸 @segraphy - @hermansralph on Instagram
@rekti_yoewono of @thesigit_ photo by : @hermandjaa #stageidbestdaily #STAGEID - @officialstageid on Instagram
👻 - @bfmarkham on Instagram
Such an honor getting to shred at the mother church @theryman @brandicarlile 📷 @kitwoodphoto & @joshweichman - @chrispowellguitar on Instagram
More of this on Saturday night... 🤘🏼 📸: @kayjayhawk - @thisis.lo on Instagram

Nervios al máximo porque este viernes es el show en linea, y lo hemos estado preparando con mucha dedicación 🤩 ¿que se imaginan ver y escuchar? Aún hay tiempo de comprar sus boletos en @salaestelaroficial 🤞🏻 - @odisseomx on Instagram
Sugar Ray live tonight at The HardRock Atlantic City 🎶 @therealmarkmcgrath #RodneySheppard @kristianattard #DeanButterworth @tamauk @officialtamadrums @paistecymbals @promarkbydaddario @evansdrumheads @daddarioandco @jhaudio @modern_drummer @hardrockhcac 💚🥁🎶🤙🏼 - @dean_butterworth on Instagram
Thank you @ichkannfliegen_official for this fantastic show. Very special Thanks to @livingconcerts for making this possible. Live music is the essence of our life. What a great night. 🖤🤘 ./. #ikf #ichkannfliegen #concerts #livemusic #indiepop #michkannnurlieberetten #livingconcerts #spiderpromotionrules - @spider_promotion on Instagram
Baile de diablos 👹🖤 . Ph @cjayrivera . @pearlargentina @tmplayoficial - @juligondels on Instagram
Home stretch 📸 @b.seales - @toddpritch on Instagram
@bullythemusic Friday night at @timberfest 📷 @jennfurberphotos - @nadamuchosea on Instagram
Brass de dut is Coming @omwawes @pendhoza_official Dibidik tajam oleh @wtstomi #omwawes - @iwank_markzaid on Instagram
...In smo si tudi mi naredili Instagram🤘🏽 Hvala vam, ker nas spremljate na koncertih in od danes naprej tudi tukaj. :) #band #mi2 #mi2skupina #slovenia - @mi2_skupina on Instagram
TALE OF US I ROMA 30 agosto c/o Scalo Est (via Salaria 971) @taleofus @official.neon • • • #DanceMusic #HouseMusic #Techno #Electro #Rave #DJ #Rage #electronic #ravers #festivals #concerts #Party #Dance #musicislife #rave #techno #neon - @official.neon on Instagram
Caraguá foi tudo azul! 💙🤘🏻📷 • @detonautas @ Caraguatatuba/SP 07/02/20 - @fotografofabianosantos on Instagram
#podparoufest was dope! Thanks everyone for the support and for pitting. Pic @thies_97 #podparou #vyskov #czech #bornfrompain #truelove #metal #hardcore #metalcore #festivalsummer #bringbacklivemusic #soundofsilence - @bornfrompainmoc on Instagram
I've had this blue Custom 22 for over 15 years and it's never let me down. In fact, it once took the brunt of a fall I took off the front of the stage during an @russelled show. 🤦🏻‍♂️ Not only did @prsguitars send me this amazing red DGT, but they fixed up my Custom 22 and upgraded the pickups, bridge, nut, tuners, and frets. #myPRS 🔵🔴 - @iamchrisyoung on Instagram
Just stupid boys making basement noise….🎸💻👀 - @alltimelow on Instagram
No words.... !!!!!! PURE ROCK & ROLL - @zancada.info on Instagram
📷 @vitolauciello_photography - @makai_space on Instagram
Sunday at Wild Fields Festival was unforgettable. So much love for @joeajkeys and his all-star band of UK Jazz legends... @nubya_garcia, @morgangsimpson, Dylan Jones and the rest! If you were there you know how special it was, for everyone else you'd best sign up to the mailing list on the website (link in bio) to make sure you don't miss out again! We're coming back even stronger in 2021 🌿🌿🌿 @gooding.photo 📸 #festivals #livemusic #norwichmusic #norwichlife #wildpaths #musicfestivals #norwichgigs #gigs #concerts #norwichart #norwichvenues #nua #uea #norwichstudents #folk #indie #jazz #rock #neosoul #ukjazz #alternative #festivals2020 #rave #festivalseason #norfolk #norwichbusiness #norwichofinstagram #norwichbloggers #norwichlanes #suffolk @outline_norwich @eastern_daily_press @shhhh.norwich @uea_su @nuastudentsunion @bbcintronorfolk @futureradio_norwich - @wildpathsfestival on Instagram
Momento de felicidad extrema ! Gracias a los que se unieron para escuchar el #podcast ver @punkrocksanity Ph@leandro Batcaece en el querido @oeste.rock @oesterockcasanova . - @offside_instaoficial on Instagram
A real heavy storm is coming. #atenaband - @atenaband on Instagram

- Bring Me The Horizon
Thank you Del Mar for our first Drive-In show! We were not sure what to expect, but we had a blast! Tune into our livestream tonight at 8:30PM PT. We'll be livestreaming from Ventura. ⁣ ⁣ Tickets are just $15 dollars and are available in our story.⁣ ⁣ 📸 @gentlegiantdigital - @dirtyheads on Instagram
Doing it the other night at @budapestshowcasehub with @sonyabandofficial 🤙 📷 @_bandsthroughthelens - @palisomlo on Instagram
@shellbeachofficial @ @budapestpark w./ @apeyandthepea @stubbornband 📷 @fjrbrndtt - @palisomlo on Instagram
PRIMITAI SIGN NEW DEAL WITH ROAR RECORDS Very excited to be picked up by European label @rockofangelsrecords , based in Greece and distributed out of Germany. We look forward to building on our past achievements and getting our new music everywhere with this great team! Full press release here facebook.com/RockofAngelsRecords https://roar.gr/artists/primitai/ Photo by @andrakkanforall - @dzidzo1990 on Instagram
In less than two hours we will be live streaming for you again! This week we are happy to welcome @organicfat_official and @kickerdibs on the stage of @huxleysneuewelt ! You should definitely turn in at 8 pm at www.strock.tv or on our YouTube channel 🤘🏻 between the two bands playing, Jackie Brown from @starfmberlin will be at "Kochen mit Jochen" and as always we'll show you how Organic Fat and Kicker Dibs are filling out our Friendbook before the actual show🤘🏻 see you in 1,5 hours! #strock #streamofrock #strocktv #kickerdibs #organicfat #huxleysneuewelt #starfm #starfmmaximumrock - @streamofrock on Instagram
Really cool to be featured on the artist page on the @officialjacksonguitars website alongside so many legends. These guys have been nothing short of amazing to @venomprison since we joined the roster. #jacksonguitars #venomprison - @mikevp85 on Instagram
È stata una serata incredibile, piena davvero di emozioni, il pubblico mi ha dato una grande energia e ha dimostrato un calore pazzesco, sono felice che la mia musica sia arrivata ai vostri cuori. Ringrazio il @pnbluesfestival in particolare Stefano e Andrea, per avermi invitato in concerto, persone di una qualità di livello superiore. Grazie per tutti i commenti che sto leggendo sono davvero contento che la mia musica vi abbia colpito. Ringrazio i musicisti formidabili che mi accompagnano in quintetto: il grande @robertobobcosta al basso @paridesilvio @luigi_rinaldi_sax ai super fiati @mengozzi_drums alla groove drums. Che dire.. mi rivolgo ai vari organizzatori di concerti, locali e quantaltro fatevi avanti non ve ne pentirete.. non percorrete le solite strade dei giri stretti allitaliana😉 BIG HUGS! - @enrizavalloni on Instagram
Gracias @selektor.co porta bolsos vinilos t shirt y mucho mas un placer para los melonamos y los que creemos en el adorado culto del disco graciass🎧🎧🎧🎧 - @gustavocuchoparisi on Instagram

Que tempo precioso tivemos hoje no nosso #EncontroDeFé Deus fez grandes coisas nesta noite! Se você não conseguiu assistir nas nossas plataformas, temos o culto completo no nosso canal do youtube e facebook, assista já! - @nazareno_central on Instagram

Erikoiskesän lyhyen festarikauden ainoaksi jäänyt Amorphis veto oli eilen Porissa. Kyllä ei yhtään harmittanut missään kohtaa. Hieno keikka ja hienoo olla keikalla. Oispa kyllä jotain, kun sais tätä tehdä oikein työkseen taas. - @rauvolamikko on Instagram
Who wouldve thought even 3 months ago that something like this would be upon us? With a lack of nothing better to do, weve been drowning in waves of nostalgia these past couple days. In an attempt to share this feeling which we believe to be mutual, here are a few of our favourite moments from Incridea20. Over the next week experience Incridea for a little longer by joining us in a journey through the uncharted territory of an online college fest with @the.incridea.network in a saga of online contests to keep you engaged this quarantine! #incridea #theincrideanetwork #memories - @incridea on Instagram
Reflexiones de madrugada. Creo que llegó el momento de dejar de dar vueltas y hacer el show que uds y nosotros nos debemos. Pero si la hacemos necesitamos que estén todos. Algo en vivo para todo el mundo y que la vivamos todos juntos. Que piensan? - @lucasthewoods on Instagram
Here's some shots from the last show @_spacebones_ played @chopshopchi - I'm so proud of this community and what live music can do for the world. Stay home, take care of each other, and rest, so we can all get back to sharing the things we love. - - Thanks to @cold.beaches @boiwoes and @enginesummer_ for rocking out with us. We'll be back. - - PC: @mileskalchik - @robertrashiddrums on Instagram
Andaba fuera de juego, pero ayer... - @carlos.pereiro on Instagram

Wondering if we can get more likes than my moms post? Thank you @spotifycanada for featuring us on your Billboard in Toronto and all the playlist support on our new single Swim! 🙏🇨🇦🏊‍♀️ - @sondrofficial on Instagram
Last night was a dream. So much love for Chicago. (PHOTOS: @brandleighh) - @michiganderband on Instagram
Rl som djsamuka Passagem de som com a banda supersound de Porto Alegre no veleiros da ilha - @djsamuka221 on Instagram
Holy shit, last night was incredible. Not only did you guys sell out both sessions, y'all spent $1000 at the merch table! Thank you so much for welcoming us back to live music, things are gonna go a little quiet again but we'll see you soon! 📸: @a_w.johnstone - @semanticstheband on Instagram
🚀 Sigue reverberando en nuestra cabeza la noche intensa del jueves pasado en @latrastiendamvd 💫 Acá parte del registro con estas hermosas placas de @arielugolino para @zta.uy 📷 - @estoesoro on Instagram
Our final day of The Belonging Co Conference was one for the books. We took back territory, reached new levels of intimacy, and learned that its not us—its Him. If you didnt join us for Conference this year, all 19 sessions are still available on demand until Saturday, September 26. You can get access with an Online Ticket at blng.co/mmxx - @thebelongingco on Instagram
1 of 2 - I've had some time to dig through old folders and found this lost gallery of @thenational 2016 Forrest Hills photos taken by @aaronandwhitneyphoto. This show was lovingly called 'Strangelove' because the inspiration for the angled video walls came from the war-room scene of Dr. Strangelove. Throughout the show, if you were paying attention, you could find Easter Eggs of the source film in the video content @benkrallbenkrall and I made. Another fun design element was that all of the overhead rig was placed behind the blow-through @roevisual CB8 walls.  I miss that production and the Danish engineering our friend @emilhojmark came up with to make touring this rig an absolute breeze. After this quarantine, we'll be back at it again to finish up the I am Easy To Find tour with a re-fresh that @sternbz and I are working on. - @michaelbrowndesign on Instagram
Thankful for this team - @dansrivera on Instagram
Sensational @robertplantofficial 🤟 📷: @jbajsel - @arroyosecowknd on Instagram
Dear Elufans, We continue to work on rescheduling our 2020 shows for 2021. Some of them, especially summer festivals, are already announced across our social media, some are still waiting for a new date. Were also arranging new dates for all our tours that were supposed to happen in 2020 and we will be posting updates on them as soon as possible for us. We hope to see you all again in 2021! Cheers and sláinte! Photo by @keesstravers - thank you! #eluveitie - @eluveitie_official on Instagram
Thankful For All Of YOU… 📸: @lucasbellator - @atthedrivein on Instagram
Last night was fucking therapeutic. Hope you all enjoyed it as much as we did. If you missed it, it's available for 48 hours at livefrom.events/hailthesun. 📷: @ken_mundo - @hailthesun on Instagram
We miss you all - @ginblossomsaz on Instagram
@lepeemusic ⚔ - @annalouiseyorke on Instagram

+HEALTH+ - @mikebstnmnr on Instagram
Thank you very much for coming to our special live stream show, thanks for your comments, likes and support. Muchas gracias por asistir a nuestra actuación en streaming, gracias por vuestros comentarios, likes y apoyo. #darkembrace #darkheavymetal #heavymetal #metal #metalheads #metalheadstillwedie #lifeontheroad #tourlife #keepbandsontheroadbuyofficial #audix #audixmics #espguitars - @darkembrace on Instagram

Today we're throwing it back to @takingbacksunday's 20th Anniversary with @themaineband at Summit! They #SoldOutSummit two nights in a row 💪 Which Summit show are you thinking about today? #TBT 📷: @greeblehaus - @summitden on Instagram
Remember when we could do this? Missing it. 😞 📸: @sabianlynch - @wagewar on Instagram
@atmamusicmx @foroindierocks 📸 @kaan_photography_mx . . . . . #livemusic #liveshow #liveshows #indiemusic #indie #rockalternativo #rockenespañol #synthpop #synthpopmusic #musica #musicaparaelalma - @guidolaris on Instagram
@deniemanders in @doornroosjenl. Fotos: Willem Melssen #deniemanders #doornroosje - @3voor12gelderland on Instagram
One more week until we're back on the road! The waiting is the hardest part. 📸 @joeymartinez - @promiseoftherealofficial on Instagram
CURE RAH TCT 2014 - WIN THIS GUITAR https://www.musicglue.com/tctunseen/products/the-cure-guitar-raffle - @robertsmith on Instagram
- Christian music / lyrics
Surf Trippin 2019 Japan Tour Completed! 完遂 無事全国ツアーをファイナル石垣島の地で終えることができました! 本年のツアーも全国各地多くの人に支えられてここまでこれました! 本当に本当にありがとうございました! Through the ups and downs we continue to rise. Thanks to all the fans who continue to support us;) We do this for you!!! Shen&Micro @shen037 @microfromdeftech - @deftech on Instagram
Well, another Morsefest in the books! (Swipe ⬅️ for more pics) This one was extra special...with the restricted limited attendance, I think we shared something very intimate for those that joined us in TN...and at the same time, we were also able to reach fans around the world streaming online that have never been able to personally attended a Morsefest. Two very different shows and thoroughly loved them both! I hope you all enjoyed them as much as we did...stay safe everyone and I sincerely hope we can do this again soon... 🙏 - @mikeportnoy on Instagram
Una noche en el oeste con @ca7riel @pacoamoroso y la @atrvanda Un placer trabajar con este equipo hermoso @patodolard @rociopradines @marusuena @facundocrewz @facu.friol @cruzcruzx @ailaviu @mariela_bond - @lucasbarbuzzi on Instagram
Today is the day! @METALLICA tickets on sale NOW! Buy your 🎟 at ➡️ ticketmaster.com/encore-metallica One night only! Metallica's first #concert of #2020! - @cinemadriveins on Instagram

19 de Agosto dia Mundial da fotografia. Parabéns a todos que dedicam sua vida a eternizar momentos e contar histórias através de luz. #DiaMundialDaFotografia 📸 @serciofreitas - @pedroamaraujo on Instagram

We might change nationality to Norwegian after this weekend. Thank you to everyone who turned up to our gig, either irl or on stream, and to all the beautiful people who made this trip possible. ❤️💙 📷: @olarosenlund - @mapleandryeofficial on Instagram
We're very excited to be playing @newcolossusfestival next month! Come see us: @pianosnyc Thursday March 12 at 7pm for the @kaninerecords party & @thedelancey Saturday March 14 at 7:30pm #newcolossusfestival @handdrawndracula 📷@camillefuzz - @saharaband on Instagram
Neu bestätigt: @wucantheband werden nächsten Monat beim OPEN YAIR! FESTIVAL in der Nähe von Passau auftreten! Es gibt nur 400 Karten! Viel Spaß ✌☀️🔥 • • • #wucan #wucantheband #openyair #summerfestivals #covidfree #hardrock #heavyfluterock #krautrock #femalesinger #magnificentmusic - @magnificent.music on Instagram
How many fingers in that picture ? 🤘 We play Vienna 🇦🇹 tonight , who's coming ? 📸: @clemencelosfeld - @victorgbtm on Instagram

Merci d'avoir installé la clim @lamaroquinerie 🌡 - @vincentananas on Instagram
Houston and Dallas down, Austin tonight! Only 7 @odesza "A Moment Apart" shows left! That's it! 📸: @jbajsel - @tchumpet on Instagram

But how we survive, is what makes us who we are. — #ThrowbackThursday to @RiseAgainst​ in 2018! ✊ - @inkcarcerationfestival on Instagram
The boys were back in town! Got some shots of @dizgo.band playing an amazing set on Saturday! Amazing lights provided by @goeddesoundandlight . . . #dizgo #bloomington #jamband #jammin #iu #silouette #heady - @amimagez on Instagram
🖤 CITY CALM DOWN 🖤 Looking forward to shooting @citycalmdownmusic Television UK/EU tour! First show tonight Glasgow @oranmorglasgow with @neonwavesband! Going to be a great night!🖤🖤🖤 _ @citycalmdownmusic @neonwavesband @blackof_hearts @oranmorglasgow @iohyouforever @audioloveofficial #music #musiclovers #livemusic #gig #livegig #band #rockband #rock #singer #singersongwriter #concert #concertphotography #audioloveofficial #livemusic #gigphotography #bandphotography #photography #photographer #gigphoto #musically #musica #instarock #instapic #livemusicphotography #rockphotography #ozmusic - @blackof_hearts on Instagram

- I Killed The Prom Queen
Sevenfortyfivepm @heavenshallburnofficial @thatdudefromhsb @maik_heavenshallburn @marcus_hsb @erichsb . #heavenshallburn #heavenshallburnofficial #wacken #wackenworldwide #magentamusik360 #virtual #andnowtosomethingcompletelydifferent - @the.chris.bass on Instagram
#LetTheMusicPlay The UK live music industry is a complex ecosystem that supports over 200,000 jobs, and thousands of different companies and business types. This entire ecosystem needs urgent support. Behind every show are specialist roles in venue operations, promotion, booking agency, management, production and many others. All of these jobs are now at serious risk. Read more: https://www.ukmusic.org/policy/let-the-music-play/ - @officialopeth on Instagram
Out of captions but still having fun !!!!!! 📷: @theworkofjar - @willdeely on Instagram
YOU!!!..... that time I dressed like some sort of gringo dentist. Props to Johann Wierzbicki from @rockflesh for the shot! #rockshow #livemusic #takemeback #rocknroll #rockmusic #britrock #rocknrollrevolution #rockflesh #livephotography #livephotographer #massivewagons #earacherecords #rockpeoplemanagement - @massivewagons on Instagram
When ur vocalist pulls off a stunner and you run towards him. Can't wait to get back on stage . 📸 @officialahmadbutt #kashmirtheband #thebandsareback #music #live #sound #stage #lights #concert #lahootimelo2020 #festival #tb #ibanez #guitar #bass - @usmansiddiquee on Instagram
Fire up the Maxi-Brutes, circle track and vintage lenses ! . . @cerebral_monkey_ent @rawcameraco @peacemaker_filmworks @peacemakerstudios @dan_rizzuto @pieterstathis @chrislewall @jensmowatt @skyler_mowatt @glenncrafty @elenajmiller @cheyanne.tanner_mua @davidsarra_ @toze.campos @yatesmurray @anitabrown116 @robthegaffer @warrentips17 @primotron3 @cholo_medina_ @hecticmarc @absolutely_man @mbseco @lambertautomobilia . . #cinematography #directorofphotography #canadiancinematographer #vancouverfilm #teamwork #maxibrute #firestarter #circletrack #peeweedolly #anamorphic #lomoanamorphic #fullframe #fullframecinematography #reddigitalcinema #redmonstro #redkomodo #redkomodousers #nikonais #zerooptik #vintagelenses #anamorphicflare #bokeh #bluestreaks #asteratitan #rawcameraco #cinemalensboutique #camerahousevancouver #peacemakerstudios #servethecreative #pieterstathis - @pieterstathis on Instagram
In between takes for the "Fire and Water" video. @acefrehleyofficial @ampeg @fender @daddarioandco #bassist #musicvideo #marshallstack - @chriswyseowlman on Instagram
The idea of playing and attending insta live shows for the rest of my life is not entirely dissimilar to the concept of purgatory. It's true I have a love/hate relationship with shows but I know it's really good for me and good for other people too 💞 music is one of those rare things we can all enjoy together, I know it's Covid times and we all need to be careful but we can still support our venues by pressuring our government to support them #letthemusicplay - @niluferyanyaaaaaa on Instagram
🐊🦄🐶 #sovietsoviet 📸 @siddhartamancini - @soviet_soviet on Instagram
Wrapped 40 shows with this wonderful group of people last week. It was/is an honor working with such a talented team and I'm proud to play a part in it. Much love to Noah, band, crew, and management. 📷: @savannahlaurenphoto - @keelansohara on Instagram
HAPPY BIRTHDAY, MIKAEL!! ❤️🎂🎉 Photo: Janne Järvinen - @thehawkinsband on Instagram

Y ahora que te tengo al lado me siento mucho mejor, solo si es contigo 🎤 Hoy os traigo unas fotos del sábado que tomé en el concierto de los 40 principales 🤙 ° °Band: @bombaioficial °@los40spain #concert #band #bass #ukelele #guitar #concierto #los40primaverapop #los40principales #bombai #photospain #photograpy #fotografia #foto - @dreams_blu on Instagram

Now that Violent Portraits of Doomed Escape has been out for about a month, what's everyone's favorite track? How do you think it compares to our older releases? Have a killer weekend all and pick up your copy of VIOLENT PORTRAITS OF DOOMED ESCAPE today!! 🔥 #saveourstages #blackcrowninitiate #bci #violentportraitsofdoomedescape #vpode #deathcomesinreverse #holysilence #sunofwar #invitation #indiemerchstore #centurymedia #centurymediarecords #centurymediaeu #yearsinfrigidlight #selveswecannotforgive #wreckageofstars #songofthecrippledbull #metal #heavymetal #progressive #deathmetal #progressivedeathmetal #metalbands #heavymetal #2020 #thinkloudstudios - @blackcrowninitiate on Instagram
We have the privilege to announce a super exclusive audio visual show @ferrycorsten presents 'Gouryella for Thursday in Kalypso club! Counting the days now till AWAKE Croatia 2020, see you next week 😎 Check the timetable (link in bio)! - @awake_germany on Instagram
Remembering some of the epic things that happened last year. So many great gigs and good times were had! Can't wait until we get to do it again, whenever that is! I think about how much energy is going to be in every venue for every show when we can all start playing shows again. It's going to be so good! If there was a silver lining to the live music industry being on hold, I think that would be it for me. Just knowing how appreciative everyone in the room is going to be for live music to be happening again! 📸 @maxtaylorgrant @beyond_the_backline #cantwait #livemusic #friends #memories - @rabeaafro on Instagram
Are you doing everything you can to stay healthy? 🤔 📸: @bneuphoto - @inresistanceofficial on Instagram

Alooo Blumenau!! Salve o @festivaldacerveja !! Amanhã estamos de volta, à partir das 22h! - @eueminhabanda on Instagram

#blessed to play @forkfestmusic with this crew🙏🏼 Such a good day. Was an honor to share the stage with so many bands I love and respect. Thanks to the entire Fork Fest team as well as Corey and @velourlive for letting us be apart. Also, thank you to all you beautiful people that sat in the heat with us and listened to our set! More to come😋 📸: @cays.on.film - @garonbrett on Instagram

Der neue Termin für das Konzert Thees Uhlmann & Band bei uns im Waschhaus Potsdam steht fest! 🤩🎸 👉🏽 SA. 17.07.2021 👈🏽 Bereits gekaufte Tickets behalten ihre Gültigkeit. #wissenwaslosist #konzertpotsdam #livemusikpotsdam #wirliebenlivemusik #theesuhlmann #waschhaus #konzert #schiffbauergasse #schiffbauergassepotsdam #waschhauspotsdam #openair #2021 - @waschhauspotsdam on Instagram
I'm getting back on a stage this week! I'll be at @liveonelgin in Ottawa ON Saturday Sept. 19th. Tickets are only available in advance (none at the door) so get them while you still can. Book your table, wear your mask and I'll take care of the tunes and bad jokes. Ticket link in bio. . #ottawaMusic #ottawaLiveMusic #godinguitars #socialDistancingTour2020 #roryTaillon #liveOnElgin - @rorytaillon on Instagram
Trotz sitzen, Abstand und Masken beim rumlaufen tut es sehr gut wieder unterwegs zu sein. Stimmung in Leipzig war top. Fotos: @lutzadorf #leipzig #parkbühne #radiohavanna #mnni #krassestegang #openair #punkrock #punkrockshow #mirtutallesweh - @mnniac on Instagram

WOM 🎺 • • • • #waitingonmongo #houseofindependents #localmusic #withmytamron #sonya7iii #sonya7iiiphotography #concertphotography - @mikey.limes on Instagram
We cant believe we arent at Vernon Downs today. Were excited to crank our system loud and listen to some @moetheband anyways 🤷‍♂️ Doors: 730PM // Show: 830PM Tickets for this live stream broadcast are available from the link in our bio *Tables seat up to 4 people * All food and drink must be ordered through The Noble and Alto Cinco apps (Yes, thats right, you can have @alto5cinco delivered right to you!) - @thewestcotttheater on Instagram
2021 tour dates with @fozzyrock announced!!!! - @royalblissband on Instagram
- @g_r_e_u_s on Instagram
JUST ANNOUNCED! @alltimelow live stream event series Every 🎫 purchased through our link directly goes to help us stay afloat until shows return IRL! On sale Wednesday. Hit the link in our bio! 🙏🏼 10/9: Wake Up Sunshine (Full Album Play) 10/23: Rians Choice 11/13: Alexs Choice 12/4: Zacks Choice 12/18: Jacks Choice - @masquerade_atl on Instagram
Year ago tonight. This shoot was a bit of a challenge, but so fun! Kurt Vile Shot 9/21/19 . . . . . . . #kurtvile #312blockparty #gooseisland #indiefolk #concertphotos #indierock #livemusicphotography #indiemusic #musicfestival #festivalphotography #lofi #matadorrecords #chicagomusicscene #concertphotographer #musicphotography #concertphotography #livemusicphotography #concertjunkie #stevesymphotography - @stevesymphotography on Instagram

Last few shows of tour w/ @tigersjaw comin' up this week 😢 📸: @positivime - @marklebiecki on Instagram
Remember when @grouplove rocked our 🌎 #rockweave | 📸: @_saramontydesign_ - @rockweave on Instagram
Proud to have hosted @michiganderband's first live performance since March! We're forever grateful to be able to give artists the opportunity to perform again. 📸: @cooper_baumgartner #chicago #thingstodoinchicago #drivein #driveinconcert - @lsdrivein on Instagram
Shot at the Brooklyn Bowl Las Vegas from our last tour few weeks back. Our hearts are with the victims of this terrible tragedy that happened in our home town and also with all of our friends and family in Puerto Rico, Mexico and the rest of the world who are in constant struggle. Its hard to comprehend these hard times. Unity, love and compassion is all we need. Lets not stop now. Lets not stop never. #StepUp 📷 @photofm - @invidia_official on Instagram
Cari terrestri, diciamo che questo 2020 non è iniziato proprio alla grandissima. Tra le le tante, anche ben più gravi, non possiamo non segnalare il fatto che siamo stati insopportabilmente distanti da voi. E purtroppo questa distanza dovrà protrarsi anche per i mesi estivi. I concerti dei Subsonica che prevedono grande partecipazione di voi terrestri, sono tra gli eventi che non si possono realizzare in base alle normative attuali. Potrà esserci occasione di incontrarci singolarmente in qualche occasione più "intima", legata ai progetti paralleli intrapresi da alcuni di noi. Ma sappiate che abbiamo in previsione di riprendere le attività esattamente da dove le abbiamo interrotte, cioè dal tour di Microchip Temporale, per poi passare successivamente una caldissima estate live nel 2021 a ad altre cose che ci porteranno alla realizzazione dell'album 10. Numero tondo e importante. - @subsonicaofficial on Instagram

Throwback shot from our gig at #kuplung last december. . Fanni Zahar - flute DJ Slow - sampler, percussion DJ ONE-AB - scratch, sampler, percussion Szabolcs Bognar aka Szabi - keys Tomi Heilig - bass Levente Boros aka Lev Toystore - drums . 📷 by Sinco #soulclapbudapest #soulclap #budapest #hiphop #rap #soul #futuresoul #neosoul #electronica #funk #beats #beat #groove #instrumental #live #show #improvisation #band - @solqlapbudapest on Instagram

The Hubschrauber live in Doornroosje afgelopen zaterdag. 🙌 Onze eerste show met 100 bezoekers smaakt naar meer. Up next: Linde Schöne en NAVARONE. Er zijn nog tickets! Check onze site via link in bio! Fotos: Vincent Moll @thehubschrauber #thehubschrauber #livemusic #doornroosje #doornroosjenijmegen #concertphotography - @doornroosjenl on Instagram
Today would have been the last show of our Brain Pain record release tour. It's always great to be home but hate that we didn't get to play more of the new songs and the rest of the shows. Hopefully see everyone when we are back out in July. 📷: @mike.demellia @fouryearstrong #fouryearstrong #fouryearstrongbrainpain - @drinkscotch on Instagram
March is getting stacked with great shows and this one is no exception. Special Collaboration March 14th. join us at @oldfashionedlumber with @goldenhowl and steve and Mel from OB. We will guest feature some members of golden howl as well as guest beats by @donaldwoodard. 7-10 pm. 10$. Tons of guest vendors and food. Beer by @attitudebrewing axe throwing, fire pits. Stoked. Come us for donation based good times! @htkleather Art by @alexicon_devil #creatureandthewoods #olfashionedlumber #livemusic #barrioartcrawl - @creatureandthewoods on Instagram
It feels like just yesterday we were going wild for @the1975 at #Laneway2020 and today we get to go wild listening to their latest album Notes On A Conditional Form 😆 Check it out all good streaming platforms 👏👏 - @lanewayfest on Instagram
This one hurts. Theres so much to be said of this dark and tiny space thats brought so many of us together. Weve played some special shows here and can only hope its not truly the end ❤ - @thecoldseas on Instagram
Were stoked to see Dani Lion and Nimkish repping Nimbus at the @Music BC Lets Hear It Showcase! This lineup is insane - have you RSVPd yet? https://zcu.io/5LY4 - @nimbusrecording on Instagram
Happy Birthday @scottstapp hope to rock out soon 🤘🏼🤘🏼🤘🏼 • • 📸 @thebendermatt • • • • #scottstapp #purposeforpain #tour #misstouring #musician #music #rock #metal #creed #musicman #ebmm #iplayslinky #dunlop #dunloppicks - @benjrflanders on Instagram
Calgary! So stoked to share Ill be playing at Wildhorse Live next Saturday! Ticket link is in bio aswell as social distancing guidelines and information. Cant wait to play for you, this is gonna be great! #stickybuds #alberta #yyc #yycliving #livenation - @stickybuds on Instagram
Eigentlich würden wir heute unseren 11. Geburtstag an der Ritterstraße feiern, aber wirklichen Grund zum Feiern gibt es ja aktuell leider nicht, also bleiben die Türen heute zu und die Anlage still. Stattdessen möchten wir uns bei euch für die treue Unterstützung in den vergangenen Wochen und Monaten bedanken. Das gibt Kraft und hilft. Wenn ihr uns weiterhin unterstützen möchtet, dann kauft am besten Tickets für die anstehenden Veranstaltungen auf www.fzw.de und besucht uns fleißig weiter mit ordentlich Durst ;) DANKE - @fzwdo on Instagram
@handslikehouses X @foxleague X @foxfooty So good working with these legends. 🔥 Look out for their song(s) being used for the sounds of both the @nrl and @afl finals on @foxsportsaus - @mattchuuuveitch on Instagram
Büyük düşünür Madonna'nın da dediği gibi; Music...makes the people...come together...yeah... @michaeltobiasdesign @aguilaramp #alpersönmez #alpersonmez #alpersonmezmusic #bass #bassplayer #bass #bassplayer #mtd #mtdbass #mtd4lyfe #aguilar #aguilaramplification #bassguitar #bassguitarist #basslife #basslove #bassplayersunited #bassgear #notreble #bassporn #instabass #bassgram #lowend #basstheworld - @ersonmezalp on Instagram
SPECIES VIRTUAL WORLD TOUR - OPEN THE DIMENSIONS Let me live again! 新たな次元のライブを 劣化版ではなく未来を そんな想いで作り上げた初の配信ライブ 観てくれたみんなありがとう! これからも俺らなりのやり方で進んでいくから楽しみにしていて! WE ARE THE FUTURE🤘 配信は22日まで観れるので存分にお楽しみください! photo by @nishimakitaichi - @kazucrossfaith on Instagram

Hands up if you miss live music 🖐🏼🤚🏼 📸: @alexvnder - @bush on Instagram
Gothenburg! Make sure to make the best plans for your Valentines and come see us at Tradgarn tonight! 😉 Only two more shows left on our #outstrider2020europeantour along with @vltimas, @1349official and @nuclearthrash. See you! Photos by @luxusphoto in Warsaw #abbath #outstrider #blackmetal #norwegianblackmetal #1349 #vltimas #nuclearband - @abbath_official on Instagram
@liamgallagher #liamgallagher solo for the first time at the #barrowlandballroom 📸 @bazzamills #bàzzamills #faceinthecrowd @kulbritania #kulbritania @oasis #oasis In my mind my dreams are real, Now were concerned about the way I feel. Tonight Im a rock n roll star! Tonight Im a rock n roll star! #peace #love #music #PLM ✌❤🎶 - @barrowland_ballroom on Instagram
Two more days until we get gnarly with THESE dudes. Could not be more pumped @gangofthieves. https://www.facebook.com/events/839533452759131/ #funk #gangofthieves#theacousticbpt#friday - @mojofunkmojo on Instagram
💦☔️ - @jessydemerara on Instagram
elbow 2021 tour tickets available at elbow.co.uk All existing tickets remain valid. - @elbowofficial on Instagram
Thanks for virtually joining us last night🙌We really enjoyed doing this @storiasemilive show for you guys! Hope you liked it! Check out the live version of "You Will Remain" from Youtube, link in bio!🎸 You can also buy & watch the whole show again at semilive.fi 🔥 It will be available for a couple of days. #shirazlane #storiasemilive - @jani_laine on Instagram
Foxing - @itsnotaphasemomm on Instagram
I have never taken for granted any of the stages I have been blessed to perform on. This past weekend was a clear cut reminder of that. Stay positive and keep believing ANYTHING is possible. . . . . . . . . . . #photooftheday #instagood #nofilter #igers #picoftheday #love #olgplaystage #swag #lifeisgood #olgplay #instapic #instadaily #selfie #instamood #bestoftheday #styleinspo #ootd #outfitoftheday #whatiwore #shoppingaddict #beautydoesnthavetobepain #currentlywearing #instastyle #lookgoodfeelgood #ootdfashion #fashion #country #countrystyle #pic #havingfun - @sachavisagie on Instagram
Where would you like to see us play when touring resumes? - @thousandbelow on Instagram
- after years and years of trying to form a cemented group. my band are finally steadily gigging and have just released our first record. I couldnt be happier (im the guy singing)
Nu på Netflix❤️ @netflixnordic #nomorefuckstogive - @helenabergstromnutley on Instagram
- Got to shoot The Midnight for the second time, since their third show ever
Tune in or set your recording devices accordingly!! #allmanbettsband #cbs - @gintyb3 on Instagram

Tonight @zrock2020 One of the few shows which are possible to organize! Smells like disco! Shall we meet tonight? Photo by @matkat_photography #turmionkätilöt #tk #2020 #globalwarning #new #album #industrialmetal #disco #nuclearblast #zrock #fuckcorona #tässätätäonalaniellä #kumivaateonperiaate #tännesitäjallua - @turmion_katilot_official on Instagram
Mikä päätös festareille! Kiitos @olaviuusivirta , @chickengrassofficial ja @gasellit mahtavista esityksistä 🥳 Tänäänkään ilta ei pääty tähän, vaan iltaa voi jatkaa Varjon virallisille jatkopaikoille @45_special_oulu ja @bassoclub ! Kuvat @ramiranta.fi #varjo2020 #varjofestivaali #rakkaudenturvavälit #oulu #festivaali - @varjofestivaali on Instagram
💀Decapitated 🎸Singing in the rain performance at Motocultor Festival 📅 August 17th 2019, France 📷 www.leonorananke.com - ask before sharing and no crop thanks. @decapitatedband @sirvogg @rasta_decapitated @hubertwiecek @eugeneryabchenko @motocultorfestival #decapitated #deathmetal #polishdeathmetal #motocultor #motocultor2019 #heavymetal #spheresofmadness #motherwar #rain #concertphotography #musicfestival - @leonor_ananke on Instagram
We rounded off our Silent Alarm shows with a special performance of Banquet on @latelateshow last night. You can watch it now on YouTube. - @thisisblocparty on Instagram

Looks like I get to play with @thesoulflytribe every night till the end of tour! I'm using Maxes signature #esp with only four strings lol #metal #soulfly #arrivalofautumn #maxcavalera #metalgods - @carbomb_the_destroyer on Instagram

Our first show in Auckland is SOLD OUT!! Cheers to everyone for the support. Sorry to anyone who missed out on tickets. If youre still really keen to come to one of our shows, cruise down to our home turf Raglan on the 7th of August🍻. Grab your tickets @ eventfinda - @cloakbay on Instagram
Thanks for these piccys @angienewphotography from our show last year in a sydney at @factory_theatre with @galacticempireofficial - @sandcram on Instagram
. Thank you for all the good vibes @vuurdoopfestival ❤️ . 📸@zebcoune #vuurdoop #muziekodroom #firstgig #grateful #excited - @sarah_greenofficial on Instagram

GRACIAS a todxs por el cierre del año en la fiesta de @elfarolitouruguay, estuvo tremendo 🥵🥵 Nos vemos en la década que viene con disco nuevo, fechas nuevas y países nuevos 🤫 Hasta la próxima // f. @germandiazph - @losbuenos.modales on Instagram
So BEAST to be back up on a stage on Tuesday, we're very excited to do it all again tonight! Even more special to be involved in the first large scale creative arts event since COVID 19 hit planet earth. Let's do our best to get our industry back to normal as quickly and as safely as possible. 📸: @afishout0fwater #samfender #socialdistancing - @deanedwardthompson on Instagram
Thanks Caloundra Music Festival! That was another level. Big love to the new and returning fans and friends supporting both sets! Grateful and fired up! @caloundramusicfestival . 📸 @nala_music_management . #brass #bullhorn #bullhornbrassband #thehornsarecoming - @bullhornbrassband on Instagram
Other killer snaps from SPECIES VIRTUAL WORLD TOUR - OPEN THE DIMENSIONS'! What was your favorite part of this virtual show? If you havent checked it, its still available here: https://tokyosessions.com/ 「SPECIES VIRTUAL WORLD TOUR - OPEN THE DIMENSIONS」ライブ写真を公開! 明日23時59分まで見逃し配信も視聴可能です。通常・限定Tシャツ付きチケットも明日22時まで購入可能なのでチェックしてみてください。 詳しくはコチラ▷ https://tokyosessions.com/ Photo by @nishimakitaichi - @crossfaithjapan on Instagram
Playing the Mish was super special and @sunsquabi did it right. Thanks for letting us come up and do our thing. Until a v socially distanced next time. - @recess_funk on Instagram
Endlich. Wieder. Konzerte. 🥳 Düsseldorf! Das war das schönste Sitz- und Abstandskonzert, dass wir jemals spielen durften. Danke für den tollen Abend. Hat hart gebockt, euch alle endlich mal wiederzusehen. 🖤 Leipzig, zieht euch euren am wenigsten dreckigen Schlüpfer an, euer heissestes Bandshirt und schmiert euch ein wenig Pomade in die Haare. Wir haben da so ein bisschen was nachzuholen. Männi freut sich auch. Gibt noch ein paar wenige Karten an der Abendkasse. Einlass ist ab 19 Uhr. 😷 📸: @konzertsucht #radiohavanna #veto #vetoopenairs #fcknzs #fckafd @fausthoch #fausthoch #keinbockaufnazis - @radiohavanna on Instagram
We're busy finishing up something new, but in the meantime, here's an old photo #fvmf19 📸: @housetornado - @iwillkeepyourghost on Instagram

Hellgium was unreal. Thank you so much for tuning in. Weve missed the stage so fucking much. Thanks to our brothers in @arson.be, @bearpropaganda, @carnationbandofficial, @offthecrossofficial, @fleddymelculy and @welcometotheaa for making this an awesome experience. . Lets do that again. But with you guys in front of us ♥️ . 📸 @cathy_verhulst . #fleddymelculy #offthecross #kinghiss ##rock #metal #hardrock #stoner #stonerrock #stonermetal #groovemetal #alternative #heavymusic #grooverock #heavymetal #rocknroll #rockandroll #rockband #metalband #guitars #drums #bass #musician #singer #artist #concertphotography #blackandwhitephotography #photography #blackandwhite - @kinghissband on Instagram
🤪🥑💪🏼 - @shrimpcocktail on Instagram
Fantastic show last in Chicago @hobchicago. 🤘🏼 - @allhailthesilence on Instagram
Thank you Philadelphia! NYC you better be ready! . . #est1999 #thestartingline 📸 @digirichie - @thestartinglinerock on Instagram
Toronto . 📷@chelseabrimstinphotography - @benji.courcy on Instagram
Dude it's been 10 long years together, writing songs, seeing the world and most important getting on your nerves. It feels like we're just getting started, minus our backs hurting now after shows, But I'm ready for another 10 years if you are. Happy Birthday @kellinquinn 🤘🏻🤘🏻🤘🏻 love ya doggie 👴🏼🧓🏻👴🏼🧓🏻👴🏼 - @jacksws on Instagram

Today is a lovely day to play @mishawakaamphitheatre with our @sunsquabi friends. We hit at 7:45. Super grateful to be playing 🎶🎶 again. ( 📸@taylorsphotocollective ) - @recess_funk on Instagram
Tim Kamrad Down and Up Tour 2018 📸: @janphilippbehr #mojo #hamburg #tourstart #timkamrad #diesegut #goodvibes - @jon_s_kitchen on Instagram
Después de casi 10 meses sin ver a mis queridos @allisonband al fin pude tomarles fotitos mientras tocaban canciones de todo está encendido, la vida es buena✨. . . . . . . #Allison #AllisonBand #TodoEstáEncendido #nitidorecords #Yourlocalmusicphotographer #livestream #livestreamphotography #concert #livestreamconcert #México - @annikacimas on Instagram
We like to party, and by party I mean play musical instruments for people in Seattle. 📸: @chuckbrueckmann @clintloweryofficial @jonjourdan @patseals #sabian #ddrum #evansdrumheads #promarksticks #carmichaelthrone #pfeiffersnare #CLSolo #crookcountyco - @ryanbennett_drums on Instagram
yeah we dress up to get down 👄:@itsthemouths 📸: @krisherrmann - @marklebiecki on Instagram
Qué maravilla ayer! Gracias!!! Hoy le damos otro poco. 🎉@morgan_musica 📷: @javierbragado - @davidchuches on Instagram
Packed venue in Melbourne! 🤘🇦🇺 Thank you all for the great start of this Australian tour!! Tomorrow we hit Hindmarsh! — Australia tour 2018 May 16 The Gov Hindmarsh, Australia May 17 The Northern Byron Bay, Australia May 18 Eatons Hill Hotel Brisbane, Australia May 19 Metro Theatre Sydney, Australia May 20 Capitol Perth, Australia — Thank for following us we promise to give you the most beautiful pictures and videos Thank you so much Via: @sepultura - @sepultura__fc on Instagram
to rock @desertfest_belgium with a #babyblue bass was nuts! OMG - picture by @marmo_da #zealandardor - @lukaskurmann on Instagram
Recebemos essas fotos fantásticas do querido @michaelschmidtfotografias que tem um trabalho sensacional. Na sequência, o melhor do casamento dos empolgadíssimos @luluu_hoffmann e @m.ruttmann Foi demais! #bandamalibusc #bandamalibu #casamentoblumenau #casamento #festatop - @bandamalibusc on Instagram
shot by @philsphotography.ch - @zealandardor on Instagram

Vielen Dank für eine mega geile Tour! Alle die nicht genug bekommen können, sind herzlich zu unserem Nachholkonzert am 22.03. in Nürnberg, Hirsch eingeladen! - @alifedivided_official on Instagram
Uncertain times have left us constantly thinking about the past. We promise that once it is safe to play shows again, you will be hearing a lot from us in the future. In the meantime, stay safe, and mentally prepare yourself for new EB music. 📷: @hurleyhurley - @eternalboymusic on Instagram

¡Reviví en estás fotos los algunos de los mejores momentos de Cosquín Rock Online! . 🌍 El mundo está cambiando. Y nosotros, cambiamos con él. 📲 Nos volvimos digitales, y sumamos a 20 años de historia, nuestra primera versión online. . #CROnline - @cosquinrock on Instagram

I hope you all tuned in last night and enjoyed Night #1 of MorseFest 2020...It was so great to be performing again! . What a fun setlist and so many fun moments...here's some great pics by @cantleberrytale (SWIPE ⬅️) . If you missed it, I believe you can retroactively buy online tickets in the MF 2020 store at www.nealmorse.com until 23:59 CST on Sunday and the download will added to your account next week. . Tonight we shift gears from fun Classic Rock covers to full on epic Prog with the live premiere of Sola Gratia and many other surprises! Tune in and join the fun... 😎 - @mikeportnoy on Instagram
we're bringing it back to the roxy where it all started for a one night only full band livestream event. tickets on sale now at lovelytheband.nocapshows.com 💋 - @lovelytheband on Instagram

....Vanavond weer met deze kanjers "on stage". #thealliance #leeuwarden #valentine - @paulcoenradie on Instagram

You've got the rhythm in your blood🩸 💥 Happy weekend pills! #bluespills #bluespillslive #holymoly 📷 @fotopixey - @bluespills on Instagram

Creamos un festival de música en la naturaleza, dentro de la ciudad, con un gran ambiente para vivir una experiencia colectiva y redescubrir la capacidad de asombro. Eso es Radiobosque. 🌲✨ - @archipielagomx on Instagram
¡Increíble! Gracias por conectarse y vivir la #OberturaDigital @salaestelaroficial ¿qué les pareció el concierto? Mañana subimos toda la galería de fotos por @daviddbarajas 🤯🤯 #lightdesign #stagedesign #lightart - @odisseomx on Instagram
Amanhã, às 21h • John John Grunge Tribute • Com @leticialetrux @jao e @suplaoriginal + @didiwagner e @brunosutter nos canais da John John do Insta, Twitch ou no site! www.johnjohndenim.com.br, @johnjohndenim #JohnJohn #TributoJohnJohn - @ejaokunproducoes on Instagram
Which festivals should we perform at in 2021? Let us know - and maybe also send your wishes to them too ❤️ We hope to see you next week! 📸 Nikolai Nersesov #brothersmoving #festival #summer #2021 #live #concert - @brothersmoving on Instagram
#culturaymi lima 2019 con @andreaquemira Polaco x @kennyayon 📸 @franciscomedina - @danolujan on Instagram
Hamburg, Germany 15/09/2020. Thank you for the most amazing evening we could have hoped for playing live music to an audience for the first time this year. It seems fitting that we could have played the show in a city that means so much to us as a band, and you didnt disappoint. The whole show was conducted safely and in compliance with all local regulations and procedures to prevent the spread of covid-19. Shows CAN happen safely if local laws allow, and we hope that this can show everyone that this isnt the end for live music. Theres a long way to go, but we are lucky to have had one evening to do what we love. Thank you to everyone who contributed to making it happen, special shout outs to @torbenmeyerontour @j_may_es @bob_munro @edved65 @smittensbh9 @ph0ebethegreek and to everyone who sold the show out! 📷 @adina_scharfenberg_photography - @coldyearsband on Instagram
"Living in America. There's nothing wrong ... I'm concerned 'cause there's nothing wrong." - James Brown. 📸: @erikapackett . . . . #america #lol #bass #oldsoul - @henrymaneuver on Instagram
Always a pleasure Stockholm #stockholm #deathmetal - @thulcandraofficial on Instagram
6-10 // Last Hangar Last Sunday at FCC and the Hangar. Amazing community and band. I learned so much from you guys. "It's not good-bye but until next time" 👌Lighting thanks to @parker.hoge. 📸: @theestonphoto - @hanji5 on Instagram