little miss meme

Redditor Questions If Intervening In Pregnant Sister-In-Laws Harsh Treatment Of Brother Constitutes Meddling In Marriage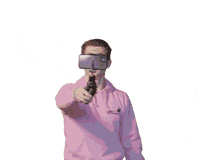 - Anxiety

Pita wearing a flower.

Soobin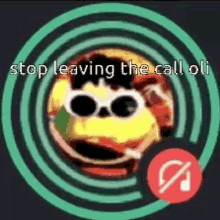 - I love deya muniz

《 𝐒𝐧𝐚𝐩 𝐒𝐭𝐫𝐞𝐚𝐤 》 ◈ 𝐌𝐢𝐧𝐬𝐮𝐧𝐠 - 《 𝐅𝐈𝐕𝐄 》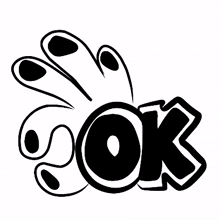 - life

Doctor Who Holidays! :3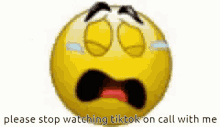 - All I can think of when I hear everyone getting engaged/married...

Idk to put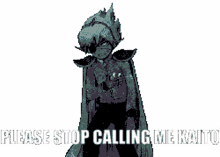 - Conspiracy Theories [OC]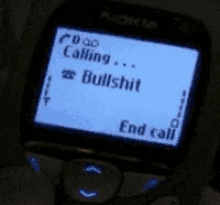 - Three, Two, One....
kermit pfp
jeon jongseo icon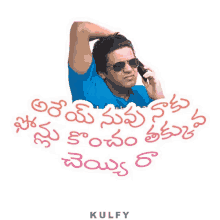 - Son, you are dead to me [OC]

Single dad adopts 13-year-old boy who was abandoned at hospital by foster parents

𖥻knowkitty 𖤐 𓈒࣪  ᭡ ˖

- What Have I Done

Woman Asks If Shes Being Demanding For Asking Husband To Cancel Boys Weekend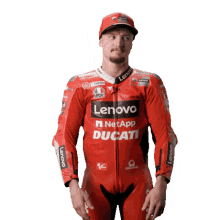 - Your life is what you make of it

a call from my dream by meaningful stone

𖦹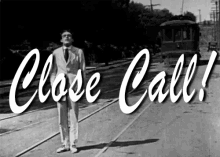 - Worlds most humble person award.

HES SO PRETTY 😭🫶
psychologists HATE HIM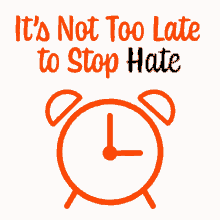 - Background Slytherin

Teen Drama Unfolds As Redditor Gets Back At Sister For Calling Her Cat It By Calling Her BF The Same

𝑺𝒆𝒓𝒊 𝑲𝒊𝒌𝒚𝒐𝒖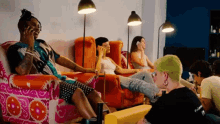 - Why is the title limit 300 characters? That seems excessive.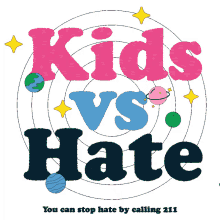 - [Meme] growing pains

The Most Beautiful NASCAR Couples

𝐁𝐀𝐃𝐃𝐄𝐒𝐓 𝐁 | haikyuu x reader - (𝟭𝟵) use protection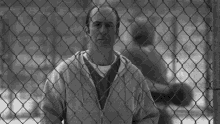 - Human of New Zealand: Hydrating Person

౨♡ৎ
Mom Refuses To Drive Her Gifted Daughter To College-Level School, Ignores Every Option To Make It Possible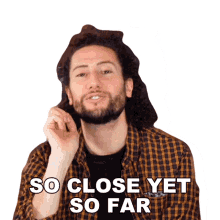 - I think I have found my new favourite sub

"I'm Going To Report You To A Manager!": 'Old White Lady' Mistakes Customer For An Employee, Gets Mocked Instead

Deftones cat album cover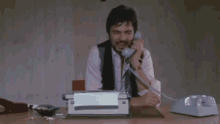 - Type [OC]

We Collected Airplane Jokes For Every Traveler Flying To Their Destination

Boyfriend And Girlfriend Conspire To Sleep Naked Because Roommates GF Keeps Entering His Bedroom Without Permission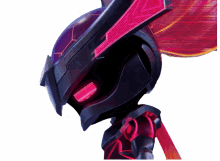 - Very Scientific Research

Comment any questions y'all have🌸🌸

Glitch | Jjk ff - G24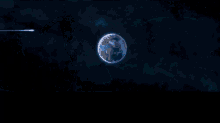 - Double Magic [OC] 🎩
Boss Calls Woman 'Slutty' After Seeing Her Linkedin Profile Pic Where She's Wearing A Basic T-Shirt,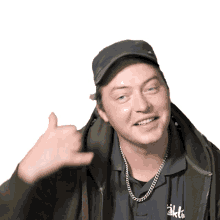 a f f i r m - @nathanwpylestrangeplanet on Instagram
40 'Shockingly' Good Programmer Jokes And Memes From This Online Group (New Pics)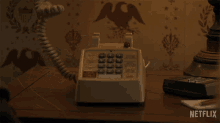 - Oatmeal and Rum

໒꒰ྀི ᵔ ᵕ ᵔ ꒱ྀི১ 🎀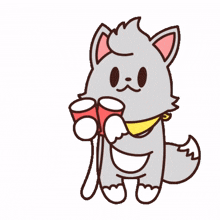 - Jon's Diary — Entry #16: Industrial

Is this what you call a profile pic? 😉❤❤️
"Went To Cinema, Got Called 'Negative' For Asking 3 People To Stop Talking And Using Their Phones"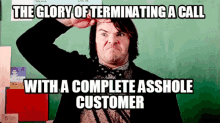 - Sci-Fi Dialogue
◯ · ✿ · ★ : ⟶ ⌇

- Asking out women

"She Was Just Trying To Clean Out The Extra Milk In Her Mouth": Newborn 'Defends' Mom Being Told Off For Public Breastfeeding

★ HOBIE.

- Adjustment (oc)

Dollcore pfp

Glitch | Jjk ff - G25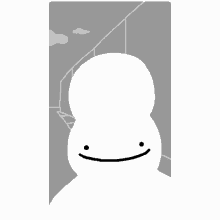 - • Just RELATIONSHIP Things #1 • Subtle (but not really) shout out to my husband for learning to speak my language ❤️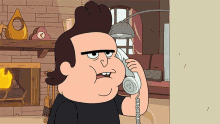 - [OC] Dont pretend that your dog doesnt have a very specific voice.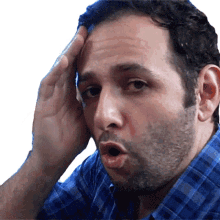 - ????????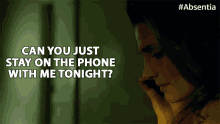 - Its impossible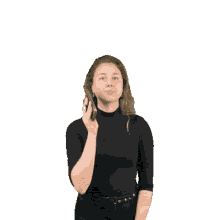 - Good Times at Shady Acres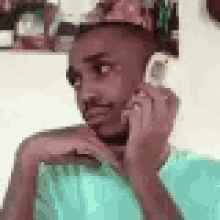 - Reddit! I need your help. I have a book coming out Monday with all the proceeds going to mental health awareness in partnership with the non-profit that saved my life. Heres a comic called Everything I Want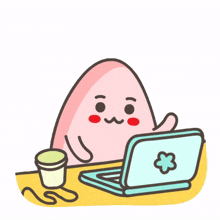 - It's ok bro... [OC]

- Welcome to Civ 6, console players!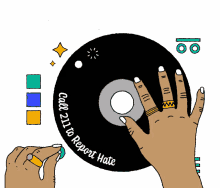 h a r m l e s s - @nathanwpylestrangeplanet on Instagram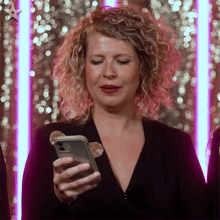 - Animal Planet
- Animal Testing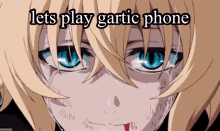 - An Apple a Day [OC]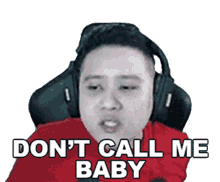 - Poor guy...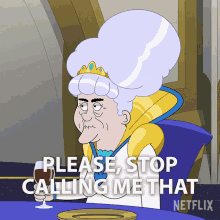 - Drawing of a conversation with a person I have recently.

- Looks like this is the end Anakin (sorry for poor quality)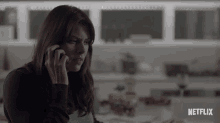 - The Grudge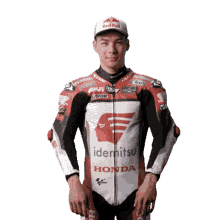 - oh its coming

- Garfield Comic Chapter 2 (page 3)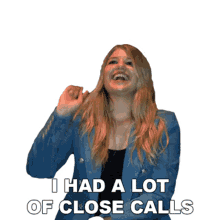 - Post Comments [OC]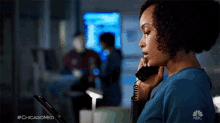 - Every. Single. Time.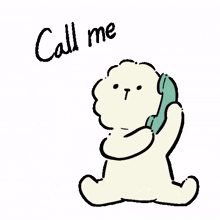 - The Political Compass: High School Edition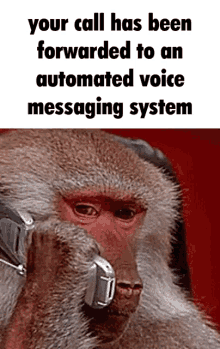 - I thought the games were supposed to stop after dating a while [OC]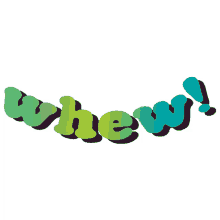 - Every single SrGrafo template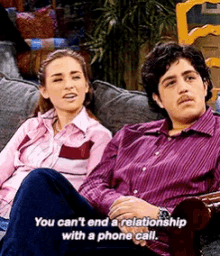 - What's up, Steve?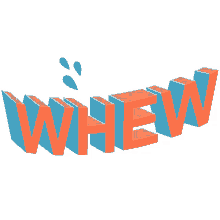 - Boob Rage (from r/f7u12)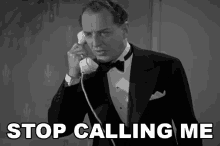 - Ope Vs The Exclusivity of Death [OC]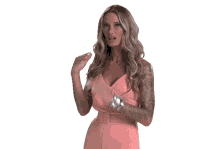 - Search engine problems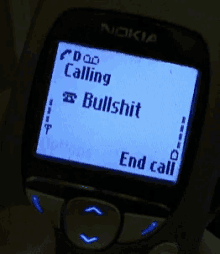 - Obstacle to Romance (OC)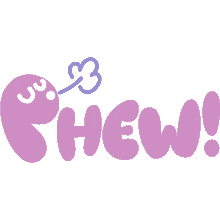 - Classic Nice Guy comic, courtesy of XKCD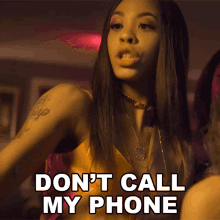 - Conclusions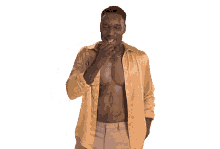 - Blursed_bird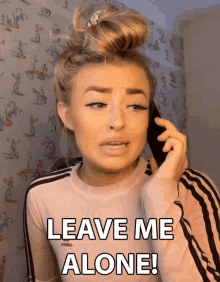 - Exercise [OC]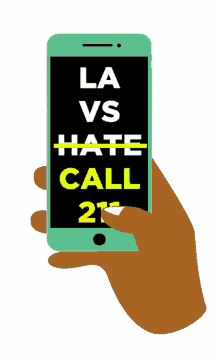 - Smile More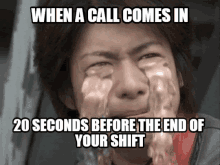 - disagreement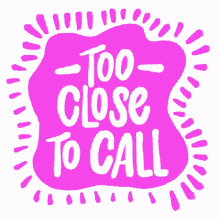 - Magical Worm [OC]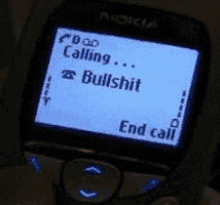 - At the Movies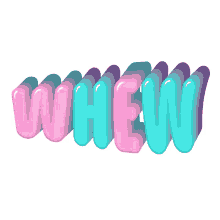 - Watch out for unexpectedly erect sticks. [OC]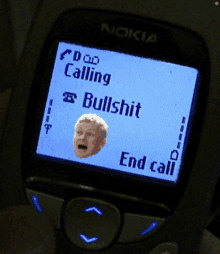 - the three stages of COVID-era MAGA brain: a guide [OC]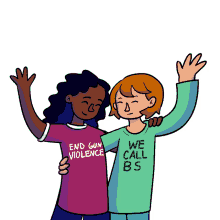 - What Is Love? [OC]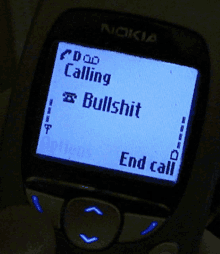 - Ça avance ta recherche dun premier ministre ?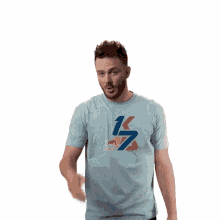 - Nobody Likes Me. [Oc]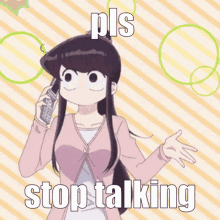 - This is pretty old, i know.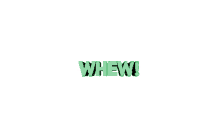 - Other Side gets the too deep into MLM parent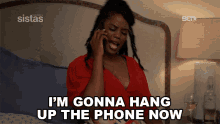 l o g i c a l - @nathanwpyle on Instagram


- Alchemy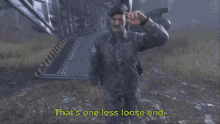 - My outlet is Alex Jones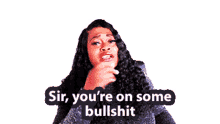 - Wholesome Comic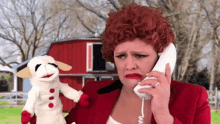 - [OC] My 14yo son likes to draw comics on his whiteboard. Heres what I saw this morning..


(Image by @worry__lines) Please read below: #Solidarity The recent killings of Breonna Taylor, Ahmaud Arbery, and George Floyd have helped to fuel a historic, global movement for justice. This movement is bringing people of all backgrounds together in solidarity—a thought that's inspiring to some and terrifying to others. A Black man was killed, and seeing it has touched humanity in a way that is much deeper than surface beefs and drama. This tragedy has now become a shared platform for dialogue and change. It has also refocused much-needed light on issues that may not receive the same relative support and exposure. Immigration isn't an issue that only impacts people from #Mexico and #CentralAmerica, but our families from and connected to that region often carry the brunt of the anxiety—dealing with the majority of the targeting, trauma, and stigma in Southern California. Pain and corruption don't wait in line, and the positive momentum of this unity needs to be maintained and focused on the various threats to peace in the communities that we share. We have the opportunity and capacity to unite and address the various complex issues that we face. There will be more goofy shit. There will be more negativity. There will be decisions made that we don't agree with. Things won't be perfect, but we all need to start looking at the best instead of the worst when forming our opinions about "them" and "they". With that said… Families are being separated and kids are still in cages Families. Separated. Kids. Still in cages. This isn't a competition We don't have to pick rages If media won't report it Let's build new front pages Get the word out and support in whatever way you can. Respect. #Solidarity #RIPGeorgeFloyd #RIPBreonnaTaylor #RIPAhmaudArbery #BuildingBridges #Respect #ImmigrationReform #HumanDecency #Family #Community #NoKidsInCages #ImmigrationIsAnActOfCourage - @therealrakaa on Instagram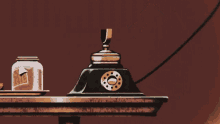 - Suit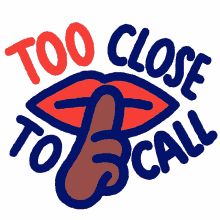 - Rescue dog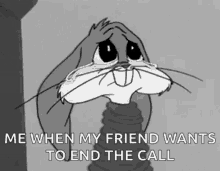 - Boring comic.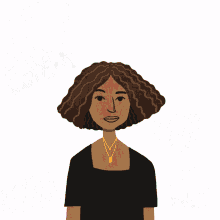 - Female INTJ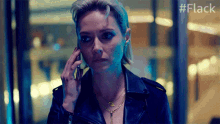 - Cyanide and happiness comics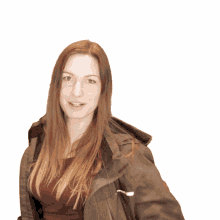 - Acts of kindness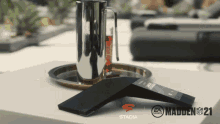 - Captain America and Bucky Barnes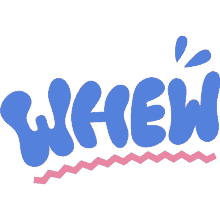 - EVS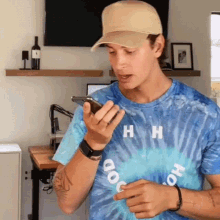 - No one plays with my toys (OC)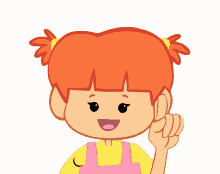 Black Lives Matter #blm - @_joshpopper on Instagram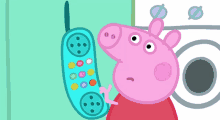 - dude, cant we just buy a years worth at a time? we have this issue at least once a month, it seems


- When youre going straight from work to the con [Author]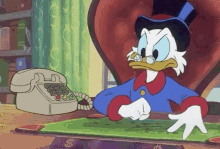 - Yogananda quotes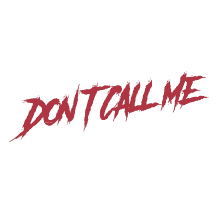 - Where Do We Go When We Die? [OC]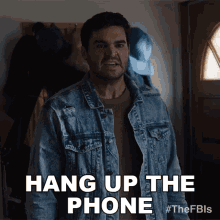 - oh boy i am sad: day 105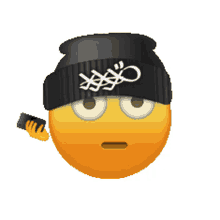 - Family Pet [OC]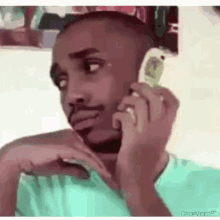 - Dinosaurs

- Burnt Out (OC)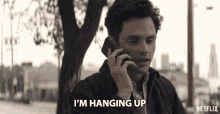 - My sister has been getting the bill for over twenty years. Love you, sis!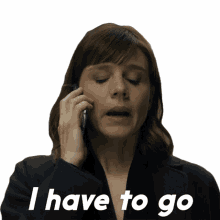 - sweet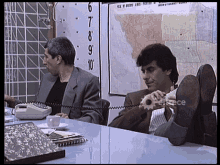 - [OC] Assume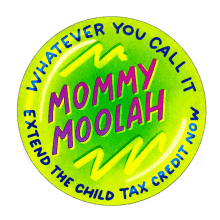 - A Couple And a Kid, Episode24: Dante and good boy [OC]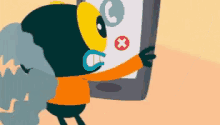 - **Last online 3 years ago**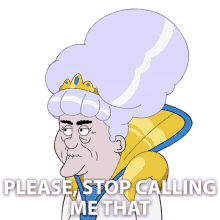 - Proper welcome [OC]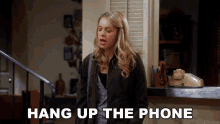 - Slack wyrm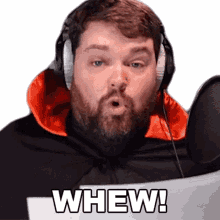 - The way we greet each other physically has changed, so try these great alternatives!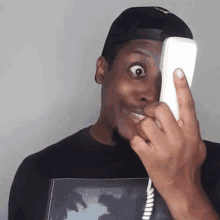 - COLLECTIVE CONSCIOUSNESS

- I see great things in you

- WASA

- Young at heart [oc]

- Operant Conditioning... [OC]

- Nothing can break him.

- s i d e s a l a d
- Not Tired
- This is really how anti vaxxers be sounding.

- A New Friend

- [Meme] Is this the culture change weve been waiting for?
- Male Pattern Sadness [OC]

- Ope: Another Language [OC]

- Credits to u/afterdeathcomics

- Orb Hacks! [OC]
- Clouds
- Auggie, ol buddy... ever wonder how all of this came to be?

- unreliable source
- organs in the body
#BLM #blacklivesmatter - @shirtlessamit on Instagram

- The pact is sealed.

- Dog Translation Machine

- Party
- Meanwhile in a parallel world...

- Coworkers (oc)

- MBTI
- [OC] Priorities (Modern Love comic)
- Empath- My World

- Please Explain
- Wait, The Dog Talks? [OC]

- All kinds of stuff!

- Them breaking something so that you let them fit it

- Parenting

Minor differences.⁠ -⁠ -⁠ -⁠ #startupcomic #webcomic #meme #webcomicseries #startuplifestyle #oc #peoplewhocode #startupparadise #startupstory #siliconvalleylife #startupgrowth #originalcomic #comicsofinstagram #startupstories #dailycomics #startupperks #dailycomic #dailycomicstrip #investors #investorswanted #cartoonistofinstagram #instacomic #funny #entrepreneur #cartoon #developer #instagood #lol #startuplife #startup - @unicorndroppingz on Instagram

- Two gamers discuss the merit of online play
- Cute Dog (OC)
- Rollsucking from the strange planet series by u/nathanwpyle

- I Have No Son
- Me , working and relaxing simultaneously so its balanced.. by buttpoems
- What kind of self aware energy inhabits YOUR Meat Matter™?

- Sensitive Guy
- The King [OC]

- Dont Look At Me. [Oc]

- Amos Yee supporters
- Garage Sale in October [OC]

- A Fly [OC]

- He is the hero we need.
- Watch it!

- Are you a man or a mouse (comic)
- Botox for Migraines

- R E L A T E A B L E [MEME]

- Imposter [OC]

- Cute

- Strange Planet Parody Comic [OC]
- The Fountain (oc)
- Forbidden tiny plants

- How to blow Singaporean colleagues minds

- Niceguy shows women why they should stop dating chads
- [OC] Growing up

- The Election Cycle

- Everything....❤️
- Live in the present. Live mindful and not stressed about future/past. [Collaged Repost] 2/

- Got a good chuckle from this comic in the latest issue of The Hockey News magazine

- Watching

- Saying goodbye to Rufus

- Ope: Dandelions [OC] @philgerigscott

- Rich People [OC]
- n e t f l i x
- Turn your problems into solutions! to new problems [OC]
- The Ankh

- why i love my S̠̘̝̟͈̰͈̬̤͢Ò̸̵̧̪̥̱̗͇̲͕̟̦̦͎͓̘͕ͅN̢̨̗̹͕̬
- 1StickMan

- Alpha

- What happens when a cat eats dog treats

- I dont know how to make the deep fry effect on the eyes

- Love comes in all shapes and sizes.

- [OC] Eric Emu: Toaster Trouble

- me irl

- A bold new fragrance

- Achievements
- Dorkly comics
- Yes straight white men are totally oppressed for drawing porn

- Bad News [OC]

- [OC] Unique Name

- Remembering Names

- Don't worry I'm a doctor
- Almighty High

- Beach romance

- Simple Question
- Deathly deal

- how did you enslave your human

- Skills

- Can you look at my laptop?

- Traveler.sg

- "Born in the wrong generation" [OC]

- untimely event

- High-pressure situations. [OC]

- Comedy 101
- When you miss a party member who missed that last save... [OC]

- ☠️🐶
- Swole in my heart

- Tackle Obstacles [OC]

- The Comedian

- binder ftm
- I am

- Standing in an acquaintances room Starterpack

- Dog Napkin

- Lets take it offline [OC]

- organs in the body

- The man who doesn't want to waste anything

- Names

- Internet comics
Just be cool. Because how boring would the world be if we were all the same?! Meanwhile, who's coming to visit today? We look forward to seeing your lovely faces!! ..... #becool #different #beautifulbridgetown #southwest #holidays #schoolholidays #spring #play #love #familytime #kidswellness #kidswellbeing #kidsandkitsch #bunbury #manjimup #donnybrook #balingup #kirup #pemberton - @paper.planes.co on Instagram
- Substitute
- So this is how it begins.

- Pink Is SUS

- The first time machine [OC]

- Aint No Racist

- [OC] when i think about nothing

- You get three tries!

- Entertaining Good [OC]

- Bed Shopping
- Sailing Takes Me Away
- Conspiracy Confidence

- Its ya BOI! [OC]

- Racist tweets

- Saying goodbye

- Rad reaper

- Helpful

- [OC] Let speak!

- This Comic Explore Relationship Dynamics

- How the Free Market Works

- Enthusiasm

- What your dog thinks...

- Can I [OC]
- Social distancing is nothing new in the world of dating (OC) ..follow @alexmartincartoons for more silly comics!

- Merch

- Son of a bitch

- Animal restaurant

- Equal or Lesser Value

- its just a flesh wound [OC]
- YOU get depression. YOU get depression. YOU ALL GET DEPRESSION!! [OC]

- Get a Grip
- A rare sweet one.

- Alone @ Home

- A little something to ease the isolation

- Story Driven Rpgs...

- TOY STORY logic

- It Gets Easier [shitpost]
- Internet Man
- [OC] Priceless Gift

- Bubbles. [OC]

- At least they're happy

- Blood Type Personality
- Mouths. [OC]

- You Can Talk?

- League Player Political Compass

- God of death

fear not; i'm made of flesh and i love you - @incendavery on Instagram
- Am I Doing it Right?

- Hyper-Intelligent Meerkat [OC]

- God give me a sign!

- The Hoopoo Club #16: Long Weekend [OC]

- Dont bring me problems [OC]

- Support
- Uncrossed Line
- Lore gets crazy yo
- Lice? Perhaps...

- Whos a Good Boy?
- ❤️❤️

- Ouija
- Thats a Lot of Cheese!

- kink
- Anxiety disorders.

- Change doesn't just happen, you have to make it. Please consider turning your dollars into change by donating to the NAACP Legal Defense Fund. Stay strong, fight injustice, and don't settle for the status quo. [OC]
- Youre a Star! [OC]

- Good boi pt 2 [OC]
- He just wants Mac and Cheese
- Nathan Pyle said his wife mostly wrote this one 💓

- [OC] Likes
- [OC] Sell Your Art They Say
- I made a comic for the microwave-obsessed weirdos 🥰

- Angry. [OC]

- It isn't real [OC]

- Actions speak louder than words [OC]

- In-Security episode #27. Well... shes not wrong.

- [OC] Transcendence
- Stuck.

- donate blood
- Crossword [OC]

- aw, bats
- I think I solved it [OC]
- Alternative Treatment

- Soul Melded Entities
- gaaaaaaaayyyyyyyy

- Some more astronomy comics for you guys :D
- Nerds (comic)

- Home
- Hello Internet [OC]
- Its that time of year boys [OC]
- The Adventurs of Sadman [OC]