Da Canyon Baby Animation | paco.peace #animation #tiktokanimator

default pfp for ig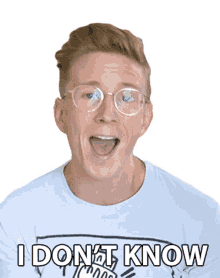 Thank you all for such a fun time at @rosaparkscirclegr yesterday! Thanks again to @downtowngrinc for having us close the Relax at Rosa series and continuing to offer a great opportunity for artists in the area. Until next time folks! Well try and sneak some events in before it gets too cold! ❤️🌎📻 📸: @geoff.lesar . . . . . . . . . . . . . . . . . . . #michigan #music #musician #rosaparkscircle #grandrapids #westmichigan #liveconcert #outdoor #livemusic #bandphoto #earthradio #earthradiomusic #fusion #funk #downtowngrinc #futuresoul #soul #neosoul #stage #savemistages #supportlocal #supportsmallbusiness #supportlocalmusic - @earthradi0 on Instagram

Chii🌻 on Twitter

they all deserve the best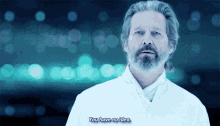 - @ashtesauro on Instagram

XXXTENTACION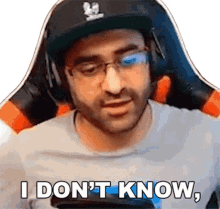 The face you make when you know you're making the brain in your gut happy with @wildbrine raw, organic kraut. 🧠 . Scientists have also found that gut bacteria produce neurotransmitters that regulate your mood including serotonin, dopamine, and GABA. Researchers have also discovered that a nervous system in your gut (known as the "second brain") communicates with the brain in your head. Link in bio to learn more🙏🏼 . . . . #organicveggies #eatingfortheinsta #visitarizona #veganfood #vegansofig #instavegan #phxfoodculture #phxfoodie #highvibrationalfoods #guthealthmatters #foodphotography #foodie #devourpower #eatingfortheinsta #eatwellbewell #arizona #explorearizona #cleanplateclub #rawvegan #eatingout #eatingoutvegan #raisingmytribe #eatguide #letthembelittle #eatrealfood #guthealth #farmtotable #farmtofork #veganrecipes #eatingforhealth - @azfoodexpert on Instagram

Dani Velvet Mini Dress - S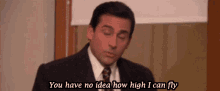 🐆 - @heatherlgrace on Instagram

Metal Poster Displate Underwater Train

default heart eyes pfp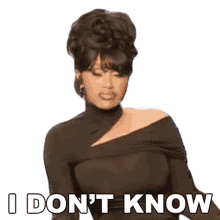 𝖑𝖎𝖓𝖆. _ @_lina_official_ @karstenjahnke @stadtparkopenair #lina #hamburg #stadtpark #concert #concertphotography #live #music #teamcanon #show #konzert #konzertfotografie #openair #stadtparkopenair #karstenjahnke #igers #potd #pop #blond #girl #blondgirl #band #instahamburg #canon #sigma #actionpress #lostrealistphotography - @lostrealistphotography on Instagram

Keep slayy

Fotos de livros aesthetic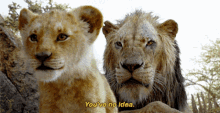 Путь мне указывает ❤️ - @efuraeva on Instagram
Avatar cp💜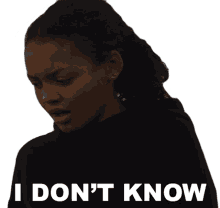 #HelloFall #FallGirl #GirlsInFall #Blondie - @_red_white_blonde_ on Instagram


This item is unavailable - Etsy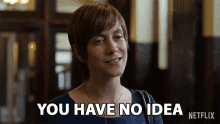 Hoje é dia de celebrar o amor!!!! Dia de agradecer pela vida!!! Agradeço em especial a minha mãe, que sempre cuidou mim. Muito obrigada mãe. ❤️❤️❤️ #amordemãe #family #love - @andreia_ledur on Instagram

kenipe on Twitter
DEVIL Whatsapp Profile Photos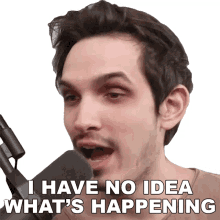 You know it's gonna be a good week when you see crowd walking @methodmanofficial - @ticalofficial on Instagram

Wallpapers 33

Be ur friend 🥺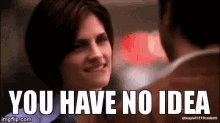 Make MARA do @adrianoliveira - @andreamurad_ on Instagram

Sam Yang on Twitter
Snakes and Roses's Instagram profile post: ""You are a child of the universe, no less than the trees and the stars; you have a right to be here. And whether or not it is clear to…"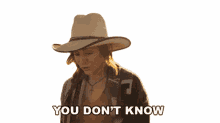 Hbd ily 💕 - @rach_co on Instagram


Pp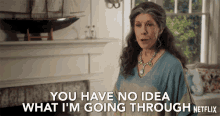 Today, my sweet Aly is 8 years old. I am so proud of this little girl already, and I can't wait to see all the big things God has planned for her. "As long as you're living, my baby you'll be." - @eeredman on Instagram

The Lily Pad Cozy Container Home

Wallpapers 33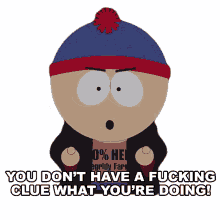 @lukasz.konopka.official #dzieci #familie #goodtime #konie Corka mówi ze swietnie, Syn dziwnie pachnie Tato;)))) - @lukasz.konopka.official on Instagram

no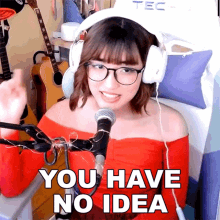 We love seeing all the unique ways you #giveservelove! Make sure you tag us in your photos or use the hashtag #giveservelove as you serve your community this fall. - @giveservelove on Instagram

Blue 100 Dollar Bills Cash Money Seamless Digital Background - Royal Blue Hundreds Money PNG Digital Download File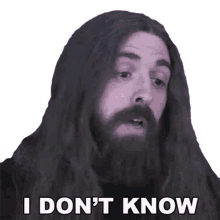 I LOVE MOTHER'S DAY. There really is no better holiday than one designed to celebrate the moms. I happen to be married to a top notch mom, who made a pair of top notch kiddos. We made her waffles today, and Otis vacuumed. A Mother's Day miracle. Here's to you, @ma_ma_coco #momsrule - @molsonmcduck on Instagram

HACKED || A BTS Fanfic

Picture memes tmS6pyf07: 3 comments — iFunny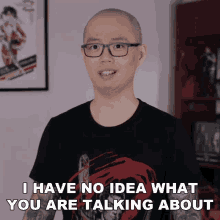 Same shit...not real sure how I stayed on this one though😂🤷🏼‍♂️🎥: @billweiss - @claykreiner on Instagram

splatoon 3 shiver !!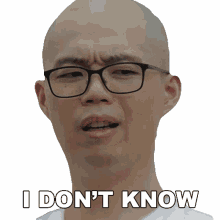 We took a little drive to see the Grand Canyon today, Randy's never seen it up close and I've never seen the Arizona side before. Day 14 of recovery and it still hurts like hell...but we got this. 🇺🇸👍🏻 - @iheartmindy on Instagram

idk whoever this is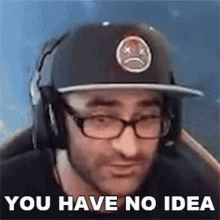 Somewhere along the line I lost some of my backbone and I think I'm about all done with that version of myself. - @kelsiekalynn on Instagram
spider man icon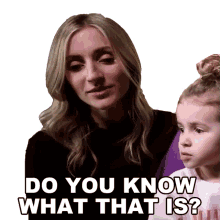 What else to do, no light no WiFi phone dead tablet dead..........lets play the old fashion way....... - @zipjocksteel on Instagram
Pizza
Thank you guys for 250 followers! Also as you might have noticed I figured out picrew and made a ne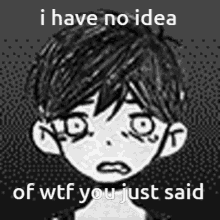 These two bring me the most joy 👯 Can't believe how big and strong they are getting. Jackson is pretty much a pro athlete and Carter is prob going to be the next guru. Love so much being an auntie✨✨ #doubletrouble #munchkins - @allpointsbeautiful on Instagram

i heart lipgloss
HACKED || A BTS Fanfic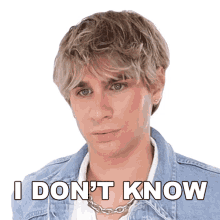 Time flies, 2 years ago today. Not sure which is better the back flip or the two hype men 😂😂 @graantbink @harrybink - @tom_rxberts on Instagram

Ana V. | anna bday on Twitter
unknown 🕸🕷🐚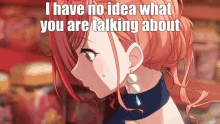 Mentes pensantes e uma Batalha de MCs inédita vindo aí 🔥🏆🎤 Fala vocês!?!? - @rafasaraiva_sifra on Instagram
Grumpy Baby Octopus
banner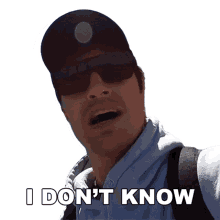 'Change will not come if we wait for some other person or some other time. We are the ones weve been waiting for. We are the change that we seek' -Barack Obama #inspiration #ownit #nothingwillstopme - @mikekangaroo on Instagram

REEEEEE!!!!

HACKED || A BTS Fanfic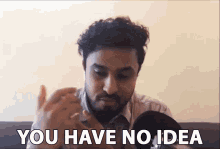 ‪Wearing my #Kamala2020 shirt tonight to celebrate 🎉🎊🍾🗳✅ ‬ ‪Hard to believe so much has changed since she announced her run in Oakland to now on the path to be Vice President! ‬ ‪Now that we celebrated let's get back to work! ‬#vote ‪#BidenHarris #Vote #KamalaHarrisDay #DNCConvention ‬#kamalaharris - @clairjoyfarley on Instagram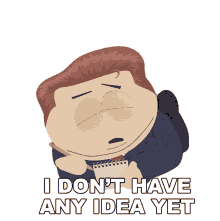 "Can I eat a cookie in the living room, Mom?" he asked, rummaging through the pantry. "Sure!" I said from the kitchen sink where I was elbow deep in dishes. A rustling of packaging. The pitter patter of his feet into the living room. Then a lot of silence. I decided I should go check on him, an instinct that is ALWAYS worth following through... 😂🤦🏼‍♀️ - @mrsgoresdiary on Instagram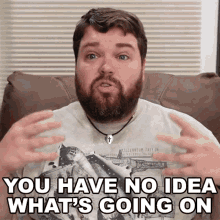 Hoy lanzamos "Abrir el juego". Un conjunto de herramientas para trabajar en la erradicación de la violencia por motivos de genero en el deporte juto a Roberto Valent representante de @onuargentina por inciativa @spotlightinitiative y @msantino10 de @lanuestrafutbolfeminista. Seguimos avanzando en nuestro plan de gobierno para construir junto a todas las instituciones un deporte más junto y con igualdad de oportunidades. - @inesarrondo on Instagram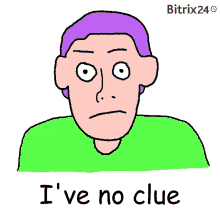 #raiseyourhand if you will help #changetheworld - @nicknormanmusic on Instagram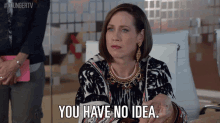 Happy Birthday #JaceMan! Three years looks good on you my dude!!! - @dandunc on Instagram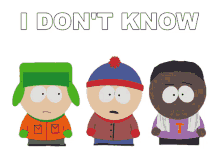 I can't stop talking about Jia Tolentino's collection of essays, 'Trick Mirror' - really. Ask anyone who has seen me in the last few weeks. So I ask you, please read it so I can gush about every single essay with you!! 💜 ⠀ #trickmirror #jiatolentino #goreadabook #essaycollection #read #chelseajanelovesbooks #bookstagram #booklyn #brooklyn #transmitterpark #greenpoint #nonfiction #sundayscaries #blonde #books #readwithme #feminism #changingworld #heroines #ecstasy #optimizing #realitytv #difficultwomen - @chelseajanenyc on Instagram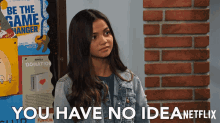 Everyone tell me, What were you doing one year ago? I wanna know what you miss from this exact time last year. I had the pleasure of having @sevenn in for an interview and guest mix on my show! Can't wait to be able to conduct interviews, play shows, and see all your faces again in person! But in the meantime #stayhome - @mastamonk on Instagram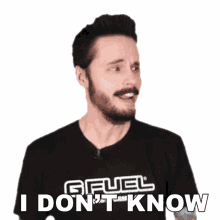 J'ai photographié un génie. . . . . Ps/ Benj je réponds à ton mp, j'étais au 85mm, pas au télé ! @canonfrance EOS 5D Mk4 + 85mm f/1,8 à pleine ouverture (bokeh miam miam) 1000 ISO - @julienscussel on Instagram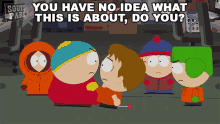 things are falling into place 😊🙌🏼 - @dlpatterson12 on Instagram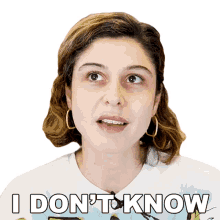 🟢 #GJF2020 Online ➡️ http://bit.ly/TV-GJF Non perderti il concerto online dei threeOne. Tutti i giovedì, Gratis su Artecultura.tv. Ci vediamo alle 21:00 😎 @dario.deidda @maxionata @lorenzo_tucci_touch @giovanniamatomusic #basses #bassist #bassmaster #bassplayers #basses #bassmaster #bassworld #bassaroundtheworld #bassmasterclass #bassist #basslessons #basses #basscover #bass #cursodecontrabaixo #jazz #jazzmusic #instamusic #bassplayer #bassmaster #bassplayerunited #bassplayers #bassista #bassistsunite #musicianlife #jazzfest #festival #giffonivallepiana - @giffonijazzfestival on Instagram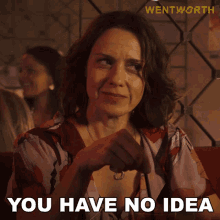 Are you ready for #monologuemondayz I'll be going live tonight at 5pm PST. Make sure you tag #ldbcasting with the 1 min and 30 sec monologue you want to perform for a chance to be featured tonight!! @1oneninety5 @writersmobla @blaqtacular_the_great #ldbcasting⭐ - @ldbcasting on Instagram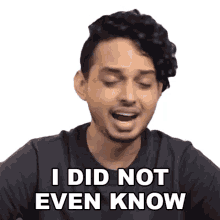 💎 - @le_elan_bleu on Instagram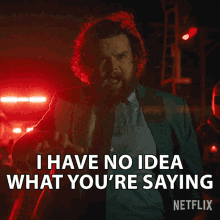 🤍 - @mariemaireal on Instagram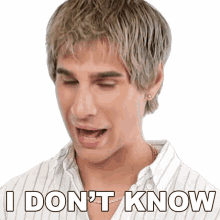 Aristotle said "pleasure in the job puts perfection in the work"... I'm so lucky that I get to do what I love every day. This is my happy place and I am always excited to come to work. . . . #theloftmedspa #glamstudiosaz #gilbertaz #gilbertbotox #mesaaz #bestjobever #nurseinjector #cosmeticinjector #fnplife #arizonabotox #dermalfiller #happyplace - @theloftmedspa on Instagram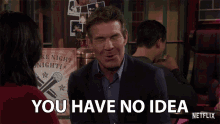 "Dedicated to those who are tirelessly working on testing, treatment and vaccines so all of us can come together in places like this empty stadium again..." Thank you @mileycyrus @doneanddustedtv @tawbox #globalgoalunite #globalcitizen - @nickandrjofficial on Instagram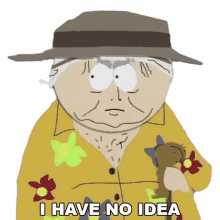 Remembering great times with our Brother Justin Smith today .. can't believe it's been a year since we lost you..Miss you brotha .😞❤️🙏🏾#benecessary JMSday - @bnickleberry on Instagram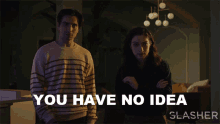 The bright lights are on! Here. We. Go! 🗳🎙🇺🇸 #democracy2020 - @katiepavlich on Instagram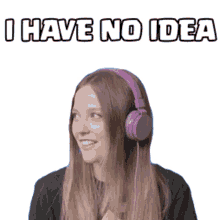 On Tuesday, July 7th at 11 AM EDT, ASYV's Executive Director Jean-Claude Nkulikiyimfura and Managing Director Shiri Sandler will be speaking on a @jdcentwine Exclusive with Stephanie Blitzer, Entwine JSC-ASYV Fellow. Come learn about how ASYV is supporting its students during the global pandemic. RSVP to join using the link in bio! - @agahozoshalom on Instagram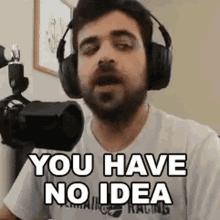 hoco 2020 - @makenzie_haslett on Instagram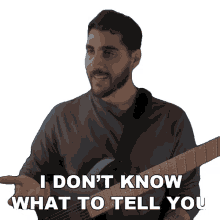 8.15.2020 another Saturday searching for something semi normal while keeping our distance from everyone and everything. . . . . . . #socialdistancing #datenight #downtown #downtownphotosesh #parkinglotphotos #saturdayvibes #thisisus #pittsburgh #pandemicdatenight #pandemicdates - @41207 on Instagram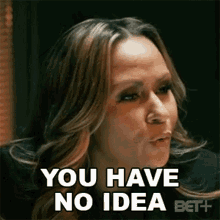 Mañana HAY MARATÓN! 🏃‍♀️🏃🏻‍♂️Si! Nuestro maratonistas @kamarada1971 estará desde las 6:30hs largando el mítico Maratón de Boston @bostonmarathon de manera virtual! Recorrerá los 42Km195mts en nuestra ciudad de Merlo! Más precisamente en el Parque de los Patos. Acompañemos a nuestro compañero maratonista! . . . #maraton #bostonmarathon #virtual #modomaraton #mcrt #corrernoshacebien @bostonmarathon @kamarada1971 @diegogarciaprofe @stefanianadal @matiascabrera__ @motivaterunner @corriendoconamigos @instarunnersarg @mas.aire @fcmaxok @runnin.arg @adidasrunning - @mcrunningteam on Instagram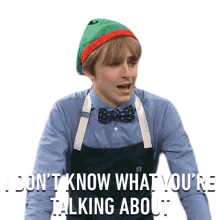 Had a good time last night doing my part to #SupportLocalMusic watching my Pals #StickyVandTheCustodians - Thanks for having me up for a few too Fellas! 🤘🏻 * * * #LocalMusic #Oshawa #LocalScene #SleepWithAMusician - @johnnygregsonbcl on Instagram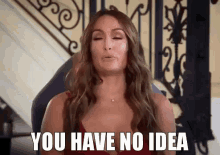 Ce soir votre Empereur s'arrête dans le nord de son fief !!!! - @philippelittlejohn on Instagram

A Coach is someone who tells you what you don't want to hear, who has you see what you don't want to see, so you can be who you always known you could be. -Tom Landry- - @latinoheat2.0 on Instagram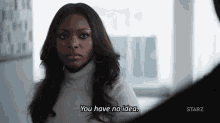 21.00 ❗️Welcome to the B1GHomie foul fest! Listen ladies and gentleman, don't take 11 months off from competition, you may be..... a bit rusty. On the positive, my main goal for the day was to carry over the some of things we've been working on in training at high speed, and I think I did annnnnn okay job lol. Finally putting a cap on the 2020 training year/season. I'm so happy with the way this season ended tbh, thank you @deserthighperformance for reminding me to set goals through all this madness. I've learned so much this season about myself, as well as shot putting. Coming to a ring near you Januaryish 2021 (I hope, go away COVID 😂) Onwards and upwards 🦍 ⚡️ @nikerunning @monsterhydro @stayclassymeats #B1G - @b1ghomie_ on Instagram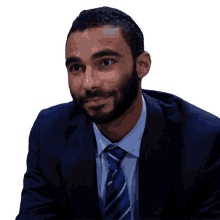 Sunday I had the honor of being able to lead prayer at The ONE Gathering on behalf of my pastor. It was awesome being able to pray in unity for healing in our nation. As people of faith, our goal is always effective prayer, effective action, and love for one another. Faith without works is dead! 🙏🏽 - - - - - - - - - #prayer #faith #jesus #love #pray #god #bible #christian #church #hope #jesuschrist #believe #peace #worship #blessed #godisgood #christ #holyspirit #christianity #gospel #bibleverse #grace #truth #life #amen - @favoritechannel on Instagram
My baby is 10 ❤️🎂❤️ . #ShiaBellatrix you are the fiercest lil angel I'm blessed to call mine, thank you for making me a proud #girldad ! . 10... 😳🥺😢😫😭 - @johnbrotherton on Instagram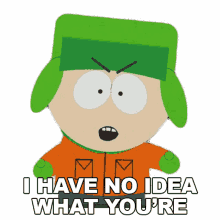 So excited that the weather is starting to cool off here in Louisiana a little. We had a much needed date night last night... and Mimi and Pop got to spend quality time with the kiddos. That's what we call a #winwin ! ⁣ ⁣ I am forever grateful for the partnership I have with this guy. Michael, I know the last 14 years have not always been easy but I wouldn't change a thing. Question for you guys...are you a routine date night couple or like us and still need to work on it? - @balancing.fit on Instagram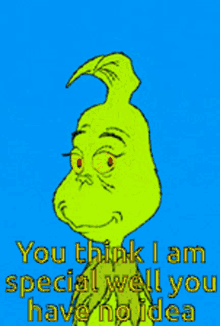 Lunch & Learn Thanks @shopfbg @future for having me!!! 2moro @ 1pm EST #MCMediaWorks #FBG #Future Leaders - @thejsims on Instagram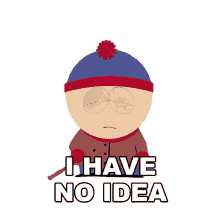 Happy Father's Day pop! Something to be said for a man who raises a child that isn't his blood. That road is full of loops and hurdles and maybe the child didn't see such effort but the man you raised absolutely does. Much love and respect! Happy Father's Day, now if I can get you in the field hunting we'd be complete🤣 @papapatrol love you. #hellofaman #pops #hejustdoesnthunt - @guy_westerncontours on Instagram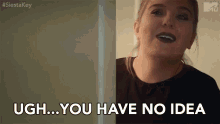 Im flossy Im the first girl to scrape the plaque I switched up the speed of the drill Thats right, in the office pulling your charts & thats right, Im the one thats tattooed on her arm Im flossy It's the trip y'all love to hate In the waiting room cause I'm running late I told y'all kids to switch to Colgate Six months 'til our next date cause Im flossy 🦷 #flossboss #ucla #classof2024 - @chachachapman on Instagram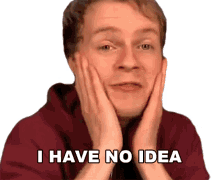 This weekend at The Woods felt like the most wonderful dream! • So grateful to @mattlarsonworks for capturing these moments and @jakefromthelake for dreaming this event into existence! • • #thewoods #music #art #idaho #cascade #forest - @ofthelandband on Instagram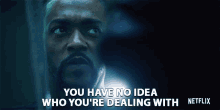 Hoy está de cumpleaños Matias #7, que Dios te bendiga y te llene de mucha salud hijo, TQM. - @garysaavedra on Instagram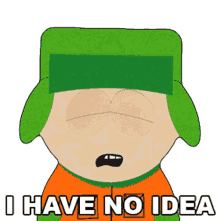 Haven't selfied in awhile. 👋🏼 . . #freshstart - @silianagaspard on Instagram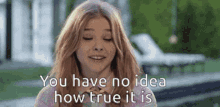 Mini 💚 - @raeannalise on Instagram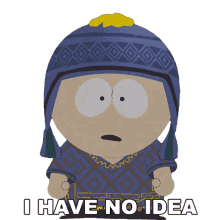 Happy Father's day ❤️ - @muneko06 on Instagram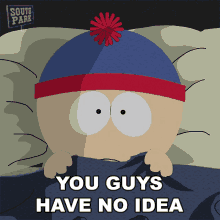 One more time for Toots 🙌🏽 👏🏽 Will never be another 📸: @MarteiKorley . . . . #toots #5446wasmynumber #whatabambam #tootsandthemaytals #tootshibbert #riptoots #reggae #ska #icon - @largeupdotcom on Instagram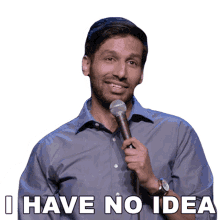 #girldad #niñapapa - @goulee on Instagram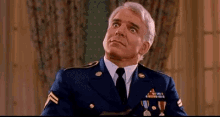 A cada um desafio, uma conquista. Obrigado, Senhor, por me dar a oportunidade de me superar SEMPRE! #21k #corridaderua #lutar #vencer #god - @jaoalmeidaa on Instagram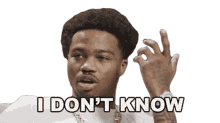 A few weeks ago I had the pleasure of virtually sitting down with @scottlouiswaldman, @emilyberke, and @jedfuchs. These are some of my favorite people. We got to spend an hour talking about a variety of topics and how much we love the #818. . . . Catch our chat tomorrow on @idobiradio! - @matthewdipanni on Instagram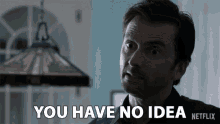 FIT PLUS Fitness Director @sskraba2 & GM @jlkfit putting in work this Sunday for you! . That's right! . It's going down @fitpluserie today in the SPIN FIT room with the @lifefitnessofficial "Coach By Color" team training! . Wait until you get some of this!💪🏼👊🏼👍🏼 - @fitpluserie on Instagram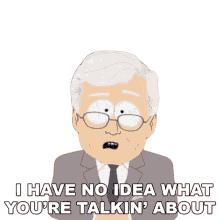 Morning warmup 🛹🛹 🛹📷 @gianlucagazzoli #skateordie #skate #skateboarding #lambrooklyn - @matteomaresi on Instagram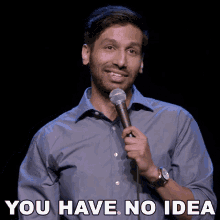 Este año queremos que nuestra casa esté movida y llena de mucho talento, por eso queremos abrir esta convocatoria para las personas en exponer sus obras de pequeño formato y/o dictar talleres creativos. - Pueden enviarnos la propuesta al correo: espaciolabombilla@Gmail.com. - Bonito 2020. #talleres #exposiciones #2020 - @la.casa.bombilla on Instagram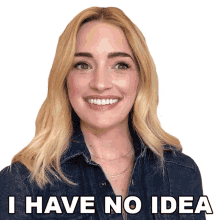 Corn fields, pumpkins, tractor hayrides ... #mycrew #pnw #sundayfunday #family #myboys #onelove #love - @kchetlain on Instagram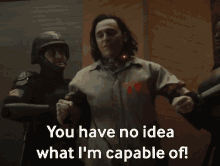 @grandson bike time - @ogscottuchida on Instagram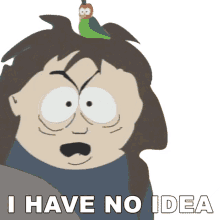 The first event we are joining in 2020. @mimmitpeinttaa An international street art event based in Helsinki, Finland. We'll be painting in Jakarta and the video will be released at the end of this month! Stay tuned! - @ladiesonwall on Instagram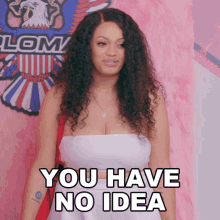 El intercambio y la escucha con los gobiernos locales son necesarios para implementar políticas efectivas en cada lugar. ⠀⠀⠀⠀⠀⠀⠀⠀⠀ Con @leobotoarg firmamos un convenio para seguir trabajando en conjunto por las mujeres y LGBTI+ de Luján, y conversamos con referentxs del partido. - @eligomezalcorta on Instagram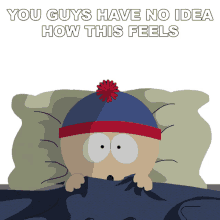 Whip Wednesday! Man tonight was such a sick session!! 📷 @andre_magarao . • • • @Wienerschnitzel @Maxxistires @Maxxisbike @Profile_racing @Colonybmxbrand @rothrockcoffee @sunringlewheels @mucoff @Ethika @5050bmx @Teamdrg #colonybmx #colonybmxbrand #biomechbars #wienerfam #maxxistires #profileracing #fueledbyrothrock #ethika #5050bmx #WithYouEverywhere #bmx #bmxisfun #ridebmx #vitalbmx #ourbmx #bmxdirt #bmxtrails #DigRideRepeat #wetlandsbmx #wetlandsbmxcrew - @anthonynapo on Instagram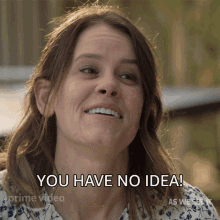 Creo que es un optimista ☀️ . . . #losnuevospobres #losnuevospadres #jagger #numerodos - @pobrele on Instagram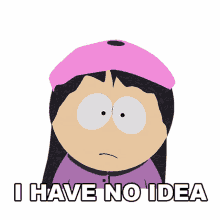 My baby turned 2 yesterday and it was hectic just like every other day. She's the best 💕💕 - @jacksonpilz on Instagram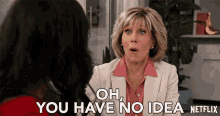 Eu sempre acreditei que histórias podem impactar as nossas histórias. Sempre aprendi muito com pessoas que nem imaginavam que estavam me ensinando tanto. O objetivo de escrever a minha história é inspirar. Mas não como um super herói. É uma história de alguém comum e bem normal que aproveita a vida para experimentar novas formas de enxergar o mundo e as adversidades da vida. 🙂 #livrocancer #cancerfree #transplantedemedula #doemedula #tmo #transplante #linformadehodgkin #linfoma #livro #feedbacksdaleitura - @causgabriel on Instagram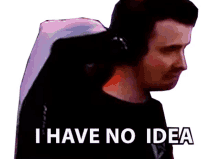 🔥📣📣[Agitación] Septiembre nos invita a comprometernos con nuestros luchadores encarcelados, como Organizaciones Territoriales no miramos desde lejos la prisión política, sino que en respuesta a la represión y persecución nos articulamos para manifestar nuestro apoyo y exigir libertad a las y los presos políticos. Llamamos a sumarse a las acciones, donde puedas con lo que tengas! Hasta la libertad total ¡LOS TERRITORIOS ESTAMOS CON NUESTROS PRESOS POLÍTICOS! ¡¡¡¡No más presxs por luchar!!!! @nomaspresxsporluchar @asambleamujeresthno @coordinadorachorera @asambleamediocaminounosolo @asambleapopularbarrionorte @asambleapopularwallpen @reddemujereshualquinas @copolac_prevetren @chiguayanteorganizado @asamblealorenzoarenas @colectivocarlosbarrientos - @reddemujereshualquinas on Instagram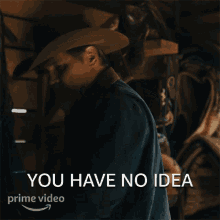 Happy release day ! "Nasty" is out now on @subsidiarecords , enjoy 😊 💗✌️ - @jantsenr on Instagram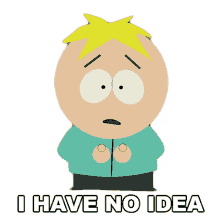 This adorable outfit is hilarious— and important. I love watching my toddler play in her scrub pajamas. It honestly looks like she is coming off a long call at the hospital and conjures plenty of residency memories of my falling asleep on my couch in scrubs, cold pizza in hand, before I made it to shower or even to bed. Here's why it's important- it reminds me of all the hard work I put in to becoming a pediatrician, with my only goal to protect kids, promote child health and help families. #pandemicparenting is overwhelming. Your pediatricians are here to help! Covid didn't cancel vaccine preventable diseases, including flu, which cause deaths and disability if vaccines are skipped or delays. Tomorrow I'm calling our pediatrician to make the first available appointment for my daughters flu shot. Her dad and I will get them at cvs or through work, whichever comes sooner. I've seen tragedy through my clinical work that I hope no parent ever has to. It's why my pediatrician friends and my newest pediatric intern Dr. Baby Shark hope you keep all of your vaccines up to date. Who else is fully vaccinated and lining up for their flu shot visit? What questions about #vaccines can I answer? #vaccineswork #vaccinessavelives #immunize #flushot #parenting #toddlerlife #momlife #takeyourshot #hereforyou Here are some badass pediatrician and vaccine accounts to check out for more info! @vaccinateyourfamily @vaccines.cause.adults @familiesfightingflu @gretchenlasallemd @bibs.and.steths @teenhealthdoc @pedsmomlife @thepediatricianmom @vaccines_save_lives @healthychildrenaap - @parentlikeapediatrician on Instagram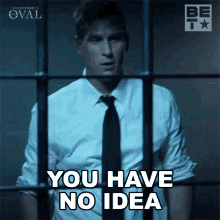 restartの試写会の前に撮影してもらいました!めちゃめちゃいい写真ありがとうございます💕 マンガ見てね☺️ #repost @sketchy_ym ・・・ 「SHE MEETS SKATE!!」で紹介したガールズスケーターをインスタでもピックアップ! 記事では載せきれなかった写真や、動画が見られちゃいます! 【「SHE MEETS SKATE!!」とは?】 輝くガールズスケーターのスケートボードとの出会い、そして「スケッチ―」だった瞬間に迫ります。彼女たちの素顔を知れば、きっとスケートボードを始めたくなるかも!? な記事です。 ヤンマガサード8号に『Sketchy』といっしょに掲載していますので、ぜひぜひご覧ください。 第10回は前田日菜さん(@hina__maeda)。 弱冠15歳、スケートボード歴は5年ながら、2020年3月にアメリカはフロリダ州で行われた、伝統あるコンテスト"TAMPA PRO 2020"で優勝に輝いたスケーターです!! ご自身の名前を冠したHINA SKATEPARK(@hinaskatepark)で実力を磨いてきました! ふだんはほんわか、スケボー はキレキレです! トリックとポートレートの写真は吉田佳央さん(@__yoshio__)撮影です。 TAMPA2020でのお写真はひなさんご本人よりいただきました。 #sketchy #ガールズスケーター #マキヒロチ #makihirochi #skateboarders #tampa2020 - @hina__maeda on Instagram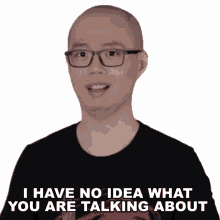 Thanks for great photos Macca!! So awesome having the @factory47bmx team at the track yesterday. Im super lucky to have these girls to look up to .... (and race them one day too 😂😂😂) . @lizardskinscycling @dmac_backloading @nuketools @m2oindustries @ride100percent_aunz @liftgearaustralia @planett @syndicatebikes @gmgsportstraining #bmxgirl #fesports #girlswhoride #ridelikeagirl #bmxgirls #girlscan #bmxracing #see100percent #ride100percent #girlsinsport #team - @charliguy_53 on Instagram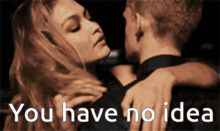 🤍 - @mairhiwannou on Instagram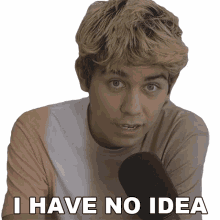 Truly nothing more enjoyable in life than being this little girls dad. Sad truth, she is my best friend and little queen 👑 - @ryan_latour_c on Instagram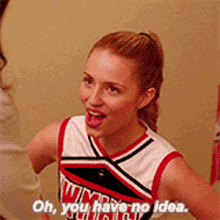 #coorslight or #budlight ? - @coeyjaylene on Instagram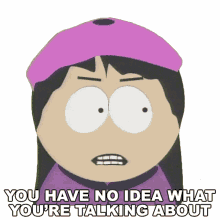 Thank you @percydaggs . On Father's Day and everyday for showing up for our children and our family. I know this is a late post for the occasion but occasionally I think you should know that you are celebrated no matter what day it is. We love you babe. #365 #HappyFathersDay #Everyday #❤️ - @jontilleg on Instagram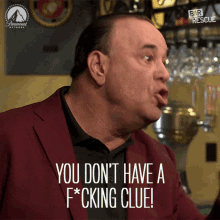 What a beautiful day for a outdoor workshop. ☀️🍂 Comfortably social distanced and a great turn out. Good thing I'm a loud talker. 😀 A few things I'm super grateful for today: 1- I'm a loud talker 2- wonderful turn out of amazing men and women ready for change. 3- that I've given this workshop enough that I have it pretty much memorized as my computer broke exactly at the moment I was starting. #wingingit 🤪 Thank you @pinglesfarm for having me! Such a wonderful busy day at the farm with the Harvest Festival starting today. I'm grateful to have been a part of the activities. If you can make it, you gotta go to the farm and check it out! So many amazing events for the family. 🧡🍂🌻 #grateful #reframe #beautifulday #fall #harvestfestival #kickthesugar #freeworkshop #health #wellness #awareness #coach #BeAWARE! - @energyinmotioncoach on Instagram
Deus muito obrigada pelo dia de hoje🙏. Minha família é tudo pra mim. ❤️ @alewin71 - @ahickmann on Instagram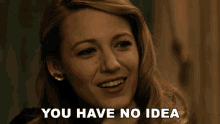 Kommt vorbei, wir freuen uns auf euch. 🤗 #vr #azubi #montabaur #azubimesse #berufsinformationstag #zukunft #volkmannrossbach - @volkmannrossbach on Instagram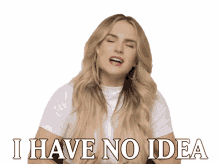 Thank you @francksfood @markeaton7ft4 @tuscanyslc for a fantastic evening with fabulous eats and @vidatequila. @nicoleandbrizee hair #nocheperfecta #amomitrabajo #rhoslc - @lisabarlow14 on Instagram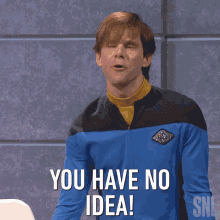 Laatste weekjes kamp 🥳☀️ #sportersbelevenmeer #laatstekeerkamp #cutestboy #canberra #zomer2020 - @alexandravolkaert on Instagram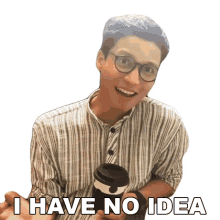 After 5 weeks, my brave guy is ready to say goodbye to his cast. It's been an interesting end to summer and we are ready for what's next. - @lapuravida on Instagram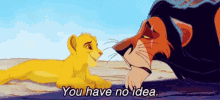 It's Tales week and we have a mid-week pick me up talking about all things Wild Turkey & Behind the Barrel! Make sure to tune in at 2:30 PM EST as I interview Eddie & Bruce for a fun afternoon delight🥃🦃 - @joannstreet on Instagram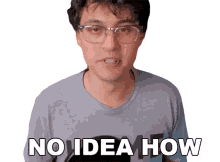 #newmusic - @jacobyoffee on Instagram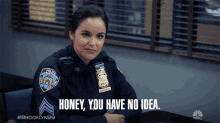 Also, this. 🤰🏽Baby's first game. #emmys2020 📸 @robinthede 🧡 - @christina.elmore on Instagram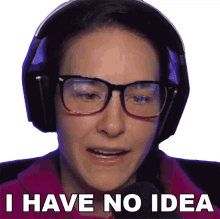 Love my little bump! 😍🥰 What I'm not loving is how damn big my breasts have gotten!!!! 🙄😫🤦🏾‍♀️ Everything about this pregnancy is different from my first. She (cuz that's what Brayden & I are hoping for) was made from pure love ❤️ so until we know I'm calling her 🤞🏾 baby love 💕💕🥰 - @erinnichelle on Instagram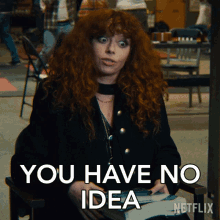 The housing pro tip that literally saved our asses this contract!!! ⁣ ⁣ Y'all...⁣ The last 2 weeks have been a whirlwind!! ⁣ ⁣ We left Florida on a whim and moved to St. Louis to take a contract!!! ⁣ ⁣ In less then one week:⁣ We packed up & moved to a new state⁣ Found housing ⁣ Moved in and got settled⁣ Started a new job!! ⁣ ⁣ We chat about all the things and share the housing tip that really saved us this time around!!! ⁣ ⁣ You can listen to episode 63 on the Gapped Travel Podcast!! ⁣ Link in our bio!!⁣ ⁣ You can search Gapped Travel on any podcast platform and find us :)⁣ We release a new episode every Tuesday!!⁣ ⁣ We have tons of episodes on traveling ...on so many Different topics....so def Check it out :) #gappedtravelpodcast #freedominscrubs #kimanderrang - @kimanderrang on Instagram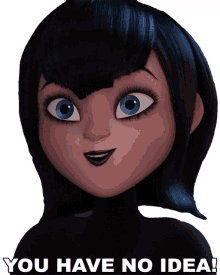 Packet pickup for the Oasis ZooRun starts today at the Canada Running Series office! Race kits are personalized, so please wait until you receive an email indicating that yours is ready to be picked up at the location you selected. We look forward to seeing your pick-up selfies in front of our official photo backdrop! #oasiszoorun #runningcommunity #runtoronto #virtualrun #runcrs #zooruntoronto #oasiszoorun - @runcrs on Instagram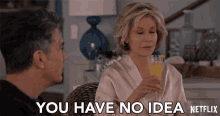 We've posted winners photos on our page! For those that have never been to the show before, we're sorry 2020 was the first! It was definitely not our best year, but we did try and hopefully everyone still had a good time! For those who haven't been before, you may have noticed that we don't have classes. That is because this show is very much about the people and their love of German cars, rather than about "dust collectors." If you come to this show looking for just a trophy, it's the wrong place for you. But if you're looking for a show that brings people from surrounding states in different clubs and different German vehicles that you may never get a chance to meet and talk to, then it's the place for you! We got to meet Mat Deal a while ago when the 417 German Autostil group started coming to the show. Because of this, we knew what was going on with his vehicle. One thing after the other (even as far as last year!) happened, and those of us driving older or modded vehicles know the struggle. Following his story, we knew we had to make him a Hard Luck Award. Through blood, sweat, and tears, his BMW made it to the show! These are the types of fun, personalized trophies you can expect as this show. We get to know you and make something to represent the little things that we see. So if that's something you like, keep coming and we will see you next year! - @ozarkeurorally on Instagram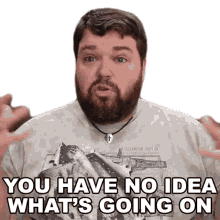 Took on my mom @djlefler in some axe throwing on Bowen Island 🪓 with @the_axebox crew and @laughingloggers . Check us out at www.laughingloggers.com for some loggersports fun and entertainment! #goodaswoodmerch #laughingloggersshow #lumberjill #axethrowing #loggersports #lumberjackevolution #goodaswood - @alixwestlefler on Instagram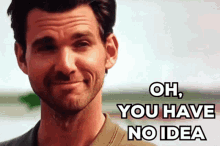 Felt good to wash my hair & put on some makeup ... but still not inspired to wear jeans || #selfiesunday - @arihurst on Instagram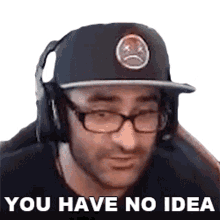 Outside wit the bros. Stocks and Bonds. Invest in self. Live better. Get money. #exercise #workout #healthiswealth - @generalsteele on Instagram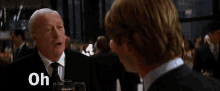 We would like to say thank you to all of the young athletes, for their participation in our 1st Annual Home of The Brave 5k 🇺🇸🇺🇸 Run/Walk. Check out some of the Youth Runners from @purposerunners and @unitedsportsclinic . 🇺🇸 🇺🇸 #homeofthebrave5k #unitedsportsclinic #usc #homeofthebrave #LincolnPark #jerseycitynj #hudsoncounty #nj #MedalMonday #medaladdict #savagememesandmotivation #pantherplayground - @homeofthebrave5k on Instagram

Afternoon with The Public Enemy No 1. #publicenemy #fearofblackplanet #ittakesanationofmillionstoholdusback #yobumrushtheshow #vinyl #vinylcollection #technics1200 #chuckd #flavaflav #professorgriff #terminatorx #securityofthefirstworld #defjam @mrchuckd_pe @flavorflavofficial @professorgriff #poland #warszawa #27pablo - @27pablo__ on Instagram

L👀k at this new outdoor classroom at @ocpslittlechief! The space was created by @ochswarriors student Jet DeMattei as an Eagle Scout project. What a great space; thanks, Jet! 💙 #strongertogether - @oconeecoschools on Instagram

Secrets out....we did a thing and moved to DC! #okaytechnicallyweliveinarlingtonva #floridagirlmovesnorth #washingtondc #dc #mdv #washingtonmonument #thenationalmall #monuments #weliveherenow #winterisnteventhatbadhere - @littlelo7191 on Instagram

Our amazing moderator @meganprobst_compass just started the Millennial interviews! There's still time to hop on! Link in bio! See you there! #miamiypn #togetherwearebetter - @miamiypn on Instagram

Feliz cumpleaños RAFA!!! 😍😍 sos lo más grande del mundo mundial!!!! Te quiero hasta luna 🌒 ida y vuelta! - @mechivenancio on Instagram

Great time with Russel Wilson. - @theofficialmichaeljordan on Instagram

We made it to the lake house. Baby girls first vacation! 🥰 ........ . . . . #blackgirlmagic #haitian #hungarian #goals #blackplatinumkids #blacklittlebabies #babiesofinstagram #babiesofallshades #infantsofinstagram #instababies #rainbowbaby #kidsfashion #ig_captures #haitiancanadian #canadian #blackisbeautiful #fortheculture #empowerment #daretodream #firstbaby #5monthsold #babyrep #cuddles #girldad #stayhome #covid_19 #mixedbabies #blackmothers #firstvacation #lakelife - @thelaczkos on Instagram
First off I would like to say ... I'm blessed to be around these OG's Right here .. living legends !!! @irvgotti187 @chrisgotti187 @dinero717 Hardest Working People I Know EVERYBODY GIVE A BIG BIRTHDAY S/O TO @irvgotti187 ❗️❗️ One Of Hip Hop Biggest Producers To Do It !!! 🙏🏽 Enjoy Your Day 💯✊🏽 #shotbyishan #addventuresmusic #murderinc - @shotbyishan on Instagram
Hi here's your Sunday reminder to love yourself and take care of yourself today and every day☻︎♡︎ - @dianamariefit_ on Instagram

Celebrating the icon and legend Roberto Clemente at @mlbnetwork - @alexa_nyc on Instagram

Yesterday was funnnn! Felt good to be back on stage... and I've never felt more proud to be Latina! 🙌🏼🇵🇷🇵🇷#hispanicheritagemonth Photos: @og_1979 - @officialblanca on Instagram
Congratulations to our triple crown Budapest Champion, and NAU newcomer, Dominik! Congrats are also in order to our quarter-finalist in singles and semi-finalist in doubles at Polish Nationals, Maciej! #NAUStrong ⚒🌲💪 #BigSkyTennis - @nau.menstennis on Instagram

Hey BFF! כל הלוקים השווים לה ולבסטי, עכשיו בחנויות ובאתר 👯 - @kedskids_il on Instagram

Not so little anymore...❤️ 10 🅼🅾🅽🆃🅷🆂 #nosleep 🥴 - @iamdanparry on Instagram

Third grade plein air artists put the finishing touches on their work 🎨 #art #elementaryart #outdoorpainting - @glenurquhartschool on Instagram
بذار بین من و تو ، دستای ما پلی باشه واسه از خود گذشتن 🌉 #گوگوش #ایرج_جنتی_عطایی #واروژان - @googoosh on Instagram
Grateful for first family at a game 🐶🚀🧃🥰 thinking of everyone back in Vic xx - @joshuabruce on Instagram

Our whole family ran the virtual Run for Justice 5k this morning! Finnigan and Gabriel rode their bike and scooter and Quinn cheered us on as she blew songs into her recorder! . . . #embraceyourpace #tortoiseandharesquad #runforjustice #latinosrun #blackmenrun #runaz #azrunner #runningfamily #morningrun #runtogether - @runningwithgratitude on Instagram
Lasciati andare , segui il tuo cuore arrivando alle stelle ... ➖➖➖➖➖➖➖➖➖➖➖➖➖➖➖➖➖➖➖ #musicista #musica #drum #cantante #drummer #musicaitaliana #chitarrista #rock #italia #passione #livemusicphotography #liveauthentic #night #music #amazing #instamusic #musician #drummerlife #concerto #livemusic #palco#vasco #vascorossi #irenegrandi - @matteolottireal on Instagram
breakfast with gene - @quakercreations on Instagram

Priceless videos and pics of our baby Jack Jack! ❤️#campbelljack - @carissab0710 on Instagram

My guys 😍 - @_jess.steff on Instagram

Corona may have messed up our original plans but we still made sure this little boy had fun! I can't believe I will have a FOUR year old in one week 💙💙💙 - @_victoriagill_ on Instagram
I'd like to thank this lighting and God for another day of life. #countingblessings 🙏🏼 - @idamcmillanzapf on Instagram

Mere end mest ❤️ - @anne_dorthe_larsen on Instagram

Hello beautiful friends! ⠀ I feel so excited, inspired and refreshed by this beginning of my new business year that I had to share with you! Anyone else is starting a new business year? ⠀ I took a few days offline, enjoying the summer, paddle boarding 🏄‍♀️, journaling and reflecting on what I want to create this year and in the future. ⠀ I've been meeting with my wonderful Business Coach @icoachwithgrace with who I got so much more clarity on the lifestyle I want to create and how I want to impact. This year is all about giving you the inspired version of me & aligned actions 💫 ⠀ This year is about choices that makes my heart sign. And since we can't plan our 5 months traveling ✈️ yet, we are looking at a new formula that really lights me up! ✨ 1 Week a Month, 1 Month a Year. Have you ever tried this formula? ⠀ This year is also about Collaboration. I am so eager to collaborate with driven women around the world that are looking for choices and have wised up on how to utilize their free time to create for the future. ⠀ And this year is all about Joy! ⭐️ And this is well started. 😎 ⠀ I couldn't be more grateful for this 2020-2021 creation and would love to read what you have in the making! 💕 - @_nataliedion on Instagram
We are loving Winnipeg's safe open streets during covid-19! Wish you had a safe place to walk and bike in your neighborhood? Snap an image and tag #openstreets #winnipeg to ask for change! Your voice is key to creating safe spaces in every neighborhood to get outside while staying apart. #safespeedswpg #openstreets #winnipeg #letskeepit - @safespeedswpg on Instagram
Ich hoffe euch hat die Sendung gefallen. Wünsche euch noch einen schönen Tag ✌️ - @sukrupehlivan on Instagram

Its time for the 65th anniversary of this in-state showdown 🏈 Show your pride for @Canesfootball and join us for a virtual pregame tomorrow before our @MiamiHurricanes take the field! 🔗 in bio. #GoCanes - @um_alumni on Instagram
Our trip to BioMed Realty's Skating & Snacks Event was the perfect way to send off 2018! #biomedrealty #iceskating #eastendhouse - @eastendhouse on Instagram

Toca organizar, planificar y dar sitio a todas las personas que quieren comenzar. Un placentero quebradero de 🥥. 🎾🎾🔥 - @antoniojuan6024 on Instagram

Can't wait to go to Cowboys and it be normal. - @ricotaylor34 on Instagram

THE FUTURE IS FEMALE. 💕 #proudauntie❤️ #Karita #GoCard #futurewaterpolostar - @maggie.steffens on Instagram

Always bringing all the Power to the Block ... @niekkimmann #powerblock #fastr - @tiogabmx on Instagram

... this 2 year old little monkey is my reason for existence in this big old world! I love you so much baby boy!!! #underarmourshoes #underarmour #underarmourbabymodel #underarmoursoccer #dominicjamessnow #boymom #lovehim - @angesnow145 on Instagram
From my stories to the feed. No makeup makeup! . LIVE TODAY AT TIK.... 8pm 🇺🇸 . Dos stories para o feed! Uma make bem levinha, quase nada! . . . . . . . . . #nomakeupmakeup #blessed #maquiagembrasil #braidstyles #naturalglam #beauty - @juritondaro on Instagram
East coast was fun! #whitehouse #dc #fitfam #redcon1 - @dean_desana on Instagram

El llibre La vida secreta dels virus, que acaba d'editar Zahorí Books, explica tot el que cal saber sobre aquests organismes minúsculs i entremaliats, amb el rigor científic de cinc dones -dues d'elles catalanes, Anna Cabré i Alicia Pérez-Porro- que són doctores en diverses disciplines científiques i la il·lustradora, també catalana, de Mariona Tolosa. - @exteriorcat on Instagram
GIVEAWAY TIME, BABBBYYYYYYY $200 lululemon gift card AND a @thefoodyfitness exercise band! 1. Tag 3 friends (unlimited entries) 2. Follow @sydneymadams_ & @thefoodyfitness 3. Bonus entries if you post on your story & tag me! Happy Saturday + let's get movin' 🏃‍♀️ GIVEAWAY CLOSES SEPT 2ND AT 5PM! CLOSED WINNER @paigenolen #giveaway #lululemon #onlinecoach - @sydneymadams_ on Instagram
Appreciate the small moments, they are few and far between and time escapes us all. Thankful for Saturday Bike rides with my Loves. ❤️ . 🇺🇸🇺🇸🇺🇸 🔴⚪️🔵 . #familytime #familyfirst #wifey #dadlife #biking #bikingwithkids #freedom #adventuretime #adventureisoutthere - @mrlandapanda on Instagram

Familie 💕 - @marina.botes on Instagram
Thank u @therachelstacyshow for having me in to film this week for the @tcn_country ! I'll let y'all know when it's gonna air 🎥🎻🤠..... ..... #texas #texascountrymusicassociation @tcn_country @taylorguitars @ernieball @rebeccacreekwhiskey @enchantedrockvodka @fenogliobootco @lonestardrygoods @texas_internet_radio_chart @texasregionalradioreport @texas_music_pickers #reddirt #newmusic #cowboysdaughter @bexsunglasses @originalgrain - @scottyalexander on Instagram

@ale.e.sha ,,Ganas'' Out Now 🇪🇸 Prod. w/ @sn3l ••• Jacket from @attomconceptstore - @dsonbeats on Instagram

With a month to go, the 2020 Virtual City2Surf is almost here and we're excited to announce our line-up of ambassadors!⁠ ⁠ Joining us this year is Australias Biggest Loser trainer @shannanponton, TV Journalist @raejohnston, AFL Star @GlennManton and nutritionists @ZoeBingleyPullin and Michele Chevelley Hedge (@ahealthyview).⁠ ⁠ Meet our ambassadors here: link in bio. - @curecancerau on Instagram
Hiking with my daddy! - @giselle_guimaraes_ on Instagram

It was fun ripping on @mat_best_official @jtarticle15 and @eli_doubletap Catch us all on the @free_range_american podcast / YouTube channel. - @angrycops on Instagram

When @courtneylaurenbeauty does your makeup and you wish you really could just 'wake up like this'... 😂 - @emily_rath_music on Instagram
124 corners on the bike later... Super happy with my race this past weekend against some wicked fast ladies! Also super happy that I get to race sprints for one more year 😰😰 📸: @tdilkie - @kiraguptabaltazar on Instagram

Me and Edie Belle ❤️ - @jacquettawheeler on Instagram
men of general principle - @ampm212 on Instagram

What a special day this is my love! You are amazing in every way!! Momma and I love you more than anything in the world! You will be special in all you do my love! HAPPY BIRTHDAY!! - @jace_ryan_peterson on Instagram

Meanwhile in CINCINNATI 👀 @fccincinnati - @clockworkdj on Instagram

Just got approved for a clinical oncology rotation in music therapy to support my doctoral dissertation in music therapy. So psyched! Life is about new experiences! You may have a lot of work to do like me... but find some other folks in your same boat and do a work date outside and smell the roses 🌹. Fresh air makes all the difference.... #changeofscenary #doctoralwork #focus #newexperiences #outsidedates #musictherapy - @jen.donnell on Instagram

Sunday Dinner🍝 Y.A.M.S.™️🏆 #Family #AweSomeDude #GirlDad - @dinod44 on Instagram
@samjbloom we love your book and you're an inspiration to our family. - @julian_wilson on Instagram
On this #ThankfulThursday, we are grateful for our 2020 You Make Me Better gala MC and Emmy-award winning news anchor, Liz Collin. Liz shared the first story of Jacks Basket in 2014, and has been a long-time supporter and friend ever since. Join us on October 9th and stream our 45-minute LIVE virtual gala from your computer or phone, gather your friends and family, or set up a Zoom or FaceTime viewing of our event with friends at 7pm CDT! To RSVP for FREE, go to: jacksbasket.org/events and select RSVP. *link to view gala will be emailed to those who RSVP and available the week of the event on the Jacks Basket website - @jacksbasket on Instagram

Big thanks to everyone who tuned in to @foxsportsflorida all season long! To our crew, the Marlins, and all the fans, you guys rock 💪🏼 Marlins aren't done yet! 🌊 #PlayoffBound #RidetheWave #JuntosMiami - @kellysaco_sports on Instagram

𝑰 𝒖𝒔𝒆𝒅 𝒕𝒐 𝒃𝒆 𝒕𝒉𝒆 𝑸𝑼𝑬𝑬𝑵 𝒐𝒇 𝒃𝒊𝒏𝒈𝒆 𝒆𝒂𝒕𝒊𝒏𝒈 𝒇𝒐𝒓 𝒅𝒂𝒚𝒔 𝒐𝒏 𝒆𝒏𝒅! Are you sick of getting within arms reach of your goals and then life getting in the way? This used to be me! I would follow a diet for a few weeks PERFECTLY, and then would fall off the wagon and eat usually as many carbs and chocolate as I possibly could, not get back onto my diet and just feel terrible! Although I have never really been one to fall into the fast foods trap for more than one meal- I used to be the queen of binge eating! After about 3 years of this yoyo, I finally found a way of eating that gave me the balance I needed without feeling restricted! I learned the art of flexible eating, while still eating the foods I love but without eating myself into a state of comatose!  I no longer bounce around on the scale, I maintain a weight that varies about 3-4 lbs, even after my refeed meals and at my time of the month! I will sometimes still play around with diets just to see what happens, and 100% of the time I get bored and have the desire to eat other things! I always revert back to my flexible diet- and I always get the best results this way as well!  I'm working on a project to help women with a struggle to how mine used to- send me a DM if you are interested in learning how to eat with ease while still reaching your goals💕 . . . #nourishnotpunish #countingmacros #macrocounting #intuitiveeating #nondietapproach #healthateverysize #nourishbowl #veganbowl #macrosmatter #macrofriendly #flexiblediet #caloriecontrol #flexibledietinglifestyle #countingcalories #flexibleeating #nutritiontips #goodfats #eatgoodfeelgood #ketonesforfuel #eatwhatiwant - @karly_schooler on Instagram
We only have hard dining chairs to sit on at home so we headed to the one place comfy chairs are guaranteed @costacoffee . . Luna loves a babychino however archer prefers to play in his instead, it's been nice just getting out the house . . Hopefully we will know our confirmed flight dates from tomorrow so we can start the count down . . #costacoffee #gettingoutofthehouse #comfychairs #lgbtqppu #housemovecountdown #tryingtokeepittogether #housemovemadness #tiredmumsclub #parentinglife #parentingishard #militaryfamilylife #armywife #militarymums #armymom - @mummies_aj_and.me on Instagram

☀️Pop-Ups in the Park ☀️ The Go Play Outside team is bringing recreation and culture to the great outdoors this summer! Check out Swensson Park today from 1:00 pm - 4:00 pm as we celebrate community with a variety of organized games, activities and art opportunities. .To keep everybody healthy and safe, all Pop-up staff have had additional training in cleaning and disinfecting following BCRPA and MIABC recommendations. . . . #abbotsford #abbotsfordprc #goplayoutside #yxx - @cityofabbotsfordevents on Instagram

As you might know, on my 50th birthday, I had a heart attack, which resulted in a triple bypass. That's why supporting the @HeartFoundationAU is so important to me. Join me this October as I take part in MyMarathon. Sign up to run, jog or walk. Or, you can sponsor me as I complete it. Clink the link in bio. #secondinnings #MyMarathon2020 🏏🏏 @heatbbl @bbl @westend_redbacks @cricketaustralia @cricketaustralia @gilly381 @shanewarne23 @steve_smith49 @aaronfinch5 - @darren_lehmann on Instagram
Wasn't ready for Monday - @sarahhtess on Instagram

🍓😂 W i m b l e d o n @ h o m e 🌱🎾 #missinglifeontour #wimbledon #keepingbusy #🎾 - @jasmienclijsner on Instagram

Ela adora fazer tik tok papai ama demais ❤️❤️❤️❤️ - @leo_amorim1982 on Instagram

Magia Conjunto de conocimientos y prácticas con los que se pretende conseguir cosas extraordinarias con ayuda de seres o fuerzas sobrenaturales #emovere #1of1 😬 - @darwin.echeverry on Instagram

Ask us what we shot. - @johanrvelez on Instagram

#RespuestaWFP 🚨 Chiquimula es uno de los departamentos con altos índices de inseguridad alimentaria. El equipo de #WFPGuatemala desarrolla el proyecto de asistencia alimentaria a través de transferencias de efectivo para beneficiar a familias vulnerables. - @wfpguatemala on Instagram
Happy Anniversary to my most beautiful and amazing wife @kmaib ❤️ Celebrating 24 years today! 🙌🏻 I am so grateful and thankful for all you do for me and our girls 🙏🏼 We are truly blessed beyond measure! It gets better every year babe 🥰 I'm so glad you said "I do" all those years ago 💯 I would do it all over again in a heartbeat! #soulmate #wifey #bestie #downlike2flattires #mybetterhalf #boss #happywifehappylife #happyspousehappyhouse #anniversary #celebrate #blessed 😊 - @donniemaib on Instagram
I've had THE best day with this beauty. I can't believe she's 3 today 😫 she's growing up too fast! 3 years of my crazily independent, fearless and utterly amazing Autumn 🥰. #birthday #3today #3yearsold - @m00segram on Instagram
Looking for a place to let your kids burn off some extra energy? Look no further! Both kids and parents alike LOVE our fenced in outdoor patio! Plenty of seats for the parents and toys for the littles. - #wintergarden #wintergardenmoms #wintergardenkids #orlandomoms #orlandokids #orlandocoffee #coffee #localcoffee #playoutside - @thebreakroomcoffee on Instagram

😄😄😃😄😃 운동도 하고 🏃🏻‍♀️🏋️‍♀️💪🏼웃으면 복이와~요 🤗 #jinny #style #jinnystyle #lastweek 🔙 #picture #park #workout #jinnyjeongminseo #fit #fitwomen #stayhealthy #toronto #daily #torontolife #thesweatlife #서정민 #지니 #스타일 #지니스타일 #사진 #포토 #지난주 #운동 하며 #깔깔깔 웃고 #스트레스 날리고 #건강하기 #아프지말기 #지니승질 #토론토 #일상 - @jinny_jm_seo on Instagram
At #F3TSA we are mad proud to support young anglers. They are the future of this sport, future guides & future conservationists. All under 18 attendees get spoiled by our headline sponsors. - @f3tsa on Instagram

Doughnuts with dad....🍩 - @montewetzel on Instagram

BDE Mood 😈. . . . 📸 @jkh_photo - @isaac_updike on Instagram

V I B E ' N . . . Shadows on the wall Noises down the hall Life doesnt frighten me at all #mayaangelou #basquiat . . #smile 😊 . . #create #localartist - @rozierprime on Instagram

Sunday, for my loves #miriamrosedavis #dextersidneydavis - @davismichaelc on Instagram

That @ucrbaseball connection! Former UCR Baseball student-athletes Jonas Never & Joe Kelly in front of an amazing mural done by Jonas Never. #KeepUCRAthletics #GoHighlanders - @ucrbaseball on Instagram

Radiating my spirit ✨ - @katey_jay on Instagram

‼️Mañana es el debut de 𝒰𝓃 𝒢𝓇𝒶𝓃 𝒫𝓁𝒶𝓃 en Nacional Rock. Les esperamos de lunes a viernes de 6 a 9 en el 93.7, la app y la web de la radio! 📻📲 - @marianadeiraola on Instagram

🕚💻🤝 In just hours you can network with the top businesses in our community! Sign up today for the HCC's Virtual Business Speed Networking Series! Let us help you connect with other HCC members to grow your business, develop new leads, and maximize your chamber membership. ⁣ 🗓 October 8th at 8:00 AM⁣ ☑️ Register now: (link in bio)⁣ ⁣ ⁣ ⁣ ⁣ ⁣ ⁣ #chamberofcommerce #entrepreneurs #businessowners #success #business #henderson #hendersonnv #cityofhenderson #hendersonchamber #chambermember #growwithhcc #hccsuccess #motivation #networking #network #lasvegaslocals #hendersonlocals #virutalevent #onlineevent #businesstips #speednetworking #connections #businessconnections #hcc #growwithhcc #nevada #nevadabusiness #businesssolutions - @hcc_nevada on Instagram
Grubs up! 60 min cooking 🍴sessions yesterday and learning new ways to connect during these new normal times. #sthughs #community #youthclub #cooking #food #connect #penge #anerley #crystalpalace #se20 #se19 - @sthughscentrese20 on Instagram
Sunny #Cambridge. Good to be back - @alexandraprzegalinska on Instagram

- @j.tmiller9 on Instagram

@movistar_team wins the NAMEDSPORT General Team Classification for the second year in a row, showing how team spirit, union and common effort are fundamental part of the most beautiful sport of the world!! 🔥 Stay Trained!™️ 📸 @bettiniphoto #NamedSport #StayTrained #Gym #Train #Sweat #Win #Power #Energy #Sport #Performance #Team #Pro #Cycling #Victory #Movistar #Tourdefrance #Tour #TDF2020 - @namedsport on Instagram

Happy Mother's Day, could isolate with you forever x - @tomocampbell on Instagram

Setiap kali mau masuk ke scene Aurora, selalu dengerin lagunya @isyanasarasvati, Untuk Hati Yang Terluka. Ga sabar banget mau nonton livenya di #WaveOfCinema tanggal 25 besok, udah kangen banget sama @filmnkcthi! Yuk yang kangen juga, nonton konsernya NKCTHI di #WaveOfCinema @bioskoponlineid~ Buruan beli tiketnyaa~ - @sheiladaisha on Instagram
Are you ready for #Tindies2020??? We will be handing out over 500 THOUSAND DOLLARS in scholarships and prizes!!! Purchase your All-Access Pass NOW at hsfilmfest.com/tickets! - @hsfilmfest on Instagram

Musica, maestro! Oggi le Panterine ascoltano la melodia del tamburello di Tonnotto e guidano le loro superbici in tutta sicurezza! #tamburello #tonno #tranciditonno #panterine #ciclismo #sport #agonismo #energia #proteine #omega3 - @lisoladoro on Instagram

Social media is very much what you put into it- you get what you give. I've had the great fortune to meet a ton of amazing people thru social media because I use social media for positive reasons, not negative. Over the last year or so, I've had a chance to meet up with fellow #longisland resident @mattrendar and our friendship has grown- he served in the @army and did some amazing work while deployed during #OIF. Afterwards, he chose to become one of New York's finest. Talk about service! Friday, we'll be releasing several collaborative items and also be doing another @warriorshearthealing flag giveaway- last pic is the first flag giveaway winner @ironandyarn -stay tuned! • • • • • #giveaway #contest #merch #artwork #hoodie @stahler_61 @clark_kent_bfmc @fred.cowell.3 #jasoneverman @army @navy @airforce @marines #veterans #vets #artists #musicians #band #grunge #music #collab #silence&light #silenceandlightofficial - @silence_and_light_official on Instagram
My little buddy 🥰💙 . My heart just bursts with love for this sweet boy. I catch myself watching him play and think how I've waited my entire life to become a mom and I realize it's even better than I could have ever imagined 🥺💙 . Now don't get me wrong, his temper tantrums make me want to pull my hair out, but he's the sweetest, smartest boy and he is just such an easy kid (except for the aforementioned tantrums 🤣). God really answered my prayers with this one 😭💙 . 📷 @ali.singleton - @cdgerhardt16 on Instagram

Prince Oniangué, Yacine Bammou Erwin Zelazny partiront si il y a des propositions, tous les jeunes prêts possibles, Jessy Deminguet a plusieurs sollicitations, et Jan Repas pourrait être amené à nous quitter dans les prochains jours confie Yohan Eudeline. Info by Sylvain Letouzé. - @les_fideles_supporters_du_smc on Instagram

#catch2dugout will like to thank the @astrosbaseball for allowing us to help with camp today. Stand up organization from the front office to the field. RESPECT earned never given !!!! - @catch2dugout on Instagram

When your 3rd grade daughter is reading the 4th Harry Potter book and it's more pages than any book you've read... 😬 but also 😍 - @jrmooremusic on Instagram

It's Friday and we just had a homeschool win! For the last two weeks I've been working with Kree on number recognition and reading math problems. Last week I thought I was gone lose my mind with she continued to say 11-teen instead of just saying 11 😩🤦🏽‍♀️. But today my baby made it to 💯 and she's reading/ solving addition problems. 🙌🏾 Where's my teacher of the month certificate?? 😂 #VirtualLearning #ReadyToGetBackInTheClassroom #AllThingsKing #TiredTired - @ebonyking on Instagram

O tênis que promete conquistar os corredores em 2020. Saiba por que você vai ouvir falar muito da Hoka One One. ⠀ Matéria produzida pela Vogue Brasil fala sobre nossas perspectivas para o país e também sobre a chegada dos lançamentos em outubro. ⠀ Confira a matéria completa no site: https://vogue.globo.com/Wellness/noticia/2020/07/o-tenis-que-promete-conquistar-os-corredores-em-2020.html ⠀ Time to Fly! ⠀ #hokaoneonebrasil #hokaoneone #timetofly #running #corrida #run #triathlon #triatleta #corra #tênis #atleta #corredor #esporte - @hokaoneonebrasil on Instagram

🙏🏽 - @sandyalcantaramph on Instagram

Mom and Dead. - @_mikekinsella on Instagram

Come and join us for some fun with @c2c_club ☀️🍭🎈 Fun craft workshops awaiting your kids' creativity this weekend, Sat, sept 26 and Sun, sept 27 from 1 pm to 7pm. #thebackyardhazmieh #whereyoubelong - @thebackyardhazmieh on Instagram
We are home safe and sound! Mama @nataliway22 and baby Lucas are getting rest in the comfort of home. I can't say enough about our experience at @kpthrive down in San Diego! We had the most loving and caring nurses and Mid-Wives! God blessed us with our actual Mid-Wife working the evening at the hospital to be able to deliver baby Lucas. Still seems like a dream! We have been so beyond overwhelmed with the love and help from all our family and friends around us!! It has brought Nati and I to tears on more than one occasion. Can't wait for everyone to meet our precious baby Lucas! #godisgood #rainbowbaby #lucasway - @austinwayfit on Instagram

NEW SEASON NEW HOPES His love for blasters will never end @belfortkervensfils - @blasters_girls on Instagram
#happyeastereveryone... ✌🏼🐰 - @verbal23 on Instagram

Novas experiências para meus netos , aula dê hipismo com meu querido primo um campeão nesta arte . Foi um sucesso ! @centrohipismodelambari - @simonecms1 on Instagram

Não perca mais tempo! Dê continuidade a sua formação em Pilates e inscreva-se hoje no curso internacional avançado Pilates Rehab I - Patologias da Coluna Vertebral, exclusivamente ministrado pela Master Trainer Elaine de Markondes! 💪 Data: 31 de outubro e 1 de novembro Local: Joinville/ SC em parceria com o studio KFreitas Saiba mais e inscreva-se 👇 https://demarkondespilates.com.br/cursos/pilates-rehab-i-patologias-da-coluna-vertebral-com-master-trainer-elaine-de-markondes/ . . . #pilates #demarkondes #demarkondespilates #núcleodocorpo #pilatesrehabI #curitiba - @demarkondespilates on Instagram

Relembrando uma moda do nosso eterno Cristiano Araújo com meu irmão @erlonpardinni . Gostaram? 😜 - @lucasbarroslblb on Instagram
Spending Sunday afternoons with this one ❤️ #loveherido #meandmine #sundays #beachlife #coogee #sydney #fromwhereistand #mylifeisyourvaction # - @nealpercival82 on Instagram

"I'm just starting to get back into shape. Should I walk or run?" I have nothing against running if it's your thing. And for plenty of folks it is. But I'm also guessing they don't need this health tip. I think with weight loss/return to fitness protocols, you should play the long game. Sure, in the short term running will burn more calories and get you in better cardiovascular condition quicker than walking. However, for most of us, we only feel good running for short periods of time before the joint pain, muscle strains, or back misalignment occurs. I've tried plenty of times to get on a running kick. They've all lasted about a month tops. After that month, if I even make it that long, my body is left in worse repair than when I started. Then I'm forced to gear down my workouts and nurse myself back to health before ramping back up. Many times through that cycle and I've come to the philosophy to just "train sustainably". If you can't see yourself at 50, 60, 70, or even 80 years old doing something that resembles what you are doing today, you may want to reconsider your approach. Although they may be coming at some point down the line, don't be in a rush to get joint replacement surgery. Now you won't have a body like The Rock or whoever your fitness idol is just walking and doing daily moderate resistance training. But you aren't going to have that body anyhow. Hate to break it to you...you don't have the genetics and neither do I. And further, I don't want to imagine what The Rock's body feels like every morning getting out of bed. Sure it looks awesome, but I'm positive he's hurting, as are lots of other fitness models. That kind of growth requires loads of discomfort and even pain. It's not all that healthy. Maybe that's a discussion for another time. So to sum this up if you're just getting back into it...slow down. Walk don't run. Play the long game. Set realistic goals for yourself. Don't race for the quick fix. It doesn't exist. Make small changes. Find your version of a healthy routine and stick with it. Thoughts/feedback? 👇🏼. Love your replies. Remember. The happiest is the most successful. Pursue happiness. Nick - @nickhardwick on Instagram

This is one of our newest UKC kids! She is our friend from the Day in the Life of a Music Therapy Intern video from last week. She has been receiving music therapy services at Texas Childrens hospital during her stay and has received her very own UKC ukulele which see can be seen rockin in the picture!⠀⠀⠀⠀⠀⠀⠀⠀⠀ .⠀⠀⠀⠀⠀⠀⠀⠀⠀ . ⠀⠀⠀⠀⠀⠀⠀⠀⠀ #pediatricmusictherapy #musictherapy #pediatrics #UKCStories #musicsaveslives #musicislife #musicismytherapy #musicislove @mbiard100 #loveofmusic⠀⠀⠀⠀⠀⠀⠀⠀⠀ #theukc #ukulelekidsclub #ukulelemusic #musicheals #mtadvocacy #ukeamazing - @theukulelekidsclub on Instagram

✨ [CONTEST ALERT] ✨ We know you're already winning with the #WinWinEvent but let's get you winning even more!  With our friends at @more_rewards, we're giving away 5 $50 giftcards to Save-On-Foods! Here's how to enter: 1) Follow @saveonfoods and @More_Rewards on Instagram 2) Like this post 3) Tag a friend and tell us why you should win! *Contest closes September 24, 2020. *5 winners selected - @saveonfoods on Instagram

Indian summer on nonna's lawn #indiansummer - @katebryan_art on Instagram

Dreimal BMX! Drei verschiedene Charaktere! Bedeutet dreifach FUN? 😉 Wir gehen fest davon aus. @paulthoelen, @chrisbmx83 und @tobiasfreigangbmx bei What the FUN?! Gleich, um 19:30 Uhr. Im Livestream auf YouTube oder Twitch (Link in unserer Bio). --- #P7FUN #ProSiebenFUN #BMX #bmxlife #bmxstreet #bmxfreestyle #bmxracing #bmxstyle #bmxlifestyle #bmxlove #flatlandbmx #bmxflatland #bmxflat #bmxflatlander #whattheFUN #actiondeutschland - @prosiebenfun on Instagram

Fact #4: Tennis 🎾 (swipe to see the fact!) Serena Williams is an American professional tennis player and the former No.1 in women's single tennis. #women #female #womenempowerment #womensupportingwomen #supportwomen #empowerwomen #womencricketers #womentennis #womensports #sports #empowerment #femaleempowerment #womeninsports #womenempoweringwomen #womenpower #sportlife #cricketlover #cricket #f1 #tennis #tennisgirl #equality #genderequality #serenawilliams #usa #womenstennis #grandslam #unitedstates #tennisplayer - @womenin_sports on Instagram

I love helping out in the kitchen! . . . . #littlechef #juniorchef #kidsinthekitchen #model #modelboy #red11models #kidsofinstagram #iamme #iamkian #coolkid #kidmodel - @i.am.kian.2015 on Instagram
SO great to work with @judyhsuabc7 @artistalx1 and our talented crew Danny, Rich and Aaron shooting promos for the (virtual) @chicagomsabc walk! 💕💕💕 Lots of fun for a great cause! - @rozvaronabc7 on Instagram
Sometimes you gotta put Judah Holiday brand cheddar puffs on your finger and lick it off. #justsayin #happyfriday 🧀☝️😎 - @judah_holiday on Instagram
Unlock your fitness potential with @beyondwellnessco 🧬 Get detailed and unique recommendations that can help you eat better, train better, and live better! Results are fast and easy! ⬇️ STEP 1️⃣ : 📲 Order your kit. STEP 2️⃣ : 👤 Swab your cheek. STEP 3️⃣ : 💻 Register your swab. STEP 4️⃣ : 📬 Mail it back. STEP 5️⃣ : 📈 Check out your results. — #BeyondWellness #FitnessTest #UnlockYourPotential #CarbSensitivity #FatLoss #Fitness #Training #WeightLoss #Transformation #InYourDNA #HealthyLiving - @beyondwellnessco on Instagram

Beautiful Miami ohhhhh yes we meet again🤟🏻😜 - @chrisdavisny on Instagram

This just in from the CBS 2 Mobile Weather Lab: when it's THIS cold, we're in a no smile zone. #notready 🙅🏼‍♀️ . . . . . #nyc #cold #winteriscoming #movember #reporterlife #tv #news #hashtag #not a #meteorologist but #bundleup #newyork - @tarajakewaytv on Instagram

I sure do love this country. Can anyone guess where I'm doing some recording? (big stuff: new album, photos, videos... but very hush-hush!) 😎 - @amandasomervillemusic on Instagram

Brothers for life. Birthday #34. L.A. Galaxy #eltrafico #puropincheparty #itsmybirthday - @a_l_confidential on Instagram

☀️🌙✨💫 - @mxllie on Instagram

Max and Dan helping Fernando plant our first batch of potatoes for the season 🌱👨🏽‍🌾👨🏽‍🌾 - @aguiarfarms on Instagram

Riding... #vida #moto #harleydavidson #filho - @rodriguinho on Instagram
This picture represents so many things to me. First, let me say its super dope and it got my good side. In this business you have to be able to help people and love what you do! We had a seller appointment that had three other investors to compete against (that we knew of); someone was literally yelling through the screen door that they would offer 5K more than our offer. However, the buyer still chose to do business with us and we had so much fun with it, we even brought alcohol to the appointment (funny story).The best part of all is that we solved a problem and did it with a smile. Its crazy that when you keep pushing forward even when you feel like you are being pulled in every direction that you really see things for what they are and can create the best version of yourself. Consistency, surrounding yourself with those that genuinely care about you, and letting your true self shine can make all the difference. I am a testament of this. I still have so much room to grow as a man, father, husband, and in this business. Its been a hell of a journey so far and I am glad to say that Im doing it with some dope ass people! 📸 @joel.bergkamp - @jeffdwyerarea48 on Instagram
International women's day. A credit to all women ❤️❤️❤️ #internationalwomensday - @fiston_lingo on Instagram

Thank you Walmart for bringing #walmartdrivein and FRIDAY NIGHT LIGHTS and ME to Plano Texas. A great night and my Heart is Full❤️ - @pberg44 on Instagram

Another day, another sweatshirt - @jessodomirok on Instagram

Today, along with @xgames we are celebrating 25 years of events! Pictured are moments from the first Extreme Games at Fort Adams in 1995. Were you here to celebrate this moment with us? Share your memories with us! #xgames25 - @fortadamstrust on Instagram

🇭🇹 Allez la bise ! #tripljump #nationalchampionship - @ilioww on Instagram

The Badau Akasya'da bu akşam: Bilgi ve rezervasyon için: 05323064334 EREN NOYAN BAND ve KONUKLARI / 19:30 Eren Noyan (v), Sıtkı Sırtanadolu (g), Koray Üsgülen (p), Eren Turgut (b), Burak Cihangirli (d) Giriş:50₺ ... #thebadau #thebadauakasya #thebadaujazz #jazz #cazkonseri #konser #canlımüzik #jazzclub #restoran #finefood #akasyaavm #perşembe #üsküdar #kadıköy #kültürsanat #gece #mekan #erennoyan - @thebadau.istanbul on Instagram

Das Saturday Nice Fever geht in die dritte Runde und heißt dieses Mal Friday Nice Fever :P Dieses Mal haben wir wieder österreichische Künstler im Gepäck- und ihr dürft genau diesen zusehen, wie sie ihre Werke beginnen, daran weiterarbeiten oder fertigstellen! Alles ist erlaubt ob mit Tusche, Lack, Ölfarben oder sogar Wasserfarben - es gibt kein Tabu. Dazu musikalische Untermalung vom Feinsten gibts ne Art@Tech für euch! Zu Techno und chilligen Drum and Bass lehnt ihr euch im Gastgarten der nicestens Guys Wiens mit einem kühlen Bier zurück und lasst einfach Kunst auf euch wirken! Fürs leibliche Wohl sorgen, wie immer, unsere @theniceguysvienna ! Genießt den Freitag. Genießt die Sonne. Und gönnt Euch die Art@Tech. Design by: @mariesophie__k 🦖🐓🖤 #retardedjourney #theniceguys #techno - @retardedjourney on Instagram

My name is Fabian (@bf.paredes) and I am from Bucaramanga, Colombia. I am a Lawyer with three years experience, but in Australia I have to do deliveries with UberEats to live. . I have been in Sydney one and half years already. A cousin of mine suggested to me to come here because it is a very good city to make a new experience. Here I have the opportunity to see a new city and try new things. . First, improving my English is a goal I wanted to achieve while here. Also, I would look for opportunities to run my own business one day. Here it is very accessible to do it. Still I do not know what kind of business I would like to do. I am still exploring and learning. . When I arrived, I also worked as a dishwasher. The pay was not very good and the restaurant was very far for me. It was in North Sydney so it was not really worth my time to work over there. I realised I was able to earn more with UberEats. . During last few years I have travelled to many places. I went to the Blue Mountains when it was snowing, I also visited Canberra and some other cities. I really liked it. I feel that Sydney is already enough for me. I do not plan to establish myself in Australia. I would like to come back to Colombia. But first, I want to travel more and know some new countries. . I would really love to go to Europe, especially Barcelona. . One of my passions is walking. I enjoy a lot hiking and getting to know new places by foot. And this city is awesome because there are so many green areas and parks where you can spend a lot of time walking. . I am planning to go to the Gold Coast in December, if I can. I wish to visit as many place as possible because some friends told me it is very beautiful! . . . . . . . #sydney #sydneyeats #sydneylife #sydneyfood #sydneyfoodie #sydneylocal #sydneyharbour #sydneyoperahouse #sydneycafe #sydneyblogger #sydneyfoodies #sydneyfoodblogger #sydneyphotographe #student #students #studentlife #studentloans #studentslife #uberEATS #uberdriver #colombiana #Colombian #Colombianas #colombiano #Colombiangirl #colombianos - @get_upcover on Instagram

La selfie de selfies, cómo nos hemos divertido los amo @natsainz @lucianoislasallende búho 🦉 - @arturoislasallende on Instagram

We are honored to have Laurie Finkelstein Reader as a Legend for our Broward Legends and Millennials event! The first of a 3 part series starts 1 week from today at 3PM! Live on zoom! Link in bio to register! #miamiypn #togetherwearebetter - @miamiypn on Instagram

Sooooo.. after talking with the allergist, he felt comfortable with Emma trying scrambled eggs again. We did it with smaller pieces and a lot slower this time but y'all.... EMMA CAN NOW EAT EGGS!!! 🙌🏻🙌🏻🙌🏻🙌🏻🙌🏻🙌🏻🙌🏻🙌🏻 This is the first allergy that she has truly outgrown and it's an incredible feeling for us all! After a possible setback with baked dairy, this was just the news we needed (will explain more on this later). We've been celebrating with scrambled eggs all weekend long and she's requested eggs for almost every meal! Now bring on the egg casseroles, mayonnaise, @chickfila sauce and of course allllll the baked goods. 🍳🍳 - @allergyfriendlymama on Instagram

Post gig chillin with @djkan_i ❤️ #clublife #chillin #djlife - @devujaofficial on Instagram
It's been a really great summer for the Lay boys even though it wasn't as active as usual. We spent most of the summer playing at home outside with our neighborhood crew, and hanging out on the back porch by the fire eating s'mores. Love these sweet boys so much! Next summer their baby sister will be outside playing right along with them 💕 Hugo will be 9mo in a few weeks 🙃 and Rad turns 5 at the end of the month 🎉 @brockness_monster - @heatherlayinteriors on Instagram

National Sons Day what! I have the best 2 boys anybody could ask for! Love my boys to death! - @rzraddict on Instagram

Great Sunday afternoon with my little girl...and like 1000 car dudes! 🤣😂😉 #cars #car #itswhitenoise #blacklist #porsche #911 #992 #sportscars #sportscar #exoticcar #atlanta #georgia #drivingexperience #mountains #appalachiandriving #sellingsandysprings #mattlamarsh #sandysprings #dunwoody #porsche911 #porsche992 #porscheclub #carsofinstagram #caffeineandoctane #caffeineandexotics #sandysprings #atlanta #dunwoody #georgia - @matt_lamarsh on Instagram

Flying high!🦅 - @jalen_kreiger on Instagram

And this is 10 months with this nugget of laughs, tantrums & love! We missed the 9 month photo 🤷🏼‍♀️🤦🏼‍♀️. He has 5 teeth, eats massive amounts of oatmeal, loves playing with a ball & is my greatest teacher. Thank you for making me a Mommy, Pierce. #10monthsold #piercebeingfierce #babyboys #gopadres #sdpadres #baseballbaby - @alexisacarra on Instagram

Who will you inspire today? 📸 @runfaddyrun #mumrunner #rolemodel #runningmumsaustralia - @runningmumsaustralia on Instagram
To the fans. Thank you, for everything. #belkbowl | #bbn | #hokies - @dukesmayobowl on Instagram

« Basandomi su quanto ho visto in questi 25 giorni di lavoro insieme, è un ragazzo che non dimentica da dove è partito. Non dimentica tutti i sacrifici che ha fatto. Si è costruito totalmente da solo avendo perso i genitori da piccolo, quindi chapeau per la voglia e la fame che ha. È giovane ma ha la testa di un quarantenne. Spero, ma sono anche sicuro, che non commetterà errori, che non cambierà atteggiamento col tempo.» 🎙 @GennaroGattuso su @VictorOsimhen9 🤜🏼🤛🏿 - #ForzaNapoliSempre - @sscnapoli_fp on Instagram
🐶 & 👯‍♀️ - @chelsea_dumas on Instagram

I still can't believe that my little Squirt @OceanMeza turned 2!!! He's still hands down my favorite surprise in life. I Love him so much!!! And even though he's officially not a baby anymore #hewillalwaysbemybaby 🎂🎉🌊👶🏻 (last shot he's 2 weeks old) ✌🏼 #Momlifebelike #bonusbaby #youhadmeatmama #toocute #skatensurfmama #OceanMeza #2yrsold - @skate_n_surf_mama on Instagram

There's only one way to watch The Sandlot - @hartfordyardgoats on Instagram

Rejoice, ladies, it's steal your man's sweater season 😀😀😀 . #sweaterweather - @maddieonair on Instagram

Life is to be enjoyed, not just endured. Go out and do something you enjoy! Spread your happiness all around ❤️ - @aliceclairewyatt on Instagram

Mic was only here for fart jokes. - @domi_keys on Instagram
SM-guld igår på 10 000m 🥇 Skönt efter en vår med skada och sjukdom 🏃🏽‍♀️ - @merafbahta on Instagram
•Big Smiles & Great Times • . . #tbt #summervibes #momofboys - @carol_pera on Instagram

Trust Ya Vision. - @39lashes___ on Instagram

Happy Mask Up Monday, Spartans! I'm so stoked to be back on campus with you. A truly outstanding first day! #spartanup #maskupmonday #throwers #shotput #javelin #hammerthrow #discus #trackandfield - @sanjosestatetrackandfield on Instagram

Happy Mothers Day!!! @milarogaeva @marieclairemima ❤❤❤ - @shahirmassoud on Instagram
Lazy hazy crazy weekend with #wakkawakkawalker @jessicafrasz - @andrewfraszphoto on Instagram

Took my niece Claire fishing at my Aunt and Uncles lake in Wayland the other day. Sharing this little slice of paradise that has meant so much in my life growing up was a blessing. I wasn't sure what to expect or if she would get bored after an hour but she caught about 10 bluegill/sunfish and lasted 3 hours until dark! Not bad for a 5 year old 🙏❤️. So grateful for this moment and the most amazing Michigan summer weather I can ever remember! - @traveljason on Instagram

Sunny Sunday's! @nealpercival82 - @lynseyrae09 on Instagram

Raccogli la nostra sfida💪 Cè tempo fino al 6 Settembre ➡️ www.romabuskers.com ⬅️ . . . #letsmatches #romabuskers #portoturisticodiroma #buskersfestival #festival #love #colours #life #music #art #roma #rome #ostia #cometoostia #events #eventi #musica #musicfestival #happiness #siae #visual #graphicdesign - @gruppomatches on Instagram

16 months going on 16. #family #selfdevelopment #selflove #brand #selfbrand #selfbranding #branddevelopment #selfbrandingjourney #findingmyniche #findingmybrand #trustingtheprocess #family #acting #writing #writer #author #actorslife #devon #devonlife #passiveincome #payingitforward #london #londonerindevon #londonboyindevon - @fredszkoda on Instagram
Hillbilly Parade doing what we love in Wallkill NY. #music #countryrock #countrygirl #love #happniess #rockmusic #grateful #performance #thankyou #liveperformance #musiclovers #usa🇺🇸 - @hillbillyparadeband on Instagram

#CapersintheCommunity LOUISBOURG REGISTRATIONS are now open. Session will occur from 2PM to 4PM on Sunday 20th September at 7592 Main Street, Louisbourg. Come and Join us for a Multi-Sport Afternoon! Our Multi-Sport Afternoon include 2 sessions between 2:00-4:00pm. These sessions are divided by two age groups 0-4 and 5-7, and are designed to foster the FUNdamentals of physical literacy through sport! Please be advised that the 0-4 age MUST have a parent or guardian with them on the field during the session. Also, there are no bathrooms located at this location *Be prepared for additional COVID-19 screening prior to entrance* Register at below link: http://cbrmrecreation.eventbrite.com #cbrmrecreation #CITC #capersinthecommunity #cbrm #capebreton #ActiveForLife #StaySafe #StayActive Stay Safe Stay Active! - @cbrmgov on Instagram

MOULIN ROUGE // Robyn Hurder and Ricky Rojas // 📸: @murphymade // // #moulinrouge #broadway #musical #theater #newyorkcity #plays #boston #bazluhrmann @moulinrouge @emersoncolonial @jujamcyn @robynhurder @rickyrojas1272 - @alextimbers on Instagram

Nice to breathe fresh air on my deck. Only time outside without a mask:) #nyc #crazytimes - @laurie_holden1 on Instagram

My nephew turned 1 this past weekend and I'm still vicariously eating his beach ball shaped birthday cake. Love this sweet lil Burke baby. - @iamkatiereed on Instagram

Baby dino, doodoodoodoo... Playgroup alert! We're making dinosaur plates after class today!⠀ ⠀ Meet us at our NEW location in Stillwater Ranch today at 9:30 for the workout, 10:30 for the craft!⠀ ⠀ .⠀ ⠀ .⠀ ⠀ .⠀ ⠀ .⠀ ⠀ ⠀ #FIT4MOM #strollerstrides #bodyback #FIT4MOMprograms #themotherhoodisreal #mamahoodsisterhood #communityinmotherhood #strengthinmotherhood #strollerbarre #strides360 #fitmomsrock #stayactivesanantonio #workingmons #stayathomemoms #allthemoms #fitnessformoms #prenatalfitness #postpartumfitness #fitmoms #athomeworkouts - @fit4mom_alamoranch_helotes on Instagram
These two 🥰🥰🥰 - @imneilblazin on Instagram
¡VOTA! Beer Release Today. Esta iniciativa de Raíces junto con la oficina del Secretario y Registrador del Condado Paul D. Lopez te invitan y animan a registrarte a votar. Hoy tendremos personal ayudando a registrarte. (This @raicesbrewing initiative along with the Denver City and County Clerks office @paullopez5280 encourage you to vote. Throughout the day we will have staff helping you to get registered to receive a ballot. . . . ¡VOTA! is an American-Style Cream Ale 5.1% ABV. . . . #denvervota #denvervotes #vote #elections #eleccioned #craftingfutures - @raicesbrewing on Instagram
Weekend time! Ich schau auf die erste "richtige" Trainingswoche zurück und die lief gut 🙌🏼 Ich hätte nicht erwartet, dass ich diese Woche schon so schmerzfrei so gut & schnell laufen kann 🙏🏼 Jetzt ist erstmal Wochenende angesagt ☺️ Montag geht's dann wieder von neuem los! #training #sprintteamwetzlar #sprint #stepbystep #happyweekend / 📸 @schmitt_sportfoto - @lisamxyzr on Instagram

We know catches win matches, and catches win the hearts of fans as well ❤️ Which one of these is your favourite? Tell us in the comments below. - @tkriders on Instagram
🖤 @lifeof_sawyer. . . . #tulum #mexico #vacation #travel #tbt #realtorsofinstagram #saltlakecity #lover #normallyhesonmyright - @herrnameismaggie on Instagram

Happy Memorial Day y'all. Hope you're spending the day with people that mean the most to you either in person or virtually. This too shall pass, with every day that goes by we are starting to see the light at the end of the tunnel. Thank you to those that have made the greatest sacrifice so that we can enjoy our freedoms. And thank you to those that are make any and all sacrifices everyday so that we can stay safe. - @iamvictorwebster on Instagram
20+ years in this... I don't have friends, I have family. #OG3 #LikeItWasYesterday #AllTheSame - @ssjem on Instagram

So excited to announce that I have collaborated w @todaytix to teach a virtual jazz funk master class. ANYONE CAN JOIN! SO SIGN UP BOO KITTIES! Click the link in my bio to register for class w me on August 2nd. LET'S DANCE!!! - @jamesals0p on Instagram
Perfect day 🤍☀️ Love you! - @jembarge on Instagram

Our Sunday at Schramm. - @twentyfouroakfarm on Instagram
A week from today we're kicking off our Future of Denver Series with (@FiresideAtFive/@UofDenver)! Join us for Chat 1 on October 1st at 5pm MT for our first topic of discussion: equitable and inclusive development in Denver. As Denver continues to grow, it is crucial that we slow down long enough to question our own roles in fostering a local culture that is responsible, equitable, and reflects the excellence of communities across the city. We'll be hearing from a panel of key Denver stakeholders and DU Alumni who are paving the way and leading by example. We're also so thankful to have our media partner, @do303, help us amplify this important conversation to the community!  🏔 Stay tuned for our upcoming panelist announcement on Monday, September 28th and be sure to click the link in bio to register for Chat 1. In addition to receiving the livestream link, you'll also redeem an exclusive offer from our Series 1 beverage partner, @BruzBeers! #FiresideAtFive #UniversityOfDenver #DU #DUAlums #PoweredByDU #FutureOfDenver #FiresideChat #VirtualPanel #Do303 #BruzBeers #DenverColorado #EquitableDevelopment #Community #Livestream #DenverColorado #VisitDenver #LoDoOpen #WeGotThisDenver #MileHighCity - @pioneeringsocal on Instagram

Courage is fire, and bullying is smoke. #NOBULL2020 - @_jbrideau_ on Instagram
@greglaz81 @benjy0000015 @fatlaz - @lazmansa on Instagram
Different to the usual, but so good to be back at work with the @dhlstormers 📷 : @ashleyvlotman - @salmaanmoerat on Instagram

This guy here @yagodora just won the US OPEN.... absolutely killed it all week long!! - @matt_bemrose on Instagram
ice the knees, ice the threes - @rynprry on Instagram
When "back porch morning coffee" turns into "back porch morning marshmallows". Really digging these 50° mornings with this little ball of sass. - @americanaquarium on Instagram

Family is the support you will never have to pay for because come rain, or shine they will be there to cheer on. These two beautiful souls push me everyday to be my best❤️ #staysafe #staypositive #keepmovingforward #exercise #freshair - @sheri_sells on Instagram

• B R O T H E R S • Mostly, in all of this chaos and such a confusing time, I am so grateful these two have each other. They've always been pretty inseparable, since Jude landed on this planet just over two years ago, but this time I think, has bought them closer. Sure there's fights, and a lot of screaming and noise but mostly there's love. Like this moment...a quick snap shot and not my best photo but a moment of pure love. - @brixton_mamas on Instagram

You deserve to be with someone who looks at you every single day like they won the lottery and have the whole world in front of them! ❤️ That person is out there!! Thank you for being my person 😍 #relationship #relationshipgoals #relationshipgoal #relationshipquotes #relationships #dearfuturehusband #lovegoal #dating #relationshipstatus #crushmemes #relationshipquote #girlfriendquotes #couplegoal #girlfriendgoals #boyfriend #girlfriend #bf #boyfriendgoals #gf #myboyfriend #cutegirlfriend #bestboyfriend - @bronwynosburn on Instagram

🏓 - @dean.kruff.kruff on Instagram

Huntin' Season! #photooftheday #Passion #AfterTheDunk #DontHaveManyLeft - @tsmith37 on Instagram
Cyk,pyk! W zeszłą niedziele debiut na dystans 30km biegu po górach 🌲a dziś debiut w duathron (5kmbieg, 20km rower, 2,5km bieg)🏃🏼‍♀️🚴🏻‍♀️🏃🏼‍♀️ Tak stwierdzialam że się podejmę tego wyzwania- bardzo mi się spodobało! Cudowna zabawa i emocje jakie towarzyszyły! Ogrooooomne braki jeśli chodzi o rower, ale ..... nie ma się co dziwić skoro praktycznie na nim nie jeżdżę 🙈 Mam chrapkę na więcej, wiec czas coś się przygotowywać ❤️💪🏻 Niemożliwe nie istnieje- dziś, mam ochotę pokazać się wszystkim lekarzom i ludziom którzy nie wierzyli że będę sprawnie funkcjonować. WSZYSTKO BĘDZIE TAK JAK CHCESZ- tylko musisz w to uwierzyć i zacząć działać 💪🏻❤️ •mam tez mini materiał na #youtube z tego dnia- także do zobaczenia jutro na kanale!❤️ #duathlon #bieg #rower #bieganie #kross #dashrade #swidnica #debiut #babkawformie #zdrowystylzycia - @k_madam on Instagram

‼️ACHTUNG - KURSANKÜNDIGUNGEN FÜR EUCH‼️ Wir haben neue Kursankündigungen für euch. AB DEM 06.07.2020 ➖MITTWOCHS➖ ✅ 9 Uhr - Zumba Gold ✅ 19.15 Uhr - Jumping ➖DONNERSTAGS➖ ✅ 18.15 - Zumba AB DEM 13.07.2020 ➖DIENSTAGS➖ ✅ 18 Uhr - Dance ➖FREITAGS➖ ✅ 18 Uhr - Step Style ✅ 19 Uhr - Bauch x Press Es heißt also wieder: Nichts wie hin zu den Kursen! Wir freuen uns auf euren Besuch. #staylucky - @luckyfitness_de on Instagram
Day 7 of my 30 day challenge ..I've had a few people ask me about my 30 day challenge.. Basically I started this 30 day challenge with myself after spending some time with some incredibly successful and driven individuals . Given I'm a single mom, who has her kiddos 100% of the time, works full time and is trying to maneuver through daily life during Covid, it has taken its toll on me a few times.. Therefore, I have dedicated myself to a few fitness,work and journaling goals, which are designed to keep me on track and find a little inspiration during trying times. My hope is by the end of the 30 days I can attain my goals, with a little bit of accountability in place ... and hopefully inspire others to do the same. Let me know if you want to start a 30 day challenge as well and I can check in with you every now and then for some accountability. - @realtoramywestromkenyon on Instagram

Bom dia galera ☀️ Vai um cafezinho pra começarmos a semana com muita energia? E hoje tem vídeo novo do Joazinho pegando umas ondas nesse paraíso 🌊 #baiaformosa 🌴 . ☕️ @penaareiabf - @joaovitor_mariaclara on Instagram
At a time when we need hope, these videos of Sonny are a beacon for a better future - the future generation of yolk enthusiasts are looking good. A good lesson learned here too - don't poke too soon. First vid is a little disappointing TBH. Swipe to the second vid to see Sonny redeem himself. Well done mate. #yolklyf #poketheyolk #pausethenpoke #poketoosoon #prematurepoke. - @yolkporn on Instagram
Haven't posted on here in a while but just wanted to wish my boy @oscarflexx a happy birthday! 🎁🎉🎂 COVID forced a lot of changes in our lives but not all were bad, God blessed me with the opportunity to grow close with the douchiest Salvadorian I know and we've had a blast going to work every day learning and making the best of it !😏😂 Wish you many more years to come man! 🐏 🐗 🐍 • • #ThankGod #happybirthday #salvador #swolesexy #workhard #playhard #roofing #linear #brownskingirls #blessed #havingfun #dubsallday #hessorich - @hoomeks on Instagram

Novamente os parabéns ao nosso cliente e amigo Filipe Toledo pelo show no retorno das disputas do surf. Campeão em duplas com a havaiana Coco Ho no Surf Ranch! Que seja o início de uma grande fase! Arte: Alexandre Almeida #filipetoledo #filipenosurfranch #filipecampeao #wsl #fmanoticias - @fmanoticias on Instagram
Congrats to Feeding America CEO Claire Babineaux-Fontenot, named as one of Time Magazine's "100 Most Influential People" of 2020. Claire, born & raised in Opelousas, oversees our network of the 200 largest food banks in the country. She recently came home to see the work by our staff, volunteers, & partners in the aftermath of Hurricane Laura in SW Louisiana. https://time.com/collection/100-most-influential-people-2020/5888409/claire-babineaux-fontenot/ - @2ndharvestgnoa on Instagram

❤️❤️❤️ - @bikram_y_teacher__nutritionist on Instagram
👀 Eyeing boundaries 💥 . #OneFamily #MumbaiIndians #MI #Dream11IPL @kieron.pollard55 - @mumbaiindians on Instagram

The Irving Oktoberfest 5k first packet pick up is tomorrow at @noshandbottle at @toyotamusicfactory from 4pm-6pm. #jointhemovement #runirving - @irvingmarathon on Instagram
Find you one that will wake you up at 6am for sunrise and then joins in on your weird all day. Such a fun day exploring my city with @everydayisahollyday4 ❤️ #Kansascity #unionstationkc #nationalworldwar1museum #lamarsdonuts #slapsbbq #buffaloadventures - @peaceloveweightsandbourbon on Instagram
New mix alert🚨Been sitting on this for a minute, but I'm FINALLY ready to share it with y'all. New Sound of Africa Vol 12 mix featuring a 101 crash course on South African Amapiano! LINK IN BIO ⬆️⬆️ #amapiano #amapiano2019 #amapianoisalifestyle🎹 #tikoloshichallenge #amapianodancemoves #amapianomovement #amapainao2020 #southafricadance - @juang_digging4gold on Instagram