a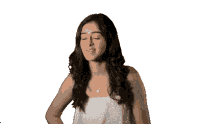 - Honey loves to steal my pretty strings/shoelaces and play tug of war until I tire her out. I think she might be a dog.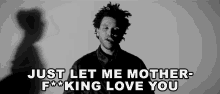 - Oh God Help Me Please .....

Rainbow💕


- Baby Rocinante is changing her teeth - double fang time!

ouchh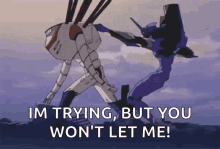 - After months of badgering my parents I finally wore them down. Everyone meet Titan, the bestest and smallest pupper ever.

Krew

𝐒𝐘𝐌𝐏𝐀𝐓𝐇𝐘 𝐅𝐎𝐑 𝐓𝐇𝐄 𝐃𝐄𝐕𝐈𝐋 ♚ s. hyde ✔ - ♛FORTY-SEVEN♛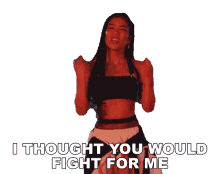 - I adopted a black kitten and discovered she is also a tabby. Is this common?

アオイ on Twitter

him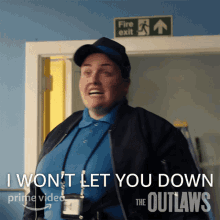 - 7 weeks small but big speed
Girl code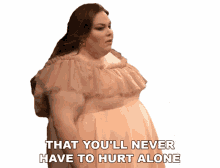 - When its the weekend but you have too many things to do to actually enjoy the weekend.


Ayato~Ayaka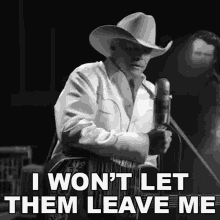 What a week! Hope you have a chill weekend. Weekend hours: Saturday: 10-6 Sunday: Noon - 5 #catsofinstagram #kittensofinstagram #troublemaker #whathavewedone #newestfamilymember #sirpeanutbuttercrackers - @jmarcelpvd on Instagram

Kim💛


- Eyes so beautiful, I just cant!!

Kim💛

Cute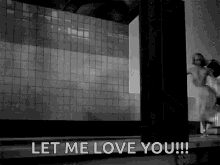 - This is what happens after I leave for work

★
ouchh


- woof_irl


Twizzly Gummy Cookie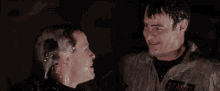 - My cat loves to cuddle stuffed animals and its the best thing ever.


Whoops | TXT Crackfic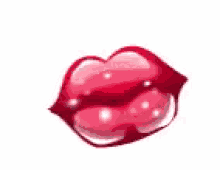 - Catnip is... Strong...


pfp :)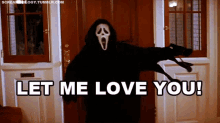 - This chocolate chip teddy gram doesnt have any chocolate chips

how to tame a bad boy ➳ jjk (completed)


- Just lyin on the floor gazing into each others eyes


summoning dilfs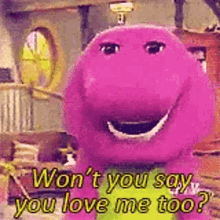 - This photo of my brothers cat trying to be all ferocious mid snuggles.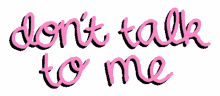 - Sleepy Simon 😴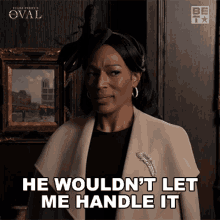 - Lil cutie
The F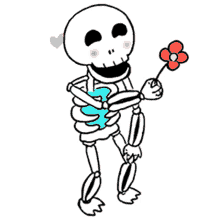 - Our new baby boy.... Tyson!! He loves car rides.
relatable toe pictures
sam9082 on Twitter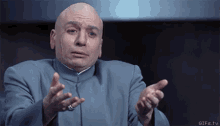 - Nom nom cookies

All of the spirit. None of the rules.
aesthetic wallpaper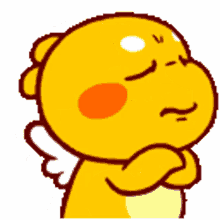 - Little Eris at 12 weeks. She grows into her namesake.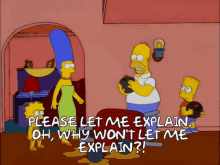 - Woke up with my cat holding my arm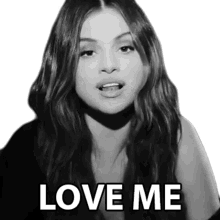 - YOULL NEVER TAKE ME ALIVE !!!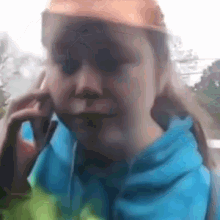 - Rescue kitten by day Gene Simmons impersonator by night - She has a lower lip avulsion she somehow obtained before I rescued her. The vet says it will heal back into place on its own. She is doing so well so far! You cant tell she was ever feral.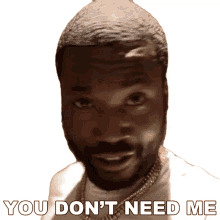 - Reddit meet Madison! She is 3 months old.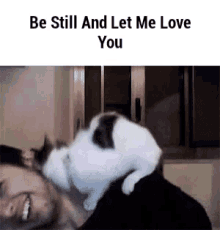 - My cat everybody. Make him famous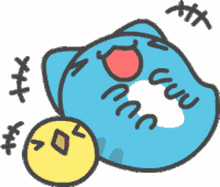 - Then she gives you this look


- Smol cat developing an important life skill- yarn obsession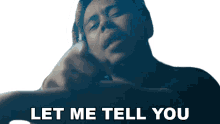 - Blursed_Jelly Teeth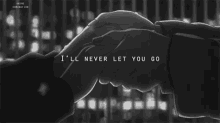 - look at my nose! do you like my nose?!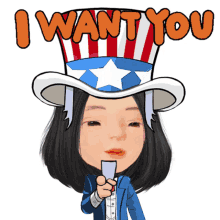 - Do I has to get down?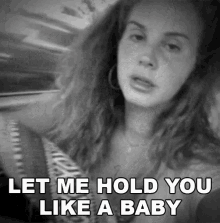 - My little sleepyhead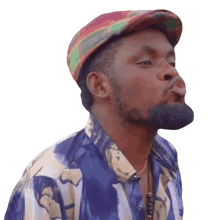 - Burrito Dog!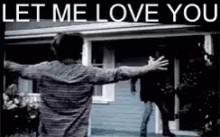 - Rawr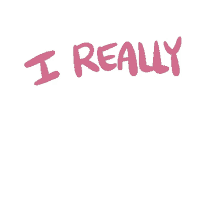 - Always brings out her favorite toy when I come home!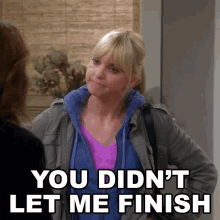 - Was playing with my cameras macro lens and got a picture of my kittys fierce roar... well, yawn.

- Dusty is a pretty cat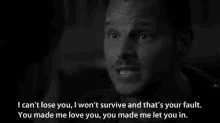 - Wolfgangs first captured blep!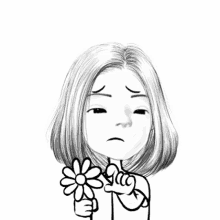 - I may be smol but I can roar big!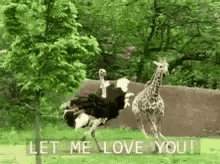 - I would put this in r/blep but that's a feline only sub so here's some bleach for your eyes

- To boop or not to boop?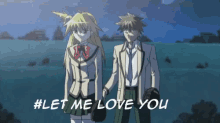 - Boop the snoot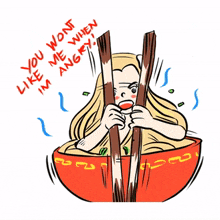 Weekend vibes frens! 😌 . . Say hi to @sonny.thesausage - @pawnatic on Instagram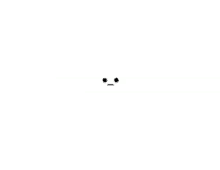 - Sleepy time time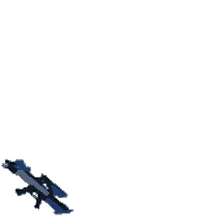 - Good morning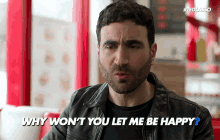 - My pit-mix, Loki, after I had stopped giving him a belly rub.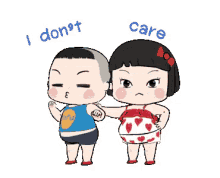 - Stephens a pretty goofy looking little dude.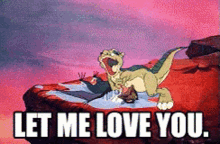 - Good boy loves his blankets

- Is there anything better than a puppy sleeping with its tongue out?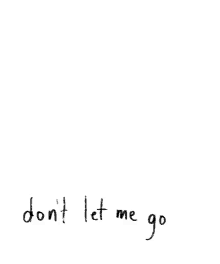 - Tiny blep after waking up from a salmon induced food coma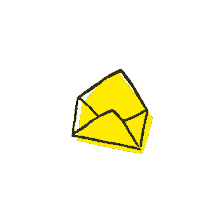 - His eye has healed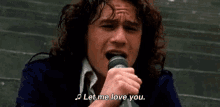 - New baby sausage!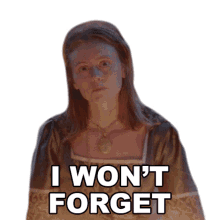 - Sooooo shy!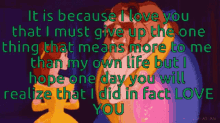 - She is afraid of dogs and this rescue is afraid of people, yet they made it work!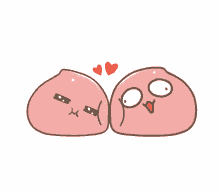 - Current status: The cat is trying to get stepped on because he knows hell get treats if he does.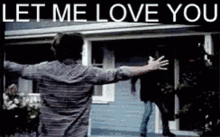 - monkey bat gremlin creature boye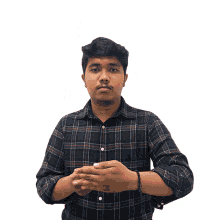 - Sleepy teefies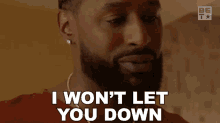 - 60% of the time our cat stares off into the distance like this all the time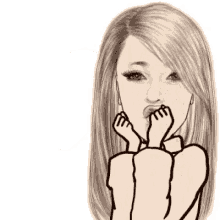 - What a handsome feline face.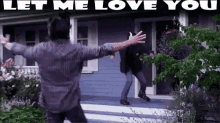 - Smol blep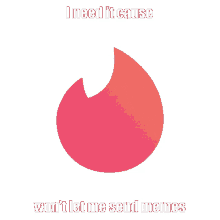 - Woof IRL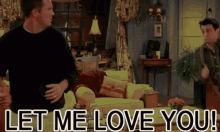 - Woof_irl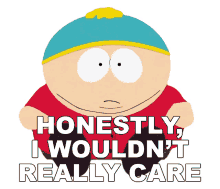 - He has teeth of a vampire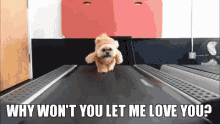 - Me and my 16 year old good boy. We grew up together. He had a tumble down the stairs and gave us all a good scare, but hes totally fine.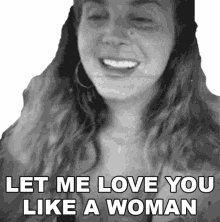 - Birthday kisses for Pablos 4th birthday !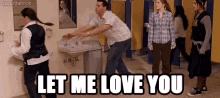 - I call this Awkward Angle Dachshund photo credit to my pup, Jedediah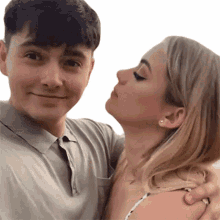 - Trapped her 1 week ago today. It took 3 days and an eventual drop trap. I would do it 100x over again. I'm so thankful for my feral feeding cam that alerted me to her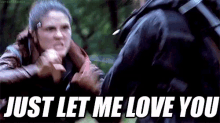 - I made Camilla, my little MinPin, her own scarf and she loves it! Such a ham....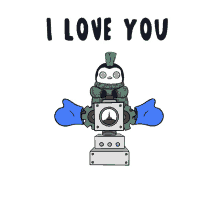 - The domesticated barn cat/sabertooth kitty. He was a barn cat, too pure for the outside world, survived rattle snake bite and coyote attack. $3,000 in vet bills later hes a prince in his own castle. My best furry pal.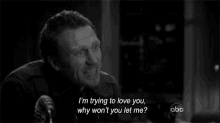 - Maybe if I hide under the blanket they wont see me someone isnt happy to be boarding.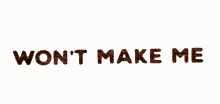 - woof_irl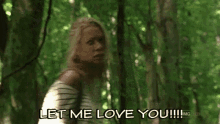 - Retro Sweets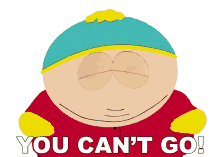 - I think my heart just melted!

- Just wanted to share me sweet girls face in these trying times.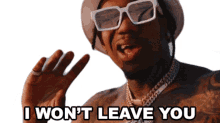 - One day he decided to take blanket. Now holey and smells of doggo, I dare not rid him of his bliss.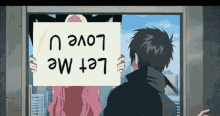 - Hello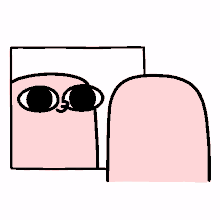 - A true rare pupper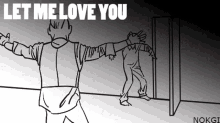 - This is Mike Wazowski, the mini dachshund I get to bring home with me in 4 weeks!!

- Reddit meet Moose. Hes 6 weeks tomorrow.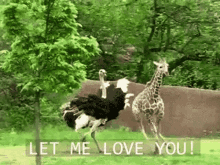 - Old men need their naps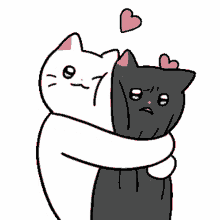 - hmmm

- My parents dog Paisley giving me that are you going to pet me? look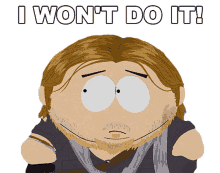 - Phaeton also says hey!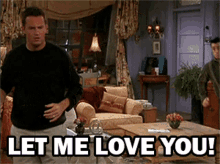 - Came home to my wife and kids holding a new kitten. That makes this one cat number 7 in our house. So we named her Vanya.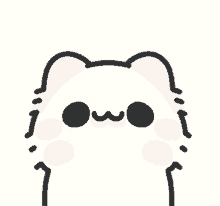 - Lucky boops the phone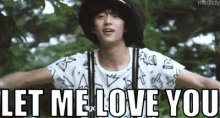 - My son told me to come look at the puppy. Sleep mlem, I was not disappointed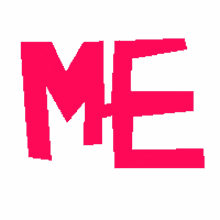 - my 14 year old old man of a dog who is a bit deaf so he cant hear you when you come to the kitchen so you can just see him sleeping with his tongue out or on his back because hes weird. :) but we love him nonetheless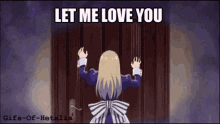 - My buddy B loves belly rubs. Hes got one of the most rubbable bellies of all!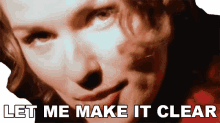 - Sleepy pupper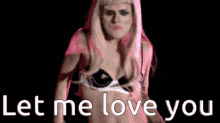 - 10/10 would rescue this pupper again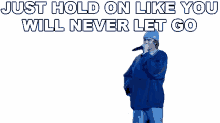 - Good boy is sleepy
- My dog making a really funny face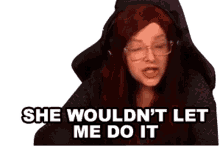 - My Derpy Baby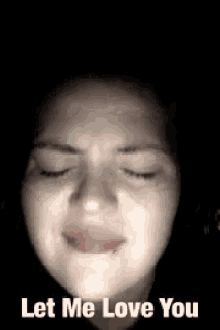 - A little over a year ago I lost my best friend and inherited her dog. Joined reddit to help distract me from everything going on in my life. Without you guys, and Tidbit, this year would have sucked a whole lot more than it did. Thanks.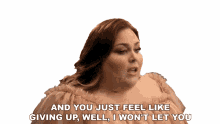 - My sleepy boy's little nose. 💕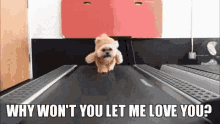 - Half Good, Half Bad, Half Boy

- I believe I found a suspect trying to camouflage as a couch! Ill need back up as I might die of cuteness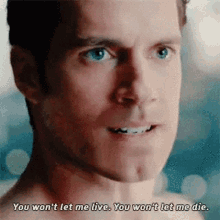 - Meet Chandler Bing, Reddit.

- Meet Chewie! My 7 week old dachshund puppy.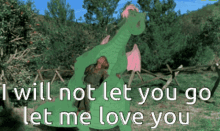 - This disneyland ad. It says Everything FREE for kids

- Asking for a snootboop
- I live in Navy barracks, there are room inspections daily and no pets allowed. This little guy meows outside my door every night, hangs out/gives cuddles til the early morning, and then pretends to be one of the bases stray cats during the day.

- My dog's face when she steals my spot.
- Little Bella

- My kitten is special and we love her.

- Portrait mode is most definitely made for pets

- Our shiny 🦛

- Umm, why are you not petting me?

- They knew

- Found this gem while looking for a movie on Fios

- When Momma is on Reddit and not paying enough attention to you!

- Selfie

- Meet my new puppy Crowley

- My dog is not pleased with the medicine I have to put on him nose
- Can I haz boop?
- I only get to see Teddy on the weekends, my mom sent me this pic today saying he cant wait till I get back home

- When I call her who is a good girl.

- Mommy was working so I came to help!
- I can see the world of curiosity and wonder in his eyes.

- He looks super worried that his soft toy just came apart!

- Rawr

- When the petting is too good.
- hmmm
- Cute doggo laying down

- My dog, Kirby, can be pretty derpy sometimes.
- DACHSHUND LOVE
- Pup or bun?

- Heres a picture of my cat dreaming about post quarantine plans.

- My little model 💜

- My cute teckel being lazy
- We had some nip treats. Had .

Little Miss Coco posing for her first passport photo 🐾#dachshund #puppy - @majameschede on Instagram

- My friends nursed this kitten back to health and adopted him. His ears are as big as his personality.
- She got attention
- Reddit meet Rocky

- Ta Dah!!
- When Mickey and Minnie go through chemotherapy

- You guys liked his first picture, so heres more Ghost

- Saved this cat from the shelter. Most common position to find her in. Shes named Primrose.

- Woof irl

- Some days he humors me, and he lets me hold him like a baby.

- Woof_irl
- Lil baby Stella loves her new collar 🖤
- Say cheese!!!

- The "itchy" meds and food are starting to work. She's so much less miserable.
- 3
- My Savannah kitten, Binx, currently has two sets of fangs!

- My cat when sleeping
- Woof_irl

- My pups cool eyes.

- woof_irl
- My green sour patch kid has yellow hair.

- This is Merle and he luvs taking a nap with his blue monkey toy.

- Open my eyes this morning and this is what I see
- Saturday lie in

- Pippin
- My dog with her new comfort toy!

- Sleeping Slinky-Kitty (ferret) :p his name is Rag in french, and we love him very much.

- This how he looks at me when I leave for work

- Girlfriends Smiling Mongrel

- He been sleeping with my nephews Teddy Bear/Batman since he left it.
- This is my boyfriends dog Winnie, shes a retired nurse.
- Noticed my cat while watching a movie. Weirdo

- Woof_irl

- Found under a mailbox, about a week ago, meet my 3-4 week old kitten Felix.
- Cuddling during the hockey game!

- I show affection for my pets by holding them against me and whispering I love you repeatedly as they struggle to escape from my arms

- Definition of puppy eyes
- just a sleepy pup and his alpaca

- Bat dog!

- My 6mo old Catahoula/Lab rescue Lola always has her tennis ball with her.

- UwU

- As a mod I was thrilled when my family's new little kitten turned out to be a yeller! Meet Pippin!! 9 weeks old on Tuesday.

- My baby loves to sleep on my lap
- Blarglargl
- Happy pupper
- Minpin slept almost the entire 6 hour car ride, deserves rewards and tummy rubs

- I raise the tongue-sticking-out picture with an added wink!
- Peeking under the door

- ITAP of my dog giving me the 'why are we sleeping in a tent?' Eye.

- Nap time snuggles for Kevin & his teddy

- The not so rare boopable pupper

- Meet Samus! 2yr Dachshund/Catahoula mix :)

- apparently those 25c candy dispensers give you exactly 11.5 pieces of candy every time

- I was visiting a friend this evening and his cat Sophie wanted to sit on my lap for a bit. After talking for a while and petting Sophie, I looked down to see this.

- PsBattle: This rawring kitten

- Play hard nap harder
- He never seems to get a lot of love here, but my heart is completely taken by him
- Woof irl

- My hound dog pup uses her built in sleep mask when she goes to bed

- "Ahhh! Don't take a cuddling photo, I haven't brushed my teeth yet!"

- The picture was right there

- Taste the rip-off.
- Sassy, my beautiful squish.

- I was browsing Reddit on my phone when Maisy jumped onto my lap. I guess you could say she likes what she sees.

- Smol boop from my 10 year old girl
- Nap time for Nacho

- Mine!

- He a gud boye

- Biscuit insists no one naps alone

- My sphynxs hand grabbing his favorite blankie!

- First thing i saw this morning, yes that is a mild underbite

- Official Disney merchandise looks like a knockoff

- What did you do this time?

- The only weiner in MY bed this Valentines Day...
- Bobo sleeps so cute! Look at his lazy face!!!

- What you lookin at?
- Are we still awwing over puppy noses?

- My beautiful Olive 🖤

- My dog Cyrus as a baby❤️

- Asleepy Puppy Blep
- Trying to get work done from home and this fucking guy...

- Woof_irl

- She is laying on her lips??

- An old friend brought a very special little visitor with him. This is Lily, the Daschund puppy.

- My cat Oscar

- The return of Princess Shithead; this time being purposefully annoyed by her human.

- In Toy Story 4, Bonnie names her toy "Forky", even though he is clearly a spork. This shows that she is not very intelligent, later demonstrated when she cares more for a fucking utensil than a badass cowboy voiced by Tom Hanks. Andy trusted her! And this bitch treated my childhood hero like shit.

- Upside down dog from her level
- Woof_irl
- My family is fostering our first batch of kittens and their mother. This is a shot I got of one of the five babies. [x-post /r/aww]
- cursed_candy

- He does this a lot.

- Please dont make me move.

- Murphy would like to say hi

- Bento likes sleeping under the covers

- Am sooper happ

- Janice likes to cross her paws when she gets tucked in for bed.

- Just happy to be here.
- Sleepy pupper
- My good friend just added to his Sausage collection, meet little Lola 💕

- Enjoying the chin scratchies - x-post from /r/teefies

- miniblep

- his name is Loco (crazy in spanish) 2-3 weeks old

- OWO?

- boop

- Lisa brightening up ur day with her infectious smile 🐶💕

- Woof_irl

- Deep sleep blep from my lil vampire cat

- Go to sleep baby

- The newest addition to our family.

- My (usually) good boy Buster
- Woof_irl

- That face says it all.

- Little sausage having a snooze

- A good nap

- Thia guy wandered into our yard one day. Took him around the neighborhood, but he didnt belong to anyone. Put up some signs, and he spend the night burrowed between my wife and I. His owner called the next day.

- I think hes part chameleon
- My good doggo being cute

- This ole girl is 17 years old today and still kickin it!
- All Snuggled up in the blanket mom made for him

- When hes all tucked in and ready for bed!

- Gooky eye photobomb from the nightgoblin herself, Quinn

- Dont worry dad, Ill be the napkin on your lap

- Meet Tuck Tuck Chicken Butt

- My two weenie dogs
- Meet Pete, my female cat with a mustache
Dont forget to hit like and tag your fellow sausage dog loving pals in the comments! 🐾 Be sure you follow for daily pics! 😊 With thanks to the original owner. Tag the owner in the comments if you know who they are! 😁 ____________________ #dachshundlyf #dachshundoverload #dappledachshunds #dachshundsinpublic #dappledachshund #sausagedoglovers #dachshundchile #dachshundpack #dachshundcentral #dachshundobsessed #dachshundmini #dachshundsforever #dappledachshundsofinstagram #dachshundsoftheday #sausagedogpuppy #miniaturedachshundlove #dachshundsarethebest #miniaturedachshundoftheday #dachshundunited #dachshundinpublic #dachshundstagrams #dachshundaddict #dachshundslife #dachshundpuppylove #dachshundsofinstagram #sausagedog #dachshundoftheday #dachshundsonly #dachshundofinstagram #dachshundappreciation - @dachshund.appreciation on Instagram

- Am I Doing It Right?

- Land seal or sea doggo ?

- hELlO hOomAN wIll yOu bOoP mY nOsE?
- My baby Hayes. (8 months)

- Old boy, missing some teeth, but still striking one hell of a Derp.

- A most boopable nose.

- pikachu?

Such an incredible wiener dog picture 🔥 Make sure to follow for plenty of adorable daily wiener dog pics 🔥 Hit the link in our bio to buy custom sausage dog hoodies & T shirts 👕👀 #doggo #dogoftheday #dachshund #dachshundlove #dachshundunited #dachshundappreciation #dachshundlove_feature #dogfriendly #dachshundpup #dachshundsrock #dachshundslovers #dachshundlove4u #dachshundlovegram #dachshundpuppylove #dachshundobsessed #dachshundpuppy #dachshundlover #dogsonadventures #dachshundlyf #dachshundogz #dogproblems #dachshundonly #dachshundproblems #dachshundig #dachshundsdaily #dogtrainer #dachshundstagram #dogloversofinstagram #dogfashion #dachshundsdownunder - @dachshundloversdaily on Instagram
- Cuddle buddies

- My dog has two sets of canine teeth on the bottom.

- Its been hot out, but hes a happy, derpy dude!

- My doggo Cleo

- Blep!

- Boba loves his blankie 💙
- He looks dead when he sleeps like this. I check to see if his chest is moving. #hanstheuglydoberman
- TEEF
- Dont wants to wake up

- Look at the teefs
- Tiny teefs!

- Yoko is ready for a Thanksgiving feast
- My 14 year old miniature dachshund.

- She loves her Toothless blanket
- smiley naps w/ mom

- Proud teefers
- Steve is a very photogenic pupper

- Laying on his back ready for belly luvins
- Wanna play?
- woof irl

- My cozy dog.
- Reddit meet Oliver
- woof_irl

- I, too, would like to be this comfortable.

- 9 pounds of bones and cute - making a world of difference to my little girl. Meet Moose, Reddit!

- My mahs Irish wolf hound baby, still learning how to dog. Id say shes doing a darn good job.

- Big yawn from the little kitten.

- Whatcha doin, ma?
- My first cakeday... Meet Rizzo!

- Calic-toe beans
- crumb extractor

- This is Bones, my lovely boy.
- Tiny teefs
- This guy cant hold his licker