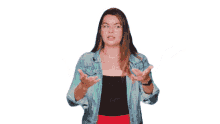 - New kit, who dis?

Michiko

♡︎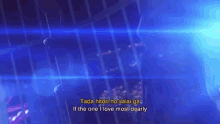 - Customized Razer huntsman TE x AKKO World Tour Tokyo keycap

››💕 ᴘᴅᴘ- ᴏʀɪɢɪɴᴀʟ 💕‹‹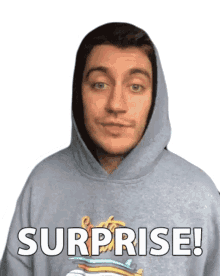 - First look at GMK Nautilus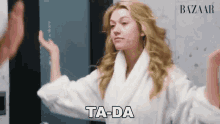 - Nice

Bambi Icon

Discord - A New Way to Chat with Friends & Communities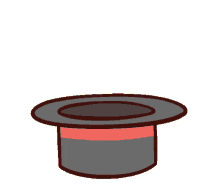 - Prepping for the the work week.

4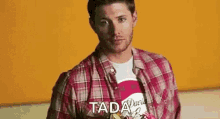 - Prototype Progress
Bruh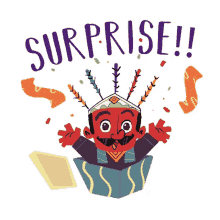 - When do I call a board complete? When will the improving end?

//kill switch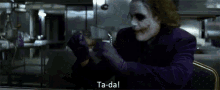 - Haven't seen this one often on this sub.

᯽𝐢𝐜𝐨𝐧 𝐚𝐞𝐬𝐭𝐡𝐞𝐭𝐢𝐜᯽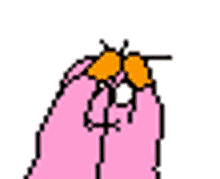 - Trying to expand my keycap collection. Its hard when using ISO but Im glad I found these!

boy red

𝙶𝙸𝙰 • 𝙰𝚛𝚝𝚒𝚜𝚝 : 莓次儿
- Cypher | Zealios v2 | Pulse | lots of Krytox

Tumblr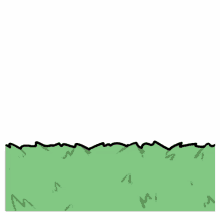 - Weird flex, but OK.

ชินจังง

𝒃𝒆𝒃𝒆𝒅𝒓𝒂𝒘𝒔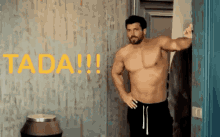 - Just finished up the TG4X and honestly I like this little guy a lot more than I anticipated.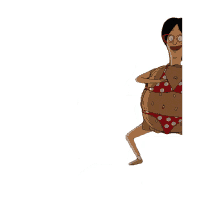 - TINA-A and the Numbpad got a new outfit today.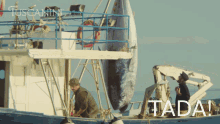 - His and Hers NK65 - Specs in 2nd post

The Quintessential Quintuplets 4 1/2
❤︎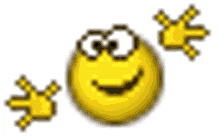 - Blueberry fields

The Ex Girlfriend

Credit me ty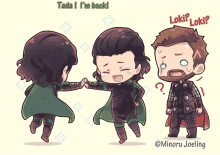 - SA Vilebloom


Lucas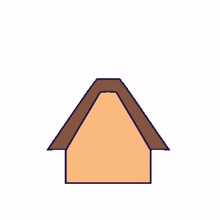 - All out high profile silent tactile, with SA Pulse and Tofu, lubed aliaz 70g


yae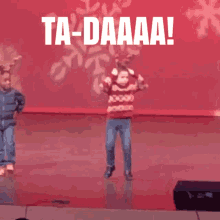 - [photos] Proof that keyboards are simple organisms: They have begun reproducing asexually by mitosis. Theyre evolving!
Credit me ty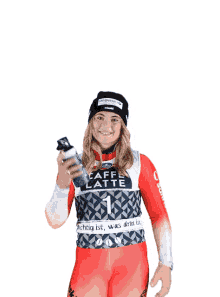 - My wireless productivity setup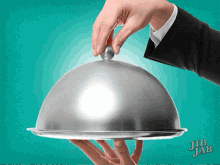 - Getting more shades of pastels!

🐿💭 on Twitter
edit by me @//gln_54444

- This one is a little better

Art by @bruhitsmot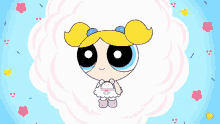 - Seen a lot of Mysterium boards popping up, but none in the acrylic case. Just need a nice set of dedicated keycaps for it is all.
~wuw~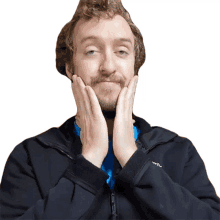 - York Chan at work...

~wuw~

Art by @bruhitsmot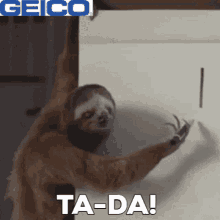 - When cherry brown actually feels good


🗝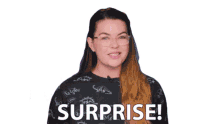 - Bacca60 catching that vaporwave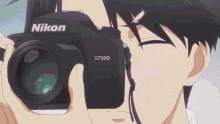 - [photos] Pok3r | 62g Zealios | JTK Stormtrooper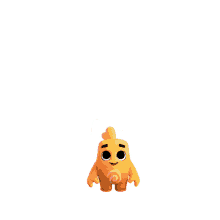 - XD :-P :X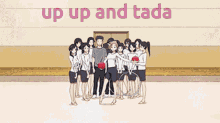 - Surfboard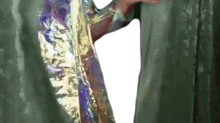 - First build... Quefrency 60/65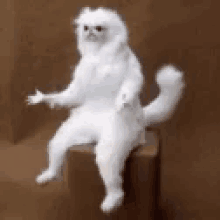 - my first mechanical board!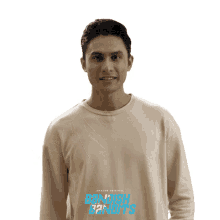 - Current Endgame Achieved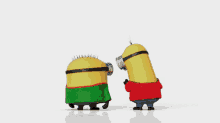 - JD40 with Raindrop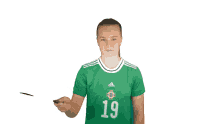 - My first proper mechanical keyboard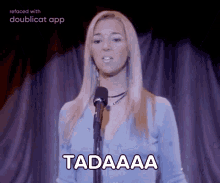 - [photos] It's Dangerous to go alone! Take this.

- Done with my first build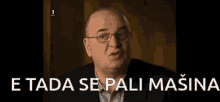 - Mixing work and play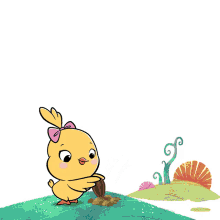 - When purple is life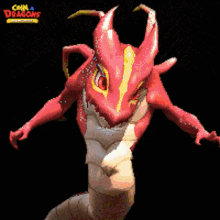 - Second submission. Fiji.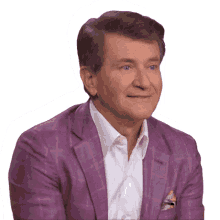 - Plaid + RoMac x Russian Olympia Carrera Keycaps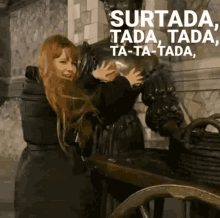 - RGBY mod keys on my TADA68 are looking fabolous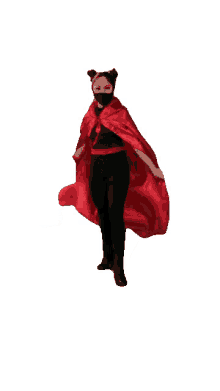 - Purchased my first mech, never going back.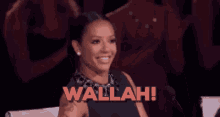 - Took a while to get the right fit but finally looks good (IMHO)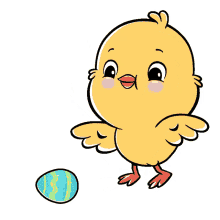 - My first mech is Macross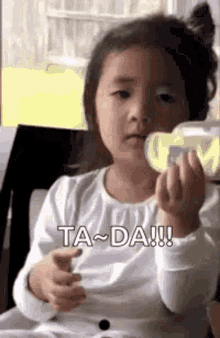 - It Continues...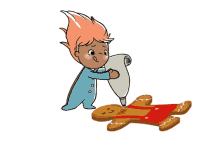 - Another weekend. Another project.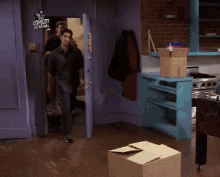 - That occasional loud MX Blues mood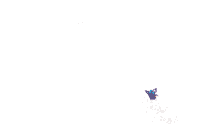 - Made my own spacebar keycap in preperaion for Cyberpunk 2077!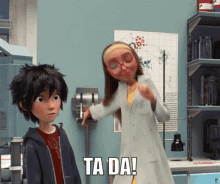 - Stem swap (nearly) complete!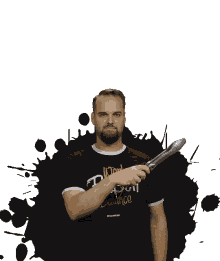 - Customized Cherry G80-3000, Spray painted case, custom MX Blacks with softer springs.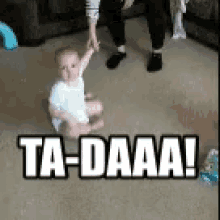 - "I'm going to the Great Valley!"

- Looking pretty clean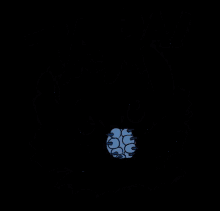 - Are these gateron yellows even come compatible with my gk61?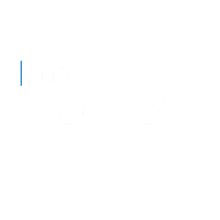 - Not a Bauer, but I think I squeezed whatever is possible out of that case. Meet: Tiffu (cerakoted Tofu). Album in comments.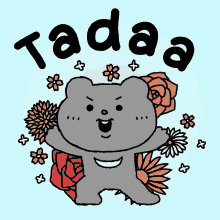 - Skeletor Laser Canoe :)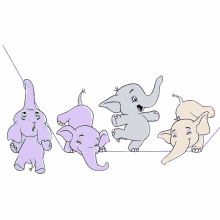 - Wireless, rechargeable, QMK compatible, and supports multiple switch types. Bluetooth support is coming soon.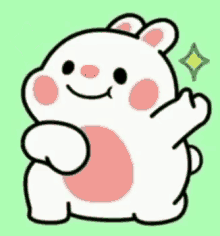 - Two years in, these are a few of my favorite things...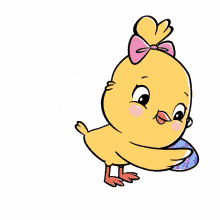 - Obligatory First Custom Mech Keyboard-Post :P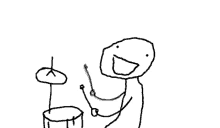 - XD75Re with basic steel case and Kailh Bronze switches. First custom build and my first ortholinear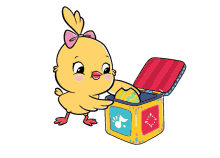 - My first dive into the rabbit hole. Love it so far
- Calm Down, Tiffany!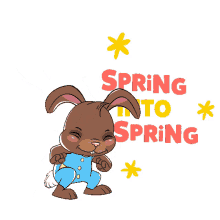 - My boyfriends old razer keyboard stopped working so, for his birthday, I built him a custom one :)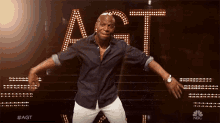 - NK65 V2 E-White Edition (feat. the least photogenic keycaps ever made)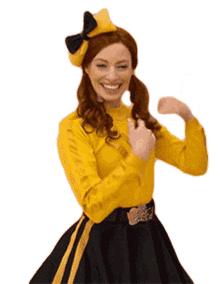 - [photos] Miami is love.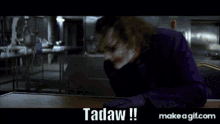 - Nintendo Power Alice,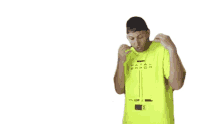 - After a month, still no regrets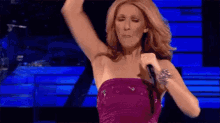 - Quarantine Build 2.0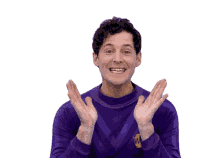 - Think 6.5 my first real build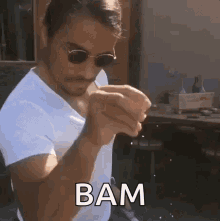 - Pulse Vibes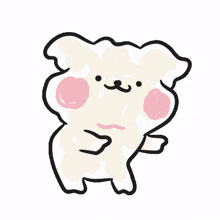 - Natural habitat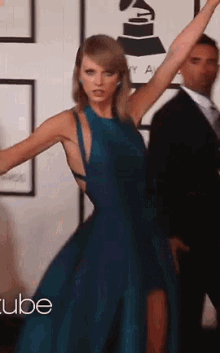 - Satisfaction 75 x Olivia ++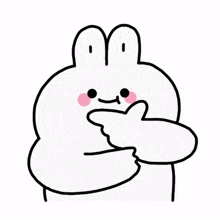 - [IC] GMK Retrobot

- Did someone say Minivan??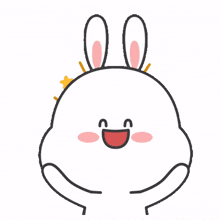 - She loves the Vortex. No really, she does this every time shes on my desk.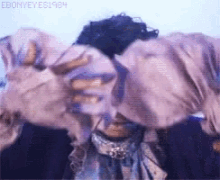 - My Key65, Olivia desk mat, with matching Olivia cable. Now we wait for the set to deliver.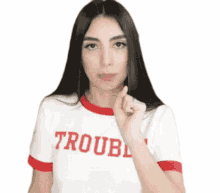 - Mail day has my PULSE up...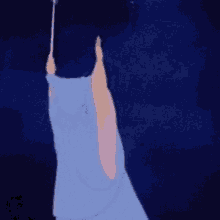 - A E S T H E T I C S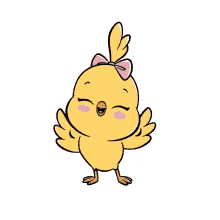 - Ural PBT Keycaps on Winkeyless b87 X2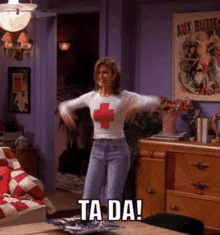 - Designed, cut, wired and built my friend a completely custom keyboard for his birthday!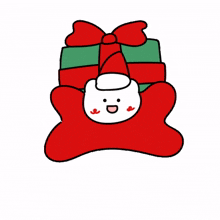 - My Latest: Tada68 + Royal Navy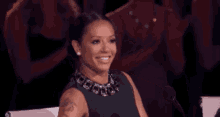 - Family photos dont have to be chaotic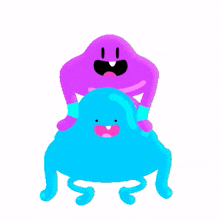 - Talk Elvish To Me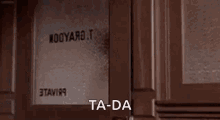 - Out with the old, in with the new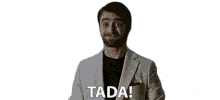 - Jumping from the Lofree to the AP2 has been a dream come true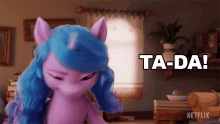 - [photos] Just got my new ANNE Pro!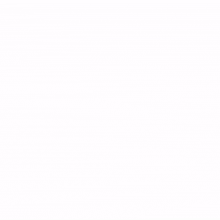 - Dang the Drevo Gramr sure is nice for a cheapy!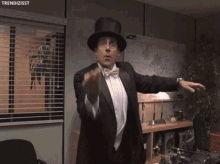 - Numpads don't get enough love 🥺!!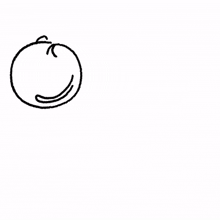 - When you Love jelly poms but Handle blanks (EnjoyPBT Valentine)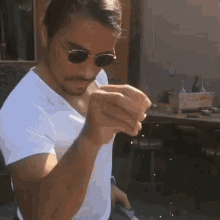 - Treadstone48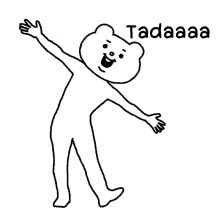 - Pika-Booo 🌩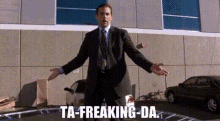 - Mojo60 with Ember Dusk and Dawn keycaps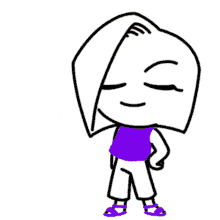 - Custom convertible planck to split ortholinear keyboard. Mix of kailh linear switches on pro micros running qmk.

- Bird watchers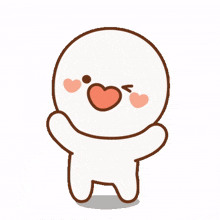 - [buying] The Satisfaction 75 Group Buy is Open!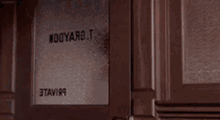 - Cyan TINA-C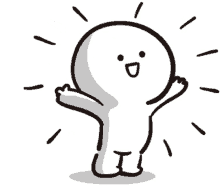 - SA Pulse over Chicago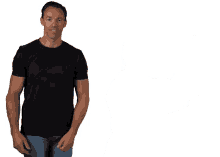 - Loving my new Skeltal board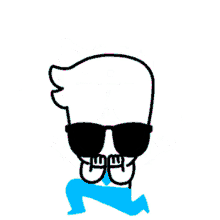 - WASD v2 just arrived with Poor Mans Hyperfuse!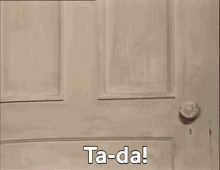 - Now I can feel the arrow keys without looking.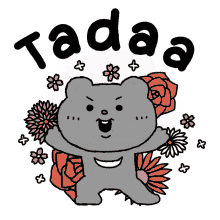 - [photos]End game... For now, question mark?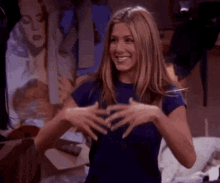 - Delta underrated for sure

- Gone Camping

- Wireless hot-swappable ergo

- You know you are a keyboard enthusiast when...

- Kyuuuuuuuuuu

- I modded a Rapoo V500W and made it not trash

- Another week another keeb
- Nothing crazy - my budget work keyboard
- Building a collection... singa v3, unikorn, nunu

- I dont have a fancy camera like some of yall, but I finally finished my Neuron. So here it is!

- Skull x Bones
- [keyboard_art] Furion disapproves of frivolous spending! (Pok3r II + NPKC Miami)

- Sofle and KAT Milkshake (yeah, I need a new TRRS cable)

- Waiting on the parts for my first custom, so heres my modded CK550

- My dark blue(?) KBDFans 5 ° ⌨️
- Death of a King - Plaid died yesterday, our love will be eternal.
- PC canoe + Modern Dolch with a little bit of Mizu

- Pok3r revival
- Modern & Retro
- Always dreaming of making it to space.

- Oh the feeling when parts arrive in the mail !!

- 𝓪 𝓮 𝓼 𝓽 𝓱 𝓮 𝓽 𝓲 𝓬

- Full Size Canvas
- [photos]Alpha 28

- What do you guys think about this colorway?

- As long as theyre not blank she said. Shouldnt be a problem she said.
- TGR JANE V2 + GMK Minimal, Mr.Sleeves
- MDA Profile on Massdrop CTRL with Box Navies

- Lime Tina
- Just wanted to share my purple planck

- Katana60 - keeping the Japanese theme

- My bestie requested a purple keyboard that was purple and Loud AF, so I built her a Dactyl with Gateron Blues.

- Swimming Pandas

- After hours of screw ups...it works!

- Portal themed Kyria finally completed!
- Lazy doggo feat. Camping
- [photos] KUL ES-87 Ergoclear 62g 24k SPRiT GPL205/105 Vortex PBT (first mod)

- New Keycaps came in today - next step Custom Cable
- My wife said, Can you put Gateron Reds on my keyboard? I said, Change it yourself. -Thanks Vod Ray. Im sleeping on the couch.
- [photos] Big vs. Small

- On which keyboard would you put these keycaps?
- Dashing Horse

- A new Bluetooth Centromere variant

- I don't own a CNC machine to make a fancy case so I made one by hand
- Pulsing tofu

- Throwback Thursday. $$$ + planning + patience.

- Small case, smaller keeb
- Build #2 is complete and I'm loving Phosphorus almost as much as 8008. U-80 you're up next...

- Ducky One with MD WinMix Retro Beige, pretty impressed overall.
- [Modification][Review] Attempting to improve wet newspaper (Cherry MY Mod)

- Has 1996 been done yet? Heres my version!

- Got a keyboard for my wife. Can you guess where shes from?

- [photos]Melody96 - Endgame 2018 Edition

- bitches love switches
- [photos] Steelseries M500 (MX Red) With Tai Hao Olivetti Keycaps
- Aufkleber Für Laptop

- Trying to hook coworkers into the hobby

- Neutrino (Sticker) Bomb: Its a miracle I ever actually destroyed anything...
- @tom on Instagram

- How do you do, fellow Godspeeds?

- TOFU Build
- Prime_R with Granite HC DSAs (see first post for review)

- Picked Kailh BOX whites for my first build! Feel free to ask my any questions about them or the GK61.

- Photo Studio

- Think Im a little late to the party

- Tanuuuuuuuki

- My first 60% board, I hope I can hang.
- MY NEW WIRELESS NUMPAD W SA-1976 CAPS / MX BLUES TO MATCH THE ANNE PRO2 KEEB (SUB 50$), WORTH IT?
- Cheap build taking shape
- On Fridays, we weeb.

- OG Monochrome with space bar
- I wanna say thanks!

- In the Artisan Corner...

- [photos] Varmilo facelift + Reverse spacebar (It really feels much better!)

- Bring your kid to work day

- Lost in Spacc

- Zeta with Godspeed

- Hi r/mk! Last day to join the GB for the Fat Boy!

- Finally got my dream setup, at long last...

- TGR JANE V2 & GMK SHOKO
- [photos] A pic of the new Leopold FC660M PD
- Untethered Space Walk

- 🤤

- 8008 was worth the wait

- Had a normal title about my new keeb, but then I noticed it. Thanks bro.

- RAMABAE65 at NorCal
- Finished my Lily58 finally!

- coloured my janky plate + drop pandas lubed with g lube. What a name for lube.

- i can no longer afford lunch but its alright i dont like sustenance anyways
- Meet Mr. Manfred Planck 🟩🟪

- What a Hoot keyboards are.

- Time to start the transformation!

- [photos] 2017, my first year in mk community

- My first keycap set! Nautilus on Pok3r (MX Clears)

- Got this new custom keyboard!

- When you don't have shelves to display your keebs, you gotta improvise.

- SA 128K has arrived early!

- Beige spacebar for that retro Apple look. Turns out pretty amazing.
- The Iris v3 Adventure or I have no idea what Im doing.

- My Girlfriends First Keeb
- Nothing fancy, I just like how clean it is

- New keycap day (12 months later!)

- I know its a common colour scheme, but Im really proud of my first mechanical keyboard and the research it took!

- I missed my Cake Day by one day, so heres my belated Granite goodness!
- My pride and joy

- C.Y.O BEAR III + Bear Claw packs coming soon!

- Kmac mini

- Maxkey cyan w/ Zilents v2 62g

- First photo with my new camera

- Some Sunshine after shower!

- Showing some Leopold Love

- Cant get parts at the moment. Ill have to de-solder one of these.
- Alas, I have ascended!
- Upgraded From a Corsair to a Keychron K4! Im in Love With The 96% Layout.
- Absolutely in love

- Be a flamingo

- ive only been an enthusiast for around a year, but im happy to say Im making some Holy Panda switches, and I couldnt be more excited

- I guess Im a 45% hipster now.

- [photos​] Sh(hkb)ark

- Valar Morghulis...

- My collection so far | Preonic + MT3 sets

- Lazy Saturday Build: BM43A /w Kailh Pro Plum Switches (sorry for my messy desk)
- Finally here!!
- Is that your spacebar or are you just happy to see me?

- Despite Afrodita this keyboard is very much ancient Rome

- Crime Victim Van

- I see your waifu, and raise you a harem

- Feeling Cute, Might Delete Later

- The best of both worlds. Nexus slider from TKC

- I think my DZ60 has reached its endgame. At least my wallet has.

- My First Build!

- figured a cool way to make a number pad stand out better among a sea of 1u; taller keys

- My grandpa had a little bit of hoarder in him. I found this gem tucked away in his basement after he passed.

- Vim keyset.

- ALF DC60!
- Polaris & GMK Mizu

- Swapped my K70 Lux for a Vortex Race 3 and feels so good!

- Finally, get an aluminium case for gk64

- Made a keycap (Feedback would be awesome)

- First time trying Halo Trues since I bought my CTRL 2 years ago. Im keen to hear why they were so popular a few years ago?

- Decisions 🤔
- [photos] My artisan collection 1 month after joining the community.

- I had one extra that I wasnt using, so I found a use.
- My new cable 3

- UPDATE! Completed my Quefrency build, and couldnt be happier with how it turned out!~

- My first CRKBD build. More info and a link to my build log in comments.

- Tofu paradise

- Everyone & their grandma: "Here's another metal Alice clone. 400 bucks please." Japan:

- Mizu
- Lin Special Whale & GMK 8008
- finally got around to making my first mk.

- Completion

- A little bit over year since I built this Katana60. It is still my daily driver at work and while traveling. Even though I am experimenting with split keyboards and will most likely move to split at work soon, Katana60 will stay at least as travel companion. Its amazing board.

- Just jumped in the rabbit hole
- AUKEY KM-G9 with Tai Hao Olivetti

- KPrepublic gengar came in the mail today and Its better then i expected

- XDA Canvas finally made it through customs. Definitely worth the wait!

- Hand wired compact ortho keeb with 3D printed case.

- [photos] I finished my first build, Im working on 3 more 1 more for me and another 2 as x-mas gifts!
- New Key Caps!

- My first ducky. The Miya Pro Panda.

- Lobby Boy

- f u g u

- Prepare For Titanfall!

- Quefrency with SA Pulse
- If I quit smoking I can buy one every 2 months!
- Felt bored this morning, built this Iris Rev2, MillMax, Gateron Clear, case less.
- Added a numpad/macropad but this time no paint, just black PLA

- Nothing close to all of the customs keebs posted by you guys. But I do think it has a lil' sumthin sumthin going on
- Awesome board + new caps + lame cable

- Moo-ve bitch get out my hay, get out my hay bitch
- NIBBLE in its final form

- OTD 456gt
- first time OP, not first custom mech. wood case, lubed (205 knockoff I think) gat yellows, plateless, yd60mq. also minis.

- [photos] Whitefox + Sea cap
- Today I saygood bye to my faithful Ducky Shine 3

- a one expensive 40%
- Obligatory first build pic
- Absolutely thrilled with my first mechanical keyboard. Think I made the right call with Cherry Browns

- Added a few of my own twists. Now with 100% more encoder, and wireless.
- Push and Pull, Tui and La
- Dash&Dancer reborn on ALF DC60

- Limey Rac3er

- Spilled a Cheeto on my keyboard

- Keys w/o keycaps dont work. (XD60 PCB)

- KAM Starry Night Review (EXTREMELY shiny and smooth)

- First build -- for a friend !
- Feeling blue might delete later

- I cut my ISO plate to fit an ANSI layout. Turned out better than expected!
- First true ortholinear and I am in love

- After much crap bag trading...not even close.
- CORE + GMK TA
- d a y a n d n i g h t

- PuLSEd Barocca
- At what point are you supposed to admit this is an addiction?

- Roast me and my backlit Model F122
- New keycaps on anne pro 2

- It turns out that Canvas was totally worth the wait
- I geeked out in this mechanical keyboard shop in Akihabara, Tokyo
- Entitled Gūs
- Possible porygon problem