When ur mum catches u sneaking out of the house😂

Jujutsu kaisen wallpapers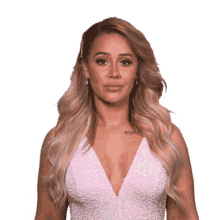 - Wish.

Children are very simple to understand

Ok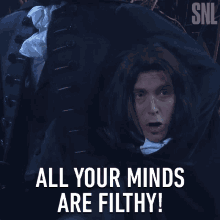 - icandy

Reel
Nanatsu no taizai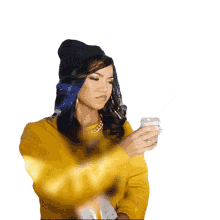 - Favorite Boss

Trending IPhone Photo Editing Trick

Matching pfp for girls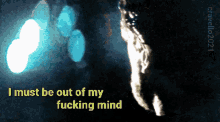 - Good friends

जिन्दगी की सच्चाई।Truth of life

Anime boys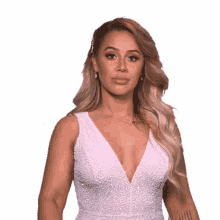 - Psycho-path [OC]

best model 😂😂😂

Sakura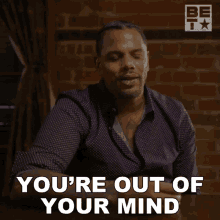 - That's not my mom! [oc]
Aesthetic
silent voice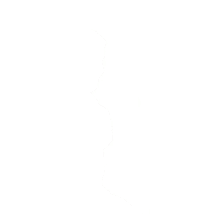 - I got engaged today to the love of my life


Whose your favourite from Attack On Titan (Shingeki no kyojin)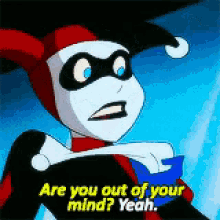 - Braless is the way to go

favourite.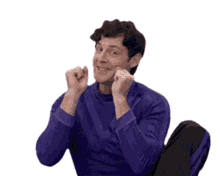 - …at a school.

Heavenly haze: Remarkable rainbow cloud towers over Mount Everest

Quotes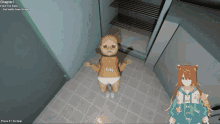 - Ickarus

Led💙
Mha Edit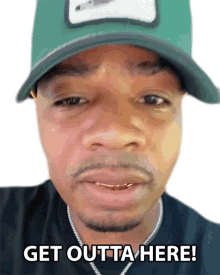 - [OC] Don't forget

Trending RUNAWAY AURORA 🥺💫

Cursed attack on Titan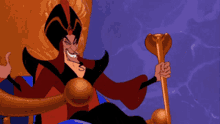 - me🏘irl

Just a little dancing gon for you

k a g e y a m a a n d h i n a t a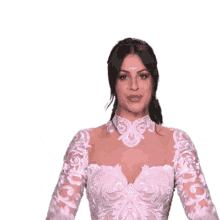 - He's done it again


Digital illustration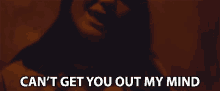 - An Ideal New Year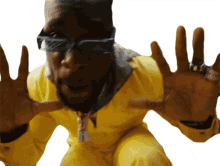 - Students teach the most valuable lessons

Profile photo for girls , instagram Dp , whatsapp profile photo , fb profile photo

Drake – Toosie Slide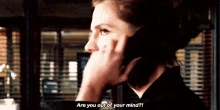 - the Sex Talk

Do you agree with Michelle? Watch till end ❤️ Never give up and always keep moving forward… 💪

Aesthetic anime profile pt.1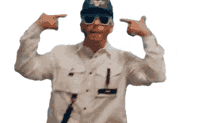 - thats so yesterday

Forget doing the things you love : Do the person you love

Kimi no na wa edit ❤️ wolves by salena gomez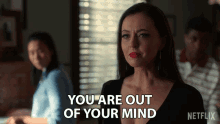 - Hawking
HOW TO CREATE BLURRY EDITS

7 Billion People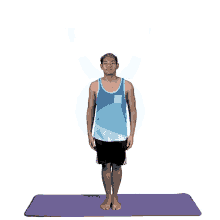 - communicating with the dead. [OC]
A Study in Contrasts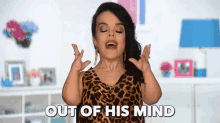 - animal testing

2018.08~2018.12
Anime loved by all 💯❤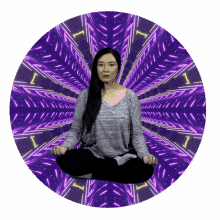 - Icebreaker

mdr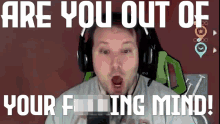 - two weeks
🐶👹
Emma TPN edit
- Fork in the road

100 Best Long Distance Relationship Quotes

Trippy Music Festival Clothing, Music Festival Gear, Psychedelic Rave Outfit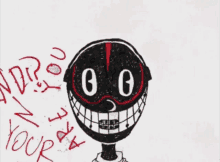 - Samantha Jasmine Anderson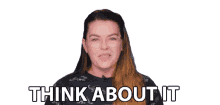 - Between a Rock and a Hard Place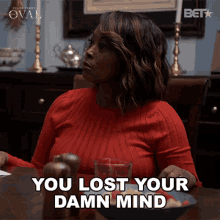 - Should definitely buy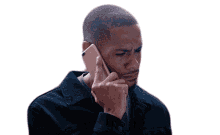 - Get in mah belleeeeehh (OC)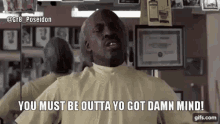 - 2meirl4meirl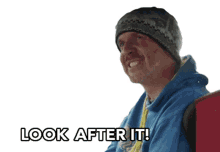 - NEW Fallout comic- When you ask for a Shishkabob...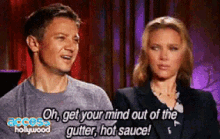 - Ffs, im all for equality but this is cringey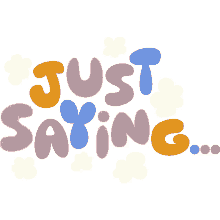 - me irl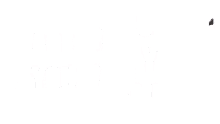 - Do better.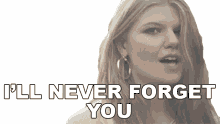 - A little something to ease the isolation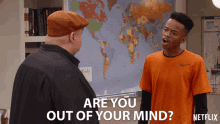 - The Super Secret Technique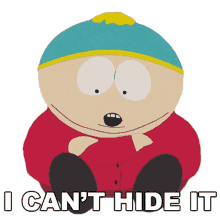 - How can you hide them?
- New York babes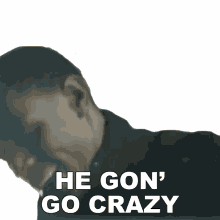 - god dangit gus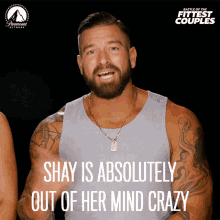 - Hello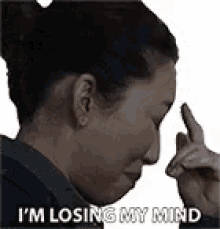 - Marine Corps Gift Ideas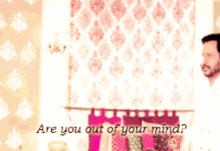 - There is something I have to tell you, Bob. [OC]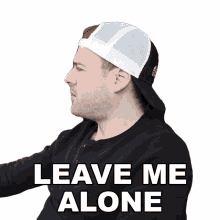 - B is for...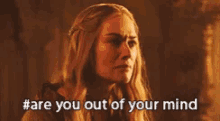 - Aydens Choices!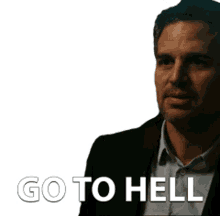 - Garfield Comic Chapter 2 (Page 21)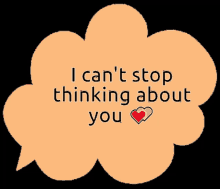 - As a dad I couldn't be prouder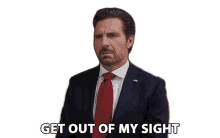 - Reddit: This is a 1 year happiness update! My wife and I were told we couldnt have children. A year ago today I posted that when I was 48 and my wife was 36 and we had our daughter. Recognize my daughter Freya a year later. BTW: that is a ultrasound pic of our 2nd child due in October.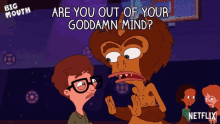 - F/23/57 [350lbs149lbs=201lbs] (3.5 years) Finally got under 150! Been struggling with my mental health lately and trying to keep motivated to avoid comfort foods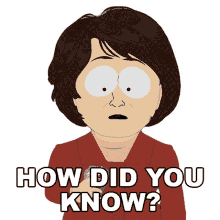 - The real doctor [OC]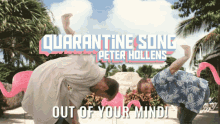 - [FO] Amelia Stole. I wish I could dye my whole self this shade of purple.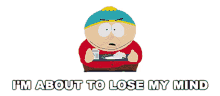 - The 3 worst everyday interactions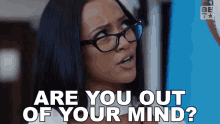 - Mr. Brightside [OC]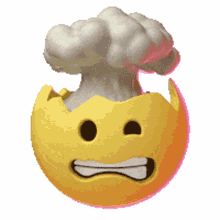 - Tree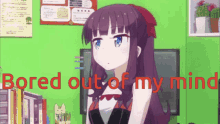 - This is recognized as a sin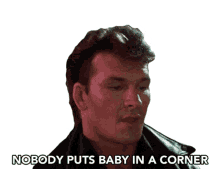 - Magical tears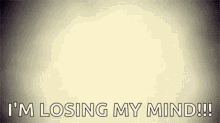 - Good Morning, USA!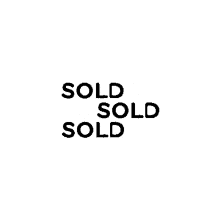 - Friendtropy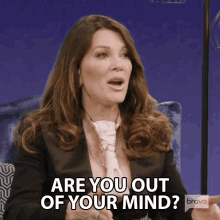 - Fate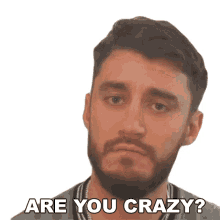 - I recycle everything, even this joke (credit: how.how comics)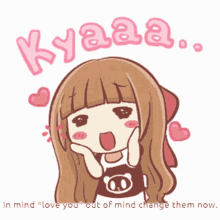 🌲🌱 - @jek.media on Instagram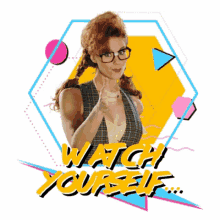 - The Talk [OC]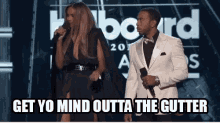 - Lots of Things to Own...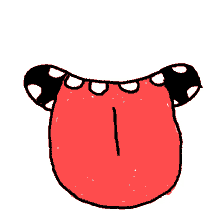 - Busty Teen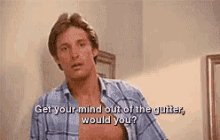 - YOU [OC]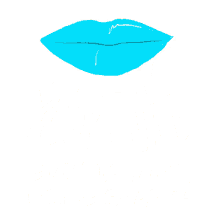 - [OC] Parallel universe

- Gravity doesnt make a latte difference (credit: how.how comics)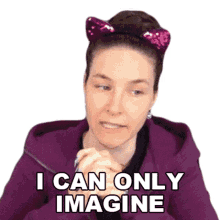 - Me & Medicine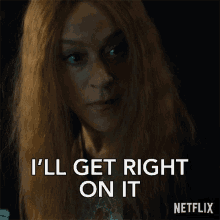 - This one made me chuckle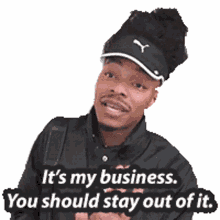 - Acts of Kindness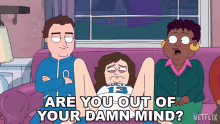 - D.N.E.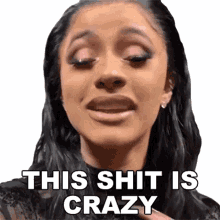 - Tight shirts are my favorite!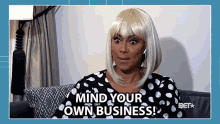 - Early Bird Gets The Scam [OC]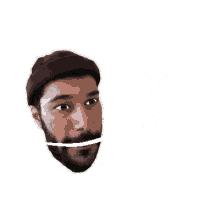 - Birdman [OC]

- I should have known that she didnt actually mean what she says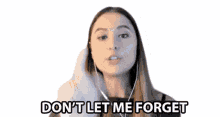 - Someone said this belong here 👓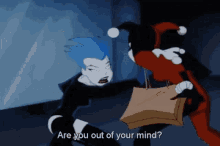 - Whats Your Wish, My Son? [OC]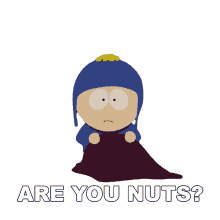 - Tall Tales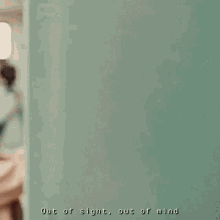 - Masters of Disguise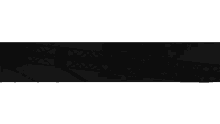 - Envy 2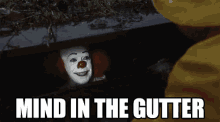 - Dont wake the baby [OC]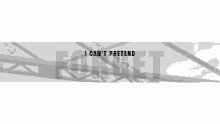 - Nasty Toenails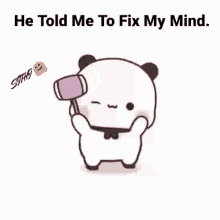 - [OC] Universe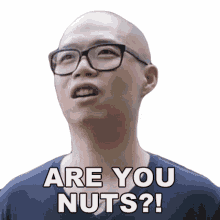 - For Science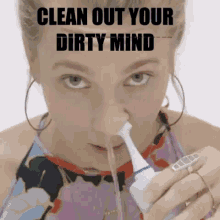 - week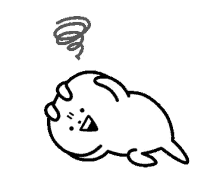 - then again- i doubt ill still be alive by 65.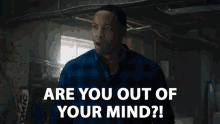 - Lucky bastard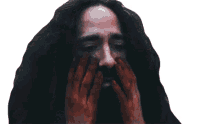 - baby shower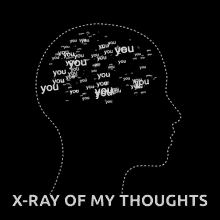 - Snapchat is a goldmine when it comes to cringe.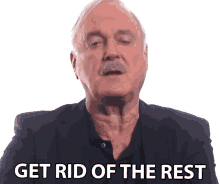 - Awkward yeti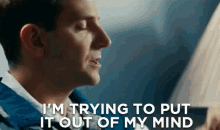 - 34w 2d (18F)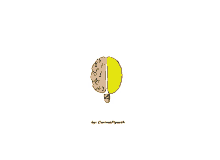 - Darryl Dixon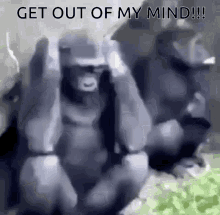 - Take Two Too To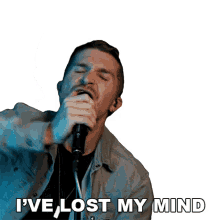 - Man in the Moon [OC]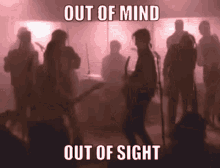 - Unhideable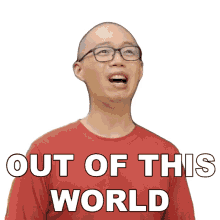 - A few weeks ago i posted a Calvin and Hobbes image that i made using gimp. You guys liked it, and so here is another that i made a while back. I hope that you like it also.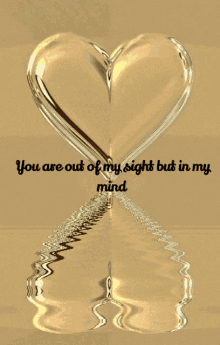 - When You Snap In The Bath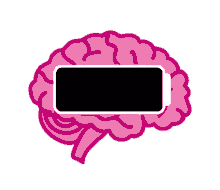 - Reading Acceptance

- Busty Asian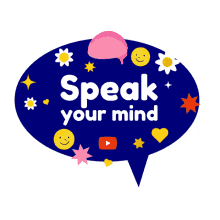 - [OC] Sitting on my balcony staring at children is the only human contact Ive had in the last three weeks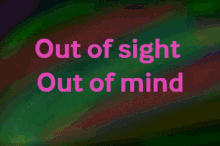 - Old man advice [OC]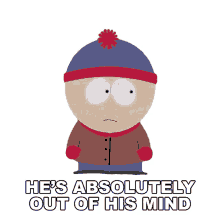 - Gorgeous. Just Fucking Gorgeuos.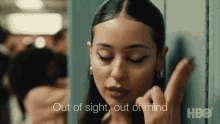 - SlowCountry Comics and DogmoDog collab! [oc]

- Is it gay if its another species ?

- Lissette cant hide them

- Girl fishing

- Sakura Sena

- Me, Me, Me...

- This is the exact opposite of art

- [OC] Happy to See Me - athirdthing

- I realized I only tooth-smile when I'm with people I really love. Today my little big sis really cheered me up and helped me stop being so hard on myself, and I'm happy we can cheese together 😁
- Reddit in a Nutshell
- Till Death do us part

- 20 days away from DD

- In-Security #28. Sunday Boredom.
- Bursting out

- Thermostat [OC]

- Someone in the closet

- Duckface with boobs
- Plus size boudoir
- Youre not alone [oc]

- Cyanide & Happiness for Veterans Day.
- IRTR
- "May the Force be with you."

- Meeting new aliens

- Elin

- Nothing But Time
- Yes

- Great perspective [via /r/StretchingIt]

- Appendectomy [OC]
- 🤩
- K

- Help Ive Been Buried Up To My Neck In Sand
- The Defeat of the Father

- OMG

- Heads up

- Lauren Goodger

- Shhhhh

- Wait what
- Rooftop Bar
- Hipster or old Lady

- Old but gold💛
- Marijuana vs Wheat (OC)
- Kyla Gray shirt pull

- Substitute
- Definitely doesnt happen ALL the time... [OC]

- Masks arent scary

- [OC] Did someone say pizza?
- Yeah Im getting thirsty as well...👀

- Short floral dress

- Pyros dad is here to see his son.
- Goombas night out

- Busty
- get it off your chest

- [OC] In game Services

- me irl

- Ruby.alexia ... busty gothness

- I wonder what she is looking at?
- Wasted
- Huge rack, slim waist

- [OC] If thats too much for you, dont drive

- Amber 😍
- Do you want to go out with me? (OC)

- Friends forever.

- Dress working OT
- Thigh gap and cute tiny camel toe

- About to give my graduation project presentation on Psilocybin Therapy, wish me good luck boys.

- The good year

- something beautiful

- undertale gaster, sans and papyrus

- Huge boobs with glasses
- Sunny day
- Do What You Love [OC]
- Monopoly is evil [OC]

- Nice belt
- I love to get to know you

- It's lit

- Bad Dream [OC]

- Pvt Murphy gets to go on his first ship

- Thats a Lot of Cheese!

All about the glasses #𝐀𝐦𝐚𝐭𝐞𝐮𝐫𝐀𝐝𝐮𝐥𝐭𝐄𝐧𝐭𝐞𝐫𝐭𝐚𝐢𝐧𝐞𝐫 #𝐀𝐥𝐩𝐡𝐚𝐁𝐮𝐥𝐥 #𝐋𝐚𝐝𝐢𝐞𝐬𝐌𝐚𝐧 #𝗠𝐚𝐬𝐬𝐞𝐮𝐬𝐞 #𝐒𝐞𝐧𝐬𝐮𝐚𝐥𝐏𝐡𝐨𝐭𝐨𝐬𝐡𝐨𝐨𝐭𝐌𝐨𝐝𝐞𝐥 #𝐃𝐎𝐌 #𝐅𝐖𝐁 #𝐍𝐒𝐀 #𝟒𝐔𝐧𝐬𝐚𝐭𝐢𝐬𝐟𝐢𝐞𝐝𝐀𝐧𝐠𝐞𝐥𝐬 #𝐂𝐨𝐜𝐤𝐭𝐫𝐢𝐛𝐮𝐭𝐞 - @yash_holeplugger on Instagram

- Einstein [OC]

- The Bathroom Dilemma

- Open up, talk it out...
- daddy?
- Me irl

- Depression is a bastard [oc]

- Geek Holidays!

- The Husband

- Hot Chick With Tattoos
- A true story

- Suspenders,

- F/29/5'7" [203lbs 130 lbs = 73 lbs] and M/27/6' [290lbs 250lbs = 40 lbs] From Fat Friends to Fit Fiancés!
- Yes, thats how that works [OC]

- Phone

- [OC} Based on a true story

- Went looking for a Christmas party dress, found two! Both for $8 each. ❄️

- Brunette or Blonde?

- Do what you love

- Me_irl

- Chesty

- Jojojanee
- those tits!

- Real Actor
- Surprised my boyfriend by making us matching pajamas to kickstart our fall snuggles 👻

- [WDYWT] Night out to bar/club 🌚🌃

- Sexy donought

- [OC] A Friend in Need
- Ancestral Spirit

- Ruby Alexia

- Not a Good Fit

- Her smile says it all

- My Motivation

- @rachelbarley I'm a fan of the old her

- Wanna see what's underneath?

- i saw a dog [oc]
- She's thick like a bowl of oatmeal...and good luck hiding those sweater puppies
- The Rise of Karen [OC]
- My family wanted to start the new year in the right foot😂❤️❤️

- Love

- I know all about these things

- #startingsomewherenoendinsight

- Anxiety disorders.

- Worship Baby Yoda

- A cushy new job

- Real and Spectacular
- Aging like wine
- Hunting Day #56

- We Shall Adventure

- Hipster

- Incredible Indonesian

- Not a Good Fit

- Baby Blues

- Perfect

- I never remember to go to bed early.

- Ashley graham outfits

- Wait a gosh darn second

- Sunset (IRTR)

- without further ado...
- LKS

- I was reading some Rick and Morty comics and this page just hit hard. [Rick and Morty #12 (2016)]

- Zombie threat assessment

- One of the Best

- Video game nostalgia

- [OC] Time Machine
- Never trust your brain with anything

- Asian
- Merry Christmas Flex

- Ethtraders in World War III

- Comics (Online)

- Hotel conference

- good shibes

- Perfect Ratio
- Fed up [OC]
- Amanda Divine

Me and my Bug. #anotherweddingdown #foreverweddingdate @thekatehartnett - @blastmasterb_ on Instagram

- [29/29][MF4MF/F][VA] Experienced couple in Virginia Beach looking for some play tonight! Send us a message 😊

- Peace
- It took us 12 years to home-brew our very own DM. Now all we gotta do is kick back and let the campaigns keep coming!

- When I babysit my niece she makes me play operation. Her favorite part is when she dies and we have a funeral for her.

- Waiting for something?

- Relationship [OC]

- She used to sing
- Too much everything

- Swords ~ The Quest Test

- Stretched

- Worm Food...

- [OC] Hobbye

- Based On A Real Fortune I Got [OC]
- My Wannabe Sleeping Cosmonaut
- Weird food
Stay weird. 💎 - @top3ndhyde on Instagram

- [26/23] [MF4F/M/MF] [TEXAS/NEW MEXICO/ARIZONA] please do not get discouraged if we dont reply right away. We work long over night shifts and once were off work we try to catch up on sleep. We promise to get back to you as soon as we can, stay safe 💕
- Who the hell... [OC]

- Boobs in nature part 1.
- Sweater

- Delishhh 😃
- High anxiety

- Mind Control
- Moms

- Scrunchie
- Anne is not shy
- Busty 😍

- Stacked
- Theyre not even required to pay Jerry minimum wage because he makes tips :( [OC]
- The awkward yeti

- This chick keeps showing up in my marketplace ads. Not mad.

- Wrong order

- Ferris Wheel

- Plane Crash [OC]

- Big B and safe belt.
- Talking about poop makes vulnerability easier [OC]

- Went out with the lady, guy's head framed perfectly as he photobombs under our chins.
- Things you dont see in the Minority Report

- Cannot hide those
- ouija board
- Early Bird

- Piggyback
- Mother and daughter

- Head short [OC]
- Every time we try to go out somewhere [OC]

That take your bun out & put down your hair kinda feeling after a loooong week!💆🏻‍♀️Whew! We made it to Friday y'all & it's time for the weekend to reset & refocus! Happy 73rd Birthday Air Force!! 🇺🇸❤️🤍💙 I am forever honored to serve & grateful for the knowledge, bountiful opportunities, and experiences the USAF continues to bless my family and I with! #usaf #militarylife #military #militarywomen #airforcewomen #airforce - @fitwlola on Instagram
- Eco-activist