♡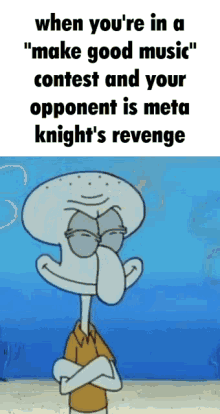 - [OC] Knight


Who hurt him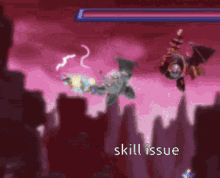 - I have been busy in the past couple of weeks but I am back into designing characters. This is Meebo, a little robot who has been given sentient life. Its not explained how this is possible, even his creator doesnt know. All thats known is Meebo is now alive and is observing the world he lives in

Kirby
すびかか on Twitter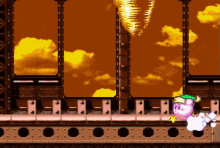 - [OC] Robin from Iconoclasts (for Pixel Dailies)

Twitter. It's what's happening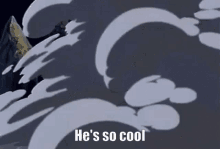 - Majoras Mask


- Arthurian Legend


Anime couple 2/2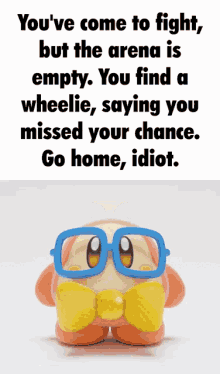 - Pixel Version of The Witch'a daughter [OC]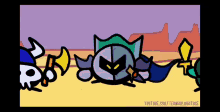 - my derp art part 5 SAI heavy con


𓏲🧸◖kirby x meta knight ⌯ icons goals 𒀭

- Builder Wizard!

[Memes de Kirby xD] - 39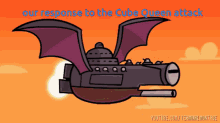 - [OC] Gundam Barbatos, 128x128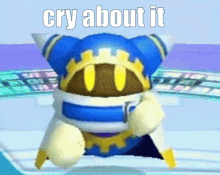 - 18th century

shenhe wallpaper
yes memes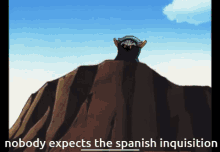 - The Signalhound

圖標 ⏝੦͝.⸙░̗̀;︶⏝੦͝.⸙░̗̀;︶⏝

𓏲🧸◖kirby x meta knight ⌯ icons goals 𒀭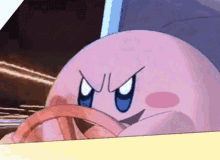 - Itll be like that


weas de mi galería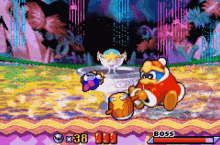 - I had to do it

ᴄᴏʀᴛᴏs ||×ᴡɪʟʟɢᴀɴ!ᴀᴜs

༼ つ ◕◡◕ ༽つ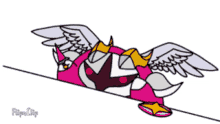 - Just an experiment i made

331
𓏲🧸◖kirby x meta knight ⌯ icons goals 𒀭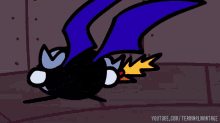 - Comics Fabric

Marx Zuckerburg

1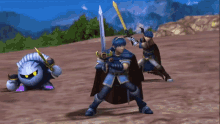 - Ive been looking forward to this

༼ つ ◕◡◕ ༽つ

🍨 on Twitter

- A daily reminder.


𓏲🧸◖kirby x meta knight ⌯ icons goals 𒀭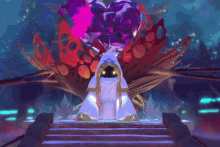 Neo-Zekrom #zakrompokemon #megaevolution #pokeball #zekrom #teselia - @draw_art_ins on Instagram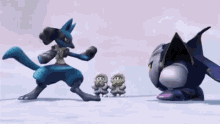 - A gem of swords.
♡
♡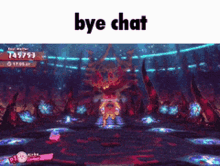 - Legends

#kirby on Tumblr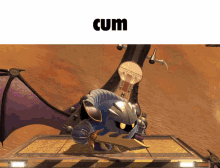 - Plants vs zombies drawing

#星のカービィ カービィとかまとめ6 - バクのイラスト - pixiv
DGMKPixy on Twitter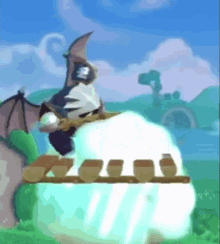 - I depicted my feelings about what For Honor is to me, and how I will describe it to my noob grandchildren with this cursed image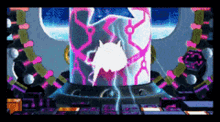 - Drawing every early game armor because I can : Silver & Tungsten Armor



- [OC] Made this while bored (ALTTP LINK)

N0

𓏲🧸◖meta knight ⌯ icon 𒀭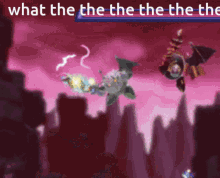 - Dwarf Militiaman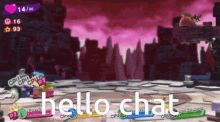 - If some Xbox characters were in cuphead - Fan art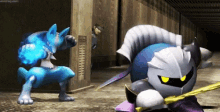 - M̵̢̦̫͓͚͕̩͐̽̍̾̓́́͝A̵̮͔͒̌͂̅̈́̏͝ͅY̶̡̹̺̘̝̐̊̓͒̔͝O̴̹̤͇̱̺͔͋̾̓̇̎̾̆̾N̶̡̨͝N̵̜͉̟̻͚̈́͊̔͒͐̚͠E̴͙͓̱̜͋̏͘͜͠S̸̙̞͂̈́̔̚ͅE̸̲̟͉̍̽̎͂̑ͅ ̶̗̬̼͈̀̍̌̚P̸̘̦̼͌̎͆R̵̛̭̠̳͂̐͋͘I̷̢̜͙͓̮̥̼̦͐̑̀̐̎̽̀M̸̡̳̝̣̣̱̓̾͛̓̿͑̅̀Ë̶̖̤̣̣̜̄̔̍̄̈́̊ͅ ̵̢̛͖̖̘̥̆̈́͗̾͑͜͝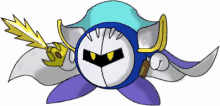 - [OC][Art] Carn, Orc Butcher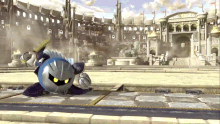 - Violet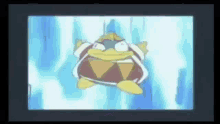 - [OC] Dota2 / Juggernaut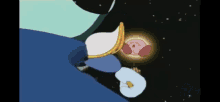 - Fierce Deity Link.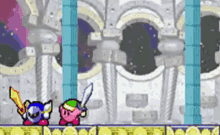 - Playing some Pong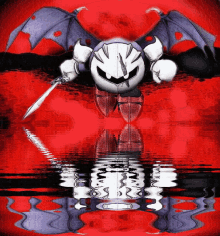 - I redrew the Beta link to the past sprite. Very pink hair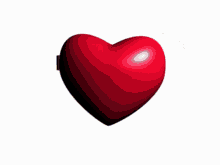 - Me trying out smug faces [OC]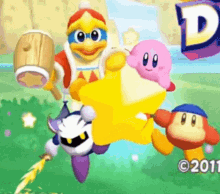 - [OC] No Man's Sky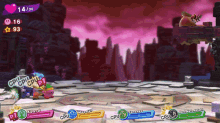 - La Di Da Di Da Di Da Di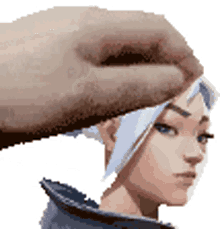 - some dumb weapon idea

- Leonardo -Teenage Mutant Ninja Turtles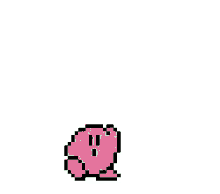 - [OC] Genie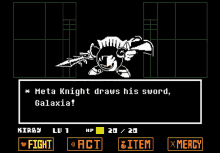 - AAAAAAAAAAAAAAAAAAAAAAAA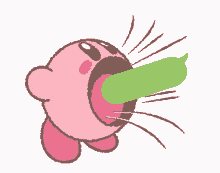 - [ART] Pitchfork Knight, can you make this scribble into a build ? 5e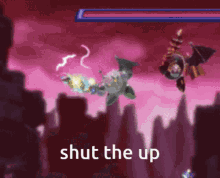 - A meme with the new format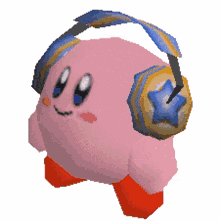 - Mobile legends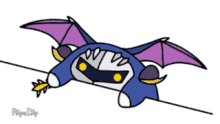 - You vs. the guy she tells you not to worry about

- Robot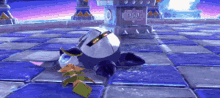 - Shifters, half-lycanthropes of my setting of Fabulae.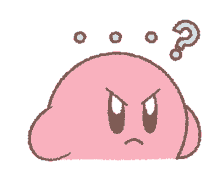 - Jenny :D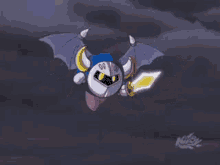 - A spooky ghost!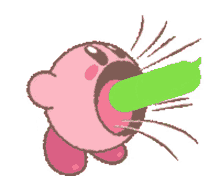 - made a bit of something for a friends gunpla instagram page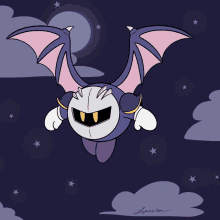 - For that one person who asked. I see you brother.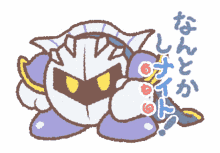 - I made another Knight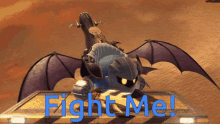 - Thank you for the meme template!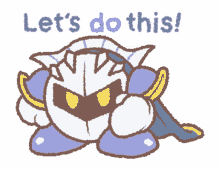 - Royal Knight 👑🛡️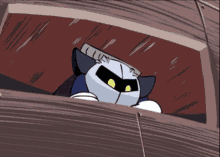 - [ART][OC] kobold and firbolg partners in crime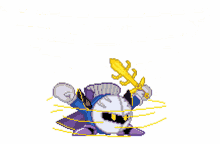 Made in Craft - - - - - - - - #jojokes #jojosbizarreadventures #jojoke #giornogiovana #dio #jojo #ventoaureo #jojolion #phantomblood #stardustcrusaders #jotaro #steelballrun #stoneocean #mangameme #mangajoke #jojomeme #jojomemes #meme #joke - @jojos_bizarre_jokes_ on Instagram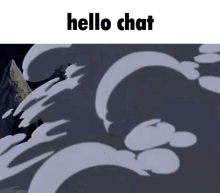 - Megaman EXE portrait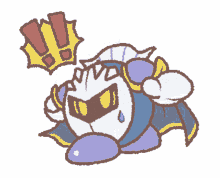 - Goofy little RPG style enemy sprites.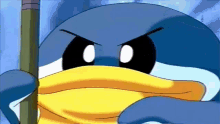 - New meme template I cooked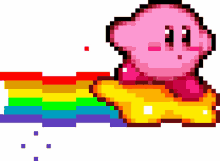 - I am sworn to rid Tamriel of dragons.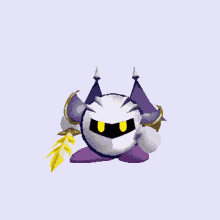 - My nameless magic system. An open to suggestions.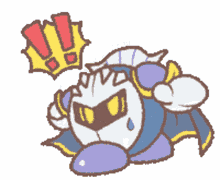 - [OC] Injustice 2 Firestorm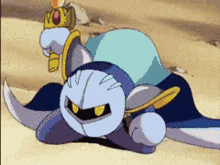 - [Fanart] Ocean Man's Heart (art by me)

This isn't canon, but honestly it's just a matter of time. Featuring @moceline 's DnD character Dainty... 's clothes. #dungeonsanddragons #dungeonsanddragonsart #characterdesign #digitalartist #artistsoninstagram - @case_of_oafs on Instagram

- Dawnbringer Riven Sword collaboration w/Auravei

- Let me introduce you Skaven lords

- roaming midlaners

- Anti-Cuddle Sarah, my current main

- Confectionary marine ready to roll out
- Some times less is more.

- [CC] a goblin merchant and his bull. for todays pixel dailies
- [OC][CC] Moon Priestess

- Silver the hedgehog

- Egg Fiona makes her triumphant return, with new friends Kyle, Dungeon, Jilly Teacup, and literally just a smasher.

- I recently watched the Pixel Art Class by AdamCYounis on Youtube and found some interesting info. Something seems to be missing in my characters though. All suggestions welcome.

- Yeah yeah Im a fanboy shill but I thought it was funny
- So apparently you can Bulwark Counter Zhanhu's bomb thing.

- Overwatch fan comics
- Sir, this is a JojaMart...

- Ready player one book
(Open rp) . . . #pokemon #bluebeetle #dc&pokemon #protectthecinnamonrollbart - @jaime_reyel_3rd_blue on Instagram

- updated jett fanart !!
- Whats Lawbringer thinking about?

- Abserd, the Jack of all Trades
- Mina the Dungeon Master | Roller of Dice
- Cartoon

- Hilda vs Dorothea

- Artificer (risk of rain 2)

- Female stormtrooper

- Mx. Bones
- Asked my parents to guess the names of the EVIL league

- [self] Stormcast Eternal Knight Cosplay

- Any objections?

- [OC] [CC] Rose from Street Fighter!
- Bob from Reboot
- My First D&D Character, Calrus
- Boom

- Icaron the Warrior, commission I did for a Friend's [ OC ]. If interested feel free to reach me out [ART]

- [CC] My character, please:)
- Slice of life webcomic Oh So Meta :: i made a unicorn appear with wild magic! XD

- D&D sheets
- The Predator

- [OC] RedRobot

A smug blue tiefling. He's a rich boy, swipe for more versions and closeups! (He change change his eyes on command) - @eevannu on Instagram
Final concept for the games main character and some more stuff. I had to swap out the shield 🛡 but oh well... . . . . [tags] #tubaknight #knight #medievalclothing #medieval #fantasy #fantasyat #fantasyartwork #fantasyartworks #fantasyartist #tubawarriors #tubawarrior #tubagame #tubamemes #orchestrathebrassfate #characterdesign #characterdesigner #characterconcept #gamedesign #gamedesigner #conceptart #conceptartist #conceptartwork #digitalart #digitalartwork #digitalpainting #digitalpaintings #digitalsketch #digitalpractice #tubaboss #brassinstrument - @chrono_paradox on Instagram

- Jurassic world pictures

- Bards
- I drew a medic-knight. Ink on paper.

- Cartoon video games
- [OC][CC]Idle

- Simple shaaapes.
- [OC][CC] THOR GIRL
- Was pretty proud of this Octopath-ish effect for my instagram post today :D

- Color version of Amadeus Ironheart [OC]
- [OC] ghost of hallownest
- bon bon
- My Andromeda Shun (saint seiya)

- Seriously, without you, I would be lost. You guys are amazing!

- I sketched a comic. Thoughts?

- Autobots Transformers

... - @shinku_kim_art on Instagram

- The Hammerhead Armada [OC]
- [Pixel Art / My OCs] Fish-Eyes RPG Mock-Up

- Lord Tachanka from Rainbow Six Siege
- Hero Concept: Samurai Hime
- The one and only monster king

- Otzon the Psion

- love is stored in the gatekeeper (oc)

- Every day Finn adds a unique sword to his collection. Day 9: The Jakes sword

- Hmm...
- Who knew Phase 2 would bring the community together like this

- Forbidden Summoner- Hera skin
- I've been working on my digital art. So I made my guardian as a taken.

- Can it be?????

- Lizardfolk druid

- Transformers starscream

- drew a seamoth from subnautica

- [OC] Poison Dart

- 'Misbyl- Warforged Monk/Cleric', Me, Digital, 2020

- Vulkyar Horseman, ca. 10 P.S.

- The five knights chosen for the Demon Kings challenge

- It's not the best but I'm proud of it. I think I'll call him Solran

- Persephone Doodle
- [OC] Frost goblin fighter, based on a pawn chess piece.
- First time Fighting Brachydios.

- The way he arranged the numbers

- [Art] [OC] Mr Freeze as a D&D character
- [OC] Duke Nukem 2 Remastered Characters

- Creature Design

- Remember this game

- Cam's Character Quotes Day 7 of 100 - Trace of Screenshot, Portal 2 - Companion Cube - Tomorrow: Han Solo - See tomorrow's on Twitter @cameronbyerly [4096*2160]
- Xaku Joins the Warframe Crew
- Swords

- Check Yourself
- Samurai Armour Stand (13 colours, edge 32 palette) [OC][CC]
- For Honor Hero Concept. The Overlord. Knight Armour Variant (1/4).

- King of Kings, Bone of Bones.

- Psychological Warfare

- My tiefling cleric Mavari
- MK11 Scorpion

- angela kevin book ideas

- [CC] Pixel art Sister battle WarHammer 40K
Zekrom #pokemon #pokeball #unovapokemon #teselia #legendarypokemon #zekrom #zakrompokemon #megaevolution - @draw_art_ins on Instagram
- zagreus would totally ride out of tartarus on a triumph street scrambler

- [OC] [CC] Decided to add a new character, I think she will be the main hero. Ill start animating soon.
- In honour of Solemn Simulacrum being reprinted, heres a webcomic from when he was reprinted in M12

- A race I've modified for my dnd campaign (the dead lands) art by u/WasabiBearowo

- [WIP] Angel Enemy for a game in working on

- Virgin Lephantis vs Chad Sun Worm

- LINK - ART

- [OC][WIP][CC] Returning to pixel art after a while and cant quite remember what Im doing
- Reluceccio, a Ververi merchant of House Aurentine.
- Cartoon Inspiration

- Disney AU
- Starry Night but it is Butterfly
- Redesigning Objects #1: Rod of Discord

- Minotrio
- Ravager History and Culture

- My Warden , done by me! Feel free to give your opinion and if interested feel free to reach me out

- Interviews. [Spiderman FFH interview X Warframe]
- [OC] Random Character for the #pixel_dailies

- Damian Hart, the gatekeeper to Hades

Four arms, forearms, Molten with rage. Glowing eyes, exercise; Release the beast from its spherical cage. That was an unnecessary poem about Gigantamax Machamp. Thanks for everyone who stopped in for the stream! - - - - - #pixelart #pokemon #machamp #nintendo #nintendoswitch #pokemonswordshield #poetry #twitch #gigantamax #gamefreak - @patspixels on Instagram
- My Experience With The Item Shop (OC)

- Practicing my sprites, going through team Avatar!
- [Suggestion] F2P Lesser Demon boss

- my derp art part 4 gump exo legs

- [OC] Pixel_Dailies - Studdy of MegaMan X

- Game Gyaru

- [OC] Carrying the Weight of Violence
- birdman,hope u like it
- For Honor Armour Concepts. Original Knight Heroes.

- ★ Legiones Astartes - Captain-General

- Great League Simplified | Go Battle League
- Everyone's making these memes might as well jump on that bandwagon.

- [OC][Art] Cartoon Cleric

Been drawing @witchy_octomoon 's gatcha life OCs because I love their look and the concept. Took me 7 hours to finish. I'll be doing a few more characters from her so be expecting. #gatchalife #gatchalifeoc #orginalart #ibispaintx #ibispaintxart #ibispaintxdrawing #elements #demons - @weirdly_ju_ju on Instagram
- Get your groove on!

- Bunch of sprites I did

- I made a meme

- 5000 Acre Fairy Circle

- [OC][CC]Fire Emblem styled Nausicaä sprite

- [CC] [OC] Hello everyone, I decided to try a bigger format. Set up a challenge for Adventure time. Rate Finn and how I can modify it
- Comics & Toons
- Heart Locket pet summon, but with more detail.
- here is a compilation of my rejected Dota2 hereos item concepts

- A samurai for pixel dailies.
- An Ancient Weapon of a Sunken City

- Creating icon for the game, I hope you all will like it.

- [Valucre] Jason of the Lions

Speed color of the Saurdon Warrior. Loosely based the color palette and style on the lizard men from Dragon Warrior(Quest) to pay homage to Toriyama's wonderful art style. #illustration #procreate #creaturedesign #tabletopgames #boardgames #boardgamedesign - @matthewclarkmccomb on Instagram

- Style experiment - Low fantasy Night Elves

- Blood Hunter BF (Part 4) (Yes, I know its not Official Content but I couldnt resist the artwork!)

- Trying to go for the Duelyst style, made a Lizalfos from Zelda

- Support I met in normal (appreciation post)

- Be strong Clarence, be strong for Muther.
- -UNERU- Shaerkell , Cyborg Samurai Shark
- [OC] Some of you might have seen my Metroid Prime Varia Suit, heres the Power Suit I did recently!

- [OC] Bulky Mecha

- Character Design – Capcom-esk

- Khemri TV! Post you favourite Khemri TV in the comments!

- Sniping lesson
- [OC] Pikmin taking a break.

- [Art][OC] Peace will have its turn

- Blursed_creatures (Artist = me)
- [OC] [OC] Kenku Cleric Commission

- [SPOILER] [CC] Killer queen from jojo bizarres adventure

- Warframe art

- Never enough knights

- Game design document

- Crow really does need a buff.

More progress, berserk, guts. Have a nice day friends, #pixel #pixelart #pixelartist #pixelartsociety #retro #games #gamedev #gameart #berserk #aseprite - @omegachainoboy on Instagram

- got really tired of pixel art but now im back with shovel knight

- Yu-Gi-Oh-No! [OC]
- WOOLOOLOO. I couldnt stop laughing the whole time I was making this.

- [OC] Dota 2 game character
- I regret nothing

- Elite as a Pokémon

- Doodled my sylvari daredevil main!

- Pixelart design by me (oc) inspired by tmnt
- [Winds of Change] Sketches and lore from Jorvask

- My second samurai

- Starlight Guardian

GENIE 💛 - #pixelartist #pixelart #pixel #art #aladdin #disney #disneyfilms #disneymovies #fun #summer #summertime #blue #dark #yellow #red #white #orange #brown #hastag #drawing #like #follow #big #cool #beutiful #instagram #comment #concrete #morning #monday - @_.pixel.craft._ on Instagram

- [OC] Rath from the Mummies Alive cartoon.

- Necromancer for FioTactics!

- [OC] Dr.Strange Pixel Art Now vs the One i Did in Late 2016.

- A happy frog
- ANOTHER ONE !!
- The artists you find on DeviantArt
- Red vs Blue

- Digimon fusions

- Automotive / Automobile

- A bunch of mechas [OC]

- [JFS] Optimus Prime. Does anyone know the original artist?

- Armor

- [OC] Zero from Borderlands 2 made in style of Zero from Megaman X

- New Powersuit [OC]
- some digimon cards i made
- [OC][WIP][CC] Im planning out an RPG that I want to make, but I need help deciding on which style to use

- Watch your procs!

- [OC] Cyborg monster, MG16 palette

- Necromancer...i guess

- How it feels to check out r/forfashion

- I did a thing with some indie comic characters I like.

- [Project: Nightfall] With great power comes great irresponsibility: Blaze of the Daybreak 6

- I decided to draw llama (kinda cropped it so you wouldn't see my dirty desk)

- Hi! Im making commissions of your D&D character! You can check more of my work in comments! DM me or send me an email

- 2B

- The Citizen - IronGrid community project

- i made dukemon from digimon
- Been making a lot of baddies, so why not a party of Brave Heroes to fight them!

- Blitz [OC]

- Spartan from Halo

- I made this skin concept last night. Dont know what to call it.

- [OC] When building a characters background and general personality, keep in mind that they should have a reason for adventuring and be capable of working in a team. If not, chances are you are going to take away from everyone elses experience.

- Warlord (comic)
Bikin game skuy . . . . . . #pixelart #art #pixel #8bit #artist #digitalart #retro #nintendo #photography #perler #artistsoninstagram #artwork #instagood #8bitart #gamer #photooftheday #contemporaryart #anime #perlerbeads #pixelartist #glitchart #retrogaming #pokemon #game #artoftheday #illustration #popart #animation #nature #pokemongo - @putra_fajar002 on Instagram

- Clan (short comic)
- [OC] [CC] My character

- Reimagining another post, link in the comments [OC]

- Hallowed Armor! (@blaskoboi)

- My first pixel art

- The Leper, from Darkest Dungeon.

- Single Dad Jeralt
- [The Wayfarers] The Knight-Dominions
- Seriously?!

- [OC] Joyful and Battle-Ready

- For /u/jakabov

- Pixel art of Ex-Death from Final Fantasy V -Black gel pen and Prisma color pencil on A4-
- [OC] tiefling

- MK11 Kitana and Jade

- An NPC I designed for a contest on the Discord

- armadura y portador detalle

- WoW meme
- hunter pokemon

- Ashe

- Finally got to 40 and my mount. Onwards to the next big grind!

- 4 Classes

- Remember you were a newbie once (comic)

- 06Robot wizard