Larry Rickard , MySpace

obey me!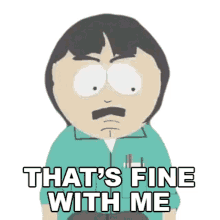 🦴 - @the_unofficial_elio on Instagram

Hate is heavy. let it go. 🤍

XIAO !!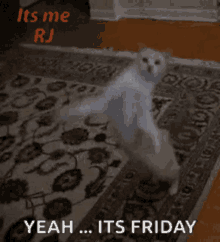 The love of my life 🤞🏻. My girlfriend is the absolute sweetest , most caring and down to earth woman I've ever met and she is beyond perfect ❤️ thanks for everything you do for me. - @pjsillich11 on Instagram

tyler lawrence gray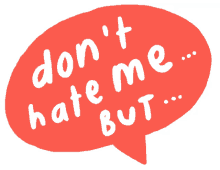 Draft Day Lewk. 🏈 GO PACK GO. 🧀 . . . . #packers #gopackgo #greenbaypackers #packersfootball #draftday #nfldraft #blondie #selfie #greenbaypackersnation #packersgirl - @riley.elizabeth.joy on Instagram


𝖑𝖔𝖓𝖊𝖑𝖞 𝕹𝖎𝖌𝖍𝖙𝖘 - Sanzu X Male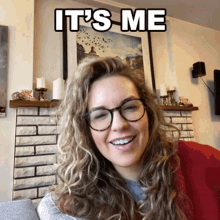 day 3078 of dry shampoo ✨ - @_alexisbach on Instagram

noah beck photo e-girl version

채령 Chaeryeong ¡!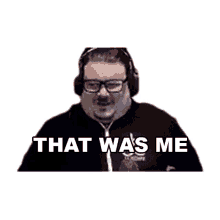 Foque na essência, pois o visual muda a cada estação! 🕶👙👜👖🧣🧥🧤 @espaco_murteira30 #essencia #visual #blackpower #look #fashionstyle - @adrianabombom on Instagram

Bring the change

📁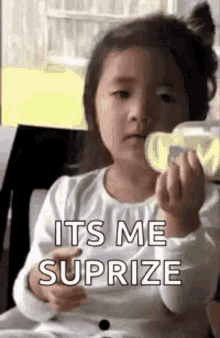 Great season with the crew @thepolochannel @horseplay.tv Thanks bro! @henndogg22 - @rupestrefilmsco on Instagram
Cutiesss3
Ghost band matching pfps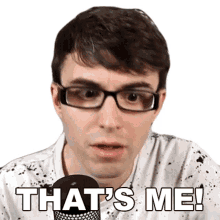 ✨If you want a change, manifest one. ✨ . I needed a little bit of a change in regards to this account, as I've grown significantly since creating it, and my brand has become much clearer to me since. Basically, I needed a clean slate to kick off a more authentic and true-to-me space. When I started this account, I was scared to show my face and felt like an imposter and was in a tumultuous battle with my mental health—those things have all very much changed. So I'm giving myself permission to declutter my space for the newer me without clinging to old posts that have become unnecessary baggage. . More to come, and just in time for the most wonderful season of all. 💖 - @thesunlitwitch on Instagram

Hilarious Texts That Demonstrate How Different Male And Fem...

⁀➷ match icons 2/2 ੭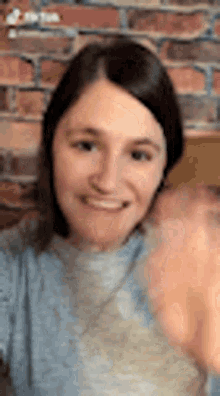 September vibes 🍎🍂 #repost @imogenlamb_ @bethbradfield_ @sienna_arif_knights @ellabright_official - @malorytowerstv on Instagram

idk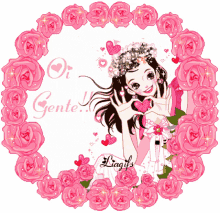 I turned 30 back in March and forgot to post about it so did it actually happen? ¯\_(ツ)_/¯ - @petit.flaneur on Instagram

finney blake

Ghost band matching pfps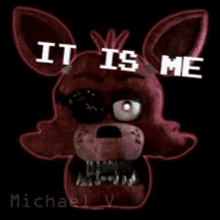 Turns in book. Drives up into the clouds. Chucks mask over the cliff (just kidding, I didn't do that part 😭😷) 🌿🍃🌾 . . . . #writersofinstagram #authorsofinstagram #roadtrip #endofsummer #2020 #virginia #cavedwelling - @christinamcdowellauthor on Instagram

˃ᴗ˂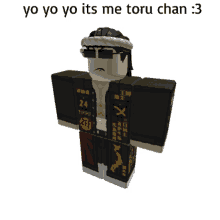 peace out summer '19! - @annie_n11 on Instagram


Ghost band matching pfps!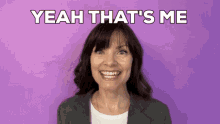 zoom class selfies 🤪 - @madison.gage on Instagram


ALHAITHAM !!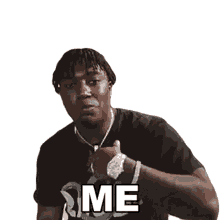 Cabin Fever 🏠 - @blueroseroyalty on Instagram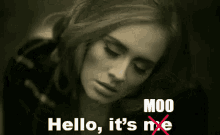 Hey... You're pretty 🥺👉🏼👈🏼 - @ty_jo_nash on Instagram

tyler lawrence gray
Nightcord At 25:00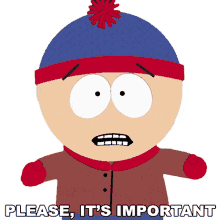 Sooo pleased with my new face!!! Emmalee has clinics in Whitefield and Tameside? She's the kween! @mediproaesthetics @theskinbay.co.uk xx - @andrew_trottbarn on Instagram

☾

Rosé pfp 🥀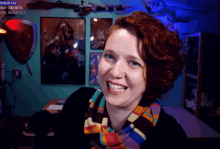 My lowkey "Grunge" style 🧐 Anyways I hope everyone has had a good weekend and celebrated Mother's Day with all the important women in their life 😌 I am heading back home from Cleveland where I got to see my Mom and Grandma 🌟 Spending this next week in Ohio seeing family and friends then heading back to Tennessee next week! #ootd #ootdfashion #styleinspo #mothersday #style #happyweekend #fashionista #fashionlook #instastyle #igstyle #styleblogger - @lyfewithemma on Instagram


pfp!!! X3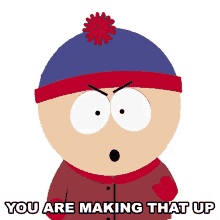 Work-from-home glasses chains—necessary? Yes. Also discovered the floor is a nice change of pace, seating-wise, today. - @racheltorgs on Instagram

~Бэзил~

★ shadow speaking facts ★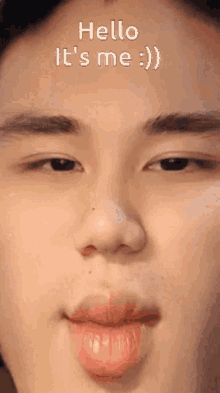 #blessed 🙏🏽🍫☺️ - @neyneycutie on Instagram
Gerard Fans

Luffy × Starboy (The Weeknd)♡⋆.ೃ࿔*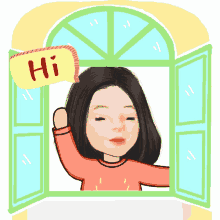 new year new insta post 😃 - @sadiechristiansen on Instagram
I cant stop laughing damn it - Funny
SUNNY DAY JACK !!

New do✨✂️ pt. 3 Also, a big shoutout to @basicallybrettphoto for these shots!! Check her out and book her this fall! - @abigayle_renee on Instagram

⁀➷ match icons 1/2 ੭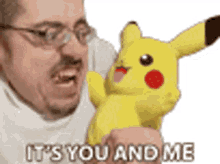 😂😂😂😂 book you're appointments!!!! - @balti_detailing on Instagram

unbread twins
Oz feliz.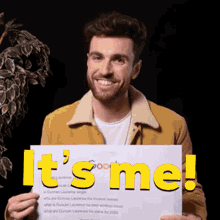 😎💜😌🖤 - @_dia._11 on Instagram
𝙅3𝙣𝙣𝙖 𝙀𝙙𝙞𝙩 3
genshin impact pics n fics [ships included!] - hu tao my beloved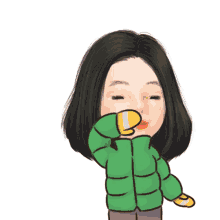 feeling very grateful these days. bye mexico i'll miss you ❤️ - @crozen13 on Instagram

tyler lawrence gray

Pin it ✨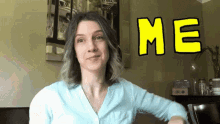 - Skam cast

Gerard way purple background scarf stripes

pc: @ritzuart 🌟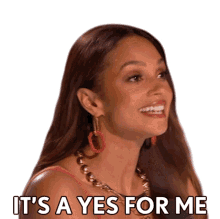 #blondie#keepsmile#meandmyself#loveyourself#happiness#inkedgirl#audimädchen#enjoythelittlethings#enjoylife#enjoythemoment#proud#proudmom#girlsmom#teamrosa#greeneyes#mylifemyrules#likeforlikes#like4likes#followforfollowback#follow4followback - @_chriischy_audi.a4_sline_ on Instagram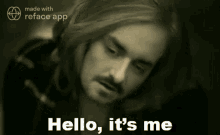 💜🦙 Hi, I'm Katie, owner of Loopy Llama Creations and the maker of every item! I am a mom who has had a lifelong passion for crafting and due to medical issues, I needed a job I could do from home! This so far has been the biggest blessing and I am so excited to see where it goes! If you see anything you like or you have any custom requests, feel free to shoot me a message! Thank you! 💜🦙 - @loopyllamacreations on Instagram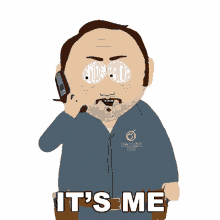 Lil tb 🙃 - @sierra.276 on Instagram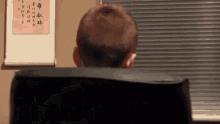 "Bruh, you gotta do you" - Jake - @regantidwell on Instagram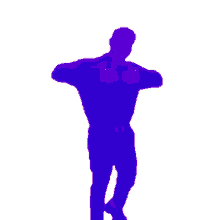 MEET CHRISTIAN!🌟 She's the Ministry Assistant to CAM. Some fun facts: •She's a Madison native •She will dance anytime a Beyonce song comes on •She drinks Cold Brew year round •She loves to kayak until the lakes freeze over •She dreams to be on the Great British Bake Off •She started coming to Blackhawk because of Study Day - @bhawkcam on Instagram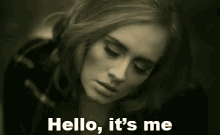 Did my makeup to take pictures outside for my birthday but I could only tolerate it for about 5 minutes so here's what I got! Happy birthday to me 💜🌟🎉 - @reillyswagdle on Instagram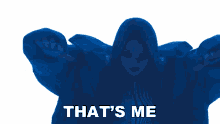 You are presented with two choices: Evolve or repeat. 🌱 - @fitkmurray on Instagram

~ Tengo todo pero siento que me falta algo ~ - @chiagenerali on Instagram

Alô Rio Verde-Go!!!! Estou chegando para nossa 𝗟𝗶𝘃𝗲 𝗙𝗲𝗙 hoje às 𝟮𝟬𝗵! Quem aí vai cantar com @felipeefalcao???? 🎤🎬 . . . #BomDia #LiveFeF #Live #RioVerde #FelipeEFalcão #FelipeEFalcao #LiveFelipeEFalcão #Show #LiveStream #FeF #Musica #SsrtanejoDeVerdade #Sertanejo #SoModão #SoModao #SóModão #Caipira - @felipemoraes.fef on Instagram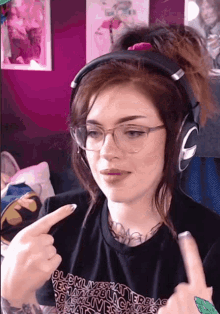 Ah yes the rare occasion where I post pictures of myself. Thanks to my dear friendos for taking pics of me every now and then :,). Kumar , Pat, Tasia, I think C rose took the one of me with the lekos not sure. 🥺❤️❤️ - @daavidmejiaa on Instagram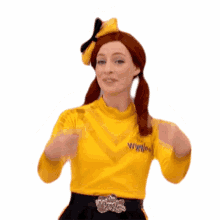 I thought we just had daughters day! But...this is my other blessing - my little one (not really). The kindest soul. #jonahbear🐻 #nationalsonsday💙 - @drjoeyshulman on Instagram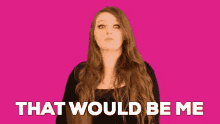 All the millennials shall fear me for I am COMMITMENT. #lastminute - @heidi_menke on Instagram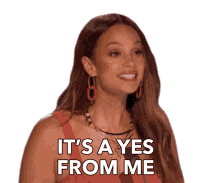 🤍 #Famile #zusammenhalt #liebe #family #friends - @xx_jessica_d_xx on Instagram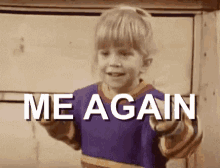 Alone i'm strong. But with You i'm complete. - @yooalbert on Instagram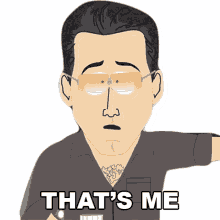 I'm starting school this week and I'm excited because I'll finally be a senior and I'm only taking classes relevant to my major from here on out! All my classes are online so if by some miracle Youmacon does happen this year, then I could stay at the hotel all 4 days and it wouldn't interfere with my class schedule... but it's still a waiting game at this point and I'm really expecting them to cancel Youma at the last minute. - @sailor.lune on Instagram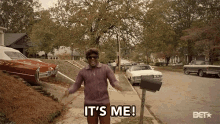 Still looking young 😩 - @ryerye on Instagram

I 💜 @planetfitness - @_hannah.alyse_ on Instagram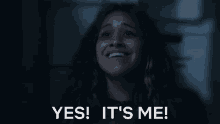 When you want to stream but games are updating..... • • • Ive been streaming a lot from my PC recently, Ive been loving it! I do miss having a facecame though, so Ill make sure Im streaming from my @playstation from time to time! (Until I can get a new camera!) Ive been struggling with space on my ps4 recently though, so I cant wait for the ps5 to come out! A lot of people have criticised the design but I personally disagree, I quite it, and you can bet Ill be releasing gameplay from it when it comes out! • #technobris #ps5 #playstation #vlog #gamer - @technobris_yt on Instagram

This has been sitting in drafts for like 3 months 🤷🏽‍♀️ - @krissabarese on Instagram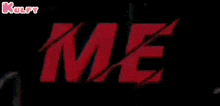 For my whole life, I never liked how I looked. I hated taking pictures. I always wore a hat because I couldn't stand my hair. So, one day I decided to cut it all off. I took 5 shots of Fireball because I was so nervous. That worked for a little bit. As a kid / teen I was always embarrassed when I would hear people whispering "is that a boy or a girl?". I felt like that meant I must be awfully ugly. I also have never liked the term lesbian. I felt that wasn't me. So, I stuck with gay instead. I never understood why, but I always felt some kind of discomfort seeing my chest, my hips, & my shoulders. I thought "oh great body issues." Figured out it was a form of body dysphoria. So, I started training at the gym 4x a week to try to help my discomfort. It helps me cope for the most part, but there's always some kind of dysphoria lurking in the shadows. Never thought I'd have to "come out" again, but I am. 😅I have discovered that I am non-binary. Which means for me, I don't really feel like either gender, but rather in the middle of the spectrum. I identify as more masculine because it makes me feel more comfortable with myself, but I am not a man. Nor am I a woman. Sounds crazy to those who do not know what non-binary means, I know. Thanks to following fellow non-binary people on Instagram & doing months of research on why I feel the way I feel, I have figured out who I am. For the most part. If it is hard for you to understand, do your research. It took me almost a year to do my research. I'm still the same person, just with more self discovery 😄🤘🏻 Happy International Non-binary People's Day 💛🤍💜🖤 #InternationalNonBinaryPeoplesDay - @wolves_in_the_attic on Instagram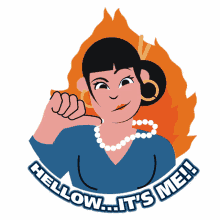 - @mariahalberti on Instagram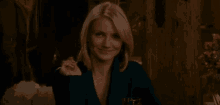 ♥️💋 - @_cassy_k on Instagram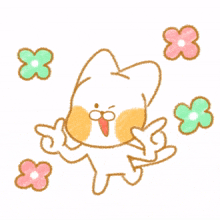 I'm sexy and I know it😂 (A random post to make people aware that I socially exist) - @_a_mortal_being_ on Instagram

meanwhile in daytona - @steph.elise.reid on Instagram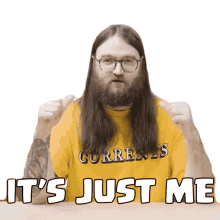 19🎉🎉🎉 - @deletedaccount72627 on Instagram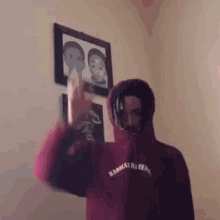 Great t shirt from @sizu_minds! (Yes I know the words are backwards, I'm not down with the selfie shizzzzz like the kids on Insta!). Sizu promote mental and physical wellbeing, which I love ❤️. . The shirt says "you are stronger than you think" which we all need reminding of now and then. . "Go within every day and find the inner strength so that the world will not blow your candle out" . ❤️✌️ . . . . . #sizu #sizuminds #youarestrongerthanyouthink #mentalhealth #mh #pnd #bestrong #mantra #yougotthis #selfie #shamelessselfie #rubbishatselfies #smile #blonde #glasses #curlyhair #justme #tshirt #ootd #wellbeing #clothing #lifestyle #beyourself #grwm #liveyourbestlife #lovewhatmatters #grateful #gymgear #namaste #fitfam - @happyfoodhappyheart on Instagram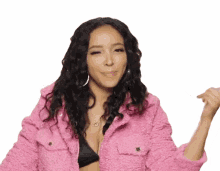 🌴Being bored sucks🌪 - @_khye.mcmillan_ on Instagram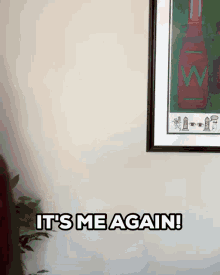 not me doing my makeup and hair just to sit at home alone all night. anyway enjoy my new but not so different hair color. - @ca.hatter on Instagram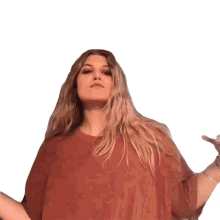 1..2..or 3? lounging in @revolve 💕💿 #REVOLVEsummer #superdown - @empemb on Instagram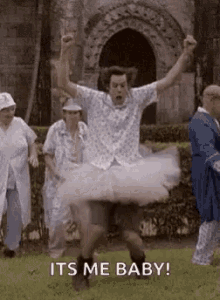 Aladdin trousersss - @maria_menegat on Instagram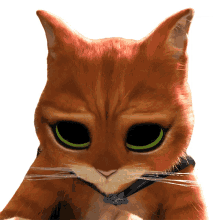 Oto ja - mistrzyni selfiaczków, tzn. po mistrzowsku je zwykle spapram...a to podwójny podbródek, a to ucięta głowa, nie ta perspektywa bo biceps jak u kulturysty, za bardzo od góry, od dołu, zamknięte oko, plus 20 lat itp. No nie mój klimat 😂 Znacznie lepiej się czuję po drugiej stronie obiektywu, ale to zdjęcie jest całkiem ok i nawet prosto od fryzjera! ⁣ ⁣ Cześć! Jestem Justyna, prywatnie mama 3,5 letniego Antosia, zakochana w przyrodzie, górach, kawie, książkach, PS4, fotografii, bezie Dacquoise i swoim mężu 😄😉 Firmowo @faramuszka ⁣ ⁣ Wyzwanie @kobiecafotoszkola dzień drugi zaliczone ✔️ #kobiecafotoszkoła #wyzwaniekfs #wyzwaniekfs2 #wyzwanie_kfs2 - @drobne_chwile on Instagram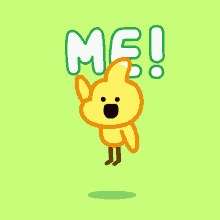 felt cute - @melina.lukits on Instagram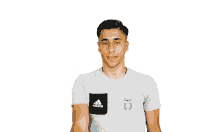 Today I released a song on the record label Spinnin records. Releaseing at that label has been a dream of mine and I can't believe it finally has happened. The song is called TIK TOK. Hope you like it!🙏🔥#tiktok #dreambig #spinninrecords - @robinhallasen on Instagram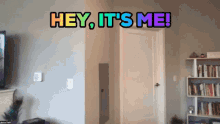 🙂 #bpd #instabipolar #instabpd #indiesinger #métisartist #songwritersofinstagram #musician #music #borderlinepersonalitydisorder #mentalhealthawareness #mentalhealth #poetry #poetrycommunity #poems #madewords #instasupport #canadianwriters #canadianpoet #lonely #instamusician #ptsd #writersofinstagram  #instarecovery #instahope #progress #instahonesty #recovery - @ashlaperlepoetry on Instagram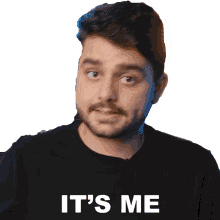 My gray spot is back. And these joggers are 100% my period pants. Being a girl is hard. Doing justice by Breonna Taylor shouldnt be. #lovewins #blacklivesmatter - @ohnatslack on Instagram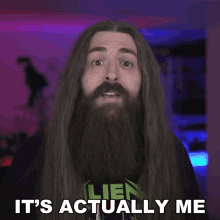 BEYOND excited to share that I'm going to GRAD SCHOOL at NYU this Fall!! . There's a wild story about how this happened & why I'm so excited- click the link in my bio to read it, and please consider donating to my #gofundme if you are so inclined. ❤️ - @chrissandersnyc on Instagram - @woods_alexis on Instagram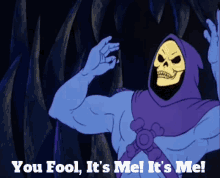 "You can have RESULTS or EXCUSES,not both." -🖤 #instagram #instamood #shotoniphone #iphonography #photography #photooftheday #photoshoot #nofacefilter - @picto_graphy14 on Instagram

Hang in there Melbourne ❤️🤞🏻💪🏻 #allinthistogether2020 #allinthistogether #wearestrong #onedayattime #positivevibes #thinkingpositive #melbournelockdown - @tianas_training.pt on Instagram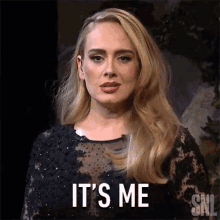 🌑 - @carla.lopsn on Instagram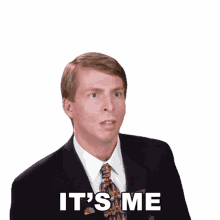 Ich will nur ein Mädchen und das bist du ❤💍 - @leon_thunbeck_ on Instagram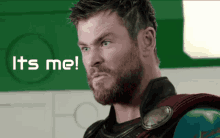 Ok who is guilty of doing this in nursing school🙋. I used to pretend that i knew what i was looking at when it came to tele monitors but soon enough I learned when you ask questions you get answers. 💡Do not be afraid to ask questions 💡Do not care what anyone thinks or will say 💡They probably will be proud you asked the question 💡Do some research and studying prior to clinicals #nurse #nurses #nursepractitioner #rn #lpn #bsn #nursing #nursingschool #nursingmemes #nursingstudent #nursingnotes #nclex #nclexrn #nclexstudying #nclexquestions #nurselife #nursesofinstagram #nclexpn #nclexprep #nclextips #nurselifern #bsnstudent #medicine #medschool #nurselife #nurselife💊💉#nursinghero #nclexquestionoftheday#nclexpass - @nursinghero on Instagram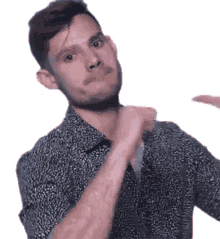 𝐿𝑒𝒷𝑒𝓃 𝒾𝓈𝓉 𝒹𝒶𝓈 𝓂𝒾𝓉 𝒹𝑒𝓇 𝐹𝓇𝑒𝓊𝒹𝑒 𝓊𝓃𝒹 𝒹𝑒𝓃 𝐹𝒶𝓇𝒷𝑒𝓃. 𝒩𝒾𝒸𝒽𝓉 𝒹𝒶𝓈 𝓂𝒾𝓉 𝒹𝑒𝓂 𝒜̈𝓇𝑔𝑒𝓇 𝓊𝓃𝒹 𝒹𝑒𝓇 𝒢𝓇𝒶𝓊. 🌺 #tattoo #tattoos #tattoolove #tattoolover #inked #inkedgirl #inkedbabe #piercing #pierced #piercedgirl #piercedbabe #leben #freude #freudeamleben #farben #buntefarben #lachen #lächeln #smile #zunge #zungestrecken #glück #glücklich #happy #liebe #verliebt #love - @deevil_inkedbae on Instagram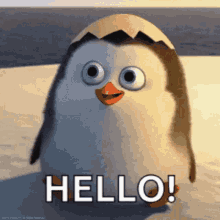 Repost @insanityvirtualclub Una de las ganadoras de los premios de este fin de semana @_rosasolis18 esten pendientes a la transmisión de este sabado venimos con mejor show y mucho mas premios @cervezachillout @chilloutpma - @chilloutpma on Instagram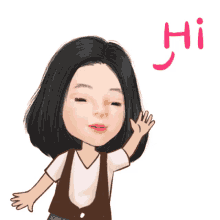 Join me today as @allelitewrestling and @specialolympicsillinois play some Rocket League! See you at noon ET! Twitch.tv/specialolympicsillinois Twitch.tv/wrestlingleva - @wrestlingleva on Instagram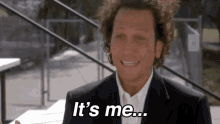 How much fun is this!? Thanks GG for my own nameplate. That. Is. Cool. - @daviddevries on Instagram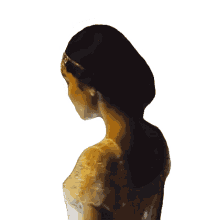 🍁ഓർമ്മകൾ പലതും സ്വപ്നങ്ങളാണ് സ്വപ്നങ്ങൾ പലതും ആഗ്രഹങ്ങളും ആഗ്രഹങ്ങളിൽ ചിലത് പ്രതീക്ഷകളും ആ പ്രതീക്ഷകളാണ് നമ്മുടെ ജീവിതം..❣️പ്രാർത്ഥനയോടെ നല്ലൊരു ദിവസം ആശംസിക്കുന്നു.. 😊🙏 #keralagodsowncountry🌴🌴 #modalife #photography #pathanamthitta_kl_03 #kochidiaries #familyiseverything #keralaphotography #filmmakerskerala #filmphotography #filmlife #photographers_of_india - @lechu_daksha on Instagram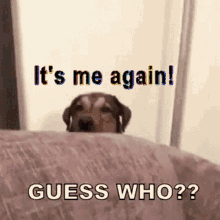 🤓👁🖤 . . . #workhard #playharder #thenworkevenharder #sextou 👊🏻 - @jamillepacheco on Instagram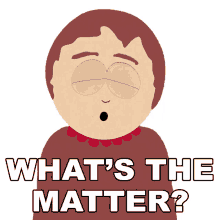 cool to be kind - @zachwgrace on Instagram

#becreative 📸 @luizmabam - @fireheadbr on Instagram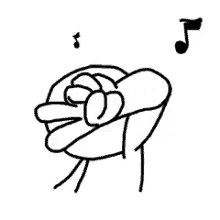 Until sunset🌘‼️#sun#snap#explore - @ley___29 on Instagram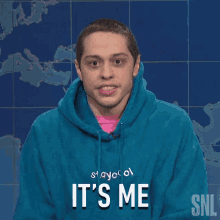 Keep smiling I hope the end of lockdown is in sight!👀😂👏🏻🌈 - @serenatiana_ on Instagram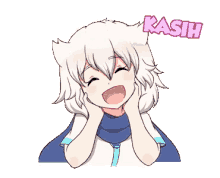 🌘 - @axlhunila1999 on Instagram

Remembering the time I had a reason to dress cute. #tbt . . . . . . . #quarantine #covid_19 #unemployed #gay #instagay #crisis #throwback - @1nsan1ty.is.m3 on Instagram


I met my hero yesterday - @jmvestal7 on Instagram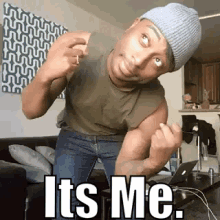 ᴀʟʟ ᴛʜʀᴏᴜɢʜ ᴇᴛᴇʀɴɪᴛʏ 🌱 - @_ig.ironman_ on Instagram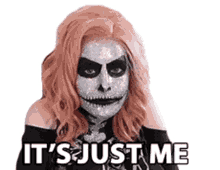 ▪️Ich Wünsche euch einen Schöööönen Guten Mooorgen☺️☺️🤗 ⠀⠀⠀⠀⠀⠀⠀⠀⠀⠀⠀ ⠀⠀⠀⠀⠀⠀⠀⠀⠀⠀⠀ ⠀⠀⠀⠀⠀⠀⠀⠀⠀⠀⠀ ▪️Neue Woche, neues Glück 🍀🙏🏻 Startet mit neuer Motivation und Stärke in denn Tag und gibt euer bestes 💯☺️ !! ⠀⠀⠀⠀⠀⠀⠀⠀⠀⠀⠀ ⠀⠀⠀⠀⠀⠀⠀⠀⠀⠀⠀ ⠀⠀⠀⠀⠀⠀⠀⠀⠀⠀⠀ ⠀⠀⠀⠀⠀ ▪️ Die letzen 10 Wochen sind angebrochen der Massephase, jetzt heißt es nochmal essen essen essen 🤪 und das Training auf 110% oder am besten alles geben was ich habe 💯✅💪 ⠀⠀⠀⠀⠀⠀⠀⠀⠀⠀⠀ ⠀⠀⠀⠀⠀⠀⠀⠀⠀⠀⠀ ⠀⠀⠀⠀⠀⠀⠀⠀⠀⠀⠀ ⠀⠀⠀⠀⠀⠀⠀⠀⠀⠀⠀ ⠀ ▪️Letzte Woche gab es eine kleine Veränderung in meiner Wohnung 🛏 wie auch bei mir 💇🏼‍♂️ 😊 Änderungen muss man vornehmen um in seinem Leben weiter zukommen Dein Weg, Deine Bestimmung ,jede Hürde ist ein Hindernis, aber versucht euch keine Steine in denn Weg zulegen wenn doch seit stark genug um sie heben zu können 💪 und macht euch keine falschen Gedanken das es nicht klappt, ALLES IM LEBEN KLAPPT, man muss nur seinen Arsch in Bewegung setzen☝🏻 , Also fangt an 💯🔥🔥💪!! ⠀⠀⠀⠀⠀⠀⠀⠀⠀⠀⠀ ⠀⠀⠀⠀⠀⠀⠀⠀⠀⠀⠀ ⠀⠀⠀⠀⠀⠀⠀⠀⠀⠀⠀ ⠀⠀ ▪️Ich wünsche euch einen schönen Tag 😊😊 —————————————— #gym #changes #smile #happy #fitnessmotivation #gymjunky #goodvibes #positivevibes #new #week #boy #fit #goals #discipline #staystrong #hairstyle #hanau #germany #hessen #instafit #goodmorning #fitfam #keepsmiling #selfie #selfietime - @bastifitness_ on Instagram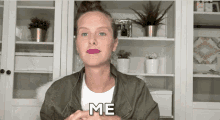 Das Beste, was ich jemals getan habe, war jemanden loszulassen, für den es in Ordnung war mich zu verlieren. 🥰 - @nele.joicee on Instagram
Embrace your life and be thankful to God each morning you wake up - @supergirlph on Instagram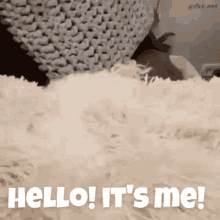 Karena belum bisa olahraga bareng2, alhasil beginilah selama pageblug berlangsung. Jadi Carkonah selama ini olahraga sendiri di rumah, kadang lari, kadang latihan penguatan, teknik lari, kadang juga joged aja gitu biar gak bosen. Salam sehat 🙏🏻🏃🏻‍♀️💃🏻 #workout #workoutfromhome #cirebonrunners #core - @siannakaur on Instagram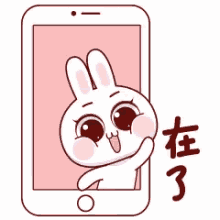 6th season front of us🙏🏼🔥🇩🇪🏁 🤜🏼🤛🏼 @myslovnaft @german_cars_meeting www.German-Cars-Meeting.com - @ivino__ on Instagram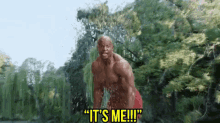 Fashion designer became a Chubby Fashion Designer 😂😂 - @misal_pratima on Instagram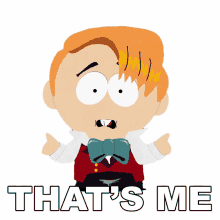 first full face of makeup since #quarantine 💕 plus hair that isn't just a high ponytail . . . . . #selfcare #makeup #hair #selfie #notamua #dutchbraids - @sarah.bernadette on Instagram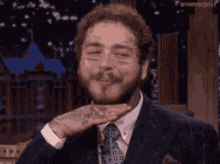 01010011 01110001 01110101 01101001 01110000 01110000 01100101 01100100 . Swipe - . . #bemorechill #bemorechillcosplay #michaelmell #michaelmellcosplay #boyf_riends #squip #angst #musicalcosplay #cosplay #germancosplay - @_bumblebeecosplay_ on Instagram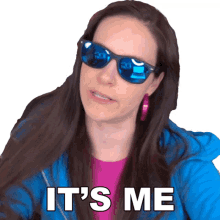 Appreciate every second! Now Im only on start of my journey. And Im happy. I even dont want to get it all for free, I want to put all i can in work in process and achieve bigger and bigger rusults. I obsessed of my dream. As sung in that song Never give up Neffex : Already, still working Im still learning Im still searching Finally earning something Finally turning something Called a profit. Its all about me, about my situation now. And I also want to appreciate every second. Every free minute use to become better, to do something that bring me close to my dream. My dream is big. And only having a really big dream you will be wake up with a lot of energy which you need to do important things every single day!!! #motivation #fitnessjourney #inspiration - @vitalii_krok on Instagram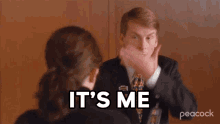 💀💀💀 - @bryan_nailed_it on Instagram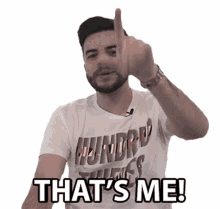 So so proud of my son, who was tired of people in school being so bothered over What everyone is wearing. Leon wanted to inspire others by dressing out different than usual & like no one else. Wanted to show that it doesnt matter how u r dressed or how u look. You are exactly the same person. He's 10 years old in a big school. Bravo! #brave #leon #dressforsuccess #coolkid - @frusoder1 on Instagram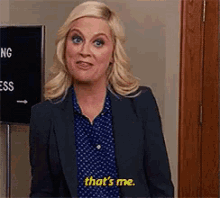 El es @_.diiego._ 👈 SIGANLO 😍 Muy sexy 👏 #Gay #Gaytop #gayBulge #Gaypas #gaybottom #gaychile #gaycock #Gaylatino #gaysnap #Gayhot #GayBrazil #Gaykik #GayWhatsapp #GaySantiago #GayPride #SkypeGay #lgbt #gaystagram #Instagay - @gaychile.latino on Instagram


if you knew that it would take you exactly 2 years to create your dream life — 2 years from the day you start to the day you wake up realising that everything you ever dreamt of was right there in front of you — would you start today? would the "knowing" push you to actually get started on creating your dream living? or would you still be making excuses about how youre not ready yet? I want to let you in on a secret... no matter how long you wait and no matter how much you prepare, you will never be 100% ready. getting ready comes from taking messy action. it comes from stepping outside of your comfort zone and being willing to start before youre ready & this goes for everything in life. if you wait until youre ready, youll be waiting till the day you die, only to realize how you missed so many opportunities and lost so much time pushing your dream further into the future. waiting for a "better time" to start. the right time to start is always NOW. the 2 years will pass by whether you decide to start moving towards your dreams now or decide to keep waiting. so do you want to wait around and still be preparing to be ready to start in 2 years time? or do you want to start messy right now and be 100% more likely to wake up to your dream life in 2 years' time or maybe even less? - @manifesting.millie on Instagram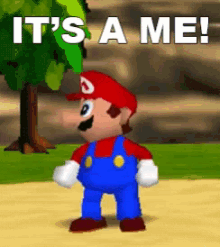 This girl right here is hands down the most amazing person I've ever met. It's been a hot minute since I've posted just about her. Many of you probably don't know but last year in February my cute wife was diagnosed with an Hashimito's Disease. Basically means that her thyroid is having issues. That also trigger two new autoimmune diseases called Raynaud's (means she's basically allergic to the cold) and GERD (intense acid reflux - stomach acid or bile flows into the food pipe and irritates the lining which then that extra acid can lead to her lungs causing shortness of breathe basically 24/7). Long story short she's been extremely miserable for the last year and a half EVERY. SINGLE. DAY. Last week on Wednesday, she had a follow up appointment to check how her thyroid has been doing and while feeling around, he noticed one of her modules in her left side was pretty swollen. It's actually pretty common but since she has Hashimoto's disease she has a higher risk to develop Thyroid Cancer. He seemed a little concerned so he went ahead and scheduled her for an ultrasound which was on Friday of last week. Waiting for the results has to have been one of the hardest things we've gone through in our marriage... 3 whole days of holding each other closer than we ever have and talks we never thought we'd have. Honestly, I must have prayed a million times... thankfully... we got a call yesterday afternoon from one of the nurses that confirmed that there was no signs or concerns that it was cancerous just multiple swollen nodules that they want to keep an eye on the next couple months. There's ups and downs and mysteries around every turn because Hashimito's can spark up endless amounts of autoimmune diseases but you know what? Every single day she smiles, she laughs, she turns herself into her favorite scary movie, chases the kids, holds me close and battles through it all like a champion. To say I'm in love with this girl would be an understatement. She's my best friend, my eternal sweetheart and my everything. Who the hell knows what our future brings but you can bet your ass I'll be standing right next to you holding your hand. You're my hero 😘 - @n3ffsaid on Instagram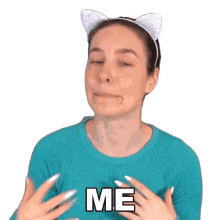 I'm a 10 out of 10 don't you ever forget 💁🏻‍♀️ - @paytonpieroni on Instagram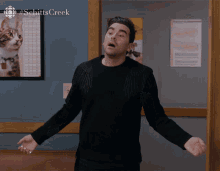 Schritt für Schritt trotz Corona Ich habe eine harte Zeit hinter mir. Erst mein Aufenthalt im Krankenhaus (#nocorona )😷 und dann eine schmerzliche Trennung.💔 Es ist so einiges aus dem Ruder gelaufen. Langezeit war auch unklar was aus dem Thema Social Media Manager #smm wird. Zum Glück leben wir in der digitalen Welt denn der Kurs findet online statt. Yees! 💪 Demnächst werde ich hier auf meinen Account ein paar Praxisübungen durchziehen müssen, also wundert euch nicht wenn hier und da mal komischer Content von mir auftaucht. Ich hoffe ihr nehmt es mit Humor. Ps. bald gehts mit Supika weiter. 🤫 #study #socialmedia #socialmediamanager #badtimes #newhope #supika #digitalwork - @isazwergnase on Instagram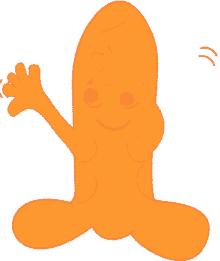 🚨 CONTEST CLOSED!!! 🚨 CONGRATULATIONS TO @SBELLE90, THE WINNER OF MY FIRST PRIZE PACK. CHECK BACK SOON, I WILL BE LAUNCHING ANOTHER GIVEAWAY NEXT WEEK! 💸 Total value: $200 CAD. 💸 #loveseyhits20k #loveseysignaturesmile - @lovesey on Instagram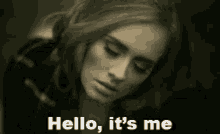 Pause photo durant l'émouvant mariage champêtre d'une super copine Noémie avec sa femme Kassandra! 👰🏼❤️👰🏼 - @snoufy18 on Instagram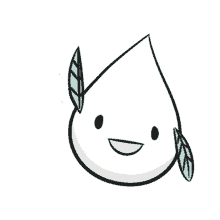 Sextou com novidade por aqui! Modelinho novo disponível no site! Use nosso cupom de 50% GRAVIDADE50 #modafeminina #moda #parcerias #publi #gravidade00 #modelonovo #cupom #tiedye #colors - @gravidade00 on Instagram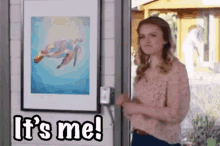 #cinza me cai bem 🆗🗄🔗🖇 E o que cai bem também é a gente perceber que mais um mês acabou, um novo começa agora e ainda dá tempo de melhorar! Tempo pra ser grata! Tempo pra mudar! Tempo pra deixar de ser... ? Bem, cada um sabe o que precisa deixar de fora, né?! 😉 Feliz outubro seja bem vindo! 🗓🔟🔼 - @vivian_chav on Instagram

LUNCH. I mean, my LUNCH DATE. @kevinmalejandro - @lesliealejandro on Instagram

#nike #nikerunning #instaboy #picoftheday #iphone #instafashion #ootd - @maaaaarc_s on Instagram

2020 Mood - @shye_44 on Instagram

❤❤❤ - @crixtel__p__nips on Instagram

‪Wearing my #Kamala2020 shirt tonight to celebrate 🎉🎊🍾🗳✅ ‬ ‪Hard to believe so much has changed since she announced her run in Oakland to now on the path to be Vice President! ‬ ‪Now that we celebrated let's get back to work! ‬#vote ‪#BidenHarris #Vote #KamalaHarrisDay #DNCConvention ‬#kamalaharris - @clairjoyfarley on Instagram

🤢🤮 - @matheussicilia on Instagram
I'm not the only one standing here. In this bracelet are people I love who love the product I represent and who support the values & mission of our family business. In these sashes are women who have linked arms to grow their own businesses, get great deals and be part of this pink bubble. Behind the camera is a husband who stands with me in bold belief of what God has called us to. And kiddos who are delivery elves, order packers and walking reminders of my own words when the rough days come. In the fabric of this dress are the hugs and tears of sisters who don't compare or compete, but sharpen each other's iron and spur each other on in the often-uncomfortable, always-worth-it growth. Achievements are only truly measured in the lives of people impacted... and that includes mine. And pandemics cannot stop us when we choose the pivot instead of panic or pause. Two little pink thrones show that higher levels WILL come for those who choose to rise. Because diamonds and fancy dresses are fun, but it's the lives changed that moth and rust cannot destroy, that thieves cannot steal. Because "If just one more woman today discovers how great she really is, it will be a great day." -Mary Kay Ash #mymklife #mkseminar2020 #bettertogether #choosetorise #womenleaders #communityovercompetition #empoweredwomenempowerwomen #yesyoucan #Godgetsalltheglory - @angela_white on Instagram
I'm thinking an adventure down to the Madison area to hit up some parks and such... who would be down for an adventure? - @zacharyjmutiny on Instagram

Sometimes you just need to live your best anime life • • • • #casualstyle #naturallook #whoisextra #notme - @katelynboothby27 on Instagram

Bought some new shirts from @uniqlosg - @itsneonyang on Instagram
kinda feelin it today ☀️ #happy - @jaydabartlett_xo on Instagram

Global Running Day 2020 Running with a Purpose and Striving for Empowerment and Equality. #f2rglobalrunningday #Fit2Run ~~~~~~~~~ 🎼Baila Conmigo - #dayvi #victorcardenas #kellyruiz 🎼 ~~~~~~~~~~ #globalrunningday #community #equality #blm #lgbt #teamwork #diversity #community #empowerment #pride #run ~~~~~~~~~~ #florida #life #swim #bike #run #triathlon #triathlete #muscles #fitness #motivation ~~~~~~~~~~ @nightrunnerswpb_ @fit2runpalmbeachgardens @fit2run_therunnerssuperstore - @rudolph_r_galindo on Instagram

Love is always the answer 💪🏼 - @_patrickdyer on Instagram

Could not be happier 😌 big dreams on the horizon ♥️ - @mrbenbrown on Instagram
It's date night! 💖✨ #dating #love #relationships - @francesgoodall on Instagram
Say cheese - @cheytylerr on Instagram

❤️🧡💛💚💙💜🖤💖 #GoodMorning #SundayFunday #Grateful #BreakItFree #ZumbaAddictLife 🎶💃🏼🥳 - @j0cy.zumba on Instagram
If y'all wanna buy my merch the link is my TikTok and Instagram bio and all the money is going to the Cerebral Palsy Foundation 💚 - @agnewjake on Instagram
:o - @miriambarcheus on Instagram

Summerdays ☀️ #smile#sunshine#july#2020#sun#summer#happy#girl#happy#mind#münchen#freising#german#germany#bayern#bavaria#munich#lifeblogger#life#lifeisgood#goodvibes - @selinalisa__ on Instagram

¡Comienza la mejor temporada para salir a correr! ⚡️ . Este clima es ideal para que disfrutes más tus entrenamientos; Una vez que hayas realizado un buen calentamiento; hay una respuesta favorable debido a que tus pulsaciones decaen hasta un 6% y hay menos sudoración. En esta temporada nos enfocaremos en las mejoras de 5k y 10k, ¡ya verán sus grandes mejorías! . . . . #SoyBengala #DejandoHuella #CorazónBengala #run #running #runner #runningteam #teamwork #runningmotivation #runninglife #runmexico #runnersmexico #runmx #instarunmx - @clubbengalas on Instagram

- First pic including my face on reddit 😱. Do any girls with glasses get messages asking if a guy can cum on your glasses?! Lol happens to me almost daily 😂 (F26)(OC)
We are committed to working towards a better future. It starts with education and conversation. Get your own t-shirt today and help spark a conversation in your circle! Check out the link in our bio to see what we have in stock! #blacklivesmatter #morejusticemorepeace #blm🌹 #sparkaconversation #educateforabetterfuture #blackhistoryawareness #victoriabccanada - @victoriablmapparel on Instagram

Pequenos PASSOS Todos os DIAS! #felicidade #fé #gratidao #motivação #sejavoce #sejafeliz #vocepode #alexlima #makeup #Amoquefaço #hairstyle - @eu.alexlimamakeup_1 on Instagram

- @tasharaie on Instagram
Interview outfit, business up top and party on bottom #interviewoutfit #top #bottom #squattypotty - @seathewhirled on Instagram
#summervibes #blondhair #newhair - @celine_9_8_ on Instagram

i'll 🐝 ur mirror ⁣ ⁣ #mirrorselfie #transgender #trans #hrt #mtf #transgirl #transwoman #transisbeautiful #girlslikeus - @karassikpark on Instagram
Y'all know I LOVE to make reckless decisions, especially with my hair, so here is my latest—I cut my own hair 💇🏻‍♀️ - @ca.hatter on Instagram

Heute mal sportlich unterwegs bei #kwautomotive 🏎🙌 #car #audi #fun #rs #picoftheday #instagood #photooftheday @kwgewindefahrwerke @kw_suspension - @oskar_wack on Instagram

strictly good vibes only 😤 ☯️☮️ - @_sam.romano_ on Instagram

🌻💛 - @jessica_day_ on Instagram

Pues de finde!! Un poco de relax después de toda la semana de trabajo sin parar. . . . . #eluniversodeanamaría #finde #happy #felicidad #relax - @anita_cifu on Instagram

Today was our day to vote and voice our opinion! I hope you al took this great opportunity to elect your desired official! . This is one of the many freedoms we're are given in the US! - @matt_4dpro on Instagram
Alltid! Kjære konfirmanter - voks, elsk, vær deg selv, stå opp for andre - vit at du alltid har et hjem i kirka og hos Gud. - @tulipanogsmilefjes on Instagram
Aur bolo ! - @turbanboy___ on Instagram

I've recently been having some issues with my eyes and just chalked it up to getting old 🤷🏼‍♀️, which still could be true. Either way, I purchased the Hardwire Blue Light Glasses by @quayaustralia and can already feel the difference! Quay, in general, is my go-to for sunglasses and now for eyeglasses 🤓! If you don't have your own Quay's, whatcha waiting for? Message me your email and I'll send over my referral code for $10 off 👌🏼. • • • • • #Quay #quayglasses #Quayaustralia #Bluelightlens #QuaySquad #Quayeyeglasses #HardwireQuay #QuayHardwire #eyeglasses - @jlynn005 on Instagram
Quien diría que hace unas horas estava en quirófano para la operación del hombro!Venga que estoy a tope ya! Jaja! Nos vamos a casa! Gracias a doctor Marlet por este trabajo! Lets go home after few hours of my shoulders operation! #dexeus #hospital #quirondexeus #staystrong #moto #keepsmiling #keepfighting @lleides_ #rideyoulife #nopainnogain #fitness #sport #recovery #freestyle #home #instagood #smile #photography #happy #hungry - @rockyflorensa on Instagram
My teen years as captured campaigning for the beloved yet persecuted Hen Harrier. Tomorrow is #HenHarrierDay If you know me or have been following me since the beginning (2016) of my journey in publicly sharing my love for and determination to make a difference to negative attitudes towards our living world; then you'll know how much this day means to me! I will be joining many campaigners & experts, together we will be sharing our joy, fear and hope for all raptors living in a world in which they are mercilessly shot, poisoned and trapped for commercial gain. I have composed a poem 'Pact' for the occasion and will adding my voice to many. Please join @megan_mccubbinphoto and @chrisgpackham2 all day tomorrow (8th August) from 10am - to watch, learn and campaign for change - #linkinbio . Thank you 🌱💚 #HenHarrierDay #RaptorPersection #BanDrivenGrouseShooting !!! - @dara_mcanulty on Instagram

🎁Merry Christmas 🎄#turtleneck #lacetop #croppedjeans - @tatyana.ponomareva.77 on Instagram
Gender is over. - @d.a.n.iiiiiiiiii on Instagram

Happy Camo Day! @theofah @canadianhuntress #camoday#camoflauge#canadianhuntress#womenwhohunt#uahunt#uahunting#archer#bowhunter#huntress - @avventurosa89 on Instagram

Big thanks to @dye2eat for the Amazing shirt. I'm slightly #obsessed and it's all for an amazing cause. #tiedye #weekend #69of365 #instagram #instadaily - @jasonagillen on Instagram
me sobra espacio, como lo llenarían? - @diegodebitch on Instagram

Guess what's coming! - @tylerwilderson on Instagram

The last pic is me on a regular basis - @brittanyfuckinghewett on Instagram
decided to branch out from tiktok for a change! - @chloe.e.hall on Instagram

Hi 🤗 Today is a great day, hows your day going right now? . . . . . #springsims - @springsims1 on Instagram
✨ - @sky_light67 on Instagram

Vibes - @kyle2hot on Instagram

._. - @_misx.rx_ on Instagram

Un peu dfashion dans votre week-end! - @eudgieshow7 on Instagram

"The uncertainty will not hinder me from making bold, courageous choices" ✨ @morganharpernichols . . Anxiety feels like worrying about the future & about every single step and decision. The reality is we can never know what is going to happen. Rather than living in fear, let's choose to be a bit more BOLD this week ✨ . Is there something you've been wanting to do and putting off? A conversation you've been meaning to have? An email you're too afraid to send? . Let's make this week our week 👌🏼 who's in?! #movewithsara - @saraabucks on Instagram
This is my best friend, Gracie. Today's her birthday. Go tell her Happy Birthday. Love you to the moon and back, Mini 'Merica. ❤️ - @lauryn.22 on Instagram
SPOTTED: Star of @stumptownabc and our good friend @colesibus rocking his Tides Of Kindness shirt! What act of KINDNESS will you be making today? - @tidesofkindness on Instagram

C'est ça. #mouleàboncreux #imissyou - @vieille.fillee on Instagram

✨💫❣️ - @rudrani.dey on Instagram
Welcoming Daryanna Aguillón to The Castle . . . . . #photoshoot #photography #photographer #portrait #dress #glam #ootd #pink #palepink #nude #autumn #hair #makeup #pose #linares #nuevoleon #beauty #nails - @luislaurophotography on Instagram

🤪 #doubletap #like #Saturday #bored - @rojx3 on Instagram

Howdy folx! Major life update right here! If you care about me please read this entirely! I came across #tellingmytransstory today in regards to the trans rights protest in the UK getting canceled. This hashtag couldn't have popped up in my feed at a better time, because I've been trying to get the courage to actually do this for a while now. As a gender-fluid person, I've had a life long journey with my gender expression and identity that's been full of ups and downs. I remember in 5th grade I got to play a boy in a school play and I was unbelievably ecstatic about it. Having an older brother, I participated in both Boy Scouts AND Girl Scouts activities for quite a few years. I remember having a birthday where all I wanted was for my grandmother to take me shopping in the boys clothes section (and she did!) I remember a time when my father told me that he wanted another son, so he raised me like a boy. For my whole life, I've never felt connected with my name. When I was younger it was because according to name origin sites, Cassidy was a men's name, and as I got older, I hated that it was typically a female name. I have wanted to change it for the majority of my life. I was talking with one of my best friends the other day, and she reminded me of a time in 8th grade when I told her that one day, I would change my name to something like Tree. Well the day has come! And I'm not going with Tree, but it makes me laugh at how it resonates to the name I have chosen, which is Ripple. This is a really big deal for me, and I truly cannot express how much joy this brings me. I'm asking that if you have my phone number, change my contact information. I still use she/he/they pronouns interchangeably, but I'm working on being more open about telling people where I'm at day-to-day so my pronouns can be better respected. I'm also working on calling out the use of my dead name. But truthfully I'm still in the stage where I need to correct myself occasionally. I understand that this is a difficult change for some people, but it is who I am, and I ask that you respect that. {Continued in comments!} - @ripple.the.divine.creature on Instagram
Today makes it 9 months without alcohol for me. Haven't gone this long without drinking since I started drinking way back in the day. Kinda wild! ✅ - @grynch206 on Instagram

Lebe dein Leben denn du lebst nur einmal 🔥 #youtuber #paladinarmy #lifestyle - @kevin.paladin on Instagram

Hi! I've spent 2+ months out of work for medical leave. Being chronically ill with no answers is ugly. It's hard and it's tiresome. It's quick to take away your identity. But sometimes I put on my big girl pants and do my makeup to feel a little myself again. I'm ready to kick this to the curb, whatever it may be. Today, I'm physically tired but mentally strong. ✨ - @brooketrout11 on Instagram

Tue nichts um andere Menschen zu beeindrucken, tue es um dich selbst glücklich zu machen!😋 #liebe#happy#blödsinn#sommer#sunshine#glücklich#hausbau2020#beautiful#vertrauen#picoftheday#glücksmomente#brownie#unbeeindruckt#lebejetztundnichtspäter#schönemomente#stolz#liveiscolorful#augenblick#erwartungen#🥰 - @jackiii0904 on Instagram

I really hope you're all finding ways to stay sane these days. It's all really, really— weird and incredibly isolating and difficult and beautiful and peculiar and and and I so hope you are staying safe and are near or able to talk to people you love and have enough rice and beans and poop paper to make it through the storm. . To keep my sanity I'll be live steaming music everyday at 6pm from my roof on IG live with @shwizzlestix when she's around and @rustles_tone when he can find his shoes (his shoes keep disappearing)!!! . If you're also live streaming please send me a DM so I can post it on my story because I want to see you and listen to you also :( . Staying creative is so important right now, please please make art if you're able but most importantly hang in there I think because we're all in the same boat and I love you so so much . . . . . #livestream #acoustic #rooftop #rooftopshow #originalmusic #livestreamshow #quarintinemusic #homeconcerts - @annienirschel on Instagram

I heard a rumor that something AWESOME is dropping tomorrow... - @gunnigle2020 on Instagram
اُس ا ہميت کا کيا کر نا جو مِنتوں سے ملے ۔ 💙🔥🖤 . 👕: @tacteez.pk 👌 #asthetic #qsr #qsrians - @qsr_nazir on Instagram
- @_lokey_ on Instagram
Desafio aceito @luz_corinha ❤️✨ - @florgildemasi on Instagram

New decade, new fictional character. - @stevemoraco on Instagram
Heute mal was neues ausprobiert. Das Tuch habe ich mal zum Polterabend geschenkt bekommen. #verdammtlangher #wickeltechnik #mode #fashion #instafashion #instastyle #instawoman #smile #urlaub #holiday #albena #goldstrand #bulgarien #bulgary - @rebeccawittkamp on Instagram

Awkwardly winking through 2020 - @kyl0_em on Instagram

Wishing a safe and happy pride to all! I love being queer because it is an opportunity to deeply reflect on who you really are instead of what it is that you've been taught that you should be. It means finding beauty in hidden places and creating family outside of the conventional concept. It's choosing love and joy above all else. 🏳️‍🌈♥️ - @bonepyramid on Instagram

Друзья !) я тут задумала с вами поиграть в одну быструю и интересную игру ) победителя , ждёт небольшой денежный бонус ))))) как думаете, сыграем ? Если за, ставьте плюсы в комментариях ) #рязань #москва #спб #санктпетербург #россия #еда #лайктайм #лайкивзаимно #любовь #мир - @sofa__ss on Instagram

Raw post ✔️ I've been seeing a psychologist for the past 7 weeks and it's something I am actually really proud of. A year ago I would have been pretty embarrassed to talk about this because it would have felt like I was too weak or unintelligent to figure things out in my own. What I've realised now is that finally taking the step to seek professional help is one of the bravest things I've ever done. After I filled in a test, she informed me that my results showed extreme levels of anxiety and depression, which felt very weird to hear but also made a lot of sense. I've needed this type of help for as long as I can remember and have always carried a lot of sadness but my ego held me back and as a result I let my values down in different ways. I don't want to live like that anymore, I want to be a man in this world who is very happy, very purposeful and very real 🔥 I've already learned so much about mastering my self awareness and even though it's early days, I'm noticing these massive changes in how I deal with people and situations. Every day I practice observing my feelings and thoughts without judgment and it's really helping me to tackle things more effectively and also be more understanding of other people's emotions/reactions. I'll share more about this as I go because I'm honestly loving everything I'm learning and life is too short to hold back from growing, sharing and communicating on deep incredible levels 🙏🏼 - @portagram on Instagram

Kämpfe bis zum letzten Atemzug!⏳⚔️ #onlyyours #forever #fight #love #smile #only #you #thoughts #sad #loveofmylife #broken - @mxllx98 on Instagram

• when you've had 3 margaritas and @glassanimals drops a new album 😝 - @rosstipherr on Instagram

Last week we shot our limited collection of ARTLIFE 2020 souvenir products. And who would be the best models for this if not the people who made it? So here we are, the members of ARTLIFE team, who tried some of the T-shirts, hoodies and shoppers from the collection. It also includes postcards, posters and daily planners with the images of artworks from the exhibition. This collaboration with the artists of ARTLIFE FEST 2020 is a fundraising campaign for ARTLIFE Charity Fund @artlife_charity which helps children to be creative and follow their love for art. Many thanks to the artists who have agreed to work with us on this collection. We played it so cool. All Artlife products will be available at Artlife Store and online on our website. - @artlife_international on Instagram

𝓛𝓲𝓴𝓮 𝓘𝓶 𝓽𝓱𝓮 𝓸𝓷𝓵𝔂 𝓸𝓷𝓮 𝔀𝓱𝓸 𝓴𝓷𝓸𝔀𝓼 𝔂𝓸𝓾𝓻 𝓱𝓮𝓪𝓻𝓽❤️ - @freyja_vanessa on Instagram
Pride in my heart today and always... #onelove #happypride 🌈🥰✌️ - @cashmandjmc on Instagram
☺. . . . . . . . . . . . . . . .. . . . . . . . . . . . #selfie #selflove #selfielove #selfie 📷 #bong #bonggirl #bonggirls #bangaligirl #bangali #selflove #loveyourself #igpost #igdaily #igpic #instamood #instagram #memories #memoriesforlife #loveislove🌈 - @myself_mitun on Instagram

hey @tep.11. - @lachyheel on Instagram

Our sexperts are standing by! ☎️ I'm so excited to be learning and teaching at @sdscon today. ⚡️🖤⚡️ Kicking things off by learning about Kink & Sex with @1marlastewart 😈 #sdscon20 - @moontower_counseling on Instagram

☀️☀️ - @estherthechipmonk on Instagram

HUGE thank you for all the lovely birthday messages!!! 🥰 Not entirely sure where 21 went...😂 but thank you to my lovely friends and family for listening, helping me and cheering me up so much this past year. I LOVE YOU ALL🙏 and thank you to @florencegiven the book that has changed my whole outlook on life. This year I'm having the WHOLE CAKE no crumbs. And I mean metaphorically and literally. Poor Colin the Caterpillar Cake is being demolished as we speak by yours truly....😋 22 let's have ya ! - @fern_deacon on Instagram
What day is it 🙃 - @aliguy on Instagram

#mood #sunday #pink - @lulufelima on Instagram

I shall rename this hike Stairmaster Peak. - @laurenstellywag on Instagram
Schnipp schnapp ✂️ nächsten Dienstag kommen die Haare ab 💇🏻‍♀️ Zwar nicht komplett kurz, aber mindestens schulterlang 😌 . Könnt ihr euch vorstellen, dass ich meine Haare nicht mag? 🙈 . Je länger sie sind, desto zeitintensiver sind sie, weil es viele sind, weil sie dick sind und ich auch noch eine Naturkrause habe 😅 Obwohl wenn ich es recht überlege, als sie richtig kurz waren, waren sie auf eine andere Art zeitintensiv 😅 . Jeder neue Friseur sagt immer, er habe noch nie solche Haare gesehen 😅 dedöm 🙈 . Wie oft wird mir von Fremden gesagt, dass ich tolle Haare habe und sie neidisch sind. Es ist sogar schon vorgekommen, dass Fremde meine Haare angefasst haben ohne zu fragen 😅 wtf 😅 . Glaubt mir, wenn ihr sie habt, dann wollt ihr andere haben 🙈 . So das reicht jetzt mit dem Blabla über meine Haare 🙈 so lang sollte der Post eigentlich nicht werden 🙊 . Schönen Sonntag noch 🤗 . #me #myself #shelfieselfie #selfietime #selfiesunday #selfiegram #selfie #nerdyglasses #happysunday #weekend #longhair #ostfriesland #leerostfriesland #ostfriese #ostfriesenmädchen #nerdygirl #wonderwoman #nerdy #nerdsofgermany #nerdgirl #nerdsofinstagram #nerdforever #nerds #nerdforlife #nerdlife #otaku #otakugirl #otakulife #nerdshirt - @cathas_little_world on Instagram

Life Is Your Creations ✌ * #priyabhatt ᴘᴀʜᴀᴅᴀɴ * #Uttarakhand #uttarakhanddiaries #uttarakhandheaven #uttarakhandtourism #uttarakhandi #Pahadi #pahadisoul #pahadis #pahadiinpastlife #PahadiEmpower #priyabhatt #nonu #Model #models #Modeling #modelo #modellife #modelling #modelagency #Modelos #pics #photogonic #photoshoot #instadaily #instagram #insta #instaphoto - @priya_bhatt_official on Instagram

Bitte lächeln 🤪✌🏼 Also morgens schon in den Spiegel schauen und sich selber anlächeln 😄😄😄😄😄😄😄😄😄 #geilerscheiss #lachenistgesund #kevinreumann #kevinsbuschstory - @kevin_reumann on Instagram

VHTS ninja @daniellekellybjj - @vhtsny on Instagram

This is Véronique and #thisiswhatasexuallookslike Her smile is so beautiful and her glasses look so good on her! @_seepfote_ #asexual #ace #acefamily #lgbtq #lgbtplus #lgbtqa #asexuallove #acelove #acepositivity #asexualpositivity - @thisiswhatasexuallookslike on Instagram

This was the morning mood/stretch texted to @sirgunnarson (dawning his sweats) the day of the table read for the pilot of @filthyrichfox . Feels like forever ago and now the premiere is tomorrow night! Tune in tomorrow night at 9/8c on @foxtv ! I'm not excited, you're excited. #FilthyRichFOX - @aqueela on Instagram

🎶I get so lost inside your eyes Would you believe it?🎶💕 . . You dont have to say you love me.. You dont have to say nothing.. You dont have to say youre mine... . . 🎶Honey... Id walk through fire for you Just let me adore you🎶💕 . . Side Note: Im really loving my new #meetsun blue light deflector glasses😍 So helps the strain on my eyes when I gotta be on a computer most of the day!😎🤓💕 . . #harrystyles #adoreyou #crushin #imetsomeone #exciting #kisses #computerlife #meetsunglasses #gush #lyricalselfie #selfie #nerdy #music #lifemoveson #honey #spacecowboy #space #outerspace #alien #dates #boobs #blueeyes #nostrain #wednesdaypost #hi #gamergirls #wednesdayselfie #selfiewednesday - @miss_lady_meow on Instagram

Don't stop me NOW🎼 - @mariodavila07 on Instagram

after years of missing out on the enjoyment of water sports, i'm finally on the road to getting my ears fixed. for those playing along at home, i had grommets put in back when i was flying (around 2013/14) to make it easier to equalise my ears as i kept getting sick. your body naturally rejects these after a couple of years and your ear drums then heal behind it. the grommets came out but my ear drums never healed, so for the last 6 or 7 years, i haven't been able to put my head under water, i've had more than my fair share of vertigo and struggled with a slight loss of hearing and the occasional tinnitus. yesterday i had my ear cut open, some bone drilled away and a muscle graft done to cover the hole in my right ear drum. there was plenty that could go wrong and still a chance i may not regain full hearing but that's a future paige problem! a huge thank you to everyone who offered support in the lead up and to every single person who reached out to check in on me, offer me food, visits and just let me know they're thinking of me. i know it's not a life threatening surgery but it was daunting and it means the absolute world to know that i'm surrounded by so much love! #entsurgery #myringoplasty #canaloplasty #earsurgery #recovery - @_progers on Instagram
Oye @timo_musica 🔥 No mas excusas chimbas 👋🏻👋🏻 - @sebastianavilesg on Instagram

💝💝Cutest 💝💝 Frame - @forlorn_desire . . . . . . . . . Featured by : 🅣🅗🅔_🅑🅞🅝🅖_🅜🅐🅜🅞🅝🅘 . . . . . . . . . . #cutesmile #simple #instastories #westernfashion #kolkatasutra #curvygirl #curvyfashion #curves #bongbomb #bengalibeauty #bongangel #bongbeauties #bonggirls #newface #bongomamoni #bongonari #bongololona #bongcrush #bongonari #kolkatadivas #kolkataphotoshoot ##streetsofkolkata #streetphotography #kolkataphotographer #desire #kolkatafashionblogger #instapic #instabeauty #ig_kolkata #instakolkata #the_bong_mamoni Follow us 👉👉 @the_bong_mamoni Tag us in your post. Direct message 💬💬 , 💌💌e-mail to get featured. 💌💌Mail Id - bongg7608@gmail.com - @the_bong_mamoni on Instagram
help this tired boy and drop some costume ideas below - @kob.onthecobb on Instagram

🦋 - @hannahdix0n on Instagram

Happi ❣️ - @emmybassed on Instagram

Good times at WW Ranch today cheering on my @RockstarHusky teammates ✌🏼 📸: @AlignWithUs - @lilreddog75 on Instagram
Drugs are fine, but let's all agree to just say "no" to fascism. #registertovote #justsayno - @ms_morrisimo on Instagram

✊🏻✊🏼✊🏽✊🏾✊🏿❤️🧡💛💚💙💜🤍🤎🖤 - @hannahdilorenzo.images on Instagram

Appreciating this warm weather before I go meet lady Ann...☀️🔜〽️ • • • 📸: @broederphotography - @ethan.vanslyke on Instagram

@thisERlife Post! 🩺 September is Women in Medicine Month! 🎉🎉🎉 I love celebrating and recognizing the accomplishments of all women in their various careers in medicine! Whether you are a physician, nurse practitioner (🙋‍♀️), physician assistant, registered nurse, respiratory therapist, medical assistant, paramedic, secretary, radiology tech, CRNA, or student...we all are working together to care for our patients! It's pretty amazing when you think of all the amazing women working in healthcare together! ☺️ I love working with fellow women in medicine who teach, encourage, inspire, and empower me to be the best at my job that I can be each shift in the Emergency Department! With September being Women in Medicine Month, I am reminded of all the incredible women who have guided and taught me so much throughout my career! 🙌 And wow their are so many of you!!! Tag the Women in Medicine who have inspired you below! ❤️ "Behind every successful woman is a tribe of successful women, who have her back." And don't forget to: Stay safe, wear a mask in public, keep social distancing, and wash your hands! Lauren (@thisERlife) 🤗 ____ Be sure to continue to follow @thisERlife account for more topics on emergency medicine and mommy life!🤓 ____ #womeninmedicine #emergencymedicine #nursepractitioner #mamasinmedicine #emergencynursepractitioner #womenempowerment #womensupportingwomen #physicianassistant #nursepractitionerstudent #nurse #registerednurse #respiratorytherapist #crna #nursingstudent #medicalstudent #physician #womenphysicians #doctor #womendoctors #paramedic #cna #medicalassistant #medicaltech #radiologytech #sonographer #secretary #premed #premedstudent #physicianassistantstudent #lpn - @thiserlife on Instagram

Lo que soy hoy 🙋🏼‍♂️, ha sido el resultado de todo un proceso, de jamás parar de soñar! pase de cantar Covers a empezar a cantar mis propias canciones sin miedo, disfrutándomelas, creyendo en mi, lleno de amor y transmitiéndoles esa energía a ustedes! ⚡️En un par de años estoy seguro de que escuchare corear mis canciones a miles de personas, con la misma o hasta más fuerza con la que coreaban en esos videos! 🔥🦊🔥 gracias Dios por todo lo logrado hasta hoy y gracias a ustedes por creer en mi! @574studio - @slayfoxlfv on Instagram

most of you are my friends though so it's okay - @notviking on Instagram

#babyyoda - @eyeconicos on Instagram

Maxi, Dereham Horse Fair, 2020 He reminds me of Thomas Shelby from Peaky Blinders. 🙈 - @sandra_mickiewicz on Instagram
😊 - @luizamkondo on Instagram
New hoodies dropped today on my bandcamp. Link in bio - @ikonika_ on Instagram
今日実はちょっとしたオシャレを意識してるつもり😂 自撮り🤳ほんまに苦手やから中々写真アップの頻度が上がらんよね😭ごめんなさぁい、ブラちゃんみたいにうちも頑張って投稿しよっと🥺 こんな感じで自撮りは恥ずかしながら撮ってますその一部始終をどうぞ😂 そしてね皆さんのおかげでyoutube10万人達成する事が出来ました❤️ありがとう😊 今日のファッション トップスとパンツ @allsaintsjapan ジュエリー✨ママからもらった物やハワイアンジュエリー💎 時計プリンチペプリヴェ @principeprive @principewatches - @alechan_planet on Instagram

'why are you wearing a big stupid necklace saying nervous?' i hear you ask.. check my comment to find out 👇🏻👀 - @jordanrabjohn on Instagram

Happy first day of Fall, Pocket Amigos 😘 • • • • • • • • #shecandoboth #fitmilitarywomen #dd214life #makeup #makeupenthusiast #tiktok #coloradosprings #gamergirl #girlgamer #streamer #twitch #twitchaffiliate #pathtopartner #girlswithtattoos #overalls #trendy #zaful #blondesofinstagram #brunettesofinstagram - @darlinsincerest on Instagram

So, before you go Was there something I couldve said to make your heart beat better?🤐 #snapsawfirst - @emmatillie on Instagram

@johnfornander . . . . . . . . . . . . . . . #kerala#india #malayalam#photography #mallu#kochi #love #godsowncountry #instagram#keralagodsowncountry #keralagram#nature #keralatourism #mallugram #malayali#chennai #mumbai #kannur #idukki #thrissur #keralam#kozhikode #malappuram #mallywood #kottayam #instagood #keralaattraction #entekeralam #keralaphotography #bhfyp - @anasabubacker_photography2020 on Instagram

Hey YOU!!! YEAH YOU!!! Its a good day! SEIZE IT!🙏👀 - @cg5beats on Instagram

🤷🏼‍♂️ - @samuelshaw__ on Instagram

Well this is 40. 40 trips around the sun. 40 years of loving and living. 40 aches and pains all over. 😆 I cant wait to keep it going. And keep watching my little Logan grow up, and keep learning more as I go. Thank you to everyone who has come into my life. Youve made me into who I am today! 💙 Scrunchie @littleloviescloset , code LOGAN to save Shirt and sweater @silver_icing - @jdaeninck.logan on Instagram
𝓁𝒾𝒻𝑒 𝒾𝓈 𝒶 𝒸𝑜𝓁𝓁𝑒𝒸𝓉𝒾𝑜𝓃 𝑜𝒻 𝓂𝑜𝓂𝑒𝓃𝓉𝓈. - @nxcole.e36 on Instagram
#thelion #teammxo #sneakerhead #top #sadjs - @thedjm.x.o on Instagram

Happy 9th birthday to my little troll, Nolan! I am so proud to be his dad. 💛 - @xmattpaulyx on Instagram

possibly my most self-indulgent post of 2020 but I'm just reminding myself I won't look/feel like a trapped sewer rat forever. Not here to give thoughts on the situation bc you've had enough of it on your feed, please check stories for memes that alleviate my anxiety and hopefully yours 🖤 - @livshur on Instagram

#NormalizePeriods 🌹 - @danirangelk on Instagram

👏🏻 - @maximilianmiu_ on Instagram

#sos Es fällt mir immernoch nicht leicht, auch diese Tage und Momente zu teilen, aber es ist so wichtig. Nicht nur, weil mir Ehrlichkeit so wichtig ist, sondern auch um nicht alleine zu bleiben damit. Die Akkus sind erschöpft. Schon seit Wochen, und heute ist es besonders schlimm. Der Haupt- bzw. eigentlich einzige Grund dafür: Geld. Auch wenn ich, wenn wir diese ganze Covid-Sache bisher irgendwie versucht haben, zu meistern, nach vorne zu arbeiten, all die Dinge zu sehen, für die wir dankbar sein können - seit Monaten um das eigene Unternehmen zu zittern ist enorm Kräfte zehrend. Derzeit können wir nicht sagen, ob wir, ob das BERG & MENTAL nächsten Monat noch existiert.... that's a fact, und er tut weh. Wir geben alles, aber wenn 80% der Gedanken sich nur noch um "Können wir die nächste Miete zahlen?" - "Können wir uns das (private) Eis essen heute Nachmittag leisten?" - "Welche Rechnung können wir stunden? Wo noch Geld sparen?" und Angst vor dem Kontostand dreht, dann helfen auch all meine Tricks und gelernten Dinge manchmal nicht mehr weiter. Dann hilft es nichts mehr zu sehen, dass es uns echt gut geht wenn Geld unser größtes Problem ist, wenn der Worst Case der Wiedereinzug ins Elternhaus ist. Dann darf ich manchmal einfach zusammen mit der Hoffnung am Boden liegen und mich fragen, warum?! Wenn es doch so wichtig ist, was wir tun, es so gut funktioniert, wir so viele Menschen erreichen - warum ist dann seit Monaten jeder Tag ein Kampf? Dann darf ich mich fragen, wie es weiter gehen kann und soll. Und dann darf ich das mit Euch teilen. #why #warum #end #nothinglefttosay #empty #sad #angry #icanttakeit #toomuch #worries #problem #fear #covid #corona #angst #mentalhealth #psychischegesundheit #redenhilft #schreibenauch #bettertogether #itsoknottobeok #help #hilfe #support #depression #fight #honesty #ehrlichkeit #truth - @mentalhealthcrowd on Instagram

💙💚 fav color so far! #hairart #emerald #teal #colorfulhair - @alaynadsnow on Instagram

To the introverts out there...I FEEL YOU. Sometimes it's overwhelming to talk to people. Sometimes it's even embarrassingly difficult to talk to semi-big groups of people that you actually know. And most of the time it's just a lot more comfortable to stay home. Yet we can still feel so alone at times...even if we're the ones who chose to not step out of the house? LOL the irony. But I get it because same. This may feel like the best and worst time for our introverted souls right now. Best because we are encouraged to not have to socialize and worst because well...we are not encouraged to socialize. Today I got a coffee for myself just so I could be forced to talk to a human. The barista asked me if I could travel anywhere right now where would it be? I said Bali and smiled so big when I answered! It was the perfect human interaction to last me all day😂 Humans are naturally social creatures so even if it feels intimidating, we crave it at the same time!! Don't isolate yourself because it's easy! Even if it's virtually, get out there and socialize🤓 . #introvert #youarenotalone #travelbug #bebravebeyou #butfirstcoffee - @janine_petmecky on Instagram

_ _ _ _ - @ixammaxi on Instagram

- @sander_457 on Instagram

Liebe Leute, es ist mal wieder Zeit für ein Selfie 😊 🤍 oder 🖤? Stimmt mal unter diesem Bild ab? #selfie #selfietime #blackorwhite #oodt #wednesdaymood #instagood #singer #music #schlager - @saskialeppin on Instagram

Old Pic Same Hair :^) - @emmawise18 on Instagram
Primavera a la vuelta de la esquina, al fin 😄🌺🌼🌸 - @bernardita.julio on Instagram

Enola Holmes (2020) Dir. Harry Bradbeer 🔎 While searching for her missing mother, intrepid teen Enola Holmes uses her sleuthing skills to outsmart big brother Sherlock and help a runaway lord. 🔎 7/10 - Whitty a fantastic, unique and original story, the only fault is being very similar to Fleabag. 🔎 The 4th wall breaking made by the lead is really clever and really invites you into the mystery and it makes you feel like youre involved in the story. Its very much like the BBC show Fleabag and it uses this style to its (Upon research it is the same director) unfortunately I think that is a hindrance as throughout the film I was constantly making comparisons. And how similar both protagonists are. But if you havent seen Fleabag I think youll really enjoy this more. 🔎 You definitely get a sense of this female empowerment movie. The female characters outwitting the males throughout and with the undertones of the suffragette movement. I adore Enola with her quick whit and clever thinking. Tied with other side characters in the story. Fighting gender roles. Toxic masculinity. Its all there. 🔎 Overall this is a new original story and Im excited to see the sequels emerge. A great young adult film with a unique style. . . . . . . . . . #filmreview #netflixreview #whattowatch #netflixandchill #filmjunkie #filmnerd #netflixmoviestowatch #netflixmovie #lgbtcreator #lgbtq🌈 #pan #nonbinary #moviebuff #moviereview #transmasc #enolaholmes #sherlock - @kitt.png on Instagram

As a girl who is terrified of anything that flys, I thought I should go visit the butterfly exhibit. Pretty good at a fake smile right? - @jazhansen17 on Instagram

Day 6: Like Father, like daughter! Celebrating Father's Day a day early in tribute to my dad and my godfather on this wonderful 40th Anniversary of the Blues Brothers! Check out all the clips at the @bluesbrothersofficial account or hey, watch the movie!!! #selfcare #celebrate #dance #shakeatailfeather - @squigleymegs on Instagram

Today's a snuggle up and write kinda day. Check out my story for an easy smile(: The things I think about 😂🤦🏼‍♀️ #writersofinstagram #poetry #relaxing #comfy #smile - @marissa_m_knappert on Instagram

♥️ - @haileyrroland on Instagram
- @bog.mat123 on Instagram

"I'm a huge introvert. Yet here we are pursuing a field where sometimes we have to change our entire personality to either fit what others say we have to be or simply make it through. It's hard, it's taxing, and it's overwhelming. That's why you need support. Support from family, mentors, and academic institution so you know that you're not alone. Because it is easy to feel like you are alone. But you are not." - My attending • • When your attending literally speaks to your soul 😳🥺🥰what an absolute breathe of fresh air this rotation has been. Counting my blessings for God placing me not where I want to be, but rather where I NEED to be before I get to where I want to be. • • • #medicalschool #medstudent #study #studygram #inspo #motivation #clinicals #rotation #internalmedicine #medicine #healthcare #humanistic #introvert #personality - @annecdotallyme on Instagram
I am working hard to find the joy in the process. It is exciting to feel all of the positive changes in myself and in my life. Sometimes, it feels like too much is changing. Our house and belongings are being boxed up as we prepare for our move across the mountains. I'm preparing myself to say goodbye to the job that I found a home and family in. Getting rid of old things that haven't been used in a while. I'm preparing for all of this without knowing what is in the future for me. All I know is that, my husband and I can make a future and a home anywhere we are together #keto #ketoweightloss #ketolifestyle #ketodiet #ketogenic #ketonesforfuel #weightlossjourney #healthylifestyle #workout #kmfitfam #vettechlife #vettech #movingforward #homesweethome - @healthy_vettech on Instagram

I miss my blue hair but I don't feel like staining another bathtub blue to do it 🙈 #blue #bluehair #splathairdye #mistakesweremade - @some240girl on Instagram

It's morning and you're laying in bed. You think "In ten minutes I'll get up and get breakfast" Those ten minutes go by and you still don't move. You think "ten more minutes"⁣ ⁣ ...and then another ten...and another ten...⁣ ⁣ Maybe you wake up and have some morning nausea, or afternoon nausea, or evening nausea. You think "I don't want to eat, I'm nauseous"⁣ ⁣ Perhaps it's late at night and you feel hungry. You think "Wow, I cant possibly eat at this hour" and you go to bed feeling unsatisfied.⁣ ⁣ Woah, first off, I feel you. I've been there, I've experienced laying in bed feeling so nauseated because I decided to "forgo" the snack I so desperately wanted. ⁣ ⁣ Here's the thing⁣ 👉🏻 In order to recover, you have to eat even when you don't want to⁣ ⁣ Even when it's hard⁣ Even when it's the last thing you want to do⁣ Even if you think you "can't do it" (you can, I promise)⁣ ⁣ You have to eat. Even if you have to shove the food into your face while you're crying. Even if you sob in the kitchen or on the phone with a friend. It's just something you have to do.⁣ ⁣ And once you start giving yourself unrestricted permission to eat? It'll get easier, I promise - @agooddaytogrow on Instagram

🌸 - @_bhaswati23_ on Instagram

Time for a change boys and girls ✨ - @lexi_doerfler on Instagram

idk about you... BUT IM FEELING 22🎂🎉 . thanks for the birthday love☺️❤️ - @its.me.isaac.b on Instagram
In honor of Ryan's 28th birthday today, we are having a 15% off sale all weekend! Use code BDAY28 and make sure to go wish him a HAPPY BIRTHDAY! Swipe to see some AMAZING COOKIES by @brightheartcookieco - @sweetsauceapparel on Instagram
We could all use some good vibes✌🏻 - @abednegoboutique on Instagram

✨ It's all blurry right now ✨ - @alana_sgz on Instagram

Ist das Kunst, oder kann das weg? #streetart #senorschnu #crewlove #helpingothers #helpinghands #deckestreichen - @lutz.adorf on Instagram

- @dennygermanotta on Instagram
wait so like, i'm a freshman?? - @gavin.moeckel on Instagram

rare zdjęcie uśmiechnięty klomon - @nomolk on Instagram

Not sure how I feel about these new glasses. I don't remember them being this big when I tried them on. Any one else hate trying on glasses!? Like I have to take mine off, that I need to see with, to try on frames that I can't see through and no matter how close I get to the mirror, I cannot really tell if they look good or not. - @plasmachick on Instagram

Quarantip: even during a global pandemic... #keepcool. 😎 - @samhoustonishere on Instagram

This scrunch top is one of my FAVS🖤 head on over and check out our Fall Arrivals on our site! . . . . . . . . #shopping #shop #fashion #shopsmall #supportsmallbusinesses #fashion #beauty #shoppingaddict #summervibes #summer #moms #boutiqueclothing #brandrep #boutiquestyle #boutique #clothing #womensclothing #fashiondiva #onlineshopping - @shop_south on Instagram
#blessed #TheBoss New #music alert 🚨 #loveyou #nature #natural #love #walk #health #fitness - @thebossmusicworld on Instagram

Just finished working out 🏋️‍♀️ love the gym😝 - @jadie_fashionfun on Instagram

Evde otur , kitap oku, sacina bakim yap, yemek yap, film dizi izle , ailen ile vakit gecir :) aslinda cok ozleyip yapamadiklarimizi yapmanin vakti belkide .. - @selinboronkay on Instagram

Ready for the next 4 years #universityofnewhaven #commited - @connor_lincavicks on Instagram

Blackbird singing in the dead of night...🎶 - @danirangelk on Instagram

✨ - @sarah_10.2000 on Instagram
fresh buzz ★ - @laztresort on Instagram
pride month is one week away!! & for pride month, I'll be joining @cameo with all proceeds going to the @trevorproject!! the trevor project does lifesaving work, providing LGBTQ+ young people with accredited crisis counseling & suicide intervention. in this time of a global pandemic, they've had more traffic than ever before, so whatever we can give will be put to good use! in conclusion, stay safe out there, hmu on cameo, & happy almost pride! ❤️🧡💛💚💙💜💗 - @joe_serafini_ on Instagram
𝙄'𝙢 𝙖𝙣 𝙤𝙧𝙞𝙜𝙞𝙣𝙖𝙡 𝙖𝙣𝙙 𝙩𝙝𝙖𝙩'𝙨 𝙥𝙚𝙧𝙛𝙚𝙘𝙩𝙞𝙤𝙣 𝙞𝙣 𝙞𝙩𝙨𝙚𝙡𝙛. ❤️. . . . . . . . . . . #sunkissed #instagram #instadaily #instalove #instamood #sundayfunday - @_xx_nilanjan_xx_ on Instagram

De eerste reviews van mijn eerste fictieboek zijn binnen en ze zijn lovend over #zevendagenslapen 😍. Net het momentum dat ik nodig had om te kunnen schrijven aan de opvolger, wiens titel ik nog niet verklap aan de wereld 😏🤫. Maar het belooft weer spannend te worden wanneer de wereld het vuur aan de schenen legt van prinses Ariane... Zal ze er in slagen het licht terug te brengen of blijft het voor altijd duister? . . . #author #authorsofinstagram #sprookjevoorvolwassenen #growthmindset #inspiringstories #writerforlife❤️ #creativemindsandvisions #fantasybookseries - @zoejoyroelant on Instagram
New vintage 1980s @pierrecardinofficiel ties from www.yournecktieshop.com all the way in the US! Over the moon with these retro looking ties and cant wait to get a new suit to wear them with. 😃😎 Maybe BBCs Ashes To Ashes has rubbed off on me a little... . . . . . #1980s #80s #ashestoashes #genehunt #pierrecardin #retro #vintage #ties #neckties #striped #whiteshirt #awesome #style #80sfashion #1980sfashion - @joshlangstaff on Instagram

Hopping on the quarantine trend of doing super fancy makeup. I decided to do a look inspired by the snapchat filter. I know it's not the best, but I'm loving it. Scroll through for a half on/half off comparison (because we are beautiful both ways) #makeup #quarantine #quarantineartclub #selfie #snapchat #filter - @taylerornichole on Instagram
🌸🌸 - @1stockgts on Instagram

Twenty-Fun 🥳🧉🎉 - @summersmall_ on Instagram
- @rodrigo_meyer_e on Instagram

Things you may feel pressured to do but that I don't do (and you shouldn't either unless you actually want to!):⁣ • keto⁣ • IF⁣ • run marathons (or run at all? 🙃)⁣ • track macros/count calories⁣ • weigh yourself daily⁣ • 75 hard⁣ • put butter in your coffee⁣ • watch Game of Thrones 😬⁣ ⁣ Things I do that you should do:⁣ • vote 🗳 ⁣ - @pwr_jess on Instagram
𝑾𝒆𝒓 𝒌𝒂̈𝒎𝒑𝒇𝒕, 𝒌𝒂𝒏𝒏 𝒗𝒆𝒓𝒍𝒊𝒆𝒓𝒆𝒏, 𝒘𝒆𝒓 𝒏𝒊𝒄𝒉𝒕 𝒌𝒂̈𝒎𝒑𝒇𝒕, 𝒉𝒂𝒕 𝒔𝒄𝒉𝒐𝒏 𝒗𝒆𝒓𝒍𝒐𝒓𝒆𝒏.🦋 - 𝑩𝒆𝒓𝒕𝒉𝒐𝒍𝒅 𝑩𝒓𝒆𝒄𝒉𝒕 • Update - 04.07.2020 Derzeit gehts mir relativ gut ich versuche derzeit meine ES irgendwie zu akzeptieren, ich versuche auch ebenfalls an mich stark zu glauben das ich es schaffen kann, es werden im Leben immer tiefen kommen wichtig ist, auch die tiefen zu akzeptieren und zu wissen das auch wieder gute Zeiten kommen werden, ich weiß wie verdammt schwer dieser Weg ist, aber gemeinsam schaffen wir dass, wir sind stärker!💪🏻 #fighter #selflove #beyourself #recovery #weekend #candothis #berlin #anorexiafighter #edrecovery #anorexierecovery - @_storydreamer_ on Instagram

2020 🌱 11 months to age 30 🙆🏼‍♀️ making the best of my late 20's enjoying exploring my new found love of painting and taking care of myself 🕺🏼 Ready to take on this year ⭐️ - @melleknee on Instagram
🆘 Have officially become a parody of myself. . [Shirt from @preinternet.co. Do I have a quarantine shopping addiction? You decide! 🔮] . [Image descriptions of two images. Image one: A.A., a non-binary boi with short scruffy dark-brown hair, smirks at the camera while standing in front of a white hallway and doorway. They wear tortoiseshell glasses, a silver chain necklace, and a charcoal shirt that says, "Times New Roman" in white Times New Roman font. Image two: A.A. stands in the same hallway, wears the same shirt and glasses, but now grins at the camera.] . . . . . #gay #instagay #preinternet #timesnewroman #oops #quarantine #quarantineshopping #fonts #lgbtq #queer #queerstyle #gaystyle #nonbinary #thisiswhatnonbinarylookslike #androgynous #androgynousfashion #androgynousstyle #tomboy #tomboystyle #selfie #portraitmode #disabled #disabledartist #disabledandcute - @a.a.brenner on Instagram
- high school seniors

Cool sunset lol - @kmsmithwilliams on Instagram
- @julieneal87 on Instagram
MÃE TA ON! 🔥🔥🔥 Corre pro Youtube! Ta rolando LIVE SET Nostalgia! ❤️❤️ VAMOOOOO 🔥🔥🔥🔥 - @groovedelight on Instagram

WONDER less💭 WANDER more✈️ . . . . . HASHTAGS⤵️ #dubai #uae #mydubai #abudhabi #dubailife #dxb #love #travel #dubaimall #instagram #emirates #instagood #luxury #bahrain #dubailife #photography #indian #burjalarab #burjkhalifa #miraclegardendubai #miraclegardenuae #bhfyp - @raghavtalwar7 on Instagram

#sunday#love#home#livinroom#chill#netflix#lovemylife#smile#happy - @_rebecca.wa98 on Instagram

Thank you to all the amazing teachers out there that are adapting to a new normal and caring for their students along the way!✏️🍎📚 Photo c/o @bevanbartley - @thehappiestcollection on Instagram

Quarantine day 4: Slap bandz are on... Mental stability is off. #quarantine #lockdown #sandiego - @guyfeirisrealboy on Instagram

. a couple friends told me that i looked like i would smell like pumpkin spice in this shirt and bomber jacket combo. tis the season after all 🎃🍂 - @ashklarson on Instagram
It's the Goddess behavior for me🌻 • • • #GoddessEnergy #HigherConsciousness #DivinelyGuided #Srt #GetYourMindRight #CareLess #CareMore #EverythingFallsIntoPlace #BlessedBeyondMeasure #WellnessJourney #StrongAssFemales 😍 - @smokin.gem on Instagram

How do YOU like Come My Way?! Comment your favorite lyric or what you think the video is gonna be about💐 - @ryanfollese on Instagram
//🎮🐯👄// 𝚃𝚘𝚘 𝚋𝚊𝚍 𝚋𝚞𝚝 𝚒𝚝𝚜 𝚝𝚘𝚘 𝚜𝚠𝚎𝚎𝚝 𝙸𝚝𝚜 𝚝𝚘𝚘 𝚜𝚠𝚎𝚎𝚝 𝚒𝚝𝚜 𝚝𝚘𝚘 𝚜𝚠𝚎𝚎𝚝 𝚃𝚘𝚘 𝚋𝚊𝚍 𝚋𝚞𝚝 𝚒𝚝𝚜 𝚝𝚘𝚘 𝚜𝚠𝚎𝚎𝚝 𝙸𝚝𝚜 𝚝𝚘𝚘 𝚜𝚠𝚎𝚎𝚝 𝚒𝚝𝚜 𝚝𝚘𝚘 𝚜𝚠𝚎𝚎𝚝 𝙸𝚝𝚜 𝚝𝚘𝚘 𝚎𝚟𝚒𝚕 𝙸𝚝𝚜 𝚝𝚘𝚘 𝚎𝚟𝚒𝚕 𝙸𝚝𝚜 𝚝𝚘𝚘 𝚎𝚟𝚒𝚕 𝒀𝒆𝒂𝒉 𝒊𝒕𝒔 𝒆𝒗𝒊𝒍 --Boy meets evil -BTS😈 //🎮🐯👄// - @misyel.que on Instagram

I'm not your inspiration porn, I'm your regular porn 🤠 . All kidding aside, as appreciative as I am to have been called an "inspiration" this week and beyond, I hope that my work to tell the stories of my queer, disabled, and TGNC communities inspires YOU to amplify ours, others, and your own. Only together can we work to create a better, more equitable future. So let's not just inspire one another—let's empower each other to ACT! 👉🏻 . Badass shirt courtesy of @DisabledGirlsWhoLift. Check them out, support them, let's match, etc! 🦾 . [Image description: A.A., a non-binary boi with short dark-brown hair, stands in front of a beige granite wall and a white door. They wear tortoiseshell glasses and grin at the camera. They also wear a light blue t-shirt that reads, "Not Your Inspiration Porn" in black text.] . . . . . #gay #instagay #disabled #disabledandcute #disabledgirlswholift #disabledstyle #disability #disabledartist #queerart #queerartist #playwright #playwrightsofinstagram #nonbinary #nonbinarystyle #thisiswhatnonbinarylookslike #tgnc #queer #queerstyle #lgbtq #inspiration #notyourinspirationporn #tomboy #boi #tomboystyle #dapper #dapperstyle #selfie #masculineofcenter #androgynous #androgynousstyle - @a.a.brenner on Instagram
Another wild-ass nigga thats gon drive you crazy. - @_.dark._lucifer on Instagram
Happy Birthday 🎂 Beautiful. Love, Me ❤ #gettingoldlooksgood #selflove #blondehair #balayage #smile #smileyface #birthdayselfie - @awkwardly_wild on Instagram

Look back and be thankful Look forward and trust Look around and love ☀️💛 #happy #blackandwhite #sun - @isabelkachele on Instagram
On my way to go get my hair did! Excited to see what my progress will be today... got a long ass way to go to my #hairgoals😍 . My roots were starting to look a little yikes 🙈 . . . #beanies #beanieseason #express #expressyourself #gamernurse #gamergirls #latinagamers #gamergirlsofinstagram #gamersofinstagram #latinagamer #gamergirl #rnlife #nursesofinstagram #kawaiiaesthetic #twitchaffiliategirls #twitchaffiliate #iwantthatsilverhair #blondey #blondegamer - @_sodarox_ on Instagram

1/7 of The Pastel Collection. 25th September 2020. ChloeDonald.com 💠 - @chloedonald on Instagram
Releasing my inner spice girl once again. #spiceupyourlife - @pashadawn on Instagram

Strong Enough🌞👌🏻 - @callmemauuuu on Instagram
multiclassing as a druid/gunslinger . #fashion #lgbt #trans #transgender #nonbinary #nonbinaryfashion - @sen_writer on Instagram
No reason for this pic, other than I just felt happy today and wanted to capture it. Not my usual type of post but I'm letting go of perfection and embracing life as it happens. I challenge you to post something today that you normally wouldn't. Leave me a comment below and I'll go check out your post! . . . . . . . . . . . #liveyourlifetothefullest #notscaredofanything #girlpowers #supportfemaleartists #supportfemaleentrepreneurs #girlbosshustle #pastelpinkaesthetic #pastelpinkfeed #pinkfeeds #pinkvibes #pinkstyles #nanoinfluencer #microinfluencers #smallbloggers #commentforcommentback #commentsreturned #theblissfulcate - @theblissfulcate on Instagram
I was overdue for a #selfie - @sitonmypancakes on Instagram