Ja.... 🥰

the fish just straight vibin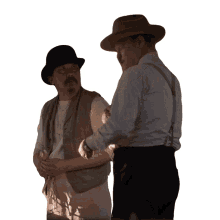 - Black History

POV: Bailas Cumbia 😎👍

Digital illustration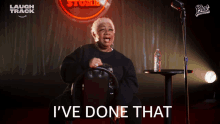 - Anchor Charts & Classroom Posters

When you accidentally type 🤣🤣🤣🤣👀🤣🤣🤣
ℍ𝕖𝕣 ℙ𝕦𝕣𝕡𝕠𝕤𝕖 - 十二 𝑱ū 𝒏𝒊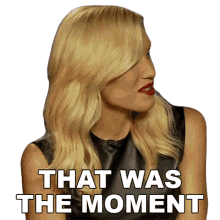 - [Fanart] got bored and drew dio with my friend

shabadabadoo

anime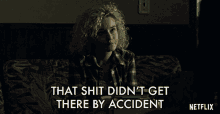 - cursed_laugh


baile pro😎👍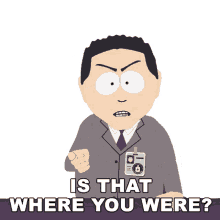 - adulting

Seeuns 💭

lucien on Twitter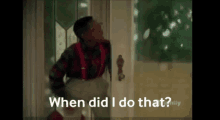 - Everywhere an "FI" should have started a word it was replaced with a box with and X in it.
ummm Bootyful
Following dream is never easy✨🎖️💭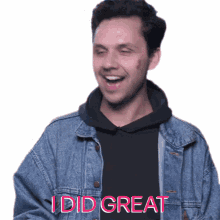 - still need some improvement but the difference! 3 years apart 3

dude why

ningning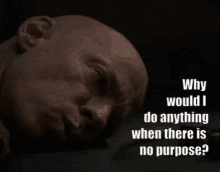 - To all the dads out there 💕

fancam? ( cybersjunk )


- "The temperature in Noosa is $79".

@hafsha_2308 ... Me thinking about my future while taking shower... 😌💯😂🔥

you are sad?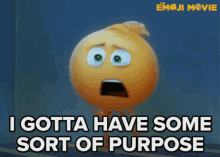 - When notebooks do this.

XD
♡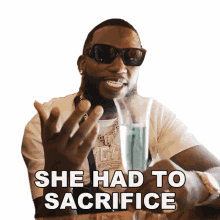 - Keanu

Memes🏆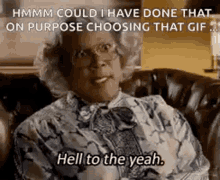 - M I N E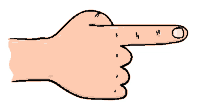 - (Fun-)Facts/ Good to know

Me when I step on something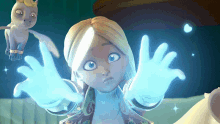 - Bible Journaling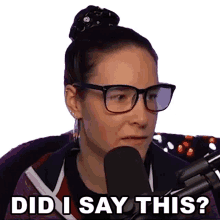 - Cardiology Nursing


•Ryujin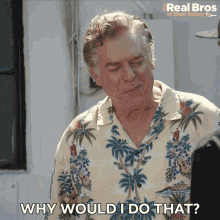 - men have body issues too

almahdulilah yah saya cantik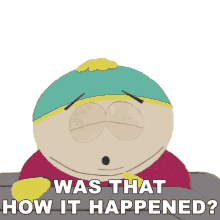 - Here we go again

zzx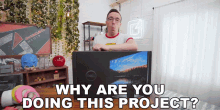 - I wouldnt do it that way but it does look nice
mr crabs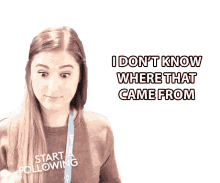 - @me next time

- Dance workout

My Mama Dont Like You Unisex TShirt | Justin Bieber Shirt /Belieber Gift /Believe, Purpose Merch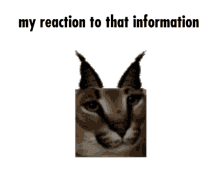 - chaotic good Florida Man

Bootiful
boop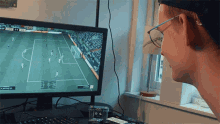 - The company that made this note book put it's logo on every page.
ha
Funny Ghost Stories Meme 🤣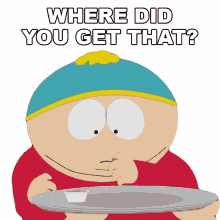 - Behold, a Level 86 Useless Lesbian



- Blursed subtraction

cool

No One Else Is The World (Oh Sangwoo Ambw)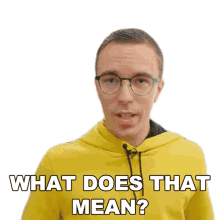 - Can anyone do this? Pls it's 30 mins before the die date. I'm lazy.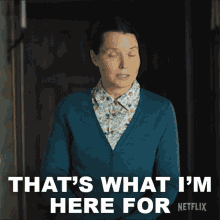 - The chosen one *-*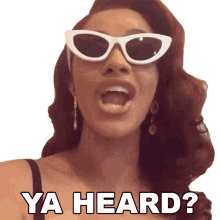 - Bones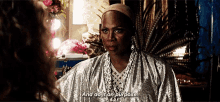 - Accidentally on purpose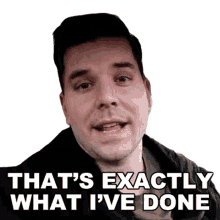 - Daveed Diggs. So much yes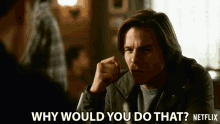 Think about it 👆 Tag someone who needs to see this! Follow us @successowner for daily value --- #successowner - @successowner on Instagram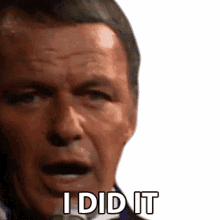 - =FEAR=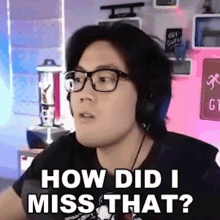 - Creative Outlets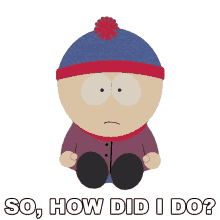 - A while back I quite signing my name and went with initials only. This is a solid one. AC.

- Inktober 2018 Day 1: Harpy Eagle Harpy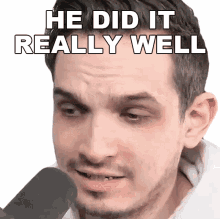 - Nothing beats life-changing field trips with Zuko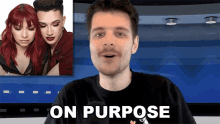 - smink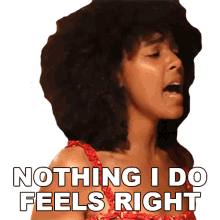 - This list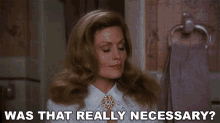 - Inspirational quotes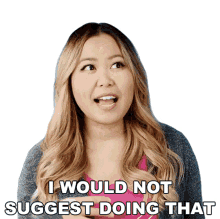 - Should I be happy or sad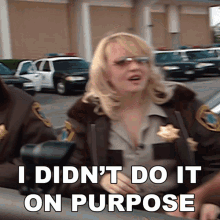 - Concepts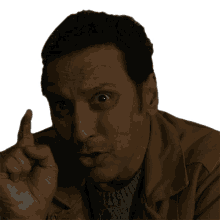 - Getting Organized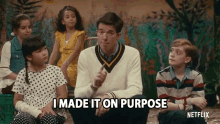 - If you write today's date as month-day-year, it lists the first three multiples of 6.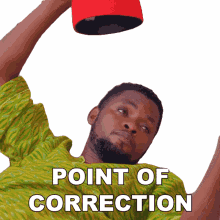 #TBT This month last year my days were spent praying, listening, updating, documenting, comforting and questioning. Writing it down helped me keep track and stay on top of everything that was happening all at once. Now I look over these notes and think about how so much can change in a matter of minutes, moments, months. Thankful we are no longer on the stroke unit, in ICU or at a rehab facility but know we still have a journey ahead of us. #FaithOverFear #GuillainBarreSyndrome #GBS #GettingBetterSlowly - @janetparker86 on Instagram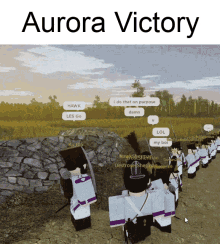 - Why are you working 3 jobs if Arbonne is so prosperous? 🤔

- Me irl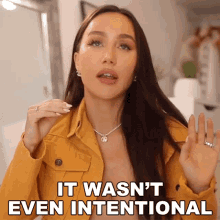 - This Korean restaurant has an expiration of what the flag means on there menus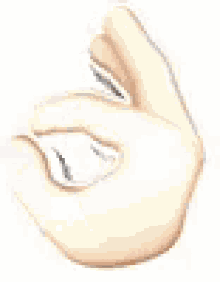 - Not drawn in a while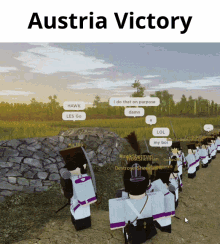 - Banana peels painted on the floor of a shop


- Daily Bread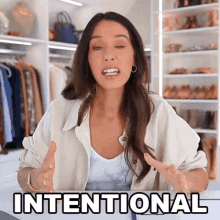 - Teacher finishes a student's drawing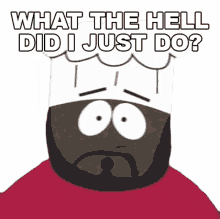 - Universal Orlando Florida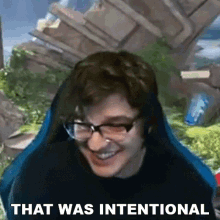 - dark light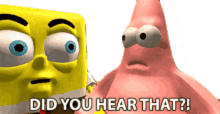 - How I spelled my name in preschool.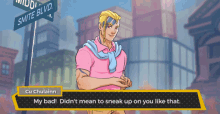 - All the comments were people acting like this is still okay, and cute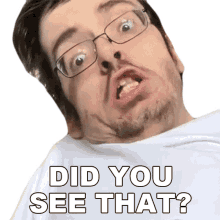 - Thank you for the pro tip to trade in my Xbone for $250. FO4 and CSGO cases, here I come.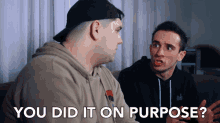 - £15 for a bunch of random lines which mildly represent two humans on what seems so be a god damn napkin? Hell yeah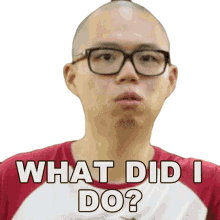 - Retro-futuristic negative space thing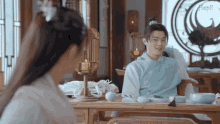 - Dropped $600 to get away from this problem and it followed me.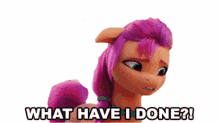 - The final answer on my math test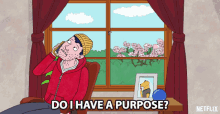 - For tests in math we need to put our phone in a pouches and take the number. The last person to take this one was artistically talented.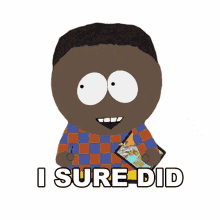 - Open My Eyes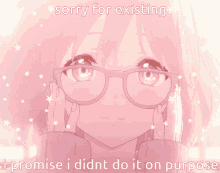 - D'Arcy or Duffy?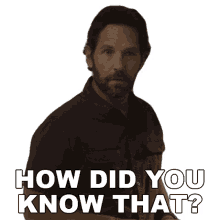 - Maybe yes=yes and no=no?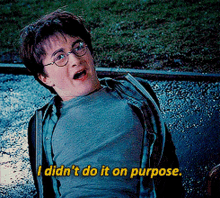 - My current method for note taking in Greek (Modern). Ευχαριστώ!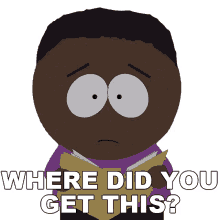 - music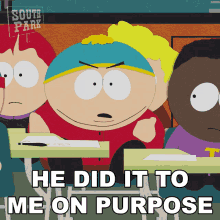 - Every time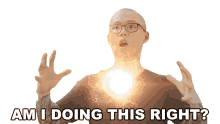 - Why does this representation in hair-styling dolls make me want to high five the people who made it?
- Thank you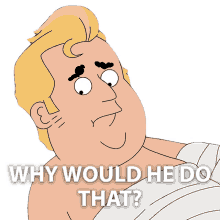 - Dr. Sebi, Alkaline, Plants and Herbs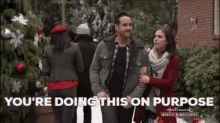 - Four times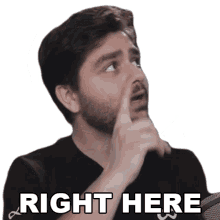 - 2x02 The magazine Wanda is reading is so 2015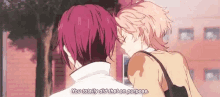 - Roman Reighns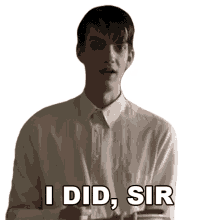 - Im not sure what to say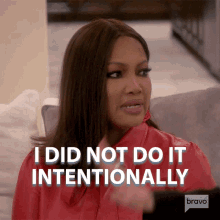 - Found this at school today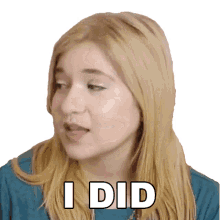 - Life of an IT professional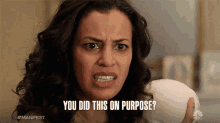 - early stages of domesticity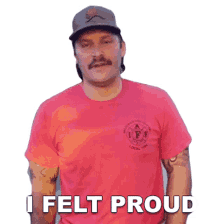 - My sons kindergarten homework. I need help with it.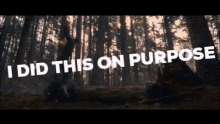 - Perfect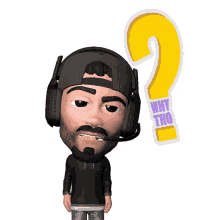 - When you make promises you cant keep.
- Penguin speaks the Truth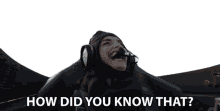 - Found this flipping through a book of Shel Silverstein poems- thought we could all relate!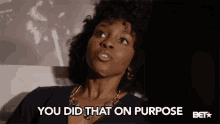 - Tried making the Fragments using paint and pen, turned out ok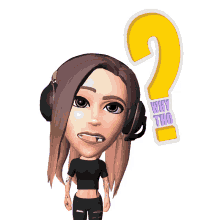 - Anime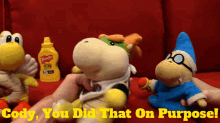 - I drew this shit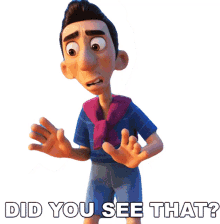 - Love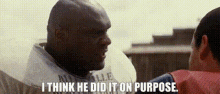 - Psychedelic nails!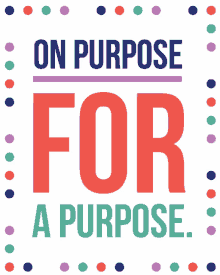 - I cant cry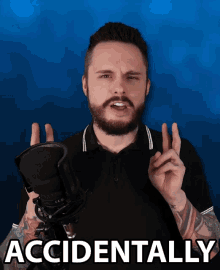 - Someone fucking printed this out. In what context would this even be displayed?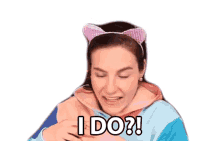 - ColourPop Yes, Please! palette is on sale, so here are four looks using it. Used as highlighter in these looks as well.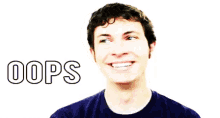 - A different type of blunder: please stop and appreciate the most important entry ever written in my personal high school diary.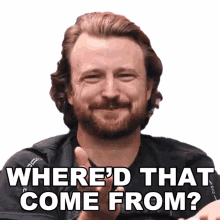 - Spitting facts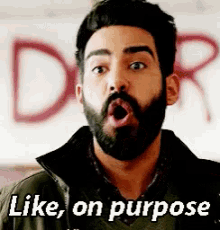 - My actual math homework...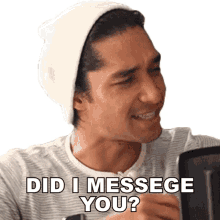 - Geometry Interactive Notebook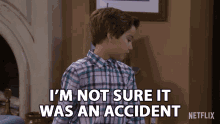 - Im gonna go with Not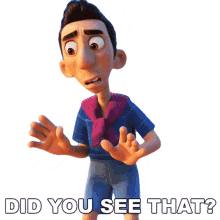 - health&wellness.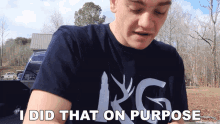 - This paper I found in my notebook

- BUJO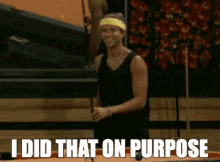 - Think of the cat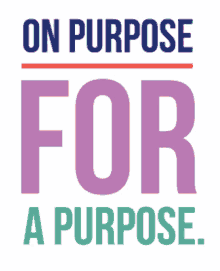 - My university library has colours books for stress relief.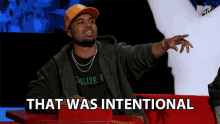 - The characters idea in this childrens book is represented by an energy-efficient lightbulb.

- Guess who

- This medical questionnaire I had to fill out at my new doctors office flips the yes and no columns multiple times throughout the document.

- This out of a book which teaches lettering and design...

- Tavern I drew as a home base for characters [oc]

- This featured article in last months Popular Science magazine.

- Ankara Swimwear
- An Interesting Title!
- me irl

- Blursed news

- Anxiety
- This perfect letter e

- Ah yes. My favorite super hero

- language

- I tried to cosplay SU:F Steven.
- ink people
- Animal memes

- Trust In You
- Took me a long time
- On girls who wear makeup at the gym...

- Word of the day

- Being more descriptive [OC]

- College
- Floating double liner

- GF put this in my lunch bag

- Annie Bevills beutiful pussy
- The way this clock lines up with the Ravens eye.
- My mom got this in her mailbox. Chambers is our last name but we dont know any Brennan Chambers...

- Fierce Deity Link by me, not as good as the other drawings on this sub, but any advice?
- Words With Friends 2 is sending notifications about other companies

@sick_feelingz - @sick_feelingz on Instagram

- arabic

- This thank you (circled in red) to the TSA team at Sky Harbor Airport (PHX).

- The information pack that comes with correspondence from the divorce courts is written in Comic Sans. I'm concerned they're not taking their jobs seriously

- Rise Anew
- My math teachers spelling of iPod
- C͚̼o̶҉̸̭̻ͅṉ͉̯͟͜͝g͏͎̣̹̳̟̞͘͞ͅr̕͞ͅͅa̩͙t͜͏̻̳̥͉̯̙̻ų͈͖̱͖͠ͅl̡͖̺̺̠̠̱͚͠ͅạ̛̲̝̠͍̻t͚̲̖̥͎̖i̧͕̙͈̥͞ò͏̘̘̗ǹ̤͇͢s̮̰̣̖̠̗̱̕!̟̭͎̠͚̞́

- My specific heat quiz/test
- AMEN!!
- Yup

- Local record store pickup
- Kowalski; vibe check

- The 2 that I wrote

- Someone should be given a stern talking to at Reddit HQ. Were there multiple people who thought this was a good idea???
- A young boy recounts his life as a slave (part 1)

- Music speaks louder than words, apparently

- My first porn post, be gentle.
- Mad

- The way my math teacher put the numbers upside down
- The villain expected to be/the villain I want to be, me, sketchbook, 2019

- I had a lot fun with some baby oil today :)

- SlimFast did wonders!

- Books

- Blursed_Bird
- Mixing highlighters
- banging out as many eye looks as possible in one afternoon, here's a simple graphic liner look

- Notice me😈 DMs open

- My friend made a comic in 5th and now wants it to burn but this is pure gold
- My pencil is made of recycled paper

- Here is a drawing of my DnD character

- It just snowed here so I had to turn up the heat 🔥
- Ive been writing utility a lot recently. I feel like it has a similar effect to minimum sometimes.

- Got a white gel pen for my birthday. I love the dimension it adds.

- Hello, This is me writing.

- Book things

- Illenium last night

- YE S!
- "Physics for Poets" - Interesting 1970s Physics textbook for $2!
- AAAAAAAA
- Golden look with Dark Rose- Light Brown Lip

- I ordered these sandman books second hand and they came from a library in California.
- Fun first dates

- Faith

- Beautiful Word Bible

- Life advice

- Lets hunt for letters

- 2meirl4meirl

- I cant even read this...

- stay safe yall

- The way this pencil sharpener sharpened my pencil into a bird head
- Watercolor Splatter (such a messy process)
- Thanks James for the courage, here's my system. I had to write it many times because of tears ruining it.

- [Spoiler] I hope he's real, Considering how much animation he has, he probably is. I love it when his eyes make the little happy face lol.

- Posting it FOR A THIRD TIME. (Fuck off magic eye bot) I need answers. I know I'm a disappointment.

- school - notebooks

- Cute texts
- anime boys

- Back to school

- Mum and dad tattoos
- ***library

- Sabi ng teacher namin gumawa ng poster for frontliners kaya ginawa ko to hehe

- I practice when I can.

- my spanish teacher even spelled it wrong

- lnsfty Onieae

- Comic-Con find!

- Cringe

- Blursed science

- Green eyeshadow hehe
- Setsuo Itou (VA of Mob) signed my sketchbook at Anime NYC

- [224/365] But what would I wear?!
This is an admin post here to discuss the importance of today which is Martin Luther King Jr. Day. This is a day to honor a man who has propelled the black rights movement, a man who has fought for racial equality. Martin Luther king jr. was a peaceful man gunned down by a white man who hated the idea that there was a man who could inspire the masses. There is no tolerance on this page and in my sight for racism and racial inequality. Whether it's in daily life or in the cosplay community - @melanincosplaypoppin on Instagram

- Really like the way my wings turned out here

- Forbidden mango

- Rainbow + trying out stamping again
- Bff

- [MM] Day 3 of LinkTober finished

- Brutal Roasts

- Don't leave

- Classic books

- I think Kimberly Walshs number one fan was in charge today

- I did a little scetch of the slayers crucible. Hope you like it!

- Blursed bible
- The comebacks that we enjoyed.
- Fifi from Birmingham In todays metro
- Got a new gym uniform 💙~°

- hmmm

- My weight loss tracker (for all you BUJO users out there)! Always use pencil, just in case.... GW: 180!

- And it belongs here too !

- When the Discogs seller takes too long to ship the Christmas present your sister bought this is what you unwrap on Christmas.

- I took a picture of a 2 I drew back in 2013 and todays post reminded me of it. Here she is :)

- Star Quotes

- [Self] Not quite finished yet, but here's my Hawks cosplay from My Hero Academia!
- This inkblot looks like a Toucan
- Ok I won't

- [Final Fantasy VII] Tifa Lockhart

- Arabic update: I have upgraded to paragraphs. [A few mistakes in a few words.]

- After falling off the nail biting wagon for close to two years, my nails are finally long enough to decorate! Im in love with turquoise :)

- My $3 Artists Loft markers have virtually no difference to my $7 copic marker

- Everyone loves a baked face!!

- Blursed hangman

- None of the words in the word bank are actually in this puzzle - my 6yo nephew did manage to find popsicle and hamburger though.

- Ah, yes. My three braincells.

- These arrows in my physics worksheet are cursed

- Idk I just though it looked fine thanks

- Trying to pick up a new language since I got nothing to do during covid. (Just realized Thai is quite similar to Vietnamese!)
- The glossed pages on my textbook that make it impossible to read at an angle

- My daughter loves notebooks so I found her this one at the thrift store for 95 cent and this was written on the first page.

- 7th Grade

- My little sister organized her Christmas list with number codes this year

- FAT🐱 .....

In the turnaround (repentance), we found LIFE ✨ - Jen Wilkin #bibleverse #bible #biblestudy #biblejournaling #bibleverses #biblejournalingcommunity #biblescripture #love #jesuschrist - @_for_the_love_of_jesus_ on Instagram
- Really stupid jokes

- Allah
- I was told my handwriting is nice for a guy

- 2meirl4meirl

- Budgets

- Ravenclaw inspired lewk; CCW

- Psalm of the Day

- ink
- My notebook comes with deep life advice
- Hey, r/Cyberpunk. Ive finished my first novel, To Let a Tiger Be. Its a story about consciousness, set in a cyberpunk future. AMA?

- Writing sub notes is one of my favorite parts of subbing

- Wrote up my character sheet for my first D&D campaign.

- // little games
- Study

- Christmas Christmas Christmas! With bonus birdie.

- Its official, my flamingo obsession has gone too far...

- My husband asked me to draw a logo for his fantasy football team. Guess the team name.

- My best friend always writes me these cute notes. I thought you all would appreciate this one.
- Book club books

- journaling

- The Last Page in my Journal

- Starting on building a language - Elepian - which is spoken by the Elepians of the North. The language I am constructing is based mainly on the Vietic Language/ Ancient Vietnamese with the characters much resemble the Vietnamese characters of that time.

- These are all 22 of my OC's Eyes and skin tones

- Some SCP sketches from 10th grade I found that you guys might like!
- Waking up next to you is a dream 3
- Ending of my song looks like Hitler
- Harry and hermione fanfiction

- First time doing Inktober.
- Hoping a rainbow will make me feel better about working over break.

- This turtle on my math test
- Becoming aNurse

- My mind was clogged with corona thoughts during math, so I formulated this horrible drawing
- First post: Conditioning so I put my curls in puffs.

- Missed connection
- Ignore the "Ex" but this integral sign is one of the best I've ever done

- Computer notes
- The Lost Art
- This handwriting

- the notes of my classmate in history
- Music playlist
- Flamingoes

- The Mets won their Opening Day game yesterday so I was inspired to do a blue and orange cut crease! Photos taken with iPhone 8+ portrait mode

- I graduate college in two weeks and thought my to-do list looked nice

- I have been learning Arabic and think it is such a beautiful script.

- Found a fun way to write, still trying to prefect it

- Subtly Tickled Pink Halo Eye Look; CCW!
- After flipping through some old notebooks, just realized that I haven't held a pen in so long

- Don't forget to wash your hands
- There's 2 in a row. I doesn't alternate there!

- Let's get in a spring mood!
- document file
- BUJO.

- I think I have pretty neat handwriting, now I just need to figure out how to make money from it!
- Cool things I like

- My 8th grade middle school year book class "favorites" from 1990 - 29 years ago.
- I've accepted all my negative situations. I'm just happy to be alive.

- ABH x Colourpop CCW
- Anxiety and stress impacted my work and reputation last semester. This semester I fear my depression will do the same. Feeling down and a little unloved. Could use some help
- Does this qualify?
- Im obsessed with the way my friend takes notes