kuon :)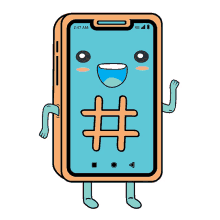 - Bunny

MAID MASK

He Is Risen - SVG PDF PNG Jpg Dxf, Eps File - Welcome Silhouette- Cricut Compatible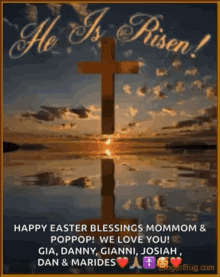 - Selling Jewelry Online

Yayoi Kusakabe


- Unisex Names

𝖺𝗇𝗂𝗆𝖾 𝗂𝖼𝗈𝗇𝗌 𝖸𝖴𝖱𝖨❤︎

yuri honjo.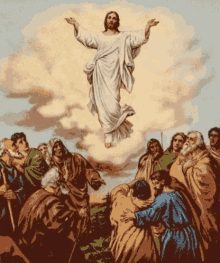 - Our rabbit Shadow has the cutest mouth!

4 truths you need to hear

Easter Is About Jesus He Has Risen Scarf by FunckyDesigns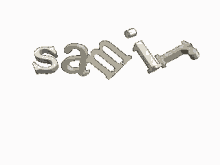 - Butoh

Mask Sniper | Mr Sniper | Yuka Makoto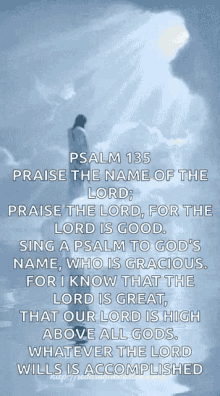 - ITAP of a memorial in a cave
Christian jokes are awesome
—: Yuri Honjo icons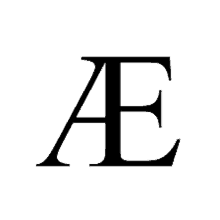 - Blursed loss

♡ 𝐟𝐟𝐫𝐚𝐩𝐩𝐞𝐬 ♡

Yuri Honjo Icon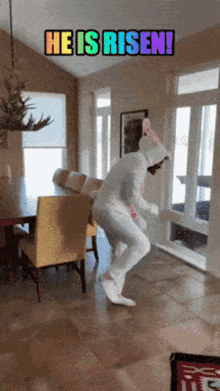 - Calm seas today Captain

♡ 𝐟𝐟𝐫𝐚𝐩𝐩𝐞𝐬 ♡
ein high rise invasion pfp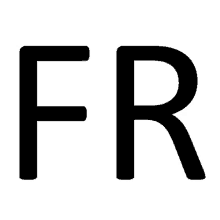 - Bought an awesome squirrel statue for my garden. Looks like hes plotting the downfall on mankind


Of First Importance, According To The Scriptures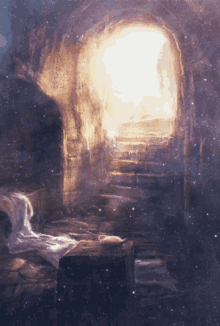 - Christian Artwork

simping-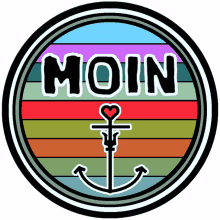 - ITAP of a shadow on the wall

Yayoi Kusakabe

url-saiki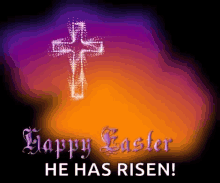 - St John Paul II

𝚈𝚞𝚛𝚒 𝙷𝚘𝚗𝚓𝚘 ✯

Yuri honjo

- Papa Juan Pablo II


Christ Is Risen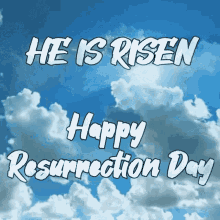 - Craft

Part2 2/2
Funniest thing I've seen all week ?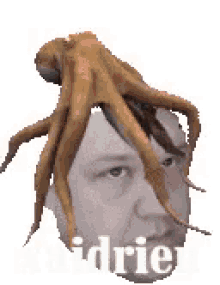 - Easter, fall etc

✨ᴍᴀʏᴜᴋᴏ ɴɪsᴇ ᴀɴᴅ ʏᴜʀɪ ʜᴏɴᴊᴏ✨

Talk about Pysco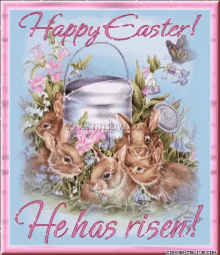 - Angels

Part2 1/2

high rise invasion- icon ♡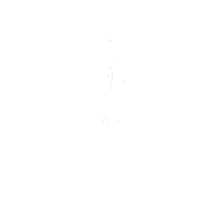 - Has anyone ever noticed?

2/2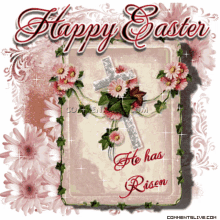 - GOSPEL MUSICS THAT I CAN SING
Fives icon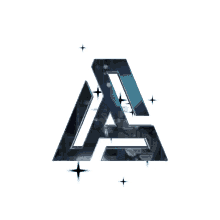 - Nailed it
UniversDrip on Instagram: "Motivation ❤️‍🔥 #UNIVERSDRIP"
yayoi kusakabe icons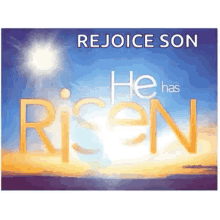 - Cute Crafts

♡ 𝐟𝐟𝐫𝐚𝐩𝐩𝐞𝐬 ♡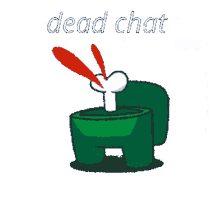 - Found these cuties at the local park

These are the lies the devil wants you to believe 👿💯
Happy Easter 2012! - Confessions of a Homeschooler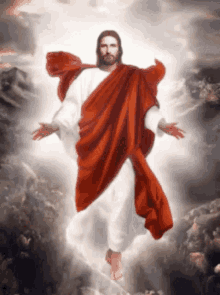 - Biblical Baby Names for Boys
♡ 𝐟𝐟𝐫𝐚𝐩𝐩𝐞𝐬 ♡
He is Risen, Indeed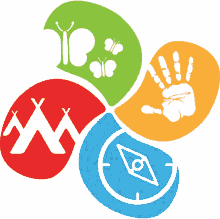 - Blursed Vegan Dick

ein high rise invasion pfp

lilly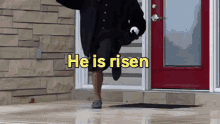 - Easter Mid-Century Style

« gif pfps »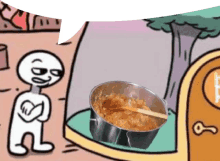 - Christian Preschool Crafts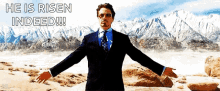 - Avocado seed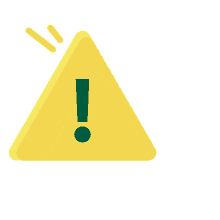 - 4 months today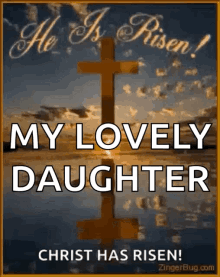 - Hand-Sized Rabbit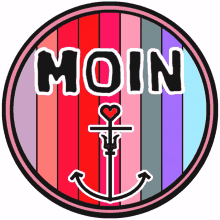 - seagull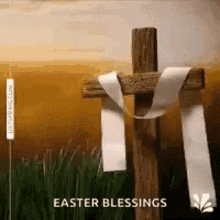 - Saint Francis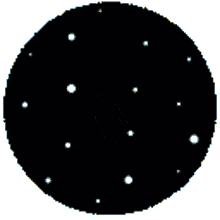 - Blursed Jesus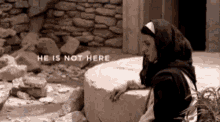 - wedding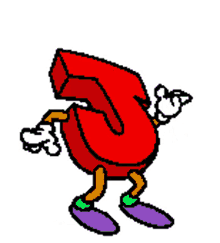 Que a alegria de Jesus Ressuscitado alcance todas as famílias. Que Ele abençoe o mundo inteiro neste momento que estamos vivendo. Feliz Páscoa a todos! 🙏🏻 - @dermato_marcella_delia on Instagram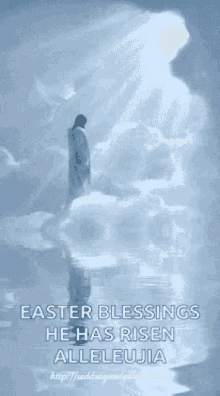 - Animals beauty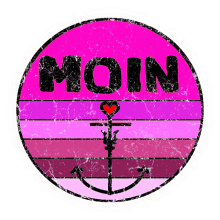 - RUN! For he demands his nose!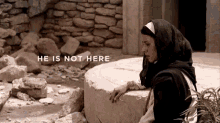 - Cross pictures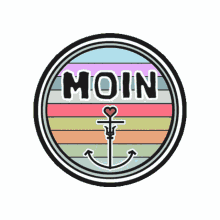 - Christmas countdown crafts.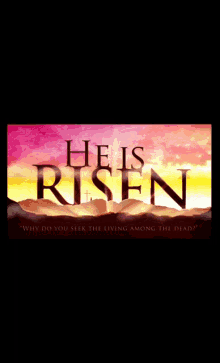 - Baby James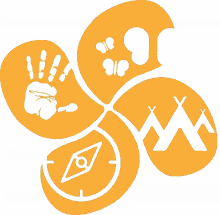 - Easter Crafts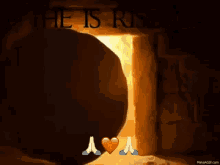 - Novena to St. Jude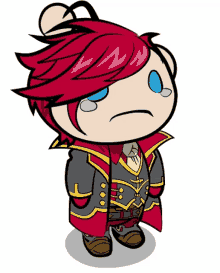 - A word from the wise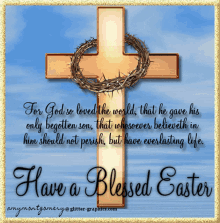 - Happy Easter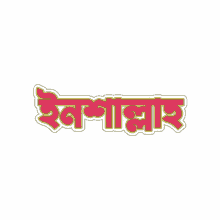 - ITAP rock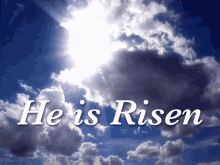 - [IMAGE] Happy Easter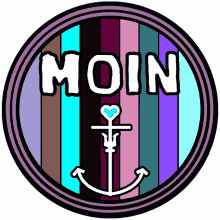 - angels are real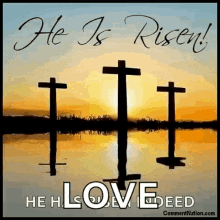 - She could easily blend in with stuffed animals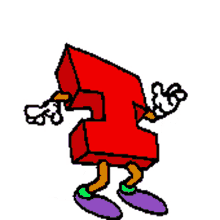 - easter lent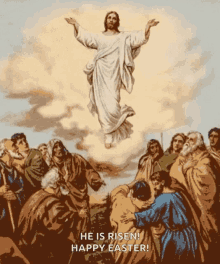 - Christian Music Videos


- Blursed_Jesus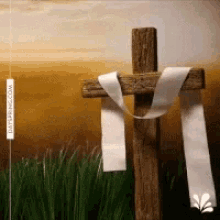 - 3.5 week old giant chinchilla rabbits, only 3 made it from the little so they are chubby little ones.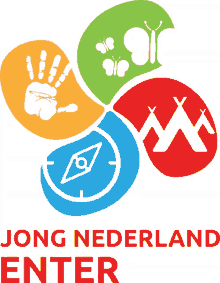 - Went out to water my garden, and this little guy came running out of the strawberries! They're so cute when they're little, it's too bad they eat everything when they get older.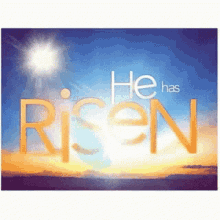 - This is Toast after getting into my siblings paint btw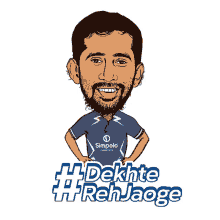 - Blursed pygmy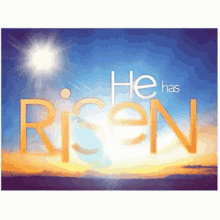 - Big Chungus Seagull at my school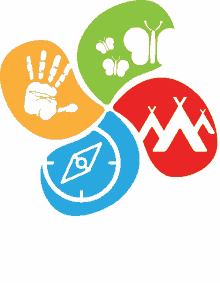 - architecture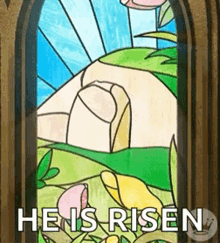 - Grateful Dead concert under the Great Pyramid of Giza during a lunar eclipse, 1978

- [MISC] R.I.P. (2017-2017)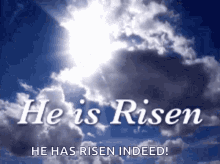 کوئی دل ہے، درد کی اوٹ میں جو پکارتا ہے ______خدا، خدا - @afshanghaffarraja on Instagram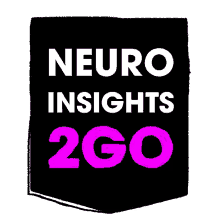 - Cement statues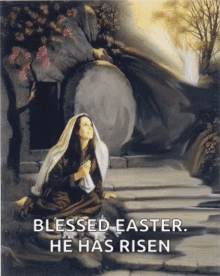 - Escape room for kids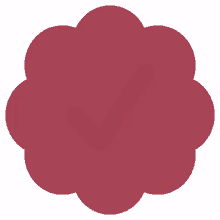 - Natural brown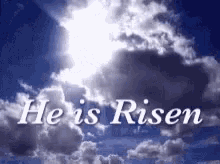 - My sister's bunny, Tiger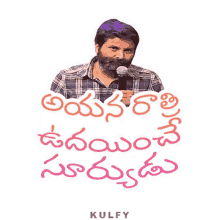 - My Bunny Valentine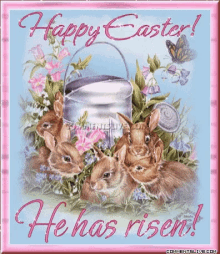 - Easter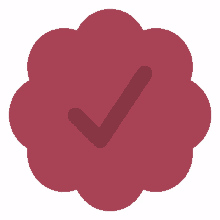 - Geburtstag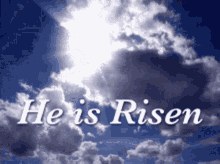 - Advice quotes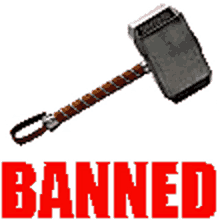 - 40s Favorite Portrait of Jennie

- Celebrate Spring

- They told me the animals in Australia were all gonna try and kill me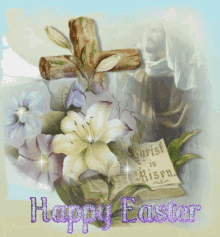 - Smack It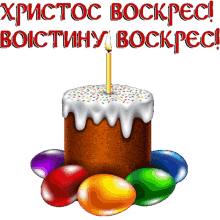 - Bunnies & Chicks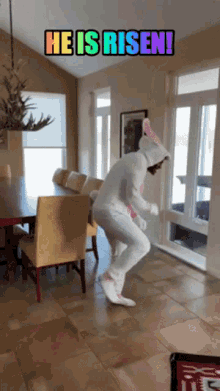 - EPIC Kids

- Bread pizza recipe indian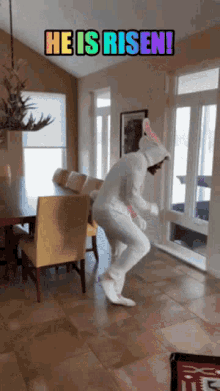 - lizzy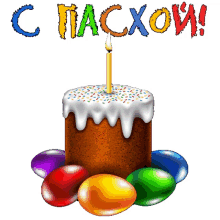 - Not Easter/Xmas Gifts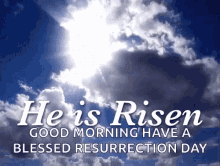 - Children Church Lessons


- Atheist Blog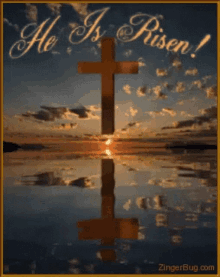 - Easter


- Meet cuddles the rabbit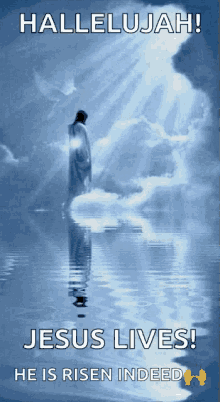 - Every time my French teacher tries to talk to me

#geometryclub #cretanlandscape • #Venetian #architecture #Fortezza - @echaritopoulos on Instagram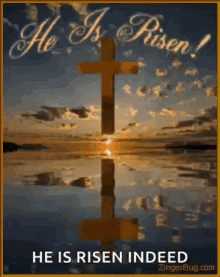 - Art: Crayon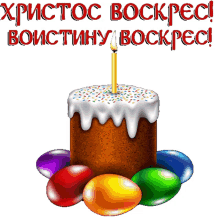 - This...is...literal food porn.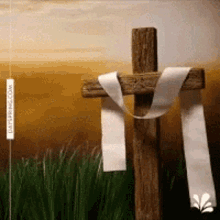 - Chonky bun at my mother in law.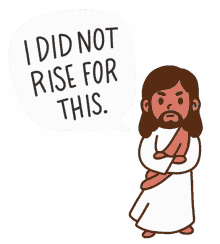 - Silves, Algarve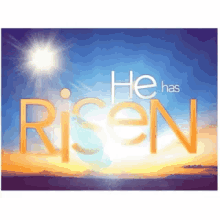 - Spring Has Sprung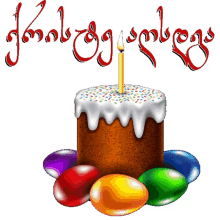 - Billy Graham Library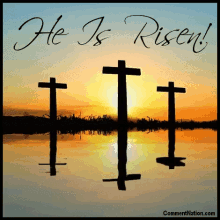 - *Gentle Gasp* Ive been spotted..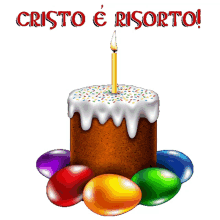 - Bible Photos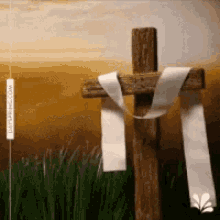 - Celtic graveyard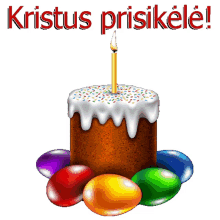 - My little furry chonk sitting on my dogs bed

- Sun looks like a halo behind this Jesus statue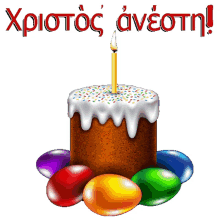 - Beauty of Pagan Life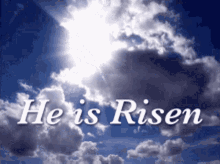 - Trebinje Mosque, Bosnia and Herzegovina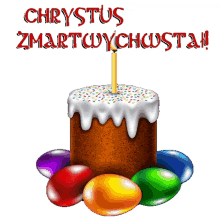 - Blursed rock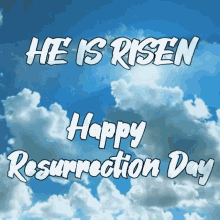 - Christmas bunny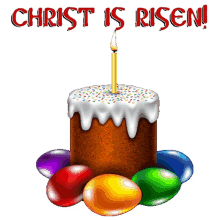 - Easter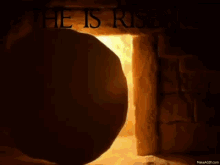 - april ideas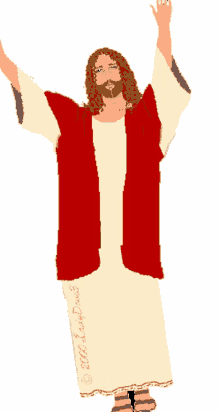 - Thank your local Cemetery Groundskeepers and Funeral Directors. They care more than you know.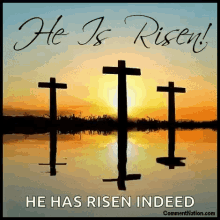 - The Easter Bunny puked in my shoe...

2/3- Certains abris ne protègent plus...some shelters no longer protect. . . . . #bnw_nature #bnwsouls #bnwmood #bnw_arts #souls_hunters #sideway_glance #incredible_bnw #biinin_bw #soulful_moments #dark_captures #darknature #s0mbrebw #marvelous_harmonies_bnw #bnw_lumielio #bnw_lightandshadow #kurdbnw #darkness_fantasy #bnw_zone #bnwlandscape #raw_bnw #bnw_landscape #mountains #bnwnature #sombresociety #bnw_mountains #gwdark #explore_bnw #darkful_story - @fmr_383 on Instagram

- Lord jesus christ

- Armenia

- Bunny Faces

(Copyright @varisesotak) • Look on my Works, ye Mighty, and despair! 🤘 Behold this Dark Transmission by @varisesotak! 💀💀💀 • Want to be featured on @darkartmissions? Use the hashtag #darktransmissions or DM me now! • @darkartmissions was created by Tom Davis (@darktransmissions) in November 2018. Help this page help you, give a follow and a story shout out so other people can find your work! 🖤 • • • • • #darktransmissions #creepyart #macabreart #darkartwork #gothart #darkart #darkartist #skullart #occultart #dailyarts #lowbrowart #sketch_daily #horrorart #spotlightonartists #blackwork #linework #illustration #lineart #devil #sketchbook - @darkartmissions on Instagram

- ANGEL

- Visiting Emmeline Pankhurst in Brompton today
- Through Abigails Eyes
- I wonder what this big T stands for [contax T2 and streetcandy ATM 400]

- WSBgod returning to reveal to his disciples that he doubled, not lost his portfolio

- Bunnies
- pሀṛΣ (艾屁艾) əɭəρɦɑήʇ ß Ŀ Ø Ø Ð (伊勒迪)

- Angels Among Us

- Revelation 1

- Durham Cathedral
- Luciano Martins
- ITAP of a jackrabbit in Yellowstone NP

- Maundy Thursday
- Small baby with big feets!
- KING OF KINGS

- Easter

- Bible Studies

- She loves me, she loves me not
- Arkeologi

- ITAP of a rock rabbit

- Easter Messages
- Easter Ideas
- Great Bunny Zen Qoutes

- Easter
- Bible verses!

- Thanksgiving prayer

- SAINT GERMAIN

- A stunning view atop a hill in wales

- Light at the end of the tunnel

- Bible Felt board
- Turin Shroud
- ITAP of my cat being stealthy

- Blursed church
- cachondeo
- Mustache logo

- Beatrix Potter
- I had a fun time with my bunny, Kira

- I found a rock that looks like dinosaur egg in a nest.

- egg coloring
- Fond

- My grandma with her pet squirrel, Frisky, in the 1950s

- 40 days of Lent
- Bible Study

- ninja gear
- Baby Yoda Towel Folding at Yacht Club

- Kids sunday school lessons

- Today is my birthday and I my family gave me some presents. This picture that my step dad took of my rabbit broke my heart❤

- mouse walter

- Rabbit Breeds
- Travel Blog
- 40 days for life

- Scene from a movie that doesnt exist | Leica M6, 28mm, kodak 200

- Big Bunnies
- Oldest known writing in Arabic (470 AD), was written by a Christian talking a martyr (Najran)

- Impressive monument to peace, in Stavanger, Norway

- . Ezekiel
- Pillow cat

¿Espigueiros o hórreos? ¿Xurés o Gerês? Trabajando en un nuevo artículo... ¿Conocéis alguno de los dos? ¿Qué lugares os han gustado más? 🍀Por cierto... Buen fin de semana!🍀 #perderelrumbo #galicia #portugal #geres #xures #igersgalicia #galiciacalidade #galiciameiga #portugal #portugal🇵🇹 #lensculture #travelblogger #fotografiaviajes #viajeros #lugaresmagicos #naturephotography #earthfocus #instatravel #galiciaon #galiciaterraunica #galiciamola #galiciapasion #galicia_enamora #galiciamola #galiciamaxica #galiciae_cor #galiciadescuberta #galiciagrafias #turismoespaña #turismoportugal #turismogalicia - @perderelrumbo_ on Instagram

- My bun is flat noodle

- He found the dog bed!

- Cards

- hmmm
- Easter
- Bunny butt
- I drew some rabbit-political rally

Need to cry? Think of someone who loved and wasn't loved back. Storytellers call this 'unrequited love'. Just think of the movies that express this NATURAL feeling. Forrest Gump. The Notebook. Princess Bride. Now consider this… Unrequited love is the air we breath, we are always in it. Have you ever thought about your wife or husband all day long, couldn't wait to come home and rekindle the perfect life… only to walk into someone who wasn't feeling the same thing at the moment? Did a fight start? (Asking for a friend) Nobody loves with perfect reciprocation. With my kids, my wife, my parents, my friends, I'm always in the plus or minus column. Never equal. So how do we get over this eternal unbalance. Simple. We have faith that Jesus loves THEM just as much as He loves us. We acknowledge that Jesus' healing power extends even to those that treat us wrong. We look at the offending friend and we imagine her + Jesus. We can't demand that others see us that way, but it's surprising how they start to once we do it first. The Mercy given by Jesus wasn't only so we could go back to Heaven someday- it was to make us have a piece of Heaven right now. Above all, love each other deeply, because love covers over a multitude of sins"- St. Peter . . . #christian #christianity #christianinspiration #christianquotes #christianblogger #christianposts #christianliving #christianmusic #christiancreative #christianmemes #christianblog #christianlife #christianchurch #christianwoman #christianmom #musicagospel #christianart #gospelofjesuschrist #christiancommunity #músicagospel #worship #jesuschrist #dailyverse #hillsong #worshipper #humility - @reflectionsofchrist on Instagram
- Amazing Nativity

- One hoppy boi

- Gift for your husband board

- Blursed graveyard

- Back The Blue

Night is so beautiful with moon and stars - @natureslover04 on Instagram

- Church activities

- Rabbits friends

- So, this girl, you say her name was Alice?
- basket
Cant believe my floof monster is 8 this year! 🐰🌱 . #foreveragainstanimaltesting - @huynhz on Instagram

- Heaven [OC]

- Marquette University

Victor. - @kriszac29 on Instagram

- Foel Drygarn, Wales UK, site of a megalithic fort and origin of the blue granite stones of Stonehenge [OC] 4032 x 3024
Life full of Life. @horses_kendelen #lifestyle #beautiful #simplelife #photography #blackandwhite #nature #shepherd #cowboy #ranchlife #mountains #mountainlife #cinema #artlife #amazing #tough #valley - @filmmman on Instagram

- Getting her ready for her first ever Easter :)

- This carved st0ne my wife's grandma found on the coast of southern Georgia?
- Missionary gifts

- Cute bunny smile from Munmun, have a great day ❤️

L enorme cumolonembo,fotografato la mattinata del 4 Agosto 2020, a Giulianova alta ( Te) ⛅😍 - @meteo_abruzzo_ on Instagram

- the bunnies have some concerns

- EASTER

- ESTAVA ENTEDIADO E DECIDI FAZER O JESUS FAVELADO

- Is there a term for these countryside shrines of folk Catholicism (Drumlish, Longford)

- Catholic Doctrine

- derpy bunny gasp
- This tiny bun

- Shrine to a raccoon outside a power sub-station
- happy new year 2014

- Gravestone, Cashel Rock, County Clare, Ireland

- Easter

- arch angel uriel
- Syrian christians Armenians

- Art

- Bible Journalling

- I saw this chinchilla (I think) sleeping at the pet store.

- Color Pattern Texture

- 9 month baby pictures

- J3e5u5 b3 PuR3

- RAYO PAPAL ACTIVADO
- Ancient
- At the Cross
- Animal Spirit Guides

- Notre-Dame-de-lAssomption, Ameugny, France

- Advent

- Blursed_trio

- St Patrick Decorations

- Amazing people.

- Stone phallus altar in Pompeii (note the white paint running down...) thought to protect the people with the power of the God Fascinus.

- San Marino on a foggy day
- ITAP of a surprise
- Catholic

- Angels Among Us

- Bible learning ideas

- Jesús

- This recipe from Be Bold with Bananas gets me quite excited about dinner

- I've never shown someone a picture of her without them saying "omg she's so huge" so here goes...

- Corner-of-the-tank god

- Man picking George Washingtons nose.

- Alcohol v. Entheogens!

- My bunny's looking very regal today

- Hoppy Easter from our littlest!🐰

- And Juliette is the Sun King Tut
- student midwife

- Bunny shaped dinner rolls for Easter

- This Egg I Just Got Out of The Carton

- My hotel breakfast this morning...

- BATH SALTS AND OTHER PAMPER PRODUCTS

- GOSPEL MUSICS THAT I CAN SING
- Forgiven to Forgive

- Wire Basket
- Artwork I Adore

- Bazaar Crafts

- Worship Backgrounds

- Miniature pinatas made from recycled gift tissue paper and filled with a small toy, my kids love these!

- Animal Lovers

Mourning ... . #love #instagood #photooftheday #shotoniphone #beautiful #happy #cute #tbt #like4like #followme #picoftheday #follow #me #girl #summer #art #instadaily #friends #repost #nature #girl #fun #style #smile #food #photography #Moshta#bestfriends#hormozgan #iran#mother - @mehdi_nazeri on Instagram
- CHOOSE
- Creativity on the Homestead

- The Normal Christian Life

- Spent hundreds of dollars on housing and toys, but where does he spend most of his time? In a cardboard box with a rock from the garden.

To define is to limit #photographie#photography#quotes#citation#oscarwilde#intheeyes#plouescat#cleder#corpsdegarde#lesamiets#corpsdegardedesamiets#view#vue#window#frame#breatagne#beach#plage#sea#lamanche#finistere#finisteretourisme#seaview#igersbretagne#breizhcom#the_pictories#igersfrance#nikonfr#nikoneurope#nikond3200 - @inthe_eyes_ on Instagram
- A little late Christmas bunny!

- Storm Cloud the hamsta looking like a cloud of storms.

- Decoration

- Art

- Missing my little fudge Bunny
- Alex House

- We all had an exam board with stickers all over it at some point

- Do you like bubbles?

- Jesus Tomb

- Google results for oldest dog ever...funny looking dog!

- Too much candy....
- 1.sınıf Türkçe
- Grandma is coming to our house for Easter. She likes rabbits but not cats. Do you think she will notice???
- Mm yeah bunny pats

- Voodoo rituals
- There is enough snow on Carrantuohill to build this seasons first snowman. I dont know about you, but I find this picture of it pretty funny.

- Bonding Rabbits Together
- A Bushel and A Peck!

- This stalagmite looks like a praying woman
- Mace of Molag Bal

- Angel Statue what do u guys think :D
- Buddhist

- Small Garden Statues
- Freshly 6 year old bun living his best life
- Easter Cartoons

- Princess Fred has a new outfit
- Found while hiking, someone put masked quarantine bunnies in a bird house.
- christmas

¿Qué os ha parecido Bambú? Comentad por aquí vuestras sensaciones 👀 Si no lo has visto aún, en el link de mi bío lo tienes. Os dejo unas capturas del videoclip realizado por @casabonita.studio 🎍 Esto solo acaba de empezar 🎍 - @_moneo_ on Instagram

- Bible Story Pictures

- I love Jesus!

- Easter Mid-Century Style

- Angel
- Cadbury commercial

- Celebrate Spring
- helpn them

- Easter 2014
- I find the lack of chinchilla in this thread disturbing. This is Rolland.
- April School

- Rabbit in a basket hut
- Bunny cat - x-post from r/cats

- Café Abiquiu
- Caring about Us

- passover feast
- France, Catacombs of Paris
- Made a friend on Mount Eisenhower today