JEAN ICON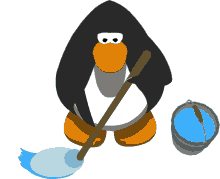 - for instagram

#winx

♡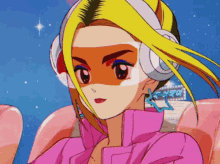 - A christmas carol

I love C
Pin on Cartoons that I love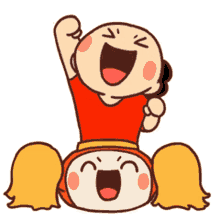 - Disney

Matching pfp 4/4

☆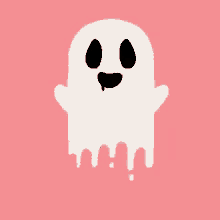 - Iconic Characters

matching Pfp

- ˋ , Flora Icon , ´ -
- 2d movieaaaa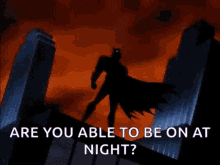 - Vanellope Von Schweetz
credits to : @kokoneakita

- I touched an IPhone headphone

credits to : @kokoneakita

↝єηα↜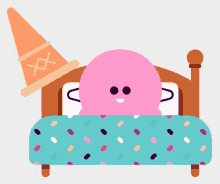 #workinghard #staytuned - @thecrazyfrogofficial on Instagram

matching pfp 2/2
𝗕𝗿𝗼𝘄𝗻 𝗮𝗻𝗶𝗺𝗲 𝗮𝘃𝗮𝘁𝗮𝗿 .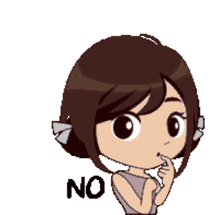 - Disney Rapunzel

୨🍥୧ gif

•CHOU MARYAM•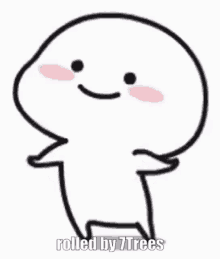 When Toys are Made into Building Materials Playing with toy and architecture #architecturevisualization #animation #toystory #plasticwaste #children #toy #secondhandtoy #light #imagination #architecturestudent #quarantine #inventions #fun #play #prefabricated #kitofparts #plugins #capsules #meltdown #toyandarchitecture #meltdown #pastelcolors #plastictoys #plastic #characterart #architecturedesign #lego #legoarchitecture #buildingmaterials #materialtest #bartlettschoolofarchitecture - @lynneeq on Instagram

Pick a anime boy, and Ill give you a pfp!
⤹⋆⸙͎۪۫。profile pic (1/3)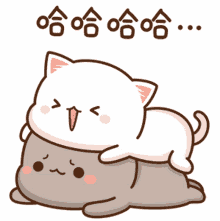 - never too old for disney.

☆ tsireya icon

frasier-and-niles - Hobbyist, General Artist | DeviantArt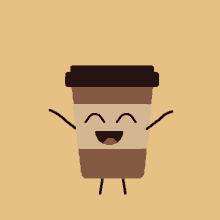 - 1st bday

୨୧

luna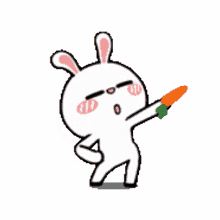 - [MISC] Anime villager

Genshin Impact GIF - Genshin Impact - Discover & Share GIFs

Sunday has me like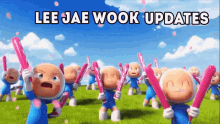 Saber sentir tristeza é parte de um processo mais um menos demorado, mas bastante delicioso chamado maturidade. A gente vai tropeçando, vai batendo a canela, vai se decepcionando, vai sofrendo perdas amorosas, perdas de pessoas amadas que morrem, que partem, que desaparecem. Ninguém quer ficar triste. Ninguém quer aceitar esse sentimento que nos traz choro, reflexão, vontade de silêncio e de solidão. Quem gosta da gente não nos quer ver triste. Dizem: não é nada, vai passar, não dá bola, não chora, não fica assim. Eu fico triste sim. E deixo a tristeza ali, no lugar dela. Não finjo que estou feliz. Eu assumo que tenho motivos para estar triste. Quando estou triste, inclusive, eu gosto de chorar. Isso me ajuda a sentir melhor. Aliás, quem me conhece sabe que eu sei chorar, sem ter vergonha. Sei chorar com a mesma facilidade que sei sorrir. Quando sinto vontade de chorar de tristeza, simplesmente, deixo acontecer. Aprendi muito mais com a tristeza do que em outros momentos. Sou daqueles que acorda sempre cantando, mas sei afundar na tristeza quando ela aparece. Deixar a tristeza fazer seu papel de provocar reflexão, quietude e aprendizado. Respira! JM - @jadermarquesadv on Instagram

(ω)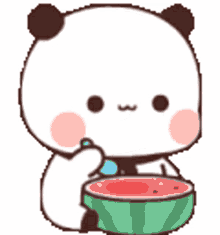 - barbie

𝘦𝘭𝘺𝘴𝘪𝘢 · 𝘩𝘰𝘯𝘬𝘢𝘪

⤹⋆⸙͎۪۫。profile pic (2/3)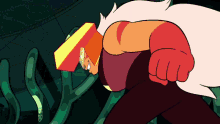 - Aquagirl

°.•⊂*.✧ Geshin Icon °.•⊂*.✧

What is your aesthetic profile picture?

Got Milk? Nos pusimos a amasar plastilina con el súper equipo. @cancanclub @holatronco @1stavemachine dirigido por @el_mab y @bechocancan y liderado en producción por @m_scout y @muchisidad. ———SWIPEEEEE—- x4 Cual es tu favorito? . . . #stopmotion #claymation #clay #animation #stopframe #gotmilk #cancanclub #tronco #1stavemachine #mab #becho #plastilina #argentina #adage #sleepless #alebrijes #baseball #catcher #alien #wrestling #hotsauce #secrethandshake - @cancanclub on Instagram

〃Kaedehara Kazuha﹆

kaho komiya icons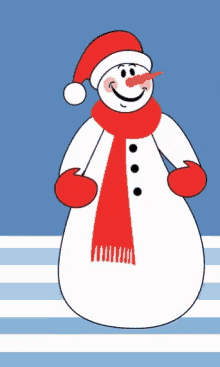 - Couples
✰

Another one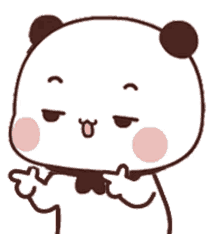 - paprika anime
༺♡༻
˖ ࣪ ♡ꜝ˚ ༘

- Drawing

𝗗𝗮́𝗶𝗻𝘀𝗹𝗲𝗶𝗳 || 𝘐𝘤𝘰𝘯
- Rio birthday parties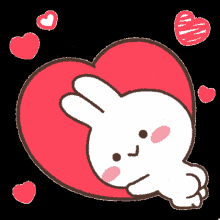 - Letra drop cap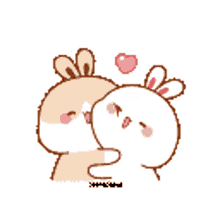 - Hawk moth miraculous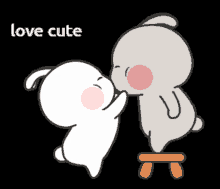 - Art- clipart
- Fiona & Shrek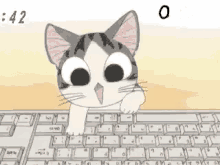 - Illustrations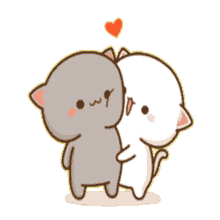 - cartoon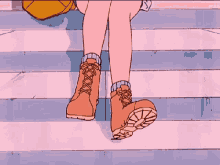 - Dr Facilier

Good morning tetley lovers hope your having a nice cup of tetley this morning!☕️❤️🌿 - @tetley_tea_lover on Instagram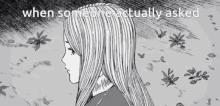 waiting out the storm ☔️ . 🎹 🔊 #op1 . 💧 #blender3d . . I have been very very very tied up with "work" lately. Thank u for being patient as I slowly resume posting personal work/ music vids. Especially those waiting on commissions 🥴. As an effort to keep the Instagram airwaves a little more open, I post stories on my personal account. @futter.sak . Please remember as our feeds fill up with nonsense again to center your friends who need it the most right now. If I can lend my art or design work to a cause that needs it plz reach out, my commissions are open. Otherwise the next few months looking pretty busy. I love you all and want to thank u for encouraging me to keep making stuff in these strange times. 💕 much more to come someday ~ - @af.work on Instagram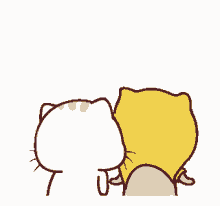 - What are some of the best South Park songs ever made?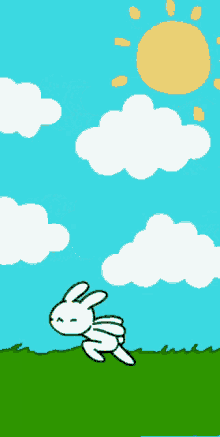 - 3 below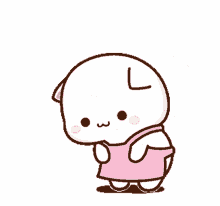 - Emperors New Groove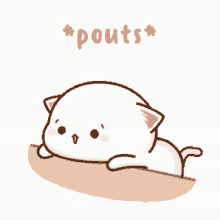 - Finding Nemo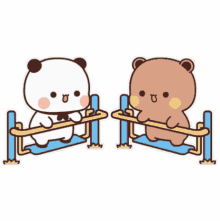 - Disney cartoons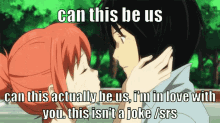 - -Poison Ivy-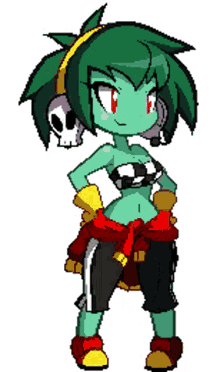 - Explain yourself Supercell... her other eye does work

- Basically the new villain.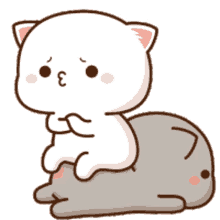 - Disney movies to watch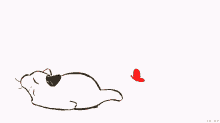 - Time cartoon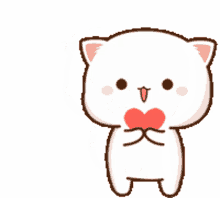 - compare and contrast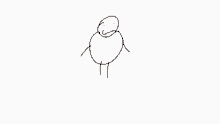 - Character Design
- Despicable Me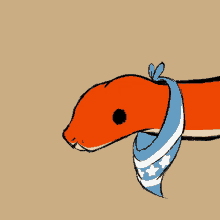 - Personajes de dragon ball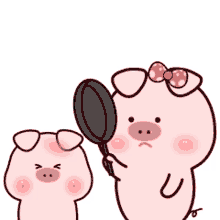 - Abby Hatcher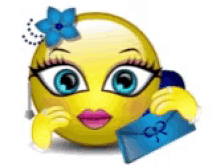 - Disney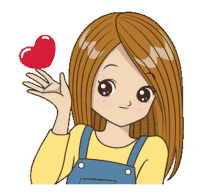 - Héåřť§..❤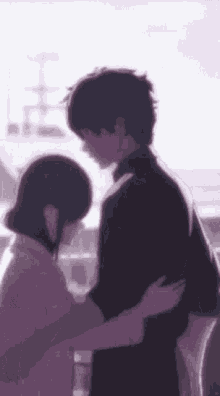 - Brain Breaks for Kindergarten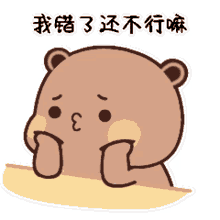 - creepypastas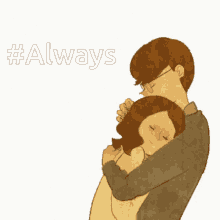 - Amazing bird photos & videos

- Animated Amy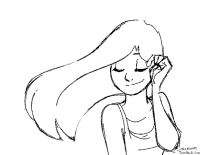 - Despicable me gru

- Frozen photos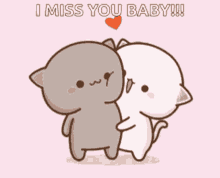 - Disney account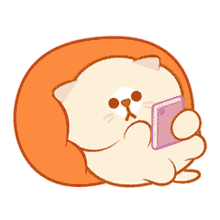 - ;-)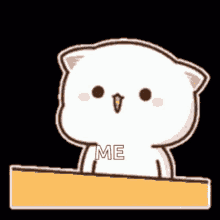 - Blursed_Travis
- Princess Videos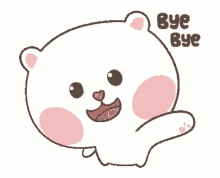 ok so seems like my otp is going to become a canon ship and can't wait to see the new episodes 🤧💕 - @amberhot23 on Instagram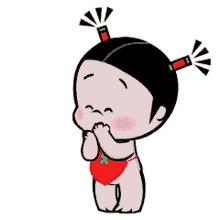 - Ezra Bridger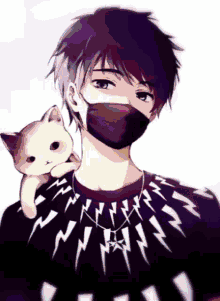 - short movies for kids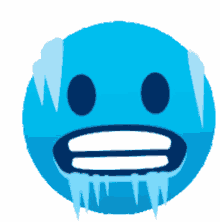 - Draw and dools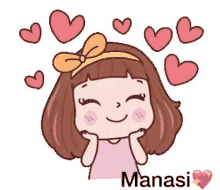 - Spirit der Wilde Mustang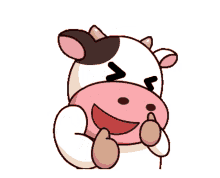 - Calligraphy quotes love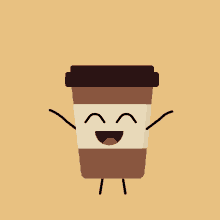 - Pocahontas and John Smith
- HAPPY BIRTHDAY Kids

- Minion videos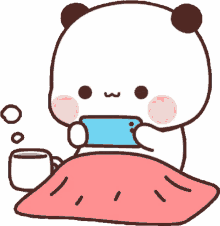 - Tmnt April.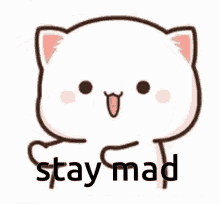 Hay Lin . #witch #чародейки #willwandom #irmalair #taraneecook #corneliahale #haylin #2000 #witchartgallery #disney #aesthetics #nostalgia #kawaii #pretty #cutie #bff #instadisney #art #かわいい #comics #magic #y2k - @witchartgallery on Instagram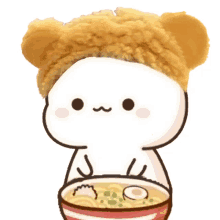 - Coraline Tumblr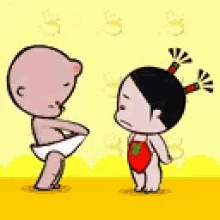 - Animation Movies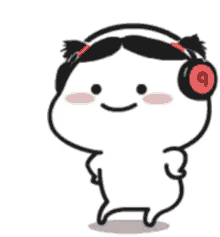 - Personajes de dragon ball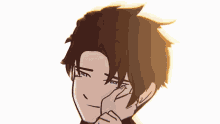 - Despicable Me Over The Hedge and Flushed Away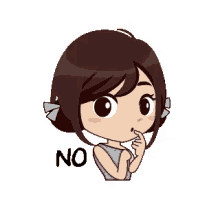 "Put that cookie down!..Cookies are for closers." 🍼 🍪 ——follow— @_thebossbaby_ (me) for more 🍪 🍼 #bossbaby #theBoss #baby #backinbusiness #thebossbaby #babybottles #family #pacify #babyinlove #greeneyedbaby #grownupbaby #babyinmanagement #dreamworks #love #theboss #rp #roleplay #cookies - @_thebossbaby_ on Instagram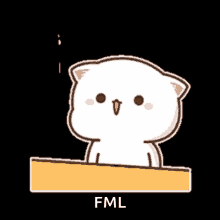 - Disnsy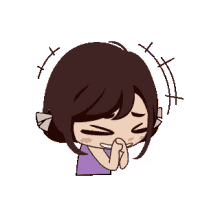 - Funny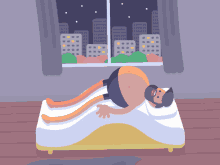 - Wallpaper amarelo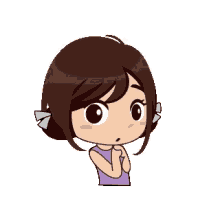 - Sorry for the low quality, but there is a trainer in an eevee costume!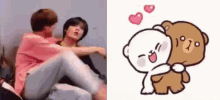 - Ariel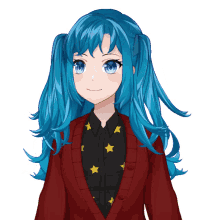 - Coffee hound

- Sym- Bionic Titan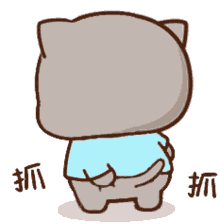 - Minion Mayhem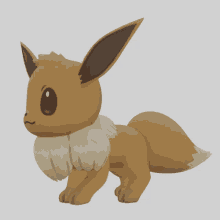 - animation movies

- Animated Jake - Not my art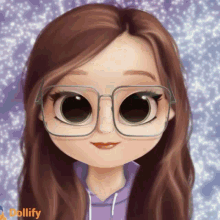 【要幫助傷口閉合? Nexcare™Steri-Strip™免縫膠帶!】 唔小心𠝹傷、割傷皮膚,甚至手術後拆線嘅傷口,應該點處理好?答案原來就係用專業、創新嘅醫療產品- Nexcare™ Steri-Strip™免縫膠帶!💯  超過50年嘅醫療應用,擁有獨特抗張纖維束嘅Nexcare™Steri-Strip™免縫膠帶: 1⃣幫助傷口閉合,同減低手術傷口裂開風險; 2⃣特別適用於手術後拆線之傷口、日常生活中淺層刀傷/割傷 3⃣只要對齊傷口先貼半截, 再貼另一半,喺平行位置貼上膠帶就得啦!  操作簡單方便,仲有效美化傷口!!  👇立即到HKTVmall選購1/4"x 4"及1/2"x 4": http://bit.ly/2T2zw3y  建議零售價:$90/一盒 🎊3M x HKTVmall限時2天,全店8折 (3月2-3日)! 🎊  #獨特抗張纖維絲束 #NexcareSteriStrip #Nexcare免縫膠帶 #傷口閉合 #減低手術傷口裂開風險 #LifeWith3M #improvinglives #3MHK #3M  - @3mhongkong on Instagram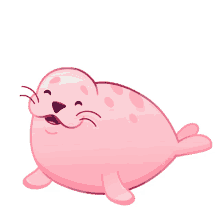 - 1st bday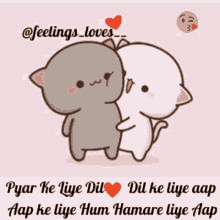 - Animated stallion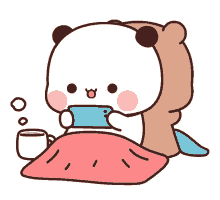 - Aesthetic computer backgrounds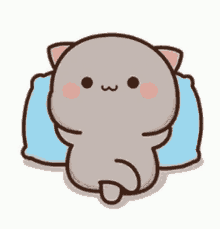 - Aesthetic wallpaper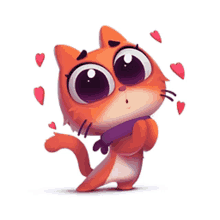 - Animation favorites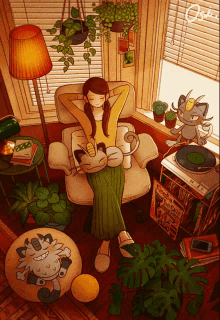 - Art Fantasy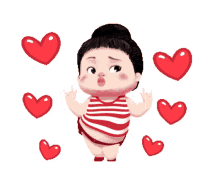 - Disney Videos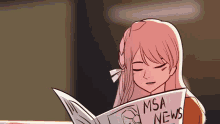 - casual art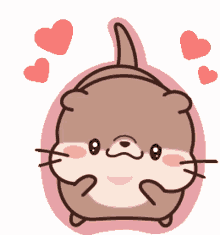 Gifts for Greta By Olov Burman #stopmotion#stopmotion#stopmotionanimator #stopmitionanimators #characterdigners #2danimators #characterdesign #animation #animator #2danimator #illustrator #illustration #artistivo #cartoon #artist #art #2d #2danimation #mobile ##characterdesugner #illustration #concept #conceptart - @stopmotionanimators on Instagram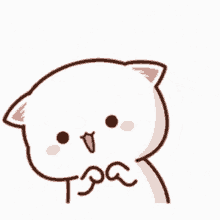 - Le ranch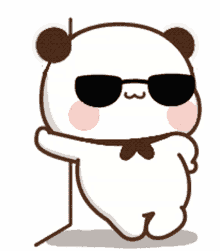 - The cold now bothers me.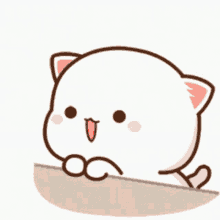 - Emoji board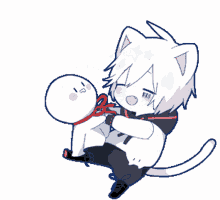 - ANIMATED MAN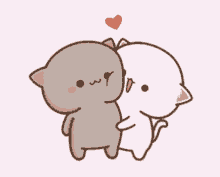 - Yes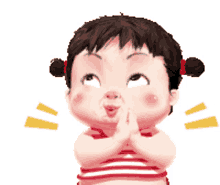 - Triste gif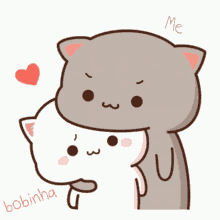 - Aiden and Angelas Pocahontas National Park Wedding

- Phone cases

- Cartoon Character Costumes
#followme #likeforlike #like4like #follow4follow #followforfollow #f4f - @kobe_yn.fanpage on Instagram

- Aardman Flushed Away
- Art drawings

- Jim Hawkins Treasure Planet

Subscription Economy 🔈 - Full project on Behance & Viméo !! - Production & scénario : @maggle.animation Design & Animation : @arthur.navet Music & Sound design : @audiospheric - - #economy #subscription #motiondesign #maggle #animation #aftereffects #2d #motiongraphics #motionmate #plsur #aeguru #mdcommunity #motionlovers #damngoodmove #motiondevotion #motionmood #motionmob #graphicdesigncentral #motionappetit #motionaep #motioncafe #twineanimation #motionfolio - @maggle.animation on Instagram

- Indie Music

- Despicable Me

- Gogo Tomago

- Disney TV & Movies

- NEW Tom and Jerry 2015 Full HD

- DreamWorks Animation

- Clay Moorington

- Pj mask personajes
- Beauty and the Beast
- Astro Boy

- bo on the go and lazytown

- Piccolo gets hundreds of upvotes, how many for our boy in otherworld?
- Iconic Characters

- Vanilje

- Disney drawings sketches

- Concepr
- When you see someone say they wouldn't mind someone besides Ewan McGregor playing Obj Wan
- Triste gif

- Minions (Despicable Me)
- Agnes
- Abby Hatcher

- le grinch

- Disneys experimental era

- A Bugs Life
- Anime

- Wreck It Ralph Printables

- Disney
- The Spirit World
💀Hola, simples mortales💀 Todos arriba para recibir a una hermana más: HESTIA. Mañana a las 18:00 tenéis una cita, no faltéis. Ya sabéis que no os conviene cabrearme 😈 @destripandolahistoria - @dlh_hades on Instagram

- Blursed_Mulan
- 3D Character //

imagination creates a world and makes the world a better place because there is no reality. . full size #whale #sea #illustration #digitalart #drawing #drawingstyle #adobeillustrator #vectorart #imagination #art_viral #instagram#creative #artandimagination #artlovers #artistsoninstagram#adobedrawing - @neo.vision_ on Instagram

- ALVINNN!!! and the Chipmunks

Mythix dönüşümünü 10 üzerinden puanlayacak olsanız kaç verirdiniz? +Dayanamayıp lyrics ekleyip her ikisini de attım 🤭 ✨İstek şarkı✨ 🎶#downanddirty - #littlemix 🎶 °•°tags°•° #winxclub #winxclubedit #winxedit #winxclublyrics #lyrics  #lyricsedits #lyricsedit #winxlyrics #winxclublyricsedit #winxlyricsedit #winxclubturkiye #winx #winxclubtürkiye #winxclubtr #winxtürkiye #winxera   #winxtweet  #miusa #musa #stella #bloom #tecna #layla #mythix #winxmythix #winxclubmythix #mythixpower #mythixfairy - @biscuitdue on Instagram

- festa hotel transylvania

- Metro Goldwyn Mayer
- Avatars
- Library

- leo
- Aladdin
- Blursed Phineas

- Baby boss
- High priestess from samurai jack

- Minion videos

- Tangled mother gothel
- Disney

SABSE PEHELE HAI PYARRR My forever favorite song From movie :- (Doremon movie nobita and new steel troops-winged angels) 💮💛💮🖤💮💮🖤💮💛💮 Bye bye .........2019 Welcome .........2020✌🏻 #sabsepehelehaipyarrr #doremon #doremon_lovenobita #doraemon_memes #nobita #sizuka #doremi #doremon - @doremon_lovenobita on Instagram

- animation
- Despicable Me

- lilo and stictch
The Pink Phantom is near 👀 Updates from Elton Johns Spotify 💜 #GORILLAZ #GorillazClub #Noodle #RusselHobbs #Russel #MurdocNiccals #Murdoc #Ace #2DGorillaz #2D #EmbraceAce #JamieHewlett #DamonAlbarn #SongMachine - @gorillaz_club on Instagram

- Minion Mayhem

- AnimalTrainer – IPs

- Disney Brother Bear

- Auto bot rules
- Character Design
- A Demon on Wheels

- Caricaturas

- Mavis
- 7th Grade Science - Plate Techtonics

- Animation

- Big hero 6 tadashi
- Book to Movie

- Snow White Disney

- Mi DISNEY Favorito

- GTA 5

- Miraculous ladybug

- Cartoon download
- Quarantine Buddies, Me, 3D Render, 2020
- Mr. Peabody & Sherman
- Manga top

- cartoons
- Making Inferences

- Academy Umbrella

- Alvin and the chipmunks

Yes!!! Its November!!! 😁😃😄 - @fa_mulan_disney on Instagram

- Teen Titans (Raven)

- Animation films

- Agnes Minionki

Me and kakarot vs jiren - @real.__.vegeta on Instagram

- @vone_mp3 on Instagram
- Disney
- Just found out Billie Eilish got started in Megamind

- Autism

- animation

- 4th grade - Reading - Inference

- Avatar: The last Airbender
- Amber

- A series of unfortunate events netflix

- Dreaming of Disney
- ADD and ADHD

- Baymax costume

⛸✨4/30 HAPPY BIRTHDAY!!!✨⛸ #ピチット誕生日 #PhichitChulanont #HBD #yurionice - @yurionice_pr on Instagram

Celebrating our favorite supervillains special day. Happy Birthday Gru! // repost: @minions - @illuminationent on Instagram

- Hotel Transylvania

- Anais

- Olaf drawing

- Emoji

- Incredibles wallpaper
- Aquarium

- disney wallpaper
- Minions Mini Movies

WIP of my old personal project! Finally have time to work on this 😁 Ill post credits when I finish this piece :) #3d #art #characterdesign #zbrushpixologic #zbrush #archer #stylized #character #fun - @gucio23 on Instagram

- Animation

- profile photo
- book vm

- Ballerina (Movie)

- Heroic Firefighter Trying to Save the Notre-Dame Cathedral (April 15th, 2019)

- Amig 2018

- Aardman Flushed Away

- When you are new to a language and you hear an unknown word over and over that turns out to be a name.

- Animation

- buys a seat only to get blocked by this
- Hotel Transylvania
- 3D ALL
- As an extremely unemotional person, this is the only movie scene that has truly managed to make me shed tears.

A dads love is eternal. Happy #FathersDay! - @hotelt on Instagram

- The Smurfs

- AGNES

- ANIMATED MAN

- Cute cartoon wallpapers

- Epicvibe

- Blursed DoofPerry
- Abominable
- Girls tumbler

- Animation movies

why be extraordinary when you can always be yourself ☁️🎙glitter by @winxertist #winxclub #winxclubofficial #winxbloom - @winxertist on Instagram

- edit profile...

//INITIATE.STORYTIME; //MEET_IVAN_AND_PETER; Please meet my friends @IvanandPeter. I have been travelings through time with them spreading Love, defeating Evil und making the most DOPE MUSIKS for your Ears und Hearts. Tracks such like #DuckCluck, #SeanConnery, und #PoolParty f. @theonlyalaska5000 oh yes. Here is some Fotos und Videos of our Adventures fighting Evil und playing Wunderbar Tracks through the Fabrics of Time. Join with @ivanandpeter to see more of these Adventures they is having with me und other Dope Peoples throughout das History. Also: DÄNCE. //END.STORYTIME; //EXIT DJ:FLVLΛ; //CC.FOTO.@sahirkhan; //CC.FOTO.@magnushastings; //CC.@ivanandpeter; //CC.@theonlyalaska5000; //CC.@gazzomusic; //CC.@spotify; //CC.#DanceRising; //CC.#FridayCrateDiggers; //[♡|∞|♫] - @flula on Instagram

- Cartoon

- Joy Inside Out

- Shark Tale

- birthdaysongs

🤪ɠơơʄყ🤪 (An edit...maybe?) #atla #lok #airbender #avatar #edit - @ursa________ on Instagram

Meet Yaz. If y'all know me, you know I love dinosaurs. So, this character is wildly near to my heart. I cannot wait for y'all to meet her and take on Jurassic World with her. Ooh, I love dinos. And I love the whole @dreamworks team and cast on this 🦕 💚🦖💙 • • • 🙏🏾@CESDvoiceover @talentmanageranna • • • #jurassicpark #jurassicworld #jurassicworldcampcretaceous #netflix #animatedshows - @kausartheperson on Instagram

- My academia hero
- Hawk moth

- bad princess

- ANIMATED SHORTS

- Animation Cel

- inference pictures

- 80s Music
- Baby Moana

- Minions (Despicable Me)
- Toy Story :3

- fee clochette

- B&B

- coraline !!

- URBAN SHOP

- Big Hero 6
#liker #e #insta #instadaily #lfl #k #liketime #follows #photo #beautiful #followalways #likers #followall #followher #followus #followmeplease #followhim #happy #cute #followbackteam #followbackalways #fff #instafollow #life #likeme #model #tiktok #seguidores #style #sdv - @kobe_yn.fanpage on Instagram
- Art: colors

- Which one are you?

- Lupin the Third

"Let's just say, I'm the Boss." 🍼 🍪 ——follow— @_thebossbaby_ (me) for more 🍪 🍼 #bossbaby #theBoss #baby #backinbusiness #thebossbaby #babybottles #family #pacify #babyinlove #greeneyedbaby #grownupbaby #babyinmanagement #dreamworks #love #theboss #rp #roleplay - @_thebossbaby_ on Instagram
- ANIMATED MAN

- Despicable me

- Wreck it Ralph

- Gif minion

- Adorable short Animations / Films
- Ballerina (Movie)

New video for @kraejiyaeji Directed by @bananiegrams 🙃🥰 - @zzanziie on Instagram

- character design

- kids rhymes

- Inside Out

- Miraculous ladybug
- ANIMACIONS
- Rayman raving rabbids
- French videos

- Gallery of Animation
- Astro Boy

- Animations
- Funny wallpapers

- Bonnie
- Common Core Science

- Pj mask personajes
- UP

- Despicable Me 3
- Hotel Transylvania 1, 2 & 3
Mulan and mushu - @disney_mulan__ on Instagram

- Wonka factory
- Adorable short Animations / Films
- Art drawings

- Disney Fairies

- Ghost Towns of the old west in the USA

- Beautiful Art !

- Chinese Movies

- Disney Fairies
- Flushed Away

- 5 dollar meal
- Blursed_We are number 1

- Characters emotions
- Coraline