Waddles PFP

Aesthetic Anime Icons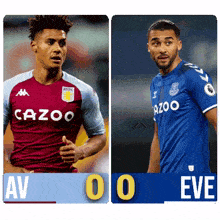 Me | shot on #polaroidoriginals 600 black and white #sx70sonar - @thewurldturr on Instagram


Manga icon 𓂃🐚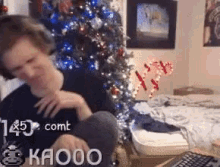 'Bachelor of Journalism and Mass Communication '. Stepping into a new world and a new life and so the adventure begins !! Thankyou Amity University ♥️♥️ - @atulchanpuriya on Instagram

꧁𝒅𝒆𝒎𝒐𝒏 𝒔𝒍𝒂𝒚𝒆𝒓 𝒎𝒂𝒕𝒄𝒉𝒊𝒏𝒈 𝒊𝒄𝒐𝒏꧂
this took way too long


The beauty of real women @fendi Clothes to dream of ! Thank you @silviaventurinifendi #fendi #milanfashionweek #ss2021 #realwomen #beauty - @kerstinschneiderhb on Instagram

𝔰.𝔴

𝙻𝚞 𝙶𝚞𝚊𝚗𝚐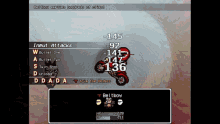 3 #art #abstractart #abstractexpressionism #absractart #absrtractpics #absrtactpainting #absractartist #palletknifepainting #palletknife #canvaspainting #canvasart #canvaspaintings #acyrlicpainting - @honda_odyssey_fan_page on Instagram

Metadinha ➁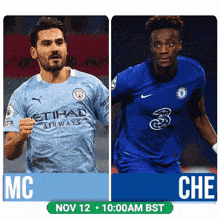 - Dondup Iconic - Step Two

Song of the Day : Softcore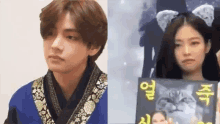 ++WORK IN PROGRESS++ Which color is your fav?? 🤞I finish tufting all the colors this week! - @surgud_ on Instagram
Emo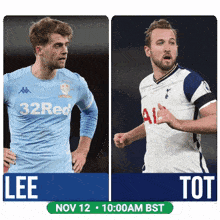 Quando eu olho essas fotos eu sinto um orgulho imenso. Pois esse é o meu corpo, meu trabalho e é a minha história! . Pra quem não sabe, eu tinha:. 👉🏼 Escoliose; . 👉🏼Hérnia de disco L4L5 . 👉🏼Anterolistese L5S1 . 👉🏼E muita, mas muuuita dor. . Ao longo do tempo consegui corrigir minha postura, melhorar meu físico e sumir com toda e qualquer dor. ESSE é o trabalho de um profissional de educação física. . . Nós tratamos de saúde! A estética, é uma consequência do tempo e dos nossos objetivos. . 📢Eai? O que achou da diferença? . #saúde #treino #profissionaldeeducacaofisica #educadores #fisico #shape #antesedepois #challenge #academia #gymmotivation #gym - @treinador_rocha on Instagram


🧚🏻‍♀️🆆🅸🅽🆇🧚🏻‍♀️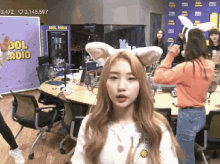 الحمدلله دائمآ وابدآ 🙏🏻 - @amoory10 on Instagram

Aᥒᥒᥲ Iᥴoᥒ💫
༺♡༻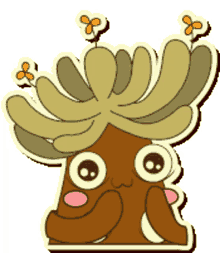 Um pneumático (do latim pneumatĭcus, por sua vez do grego πνευματικός, derivado de πνεῦμα sopro), mais conhecido por pneu, é um artefacto circular feito de borracha, para uso em automóveis, caminhões, aviões, motos, bicicletas, etc. Na maioria das aplicações, é inflado com gases. Em algumas aplicações específicas, por exemplo em máquinas agrícolas, pode ser parcialmente preenchido com água, para melhorar a tração e reduzir a patinagem. Geralmente é de cor negra devido ao fato de, durante a fabricação, ser adicionado negro de fumo à composição da borracha. Sem esse elemento, os pneus se desgastariam muito rapidamente. - @furanshisukoskt on Instagram


T𝚰𝚲N𝚲👑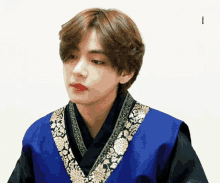 In emergencies and troubled times, Society depends on people in crucial jobs to save them . . . and turns to Art for Comfort! . . #art #design #music #paintings #books #theatre #movies #webseries #creativity #instaart #stayathome #instaartist #artist #artistsoninstagram #artistoninstagram #comfort #jaideepmehrotra #jaideepmehrotraart #gratitude - @jaideepmehrotraart on Instagram

Ryomen sukuna
Fitness tips | weight loss hacks | Calorie deficit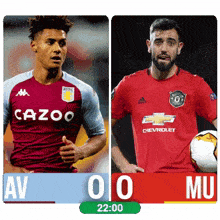 Hello? - @tvivs on Instagram

Icon Judy Hopps

Metadinha ➁

CLASS OF 2020 🍾 - @liill.chris on Instagram

❤❤❤ image by @yomanapg

3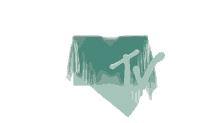 Today is daughter day! Yes that's me and her at the same age. My mini me! Love her to death!! #lovemykids #nationaldaughterday #daughter #twins #love #livethelifeyoulovelovethelifeyoulive - @bigwillstyle77 on Instagram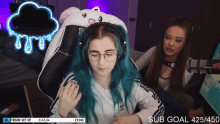 #tbt na @heartsgvng @triboskate - @guizolinstag on Instagram

AniToday ( Аниме новости)
En fin Diego es gei xD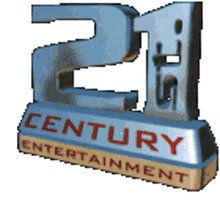 #tbt @palmeiras 1996 Como era fácil jogar neste time. - @rivaldo on Instagram

#demonslayer

❤❤❤❤ 343329928054201 by @yomanapg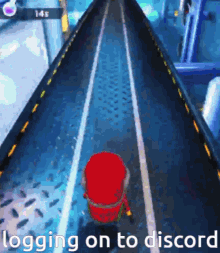 kaanyavi7 Mit einer Fake Rolex Gmt Master II "Batman". Besonders auffällig bei seiner Uhr ist, dass die Uhr viel zu hoch für ein Original ist. Außerdem ist die Lünette zu breit und der Kronenschutz zu schmal. (Leider waren wir bereits vor dem post blockiert) ————————————————————— kaanyavi7 With a fake Rolex GMT Master II Batman. What is immediately noticeable about his watch is that the watch is way too high for an original. In addition, the bezel is too wide and the crown guard too narrow. (Sadly we were already blocked before the post) ————————————————————— Alle gezeigten Merkmale beruhen auf mehrfacher Überprüfung. Bei Unklarheiten werden externe Fachleute zusätzlich hinzu gezogen. Es werden nur Uhren gepostet die dieses Prozedere durchlaufen haben. Dies ist eine Journalistische Seite, welche Informiert. Wir distanzieren uns von jeder Form des Mobbings. ————————————————————— @man.philipp @chronext ————————————————————— Chronext voucher code: MWB - @munichwristbusters on Instagram


Fumetsu no Anata e March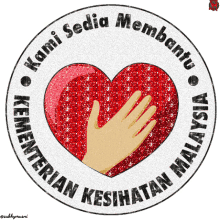 happy/grateful for the opportunity to finish what would have been the cornerstone of my thesis project in my parents' garage this summer - it gets hot in here but, my studio mate (a high energy chipmunk with mouths to feed) has been growing on me and the rent is unbeatable #garageband #geminipride #fartonacop - @kiyomitay on Instagram


Whatsapp Avengers [Actualizaciones lentas] #MarvelAwards - Chat #145
Claim whoever's pants are these. They were just in my luggage and they're three sizes bigger. - @ag_dy on Instagram
Thumbnail ! 🤍

💖🥰🪳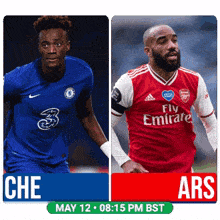 #flashbackfriday to my rebel days #thistimeitswar #welcometomyplanetsoul #dookiebooty #housemusic #deephouse #rebels #harleydavidson #bangs #pluckedeyebrows #perculator #pomonahighschool #thriftshopping #battle #lethalinjection #fuzzywuzzy #chuchiesgym #getdowntheircomingback #fuckthedogz #powertools #power106 #bakaboysinthehouse #djenrie #djrichardhumptyvission #bootcut #flyerparty #mappoints #checkpoint #clubrocks #97 - @carlosloma on Instagram
☔

Thinking about ideas of thinness, youth and beauty. Will I be this thin again? Will my life change if I am? What is stopping me? Who am I now? I bring these photos out to peruse as part of a project #ithoughtiwasfat because I did, think I was fat. Are we ever happy? #disorderedeating #youbeyou #effyourbeautystandards #curvygirl #femaleempowerment #takingbackthebody #thisismybody #weareallvenus #knowyourworth #riseup #beautystandards #plussizeart #fatactivism #morethanabody #onlyoneyou - @kristineschomaker on Instagram

🗿💢

- @aguselizald on Instagram

↳【Bᴏʟᴛ】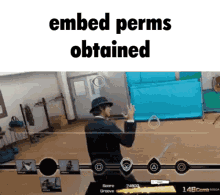 On a wing and a prayer, we at @risingappalachia are launching a Patreon page today.. its a way we hope to keep the connections strong between us and you all, and in typical RA fashion, to showcase our wierd and wonderful lives and passions off the stage, and to uplift the causes and organizations we are passionate about. Check it out and feel into if theres a level of support and engagement that might feel right to you. Blessings~ https://www.patreon.com/RisingAppalachia @arounaandbiko @bikocasini @chloesmith007 @amerika_runz_on_duncan @leahsongmusic @arounadiarramusic - @castaneasounds on Instagram
follow me for more upcoming uploads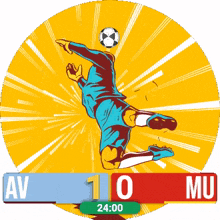 - hmmm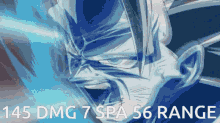 Tjonge jonge , wat vliegt de tijd when your having fun. Vanaf juni 1986 zijn we vriendje en vriendinnetje! En vandaag zijn we 32 jaartjes getrouwd 😍! Samen hebben we een mooi gezinnetje met onze twee aapies Ruggero Schardijn & Jaleesa Schardijn - @daveschardijn on Instagram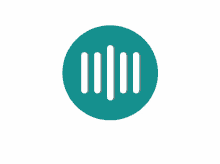 #tbt then vs now.. peep the glow up. - @djchrisvilla on Instagram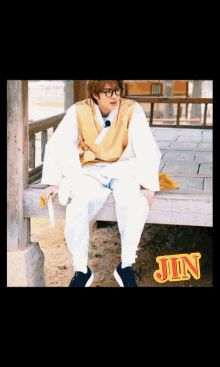 Ela e de para o trânsito ❤🌻👸 - @mariliamarques563 on Instagram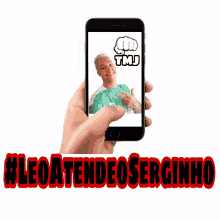 Long time ago. Jiu Jitsu is more than a martial art. It's a lifestyle. Soon we will be back stronger than ever. Bastante tempo atrás. Jiu-jítsu e mais que uma arte marcial. É um estilo de vida.Em breve voltaremos mais fortes do que nunca.💪🙏 - @riliongracie on Instagram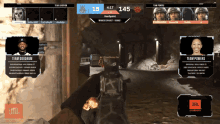 - Muhammad Ali seen walking back to his corner after KO of Cleveland Williams at the Houston Astrodome, Nov. 14, 1966.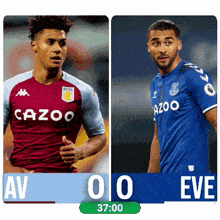 Call me the referee - @jgreenway12 on Instagram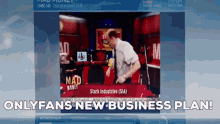 Bald head P - @p.forthepeople on Instagram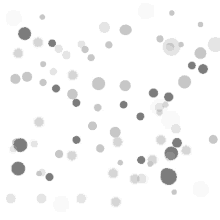 - @jncolosangeles on Instagram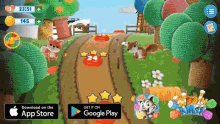 Arte para @alevantecia - @tocaborges.arte on Instagram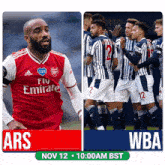 @paruloproduccionespro @parulobrasil @parulo_pro_bolivia @musicdzone - @oscarlarepa on Instagram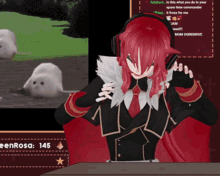 B L E U E T S @rusiros - @scristello on Instagram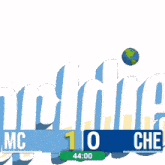 Este si que es todo un ANTES Y DESPUÉS Quien iba a decir que ese lindo y dulce niño crecería para convertirse en la bruja perra no perrisima siempre diva nunca indiva que hoy todos conocen y aman.... Pero ya encerio, amo lo mucho que creci y como encontre la forma de ser feliz a mi propia manera sin dejar de ser yo mismo. Porque así es como yo naci y siempre lo tuve dentro de mi. Solo necesitaba dejarlo salir y amarme tal y como soy. FELIZ MES DEL ORGULLO BRUJAS 🌈👑💅🏻 @alepadron - @nekkouke on Instagram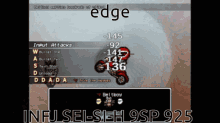 • Forget me not • Entretenez votre mémoire avant qu'elle ne vous oublie - - - @ecole_penninghen #graphicdesign #certainmag #designfeed #selectedwork #itsnicethat #fruitartclub #thedesignblacklist #graphicjuice #graphicindex #eyeondesign #memory #diapo #slide #analogphotography #penninghen - @myosotiscarlier on Instagram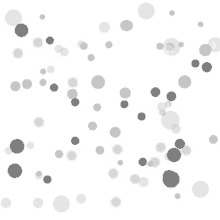 saudades sempre // rj x sp, brasil - @xhjyl on Instagram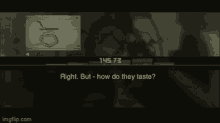 Me aventurando nas lentes da melhor fotografa de bh! Minha amiga @dani.dani.xavier #bjjgirls #curlygirls #curlyhair #cachosbra #cacheadas - @mcarolfaria on Instagram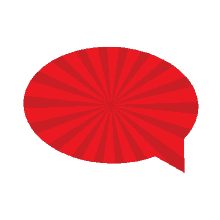 #tbt golosa de pura cepa ... ¡y a mucha honra! Feliz en la mesa, con mi lazote en la cabeza, pelándo el diente ... #paqueseanserios #niña #golosa #baby #smile #joy - @rutasgolosas on Instagram
- @lamamalonaoficial722 on Instagram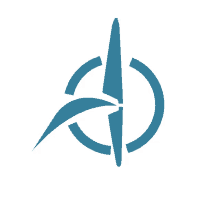 Dear Friends ! The 1st #Alpagut World #Championship is over. Congratulations to all the participants and all the friends who supported us. We are especially grateful to the state of #Azerbaijan and its president Ilham Aliyev for the fact that he pays great attention to sports. This was confirmed with the support of the Ministry of Sports of Azerbaijan for the #World Alpagut #Federation. we hope that the Alpagut family will develop even more and take its rightful place in the world. See you at the next world #championship. With respect Chairman of the Board of Directors of the World Alpagut Federation and Founder of Alpagut Martial Art Kutsan Vasif Namazov - @worldalpagutfed on Instagram
eu acho que eu amo esse moço... 🤭🥰💕💕💕 #tb dia dos namorados, jun. 2020 **fotos que eu não postei no dia pq estávamos muito ocupados brigando porque @vitor.f.m não aguentava mais posar e eu só tinha começado a brincadeira kjkjkkk 💖** - @luxyluxylux on Instagram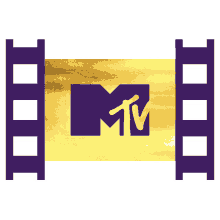 - Horn of Africa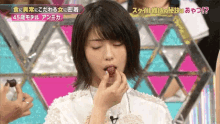 "This American Beauty," 2019 @creativecurvyginger ❤️❤️❤️ - @erin_casadei on Instagram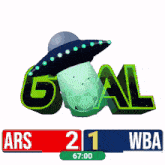 I am delighted to announce that I am now represented by Taka Ishii Gallery. My first solo show is scheduled for the spring of 2021, which is very exciting! You can see my works on display as part of a group show at Taka Ishii Gallery by appointment until July 25th. Painting: 'This is no laughing matter', Oil and oil stick on canvas, 2020 #artist #painting #art  #kunst #laughing #matter #contemporaryart #oilpainting #artinstallation #contemporarypainting #Tokyo #Japan #groupshow #takaishiigallery #jadéfadojutimi #jadefadojutimi @takaishiigallery #絵画 #オイルペインティグ #現代アート #現代アート #アート#オイルペインティグ - @jadefadojutimi on Instagram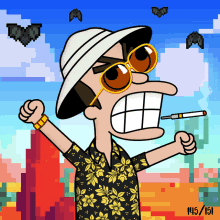 O tão sonhado, desejado.. quanto oramos, pedimos.. e chegou o momento de balançar a rede de novo 🤍 e o gol que eu tanto pedi, o Gol do Nathan, pra virada de jogo da libertadores! Eu te amo! Nós te amamos! Toda honra e toda glória a Deus, Ele nunca nos abandonou ✨🤍☝🏻 - @mariannefmota on Instagram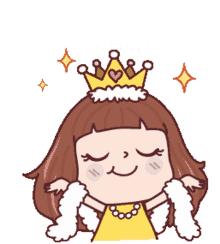 Eu te amo Frevo! Desde sempre e pra sempre! 3 - @ylanaqueiroga on Instagram
#15 - @dickwalsh on Instagram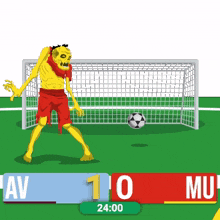 Otra semana de turno apoyando ayudas sociales!!! QUE SEA UNA BUENA SEMANITA PARA TOD@S!!! ( @fraancomerino se viene la grabación con el mejor de todos!!!💪🏽) - @omjvillarrica on Instagram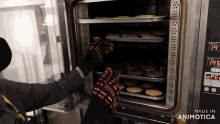 Happy Father's Day to all fathers out there, Especially my old man. Grateful to be able to call myself your son. The lesson you taught me and continue to teach me is something I hold dear. You taught me that being a man was much more then being strong or brave. You taught me that being a man was to stand for something, even if you're the only one standing for it. You taught me that being a man means being soft & kind to everyone, but also to be ready to handle business if need be. You taught me that no one's perfect in this world, but that's ok because we all just trying to figure out this thing called life. You taught me to laugh and smile even when life makes it hard to. Thank you mi Viejito, I love and appreciate you. Happy Father's Day to all the fathers out there. #fathersday #happyfathersday #diadelpadre #myoldman - @thatbigguy700 on Instagram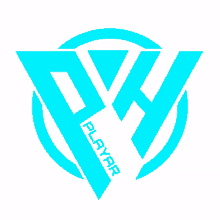 Madeleine St. Jacques is a pastel, watercolor, and mixed-media artist known for her use of vivid colors and textured hues to create pieces that convey movement and depth. She is one of more than 20 featured local artists whose work can be seen at the opening of the #montclairartsfestival on Wednesday, 11/29, 6-10 PM. That evening will also feature harpist Violetta Norrie until 8, jazz artists until 10 and a wine and cheese reception. Tickets for the 4-day festival are available by clicking the link on our bio page or go to montclairartsalliance.org 🎫🎨🎵 #montclairartsalliance #njarts #jerseyarts #artshow #montclaircenter #montclairnj #supportlocalartists #essexcountynj #harpist #wineandcheese #watercolors #healingart #energyhealing #spiritualart #planetaryhealing #montclairnjartist #sacredgeometry #intuitiveartist #templeofcolorarts 🍷🧀 @templeofcolorarts @montclairorchestra @operamontclair @violetta_maria @jazz_house_kids @astorprime @seedartistsnj @pushcartplayers74 @thewellmonttheater @montclairnj @montclaircenter - @montclairartsalliance on Instagram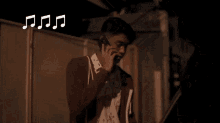 Exame de DNA? Pra quê? - @tsitonio on Instagram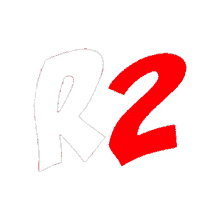 Oggi siamo in via Galla Placidia 194, dalle 16:00 alle 20:00! || #HISPAM #art #exhibition #walls #contemporaryart #contemporarylove #mood #pelucas #albertodeblobs #Roma #romanstyle #urbanart #studio #artstudio - @w.a.l.l.s on Instagram

Muito bom ter você junto com a gente, meu amigo Renan! Eu 💛 Arraial - @renatinhomvianna on Instagram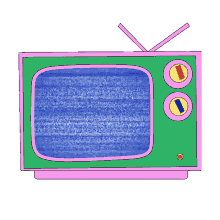 Been hanging in NY, 4yrs today, What a Journey! #chingon #latony #posted #hanging - @snoutt_digdeep on Instagram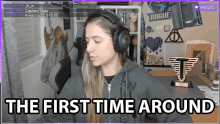 #onda - @labamba_balaclava on Instagram
As we prepare for the virtual Nanas Run 5K it is so fun to look back over the years at our teams participation! Thank you Nanas Run 5K for sharing these great memories! For those looking to sign up for the virtual race visit www.nanasrun.com - @porschegrandrapids on Instagram

I know we are all stuck at home but I just wanted to remind you that i've always been the flyest - @niceguyxvinny on Instagram

- "ACORN" MIXED MEDIA. JRM, 2019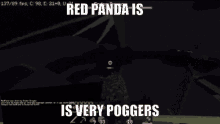 Me+shaving+(-10years)+freemasonry - @viktorlente on Instagram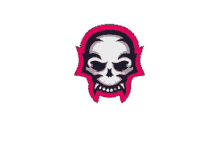 Today's polaroid w. @minrumusic #retro #polaroid - @povelwidestrand on Instagram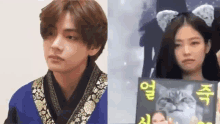 Don't ya hate it when u walk into da gallery and it's ur art? Nah it's super cool - @jason.saffer on Instagram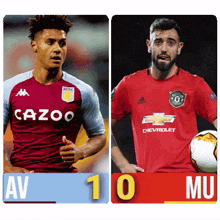 Superspreader. Not for sale. #tiedye #icedye #art #snakedyes #boulder #cerebral #color #design #heady #phish #gratefuldead #psychedelic #hippie #earth #dharmatradingco - @snakedyes on Instagram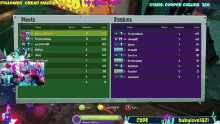 Tim Johnson 'Parallel Universe' continues in the online viewing space until 3 October. Click the link in bio for details. . 'Dorje Drakten' is one of the painting collaborations with Daniel Bogunovic. Tim says: "Dorje Drakten is a celestial being, a god in the Tibetan Buddhist pantheon. To be riding on a snake is actually a very rare image. That's the only one I've ever seen, I don't know where Daniel found it. . The painting has details of the monastery where Dorje Drakten is the protector deity and which is where the Nechung Oracle resides. It's a depiction of the valley with the monastery in the middle, and the outer houses and surrounding fields and the mountains in the distance. . There are also some of the other associated temples, and some deities that would also be connected to the original deity. There are families of deities that connect and they form groups that are used in Tibetan painting. . In Buddhism there's a system with connections that's built up over the centuries and you just accept that a human personification is an emanation of the celestial or Buddhist figure who is in a sense, conceptual." . Image: TIM JOHNSON with DANIEL BOGUNOVIC Dorje Drakten 2019, acrylic on canvas, 183 x 152 cm . #tolarnogalleries #timjohnson #danielbogunovic #painting #contemporaryart #australianartist #buddhism #dorjedrakten #deity - @tolarno on Instagram

Happy Father's Day - @venkysbass on Instagram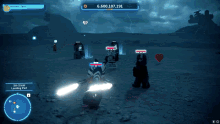 I and @eugenieshinkle have been up to a lot over lockdown! Weve started C4 Journal, a writing platform dedicated to photobooks. Have a look at @c4journal for more info. Articles from me, Eugenie, @matt.dunne @lillianwilkie and others are in the works. Link in bio, and on the C4 Journal account 😊 - @callum_beaney on Instagram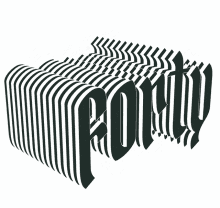 The Lady, and her bra. #selfexpression I live an ordinary, yet extraordinary life. Being an #infj personality Both my brothers are colour blind. I have a rare eye condition; a blessing which allows me to see millions more colours. Colours are my world. This #abstractexpressionism mixed media painting on wood, not hollow🥴 is a self portrait. Note the #orbs as this is what I see. At times I decline to have my photo taken as sometimes the orbs, especially when I am grieving, surround. I have been in group photos when the photographer has asked to do a redo. Honour the sometimes decision to say no; with everything we dont always know the whys. I have a healthy EQ, and IQ yet the slogan, Not the brightest crayon in the box fits me #toadally at times. In this painting I am wearing my bra backwards! Yup, I went an entire day without noticing. And I have boobs!😋 Ability to laugh at ourselves, keeps us young. The final layers include #roygbiv Acronym for the colours of the rainbow. 🌈 - @christodallyinspired on Instagram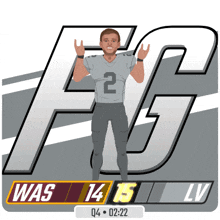 - David Bowie I will be showing some new works these days @daily_lazy booth D25 @artgeneve. Swing by if you are around #yorgosstamkopoulos #newwork #oiloncanvas #oilpainting #abstract #shadowpaintings #blindpainting #oilpastels #geneve #artgeneve #genf #dailylazy 📸@rtrevorlloyd - @yorgosstam on Instagram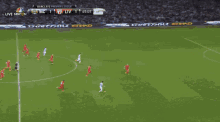 20 años!!!! Atras de hermosos recuerdos con gente maravillosa!!! Que llevo en mi corazon!!!! Gracias a todos!!! Y en especial a Luis Ciancia por darme la oportunidad que recordare toda mi vida 🇦🇷🥰 - @gabrielminadeo on Instagram

ʕ •́؈•̀ ₎ ♡︎ ♥︎ ♡︎ ᯽ - @zogarism on Instagram
Congratulations for 70k on Instagram, you deserve more than that and I am super proud of you favourite. And yes soon it will be 100k and I cant wait!♥️✨ . . . @siddharth93batra . . . #GuyBeauty #MensFashion #SiddharthBatra #SB #BeautyBasic #Inspiration #FanPage #70k #HappyDay - @_siddharthbfanpage_ on Instagram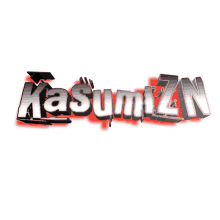 😭😭😭 so 5 years ago was his first day of Secondary school lol! And today he is off to 6th form.. So proud of you son 😭🙌 - @sifu.della on Instagram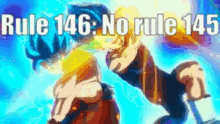 One of the prominent driving forces behind Santati, Gaurang Shah (@gaurangofficial) interprets thirty landmark paintings from artist Raja Ravi Varma's work, translating the art into wearable canvases. Paying tribute to the swadeshi philosophy of Mahatma Gandhi, these mythological scenes have been transferred, warp by warp, on to saris woven in hand spun khadi. The silk yarns used for the jamdani weaving have been naturally dyed. Delving further than the basic colours possible in natural dying, 600 shades and hues were developed to recreate the paintings, paying heed, throughout, to the time and light they were created in. #BaldotaFoundation #Santati #MahatmaGandhi #Art #Fashion #Exhibition #Khadi #Textile #Culture #India #Gandhi150 #Architecture #Museum #FineArt #Exhibit #Artist #Gallery #TRRVF #Vastrakala #IndianCulture #Canvas #IndiraGandhiNationalCentrefortheArts #NewDelhi #TheGandhianPhilosophy #Gaurang #GaurangShah - @santati_then_now_next on Instagram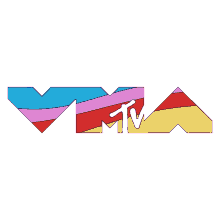 Still a little bummed that I can't upload this piece in all it's glory 😤. Finished it a few months ago, but it's too big and dense for IG to really capture everything going on. Someday y'all will get to see it in person. Probably the most intense thing I've made so far- at almost 2ft x 3ft done freehand with an 01 micron pen . . . #phillyart #phillyartist #freehand #surrealism #psychedelic #lowbrowpopsurrealism - @scumlizard on Instagram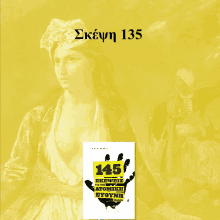 The Lesson - @zachbruder on Instagram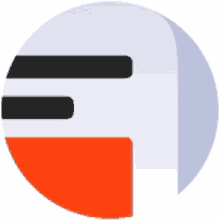 - @brynhildurth on Instagram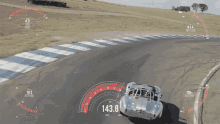 #10yearchallenge - @jimhairdontcare on Instagram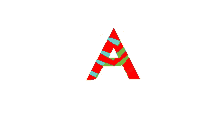 Quando entrei pela primeira vez na academia, eu não imaginava que um dia completaria 3 anos de treino (07/03) me sinto muito feliz pelos resultados que estão aparecendo, pois não foi fácil, às vezes dá desânimo, você pensa que seu corpo não evolui, não é todo dia que você vai chegar no ginásio e mandar aquele treino pesado, tem dias que você vai estar lá só para manter a rotina ou porque não tinha nada pra fazer em casa e decidiu ir treinar, muitos faladores te criticando dizendo que isso é perda de tempo, ficar levantando peso é coisa pra quem não tem o que fazer... eles acham que isso é muito fácil, mas só quem se dedica a essa vida sabe o quão difícil é se manter firme, buscar forças da onde não tem para ir treinar, comer a mesma coisa repetidas vezes para seguir uma dieta, dar do seu melhor para sentir a sensação de dever cumprido. Me apaixonei pela musculação porque ela te faz se sentir bem com a vida, te torna mais disposto, não é só levantar peso e construir um corpo musculoso, na maioria das vezes serve como uma ótima terapia. Musculação é meu esporte 💪🏻💪🏻❤️❤️❤️ #musculação #fisiculturismo #shapeinexplicavel #bodybuilding #bodybuildinglife #bodybuildinglifestyle #saúde #saudeevida #fitness #mundofitness #academia #evolução #determinação #corposaudavel #estetica #treinoemcasa #treinopesado #treinoefoco #dieta #nutrição #bodybuilder #motivação #hipertrofia #resultado #massamuscular #edfisica #bacharelado @schwarzenegger - @musculacao_e_fisiculturismo on Instagram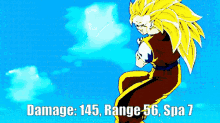 Negociando con Pepita Benagalbón su caché en Entubadas por Amor, el video de esta Navidad. #pepitamola #pepita#pepitabenagalbón#marbellla#costadelsol#filmphotography #star#superproducción #cineypandemia - @lapolacamarbella on Instagram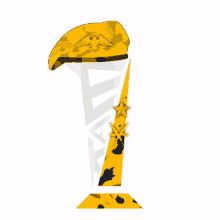 Armamos team de mujeres en esta editorial para @valentina.karnoubi ⚘ protagonizada por las hermanas Nunzi @carlunnn @melinunzi ~ Beauty @belusaenz Dir Creativa @jimosoriano Cliente @valentina.karnoubi @valeryparanohacerlio - @revolt.estudio on Instagram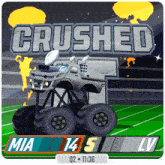 📷 Registro raro do grande mestre Carlson Gracie no Pan-Americano de 1996, enviado pelo seguidor Dyonisio Bichara, que também está na foto. Conta para a gente nos comentários a história desse encontro, @dyougb Parceiro: @bjjflixbr O BJJFLIX será a maior plataforma de conteúdo digital do mundo e o ORIGENS JIU-JITSU também estará lá com conteúdo exclusivo para todos os assinantes. ••••••••••••••• #jiujitsu #bjj #bjjflix #gracie #carlsongracie #origensjiujitsu #joaobarreto #brazilianjiujitsu - @origensjiujitsu on Instagram Eu sempre digo que faço aniversário duas vezes no ano, uma 21/02/65 o dia que nasci a outra 12/06/1993, esse eu comemoro com todos os palmeirenses. - @evair9oficial on Instagram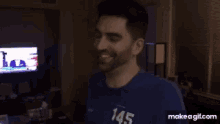 If you're serving Beethoven #realness and you're not @stefan.cassomenos are you doing it right? MCO is serving Beethoven's Piano Concerto No 4 with Stefan on @melbournedigitalconcerthall 30 July so you'd best be ready with a ticket. Details see link in bio ;) #beethoven #beethoven250 #streamingconcert - @melbchamberorch on Instagram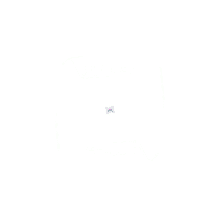 SUPER HAPPY TO LEARN LAST WEEK THAT MY MA PORTFOLIO HAS BEEN SHORTLISTED FOR THE @i_d X @artsthread @globaldesigngraduateshow IN COLLABORATION WITH @gucci SHOULD YOU WANT TO, YOU CAN VIEW AND VOTE FOR MY WORK IN THE CATEGORY OF SPORTSWEAR AND DENIM. LINK IN BIO. ~ MA COLLECTION RESEARCH DEVELOPMENT COLLAGE 2019. #menswear #fashion #centralsaintmartins #london #id #artsthread #gucci #globaldesigngraduateshow2020 - @crabtreej on Instagram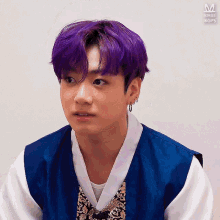 @artdeliveryvan on site installing these great #paintings by #puertoricanartist @arnaldo_rochepr courtesy of @biaggifaure! - @artdeliveryvan on Instagram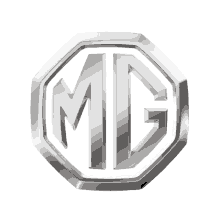 Always militant. 💫 - @dashflash_ on Instagram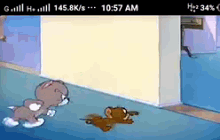 Hi everyone, I'm Felipe, an ambacebador at UC Berkeley. I'm a second year studying Environmental Science, Spanish, and French! Originally, I'm from Downey, CA (Los Angeles) but I've also lived in London, U.K and currently live in Berkeley, CA. Like most college students, most of my time is spent catching up the endless pile of work, so I almost always have a cup of yerba keeping me company. Given classes are online, I decided to create a diy zoom background featuring postcards from my time living in Europe and of course, some guayaki themed decor by reusing caps from the glass bottles and combining them with some paint swatches. Plus, over quarantine I've bought a few plants and I am currently propagating another in a reused glass yerba bottle. I hope you all are finding ways to stay busy and sane while also social distancing and wearing your masks! Hasta luego y gracias :) ~ #Ambacebador @felipe.quezada13 Photo @aprilfernn - @ambacebador on Instagram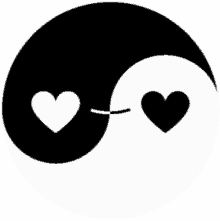 - 3D Window Ideas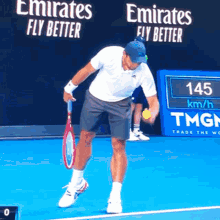 Did you know that our chocolate box designs are original pieces of art from local Australian artists. Does this look familiar? . When we developed this range I always new I wanted the packaging to sing Australia, art, happiness and culture. I fell in love with @emmablythart work when I visited Broome and was so humbled when she agreed to collaborate with us for our Dark Wattleseed and Almond bar! Her pieces are quintessential Broome and every time I see them I am taken back to my happy place! Ohh I just love her artworks! . Have you seen her work? Which piece is your favourite? - @kakaduplumco on Instagram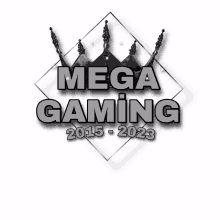 Simon pour @agogogang @agogo_official #color #shooting - @quentin_obear on Instagram

- Turned 40 yesterday and got sent this from my old man. Spot the avocado curtains, plastic chillies, breadbox, fake terrarium in oversized snifter and wallpaper so loud it could start it own party. Welcome to my grandmas house.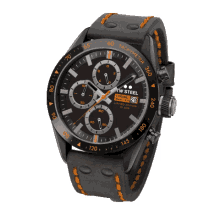 #abstractart #acryliconcanvas #myart #originalart #acrylicpainting #interiordesign #decoration #decorationideas - @pipperlyart on Instagram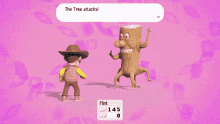 - Hawaiian Shirt. 2001-1999. Black and White image is the newer one. Still have the shirt.
Making pretty things in preparation for my drawing 2 class. Pastels are annoying but that vibrancy is hard to beat #artteacher #contemporarypainting - @carlsonhatton on Instagram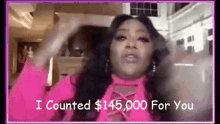 #throwback To the time we exhausted our local mall Photographer for family picture day. #love @agent607 @singing_stylist - @josueperezhair on Instagram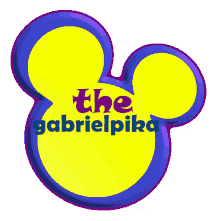 ayer se me explotó el cuerpo, dije: no se puede ocultar un corazón que está latiendo tengo sed ya no me dan miedo las palabras ni que en el medio de la noche alguien venga a buscarme. puedo confesarme nunca supe responder a los elogios ni a saber vivir sin que la nostalgia me inunde. creo que soy un pasado y un futuro enfrentándose. y aunque ya no quiero saber quien va a ganar todavía sueño con algunos mensajes. y aunque trato de que el mundo no me afecte aprendí que ni por mas que me esconda en un lugar impenetrable este va a dejar de doler. ahora siempre que puedo elijo volver al abrazo de mis amigxs o al perdón de mi viejo en alguna calle de buenos aires inundada. la tranquilidad ya no se negocia. elijo creer en lo que me rodea. y agradezco el impulso que nos mantiene en movimiento. para que llegado el momento final mi paso no haya sido en vano. - @fgcholaky on Instagram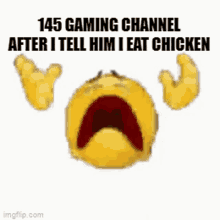 Always making moves #fcportobasquetebol #portugal - @jimmymackey1 on Instagram
Me achem nessa foto #tbt 🔙 @senseihenriquemachado - @aryfariasmma on Instagram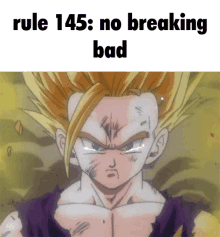 Papi papi.. @razasan_ @fiosomayne - @mrlatchou on Instagram

It's coming along... - @bigafitch on Instagram

On the Corner ❤️s Bandcamp Friday - the weekend starts here :) 🔊🌝🪐🌟🔥 Available now; 👑 20% off the digital of all our releases with the code: digitalotc20 [Valid until Monday] 👑 Our Family Subscribers have got all of these beautiful records (⬆️ with more to come) this year for just £15 per month (our international fam pay a small stipend to cover tracked worldwide delivery). Join us and help us get beautiful music to the world, save on shipping and be the first to hear our new releases and works in progress. 👑 The double-vinyl repress of Asher Gamedzes Dialectic Soul has landed and the limited stock we have is on its way out of the door! 👑 OtC September Sale: there is currently 30% off the vinyl edition of Collocutors Instead, Tenesha The Wordsmiths debut LP, Penyas - Super Liminal and, Penya Safari and Hieroglyphic Beings Synth Expressionism• 🇺🇸USA Subsidised 🚢 shipping: by exporting in bulk each month we're now able to offer 40% off of shipping rates to the USA 🙏🏼 🎰 All physical orders over £70 this weekend include a heavy-weight, over sized DJ Tote on the house! 👀 🥁 At 10AM BST tomorrow well be adding; 🚨Sold Out copies of Guedra Guedras So of Sun EP [10 copies], Door to the Cosmos 12 Sampler [10 copies] & Mugwisa International Xylophone Group. There are also four copies of Black Noise 2084 on CD for the really early birds 🦅 🚨A flash CD Sale! of 30% off all our CDs and a bundle deal of 3CDs for £18!!! for 24 hours only and whilst stock lasts. ❤️🙏🏼🔊 Thanks to our global family and the 🌟Bandcamp community 🌟 that help us bring tomorrow's sound, today! - @onthecornerrecords on Instagram

🔥 - @julesbirn on Instagram

♌️ - @oscargagui on Instagram

- @lorenzo_ambrogio on Instagram

- Irish Mob

#migraciones1984 - @tamapadron on Instagram
Work is fun..❤❤❤ #tiedye#art#colorful#handmade #scarf #designers#design#yogyakartacity#indonesia# - @ninadoel on Instagram
#tbt🔙📸 ni siquiera me imaginaba todo lo que aprendería y sigo aprendiendo después de ese momento... #recuerdos #graduacion #esfuerzo #disciplinapositiva #fuerza #fe #upel #venezuela #sueños - @ferkikemusic on Instagram

- MIYAVI

- @mariadamianajardimrocha on Instagram
Ya salió #instinto✨ y está disponible en todas las plataformas para que lo escuches! . Hermoso primer trabajo realizado entre encuentros, viajes y Pandemias junto a un equipo de talentosxs compañerxs y amigazxs a quienes les agradezco muchísimo la dedicación y entrega! Se vienen mas músicas. Este es el dulce nomás!🍦🎶 . INSTINTO Letra y música: @v.i.r.ok 🎛Producción, Bajo, Guitarras, Synthes: @martinlongoni #lavaquitaestudio 🥁 Accesorios y Percu: @ezemalec 🎚 Samples y scratch: @migma88 Mastering: @juanstewart 🎨 arte de Portada: @vero_ramona 💻 digitalización y edición: @annita.vivanco Feliz día a todxs lxs maestrxs de nuestras vidas!! Estoy contentísima🦋 - @v.i.r.ok on Instagram

A massive happy birthday going out to my dad! Thank you for believing in me and for all the support from day one! I think I turned out alright 🤪#colgatewhite #thankgodforbraces #Throwback - @djmannymusic on Instagram

Graduation n dat 🎓 2020 - @0m1d__ on Instagram

- @henribaviera on Instagram
- Artwork
"La Brea Poppies" in Majeure Force Part 1 @nightgallery on view by appointment until July 25 - @sterlingpastel on Instagram

Felt cute, might exorcise some evil spirits later, idk. #mobpsycho100 #kageyamashigeo - @ilvi1 on Instagram
- A page from my artbook Tata, oil on canvas, 20x20cm.
Essa mudança externa, sequer conhece a mudança interna... - @vyleno5e on Instagram

+365 9/5 🎂 - @t.warren1 on Instagram

no comment - @getcater on Instagram

- Dust Fest II, Alexander Sascha Wolff, Oil on Canvas, 2007
- Annelie Solis and Others

- Light Through the Thicket, Me, Acrylic on canvas, 2020

So thankful to @camerondemarco and @shoyoroll for letting me be a part of the image. Even more thankful that I got to share this experience with my brother @antg93 . Theres still some cool stuff in the background thats in the works. I am doing my best to live my life as truly as I can and nothing has made me happier 😊😊😊 #pma #shoyoroll #bjj - @ruck_faymundo on Instagram
CO friends! Head to Denver Park tonight at 8pm to see a much anticipated full length video featuring @doobierubi and pals! 🙌🔥 #AN1MALMFG #Skateboarding #SkaterOwned #OnAMissionVideo - @an1malmfg on Instagram
Daniel Gibson's A four week Alan Watts video loop, 2020 captures the artist's desire during the recent lockdown to hit the road and head south to Baja (swipe for detail of bug🐞🚗). 🌻🌊🌞 Come see this painting and more works by Gibson (@hotburrrito1) in our current project room show, alongside works by Todd Gray, Amanda Ross-Ho and Francis Upritchard, curated by Amir H Fallah. Link in bio. 🌺🦋🌼 Growing up in the border town of El Centro, LA based Daniel Gibsons paintings intermingle abstracted human figures, objects, and elements of nature to create dream-like narratives, using memories to explore themes of identity and migration. 🐞🦋🌹🌞🌻#danielgibson - @shulamitnazarian on Instagram

really wanna corset belly - @thankyou_ali on Instagram
Dowlet Orazgylyjow 🤼‍♂️ munan beylak hem ustunlik arzuw edyas ! 🇹🇲 - @tkm_erkin_gores on Instagram

Chromo-Clouds N.06 40x40x5 cm Mixed media: permanent acrylic paint marker on canvas. 2019 Poem Fernando Pessoa . . . #artcontemporain #artecontemporanea #contemporaryart #contemporarypainting #peinturecontemporaine #pinturacontemporanea #artcollection #artgallery #colecionismo #clouds #canvaspainting #wordasimage #fernandopessoa #goldart #viathorey #poempainting #pequenoformato - @ericakaminishi on Instagram

Both Jimis at my clients place. - @mattkressart on Instagram

Nuestra querida colaboradora, la artista y pensadora Thelma Vanahí (@thelmavanahi) abre #DeCerca, nuestro espacio para el diálogo e introspección con creadorxs que admiramos. Esto lo hace con una entrevista a uno de sus artistas contemporáneos favoritos, el brasileño Vantees (@Vantees), el cual al igual que Thelma, posee un interés en los transeúntes y la fuerza con la que se desplazan por las calles en busca de sobrevivir. Vantees, a parte de fotografiar a estas personas, ha desarrollado una serie de impresiones de estas fotografías sobre paredes, alargando y casi inmortalizando su recorrido en superficies tan fuertes como su determinación en seguir adelante ante las adversidades. ¡Pueden leer la entrevista completa en el link en nuestra bio! - @holapardo on Instagram

Bugün size büyük bir mutlulukla bugünden itibaren bu büyük takımın bir parçası olcağımı bildirmek istiyorum. Benim için inanılmaz bir gün. Yeni sezonun başlamasını sabırsızlıkla bekliyorum ve kulübüme en iyi şekilde temsil edeceğime inanıyorum. Transferimde emeği geçen herkese teşekkür ediyorum ve aynı zamanda bana güvendiği için başkanımıza çok teşekkür ediyorum. - @diegoangelo3 on Instagram

Jamie wearing knit vest, shirt, vegan leather shorts made from deadstock Sportsgirl bags and foam hat from yoga mat - HMU @seanetc Photo @t__l_o - @iordanesspyridongogos on Instagram
@stefan_cooke e-store opens tomorrow from 10am and was designed by @erosandphilia - @jakewkburt on Instagram
Feliz por recibir el premio del arquero de año. Gracias a mis compañeros que formamos un grupo excelente de trabajo, a @fcporto por la confianza,a mi esposa e hijo por acompañarme día a día❤️,a mis padres, mis hermanos, mi familia y mis amigos por estar siempre junto a mi,se los extraña! Gracias a la hinchada por todo el cariño recibido en este año. Ya preparado para lo que viene con mucha emoción. Gracias @ligaportugal 💪 #VamosPorto #AM1 - @agustinmarchesin1 on Instagram

#GinnyCasey "Houseplant Dreaming" 2020 - @halfgallery on Instagram
Heres a beautiful picture of Saru to add some more sunshine to your day and to let you know that weve just posted a new blog post about news at the Archive during lockdown. You can read it on our website under 'news' 🌴 - @warnertextilearchive on Instagram
#tbt❤️ Mateuzinho em 2002, provavelmente no Teatro Glória, já no seu 3o ano de Bloco dO Passo! - @xaviermateus on Instagram

- [WDYWT] My fashion sense isn't amazing but it's come along. Want to say thank you to you guys for helping motivate me to lose weight and dress better
Hi loves! I've decided to officially re-launch my fashion platform, Kitlin Couture 🤍 As the pandemic continues, we're all aware that there is also an economic crisis occurring across the globe. In the fashion industry, we've already seen the closure of well-renowned businesses like Barneys, Sies Marjan, Opening Ceremony and more. Some closed due to lack of sales during the COVID-19 crisis, others simply shut down because of the decline in retail. Now imagine what local fashion businesses have to endure during these unprecedented times on top of the industry being in financial calamity? Because of my love for vintage and sustainability, I want to re-invent Kitlin Couture as a platform that sheds light on vintage stores and other local retailers that deserve unconditional love and recognition. Most of these clothes were either passed down to me and/or purchased from re-sellers and vintage stores. Every piece has a narrative, and I would love to share with you all their stories and who/where they came from. No more fast fashion. It's time to support your local retailers now and moving forward! Stay safe everyone xx Love to you all, Michaela - @kitlincouture on Instagram

Essen, Ed. Die Schönen Bücher, Germany, 1965 #photobook #photos #photo #book #edition #architecture #architecturephotography #photographie #photography #blackandwhite #blackandwhitephotography #noiretblanc #noiretblancphotographie #building #layout #image #livre #livrephoto #library #collection #art - @revuephotos on Instagram

This is my mom and me in 80s Yugoslavia. My loving mother got sick and after a few weeks got diagnosed with cancer. Six weeks after diagnose she left this world. She left with the sun a couple of weeks ago. Her short illness and time in the hospital were traumatizing, painful and sad. Being sick with such serious condition in Covid-era Serbia is worse than you could imagine. Due to lack of medical staff, more fragile patents (including my mom) are put in diapers and not allowed to leave the bed. She walked into that hospital on her own feet. And lost her mind over the fact that she was turned into an invalid. Some medical procedures are not performed properly because the whole system is collapsing. This often puts patients at risk, sometimes life-threatening risk. The worst part of the story is that she was all alone during her time in hospitals. Visits are not allowed at all because of the virus.Apparently the masks are protective only if worn by doctors and nurses, they dont work for family members. We couldnt see her and she couldnt see us. There was nobody to hug her or hold her hand. She died all alone at the age of 62. My heart broke multiple times in the last months. And while everyone was posting black lives matter there was only one life I cared about - my moms life. I spent days and nights trying to find solutions, corona situation made everything impossible. In the last week my mom was screaming she cant take it anymore, the isolation, the hospital life. There was no way for me to get her out and her heart just stopped. Just a few days after the funeral, Belgrade was on fire, protests were turning into violence. I didnt have any capacity to deal with that. My familys well-being was the only priority. So, please, stop asking me why Im silent on political and social issues across my platforms. I just cant. Its too much for me right now. I cant. I cant. Do not judge and pressure people before you are familiar with their individual context. One can only fight some battles, not all of them at the same time. And remember - not all corona victims are covid positive. I love you mom, love your pure and tender soul forever ❤ - @tijanatt on Instagram
Feliz Cumpleaños querido Maestro @marceloomargarraffo que pases un día maravilloso!! Y gracias de todo corazón por haber despertado en mí, cuando era muy chico y vos me entrenabas, el amor por la enseñanza y el sueño de luchar para que el hockey Argentino sea el mejor del mundo!! Abrazo del alma como ese que nos dimos en la segunda foto, en ese partido historico cuando le ganamos a Pakistán, quién era el último Campeón Olímpico, en el debut del Mundial de Londres 86 - @cachovigil1965 on Instagram

PAEON 2020 72"x 48" . . . . . #kateclements #glass #peony #flora #wallpaper #arch #installationart #contemporaryart #pandemicart - @kate__clements on Instagram

Out to dry Oil, aerosol, oil stick, acrylic 2020 (Sold) Reworked #painting #acrylicpainting #oilpainting #contemporaryartwork #contemporaryart #art #artwork #vancouverart #studioart #abstract #stilllifeart - @m.rozen on Instagram
Polaroid - un bel été - 2019 @audrey_photographe _________________________________ #polaroid #polaroidoriginals #polaroidcouleur #color #flowers #fleurs #pola #photocouleur #like4likes #l4like #l4like #follow4followback #followme #follow4follow #igersnormandie #normandie #l4likes #nature 🌸🌻 - @audrey_photographe on Instagram

- @jonnecheverria on Instagram
Dibujos de bitácora #4 Esto los hice cuando apenas había iniciado el encierro - @gauxmora on Instagram

"Rider" • 2020 • Pencil and oil on wood panels • • In 2013 I made an animation titled "Spin" in which I appropriated images from 19th c. photography pioneer, Eadweard Muybridge's animal motion studies. The animation ended with a loop of the buffalo galloping forever in a field of stars. Since then, I have had a recurring dream about riding this beast— nestled deep in its fur, clutching fistfuls of curls as it hurtles us deep into the night. This drawing, "Rider," was the last one to be completed for my solo show— the last hold-out in the studio— refusing and refusing to be resolved until the small twilight hours that remained before the works would be shipped to London. Seeing it now, from this distance and with the benefit of some time away from it, it is so clear to me how the process of making a drawing becomes inextricable from the story it carries. • • "BATTLECRY," my first solo exhibition with Goodman Gallery, is currently open for viewing at the London space. So come, all you yearning, longing, and socially-distanced lovers, and let me tell you about love. The gallery is open for walk-ins, or use the link in my bio to book an appointment. • • See also the stunning and poetic works of Mateo López in his concurrent solo exhibition, "Make do and mend." • • Both shows open now until 26 September. • Goodman Gallery London • 26 Cork Street Mayfair • • @goodman_gallery• • Eadweard Muybridge • Buffalo galloping (Animal locomotion studies) • First published in 1887 • • #eadweardmuybridge #tellmeaboutlove #pamelaphatsimosunstrum - @pamelaphatsimo on Instagram

Missing my old studio today Photos by @jacquelinecastel - @caroline.schub on Instagram

- Grandpa in film school around 1950. He looks exactly like James Franco in this picture.

Congratulation @yavuzgallery Thank you @canyavuz_sgp thank you @caryn.q thank you @sarah_hibbs_ thank you @klarasati_ thank you @midorifire Ten years ago, on 18 June 2010, Yavuz Gallery opened in the heart of Singapore's museum district of Waterloo Street with its inaugural exhibition Open Frame: New landscape photography from China. Glancing into our metaphorical rear-view mirror at this decadal anniversary, 2020 provides us the opportunity to reflect on our past as we advance into the future. Closer than they appear is a powerful two-part exhibition; the first took place in our newest location, Sydney last month, with the counterpoint in the gallery's genesis city, Singapore. Featuring 15 celebrated artists originating from across Asia-Pacific, Closer than they appear acts as a wormhole to connect the two galleries. Representing a diversity of generations, approaches, and viewpoints, artists embark on this spatial journey by exploring understandings of landscape, country, and location; as well as temporally - evoking life, death, and rebirth. The infinite lines of time and space meet always at the crossroads of the here and now. We pause to look back at where weve been - another glance into our mirror, before resuming the journey ever forward. - @zicoalbaiquni on Instagram
Ser vivo, la luz que vez en mi, está en ti. Mucho amor para ustedes🐲 - @juanpamental on Instagram
Thank you @palmssportsuae and Mr. @fouad_darwish for taking care of our families in this challenging times. With your support we will come back stronger 👊🏼👊🏼👊🏼 I am very thankful to everything that Jiu-Jitsu gave me, and now it will be the time to work as hard as we can to help the Jiu-Jitsu community to get back on their feet 👊🏼👊🏼👊🏼 📸 @leomaiabjj - @pedroduartejj on Instagram

A great monent frozen in time.. Um grande momento congelado no tempo. - @terrinha_draculino_bjj on Instagram

本日はわたくしのデビュー記念日! 丸20年という長きにわたりプロレスを続けてこれたことに感謝しこれからも精進して参ります。 同日デビューのスピードスターも20周年おめでとう🎊 2000年9月2日 メキシコ・アレナナウカルパン 対吉野正人 - @owashitoru on Instagram
Been mostly making paintings recently Untitled fence acrylic on canvas 40"x30" - @evan_jourden on Instagram

- Art du collage

Yesterday my family and I received the devastating news that my papi (as we affectionately called him) suddenly passed away back in Nicaragua. He was my Mami's great love. My mom, tio and tia's dad and mine, Ramiro and my cousin's grandpa. It's heartbreaking that we can't be there as a family to lay him to rest because of the pandemic but I hope our love for him shines through. He left us with the fondest memories. Ramirito was a total character! He gave each one of us kids crazy nicknames. Mine was purrucu parra (LOL it makes no sense but it was perfect). He used to love playing pranks on us, too. His favorite thing to do to me, specifically, was pull my ear. As a little girl I always hated it but I really miss it now...More than ever. He was an avid baseball fan and we all inherited that from him. All the boys in our family played it growing up. Cooper will too! He loved raising and riding horses. He owned many on the farm throughout his life. He taught each of us how to ride a horse. He loved music which we all also inherited. He always loved a good mariachi ballad but he also enjoyed the opera music my cousin would serenade him with. He always loved a good drink and a nice rocking chair chat. He was a master card player and beat us often. The list goes on and on. He left this earth with a big hole, but his legacy lives on and we are thankful God lent him to us. Appreciate everyone's prayers during this time and thank you for those thinking of us. Rest In Peace, Papi and I hope you are rejoicing reunited with my Mami. Te quiero mucho. - @flowersinherhair1 on Instagram
Frankly I'm pretty impressed that high-school me put this outfit together for whatever themed day it was, 1970s Day, 1960s Day, whatever. (In hindsight I'd peg this as a mashup of let's say 1968 and maybe 1973.) ALSO PLEASE CONSIDER that this photo was taken in 1995ish, meaning we're ~25 years removed, which is the same gap of time between this photo and the long-gone era I was pulling from, which def. seemed like Ancient History at the time. ⏰☠️ - @hassiotis on Instagram

•BJJ Paulista CBJJE• @_yassanchezbjj campeã🥇🤖🔥 . . . . . . . . #bjj #bjjgirls #fpjj #jiujitsu #jiujitsufeminino #jiujitsugirls #jiujitsulove #bjjkids #bluebelt #atletas #oss #jiujitsuparatodos #artesuave #campeonato #japapatchs #prime_esportes_tatame #thebestoffemalejiujitsu #oss  #artesuave #rsntraining #blackbelts #brotherhood #vouk #voukbrasil #cbjje #tatameforgirls - @yasminyarasanchez on Instagram

Na minha época não tinha grade aí dava nisso ! Feliz dia dos país! . . . . #felizdiadospais #brasíliadf #valetudo #indiodojo - @mestreindiojj on Instagram

two years.. thoughts become things... u can achieve anything u want.. u got this - @miikevv on Instagram

A good hairy situation here - @natanazolini.art on Instagram

1997 - @leotrielli on Instagram
- Lost 40lbs so far thanks to fasting!
- Best gift from Neymar.
Dem can seh anything Dem Wah seh, JAMAICA is nothing without the spiritual teachings of RASTAFARI..... More time mi ashamed fi even call my self Jamaican knowing how them treat we as Rasta Yute growing up in Jamaica when having dread locks wasn't the cool ting fi have, yet the whole world love we.... A dem same ting ya make people Wah creme Dem hair and bleach dem skin!!! Last but not least Bustamante the man who responsible for nearly wiping out the teachings and Culture of Rastafari is not my national hero. And all who feel like Instagram is where the revolution is unnu better guh start FARM!!!! #growyournatty #growyourownfood #plantmarijuana - @keznamdi on Instagram

Happy #stepbacksaturday my lovelies!!! Thank you so much to @pinkcowlandreads for creating this tag! 💜 Today's book is a first book in a series by a very popular author! The hero kidnaps the heroine under suspicion she's a spy! (One of my favorite tropes is kidnapping romances so of course I'm already obsessed!) This edition is a beautiful back cover stepback that I am obsessed with! Make your guesses below! ~ Meghan . . . #stepbacksaturdays #historicalfiction #historicalromance #romancestagram #bibliophile #instabooks #romancebookstagram #romancebooks #romancereadersofinstagram #romancenovels #ireadromance #whatiread #romancelandia #allaboutthatmass #massmarketpaperback #booklover - @booksandboops on Instagram
- [WDYWT] - リサフランク420 - 現代のコンピュー

Y acá estuvimos✌🏼, fuimos parte de este gran festival, fue una excelente experiencia, se armó un equipo genial, es otra cosa estar acá, fue maratónica la travesía, pero hicimos la pega como corresponde🎥, con todo el cariño, para que ud lo viera cómodo en su casa📺🎤🎼🎸, gracias por todo equipo, fue una muy bkn experiencia, Gracias Viña2019!!👏🏻👏🏻 - @elninoplay on Instagram

High school till now jeesh❤️ - @kamrinhouser24 on Instagram

PAUL WACKERS Opening 10.09.20 ALICE GALLERY #paulwackers #alicegallery #paintings @hibbledygibldy - @alice_bxl on Instagram

INTERMIX In Conversation with Women featuring @cleowade Director @globaliza DoP @arlenska Sound @cloudandorbit Makeup @alanawrightmakeup Hair @tedgibson Color Grade @leilalorenz.la Production @marcduron @intermixonline - @lizavoloshinfilm on Instagram

Muhammad Ali diamond dust painting in flash yellow. 70 x 54 1/2 inches Thank you @maximmag for this incredible feature of @bankrobbercalifornia whose diamond-dusted work is in the collections of celebrities all over. ⁠ Russell Youngs silk screen paintings, shimmering in his signature diamond dust, reimagine icons from Muhammad Ali to Brigitte Bardot with pure optimism, glamor, and luxury. ⁠ ⁠ Youngs exhibition Heroes + Heroines is upcoming @art_angels in Los Angeles, and is currently on view in the exhibition Fame @halcyongallery and @harrods in London, and the exhibition Pop Starz @whiteroomgallerybh in The Hamptons. ⁠#ali #muhammadali ali #prforarists #russellyoung #maxim#maximmag #maximmagazine#muhammadali #brigittebardot#bluechip #celebritystyle #celebrityart#artcollection  #luxury #luxurylifestyle#luxuryliving #contemporaryart#popart #boxing #mma #kickboxing #fitness #ufc #muaythai #bjj #training #boxingtraining #gym #fight #martialarts - @bankrobbercalifornia on Instagram

O S de saudade dos bastidores🤟🏻🎬🏋🏻 #CFevents #Judges - @coach_yuripinto on Instagram

Bora TBZaar né ? Agora é c vcs kkk - @raisaiarodada on Instagram

Good way to spend my 16th🎉🎉 - @nicksfetiko on Instagram
Can you see the dog? #art #illusion #splashpaint - @angelamado39 on Instagram
- Style in the 90s

- 14yo boy or 26yo woman?

Cores e texturas do Marrocos comoveram a gaúcha Heloisa Crocco. "Fiquei muito emocionada com o que vi no caminho ao deserto, ao pé do Atlas, durante minha viagem no ano passado", conta ela. A emoção transbordou em forma de painéis que, de longe, lembram os tapetes daquele país. Puro engano! As texturas de Heloisa se formam com aparas de cercas – madeira essa que ela pinta usando tinta à base de água. A coleção ela chamou Berber, uma referência aos povos do norte da África. Depois de apresentar os modelos em Punta del Este, no Uruguai, Helô enviou um mural para a recém-inaugurada loja @mais55design, em São Paulo. Com paleta escolhida pela curadora Clarissa Schneider e na entrada do showroom, a peça foi a primeira a ser vendida. "Outro dia um amigo me chamou a atenção ao dizer que eu estava retornando às origens. Não sei se tu sabes, mas eu sou uma artista advinda da arte têxtil e retornei ao design de superfície de outra forma, esse é um têxtil outro." Seja um ou outro, quando se trata de obra de Heloisa Crocco a gente aplaude. Texto: @reginagalvaojornalista Fotografia: @romulofialdini @leticiaremiao e Arquivo Pessoal; - @heloisacrocco on Instagram

Me being my best self - @lilyvanillee on Instagram

Esta foto es de cuando viví en Barcelona. Fue un año de juerga, aprendizaje, comida rica y buena música. También fue un año de sentirme objeto de prejuicio y discriminación por mi aspecto, manera de hablar el español y país de origen. O sea que, como buen puertorriqueño, tengo una relación complicada con España. Pero lo que no es complicado es mi amor por la música española. Mañana sábado es el Planetario número 14 y nos vamos a 🇪🇸. Trataré de no concentrarme demasiado en la música Andaluza que es mi favorita. - @djtresdos on Instagram
Praha mystic cup,rest in peace brother! - @southmedvedkphis on Instagram

Happy Father's Day, pa. It's 2020 now and still no flying cars. Living in a pandemic though. Shit's weird ❤️ - @vinniebennett on Instagram

What's the difference between optical color mixing and traditional color mixing? Optical color mixing (pointillism) is when colors mix in your eye versus on the palette. Pointillism is a fun technique to try if you want to learn alternative ways of painting. Artworks by: 1. Monica Ambat, inspired by artist Lennox Commissiong 2. Meryll Ulrich 3. Lollo Enstad 4. Samara Rodgers - @primamateriainstitute on Instagram
[GI AWKASPORT FLOREADO] - 100% Algodón - Costuras reforzadas - Diseño original AwkaSport - Tallas A0, A1, A1L VALOR $85.000 #BJJ #brazilianjiujitsu #Weichafe #competitor #gi #kimono #chile #awkafighter - @awkasport on Instagram

#tbt 👶🏻 - @liorg on Instagram

Ya es oficial, el año que viene seguiremos compitiendo en la máxima categoría @lnfs89, no de la manera deseada pero cierto es que nos lo hemos ganado en la pista sin pisar el descenso en todo el año, Córdoba y nuestra afición se merecen un equipo en primera y ahí estaremos! 💚💚💚💪💪💪 #cristianramos27 #cordobafutsal #futsal #kelme #lnfs #soloporteros #goalkeepers - @cristian.ramos27 on Instagram

Le must-have de la rentrée, notre châle 100% coton PARADISIO bleu à la dimension parfaite (140x140cm) pour accompagner tous vos looks 😍 #souleiado #maisondimprimes #provence #scarf #imprimés #atelierdimpression #musthave #rentree #southoffrance #mediterranee #myprovence #mediterranean #print #colors #chale #bleu #misaison #automne #look #paradiso #coton - @souleiado_officiel on Instagram

#Capoeira para el sábado y para el alma. #FotoDeCarné - @fore.andres on Instagram

Durante semanas hemos trabajado EN EQUIPO, codo con codo, MASCARILLA CON MASCARILLA, para hacer posible la edición de este año desde el ANONIMATO, cada uno en su departamento. Ahora nos mostramos TAL CUAL COMO SOMOS, con la distancia de seguridad pertinente, para visibilizar y AGRADECER la dedicación demostrada; no estamos todxs pero lo intentamos. 🧡 GRACIAS es la palabra que mejor define el FesTVal 2⃣0⃣2⃣0⃣ ✉✍ #EquipoFesTVal - @festval_oficial on Instagram

Congratulations Matthew and to all of the Class of 2020 UCLA School of Art and Architecture. As creators and innovators you all have the power to change the world! Matt, we love you and are so proud of you!! 💙🍾🎓🎉 - @tinasarafa on Instagram

The kid is in da hood @omarayuso #locals #serge #elite #ontour #guía#omarayuso - @mrdiegomartin on Instagram

Outra grande favorita do verão chegou também na malha ecologica! 🌱 #ecodanger ⠀ ⠀ Disponível nas melhores lojas. .⠀ ⠀ Conheça nossa linha feminina @poah.noah⠀ ⠀ Acesse: grupobananadanger.com.br⠀ #euvistobd #followbd #euvistobananadanger #bananadanger #godangers #maedemenino #modainfantil #modaparameninos - @bananadanger on Instagram
El 24/9 del 2000 sale por primera vez, la Leona impresa en la camiseta a la cancha ,me late el 💙... Sin dudas un legado que nos transmitieron las jugadoras anteriores con las que compartimos y nos enseñaron de que se trataba eso de ser Leona ...y lo que las anteriores hicieron con ellas! Y este Equipo logró trasmitirlo, contagiarlo y llegar al corazón de todos para quedarse para siempre. Leonas 🦁: un estilo de Vida Respeto, Humildad, Esfuerzo, Perseverancia, Pasión, Actitud , Compañerismo , Entrega y sobre todo TRABAJO EN EQUIPO ! 💙🇦🇷💙 - @maripih on Instagram

Loved chatting with @aliiiiia x @nearnessproject about being pregnant during the pandemic and how it's made me scrappy, among other things 🌼 ps I miss hard shoes. Collage by @andrea.lux - @juliacchan on Instagram
- Glasgow rangers fc

- @matteonasini on Instagram

🖤💚🧡 . . . . #syria #damascus #training #football #coronavirus #covid_19 #work #dubai #egypt #cairo - @amr_midani on Instagram

Survivor ✍🏽 - Janv.2020 - @tatianaelisme on Instagram
- @reflectiven on Instagram

- First person in my family to complete college

A combined a scan of @rosiezielinskiart line drawing over the top of @blumenkron #emulsionlift taken of hydrangeas of SE London. Part of Amble and Sketch event with @ual_postgrad_community in collaboration with @art.rhogg The group combined their daily lockdown walks and art to produce a creative response to their surroundings during these uncertain times. #isolationart #amble #sketch - @ual_postgrad_community on Instagram

After the soft launch on Thursday @hypebeast premiered our newest video last Friday. In true Langstónian verbosity our responses to accompanying interview questions included opinions on everything from anarcho-communism to Eric Andre to the limits of turning ourselves into little advertising firms. We are very thankful in this whirlwind media cycle to be grounded in some form of publishing-- thanks to @powrecordings. __________ Swipe left to check out some fragments of our words, click the link in bio for full article, follow the video editor @trysga_wysf (now that hes back on IG), and stay safe and inside. ___________ 📷: @yesimcharity - @rhyslangston on Instagram

Minneapolis friends, having an opening tonight at @hairandnailsmpls. 7-10. Paintings, sculptures, odds, ends. Come by! - @tynan_kerr on Instagram

Soy Alejandro, y soy Rashado. #nofilter - @aletzgza on Instagram

Lace on lace on lace (spot any new items? 👀) - @lorigoldstein on Instagram

Hey guys, theres finally a place in Harlem to train BJJ at with @supamarioramirez and @sankakubjj teaching the classes. M-F 12pm and Tuesdays and Thursday evenings at 8pm. 3470 Broadway. Share for your first month FREE!!! #mma #ufc #bellator #one #onechampionship #bjj #americankillerbees #jiu jitsu #karate #berimbolosdontwork #leglock #wrestling #kickboxing #muaythai #striking #boxing #sweat #sanabul #harlem #grappling #brazilianjiujitsu - @nikolarmma on Instagram
- Artists
01/08/2014 Mi primera foto que fue tapa del @diario.ole Recién clasificados a la final de la @libertadores y desbordados de felicidad en Bolivia. 💙❤ #SanLorenzo - @cuervamarce on Instagram
. 이맘때쯤 어린 시절의 가을 소풍, 혹시 기억하시나요? . 노란 원복과 함께 도시락을 들고 친구들과 손에 손잡고 가을소풍을 가던 그 시절. 방방곡곡 감성지기가 추억 한 조각을 나눕니다. . 서울/경기도 감성지기 @89.1007 사진에는 그때의 '온도'와 '냄새'와 '소리' 같은 것이 함께 담깁니다. 정지된 사진이지만 머릿속에는 한편의 영상이 틀어집니다. 마치 해리포터에 나온 움직이는 사진 처럼 말이죠. 기억이 깃든 즉, 추억이 깃든 사진들을 보면 그 추억 속으로 되돌아간 기분이 들기에 우리가 그렇게 지난 추억사진을 좋아하고 들춰보나 봅니다. . 제주도 감성지기 @yeram___i "함께 만들었던 추억들을 한 장 한 장 꺼내 되짚어보며 서로를 위로해 주기로 해요. 웃기기도 씁쓸하기도 하겠지만, 어느샌가 미소 지으며 그날들이 다시 온다면 가고 싶은 곳과 하고 싶은 일들을 생각하고 있을 거예요. 그리고 그 일상의 순간들이 다시 찾아온다면, 그땐 아끼지 말고 서로를 매 순간 담아두기로 해요." . #instax #pic #camera #photo#daily #Film #mini #instax #인스탁스 #소소일작 - @fujifilm_korea on Instagram

- Elvis and Karate

Hoje é o dia do meu herói, que Deus te abençoe abundantemente meu rei, muita saúde !! Vida longa..... - @castelloarts on Instagram

Graduated! 🎓 - @ssantiagomayer on Instagram

Mom - @donald_cumming on Instagram

Marie Takes Pics 📷 @marierenaud_ - @mastaolive on Instagram

#Pubertad golpeame así!!! ¿Qué tal este cambio de @chrissforte? - @10latidosxsegundo_fans on Instagram

LIVE GIOVEDI' 25 GIUGNO ORE 21.30 MARCO GOLDIN PRESENTA LA MOSTRA "VAN GOGH. I COLORI DELLA VITA" La notizia tanto attesa è infine arrivata. La grande mostra "Van Gogh. I colori della vita" si farà come previsto dal prossimo mese di ottobre, a Padova nel Centro San Gaetano. Per dare a tutti la possibilità di conoscere e ammirare in anteprima tanti tra i capolavori, di Van Gogh e non solo, in arrivo a Padova, Marco Goldin, che della mostra è il curatore, ha ideato un appuntamento da non mancare. Giovedì 25 giugno, live su questa pagina Facebook e in contemporanea sul nostro sito www.lineadombra.it, racconterà il percorso espositivo sala per sala, seguendo le sette sezioni di cui la mostra stessa è composta. Con oltre sessanta immagini selezionate, sarà un viaggio meraviglioso nella bellezza della pittura e del disegno, prima di poterlo fare da ottobre a Padova. Non mancate e anzi coinvolgete tutti coloro che sapete essere interessati alla grande arte, un'occasione simile difficilmente capiterà ancora. A giovedì sera quindi, in diretta con Vincent van Gogh e Marco Goldin. [Vincent van Gogh, Il seminatore, 1888 © 2020 Collection Kröller-Müller Museum, Otterlo, the Netherlands; photography Rik Klein Gotink, Harderwijk] - @lineadombrarte on Instagram
- Side profile shot before and after my 40lb drop, with several months of mixed fasting and keto dieting. 200lbs160lbs, 58
BLOTTER PRINT COLLECTION.2 👅 @kinggizzard @traffik_islanda @pipe.eye @jay.w.watson @mcjamathon 👅 ————————————————— LSD-LESS BLOTTER PRINTS EDITION OF 100. 7.5 X 7.5 INCH SHEETS PERFORATED INTO 900 TABS. THESE ARE ONE OFF COLLECTION AND ARE NOT TO BE REPRINTED. THEY WERE MADE BY 60S MERRY PRANKSTER KEN KESEYS SON ZANE. ——————————— NOW ONLINE. LINK IN BIO. - @sub_lation on Instagram

"Maya" - 48" x 60" Not Available #femaleartist #artistsoninstagram #collageart #collage #papercollage #blinkgroup #contemporaryart - @aruizart on Instagram

TOULON: LUMIÈRE SUR LA VILLE Artistes et photographes contemporains s'emparent du patrimoine moderniste de Toulon et nous emmènent à porter un nouveau regard sur la ville. Une programmation Hors-les-murs du centre d'art @villanoailles. Jusqu'au 31 octobre, du mardi au samedi de 11h00 à 17h00, et jusqu'à 13h00 le dimanche. 👉🏽 Le travail photographique de @francoishalard sur les trésors d'architecture moderniste le long du littoral méditerranéen fait escale à Toulon. Exposition à l'Hôtel des Arts, 236, boulevard Général Leclerc, Toulon. 👉🏽Témoins du bouillonnement artistique de l'époque de la reconstruction du port de Toulon, trois œuvres majeures réalisées pour le siège de la Caisse d'Épargne dans les années 1960 sont réunies pour la première fois. Documents d'archives et photographies d'époque de bâtiments emblématiques sont réactualisés à travers l'oeil de photographes contemporains : @olivieramsellem , @camille_vivier et @joeltettamanti. Galerie du Canon, 10, rue Pierre Semard, Toulon. 👉🏽 Dispositif de transformation visuelle de l'artiste @alexandrebenjaminnavet, jeune lauréat du Grand prix Design Parade, dans la ville avec une intervention sur la façade de l'Hôtel des arts, dans la cour intérieure de l'Ancien évêché, et un parcours de fresques rue des arts. 👉🏽Poésie contemporaine à l'ancien évêché, une exposition du designer @benoit_maire à l'Ancien Évêché 69, cours Lafayette, Toulon. @metropoletpm @maregionsud @culture_gouv @dca_reseau #villanoailles #toulon #expositiontoulon #villanoailleshorslesmurs #reseaupleinsud - @reseau_plein_sud on Instagram

- Afro Hairstyles for Men

New collage (mixed media on paper) 11x9" 2020 From the tide pool series #laurenportada - @lportadada on Instagram

Lutamos até o fim , mas infelizmente não alcançamos nosso objetivo. Quero agradecer primeiramente ao senhor, minha família, meus companheiros de equipe e essa torcida que nos apoia até o final!🙏🏾🙌🏾 - @jooficial7 on Instagram

I've been scanning some old slides during the pandemic. Found this ancient photo of myself as a freshman at UNC-Chapel Hill. You can call me Curley. 1971! - @ricksebak on Instagram

- Arquitectura

Ldwaffle sacaï x bandana 💎. - @kais_ikf on Instagram

Hoje, no último dia de inverno de 2020, uma chuva maravilhosa!!! A estação termina com recordes de calor em Brasília, mas com essa despedida com muita água! 😆 . . . . . . . #Brasília #MundoEmCores #LentesEmFoco #fotografeumaideia #brasilia #visitebrasilia #olharesemimagens #respirofotografia #cores #sky #colors #fotografando #vitrinevisual #respirofotografia #flores #flowers #mostreseuclick #like4likes #likesforlike #omelhorclick #detalhes_em_foco #bsbviews #brasiliainfoco #visitebrasiliasemsairdecasa #minhabelabrasilia #minhacapital - @lentesemfoco on Instagram

Some great memories from the SAFF Cup in Pakistan 🇵🇰, where we lifted the trophy 🏆 after a fighting performance! 💪 #IndianFootball ⚽ #BackTheBlue 💙 #BlueTigers 🐯 - @venky.1123 on Instagram

BTV 1/3. Had so much fun shooting @beyondthevalleyfest with @enamourediris. Here's some shots of @hobojohnson on expired Polaroid. . . . . . . . . . . . . . . . . . #beyondthevalley #btv #festival #hobojohnsonandthelovemakers #hobojohnson #polaroid #packfilm #portrait #film #vsco #classicmagazine #gameoftones #portraitonfilm #fatedmagazine #broadmag #rentalmag - @tom.dunphy_creative on Instagram
Flores . . . #azulejos #tiles #fliesen #diariovisual #lisboa #lisbon #lisbonworld #lisbonlovers #portugal #arteceramica #ceramicaportuguesa #ihavethisthingwithtiles #ihaveathingforwalls #tiledesign #tileporn #tilelove #wall #tileaddicted #visitportugal #portugallovers #portugal_lovers #tilesofinstagram #tilelove #ceramics #texture #azulejosportugueses #portuguesetiles #minimalism #minimal_perfection #lessismore - @azulisboa on Instagram

🔺Want to know more about these? Checkout the band's official Facebook page to get the scoop on a new contest where you could win a Violent Allies Deluxe Box Set! (If you win and have already purchased a box set we will figure out an alternate prize for ya!)🔻 - @10yearsmusic on Instagram

#TBT graduándonos del colegio, con el cabello hecho casco, pose de señora (yo) y sin saber la adultez que se avecinaba... ¡QUÉ BELLA ÉPOCA! (Como todas) #caq #manwels - @jorgeulloaaa on Instagram

- Art at Tusk Gallery

- Fashion Week

#LiveArts #mbsarts 8' x 12' #acrylicpainting #abstractart - @mbsarts on Instagram
In place, 2020, woven inkjet prints on canvas is among the works of several talented artists in the Bay Area Artist Relief Grant Exhibition presented by @evergoldprojects and @internetarchive and viewable on the Ever Gold [Projects] website. Estoy realmente muy agradecido por el apoyo. - @miguel.arzabe on Instagram

- @meiapreta on Instagram
The perfect light as a feather Summer dress #summer dress #shiborisilk #lightasafeather #cassandraharper #silkdress - @cassandraharper on Instagram

spraycan on canvas 50x50cm at the widerkunst exhibition #widerkunst #säälchen #holzmarkt #spraycan #canvas #artwork - @jung.538 on Instagram

All you Bubble Butts listen up! We are starting a SC track premiere series and are kicking it off with the dope 'Square Lights' by @generali_minerali 💦 Mind Controlled Rectifier VA001 is out 4th September. PREORDER NOW @mindcontrolledrectifier 🌊🌊🌊 Sick tunes by @salome6_6 / @saah_saah_saah_ / @ottoniangi / @isolatedmaterial / @bendgt / @cyan__85 / @polar.attraction / @falsepersonaa .... among others 💧 - @bubblebathberlin on Instagram

"Crow and Serpent in a Landscape", Oil on Linen, 52"x52" 7 new paintings will be on view at Moskowitz Bayse by appointment beginning this Thursday 9/10 #scottlaufer - @thisisnotscott on Instagram

20 • • • Watercolor on canvas, 10×10 ✨ #artist #abstract #tyedye - @emmaleighhhh on Instagram

- 42 y/o. Height 5'4". PW: 225, CW: 160. Photos are 1 1/2 years apart. I'm doing 1300 cal/day and am not being super strict so it's taking longer to get to my GW of 140, but I'm ok with that. This is the smallest I've been since my 20s
Hoy hace 12 años que te fuiste papá, dejaste un vacío muy grande difícil de superar, pero aquí estamos siguiendo tus pasos y luchando como tú nos enseñaste hasta el último momento, no dejes de empujarnos, eres nuestra fuerza. Aquí te escribe tu hijo pequeño desde tu tierra Sevilla, y representando unos colores únicos los cuales estarás tremendamente orgulloso. 💚😇 - @carlosmarin_1 on Instagram
Representantes @teamkimuramangabeiras no Fortaleza Open @flaciafreitasbjj @eduardomacedo @alessandrokimura Vamos manter o foco. ✔@kimura.al ✔@team_kimura - @teamkimuramangabeiras on Instagram

- Photo of Marcus Luttrell taken by Mohammad Gulab during his stay in the village recovering from his injuries. He would later be rescued by a QRF made of Air Force Pararescuemen. [1600x1600]

Feeling nostalgic. Circa 1980. Hope everyone is keeping safe, well and motivated! #Oss #TheBudokwai #Budokwai #Judo #Dojo - @thebudokwai on Instagram

Finalmente vão parar de duvidar que eu sou eu na hora que pedirem meu documento pra algum cadastro. Hahahah! Pouca diferença? - @vi.raposo on Instagram
The Dance of life Album Check it out 😎♥️🌹❤️🔥 - @officialnarada on Instagram

Baila cuando te sientas feliz Baila cuánto estés enojado Baila cuando sientas que el mundo se acaba Baila con cada logró BAILA Simplemente baila. ♥️ Feliz día internacional de la danza🤗 Gracias x tanto ✌🏽 - @maritajazmin on Instagram

The Museum of the African Diaspora in San Francisco!!! 1. Ficre Ghebreyesus, Nude with Bottle Tree, 2008, acrylic on canvas; 2. Leonardo Drew, 57P, 2016, pigmented and printed handmade paper with hand-applied pigment; 3. Black Refractions: Highlights from The Studio Museum in Harlem will open at MoAD on January 15th!!! - @conniehchoi on Instagram

Beach House⠀ ☁️☀️☁️⠀ ⠀ Mar íntimo⠀ 🐟🐠🐟⠀ ⠀ Dança da chuva⠀ 💧💫💧⠀ ⠀ Viagem a Vênus⠀ 🌬️🧡🌬️ #mar #chamachuva #MenoteCordeiro - @menotecordeiro on Instagram

Loud Angry Negro /Who doh hear will feel circa 2013 from the series Finding Black #richardmarkrawlins - @richard_mark_rawlins_studio on Instagram
🔎 - @leojimeh on Instagram

🅛🅤🅝🅔🅢 📌Comienza otra semana de Septiembre y seguimos bailando juntos... ⭐Gracias a nuestros alumnes por estar del otro lado, haciéndonos parte de sus familias todos los días!⭐ ☑️Te veo a las 20:00 en mí clase de #zumbafitness . . . @carinamontielfitness @representacionescarinamontiel #zumbaworldwide #zumbafitness #zumbacommunity #zumbainstructor #instagood #instafit #instaguy #instaboy #instapicture #instadaily #instagay #instacool #gayguy #gayboy #pride🌈 #dancer #dance #fitnessargentina #fitnessmotivation #fitnessboy - @chrisclass1 on Instagram

🇧🇷 Em 22 de agosto de 1982, Ayrton Senna foi campeão europeu de Fórmula Ford 2000. ⠀ 🇬🇧 On August 22, 1982, Ayrton Senna was European champion of Formula Ford 2000. ⠀ #SennaSempre #FF2000 #Racing - @oficialayrtonsenna on Instagram

- [SW] 300 LBs [CW] 165 LBs, utilizing every form of fasting in tandem with plenty of exercise over the last two years I've made a pretty substantial difference. This subreddit has genuinely changed my life for the better, I love the internet.

💙 - @jdhndrxx_ on Instagram

23 years ago , me and @renzograciebjj , I was visiting Gracie Barra ,now 2020 , our schools still closed in NYC . I hope we can make it trough this . - @marcelogarciajiujitsu on Instagram
Pada Hari Sabtu Tanggal 15 Kita Bakal di Ramaikan Oleh @pemudasinarmas di Acara @jakartathriftday x @kopibangprend , Kapan Lagi kan Belanja Sambil Bergoyang . #akuloyotapiayo #enjoythethrift #jakartathriftday - @jakartathriftday on Instagram
Filho, nunca se esqueça que vc é a pessoa mais importante da minha vida. Recriando uma foto antiga 😁😁 Fotografe seus filhos, o tempo passa muito rápido.. @leoboaventurarodrigues #jj #jiujitsu4life #jiu #jiujitsu #jiujitsu4life #jiujitsulove #jiujitsuoficial #bjj #brazilianjj #brazilianjiujitsu #barbosa #barbosajj #filho #saopaulo - @felipe_rodriguesjj on Instagram
#butei - @grigolinifrancesco on Instagram

This is a little old dating back to last Atlanta open but I really like this pic so ya. - @songapalooza on Instagram
A vida é filme🎞 . . . . #35mm #philmyportraits #film #kodak #shootfilm #doubleexposure #filmphotography - @antoniovinicius_ on Instagram

Já exatos 20 anos, nossas meninas conquistavam o bronze em Sydney 2000. A primeira Olimpíada sem a dupla Hortência e Paula, e com @janetharcain cestinha com 174 pontos! Um torneio que mostrou mais uma vez a força do nosso basquete feminino e a superação de um grupo que começou mal e se recuperou pela medalha! Parabéns, meninas! Em nosso site, leia matéria especial para relembrar a data! Link no stories 🥰 - @basquetecbb on Instagram
TBT 2002. Aveces es bonito mirar atras y recordar los buenos momentos. Buen jueves, gente! - @sebasghirf on Instagram

THIS ONES FOR EVYN cuz I love him 👁@deaddog.0 💜💜 Oil 18x24 - @rormache on Instagram
Until tomorrow @rachellarat - @imeatingataco on Instagram

Tantissimi auguri, @cecilia_tortora & @damyare... Speriamo mi rendiate lo Zio piú felice del mondo 🌍👶 Pregate per i prossimi 10 anni che non nasca cosí..🤣🙏♥️ #mamma #sister #child #demons #football #zio #ziodem - @_dem.7 on Instagram
Verses kollaboráció pt. 1 Featuring @lociir #painting #acrylicpainting #surreal #surrealart #poem - @noemi.visuals on Instagram

@russnakaur's practice doesn't just span a wide range of physical materiality; she also flips in and out of the digital realm. Sometimes, she begins there, creating a design in Photoshop and using it as a reference as she works. Other times, digital mark-making will shape a painting that already exists physically, as she photographs the piece in progress, manipulates it digitally, and uses this altered version, along with paint and paper sketching, to shape the final result. . Work shown is Smiling monsters, acrylic, cold wax, spray paint and pastel on wood and cotton, 48 x 54 . . . . . #art #artist #artists #artistsoninstagram #artoftheday #contemporaryart #contemporaryarts #vancouverart #vancouverartist #canadianart #canadianartist #artnews #artscene #artisticcommunity #juxtapoz #hifructose #hyperallergic #ignant #thejealouscurator #museum #artmuseum #gallery #artgallery #gallerylife #vancity #russnakaur #painting #abstractpainting #paintingoftheday #russnakaur - @burrardarts on Instagram
Do fundo do baú - @juniorfgomes on Instagram
In honor of childhood cancer awareness month, I wanna take some time to reflect on my life and remember how I made cancer my bitch. 😜 Thank god for all the love I received from my family and friends throughout my battle. 💞 Because of them, my experience wasn't as traumatic. Cheers to God for always being by my side! 🙌🏽 This is probably one of the main reasons why I'm so happy all of the time. 😁 Now that I'm older, I understand the reality of the situation that I was in but regardless, I love myself, I appreciate life, and I'm grateful for what I have. 💙 Although sometimes in life I may have my rough patches, because I'm human, I know I will overcome it and come out 10000000 times stronger. 💪🏽🔥 #ChildhoodCancerAwarenessMonth #CancerSurvivor #ThankYouGod - @jorgeeeee__ on Instagram

SICILIA Rivista trimestrale ufficiale dell'Assessorato Turismo e Spettacolo della Regione Siciliana, edita da S. F. Flaccovio e stampata a Palermo tra il 1953 e il 1982. #lastanzadicarta #bookstore #sicilia #flaccovioeditore #magazines #vintage #tourism #1950s #1980s #bookcovers #graphics #design #illustrations #art #reading - @lastanzadicarta_libriearte on Instagram
its 1995.⠀⠀⠀⠀⠀⠀⠀⠀⠀ ⠀⠀⠀⠀⠀⠀⠀⠀⠀ #picoftheday #filmpic #c41 #120mm #littlerivermag #itsourculture #peachymagazine #apricotmagazine #arlettemagazine #forevermagazine #kalermagazine #smplecommunity #smpleworld #thinkverylittle #shootfilmunder1000 #magazine35mm #toronto #staybrokeshootfilm #filmisnotdead #infilmwetrust #artistsofdtc #occasional #theoccasionalphotographer - @theoccasionalphotogrphr on Instagram
A celebration of life at home During the lockdown, @desmondanddempsey asked me to create three artworks from home, connected to the brand and the great pajamas they do. My friend and photographer @enza__procopio came to my studio to shoot the process and result, three weeks exactly after I started the project. - @sebastiennotre on Instagram

Happy to report that my work is included alongside many other great artists in the current issue (#145) of @newamericanpaintings A big thanks to the editors at NAP for accepting me ! Out of the three paintings which is your favorite? If you'd like to see a digital copy the link to view is in my bio. #haightspace @haight.space #newamericanpaintings - @haight.space on Instagram

A @eldanieluk lo conocimos caminando el barrio, nos movió su sensibilidad y amor por el barrio y su incalculable talento. Luego conocimos a @chachaestrada , su mamá, quien nos visitó en nuestra antigua sede y se enamoró inmediantamente del parche, al punto de ofrecernos su CASA, la de toda la vida, la casa de sus padres, de sus hijos, de sus hermanos, ya llegando a casa y aceptando la invitación de ella y de el gran Daniel UK, conocimos la historia y pudimos conocer a ¨LA MIMA ¨ Doña Judith Estrada, nacida el 9 de sept de 1920 en Salgar Antioquia, ayer esta matrona de la Comuna 13, del barrio San Javier, fundadora del mismo, constructora de comunidad, la abuela de La Pana, la abuela de Casa Kolacho cumplió 100 años y nosotros estamos felices de poder seguir su legado de amor, amabilidad y comunidad. Gracias Doña Judith por el legado, por la historia, gracias por La Chacha, gracias por Daniel UK, gracias por tu gran familia. Gracias por dejarnos habitar esta casa tuya que hoy es también nuestra. Todo nuestro amor y respeto siempre y para siempre. #100AñosdeCompañia #LAMIMA #Felices100 - @casakolacho on Instagram

Na foto Thales Leites e Marcelinho Garcia - 2002. - @jiujitsulendas on Instagram

It's been a colourful year so far! What colour combinations are your favourite? - @salt_stitches on Instagram

— Hieroglyph 11 (don't tread on me) - @aceisgod on Instagram
Pedro Calderon Ma Nigga 👹 - @_dlacrem on Instagram

- @rickysaiz on Instagram
Sometimes in this journey of life we forget how far we have come. We get lost in the sauce.. We get frustrated with ourselves for not being at our goals yet, or with someone seemingly farther along the path than us. We may lose sight of what the point of taking up this journey of health + life was in the first place. Well I just want you to keep in mind.. The only measuring stick is YOURSELF! Have you improved since yesterday? Are you a better version than last years model? How about last month or even 5 minutes ago? Are you spiraling up? These are the pertinent questions. The past has passed. Let it go! If you are bettering yourself everyday, then you are ABSOLUTELY on the right path.. at the right pace! Stay patient + Keep rocking Omies 💚🙃 - @yogi.wanderer on Instagram

- @smoothie on Instagram
Feliz día Olímpico, a los olímpicos, y a los que dejan una vida intentándolo... #olympicday - @juanma1080 on Instagram
- HoMeMaDe CoStUmEs

I get to announce some exciting news, 'Blueberry: The Right to Self' has been acquired by the Crystal Bridges Museum, where it's right at home. When I painted this portrait of my sister Charlie A. Seaberry, my nephew was just kicking and chilling in his mom's belly (he was the size of a blueberry when I started sketching the piece). Now, almost a year later, the painting's home in an incredible collection, and that blueberry is learning to walk. - @jordanseaberry on Instagram
💜Caio Passos💙 Caio Passos é Produtor Cultural, ativista dos Diretos Humanos e LGBTQIA+, fundador e produtor do projeto @re.ver.ter membro da @frentebissexualbr e criador de conteúdo para o site caiopassos.com Em 2018 e 2019 produziu um projeto que ensina Direitos Humanos usando arte para crianças em situação de vulnerabilidade social. Ele foi implementado em Bogotá na Colômbia na Fundación EVA e no Rio de Janeiro na Casa Amarela Providência. "Como LGBTQIA+ e morador de favela sempre vi a necessidade de ações que impactam naqueles que são socialmente vulneráveis, de forma com que eles se tornem capazes de mudarem sua realidade e daqueles que estão a sua volta. Por isso tenho dedicado minha jornada as causas sociais". Em 2020 motivado pelos protestos ocorridos contra o racismo e também pelo mês da Visibilidade LGBTQIA+ criou junto com uma equipe o @re.ver.ter Essa é uma iniciativa que usa como plataforma o Instagram abrindo um espaço para o estudo, divulgação, enaltecimento, visibilidade e criação de uma rede entre artistas, designers, influenciadores, acadêmicos, pensadores e diversos profissionais que fazem parte de grupos minoritários, como pretos, LGBTS, PCDs, indígenas e todos que não estão privilegiados em nossa sociedade. No mesmo ano após uma reunião de coletivos bissexuais fez parte da fundação da Frente Bissexual Brasileira que articula ações de ativismo bissexual de caráter anti-racista, trans aliado e anti-capacitista em todo país. Além disso é um dos produtores do Festival BI+. No perfil e em seu site escreve sobre arte e cultura, ativismo dos Direitos Humanos e LGBTQIA+ e sobre saúde mental. Seu site já conta com mais de 200 mil acessos e o objetivo é impactar cada vez mais pessoas com seu conteúdo. 💙💜💖 - @paulo.h.carvalho on Instagram

Mind Games #MindGames #DigitalArt #BlackArtist #SharrodReysean - @sharrodreysean on Instagram
Zuanffonzon - @prodbykrauz on Instagram

Mi primera novela Playa Leonora, primera oportunidad en horario estelar, con Camila Arteche como compañera de trabajo. ¿Se puede pedir más? . . . #actores #cubaactores #novela #primeranovela @camila_arteche - @raycruzofficial on Instagram
Visita de peachy. Fotos: @duraznazulado . . . #chillmode #photooftheday #foto #picoftheday #photography #relax #fotodeldia - @edrumss on Instagram
Soul Sou - @wal_ybatinga on Instagram